For first time visitors, it can be overwhelming to find the best restaurants in Chicago.
When I plan a trip, I can't help but look up all the places I want to go ahead of time. I compile a massive list. It's not that I have to hit everything on it but I'd rather know what to see in the city than take a chance and miss out on it. Think ribollita, wood-fired margherita pizza, and mouth-watering focaccia. I'm taking you on a tour of the best Italian restaurants in Chicago.
Did you know that Chicago is home to the country's third-largest Italian-American population? It's no wonder that this is a great place to indulge in authentic Italian meals. As a tourist, it can be hard to pick apart the tourist traps from authentic joints at first. To help you out in your search for fine dining, I've gathered a list of some of my favorite places to eat in the Windy City.
This list covers everything from can't-miss hole in the wall joints to cozy neighborhood cafes and elegant dining scenes. For when you need to satisfy your cravings, here's my humble list of the best Italian restaurants in Chicago. Are you ready? Let's get started!
Best Italian Restaurants in Chicago
1. Piccolo Sogno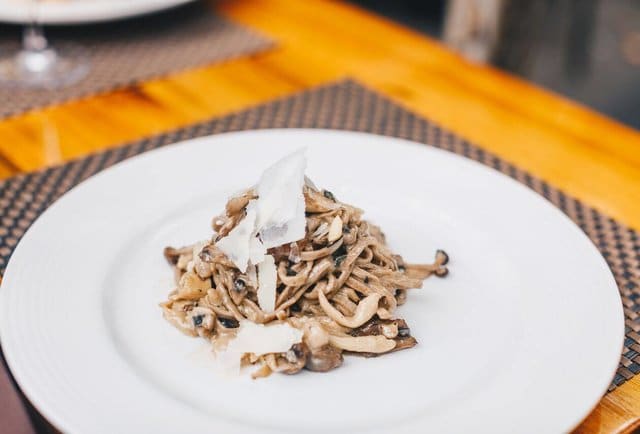 Credit: Piccolo Sogno
Serving up rustic Italian dishes, this restaurant offers an extensive wine list and beautiful outdoor garden seating. Meaning "little dream" Piccolo Sogno is the passion product of owners Tony Priolo and Ciro Longobardo. From the ambiance to the warm service and satisfying eats, the restaurant's offerings align with their goal to get the heart of authentic Italian dining.
Executive Chef Priolo hit it right on the head when he said: "You go to Italy for simple food, prepared by hand with local ingredients and served with local wines. That's why people love eating in Italy, and we wanted to bring that experience to Chicago." As a wine expert, Longobardo carefully chose each of the 400 bottles of their wine selection and trained the staff to offer informative recommendations to visitors. His goal is to provide diners with options without overwhelming them.
We appreciate the mindfulness of the folks at Piccolo Sogno to ensure their staff will help you select a wine that pairs perfectly with your meal. In 2016, they also launched the restaurant Nonnina and in 2017, Maillard Tavern.
2. Bruna's Ristorante
A small, old-world eatery, Bruna's Ristorante serves up hearty-sized portions of scrumptious Italian fare. If you're looking for an authentic experience and the most bang for your buck, this is the place to be. There's no doubt it's one of the best Italian restaurants in Chicago. Make a mental list of everything you're craving. Chances are, they have it. Rich pastas, tender veal, and mouth-watering desserts pervade the menu. While the original chicken recipe is still one of my favorite things on the menu, it's the tiramisu that has me hooked. Stop by and sit down for a meal at the place that's been making locals and travelers happy since 1933.
3. Coco Pazzo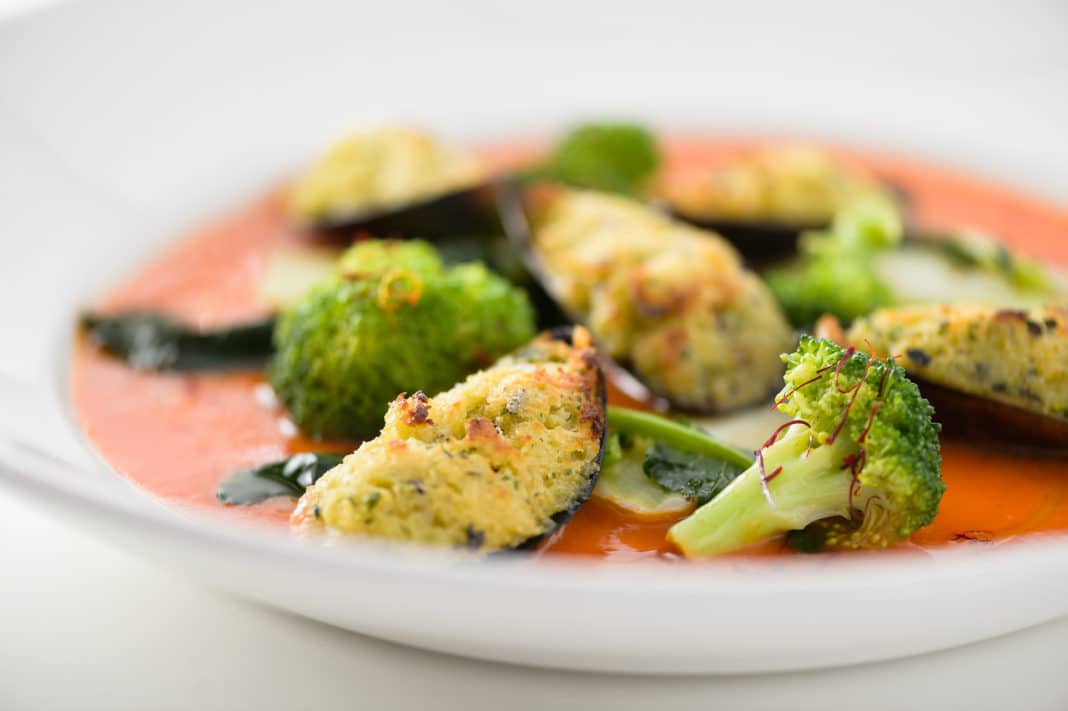 Credit: Coco Pazzo
Come for the creative Tuscan plates and stay for the extensive wine list. Coco Pazzo is certainly one of the best Italian restaurants in Chicago. Since they opened their doors in 1992, they have made quite the name for themselves. Locals know and love them as a place where they can get a blend of classic and contemporary eats. Whether you're in the mood for comfort food like their homemade potato gnocchetti covered with tomato sauce and buffalo ricotta or a spicy Tuscan seafood stew, you have all the options and then some. Try your best to save some room. The house-made gelato and panna cotta with huckleberry sauce are worth waiting for.
4. Quartino Ristorante
Whether you're looking for a place to dine out with that special someone or one to bring the whole group, Quartino Ristorante checks all of the boxes. Unlike most of the restaurants on this list, Quartino leaves behind large portions in favor of smaller, shareable style plates. If you're looking for the full experience, you can order a few and try out the ones that stick out to you the most.
I always love starting out with an assortment of meats and cheeses as an appetizer. Some of my favorite meals on the menu are the fettuccine alfredo, braised pork shank, and sun-dried tomato soup. When it comes to wine, you can't go wrong with a light or medium red. The Chianti Classico is a personal favorite as is the 2014 Toscano. Quartino Ristorante is one of the best Italian restaurants in Chicago.
5. The Rosebud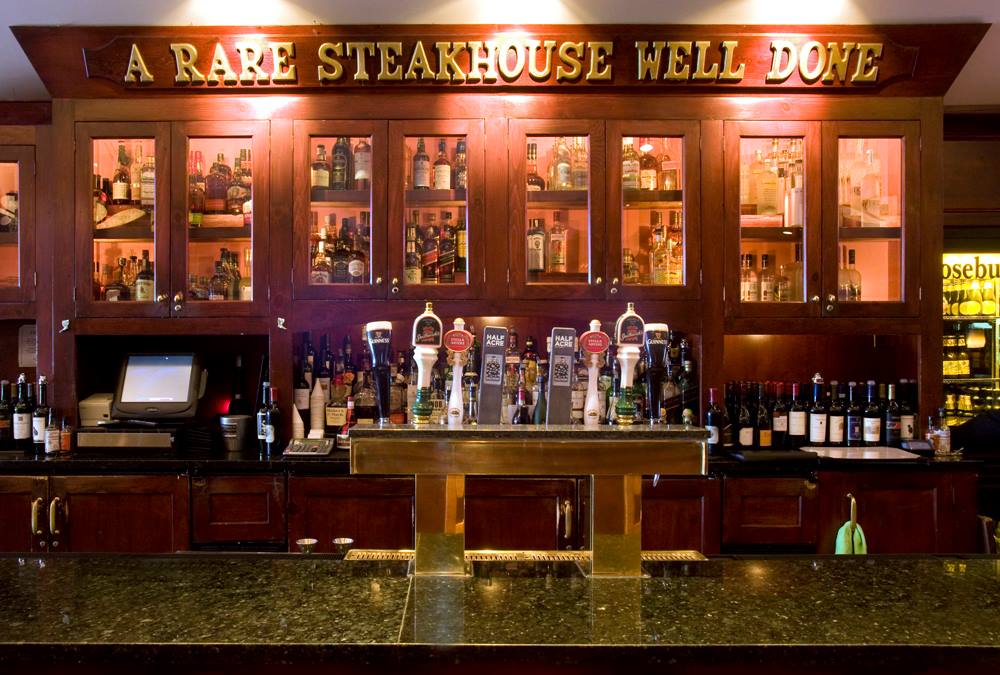 Credit: The Rosebud
With six locations in the city, The Rosebud offers both convenience and quality for the locals. And while they are all to be appreciated, my favorite location is the original in Little Italy. If you're craving heaps of pasta, fresh seafood, and hearty meatballs, you've found them here. This is one of the best Italian restaurants in Chicago. I love that the atmosphere is just as classic as the eats. Take a look around. The wood-paneled walls lend to a cozy space and the bustling crowds, a unique vibrance and energy.
Each location brings a high level of quality and service that can be hard to find in a big city. The founder, Alex Dana, has successfully built a collection of restaurants that are integral to the city of Chicago. All in all, Rosebud Restaurants operates nine different restaurants, two of which are steakhouses. The other seven are Italian white tablecloth concepts. For exceptional cuisine and a superior wine selection, you'll be hard-pressed to find a better place to dine than The Rosebud.
6. Sapori Trattoria
This is the small neighborhood restaurant you wished you had in your area. It's approachable, cozy, and has live jazz music on Tuesday evenings. Could you ask for anything more when it comes to ambiance? The menu is equally ideal, offering delectable picks like veal osso bucco with red sauce served over a mini meat lasagna. How about some lobster-stuffed ravioli or a warm minestrone?
Since 2001, Sapori Trattoria has served both locals and tourists in the city. Through a commitment to crafting excellent food, offering warm friendly service, and a willingness to go the extra mile, it has made a name for itself as one of the best Italian restaurants in Chicago. There's no wonder it won accolades including a place on Zagat's list of the top 100 restaurants in the USA and OpenTable.com's list of the Top 50 Italian Restaurants in the USA. If this doesn't want to make you stop and visit, I don't know what will.
Last but certainly not least, Sapori has some exciting new innovations. One of them is Friend and Family Mondays, an event where guests enjoy a special 8-course meal whipped up by Chef Anthony. In addition, they have also launched Tuesdays in Tuscany. During this time, guests can sit back and enjoy live acoustic jazz and tasty Italian tapas called "piattini."
7. Osteria Langhe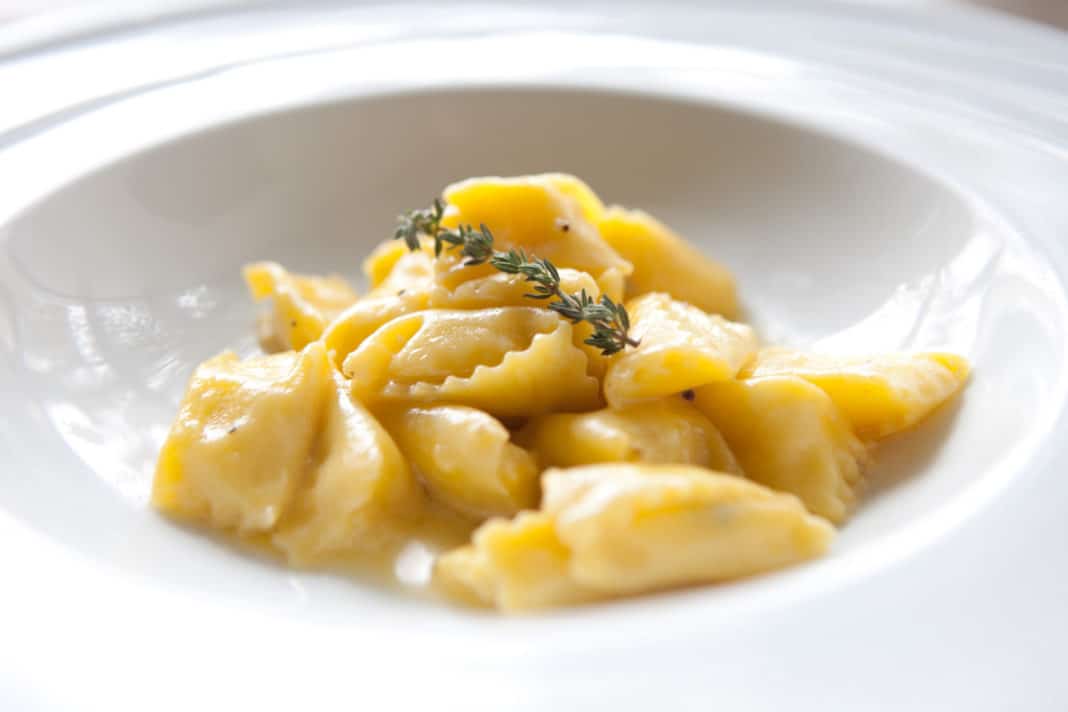 Credit: Osteria Langhe
Fine dining, wine, and conversation come together in the best of ways at Osteria Langhe. Dedicated to sourcing fresh, local produce and meats, this casual eatery offers some of the highest-quality cuisine I've tried in the Windy City. Bare tables and a rustic bar give off relaxing vibes and all the comforts of home. This is the kind of place that turns visitors into regulars; there's no denying that Osteria Langhe is top notch.
From the gnocchi to grilled octopus, house made raggu and seared scallops, every menu item offers mouth-watering goodness. Come and enjoy a one of a kind dining experience and dive right into the culinary wonders of the Piemonte region. Osteria Langhe is one of the best Italian restaurants in Chicago.
8. La Scarola
La Scarola is nothing if not charming. I'm calling it. This is sure to become your new favorite cozy dinner spot. Framed pictures cover the walls, small tables draped in linen cloths offer a comfortable place to unwind and connect, and the food brings people together. The folks here pride themselves on making a memorable dining experience for you and for catering and carry-out dishes – whether it's a large gather or a more intimate one. This year marked their 18th anniversary since they opened in Chicago.
Here, it's the simple things that satisfy the most. If you're looking to get back to the classics, you'll be happy here. Bring some friends, family, divide and conquer. The escarole and beans, veal chops, and eggplant parm won't finish itself, you know.
​
9. Spiaggia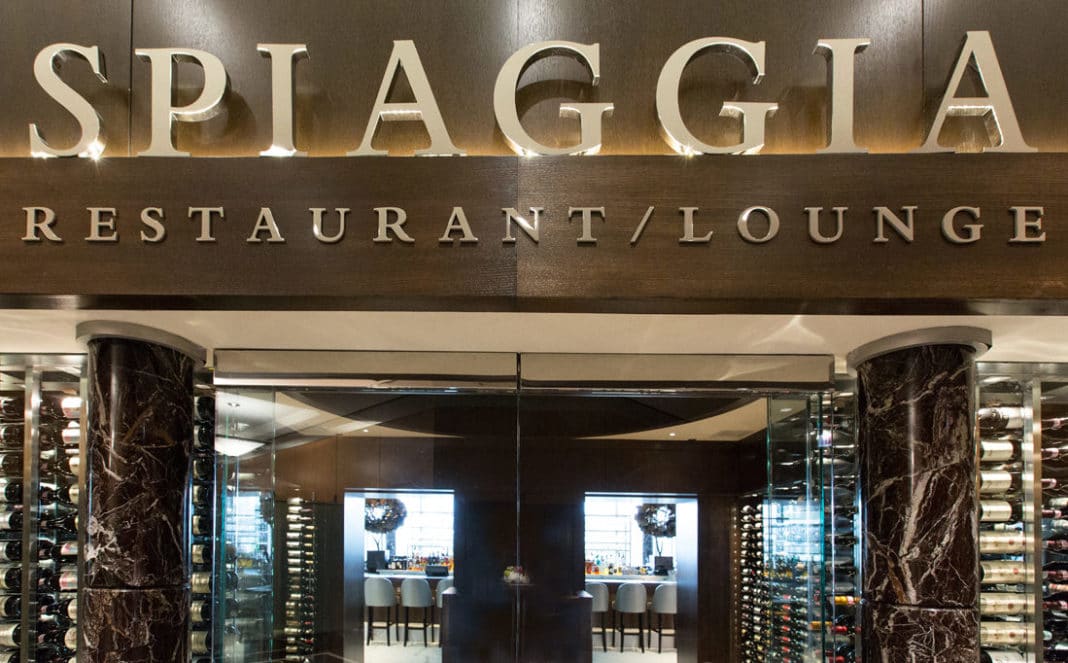 Credit: Spiaggia
If you have a little more to spend, this is the gold standard of fine dining. Spiaggia is the perfect place to go for a romantic date or special occasion. With four star reviews, international praise, and countless awards, it's definitely a stand out location on my list. Light tables in an airy space offer spectacular city views of Michigan Avenue, drawing upon the Italian idea of "sprezzatura," or nonchalant approach to elegance.
Basically, the meals are elegant but the dress code doesn't have to be. So, come and indulge your foodie cravings in delicacies like burrata, caviar, gnocchi with black truffles, and tiramisu. If you're looking for more of a budget-friendly dining experience, you can check out their sibling cafe next door, Cafe Spaggia.
Plan Your Trip and Visit the Best Italian Restaurants in Chicago
Book a place to stay and come explore. The Windy City is one of my favorite places in the entire world – and with good reason. The energy here is infectious, you'll never run out of things to do, and for foodie lovers like myself, there is an ever-evolving culinary and bar scene to appreciate. I hope you enjoyed reading through my picks for the best Italian restaurants in Chicago. If you have been before and have some favorite spots I didn't include, let me know about them in the comment section below or ask me any questions you may have. Happy travels!
Related Article: Best Italian Restaurants In NYC A Foodie Could Dream Of