Adventure outdoors while wearing the Lowa Renegade GTX Mid Hiking Boot.
If you're a traveler who loves spending time outdoors, you need a decent hiking boot. When you're venturing through the wilderness, your feet can get sore and require protection from the elements. At the same time, many buyers don't want their boots to look heavy and unattractive. Most travelers like shoes that fit with their fashion sense, while maintaining optimum functionality. With the Lowa Renegade GTX Mid Hiking Boot, you can hike and explore the landscape in comfort and style. These boots combine a range of features to ensure wearers look and feel their best at all times. Read our article below to learn about the Lowa boots and why you should own a pair of these shoes.
A Little Bit About LOWA Boots
Credit: Facebook / LOWA
Since 1923, LOWA has been crafting boots that fit the needs of every kind of traveler. This company specializes in producing hiking boots for outdoors enthusiasts and adventurous customers. Hikers and mountaineers alike wear LOWA boots while venturing off through tough landscapes. LOWA emphasizes quality designs, enabling them to maintain a reputation as one of the top boot manufacturers worldwide. The company's construction standards make them the only outdoors footwear producer to have been awarded the ISO 9001 status. This European brand produces 100% handcrafted boots that look and feel high-quality and remain incredibly durable.
Women's Lowa Renegade GTX Mid Hiking Boots Features & Benefits
Comfortable design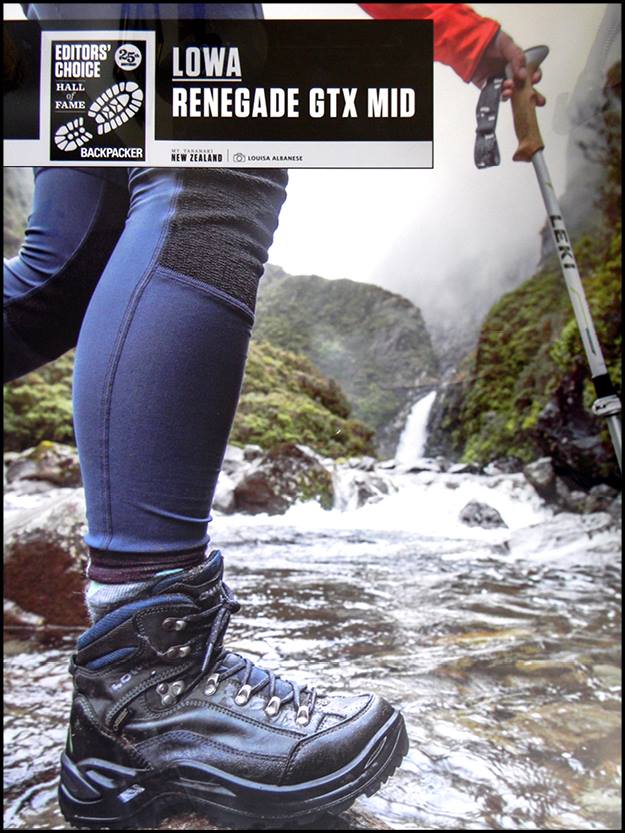 Credit: Facebook / LOWA
Many travelers who spend their free time outdoors know that most hiking boots can irritate feet after a few hours. Certain hiking boots don't feel comfortable or mold to the wearer's feet. You can't wear these boots for long periods of time, as you can form blisters or hurt your heels. Lower quality hiking boots don't provide the optimum amount of padding and shock-absorption required for keeping feet happy. If you're going to be camping and hiking through the woods, you need your feet to stay comfortable and pain-free.
Thankfully, the Lowa Renegade GTX Mid Hiking Boot utilizes various design features that ensure maximum comfort for wearers. An injected PU midsole provides great cushion for feet, so you'll feel as if you're walking on air. The Monowrap Frame construction forms a mold to your feet, meaning the shoe will stay in place while you move. A full-length stabilizer also helps you keep your balance as you walk on rocks and unsteady terrain. The Derby cut vamp design additionally provides a smooth fit for every type of foot. With the Lowa Renegade GTX Mid Hiking Boot, you'll be able to hike and explore for hours in comfort. You might never want to take off your shoes when you purchase these boots.
Durability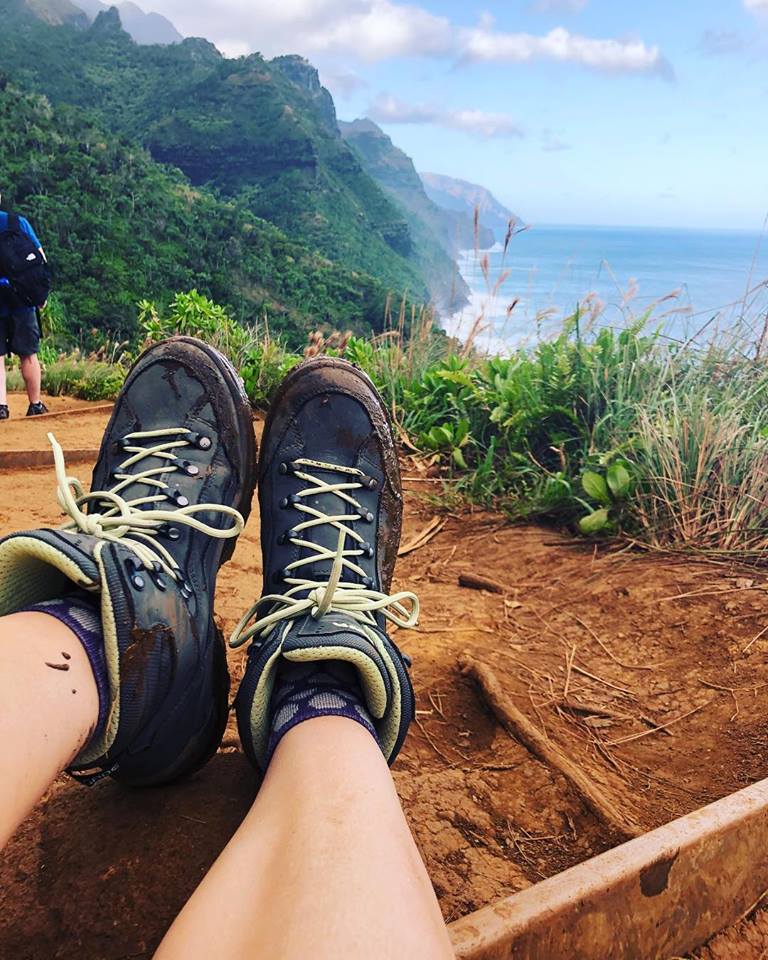 Credit: Facebook / LOWA
When you spend money on hiking boots, you need your shoes to last countless hours of usage. Many boots can cost a hefty price, so you don't want to buy another pair soon after your first purchase. The best hiking boots might be expensive, meaning you'll have to pay more to have higher-quality shoes. In this case, if you're paying lots of money, the boots should last a lifetime. Months of wear and tear on your boots shouldn't make them fall apart, especially when they're considered "high-quality."
With the Lowa Renegade GTX Mid Hiking Boot, travelers can rest assured that their shoes will stay intact. Through countless hours of treks through mud and rough terrain, these boots will remain in tip-top shape. The boot's Nubuck Leather features provides an ultra-durable exterior, so the shoes can withstand a few bumps and bruises. Lacing hardware and hooks keep the shoe from falling off your feet as you run through the woods. A Monowrap Frame construction helps maintain the boot's form after you've spent countless hours wearing them. The weather-resistant design also means you can explore all kinds of landscapes without worrying about ruining the shoes. When you wear the Lowa Renegade GTX Mid Hiking Boot, you'll never have to worry about your shoes falling apart.
Sleek style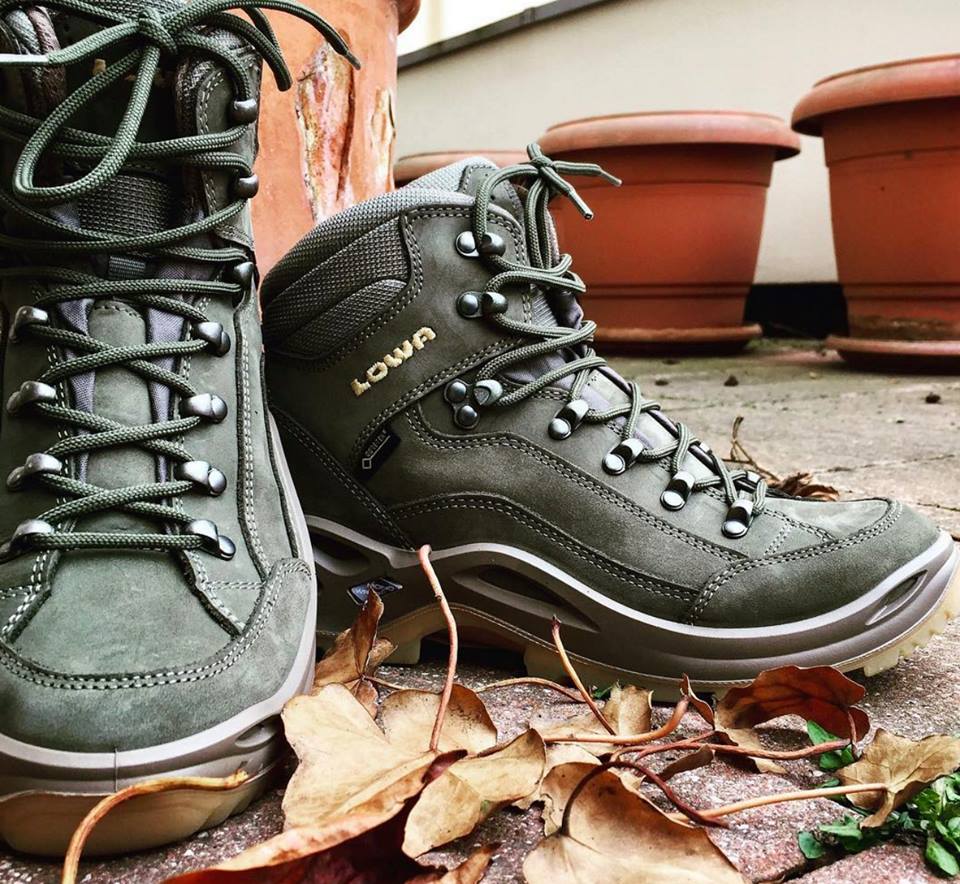 Credit: Facebook / LOWA
Some hiking boots appear bulky and not very attractive. While these kinds of boots may provide adequate protection from the elements, they may not fit your tastes. You don't want to feel forced into buying shoes that you don't like, simply because they're functional for the outdoors. At the same time, clunky shoes can weigh you down when you're trying to hike through the landscape. Travelers may not feel as light and carefree if their shoes keep them from moving as quickly as they'd like.
The Lowa Renegade GTX Mid Hiking Boot maintains a sleeker, classy design for women who like less bulky shoes. The Derby cut vamp style of these boots make them appear slimmer and less hefty than other hiking shoes. As you wear these boots, you'll feel stylish as well as comfortable. The boot's mid-length style means you can wear pants or shoes with them and still look great. With the Lowa Renegade GTX Mid Hiking Boot, travelers will get to hike with confidence and ease.
Color options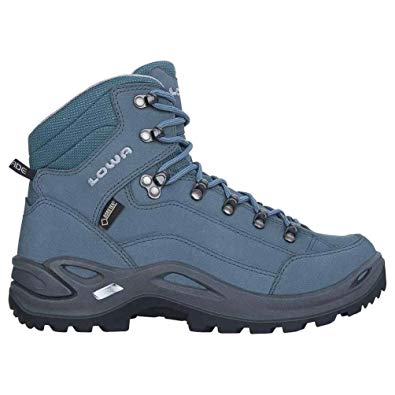 Credit: Amazon
In addition to a functional and durable design, hiking boots should also offer choices that fit the buyer's style. Countless hiking boot options may provide cozy fits and protection from the elements but lack fashionable features. Though some might not care about how their shoes look, others still prefer their boots to appear attractive. Most hiking boots come in typical shades like brown or black, which make them appealing for wearing in dirty environments. However, lots of travelers enjoy wearing shoes that have more fun and exciting designs.
If you like having color choices in a shoe, consider buying the Lowa Renegade GTX Mid Hiking Boot. These boots come in various shades, including Gray-Blue, Slate-Eggplant, Red, and Espresso-Berry. You can pick the perfect color depending on your specific tastes. The color options will spruce up your outfits and make you excited to wear the boots during your travels.
What Travelers Are Saying About the Women's Lowa Renegade GTX Mid Hiking Boots
Travelers who purchased the Lowa Renegade GTX Mid Hiking Boot found the shoes to be perfect for outdoors adventures. Users could wear the boots for long hours of hiking through the mountains and other landscapes without feeling sore. While blisters can often form when wearing hiking boots, the Lowa boots stayed comfortable and didn't irritate wearers' feet. Reviewers claimed that the shoes felt like they were molded to their feet from the first day of wearing them. As they wore the boots in cold climates, travelers also found that the boots kept their feet sufficiently warm.
The only issue some travelers had problems with was the price of the boots. According to some users, these shoes cost more expensive than other comparable hiking boots. However, overall, reviewers found that the boots were well worth the higher price.
Alternative Women's Hiking Shoes You Might Love
1. KEEN Women's Elsa Waterproof Winter Boot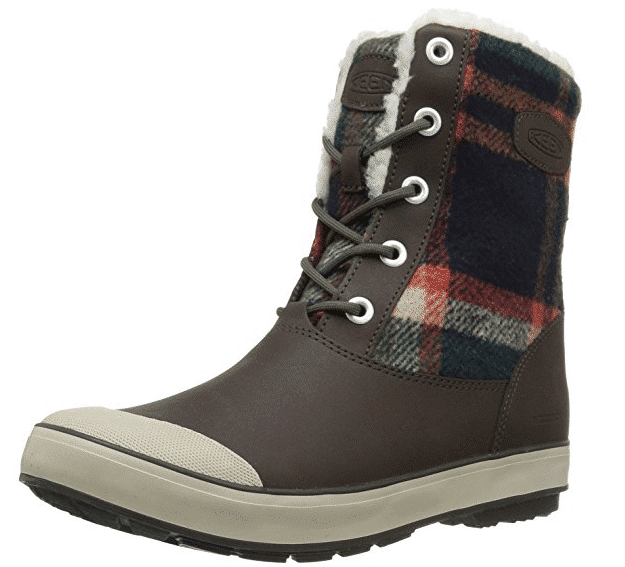 If you're looking for a comparable hiking boot, the KEEN Women's Winter Boot might be a great choice. These boots have a waterproof leather exterior, which keeps feet dry in all terrains. A textile upper also helps reduce the amount of water that stays on the shoe. The shoe's rubber sole ensures you won't slip and fall while hiking up and down the mountains. KEEN's special warm insulation additionally allows for heat to remain inside the boot in cold conditions. Your feet will stay toasty and warm while wearing these boots, even in wintry, snowy climates. The boot's various color choices also make them similar to the Lowa Renegade GTX Mid Hiking Boot. You can decide between over 15 shades like Coffee Bean, Zinfandel, Dress Blues, Chili Pepper, and many more.
2. Ahnu Women's Sugarpine Air Mesh Hiking Shoe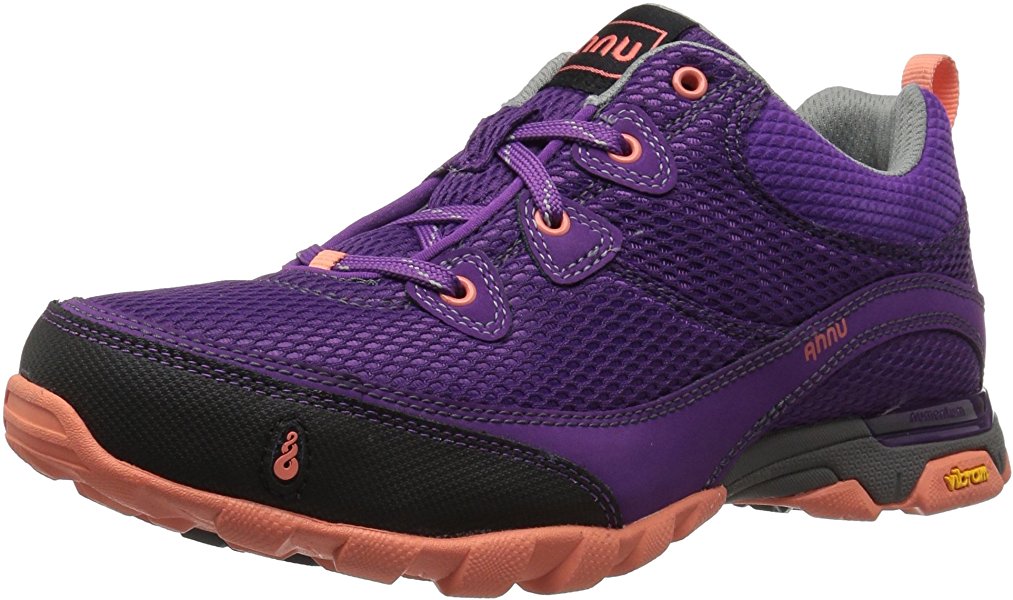 Some hikers prefer to wear shoes that feel more like your average sneaker, but with additional features. Travelers who won't be hiking in snowy terrains may not require hefty boots during their trips. The Ahnu Women's Sugarpine Air Mesh Hiking Shoe provides a great alternative to the Lowa Renegade GTX Mid Hiking Boot. These lightweight shoes feel breathable as you wear them in especially hot or muggy environments. An adjustable heel strap and contoured midsole ensure the perfect fit while you're wearing these shoes. A cork-wrapped footbed also gives your feet added padding, meaning you'll have an extra spring in your step. This product additionally comes in a variety of shades, from dark purple to light blue and deep gray.
3. Merrell Women's Terran Lattice II Sandal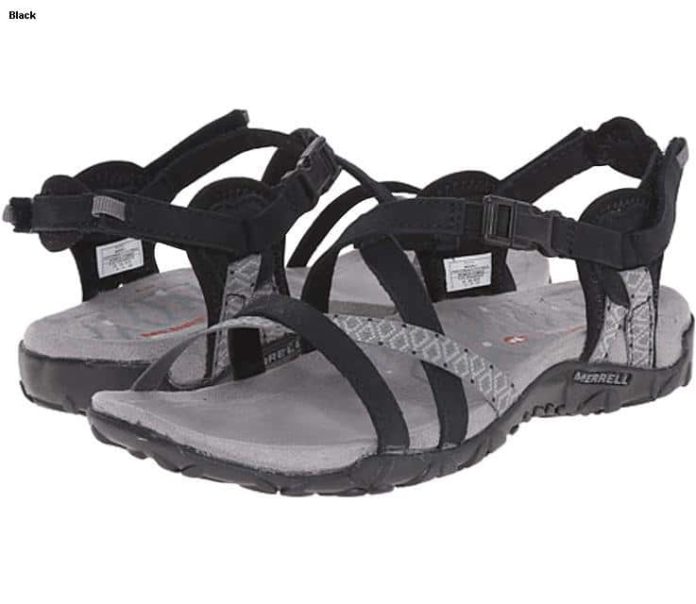 Searching for shoes to wear as you step through rivers and creeks? The Merrell Women's Terran Lattice II Sandal allows feet to remain free yet protected while travelers embark on various adventures. These sandals offer more breathing room for your feet than the Lowa Renegade GTX Mid Hiking Boot. However, the sandal style probably won't give you proper protection if you're traveling during the winter. The Merrell Sandal remains ideal for summer treks through the woods or tubing escapades down rivers. A rubber sole and air cushion in the heel provide comfort even after a long day outdoors. The Bellows tongue also helps eliminate debris from under your feet.
Discover true comfort and style with the Lowa Renegade GTX Mid Hiking Boot.
When you're going to be spending lots of time outdoors, the shoes you wear remain especially important. You don't want to feel uncomfortable after walking in low-quality boots for hours at a time. Similarly, travelers who enjoy exploring the wilderness require shoes that protect their feet in all kinds of terrain. The Lowa Renegade GTX Mid Hiking Boot satisfies your hiking shoe needs, with their functional and comfortable design. After you put these boots on, you might never want to take them off again. We hope our article has inspired you to buy a pair of these amazing shoes.
Related Article: Best Hiking Shoes for Women for All Seasons