Discover cool hammocks to nap inside while outdoors.
If you're a traveler who loves spending time outdoors, you could benefit from a hammock. Hammocks provide a comfy place to rest or take a long nap outside. Many hammocks can also be easily hung from trees and other locations, making it simple to use them. With countless hammocks available to purchase, travelers may find a huge variety of these products. If you're interested in discovering cool hammocks, check out our article below. We've curated a list of ten amazing hammocks for travelers to consider. You'll want to rest inside these hammocks for hours and hours.
1. Original Pawleys Island QWEAVEGR Softweave Hammock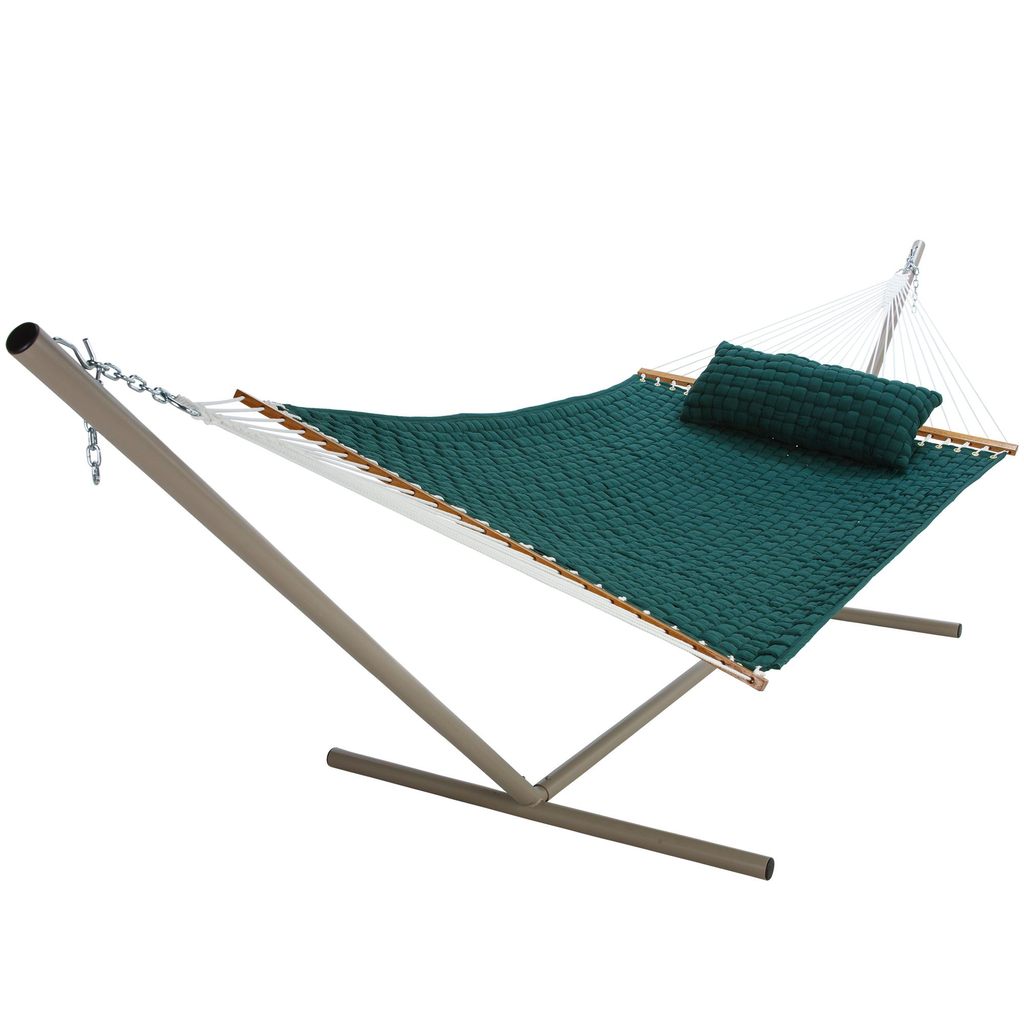 Looking for a classic cotton weave hammock? The Original Pawleys Island Softweave Hammock maintains a classy appearance as well as a comfortable design. This hammock remains ideal for setting up on your back deck or in your yard for napping on summer days. You'll want to sleep here for hours and never return to the indoors. Travelers will adore this product, a top choice on our list of cool hammocks.
The Original Pawleys Island Hammock has been constructed using soft, all-weather acrylic fabric. This makes the hammock resistant to coffee and tea stains, as well as mold or mildew. Ropes that help the hammock hang remain strong and sturdy, so it won't fall over when you lay down. Windy days will most definitely not lead to your hammock breaking apart either. The stunning shade choices, like green and blue, may also provide the pop of color your backyard needs.
2. Hennessy Hammock Deep Jungle Series Camping and Survival Shelter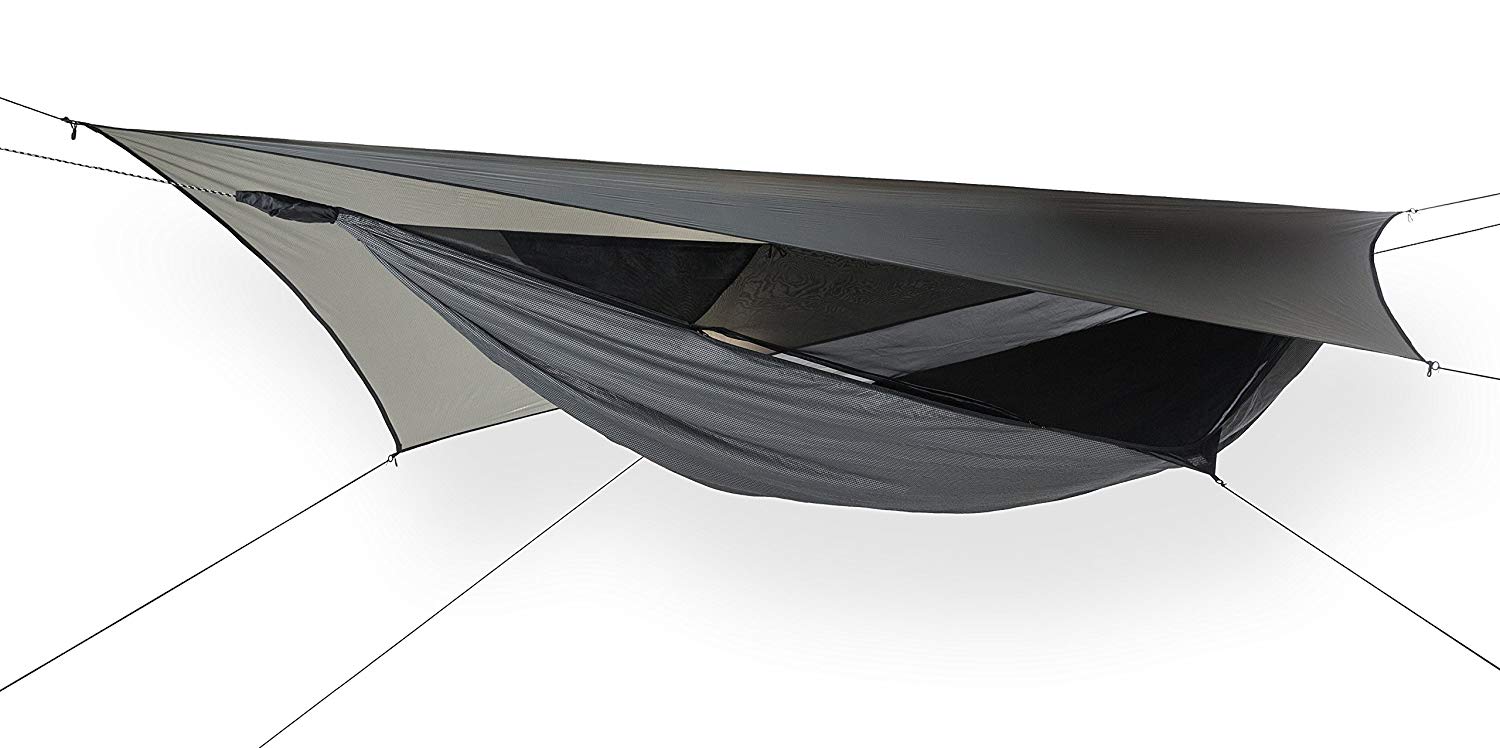 Travelers who require a hammock to utilize during camping expeditions should check out the Hennessy Hammock Deep Jungle Series Shelter. This product has the stability and features you need while roughing it in the outdoors. If you're going to be traveling somewhere hot and muggy, this hammock remains your ideal product. The Hennessy Survival Shelter maintains a design that has been especially crafted for use in jungles and buggy forests.
Each of the cool hammocks on our list provide travelers with certain features that fit their specific hammock needs. With the Hennessy Hammock, you'll gain the perfect place to sleep when high up in trees. The product contains high-density materials and mesh for preventing mosquitos from entering the hammock while you sleep. You'll also feel extremely comfortable when napping, as the asymmetrical shape lets you sleep at a diagonal. A waterproof rainfly even keeps you dry all night long, despite rainy weather.
3. Deluxe Aerial Yoga Hammock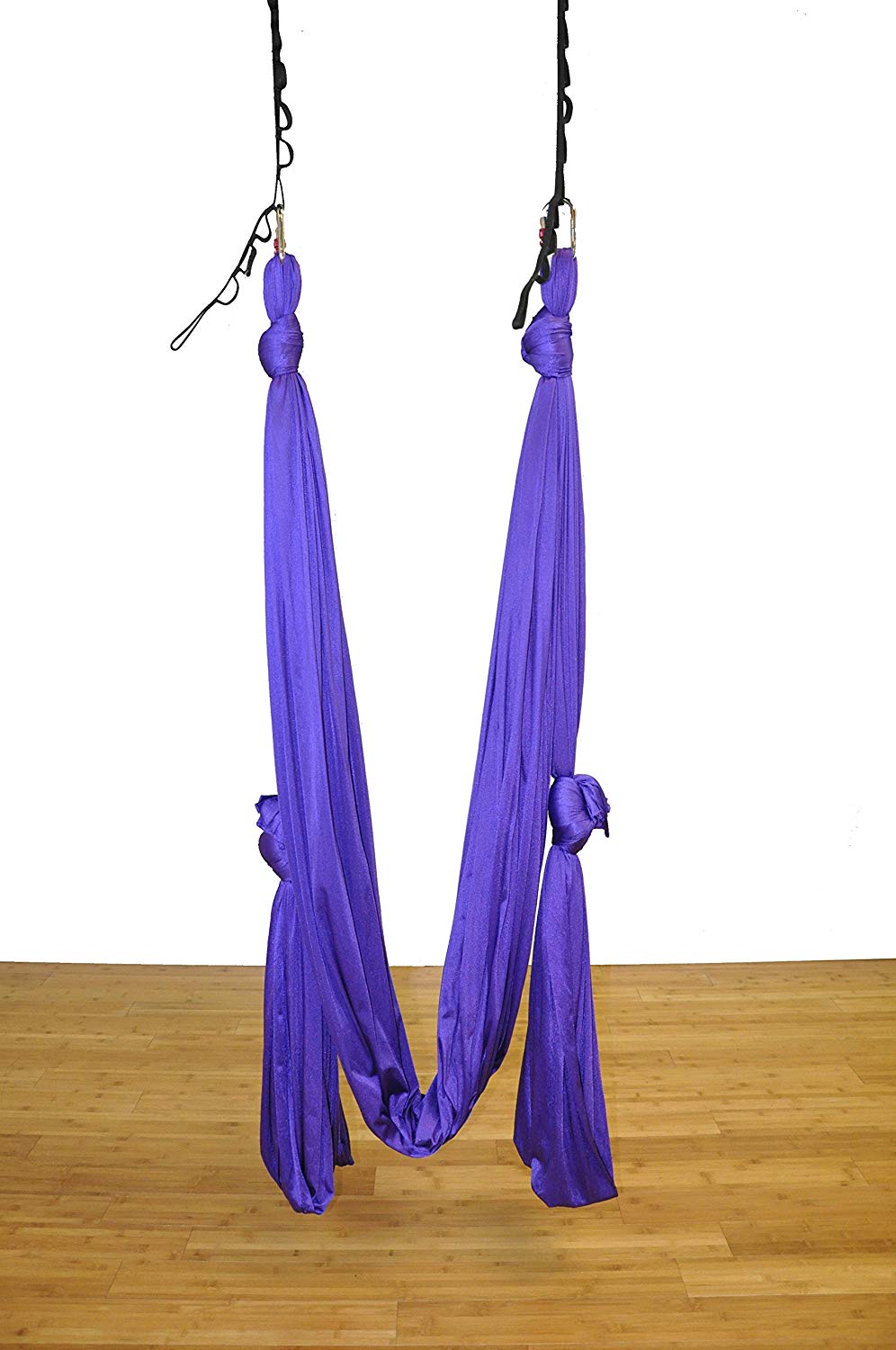 If you're interested in cool hammocks, look no further. The Deluxe Aerial Yoga Hammock maintains a different design from typical hammocks you might see. This product has been specifically crafted for those who perform aerial yoga. Those without an interest in doing this particular activity should skip onto the next hammock on our list. However, you may just love this hammock and decide to start developing your aerial yoga skills.
This hammock remains one continual piece of aerial fabric and comes with stirrups to help you do yoga poses. With this hammock, you can accomplish countless tricks, or cocoon inside the fabric. Instead of heading to the gym to do aerial yoga, you can exercise inside the comfort of your home. The hammock also offers various color options, including purple, pink, and blue.
4. Vivere Single Cacoon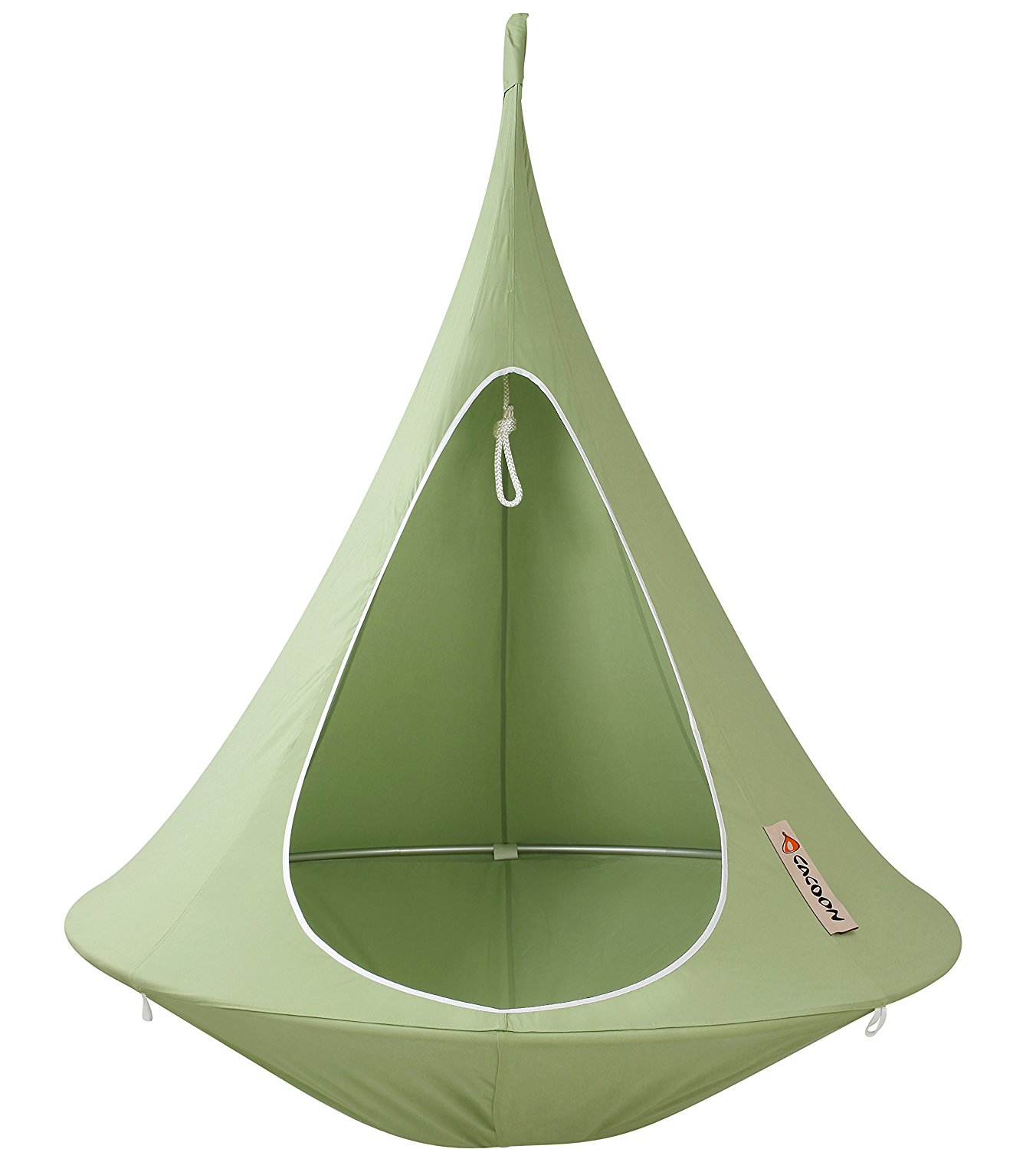 The Vivere Single Cacoon represents one of the most exciting products on our list of cool hammocks. This hammock has a unique, almost teardrop shape that makes it different from many other products in our article. You can sit upright in this hammock and read books or do work for hours at a time. If you get tired, simply lay down for a quick nap. The Vivere Single Cacoon remains ideal for relaxing outdoors while feeling comfortable and secure.
A rust-free and lightweight ring inside this hammock ensures the hammock will also stay stretched out. Polyester and cotton materials work together to produce a hammock that won't collect mold, bacteria, or water. The carabineer and nylon rope hanging system allow travelers to hang up this hammock with ease. An included storage bag also provides the perfect place for you to store the hammock while journeying through the outdoors.
5. ENO Double Deluxe Hammock OneLink Tent System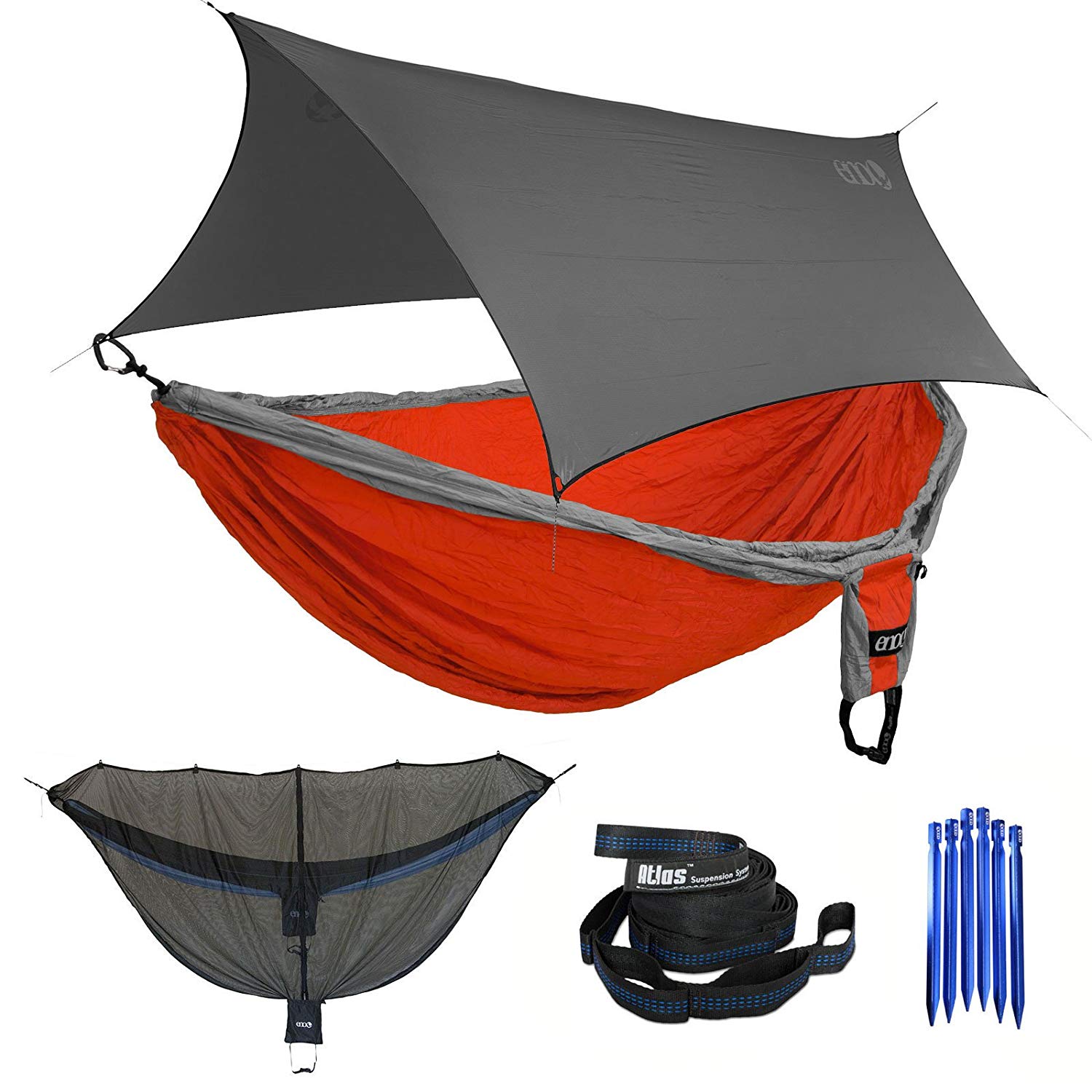 When you purchase the ENO Double Deluxe Hammock, you'll get to enjoy the outdoors in an entirely new way. This hammock provides the heavy-duty shelter you require when camping in the wilderness. If you want a sturdy hammock to bring on outdoors expeditions, this hammock should be your number one choice. You'll never have to worry about falling onto the ground while you nap when you sleep in the ENO hammock.
If you're worried about getting rained on while you sleep in your hammock, consider this product. The ENO Double Deluxe Hammock includes a tarp that will keep you dry as you rest. A guardian bug net also ensures you won't get eaten alive by mosquitos or disturbed by other insects. The Atlas Strap even makes it very easy to set up this hammock, so amateur campers won't have to worry.
6. Ochoos Outdoor Hanging Hammock Chair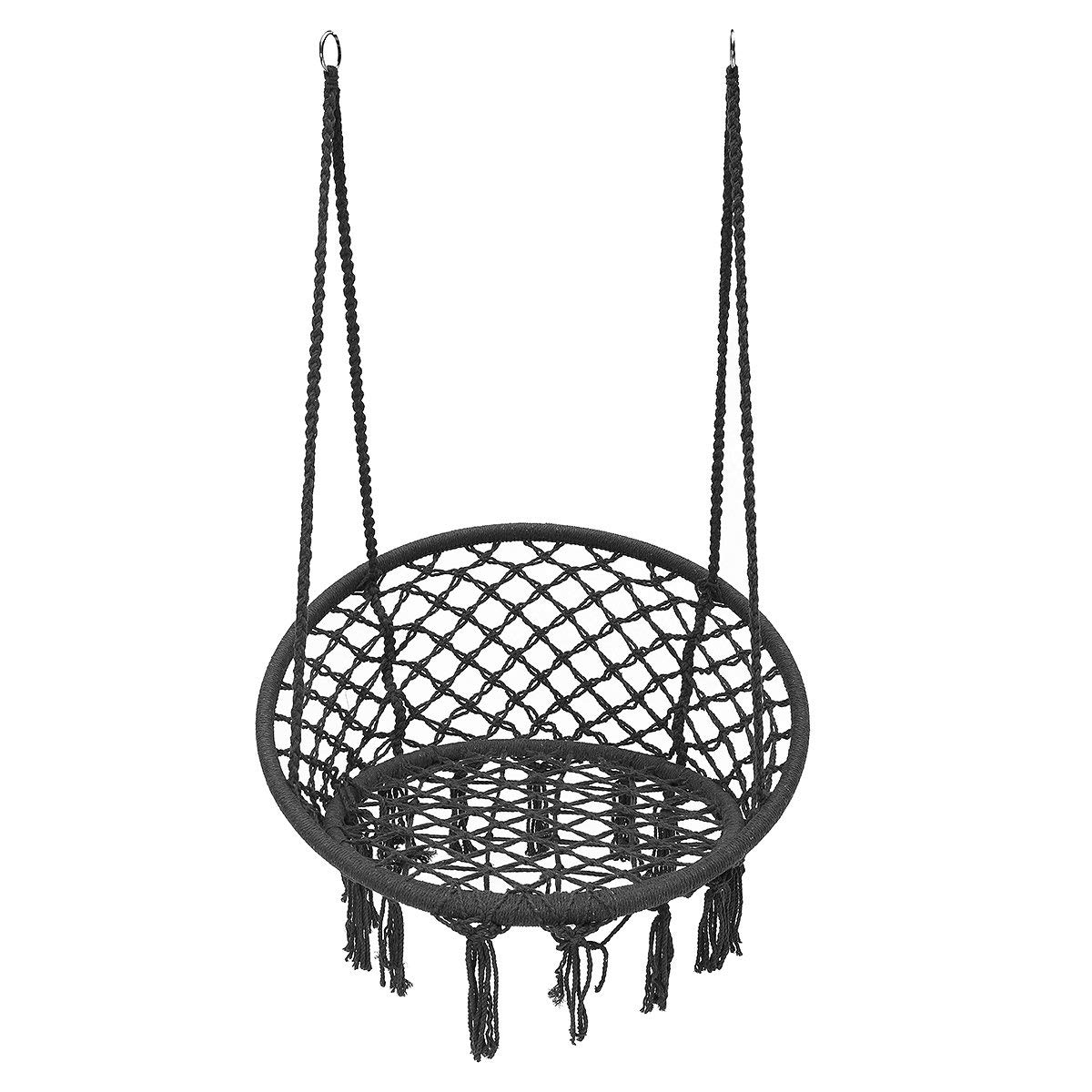 Any travelers interested in a comfortable and stylish hammock to hang outdoors should consider this product. The Ochoos Outdoor Hanging Hammock Chair has a fashionable appearance, appealing to anyone who likes macramé hammocks. Simply hang this hammock under your favorite tree, and you'll have the perfect place to sit and enjoy fresh air.
The Ochoos Outdoor Hanging Hammock Chair may be used to read, meditate, or simply rest after a long day. You might consider hanging it inside your home, as its elegant appearance won't clash with your indoor décor. With a lightweight, portable design, this hammock remains easy to set up or move somewhere else. Thanks to its classy, airy construction, this hammock represents a top choice on our list of cool hammocks.
7. Lawson Hammock Blue Ridge Camping Hammock and Tent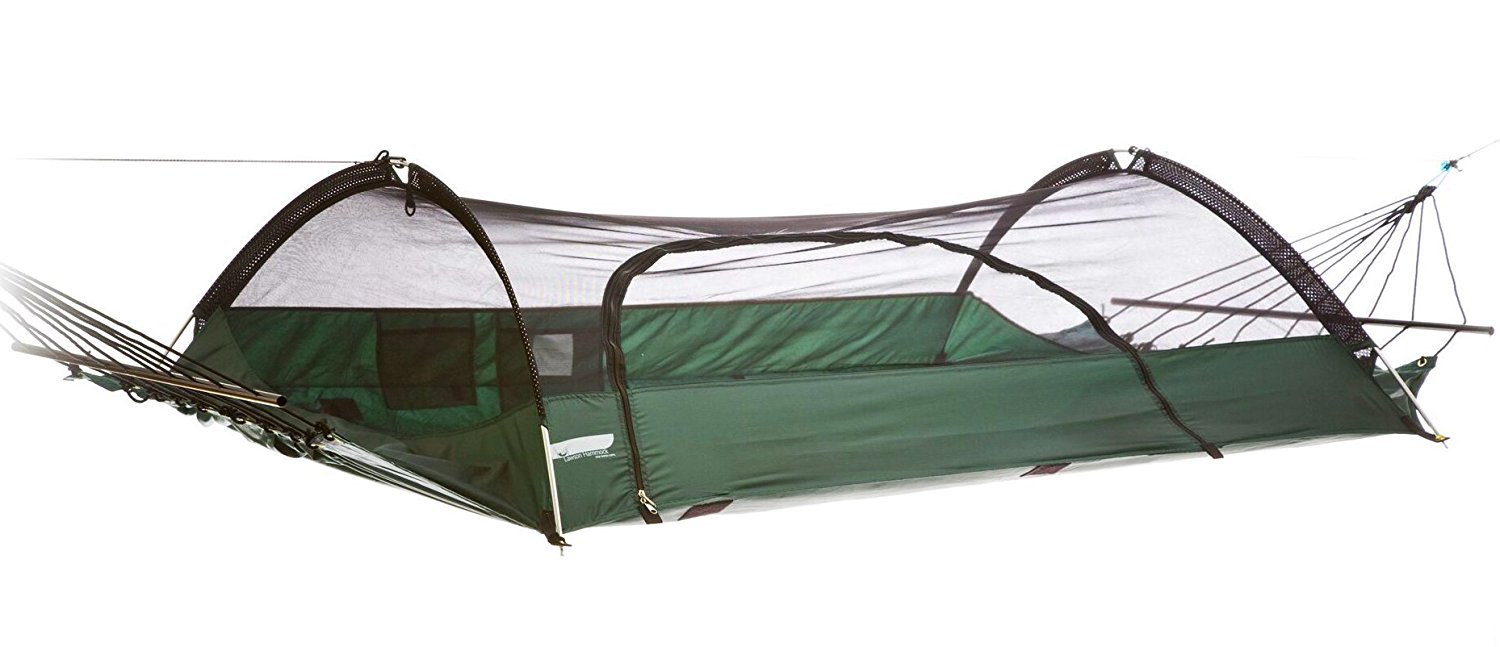 Backpackers and campers will love this awesome hammock. The Lawson Hammock Blue Ridge Camping Hammock and Tent has everything outdoors travelers require in a portable shelter. You won't have to worry about bringing a tent along with you, as this product combines sufficient protective features. With an easy setup and portable design, you can carry this product to and from various outdoors locations. If you're tired of bringing multiple shelters on outdoors expeditions, consider this product, one of our top cool hammocks.
This hammock remains ideal for travelers who enjoy exploring the outdoors. A versatile construction, with detachable weatherproofing features, makes it perfect for all kinds of activities and climates. The arch pole and spreader bar system allow you to hang the hammock between trees. A unique design also keeps the hammock flatter while you rest inside it. Bug netting and a rainfly provide the protection you need from insects and wet weather.
8. GWDJ Hammock Small Animal Hammock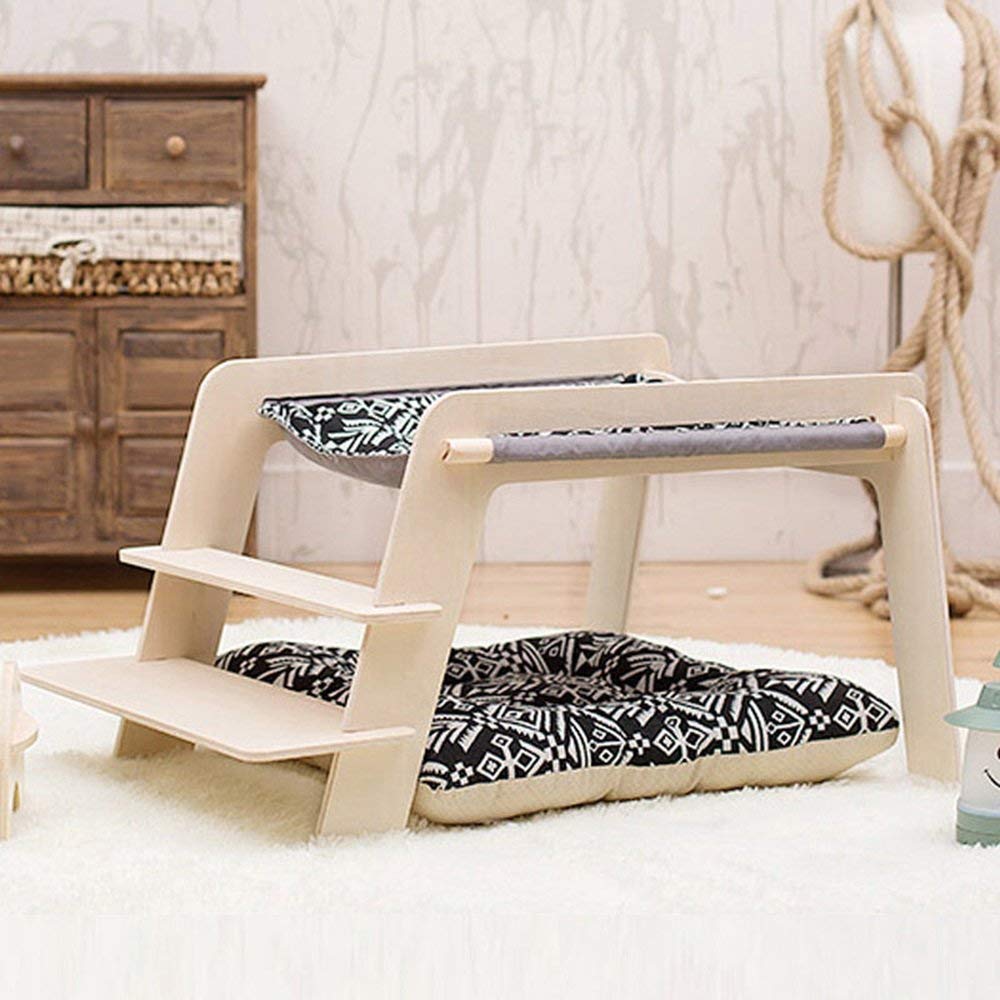 The majority of the cool hammocks in this article have been specifically designed for humans. However, the GWDJ Hammock remains ideal for your pets. The Small Animal Hammock allows cats, dogs, and other furry friends to rest in the air, just like you. Your favorite animals will get to take cozy naps on this hammock and spend hours playing. Instead of using your typical pet bed, consider purchasing this fun and exciting product.
Travelers can rest assured that this hammock will remain intact while their pet sleeps on it. Canvas and solid wood provide stability and comfort while your pet naps for hours. The durable design also means the hammock can withstand scratches or a few bites. Stairs to the hammock also allow smaller pets to climb up without the help of their owners. You can take this hammock outside or leave it indoors and save room on your floor.
9. Jcnfa Outdoor Anti-Mosquito Tent Hammock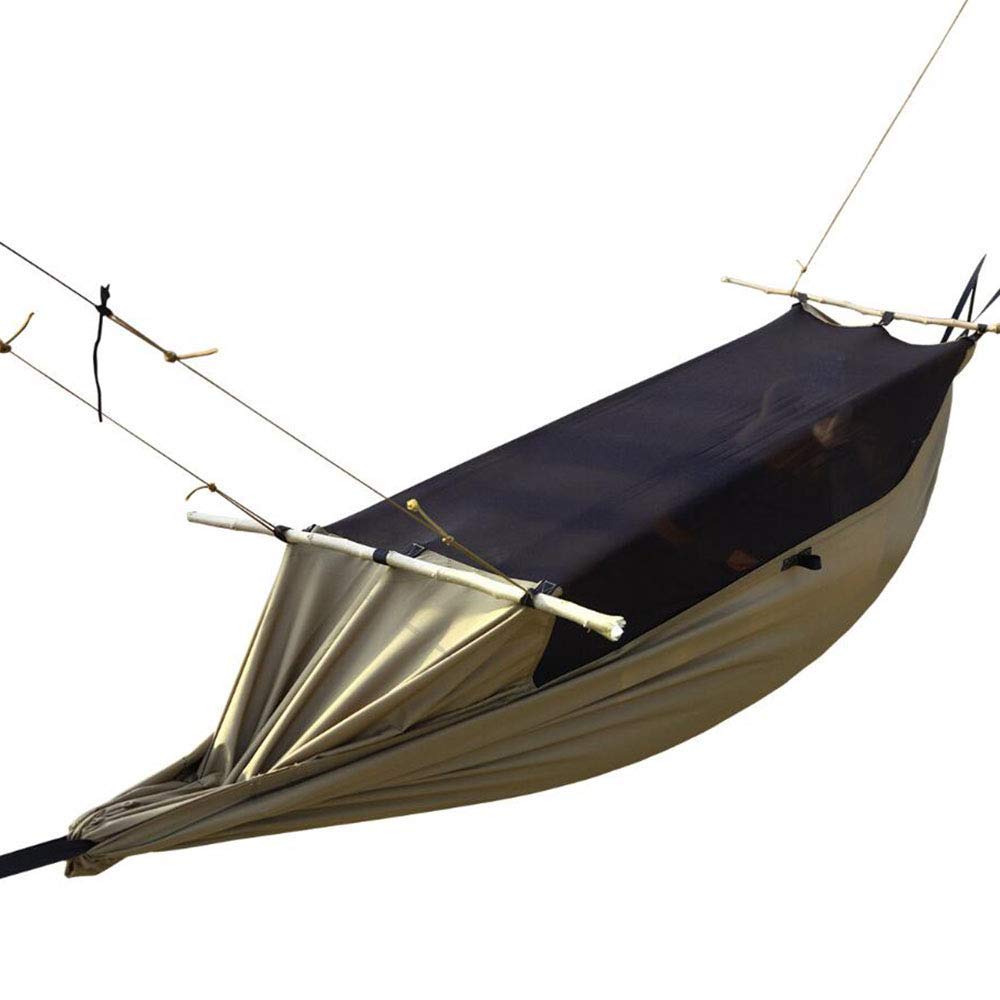 Travelers who plan to visit tropical destinations like Bora Bora might need a hammock that prevents insects from bothering them. The Jcnfa Outdoor Anti-Mosquito Tent Hammock remains perfect for sleeping outdoors in muggy environments. You won't get bitten by tiny creatures when you sleep inside this awesome hammock. As part of our list of cool hammocks, this product doesn't disappoint when it comes to amazing features.
Fine gauze on this tent provides the protection travelers require when staying in insect-ridden locations. The triangular structure of the tent makes it stay secure as you move inside it. The fabric used to construct this tent also remains waterproof and sturdy, so it can withstand extreme weather patterns. An included storage bag even lets you stow away and carry the hammock with ease.
10. Tentsile T-Mini Tensioned Double Hammock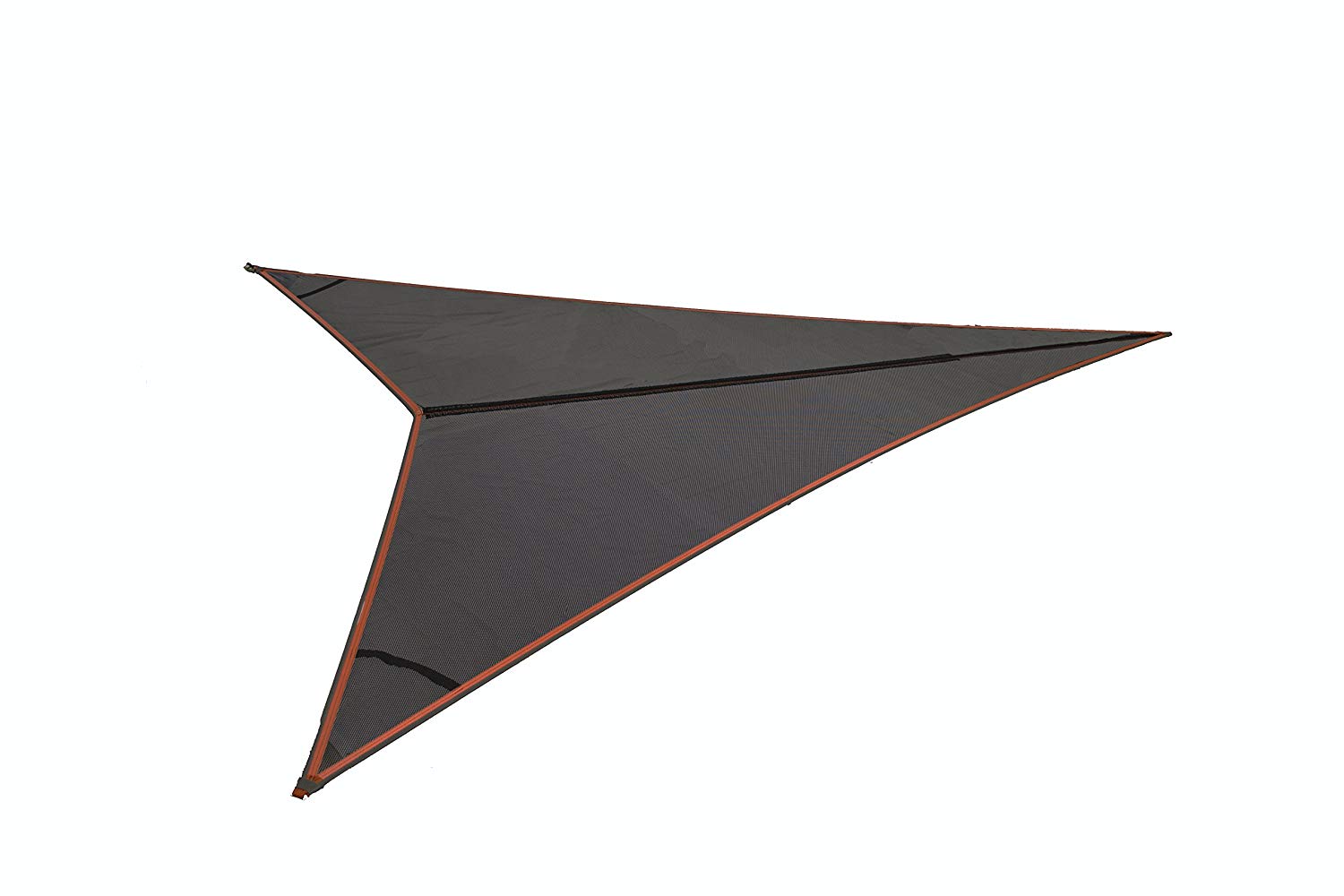 If you're a couple looking for a romantic getaway, why not spend time together outdoors? With the Tentsile T-Mini Tensioned Double Hammock, travelers can rest alongside one another outside. You can easily lay across this tent and have enough room for two to feel comfortable. The cool hammocks in this article offer unique features, and this tent is no different.
This tent has a very lightweight design, so backpackers will enjoy bringing it on countless adventures. A simple setup allows travelers to build their shelter in only a few minutes before continuing their expeditions. Heavy-duty ratchets, webbing, and seat belt reinforcements ensure your hammock will remain in place as you rest. A durable bag also lets you hold your hammock in a secure place while you travel.
Consider purchasing one of these cool hammocks to bring on outdoors expeditions.
Travelers with an affinity for the outdoors should invest in an awesome hammock. Hammocks can make spending time outside even better, offering a cozy place to relax or sleep. You can hang these hammocks from trees while camping or place them in your backyard. These hammocks could even be suspended inside bedrooms to provide a functional and attractive location to sit and read. Hopefully, our list of cool hammocks has inspired you to upgrade your outdoors adventures by purchasing one of these products.
Related Article: 5 Best Tree Tents and Hammocks for Your Next Outdoor Adventure