Weekend Getaways in NC in Top 10 Cities
There is so much to see and do when it comes to a weekend getaway to NC. From museums and all rules of history to checkout to beaches and B&B's. They have breweries and wineries and well as an active nightlife in many of these cities. When it comes to things for kids to do, they have plenty of aquariums and all types of water fun, and even a real chocolate factory to explore. You can camp or stay in a nice resort. No matter what you enjoy, NC has something for everyone to enjoy on weekend getaways in NC.
1. Boone, North Carolina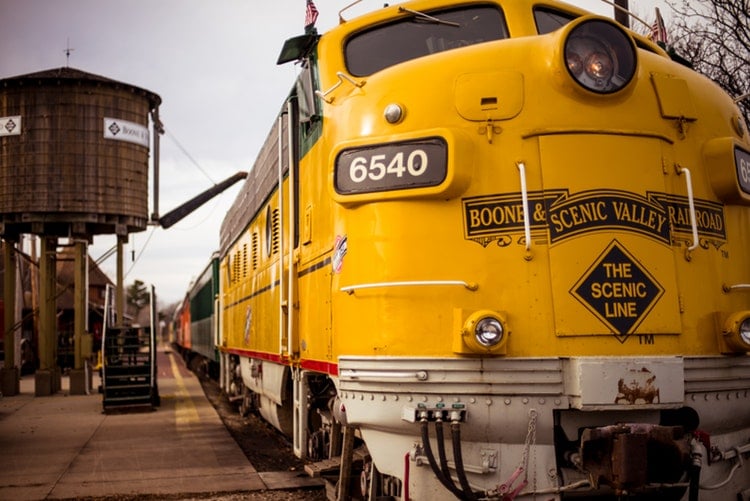 Boone, North Carolina
Boone, North Carolina is a town named after the historical figure Daniel Boone. On your weekend getaway to NC, take a trip to the Appalachian mountain brewery. There is a 120-foot long bar to enjoy tasting a variety of beers. You can feel good about spending time here because this brewery focuses on sustainability in all area. Next up, visit the Foggy Mountain Gem Mine and become a miner in search of shiny gems like those in the days of old. This is an incredibly fun and unique activity for kids, and the best part is that you get to take the gems you dig up home with you!
After you collect your gems, make your way to the Daniel Boone Native Gardens to take a walk through a garden with over 200 species of plants. If you are still feeling outdoorsy after looking at the gardens, go to cascade falls in blue ridge parkway. This trail takes you through creeks and up hills. The unmatched view is sure the be a not too difficult but very rewarding trail to hike. Feeling adventurous I blue ridge? Book a zip line tour and fly through the forest trees at top speed. There are adventures with the company for children four and up! Adventures in Boone, NC are sure to make your weekend getaway to NC a blast.
2. Charlotte, North Carolina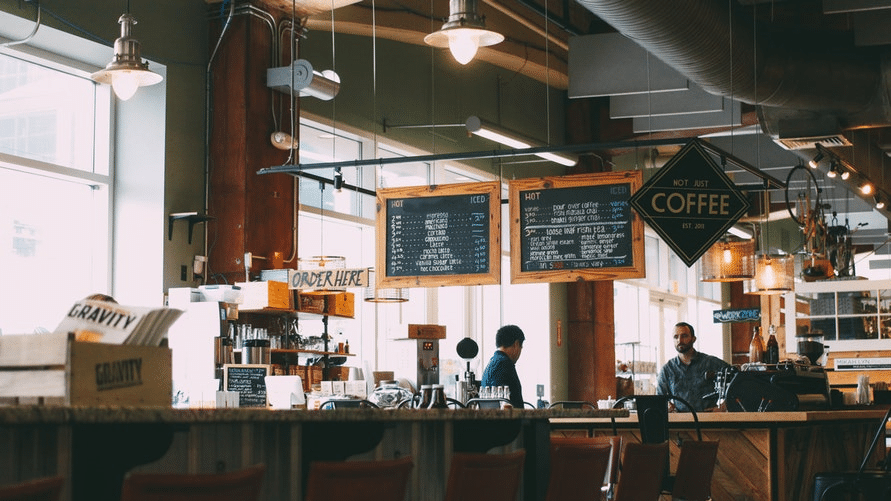 Begin your weekend in Charlotte, NC with a visit to the Sea Life Charlotte-Concord Aquarium. Thousands of underwater creatures are here to observe. They have a 180-degree ocean tunnel, 16 animal exhibits, plenty of feeling shows and opportunities to touch some of the animals such as the sea stars. This is an incredibly interactive time for children and adults and a great way to begin your weekend getaway in NC. Next up, spend some time exploring the great outdoors. We don't mean nature, though there is plenty of it in Charlotte. We mean the roller coasters at Carowinds! They have all different types of coasters for the adults and the kids to enjoy.
There are also shows, places to stop for a bite to eat and a drink. If you are hot and looking for water, check out Carolina harbor waterpark where there is everything from massive slides to cabanas to relax on. Feel like learning something new in Charlotte? Visit The Mint Museum in either the Uptown location or the Randolph location. This was the first art museum in the state, opening in 1936, and it still stands as a beautiful art gallery with art from old. There is a massive library and theatre where performances are put on. You can even ship in their store and take a piece of the museum home with you!
3. Asheville, North Carolina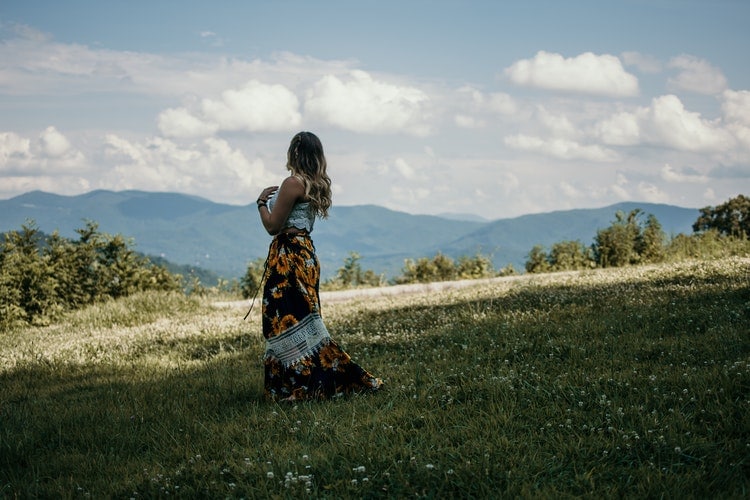 Asheville, North Carolina
Start out your weekend getaway to Asheville, NC by visiting the Biltmore. George Vanderbilt built this structure in the late 1800s. This was a castle and marvel that was meant to resemble the famous European castles. There are 250 rooms to explore as well as a collection of over 20,000 books and incredible décor. Biltmore home has been preserved as a historic site and is therefore very similar to the original, meaning you are getting the most authentic experience possible! The next thing on your weekend getaway itinerary is an adventure for the movie lovers.
Did you know the Hunger games was filmed here? Shot in the Blue Ridge Mountains near our beloved city. But the movie wasn't just shot here, the stars stayed in Asheville while filming. Available to you is a day trip itinerary to do the things they did while they were here such as the places they ate, the places they stayed, and the attractions they participated in. You can get an map to plan this hunger games hunt at the Asheville Visitors Center. Feeling like taking a break indoors and getting a drink to cool off after a long day of exploring Katniss's footsteps?
Visit Malaprops Bookstore/Cafe. They are every book and coffee lovers dream spot. The founding of this shop happened by way of a Hungarian woman who lived through multiple wars and knew that books were one of the humans most valuable resources. Malaprops Bookstore/Cafe, which has been open since 1982, focuses on bringing people together using carefully picked out books, delicious treats, and the excitement of reading. There is no way we could cover everything there is to do in Asheville, NC, but these are a few fun ideas for your weekend getaway to NC!
4. Carolina Beach, North Carolina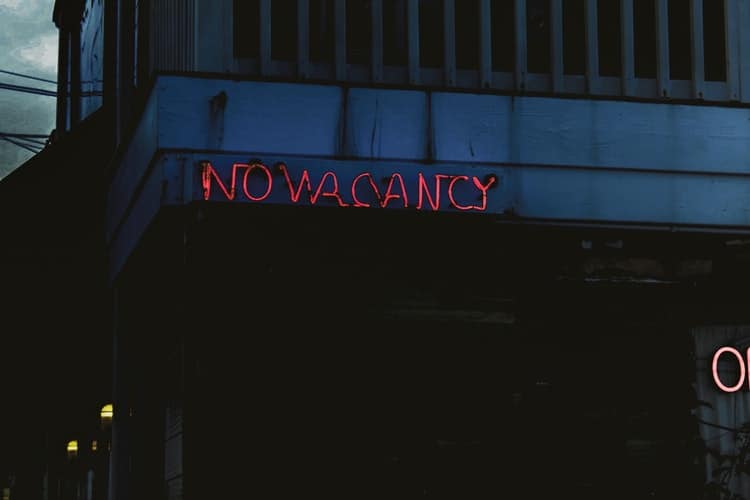 Carolina Beach, North Carolina
It may come as no surprise that Carolina Beach State Park is the best place to start your weekend getaway to Carolina Beach. This marina allows for so many different activities. There are various trails, all serving different purposes such as a getting a good workout in on the Fitness Trail. Or the Oak Toe Trail where you can catch sight of crabs and other sea animals in the river and marsh. You can take a family camping trip to fill up your weekend getaway as well. Next up is some history at the Fort Fisher State Historic Site.
This is the site where the biggest land and water battle in the Civil War took place. A walking trail as well as the Battle Acre Monument paying tribute to the Civil War soldiers live here. If you are looking for a great place to crash, look no further than the Beacon House Inn Bed & Breakfast. The B&B is a blast from the past, the 1950's to be exact.
It is a warm and homey B&B across the street from the beach. They accommodate families with children or pups! If you are in Carolina Beach, North Carolina, you have to visit the Carolina Beach Boardwalk. This is visitor central. Music, shops, plenty of entertainment and at night time, this is a great place to be if you're looking for nightlife. Named one of the top ten boardwalks in the country, Carolina Beach is one of the best places for a weekend getaway to NC.
5. New Bern, North Carolina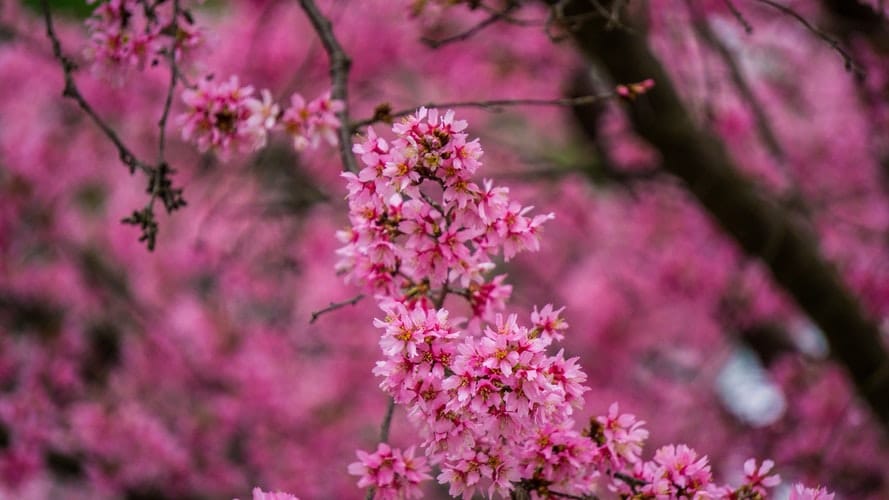 New Burn, North Carolina
The city of New Bern has been in existence for 300 years, so this is the perfect place for the history lovers to take a weekend getaway. A great place to begin your weekend here is at the birthplace of Pepsi. Here you will learn the history of the Pepsi company and get a nice cold drink. Take a cruise on the Neuse to get a history of the area, and see beautiful homes such as the Nicholas Sparks home. This will take about an hour and a half of your day so this is a great quick yet fruitful activity.
If you're getting hungry at this point in your day, Christoph's on the Water is the perfect place to dine. It's waterfront dining with a full bar and cuisine from all around the world. There is outside dining at certain times in the year that is a perfect spot for families to gather. End out your day in the downtown area of New Bern at the Fireman's Museum, checking out various exhibits through the ages and learning about our firefighting heroes. Learn about the Great Fire in 1922 that had a huge impact on this city. This is a great spot for your weekend getaway in NC.
6.
Wilmington, North Carolina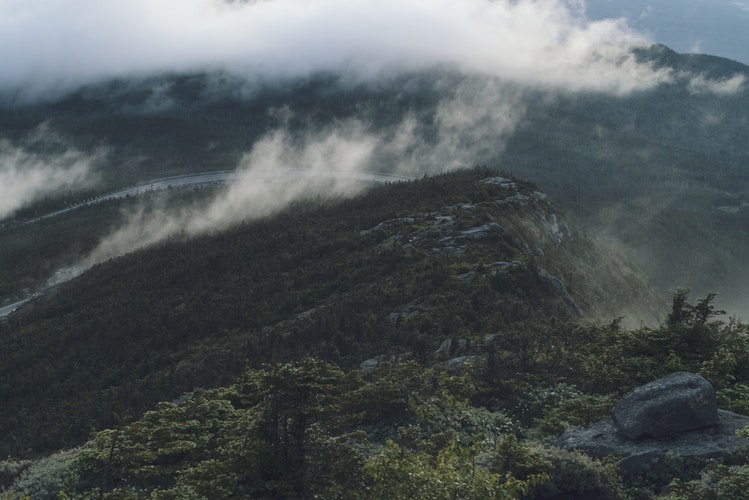 Wilmington, North Carolina
Poplar Grove has been around since 1980 and has had many experiences hosting guests over the years. This is a great place to start on your weekend getaway in Wilmington, NC. Poplar Grove museum tells the history of the civil war times up until civil rights in an interactive way. There are plenty of tours you can take around the museum daily. They even have a farmers market where you can explore and buy some sweets or crafts to take home. If you're looking to explore some war history, your next stop needs to be Battleship North Carolina.
This museum documents World War II. You will feel as if you stepped right into the history of the battleship and are part of the crew. If you're looking to do some shopping and eating. The Cottage Exchange is the place to be. This is an untraditional shopping area that features over 30 boutiques, small shops, and eateries. It's in the historic downtown district of Wilmington, so rest assured as you explore you are walking on historical land. There are so much history and sights to explore in Wilmington on your weekend getaway to NC.
7. Winston-Salem, North Carolina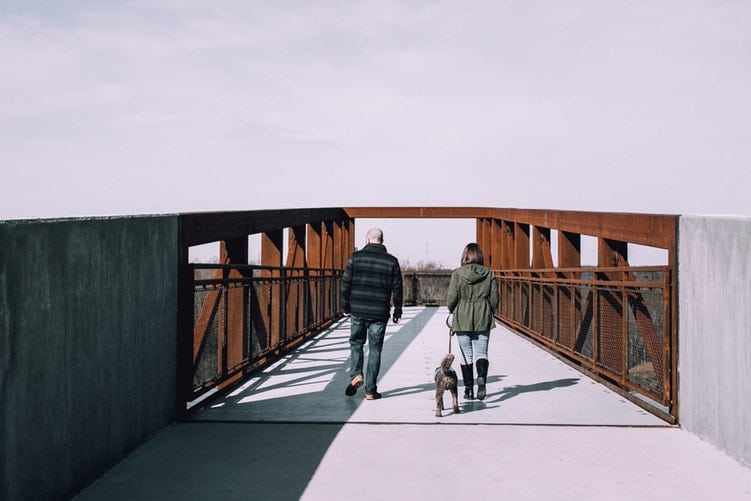 Winston-Salem, North Carolina
To start off your weekend adventure in Winston-Salem, check out the restored mansion, Reynolda House. It showcases American art of the ages. There are beautiful gardens and greenhouses to explore as well as a shop and eatery here. In the downtown district of Winston-Salem, you will find a real chocolate factory! You can learn how chocolate is made on a tour that will take an hour of your day, get a coffee, treat, or gelato or shop for a gift to leave with! If you are ready for a bite to eat after experiencing the chocolate factory, a great place to go is Ryan's Restaurant.
Around since 1977, Ryan's is close to downtown as well. Here you will find an outside deck surrounded by a forest area as well as a refined indoor dining room. There are special surprises on this menu every day by the chef who is traditional but also enjoy pushing boundaries. As well as an incredible wine list exists here if that is the mood you are in. Another fun food attraction is The Tavern in Old Salem which is a restored home that was built hundreds of years ago. Here you can enjoy a drink or a meal while being served by waiters in costumes that will take you back in time.
8. Kitty Hawk, North Carolina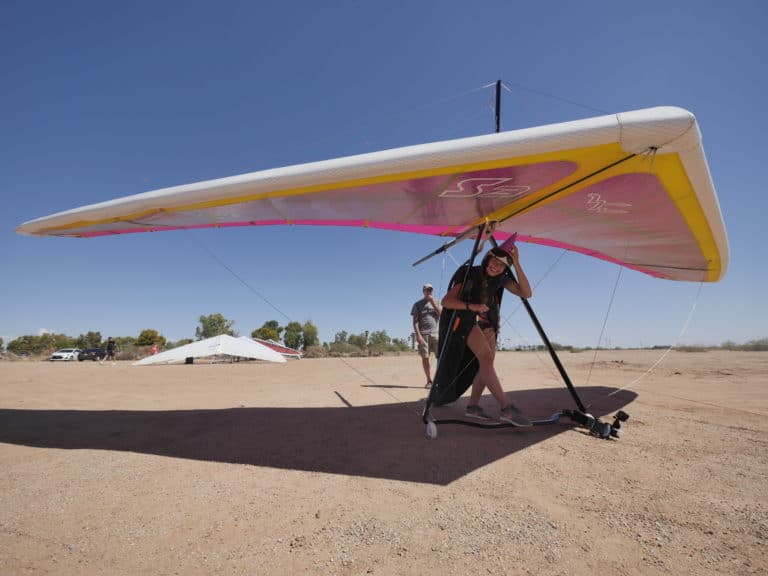 Kitty Hawk – Credit: Kendrick Stallard
Kitty Hawk is a calm beach town that offers a haven to those seeking a harmonious place to visit. The first thing you have to do in Kitty Hawk is The Wright Brothers. Back in 1903, the Wright brothers flew successfully for the first time in history. In the years leading up to this win were spent at Kitty Hawk. After researching the best place to do this experimenting, this was the place chosen. The reasons were because there were no hills or trees. At this museum, you can visit the place where the first flight took place as well as where it landed.
You will be able to see how they lived during their time there and see the monument that was built in honor of the amazing thing the Wright brothers conquered for all the generations that would come after them. Another amazing sight to see here is for those who love gardens and plants. The Outer Banks Arboretum and Teaching Garden is a great place to come and explore the way the various ecosystems here work.
This is a beautiful place to come see pretty sights and learn new things. It is also a short walk from the beach which is what makes it a must-see. This attraction is a short distance from kitty hawk in a place called Kill Devil Hills, but it worth veering off course for a bit. Kitty Hawk is a great place for the beauty of nature as well as history on your weekend getaway in NC.
9. Chapel Hill, North Carolina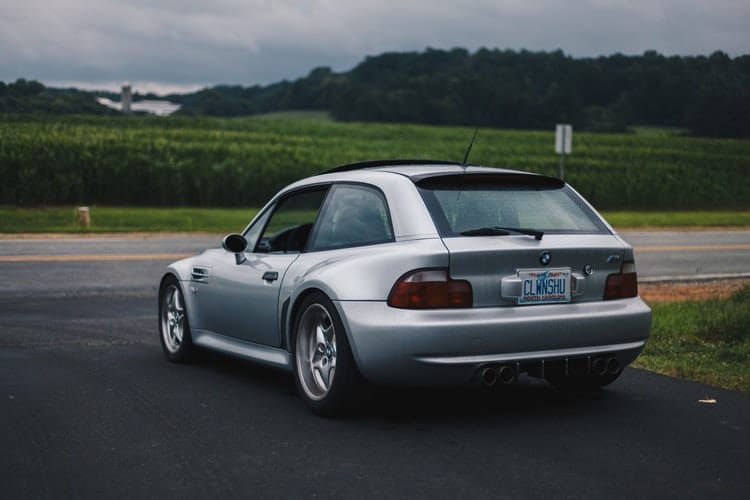 Chapel Hill, North Carolina
The North Carolina Botanical Garden is a conservation garden that is free to the public. This is a beautiful place to stroll around and spend a few hours as well as get educated on botanicals and the history of these gardens, as well as their work in conservation. Another great thing to do in Chapel Hill is exploring their downtown area. Their main street showcases over 95 eateries, bars, and cafes. The best part is that you are getting an authentic experience since most of these are locally owned.
This is the picture-perfect college downtown type area which means there are tons to do when it comes to shopping and restaurants and most of it is in walking distance. Another good place to visit is the historical Gimghoul castle. Built in the early 1900s, this castle has seen a lot of history. The suspicion frequently passed along is that a secret society of alumni was formed here. This is a mystery that people love to conversate about because there are very few records of the group. There have been many other rumors circulating about the going on's that happen in this castle, but what we do know is that it is a great place to check out regardless of the legends surrounding it.
10. Raleigh, North Carolina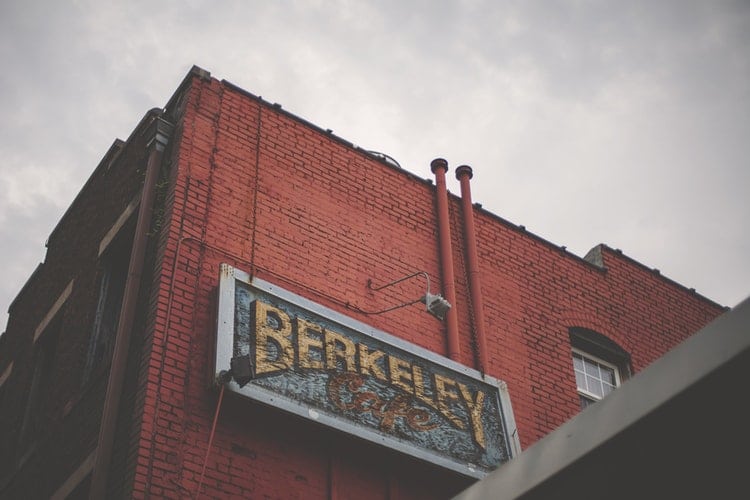 Raleigh, North Carolina
Raleigh is an amazing place with so many things always going on. As the capital, it hosts activities that are rare and exciting. A great place to begin is ArtSpace where creativity is inspired. Check out exhibits or participate in creating art while you're here. Another great place to go if you are looking to check out some history on your weekend is the Mordecai Historic Park which is the oldest home in Raleigh. Next up is the North Carolina state capitol.
There are interesting things to explore here such as the Greek structures or the tours you can take here. You will find free guided tours of this historic landmark as well. Another amazing thing to do that will take up about half a day during your weekend trip is the North Carolina Museum of Natural Sciences. This museum is free to the public. There are endless things to marvel at here, and it is a must do on any trip to NC's Capitol city.
The Perfect Weekend Getaway State
A weekend getaway to NC has everything any traveler could ever wish for. From museums to history, to so many sites in nature, this is a great spot for any family trip or a romantic weekend for two. Take a hike or eat a nice meal overlooking the beautiful green forests. No matter what you like, there is something for everyone in NC.
Related Article: 11 Things to Do In North Carolina