From exploring bustling cities to beaches, mountains, lakes, and lighthouses, there are so many things to do in North Carolina.
No matter where you want to unwind or where your interests lie, this state is such a great place to unwind and explore. Immerse yourself in some of the best museums in the country, admire the beauty of nature, or take a trip to the past by visiting some old Civil War sites. As you can see, there are plenty of things to do in North Carolina.
Here Are Our Picks for the Best Things to Do In North Carolina
1. Visit Kiawah Island
Okay, so this island is technically a day trip away in South Carolina. But it's so beautiful we just had to include it on our list. Over at Kiawah Island, you will find over ten miles of pristine beaches and ten thousand acres of natural woodlands. There is truly something unique for every traveler who seeks it. Known for its natural beauty, it's no wonder this is such a popular tourist attraction for every type of traveler. Solo roamers, families, and couples alike flock to its shores.
The main attractions in the area include maritime forests, sprawling sand dunes, and dense marshes. We highly recommend booking your stay at the gorgeous Kiawah Island Golf Resort. Here, guests enjoy beautiful views of the Atlantic all while playing on one of the area's premier golf courses. On the island, you will find four other golf courses, other premier hotels, and plenty of places to roam about town.
2. Go Back in Time to the Gold Rush Era at Reed Gold Mine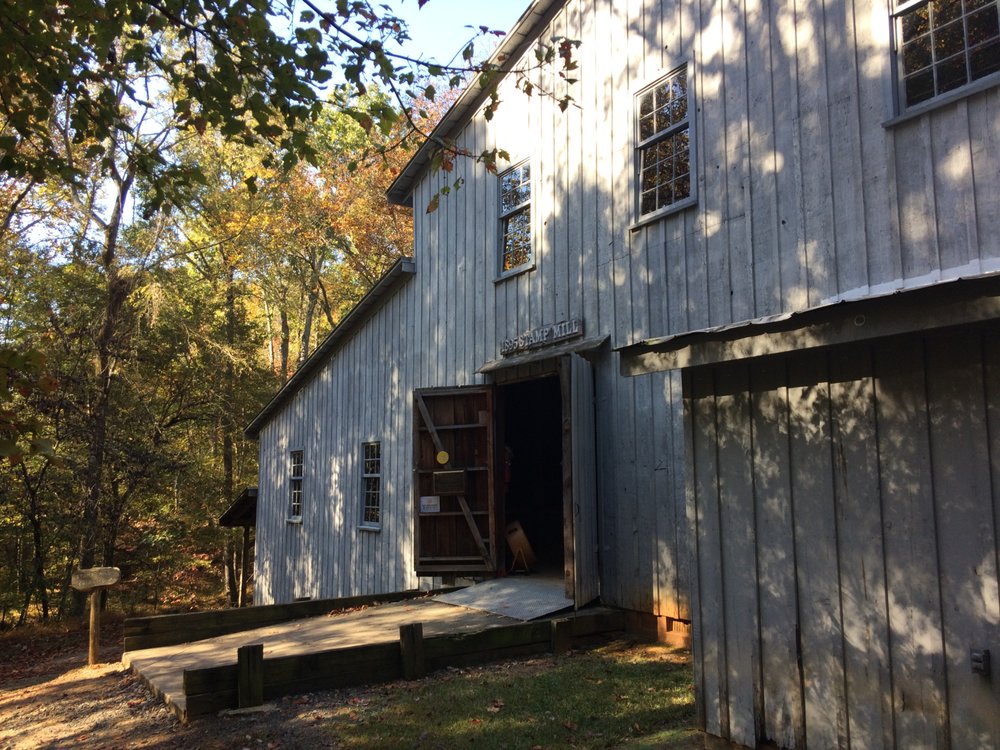 Have you ever wondered what it would have been like to live in the Gold Rush era? Well, now's your chance to find out. You can have loads of fun exploring and pretending over at the Reed Gold Mine. This is a great place to bring the kids. But that's not the only perk. It's free! In 1799, Charlotte's neighboring town of Midland was swept up in the North Carolina Gold Rush (it wasn't just in California, people).
So what started it all? Someone discovered a 17-pound hunk of gold over in Cabarrus County. Yes, you read that correctly. Take a 30-minute tour of the original mine and its corresponding museum. Do you want to know the best part? You get the chance to explore an amazing underground tunnel. But if you really want to experience the thrill of the hunt – gold hunt that is – grab a pan and get to digging. You just might find a small fortune to call your own.
3. Drive through the Great Smoky Mountains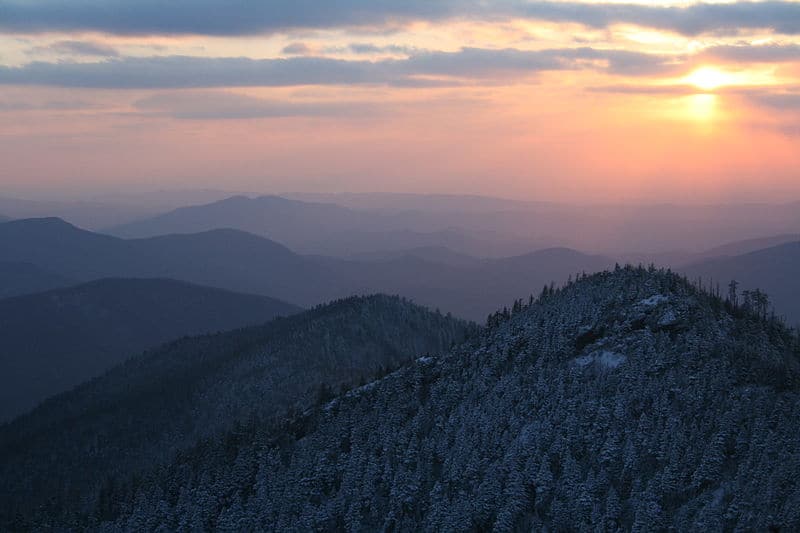 If you take a trip to the east coast and you don't visit the Great Smoky Mountains, was it even worth it? With over nine million annual visitors, this gorgeous locale has earned the title of America's most visited national park. Even if you can't spend as much time there as you would like, it's worth a trip. Cruise up some steep mountain roads, up rolling green hills, and soak up the sun under an azure blue sky. It's easy to see why this place is so popular among travelers.
You can't take an east coast road trip without exploring the Great Smoky Mountains. With 9 million annual visitors, it has earned the title of America's most popular national park. Spend some time cruising around the steep mountain roads, up rolling green hills, and soaking up the sun under an azure blue sky. It's easy to see why it's so popular.
Keep your eyes open for some of the beautiful local flora and fauna. Travelers who visit will see more than 1,600 types of plant species. If you're lucky, you'll also spot some deer, elk, or black bears along the way.
You can find the main entrances to the park in both North Carolina and Tennessee.  Since the park's trails get crowded during peak season, we highly recommend going after mid August. During the late summer to early fall months, the temperatures have cooled down to a more bearable heat and there will be less crowds too.
4. Soak up the Sun at Emerald Isle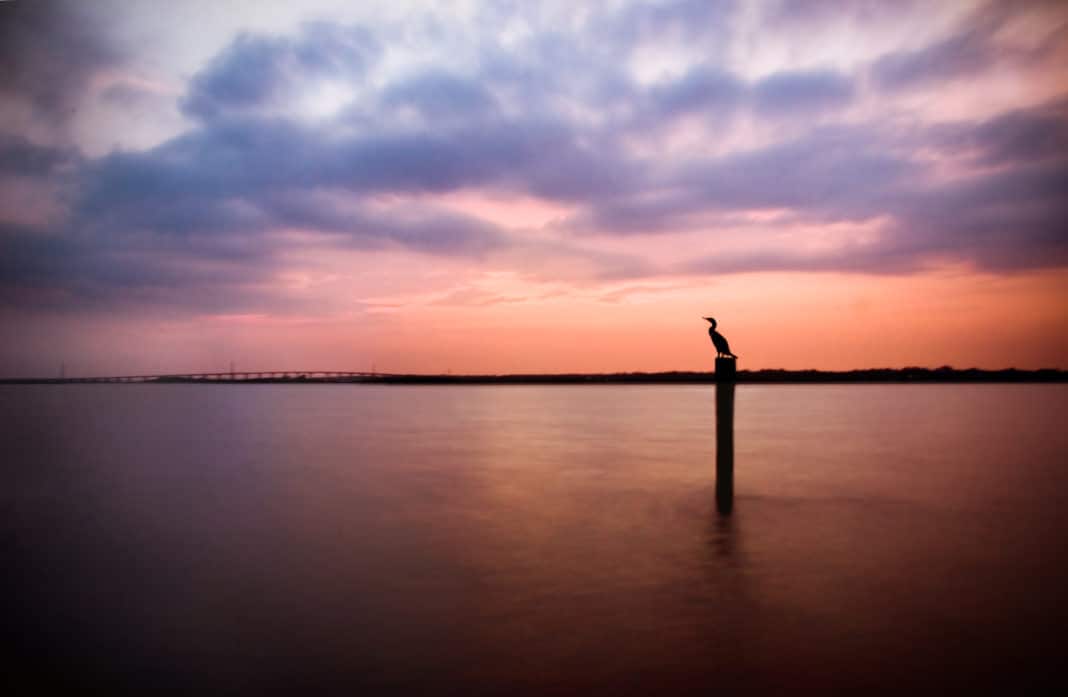 Have you seen a more lovely spot on the east coast? Tucked away on North Carolina's Outer Banks, you'll find these lovely stretches of sand. We love the simplicity of it all. You won't find high rise hotels or restaurants crowding the beaches. It's just you and the ones you love most getting to relax with expansive views of the ocean or Bogue Sound.
This "Crystal Coast" offers unparalleled natural beauty; there's a reason why we're listing visiting as one of the best things to do in North Carolina. Here, you'll find calm waters perfect for paddle boarding while the Atlantic offers opportunities for more fast-paced watersports. Access the Emerald Isle through the town of Bogue, located near historical Croatan game land. On the island itself, you'll find Emerald Isle Woods Park, forest trails, birding sites, a disc golf course, and scenic shoreline trails.
If you have some extra time on your hands, you will also find some family friendly options for things to do when you're not at the beach. The kids will love the mini golf courses, ice cream shops, and water park. While you relax one the sands of one of the best beaches in North Carolina, you'll begin to fall in love this state.Find more information about the whole Crystal Coast region of North Carolina beaches here.
5. Enjoy a Day of Adventure at Crowders Mountain State Park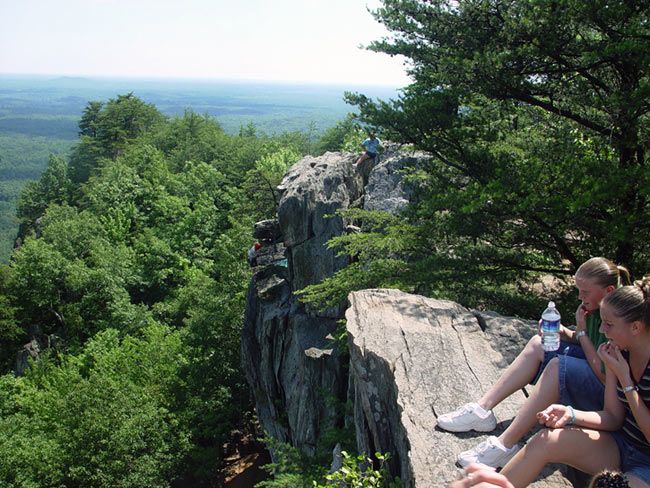 Outdoor enthusiasts, this is the place to be. Visiting Crowders Mountain State Park is one of the best things to do on North Carolina. While day hikes are free, if you want to stay overnight, you'll need to pay a small fee to access the campgrounds.
You can also go fishing over on the wooded lake located in the center of the park. Just make sure you brought that fishing permit. Rock climbing, bouldering, and kayaking are just a few of the other activities on the menu.
6. Visit Sarah P. Duke Gardens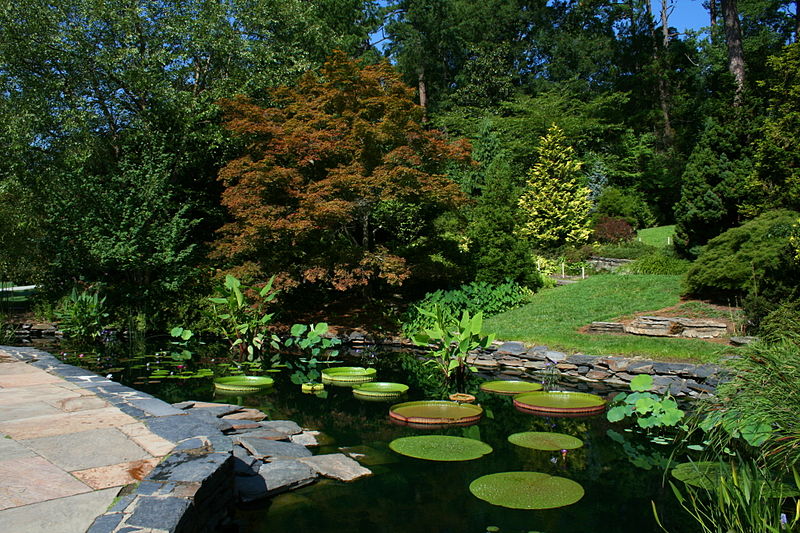 You'll find these lovely garden grounds located on the campus of Duke University in Durham, North Carolina. The gardens are made up of 55 acres of landscaped land. Five miles of pathways run the course and guided tours are offered both by foot and by trolley. The tours run from anywhere between 60 to 90 minutes. Groups of more than fifteen people are asked to register in advance with the garden for scheduling purposes.
The gardens are open 365 days a year from 8 AM to dusk and there is no admission charge for those wishing to enjoy a self-guided tour. We highly suggest visiting; it's one of the best things to do in North Carolina.
7. Spend a Day at the North Carolina Museum of Natural Sciences
Credit: North Carolina Museum of Natural Sciences
Did you know that this is the first ever museum to have been established in the state? It also holds the claim to fame as the largest natural science museum in the southeast. The museum is made up of four components. They are: the Nature Exploration Center (NEC), the Nature Research Center, the Prairie Ridge Ecostation, and the North Carolina Museum of Forestry.
Our personal favorites are the Exploration Center and the Research Center, coincidentally also the most popular with visitors. While general admission is free, donations are gladly accepted.
8. Have a Blast at Sliding Rock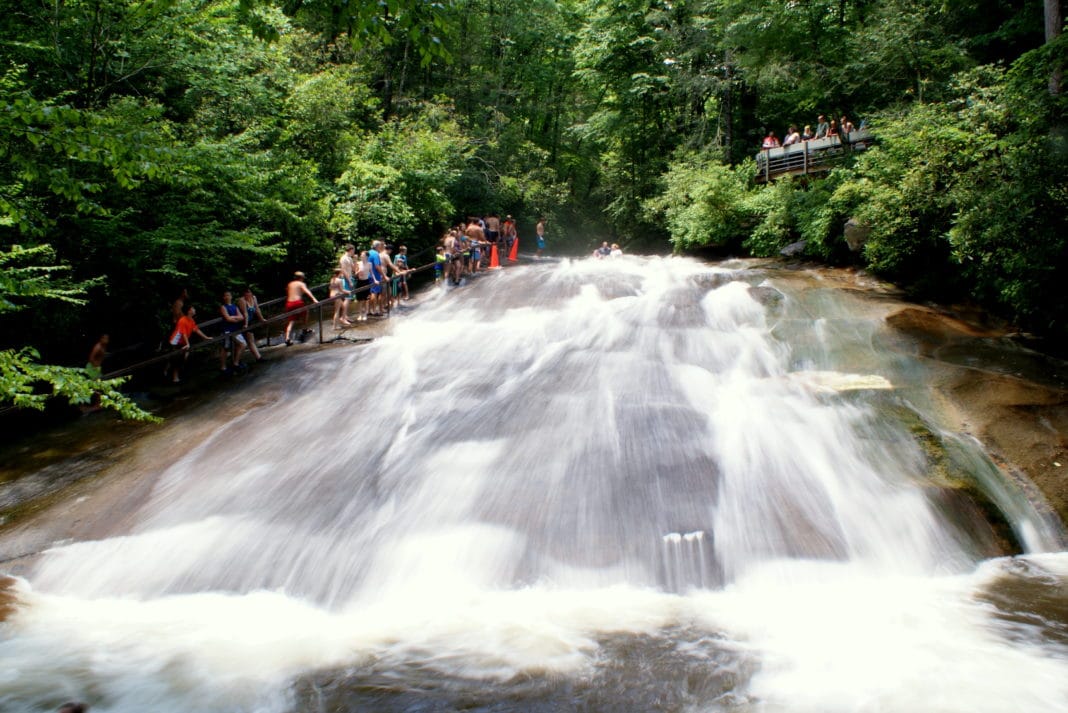 This has to be one of the best things to do in North Carolina hands down. You'll find Sliding Rock in the heart of the Pisgah National Forest. This 60 foot water slide is one of the favorite spots among locals to cool off and spend their summer days. Depending on the time of year, the the pool at the bottom of the slide ranges from 5 to 6 feet deep and the water, between 50 to 60 degrees Fahrenheit.
Paid parking is available and the admission fee is only $2. There are two observation decks and the slide is open from May until Labor Day. Lifeguards are on duty between the hours of 10 AM to 6 PM. Keep in mind that this attraction can get very crowded and sometimes even fill up. Plan ahead for your day so you have plenty of time to enjoy the attraction.
9. Go See the Battleship North Carolina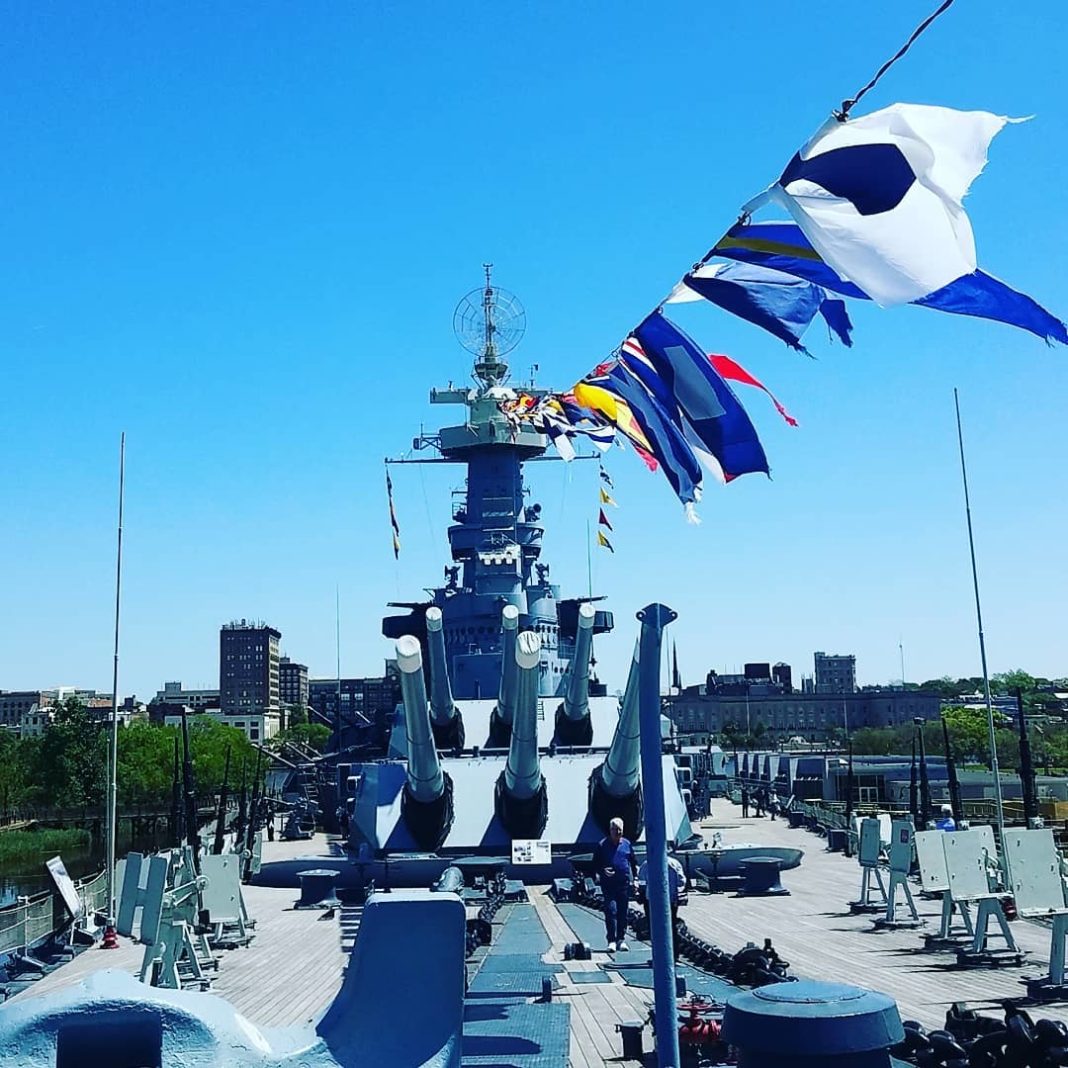 Credit: Battleship North Carolina / Facebook
You sunk my battleship! Just kidding – let's hope not. Just across the river from downtown Wilmington, you'll find the Battleship North Carolina dating back to World War II. With fifteen battle stars, this is one of the most decorated battleships from the war. Today, the ship has been transformed into a museum of sorts, holding the honor of a National Historic Landmark.
Many parts of the ship are open to visitors. You can tour the main deck, two gun turrets, and a number of interior compartments. Visitors must pay an admission fee; self-guided tours of the ship take around two hours.
10. Check out the Biltmore Estate and Biltmore Gardens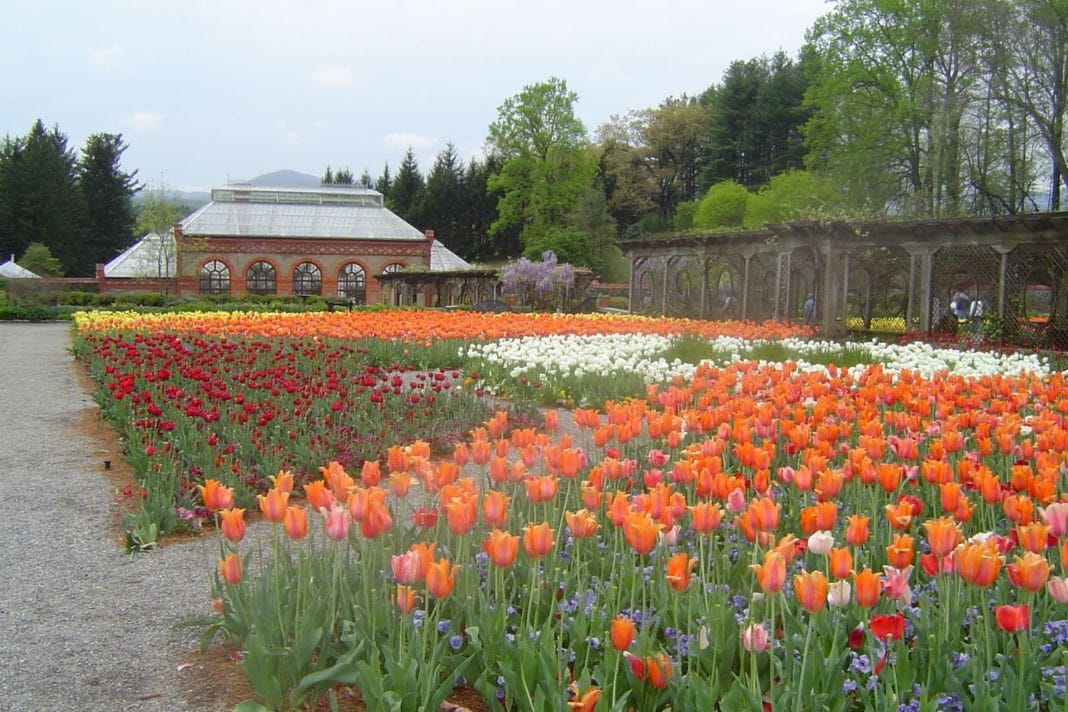 You'll find this 19th century mansion on sweeping grounds in Asheville. Visiting should be a must on your list of things of things to do in North Carolina. Biltmore House sits on 8,000 acres, and its 250 rooms are filled with priceless objects. Also on the property is a winery and Antler Hill Village, which includes shops and restaurants. Admission to the estate includes free wine tasting as well as access to all the points of interest throughout the property grounds.
Guests can enjoy self-guided tours of Biltmore House, as well as the well-maintained garden and grounds across the estate. Several guided specialty tours are available for an additional cost. The estate is open to the public 365 days a year. However, hours of opening vary according to the season.
11. Visit Cape Hatteras Lighthouse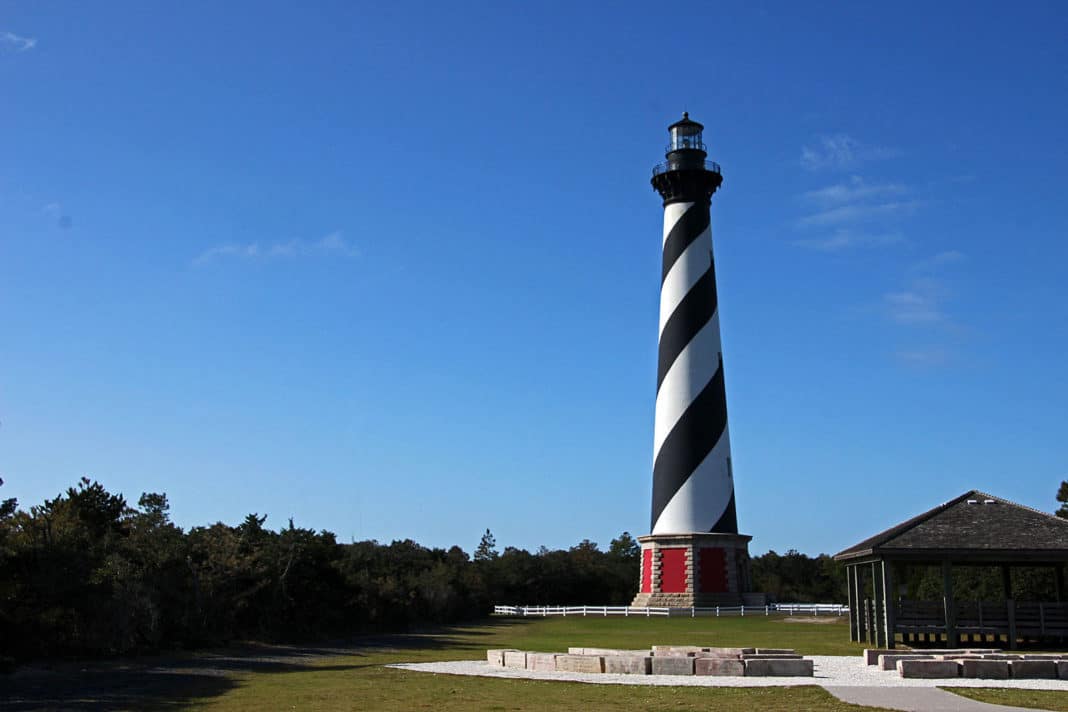 Credit: Flickr
You'll find this lovely lighthouse located at Cape Hatteras in 1870. Located on the island in the Outer Banks, it is just 1,500 feet away from the water when it was first built. The shoreline gradually eroded and by 1999, the lighthouse was only fifteen feet away from the shore. Although the city was forced to move it, the lighthouse exceeded expectations by remaining in excellent condition. Next to the lighthouse, you will find a Visitors Center and Museum which showcase a number of exhibits about the area's history. Even if you don't have a lot of time, swing by. Visiting is among the best things to do in North Carolina.
Plan Your Vacation and Check the Best Things to Do in North Carolina Off of Your List
We hope you enjoyed reading our article on the best things to do in North Carolina. As you can see, this beautiful and diverse state offers a myriad of activities suited to meet the tastes of every traveler. From historical sites to family fun and scenic locales, there are plenty of unique places waiting to be explored. What would you like to do when you visit the Old North State? Let us know in the comment section below.
Questions and Comments
Do you have any questions or comments for us? If so, we would love to hear them. Feel free to leave us a message below. We will be sure to get back with you soon.
Related Article: Free Things to Do in Charlotte, NC for Everyone