The south of France has maintained a reputation for glitz and glamour ever since the '50s. However, there is so much more to le Midi than just its jet-set resort towns.
Visit France. Idyllic bohemian islands offer private stretches of sand. Hilltop medieval towns host world-class restaurants. The south of France might retain the reputation for old Hollywood glamour but those who seek its authenticity will find so much more.
1. Saint Tropez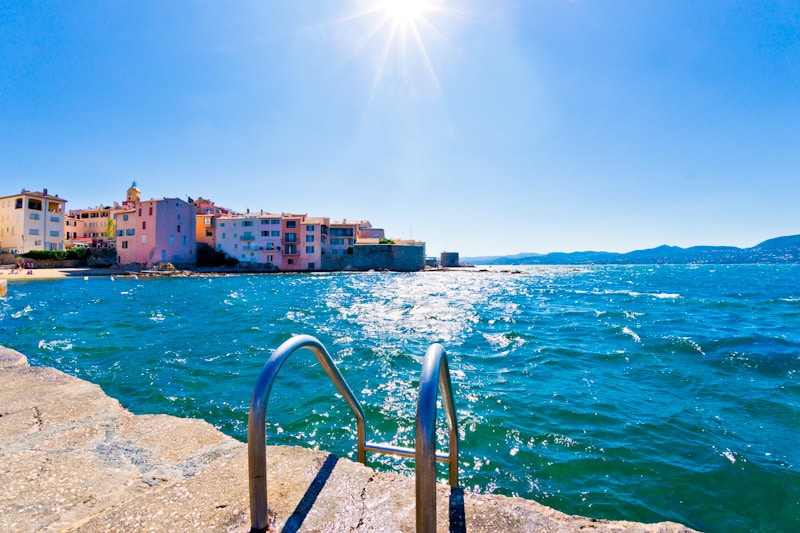 First things first. We're kicking off our journey in the south of France in none other than Saint Tropez. During these hot summer months, the ports swell with suntanned boaters. While we're all for soaking up our fair share of vitamin D, the cobbled streets of Old Town hols just as much appeal.
Start your day off right with a cappuccino and brioche at La Tarte Tropezienne. Order some snacks to go and stroll across the square to the Place de Lise. Here, you'll find a lovely open-air Provencal market, held every Tuesday and Saturday morning. We dare you not to load up on a basketful of fruit and fresh peonies. This is the best place to gather a boatload of picnic fixings.
After you've walked off your food coma, head over to the 15th century Portalet Tower. Most tourists don't know there is a stunning coastal hike you can access from here which otherwise can only be accessed by boat.
2. Bordeaux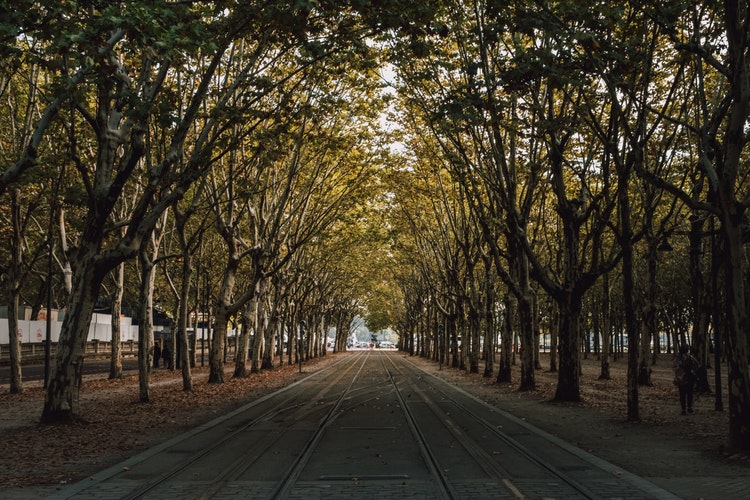 Pour yourself a glass of Bordeaux in the world's wine capital, Bordeaux, France. This city is teeming with lively beer and wine bars. You've probably seen Bordeaux written up on all of the travel blogs as one of the best places to visit in France.
Especially popular, is Rue Parlement Saint Pierre, a spot famous to both guests and locals alike looking to treat themselves to a delectable beverage. But before you get drowsy off the local wine, take a stroll along the banks of the Garonne River and dip your feet in the Miroir d'Eau at Place de la Bourse. This is a famous spot among locals for picnicking and catching up on a little Vitamin D. Afterward, work your way up to the Pey-Berland Tower, where you can overlook all of the city's colorful houses and gorgeous river canals.
3. Annecy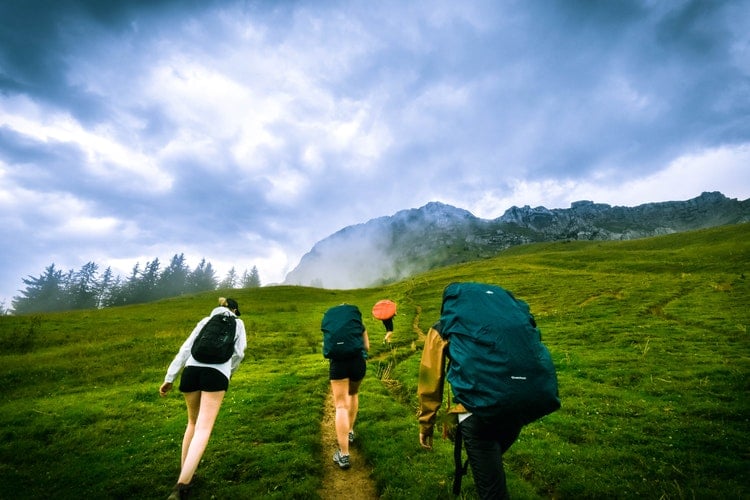 Treat yourself to a vacation in the pearl of the French Alps. While Annecy probably isn't the first city that comes to mind when you picture France, this place is a gem. Nestled away in the southeastern region,  this lovely town offers nothing short of picturesque views at every turn. Annecy sits at the edge of a crystal clear lake overlooking snow-capped mountains. It's seriously something out of a dream. You just might have to pinch yourself just to believe you're actually there.
We recommend riding a bike around; it's the best way to see everything in a short amount of time. When you're ready to cool down and take a dip, the refreshing lake offers relaxing waters. In these summer months, there are plenty of activities to keep you busy. Walk along the canals, shop at the market and eat your weight in mouth-watering pastries.
4. Nice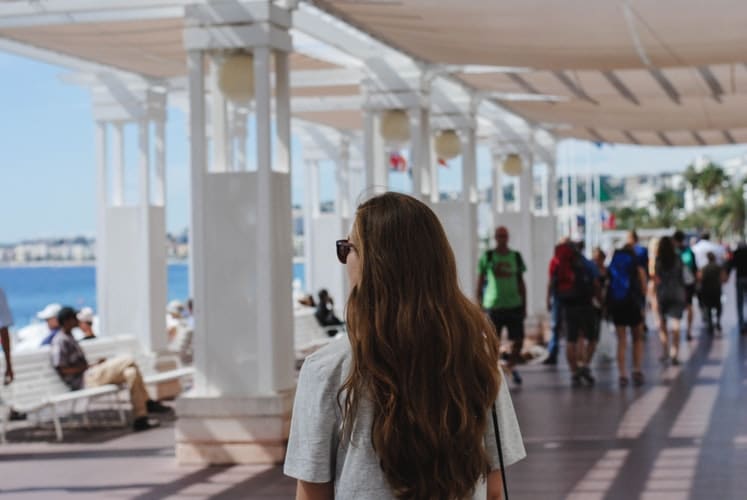 Have you seen anything more beautiful than the vibrant blue waters of Nice? While this city is no secret, that doesn't mean you can't seek out some private spots of luxury. Come and catch up on that much needed R&R. The ocean makes an elegant backdrop for this little slice paradise in the south of France.
For amazing views, take a stroll along the Riviera or get an eagle eye view of the city from atop Castle Hill. Make sure you don't miss the pedestrians-only Place Rossetti, with a grand fountain, colorful buildings, and the beautiful cathedral giving off a provincial feel.
When you're done exploring, pull up and chair and soak up the sun at one of many pebble beaches. While you're here, go see the charm of St. Jean Cap Ferrat for yourself. Here, you can spend a day swimming in the refreshing waters as well as visiting historical monuments.
5. Cannes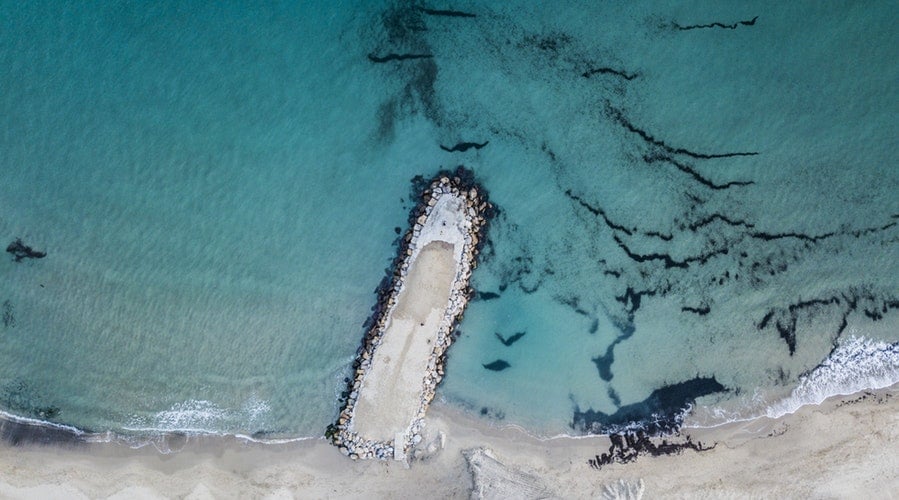 Cannes, a resort town on the French Riviera, is famed for its international film festival. Its Boulevard de la Croisette, curving along the coast, is lined with sandy beaches, upmarket boutiques, and palatial hotels. It's also home to the Palais des Festivals et des Congrès, a modern building complete with red carpet and Allée des Étoiles – Cannes' walk of fame.
To get a historic feel for Cannes, take a stroll through the streets lining the hill of Le Suquet in Old Town. From there, you'll take a charming ferry over to the Lerins Islands. Off the grid of the average tourist's radar, these islands offer virtually untouched sandy shores. Wind down with a glass of wine made by Cistercian monks, the island's only residents.
It's been quite the day trip. If you have time to squeeze in Île Sainte-Marguerite. As the largest and closest island to the mainland, it is well worth the excursion. Here, you'll find historical sites like the cell of the Man In the Iron Mask and chic seaside eateries like La Guérite.
6. Provence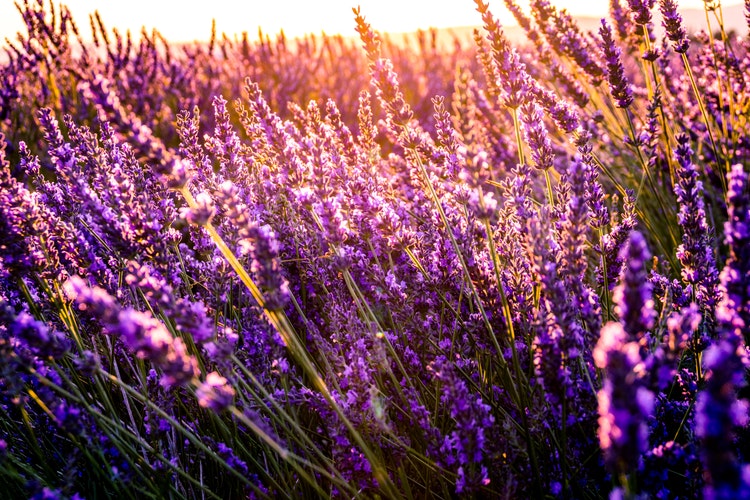 So this is where you find all those lovely lavender fields you see on Instagram! While they certainly are picture perfect, we bet anything you'll love them even more in person. In a nutshell, Provence is a sweeping term for the southeastern part of France. Obviously, the best way to see the region is by car.
Opt for an old convertible and wind your way through the Mediterranean coastline. Rolling hills spread out lush green blankets for miles and wildflowers peak out among tall blades of grass. Start off your journey in the storybook-like medieval town of Les Baux-de-Provence. If you have a little bit of time to spend, we highly recommend making Domaine de Manville your home place. Not only is Domaine de Manville beautiful (obviously) but the stylish hotel and 100-acre grounds are an easy trip away like Aix-en-Provence and the walled city of Avignon.
7. Monaco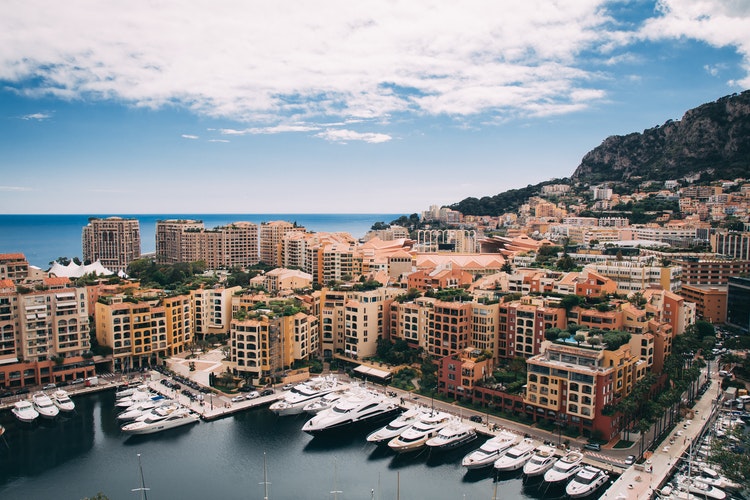 While Monaco is technically a city-state, its prime location near the south of France (aka the French Riviera) makes it a prime candidate for our list. Like Saint Tropez and Cannes, it too is a fabled playground of the rich and famous. If celebrity spotting isn't on your to-do list, don't worry. There is still plenty of adventure to be had in this gorgeous locale.
If you're short on time or if you just want to spend it all in one spot, this is the place to be. Just a ten-minute drive from the Italian border, this petite principality is only three times the size of the National Mall in Washington D.C. Don't let its size fool you though. There are plenty of things to do in Monaco. Be as adventurous or zen as you'd like. We highly recommend stopping by the seaside bar Eden Plage Mala and treating yourself to a day of relaxation at Thermes Marins Monte-Carlo. Did we mention that their soothing jacuzzis overlook the Prince's Palace?
8. Porquerolles Island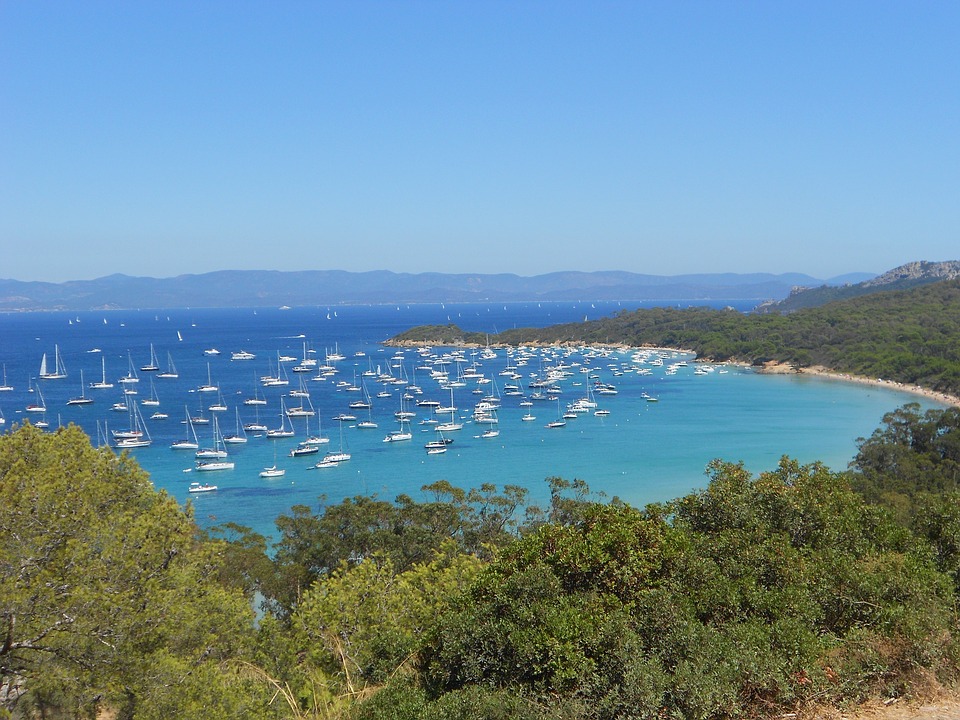 Take a 15-minute ferry from the town of Hyeres and you'll find an archipelago of islands with sand as white as the Caribbean. This little island in the south of France has it all. We're just amazed that it hasn't become one of those destinations plastered on social media just yet. If you want our advice, go there before it is.
Some of Provence's most iconic wineries are right here. Visit Porquerolles on the largest island. In a small village along the port, you'll find some of the world's most amazing restaurants. We've fallen in love with little locally-owned restaurants like Pelagos. Order the catch of the day and a chilled glass of rosé from Domaine Perzinski, one of island's three wineries.
When you're done with your meal, rent a bike and choose to explore one (or more) of some thirty-seven marked trails. We recommend packing a picnic in a basket for dinner and taking it with you. Grab some fresh produce, cheese, and wine from any of the main square's market stalls. For a set of wheels, Le Cycle Porquerolles has just what you need. A full-day bike rental will only set you back about 15 Euros per person.
Should you find yourself with a little extra time, Plage Notre Dame is more than worth exploring. Want to know the best part? It's only about a fifteen-minute bike ride away up the north coast. After a full day of munching, biking, and beach hopping, soak up the views of the sea at L'Orangerie.
Book Your Trip and Visit the Best Places to See in the South of France
We hope you enjoyed reading through our list of the best places in the south of France. Perhaps you have some favorite places you'd like to share with us.
Questions and Comments
If you have any questions or comments, feel free to leave us a message below. We will be sure to get back with you soon.
Read Article: Best Places to Visit in France: Scenic Beaches to Alpine Towns