Grab your keys and load up the car. It's time to pack the best travel necessities for your next road trip!
So, you're ready to get back out on the open road. There are few things more exciting than having nowhere to drive but onward. But everyone knows that the least fun part of a road trip is packing. What the heck are you supposed to pack when you may not know what to expect every day? Luckily for you, your friends here at Trekbible are road trip experts. We've compiled a list of the most crucial travel necessities every adventurer should have for their road trip.
We've used this packing list for countless trips. From coasting along the Alaskan highway to cruising down the West Coast. These road trip travel necessities will help you minimize stops, save money, and stay entertained along the way.
Keep Your Car On The Road: Vehicle Essentials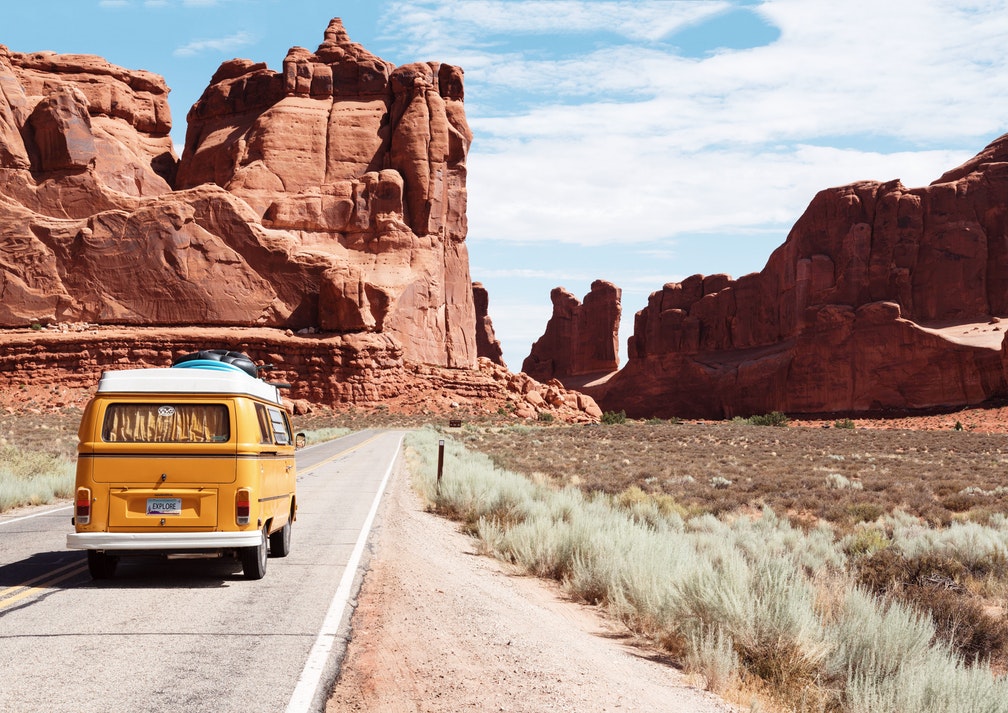 So many things can happen to your car during your trip. And unforeseen flat tires, dead batteries, or a speeding ticket can make or break your trip if you aren't prepared. Keep these vehicle and travel essentials on hand to stay safe on the road!
1. License and Vehicle Registration
You might think these two travel necessities are no brainers. But you would be surprised by how many people hit the road without them! Always have you license and registration on hand. Fingers crossed you never get pulled over… But in case you do, you don't want to make matters worse by not having one (or both) of these travel essentials.
Keep your registration safe by storing it in an air-tight bag. Something as simple as a Ziploc will do. Because you never know what type of weather conditions you will run into, it's best to stay safe with important documents than be sorry later!
2. You Car's Manual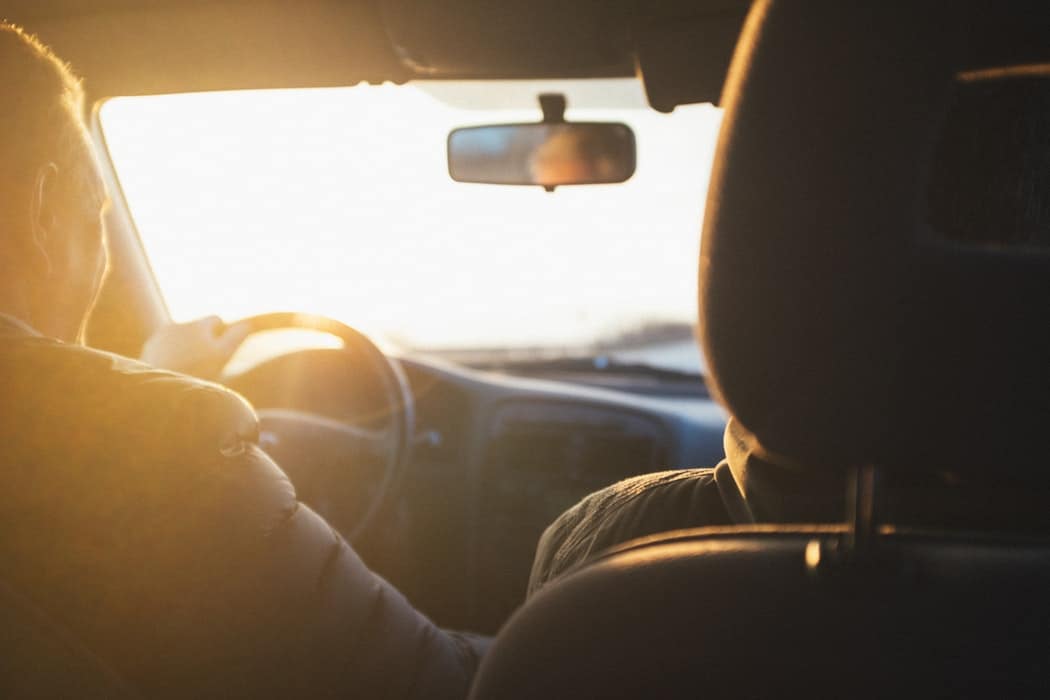 By a show of hands, how many readers know exactly how their car runs? Yeah, that's what we thought. Don't be ashamed – it turns out most Americans don't know diddly squat about their cars. That's why it's always a great idea to keep your car manual on hand during your road trip.
But don't just turn to your manual in cases of emergency. We advise studying up on it a bit before you hit the road? Do you have a mechanic friend? Or maybe just a friend who knows a lot about cars? If so, ask them to help you get to know yours. Trust me, you will be happy you did this later!
3. Spare Tire
If you're planning to drive from coast to coast, chances are you'll have at least one flat tire. But don't worry; if you have a spare and learn how to change it before you go, you'll be just fine. And you'll be part of just 40% of Americans who know how to change a flat tire!
This is one of the most common problems travelers face on the road. But if you have a spare tire on hand with your travel essentials, you will have no problem with this bump in the road.
4. Jumper Cables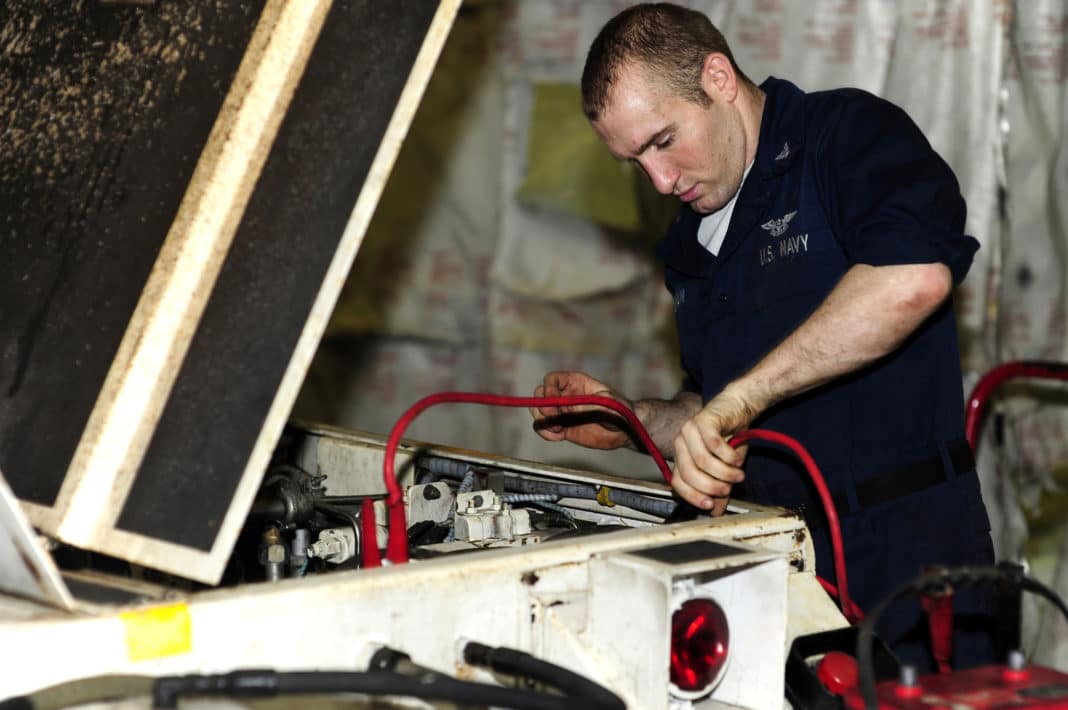 100504-N-6604E-004NORTH ARABIAN SEA (May 4, 2010) Aviation Support Equipment Technician Airman James Hillman attaches jumper cables to the battery of an aircraft tow tractor aboard the Nimitz-class aircraft carrier USS Dwight D. Eisenhower (CVN 69). The Eisenhower Carrier Strike Group is deployed as a part of an on-going rotation of forward-deployed forces to support maritime security operations in the U.S. 5th Fleet area of responsibility. (U.S. Navy photo by Mass Communication Specialist 3rd Class Bradley Evans/Released)
Chances are every single one of you has had a dead battery before. Having your battery die is no fun, whether you're on a road trip or not. But luckily, this is a super easy problem to solve. That is, of course, if you have jumper cables on hand.
Jumper cables are hands down one of the most important travel necessities to pack. In general, they're a useful tool to have in your car. Who knows, maybe you'll run into a fellow traveler who could use your assistance along the way.
5. Spare Fuel Cans
Hopefully you never run out of gas during your trip. But if you do, you'll be grateful you packed some extra fuel cans. These travel necessities have helped out thousands of road trippers in the past. They're inexpensive and smart to have on hand.
A word to the wise: avoid driving with a fuel can full of gas. This is dangerous and should be avoided.
6. Roadside Emergency Kit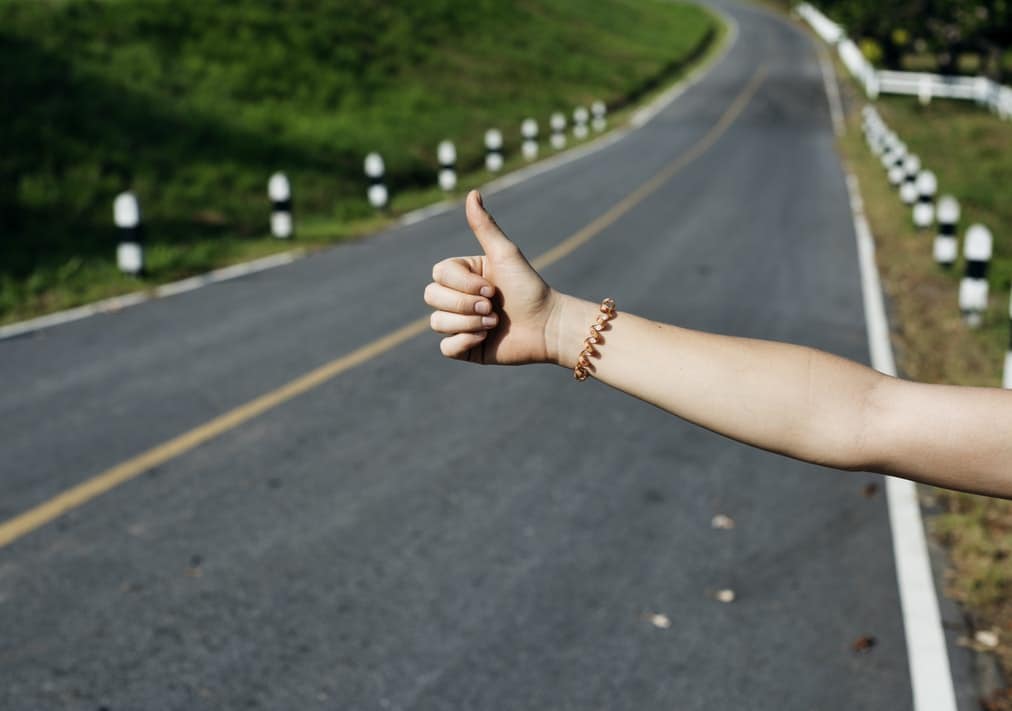 This is one of the most crucial travel necessities to bring along. A roadside emergency kit is like a grab-bag of vehicle essentials. It has everything you will need on your trip, including light sticks, reflective vests, emergency rain ponchos, whistles, tire pressure gauge, and more.
This is another one of your travel necessities you should read up on before hitting the road. Because what is the point of having a roadside emergency kit if you don't know how to utilize any of the tools inside of it?
7. Car Fluids
Travel necessities like oil and antifreeze are a must. You may also want to throw in some coolant, transmission fluid, and brake fluid on hand.
This may seem like a lot of travel necessities already. But because you never know what kind of conditions you'll face on the road, it's best to be safe than sorry when it comes to care maintenance and safety.
8. Map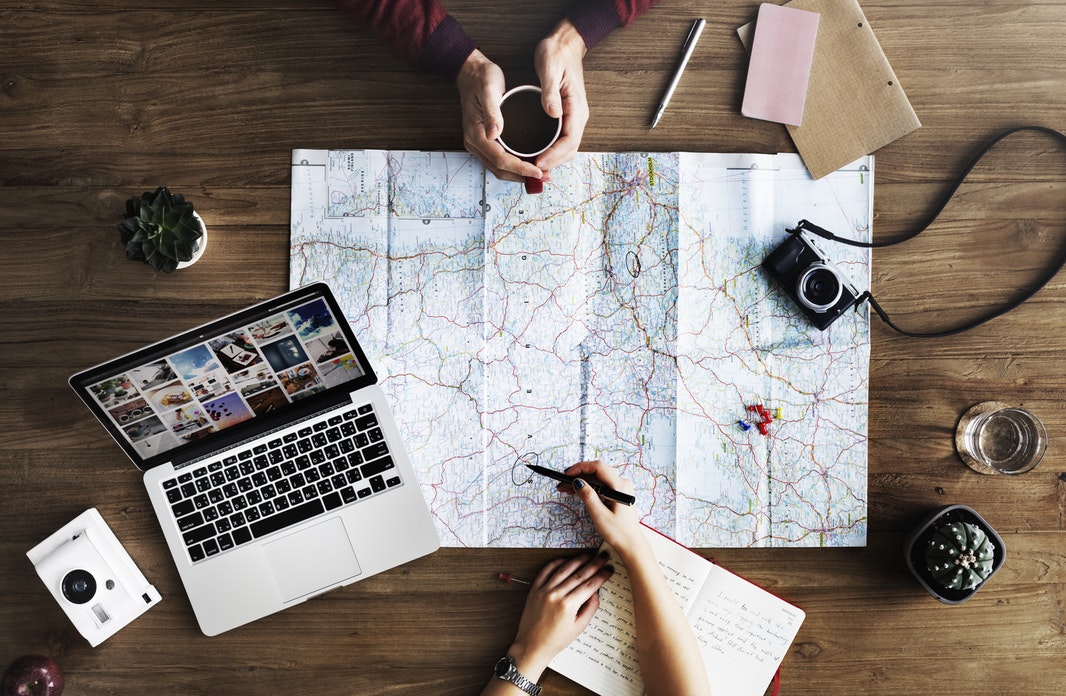 Because you can't always rely on your smartphone to guide you.
Stay Entertained: Electronics and Other Essentials
Let's face it, it's 2018. There's no way you can survive hours in the car without electronics to keep you entertained. This next section of our travel necessities packing list includes everything you need to stay plugged in on your trip.
1. iPhone Charger/USB Cord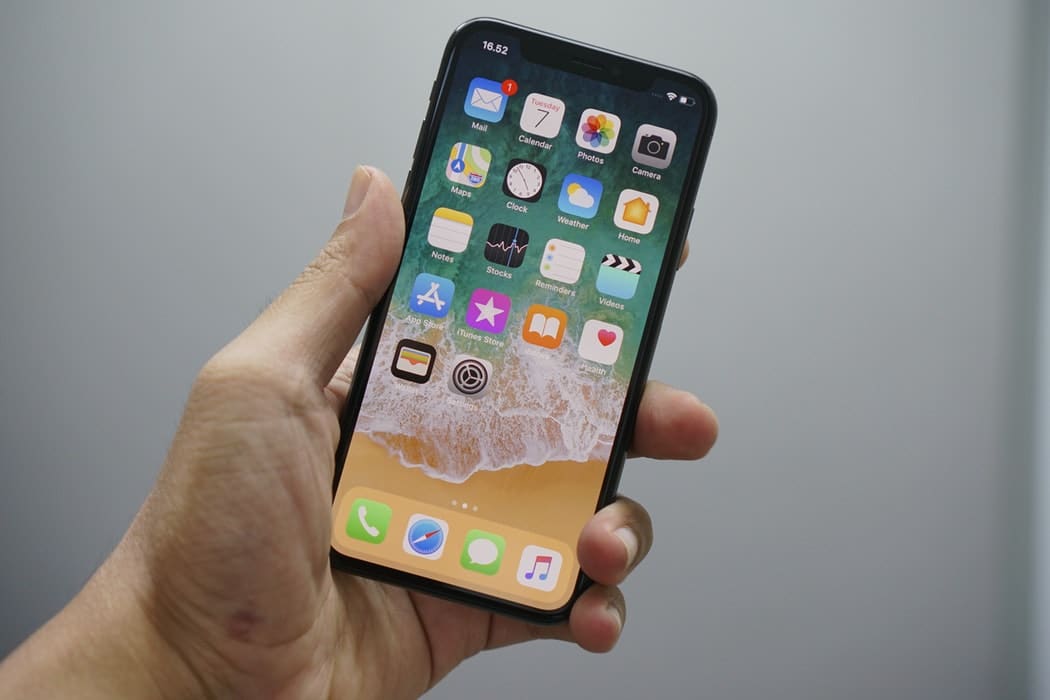 Again… It's 2018. If you can afford to take a trip on the road, chances are you own an iPhone or a smartphone of some kind. And needless to say, this is a must for a road trip. Actually, it's a must for any kind of trip! And if you start your journey without a USB cord, you're more than likely going to pick one up at a gas station later.
Pack a USB cord in advance so you don't have to buy one on the road. This will help you save money. Also, it's the most important of all travel necessities in order to blast your…
2. Killer Road Trip Playlist!
This isn't a tangible road trip essential. But it is one of the most important travel necessities nonetheless! One of the best parts about road trips is blasting music and singing along to all of your favorite songs.
Are you more of an Oldies fan during trips? Or do you opt for the latest hits? No matter what kind of music you listen to, prepping a killer playlist is a must before any road trip!
3. Bluetooth/Wireless Hands Free Kit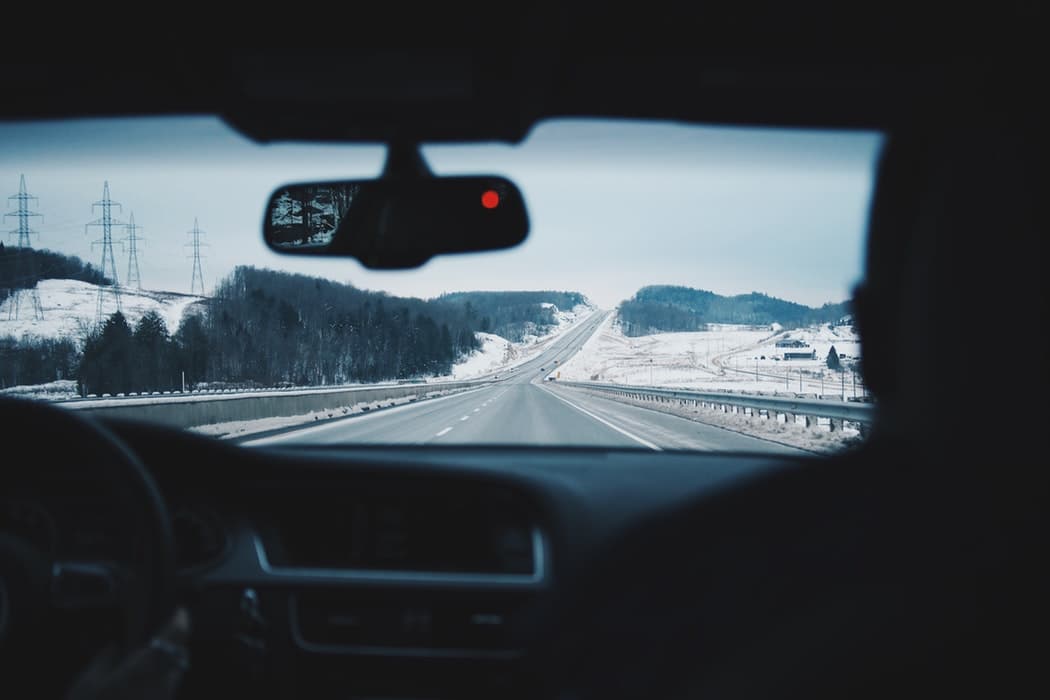 If you're car doesn't already have bluetooth installed in it, then this is a travel necessity you must get. It is illegal in 16 states to talk on the phone while driving. And plus, it's incredibly unsafe to not have your hands on the wheel.
This is one of the more expensive travel necessities. But trust us when we say it's something every adventurer should have. No road trip is worth it if you aren't staying safe along the way!
4. Camera
You may prefer to just stick to using your phone. But we think it's more fun to have a camera on hand to capture the best moments of your journey. However, which camera you decide to bring is up to you! You may opt for a Polaroid camera to savor only the sweetest moments. A GoPro is a fun option if you want to capture shots in motion.
But there are so many other options to choose from. We advise you do some research to figure out which camera you'll tack on to your list of travel necessities.
5. A Good Book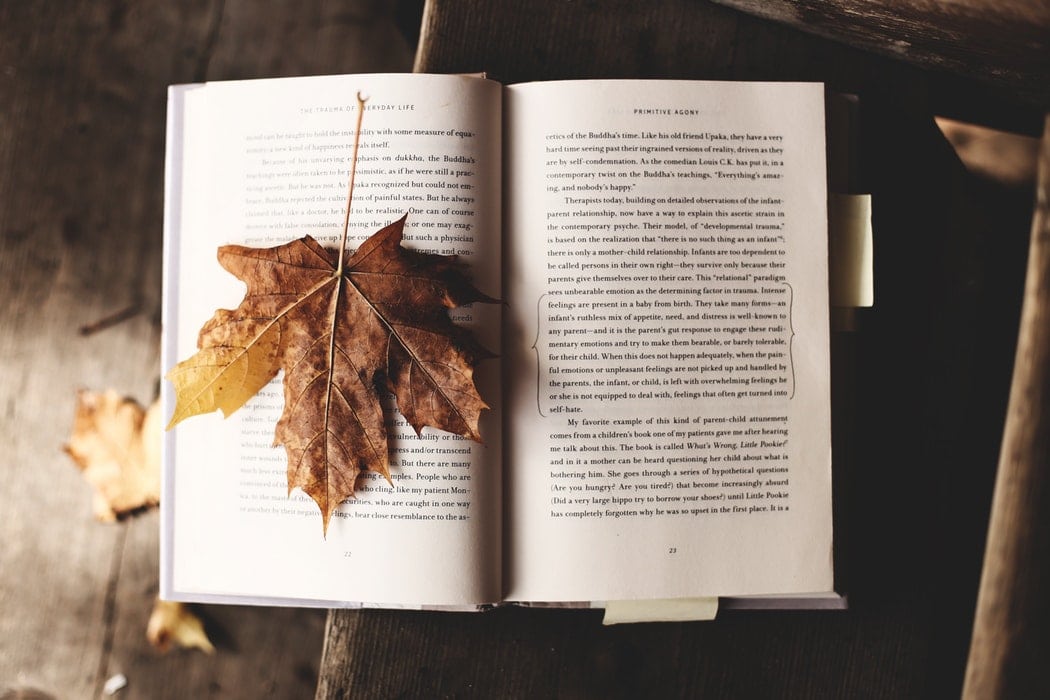 Personally, we can't go anywhere without packing a book or two. It's great to have a book on hand during a road trip when you just need a little break from your travel partners. Maybe you're road tripping to a beach, or a secluded cabin somewhere in the woods. Doesn't it sound nice to have a book to read while you're there?
If you aren't too susceptible to car sickness, a good book is also nice to have during long drives.
6. Headphones
Trust us – you will be very bummed if you hit the road without a pair of headphones! They're great to have when you want to zone out in the car. Or maybe you're a runner and need to stretch your legs to break up a long drive. Either way, headphones are one of our top travel necessities.
Also, if you pack a pair (or two) of headphones before you leave, you can avoid having to purchase a pair on the road. This will save you money and make you happier in the long run.
Kitchen Essentials: Save Money On The Road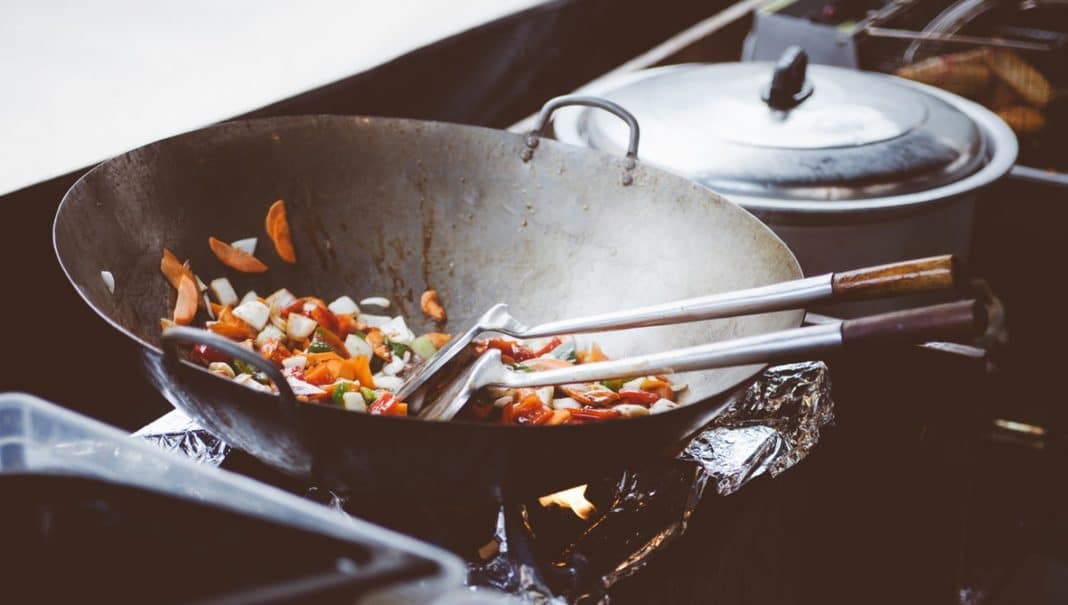 You will quickly find that one of the most expensive parts of a road trip is buying food. And gas, of course. But if you do some planning in advance, you can save tons of money during your trip. Here are some travel necessities that can help you do just that.
1. French Press and Travel Thermos
You're bound to have at least one or two early morning drives during your trip. And let's be real – it's pretty tough to get going on the highway without a cup of joe. So you will definitely want to pack a french press – or another portable coffee maker – in your travel necessities bag. Bringing along a french press and your own coffee will help you save hundreds of dollars on your trip, depending on how many people you're traveling with and how long you're gone.
And with your french press you're going to want a travel thermos or mug. Not only will you be saving money, you'll also be helping out the environment. So this is a win-win situation. But in order to use your french press, though, you'll want to pack…
2. Portable Water Heater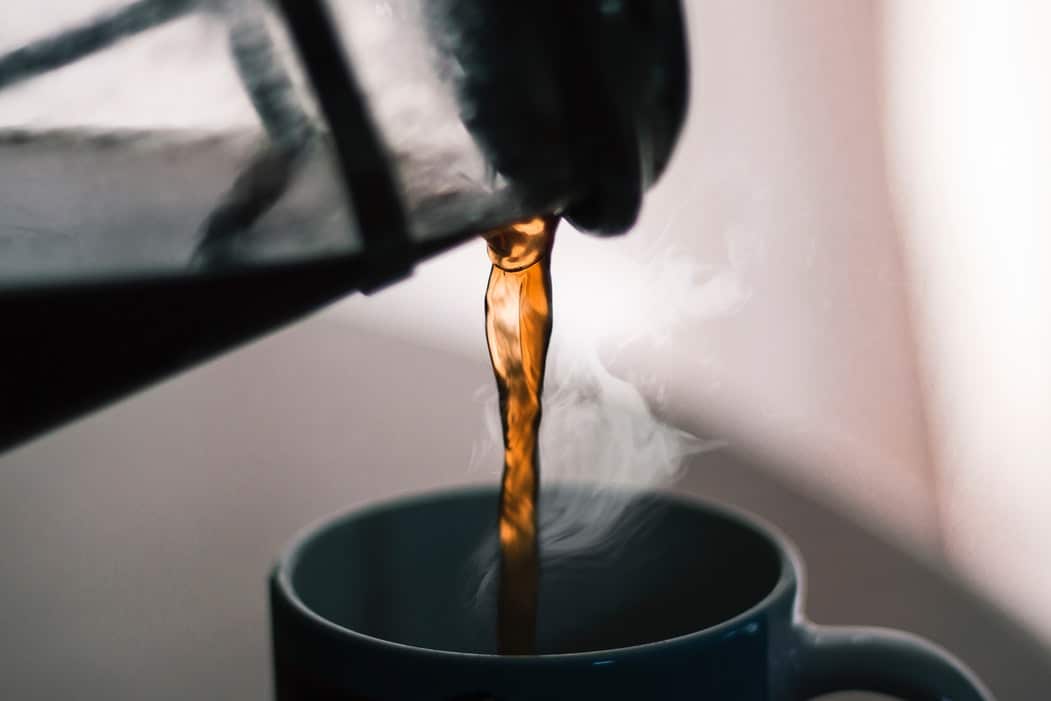 How else will you make your coffee? There are a bunch of affordable battery operated water heaters out there. And you'll find that this will be a useful tool for more than just coffee. You can use this to make tea, make packaged noodles, and other culinary needs on the road!
A portable water heater is one of the best travel necessities to bring along. Especially if you're a caffeine fiend like so many of us at Trekbible!
3. Can Opener
Honestly, this may be the most crucial of all your kitchen travel necessities. Canned foods are so easy to pick up on the road. They're cheap and can be a pretty healthy alternative to gas station snacks. Also, you'll find that a lot of the lodging options you stay at probably won't have one.
Even if you typically eat fresh over canned food, bring a can opener. Because you know if you don't you're going to wish you had.
4. Chef's Knife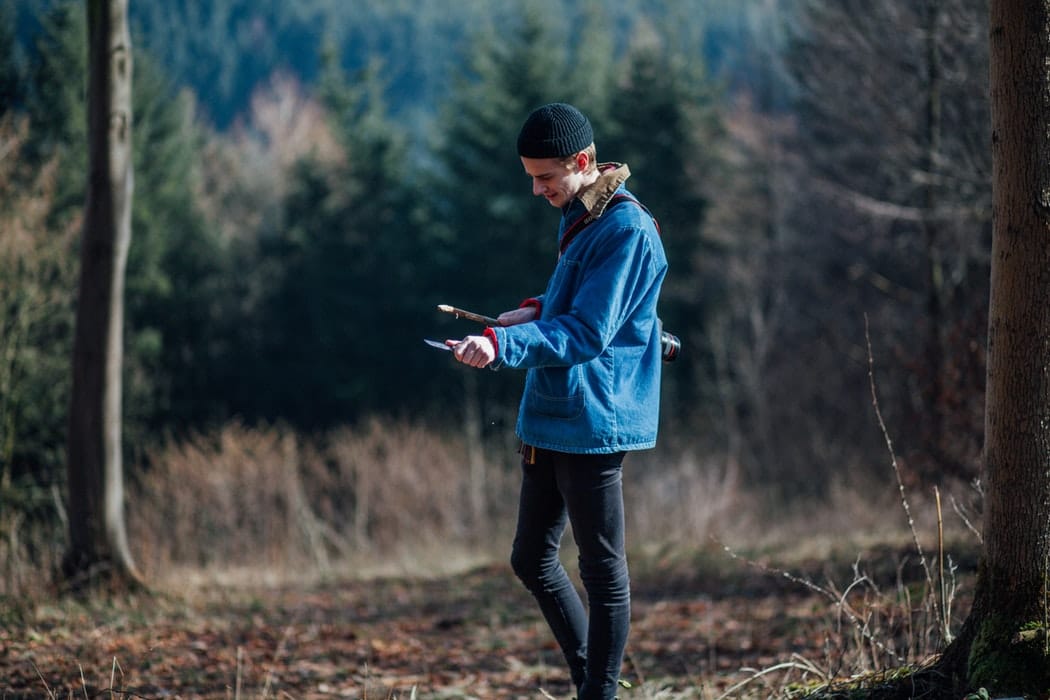 This is one of the top kitchen travel necessities to pack. A chef's knife will be useful in more way than one. You can use it to cut up your fruits, veggies, and other meals that you make along the way. This will be one of the most-used kitchen travel necessities you bring along, so make sure to pack a good one that won't go dull halfway through your journey.
5. Corkscrew
There's not much explanation needed for this one. But if you're a wino, a corkscrew isn't a bad tool to have. And having one will help you save money on your journey. If you feel like having a nightcap, opt for splitting a bottle of wine with your travel pals and having a glass at your campsite.
6. Travel Snacks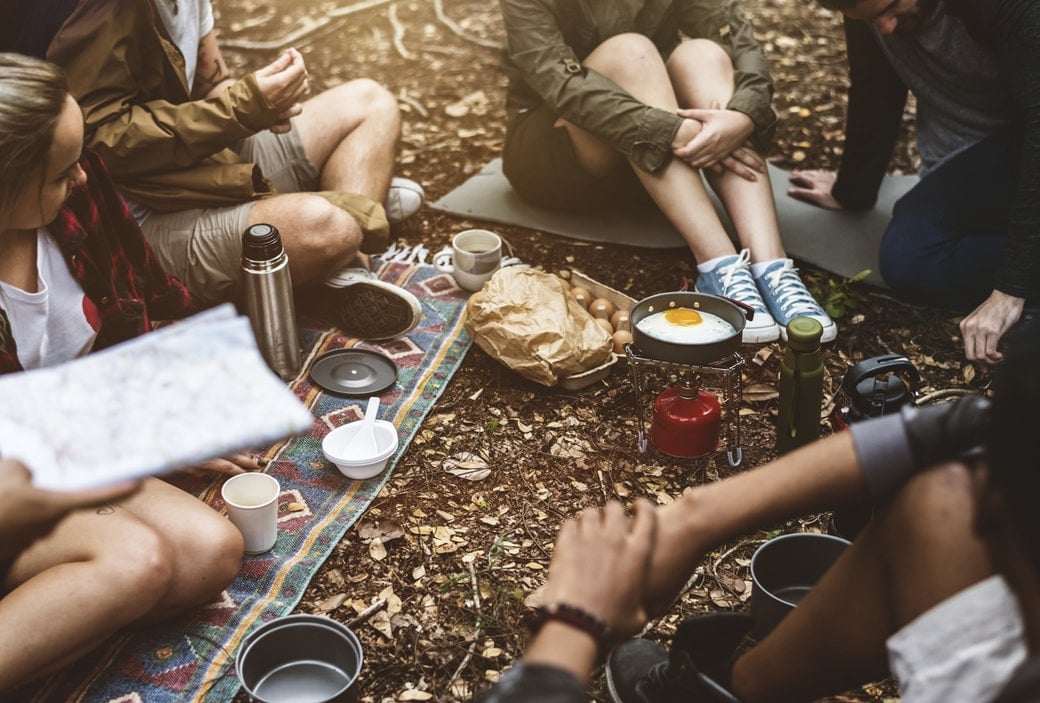 How can you have a road trip without packing some awesome road trip snacks?! We won't tell you want to pack here. This one is dealer's choice. However, we do have plenty of healthy road trip snacks to recommend if you want to keep up with a healthy diet on your journey.
7. Car Cooler
A car cooler should be at the top of your list of travel necessities! They're great to have for keeping food (like your healthy snacks of yogurt, fruits, and vegetables!) fresh while you're traveling. And if you plan on camping, a cooler will help keep drinks nice and cold.
We definitely suggest getting a cooler on the smaller side. A big cooler will take up a lot of space, and no one likes a cramped car while they're traveling.
8. Non-Stick Travel Skillet
We wanted to save the best of the kitchen travel necessities for last. A portable non-stick travel skillet is going to become your best friend. You can use this in the morning to fry up some eggs, during lunch to make a grilled cheese, and at night to make some burgers. Seriously, this tool is going to be a lifesaver on the road. And it's going to help you save so much money, because you won't have to buy food out as much.
Or, you can opt for a travel kitchen set. There are lots of different types of portable kitchen gear to investigate. So we suggest doing some research before your journey to figure out which kitchen travel necessities will be most beneficial to you.
Winter Gear: Travel Necessities In Cold Destinations
This part of our travel necessities guide may or may not be applicable to your upcoming journey. But if you're road trip is going to include stops at cold, wintery locations, we suggest packing some of these travel necessities in your car.
1. Ice Scraper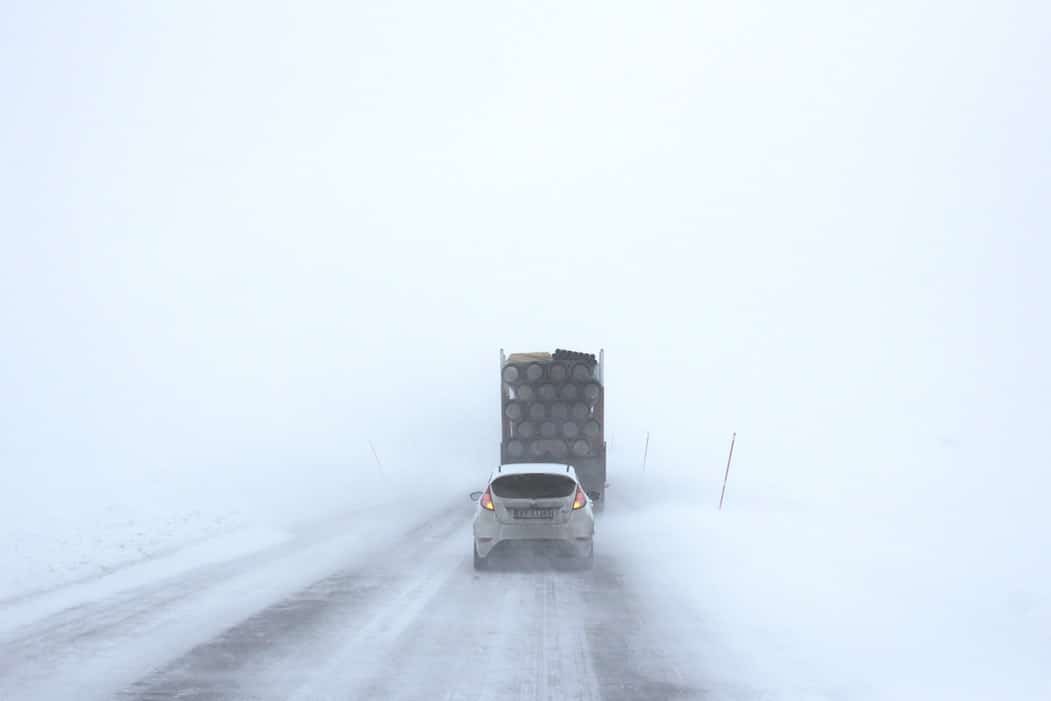 Honestly, this is a smart tool to keep in your car even when you're not on a road trip. If you're traveling to cold places with a lot of snow, you're going to need a good ice scraper to start your day.
2. Snow Shovel
There are few things worse than getting your car stuck in the snow. And if you're alone on the road when this happens, it's easy to feel helpless. So be sure to pack a snow shovel if you're traveling to wintery destinations. Seriously – of all the winter travel necessities we suggest you bring, this is one of the most important ones!
Plus, you might run into other travelers who could use a helping hand – or snow shovel. Packing this travel tool could help others get unstuck and continue on with their road trip, too.
3. Umbrella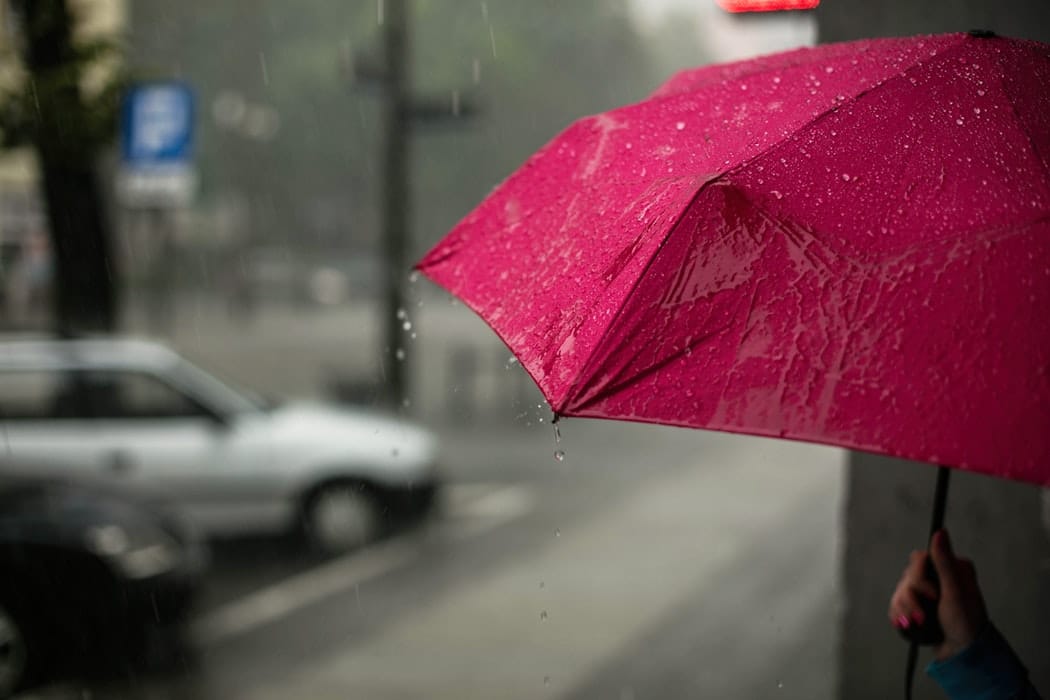 Truth be told, having an umbrella in the car – regardless of destination – can only be a good thing! And especially one that collapses inside out specifically to keep your car dry after use. This is one of those travel necessities that is perfect for both a summer and a winter road trip.
Toiletries: Travel Necessities You'll Be Happy You Packed
Knowing which toiletries to bring on your trip may be one of the hardest parts of packing. So make your life a little bit easier and consult this list before zipping up your suitcase. Luckily most of these travel necessities can be picked up along the way. So if you forget to pack one or two of these, don't stress. That's a problem that can easily be solved.
1. Shampoo and Conditioner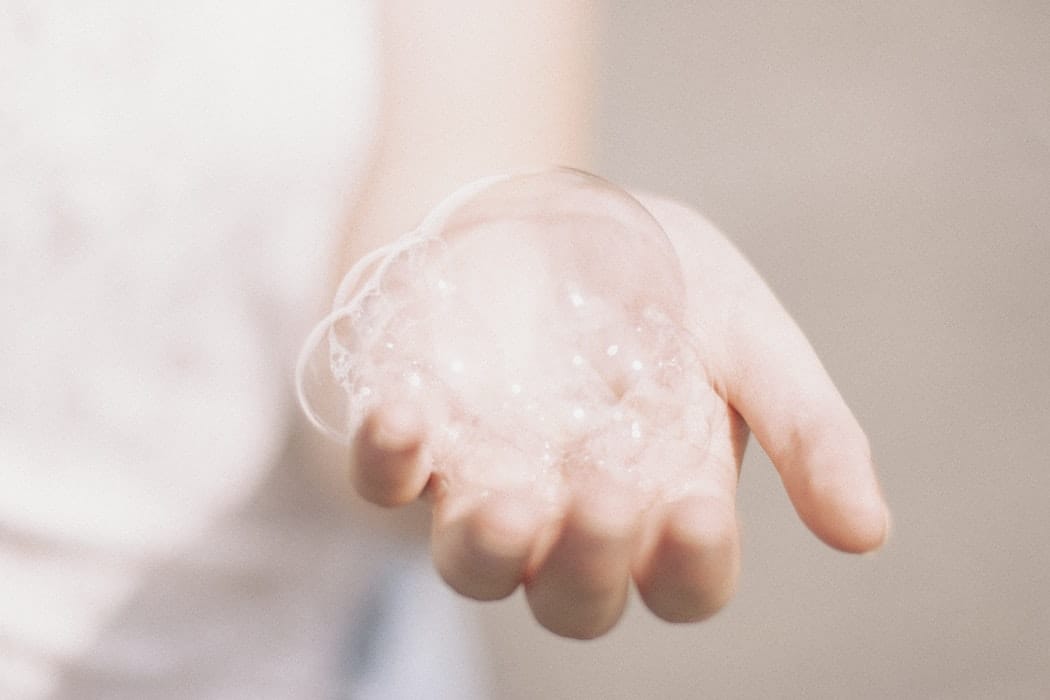 We're pretty sure these travel necessities go without saying. So make sure you pack shampoo and conditioner for your journey. If you're going on a long trip, you might want to buy big bottles of each. Because chances are those travel sized containers won't last you too long. Also, you could buy reusable travel sized shampoo and conditioner bottles and refill them from the bigger bottles you bring. This is both environmentally and economically friendly!
If too many liquids make you worry, look into a solid shampoo bar. Dry shampoo might also be a good addition that can help you cut back on the amount of liquid shampoo you bring.
2. Body Wash
For this, we recommend going with a bar of soap. This will help you cut back on the amounts of liquid you pack. But if you're worried about space, considered cutting a normal sized soap bar in half. This will help limit space used in your bag. And it will save you money on your trip so you don't have to keep buying travel sized soap bars when you run out!
Alternatively, you could purchase an all-in-one type product like Dr. Bronner's. This product can be used as shampoo, body wash, face wash, detergent – you name it. A product like Dr. Bronner's soap will not only save you space, but it can save you money.
3. Toothbrush, Toothpaste, and Floss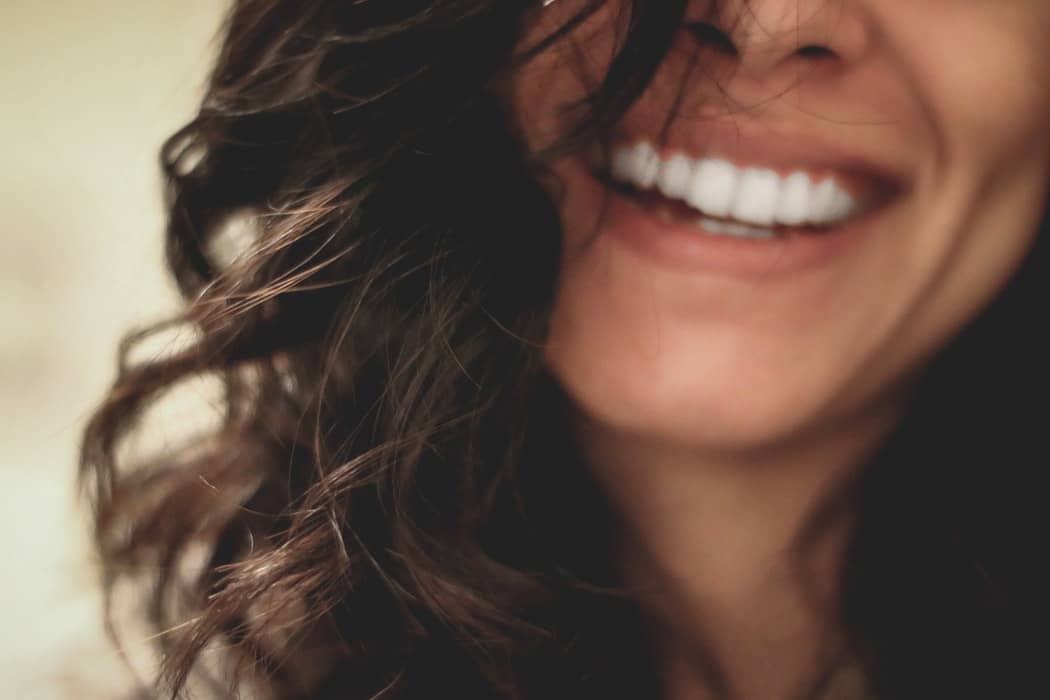 …Need we say more? If you want to save space, pick up a travel sized toothbrush, or one that folds in half. And for the toothpaste, we suggest just bringing along a regular sized tube if you're going to be on the road for a while. Or, if you feel like trying something different, try a toothpaste sachet or toothpaste tablets.
And of course, floss is a must-pack. Not only is floss vital to your oral health and hygiene, it can also function as string in emergency situations when you need to sew up a hole!
4. Deodorant
If you want to cut back on liquids in your bag, we suggest getting solid deodorant sticks. However, if you plan on being on the road for months at a time, crystal deodorant is long lasting. This will help you save money and not have to buy deodorant later on in your journey.
5. Razor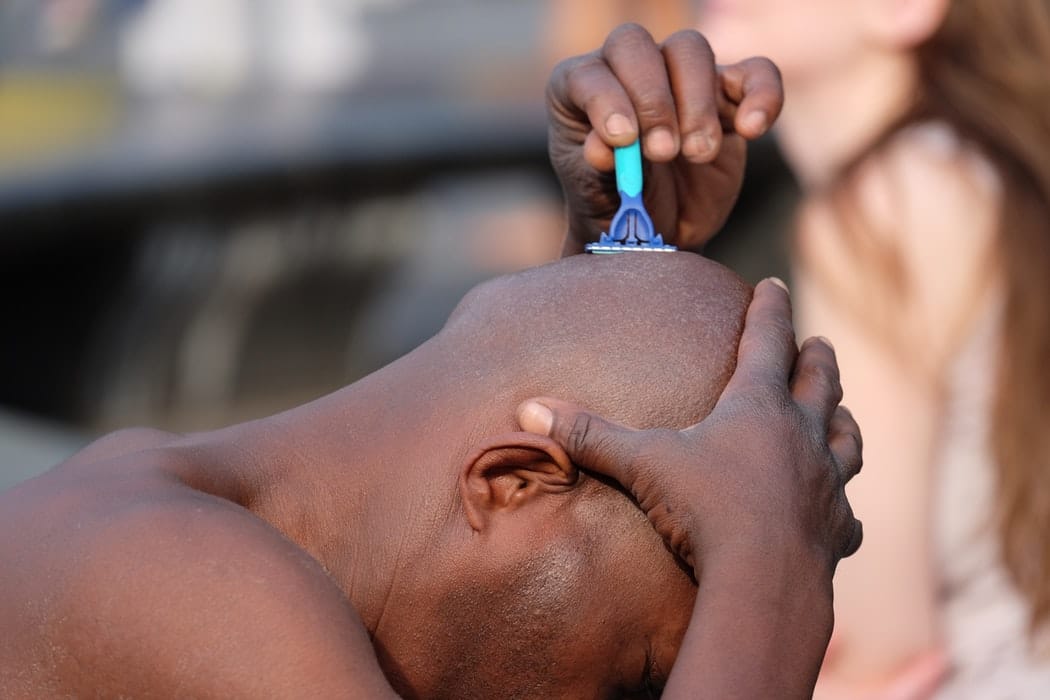 We don't know about you guys, but we hate having to shave while we're traveling. If you don't mind shaving on the road, definitely plan on packing a razor or two. However, if you're willing to spend an extra few bucks before you leave for the convenience of not having to shave on your road trip… We suggest getting a wax before you go.
A good wax will last you at least six weeks before hair starts growing back. And trust us, it's worth the money to not have to shave during your trip.
6. Face Wash
Just because you're traveling that doesn't mean you can give up on your skin routine! So be sure to pack face wash in your bag of travel necessities. Make up wipes and face wipes are great toiletries to have on hand during road trips. They make it easy to wash your face and remove make up if your bathroom options are limited.
7. Cotton Pads and Q-Tips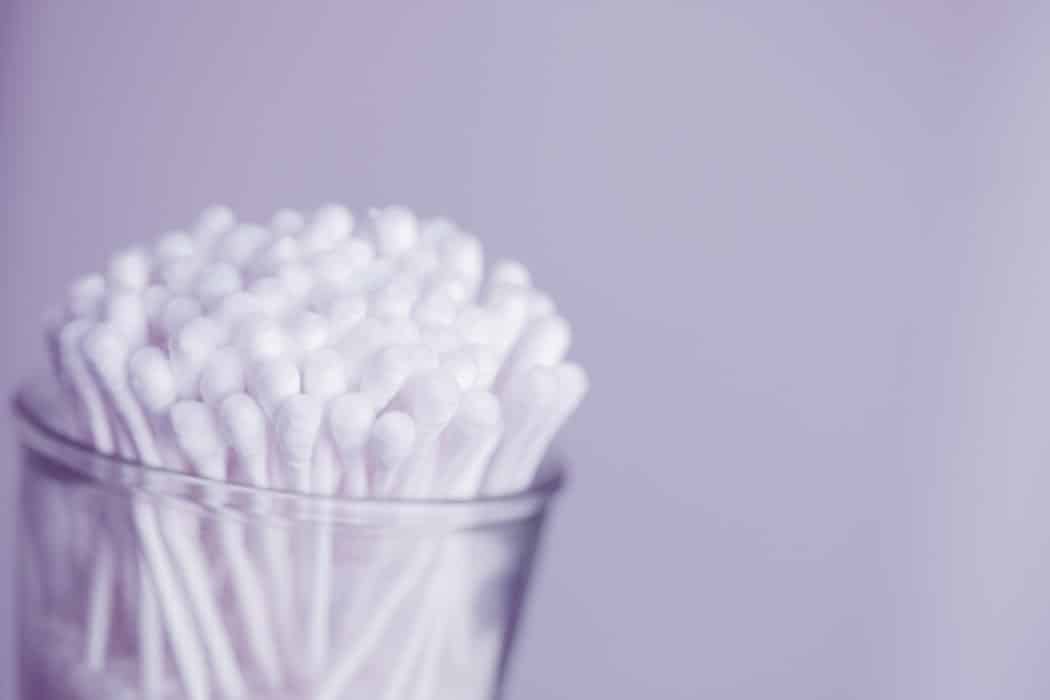 These are great travel necessities to have for cleaning your ears and removing makeup and dirt. They're also light, easy to pack, and don't take up much space! Simply put a bunch of cotton pads and q-tips in a ziplock in your toiletries bag and you're good to go.
8. Quick Dry Towel
If you plan on camping a lot during your road trip, a quick dry towel is a great tool to have. They're easy to clean and, as the name suggests, they dry quickly. And you'll be grateful for this feature after taking a shower or washing your face. The last thing you want in your car is a wet towel.
Comfort and Miscellaneous Items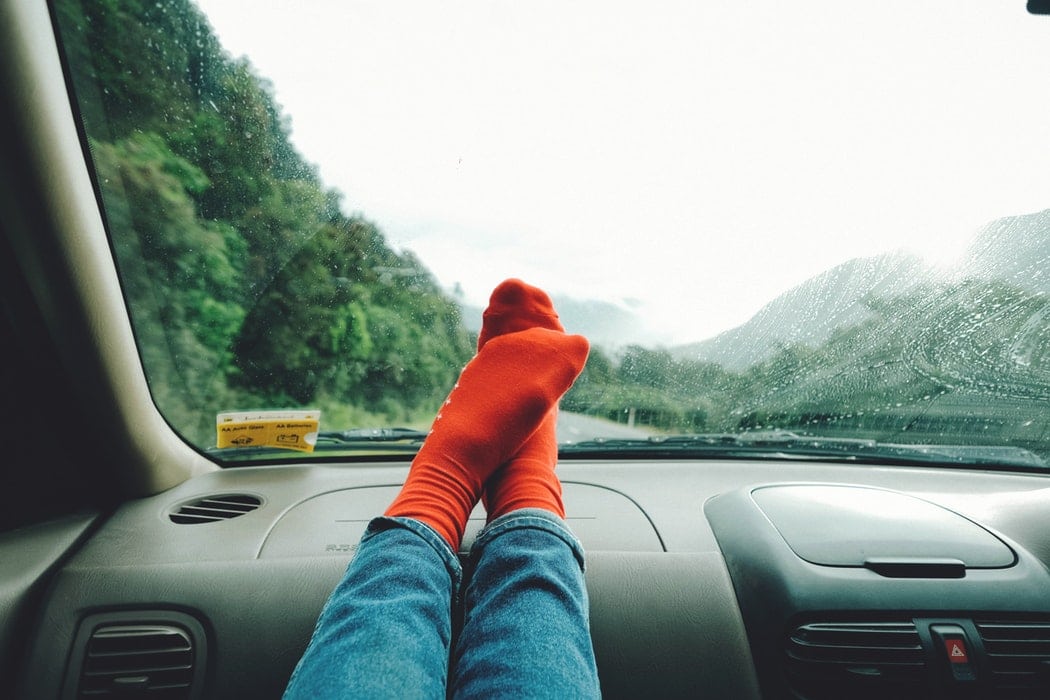 They're are some travel necessities you don't need to bring. But they're always nice to have on hand. Seriously, who doesn't love having a comfort item or two on the road? These are some of our favorite comfort and miscellaneous items to have during road trips.
1. Blanket and Sleeping Bag
Who doesn't love having a blanket to cozy up with at night? And if you plan on camping, a sleeping bag (and a tent) are must-have travel necessities. If you aren't going to be camping, you don't absolutely need the blanket… But it is nice to have for extra warmth at night. And if you want to be cozy while you're napping in the car, a blanket is a great thing to have.
2. Travel Pillow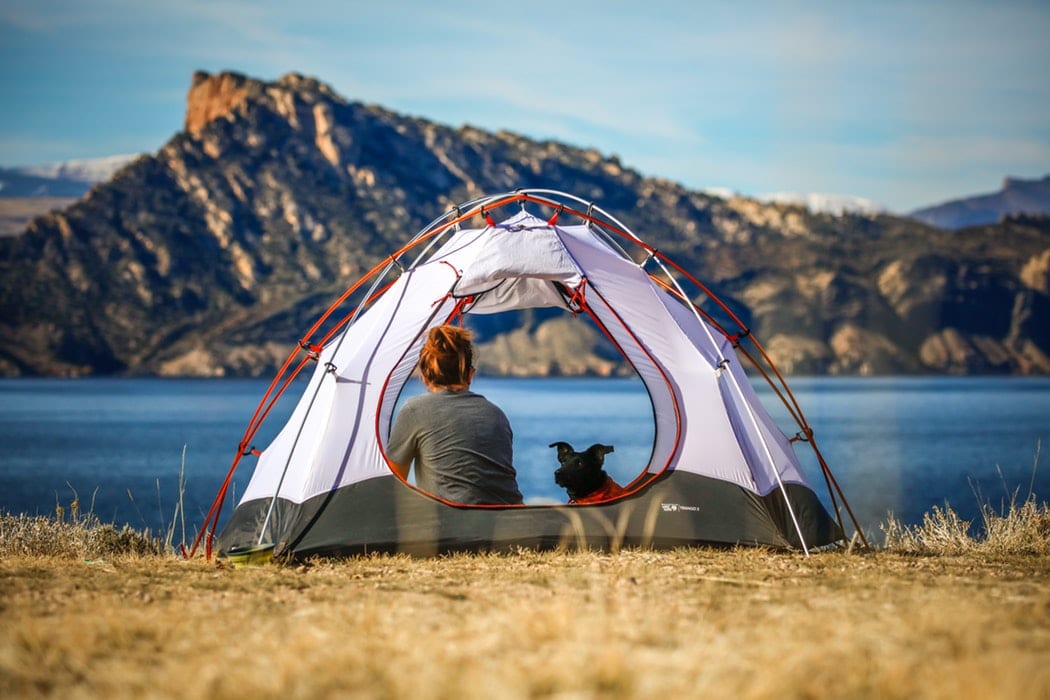 A full sized pillow might take up too much room. But a travel pillow is great to have, especially during naps in the car. But if you plan on camping out a lot, a full sized pillow is nice to have.
3. Sunglasses and Sunscreen
Everyone should pack a good pair of sunglasses for their road trip. Even if it's a cloudy day, sunglasses are important to have on hand. It's crucial to protect your eyes from the sun in all weather conditions.
On that note, be sure to pack sunscreen! Even if you're traveling in the winter. The sun can harm our skin any time of the year.
4. Reusable Water Bottle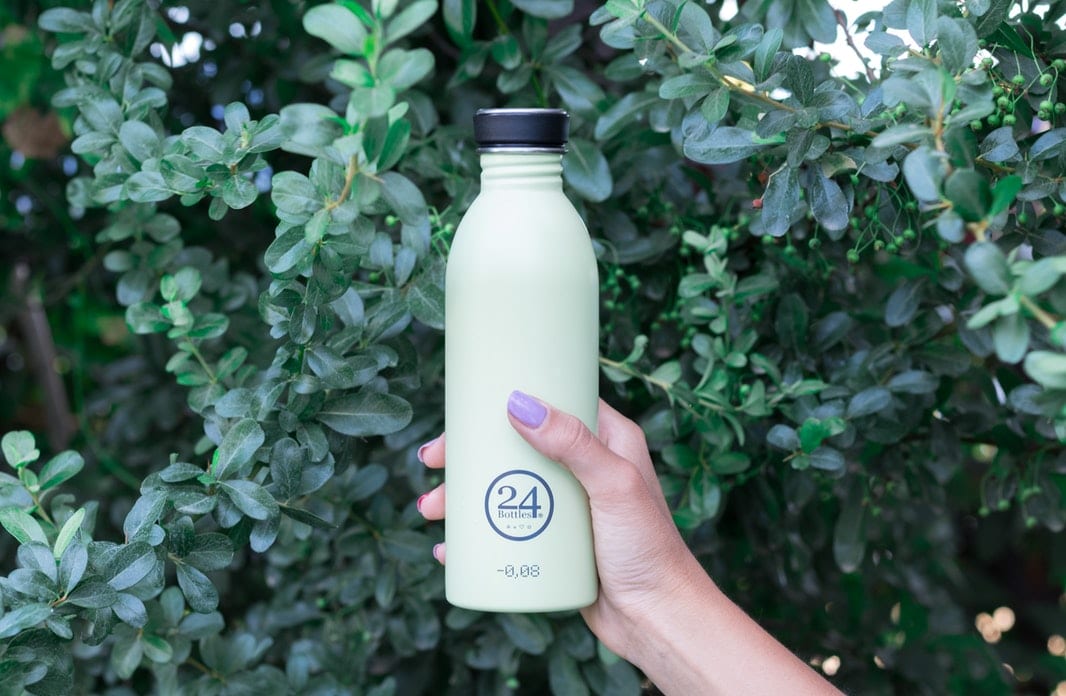 This is one of those travel necessities we think everyone should own, whether they're on a road trip or not. A reusable water bottle will help you save money on your trip. Plus, it's better for the environment. We consider trying to find a water bottle that has a built in filter. Or, find one that keeps your water cool for hours at a time. You'll be especially grateful for this feature if you're traveling during hotter months.
5. Reusable Shopping Bag
Reusable shopping bags really come in handy during road trips. Because really, who wants a bunch of plastic bags in their car? They'll just add to the bits of trash that will inevitably add up during your trip. And because we like to keep things eco-friendly at Trekbible, a reusable shopping bag is also better for the environment overall.
That being said, some plastic bags you will want to pack are…
In conclusion, travel necessities are subjective to each traveler and the road trip they're about to take.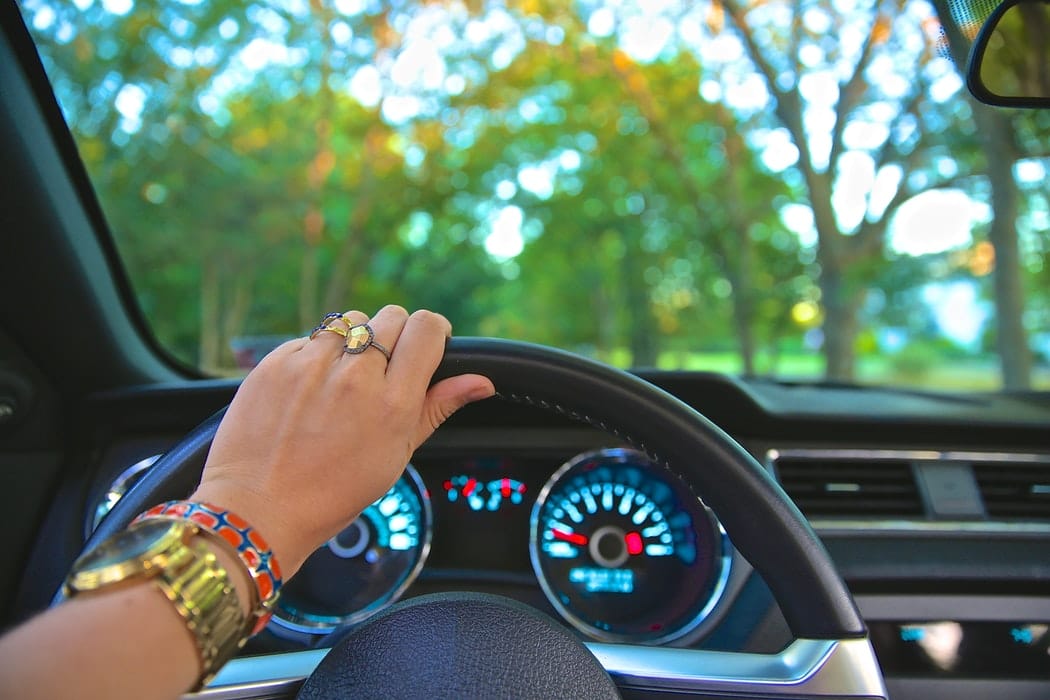 Not all of these travel necessities will be useful to you, and that's okay. At the end of the day, every adventurer needs to tailor their packing lists to their own needs and wants. And if you forget an item or two, don't stress! You can easily pick up whatever you forget on the road.
In the same breath, if you find you packed to much, ditch some things along the way! You can always leave some gear at campsites, or find a thrift store to donate some things to. We know packing for a trip can be stressful. So hopefully this list of travel necessities will help ease your mind just a bit.
Do you have any travel necessities you can't go anywhere without? Leave us a comment and let us know!
Related Article: Our Top 8 Favorite Products From Ceeianes: Travel Essentials That Every Traveler Should Own