We promise, the perfect piece of luggage really does exist.
When it comes to finding the perfect piece of luggage, do you feel like Prince Charming searching for Cinderella? No matter how many suitcases you look at, nothing feels like the perfect fit. This gets frustrating as you spend more and more time seeking the best suitcase for you. Of course, shopping for travel accessories does not always feel like a magical fairy tale. However, with a little help, you can breeze through this process with minimal stress. If you do not know where to begin, start with our luggage buying guide. We understand that everyone is different, and correspondingly, their travel styles also vary. Fortunately, there is enough different types of luggage out there, you are sure to eventually find the perfect one for you.
As you might already be realizing, a lot of details go into buying luggage. You need to determine how it will be used, which style you like best, how large it has to be, as well as its durability. It gets slightly easier when you break down the process into these steps. With this luggage buying guide, we go through each detail in the luggage purchasing process to help you figure out your choices. Don't shy away from the opportunity to simplify your travel experience.
Use this luggage buying guide as a tool to aid your search endeavors.
How are you going to use it?
The first thing you need to decide before you dive in is how you are going to use your luggage. Not all bags are the same size or shape, and your personal travel transportation style matters with determining what you need. If you frequently fly, you should look for a suitcase that accommodates airline baggage size preferences. This varies per airline, so make sure you research the specific airline you typically fly with. Once you know the specific dimensions, you can seek a bag that accommodates this. If you drive to your destination more often than flying, then you might need a bag that fits into your car best. Look for a suitcase that is not bulky and easily fills your car space. You might even have to measure the trunk dimensions of your vehicle to get an accurate idea of what you can use.
What is your style preference?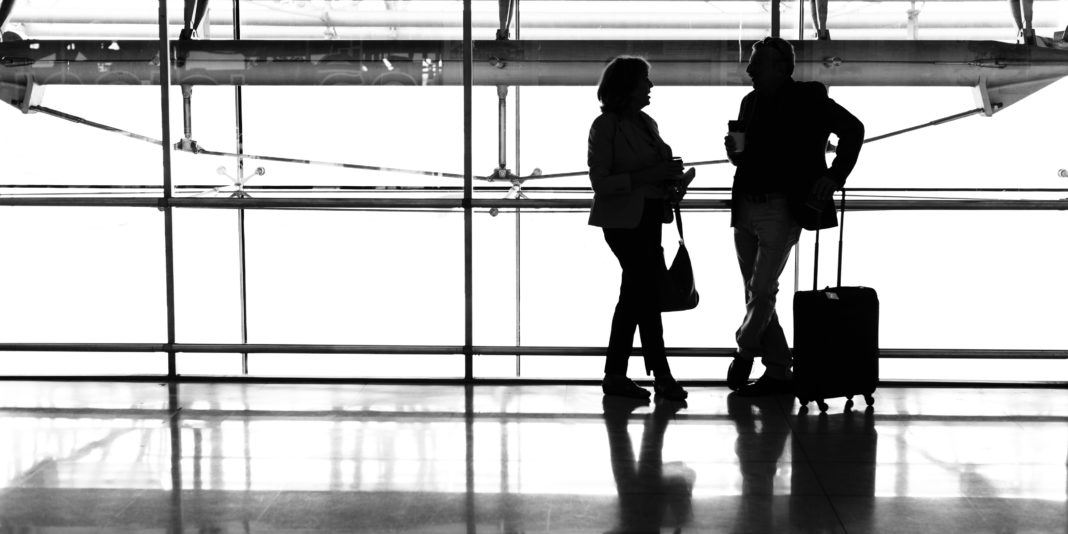 Luggage comes in a variety of styles so you need to know what to look for before you dive into the travel accessory catalogue. Otherwise, you might feel overwhelmed at the prospects. As far as basic luggage styles, you will most often see both spinner and rolling luggage types. These luggage designs primarily focus on how you transport your bag. This really does make a difference, and each style has its pros and cons. Within this luggage buying guide, we have the basics of each kind of bag so you have an idea of what you need. Check out a more detailed analysis of spinner vs. rolling luggage here.
Spinner Luggage
Spinner luggage is the newest design of travel bag on the market. These innovative suitcases are distinguishable by their four wheels. The spinner luggage is a favorite of travelers who often pack their suitcases quite full. Perhaps the best part about spinner luggage is that you do not have to strain your muscles as you go. The four wheels evenly distribute your suitcase weight, which means it takes the load off of you. However, there are some other things to consider when it comes to spinner luggage. The extra materials that go into the creation of spinner luggage mean that they are often pricier than rolling luggage. Keep this in mind as you budget your travel spending. Additionally, spinner luggage might not be the ideal choice if you frequently get on and off trains or planes. The extended wheels make them extra susceptible to getting caught in unfortunate places.
Rolling Luggage
Rolling luggage is perhaps the oldest modern suitcase style. This type of bag fits right into our luggage buying guide because it is likely the most common one too. Rolling luggage has the wheels built right into the bottom corner of your suitcase. This makes for increased compactability of your bag, so it easily fits into those narrow plane compartments or the trunk of your car. A downside of rolling luggage is that you have to carry most of the weight when you transport it. Unlike the ease of spinner luggage, your rolling luggage tilts as you roll it. This leads to increased muscle strain, which is never enjoyable when traveling.
What is your suitcase made out of?
Hard Shell Luggage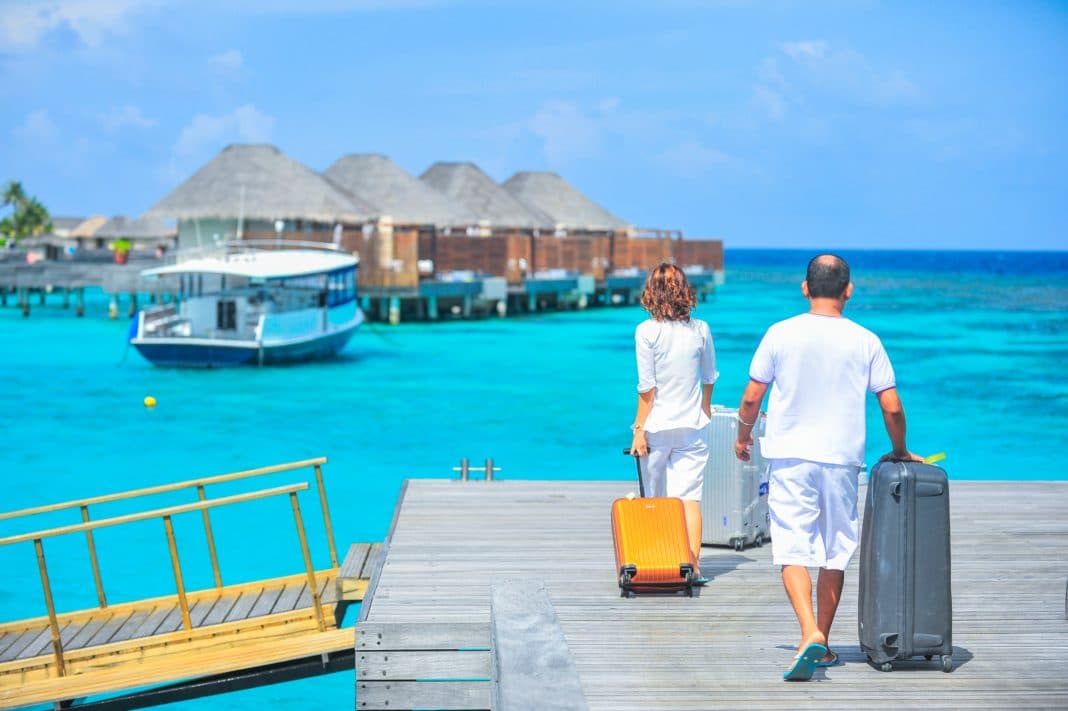 Hard shell luggage is a newer kind of suitcase. These chic bags are both durable and easy on the eyes. While soft shell luggage remains the primary type of suitcase used by travelers, hard shell luggage is quickly on the rise. According to reports, 23 percent of travelers use hard shelled luggage for their larger checked bags, and only 15 percents choose to use it for their carry-on. Hard shell luggage is typically fashioned with high-tech plastic material. This includes ABS, polycarbonate, and even aluminum. The clamshell design of hard shell luggage lets you pack both sides of the bag equally. Of course, with this kind of luggage, you have a few restrictions. First, the clamshell design requires you to have plenty of space when opening your bag. The hard shell is also not flexible, which means the amount of things you pack into your bag is limited.
Soft Shell Luggage
Soft shell luggage is comprised of a variety of fabric types. This includes woven nylon, ripstop, and ballistic. These specialty fabrics are designed for maximum flexibility and durability. One of the best parts about soft shell luggage is its compression and flexibility. You have the greatest chance of getting all your things packed in your bag when you use a soft shell suitcase. Additionally, soft shell luggage easily fits into those tight spaces. You don't have to worry about those uber tight airplane overhead bins or a packed car trunk with these. As far as cons, soft shell luggage is limited when it comes to protecting your belongings. If you are bringing valuables with you, keep in mind that the fabric material can only cover so much.
Luggage size matters.
Once you determine which style and material you desire for your suitcase, you need to decide on a size. As we noted, everyone has different needs regarding their travel style. Some people frequently take weekend trips, either for leisure or work. These trips often only require a carry-on bag. If you are expecting to take a longer trip in the future, then a full-size suitcase might work best. This is ideal for checked luggage. Keep in mind the various dimensions required from different airlines as you follow our luggage buying guide.
Know your budget.
The average price of a basic suitcase is roughly $50. Three piece luggage sets typically cost between $65 and $150. However, there is much variance depending on your personal budget and style preferences. Would you rather save money with more affordable bags or do you like to purchase the latest designs. Either way, you will find what you need on the suitcase market today. It is always simpler to narrow down your budget before you start shopping so you can look more specifically within your price range. It also helps eliminate any potential overspending, which of course happens easily. For further details, check out our easy tips for saving money when buying luggage.
Step out confidently with your new suitcase on your next adventure.
Clearly, a lot goes into deciding which bag is right for you. You need to analyze your frequent trips and determine how a suitcase works with it. Remember, your luggage buying guide is here to help you understand this process better and stress less. With these useful tips, you do not have to worry about making the wrong decision. You understand your travel style better than anybody else, so trust your instinct. If you want to try various styles, ask to borrow a friend's suitcase and see how you like it. Otherwise, look for a cheaper version of the style you want and purchase it to try out. If you find that it works great for your travel needs, then go ahead and budget for a higher quality one. Of course, use this luggage buying guide as a way to help you in all of your suitcase purchasing endeavors.
Related Article: 8 Best Spinner Luggage Styles For Frequent Travelers