Before you embark on your journey, you need a good suitcase.
Buying luggage can be a challenging experience at times. It can often be hard to balance quality luggage with affordability. Quality is key of course, to a good luggage travel experience. Of course the last thing you want is to be dragging a beaten down suitcase with one bad wheel through the airport. Or trying to force a stuck suitcase handle down while the baggage check line grows behind you.
Don't let yourself get caught in a challenging situation because your luggage doesn't work quite right. Treat yourself and purchase a bag that suits your personal needs. Trust us, your travel self with thank you later. Fortunately, buying the right luggage for you doesn't have to be a headache or dreaded process. With the right tools, you can ensure that you are getting the best deal and the highest quality product. We have compiled a list of easy tips for saving money when buying luggage. Check it out and maybe use it yourself to buy a bag of your own.
Check out These 10 Easy Tips for Saving Money When Buying Luggage
1. Do Your Research
While this may seem like a common sense tip, you would be surprised how many people fail to research their luggage before purchasing it. If there is a certain brand you have been eyeing, don't be afraid to compare it to other luggage out there. Read the reviews to get an idea about the average person's experience. If you are buying online, look into promo codes or coupons to use towards that particular brand. You never know how many ways you can save a few dollars just by doing a little research.
2. Know the Average Pricing of Luggage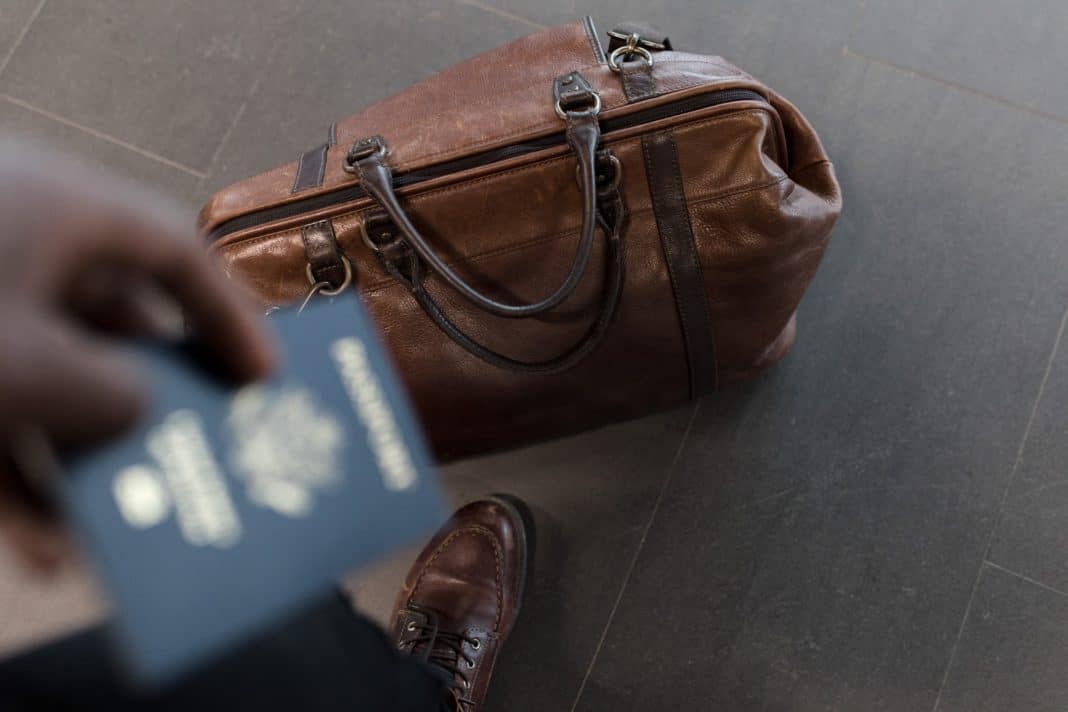 Luggage prices tend to vary depending on the brand and size you purchase. You can often purchase a three piece luggage set between $65 and $150. The average price of a basic suitcase is around $50, but can vary by hundreds of dollars. This variance largely has to do with your personal brand preference and any sales you come across. Some hardcore suitcases retail for an impressive $1,250. If you have an idea of the type of bag you want and the style, you can compare and contrast varies brands. This lets you get a good idea of the average price of this luggage so you don't have to pay more than you bargained for.
3. Don't Worry About the Extra Features
A lot of luggage brands offer many extra bells and whistles. These often go above and beyond what you actually need in a suitcase. Of course, with all the extras, it is going to add to your luggage price. You don't really need that glow in the dark reflector lining on your suitcase (Unless that's a thing. Then you really do). Don't let the extra snack pouches or fancy handle and wheels distract you from the basics. You can almost certainly get by just fine with a basic suitcase structure, and avoid paying unnecessary extra fees all together.
4. Decide Whether to Buy In-Store or Online
In-store prices are often higher due to overhead and retail costs. However, the in person experience lets you really get a feel for the bag you are considering. Wheel it around for a bit and take a peek at the insides to see if it is a good fit. When buying luggage, you can simply visit a store to test out the bag if you have found a better deal online. This is a good way to map out the brand you like and get an idea on what to expect. Of course, if you would rather support local business, the total price might be a bit more.
5. Avoid Paying the Retail Price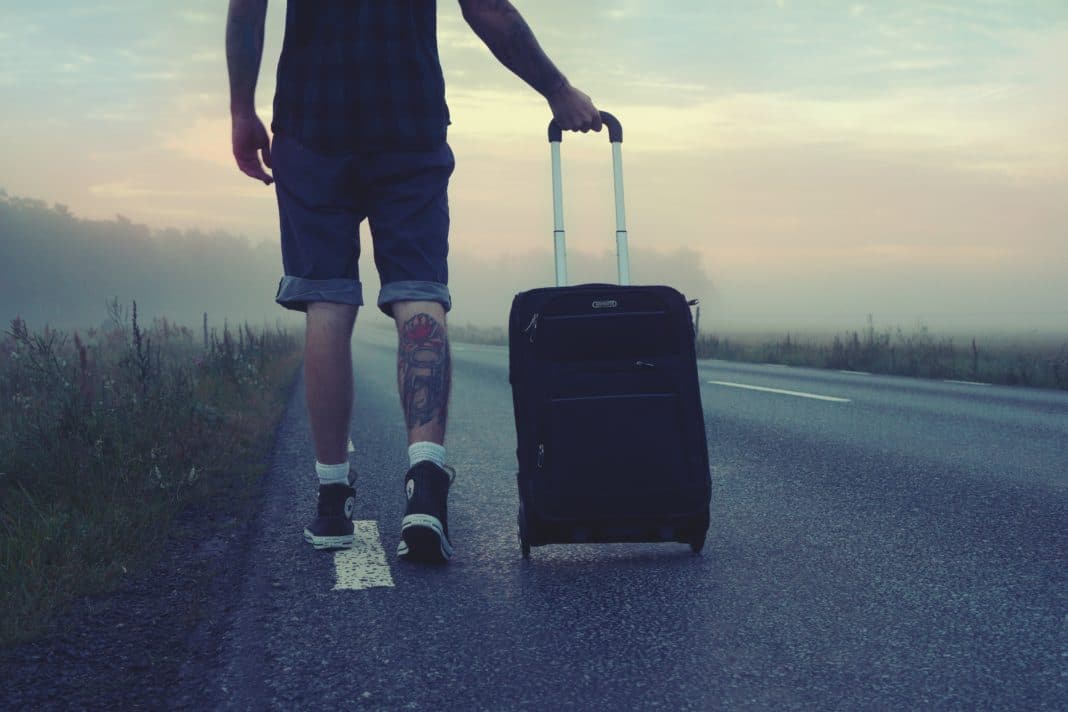 If you tend to prefer the latest and greatest styles out there, then you will likely be stuck paying more for your luggage. There is definite value to be had in purchasing older or previous season models for luggage. Much like clothing brands, luggage companies also periodically rotate their collections. Keep an eye out for when stores tend to do this, as it means you can save. When they roll out the new styles, you can snag an older model at a discounted rate. This is useful when buying luggage, or any item really.
6. Snag a Sale
You can get some of the best luggage deals at spontaneous in-store or online sales. This is a good way to purchase the bag you want in-store. Numerous department stores generally offer regular store wide sales. Places like Macy's, Dillard's, or JcPenney's are all great places to check out during promotions. Even Black Friday or post holiday deals are a good time to hit up the stores in search of a good piece of luggage. Look up local sales to get an idea on what to expect in the future. Once you find one, check it out and snag the bag of your dreams.
7. How Much Do You Want Your Bag To Weigh?
The difference between hard shell and soft shell luggage can be significant in both weight and price. There are definite pros and cons to each of these choices. Of course soft shell luggage provides less protection to your belongings, but allows more leniency when overpacking. Hard shell luggage is made with ABS and polycarbonate, which provides a durable outer layer of protection. Naturally, the downside to this is a heavier bag and a bulkier feel. ABS and polycarbonate luggage tends to cost more than the cloth brands. If you find yourself often transporting fragile items, then it might be worth to pay a little extra and ensure your valuables are safe.
8. Personalize Your Bag Yourself
The airport nightmare is standing at the baggage claim searching in vain for your grey suitcase, only to find that every other bag on the carousel is also grey. Before you try and grab every rotating grey suitcase, consider some helpful personalization options. You can purchase colorful prints or monogrammed designs on your suitcase. Some companies even go as far as letting you print a picture of your face on your luggage, for the ultimate personalization. While this is an ideal way to keep your bag in check, these additional design features cost you extra money. If you would rather not pay more for personalization, you can easily add some features of your own. By attaching colorful luggage tags or strips of obnoxiously colored duct tape, you achieve the same effect for less.
9. Don't Worry About Measurements
At this point in the air travel age, luggage companies get it. Airlines have strict specifications about baggage size and weight. This is good news for you as the buyer, as you don't have to worry as much about the dimensions of the bag you are considering. By now, baggage companies are producing carry-on and checked luggage in accordance with airline regulations. If you are still concerned, you can bring your measuring tape of course, but know that it will most likely be okay.
10. Lock It Up
Keep your valuables safe in your checked baggage by ensuring your suitcase has a TSA approved lock. This extra feature might cost a little more, but helps keep your most important items safe. It is certainly worth a couple extra dollars in the long run to lock up your belongings. This accessory is a little more important than extra baggage decorations. It can mean the difference between losing or keeping your laptop. As TSA regulations change, you never know when you might have to start storing electronics inside your checked baggage.
Now that you're knowledgeable about buying luggage, you're ready to go.
Buying luggage does not have to be a stressful situation. With these 10 simple tips, you can ensure that you are purchasing the best luggage available on the market. This is also at the most affordable cost to you. You can amp up your travel style with a brand new bag and newfound confidence in your travel abilities. The right bag will fit everything you need and serve as a help to you as you navigate your way through a crowed airport. Do your research today and get a suitcase that works best for your own travel style and simplifies your travel experience.
Related Article: Best Luggage Sets For The Fashion-Minded Traveler