It takes time, energy, and research to find the luggage that is best for you. Let us help.
So you want to buy the perfect suitcase. You might be growing tired of your current luggage situation. As a travel experienced to some degree, you likely know what your travel style is. Along with this growth, come new preferences. The more you travel, the more you learn about the right tools to bring along and how to pack. Your suitcase is perhaps the most important tool to take with you. Their sheer size alone validates the importance of making the right choice. You don't want to have to lug an 80 pound suitcase through multiple flights and transportation changes. As you consider exactly what preferences you have with purchasing luggage, consider the wheels. Spinner wheels vs. fixed wheels are actually quite an important aspect to incorporate.
Most luggage pieces come on wheels and this is how you primarily transport them. This way you are easily able to maneuver the heavier objects from one place to the next with minimal effort. Of course, for this to work in the way it is intended, you need to have the correct type of wheels. Who knew that there were options even with suitcase wheels? Well there are, and it is up to you to determine which kind is right for you. Here are some things you need to consider before you make up your mind.
So it really comes down to spinner wheels vs. fixed wheels: Which is better for you?
What are spinner wheels?
Spinner wheels are those four-wheeled pieces of luggage you might have started to notice. This newer style of suitcase utilizes all four corners of your bag for even weight distribution. The nicest feature of spinner wheel suitcases is that you don't have to bear any of the extra weight. These bags carry your load completely and you simply have to roll it alongside you.
What are fixed wheels?
Fixed wheel luggage is the type of suitcases you have been seeing for a while now. These are the traditional two wheel bags that you drag behind you. Typically these wheels are slim and smooth. They honestly resemble the ones used for roller blades. Fortunately, if you have a quality fixed wheel bag, they glide just as nice as roller blades too. There is significant variance within wheel types and bag sizes for fixed wheel luggage. You have the freedom to choose what is best for you.
Saving space: Spinner wheels vs. fixed wheels.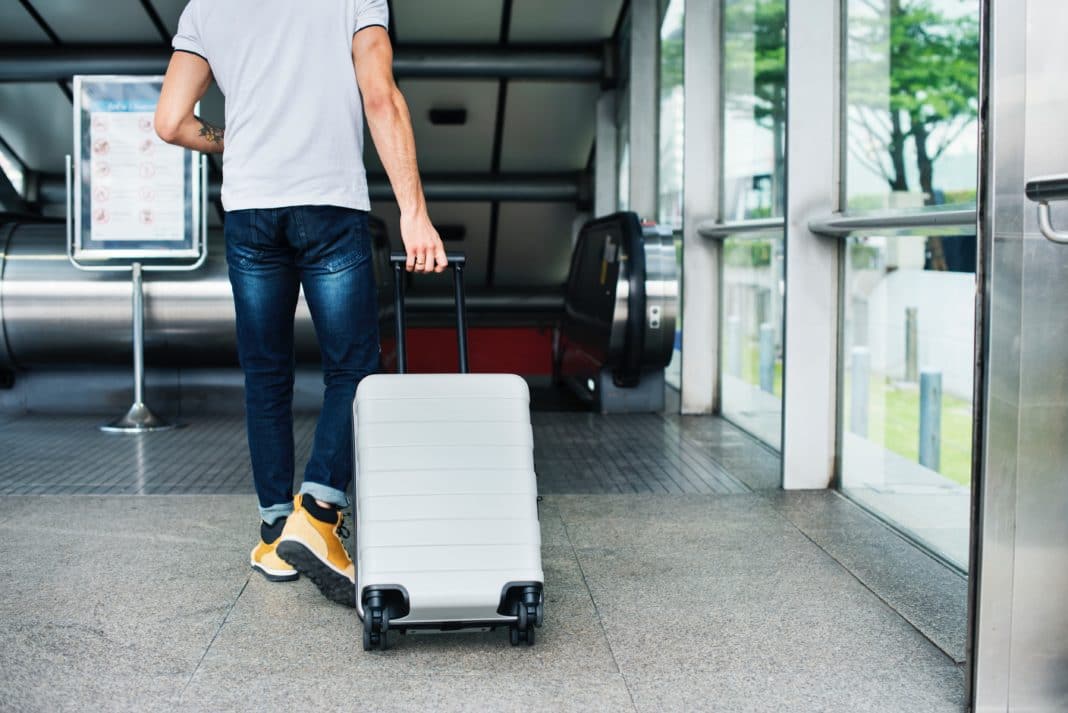 Keeping things compact is an important part of traveling smart. The last thing you want is your carry-on suitcase tripping you up, or not fitting properly into the notoriously tight overhead bin. Correspondingly, keep these things in mind as you save save with your suitcase.
Spinner wheel luggage has a number of great aspects. But what it has in style and ease it lacks in compactability. These wheels typically extend far past your suitcase. Unfortunately this counts against you when it comes to luggage dimensions. If you have limited suitcase size restrictions, this might be an issue.
Fixed wheel luggage actually gets some significant credibility here. Some of these types of suitcases actually have the wheels as part of the luggage dimensions. The wheels often remain neatly within the bottom corner of your bag. This works great for those frequent transitions as you travel.
Cost effectiveness: Spinner wheels vs. fixed wheels.
Both spinner wheel and fixed wheel luggage varies in price. This is a good thing though, as you can accommodate your travel budget needs. Generally, spinner luggage costs more than fixed wheel luggage. This is something to keep in mind as you search. The higher cost of spinner bags is due to the additional bag materials used in the making of the luggage. If you truly want this kind of bag, do some research. You never know what great deals might turn up. Check various department stores and travel sites for sales and coupons to use towards your purchase.
Durability: Spinner wheels vs. fixed wheels.
Luggage durability is an important component to consider as you determine which type of base wheels you want. Your bag should last you for several years and many trips. Because of this, you need to know what to expect with your suitcase wheels.
As you might have guessed, spinner wheels pose an extra risk for damage with fast-paced traveling. For those who frequently get on and off multiple trains, you want a piece of luggage that will never get caught. This is both dangerous and inconvenient when your bag gets snagged in unfortunate places. It is quite inevitable with the spinner style wheels, as there are four of them. They also extend beyond the length of your suitcase, which means there is a greater chance of wear and tear.
Roller wheels have stood the test of time, both collectively and individually. These types of wheels work great for long periods, as they are cut into the luggage. Unlike the extended spinner wheel style, roller wheels are nearly hidden. This means that you will never get your suitcase caught while traveling.
Weight distribution: Spinner wheels vs. fixed wheels.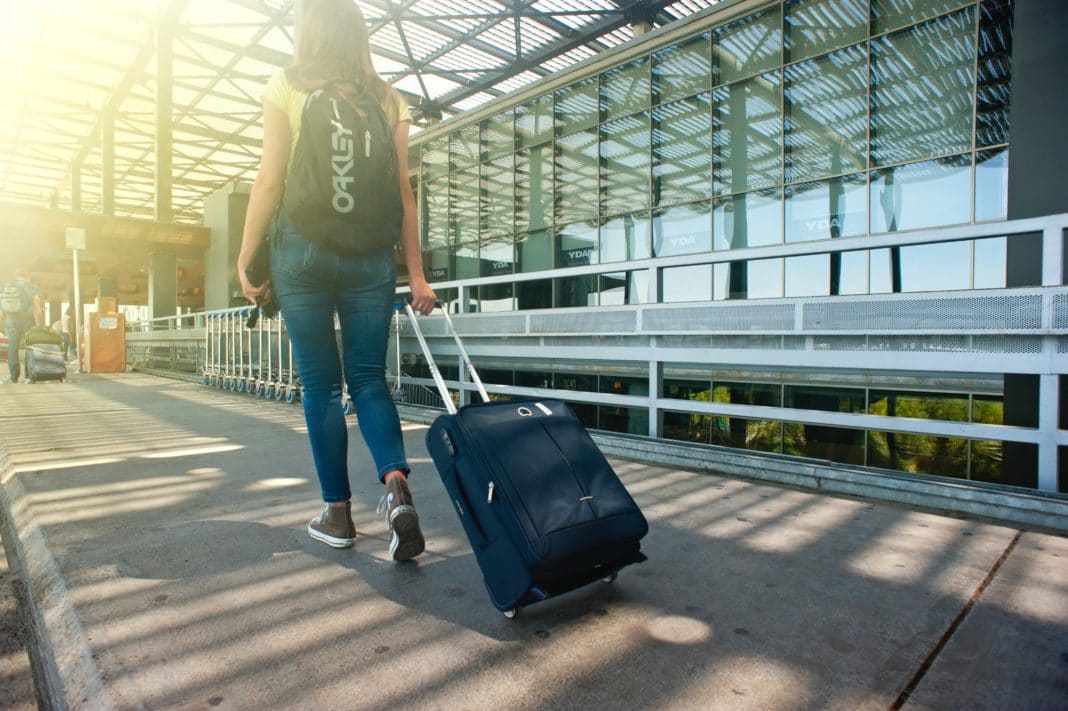 Spinner wheels are ideal when it comes to carrying extra weight. The extra set of wheels make all the difference here, as you are not bearing any of the load. Because of the easy breezy roll beside you style of the spinner wheel suitcases, your joints have it easy. There is minimal pressure on your muscles to lug your bag behind you.
Fixed wheels obviously are just two wheels with a roller blade type appearance. These wheels carry only part of your suitcase load, since you drag your bag behind you. Keep in mind that this takes a toll on your arms. The added weight load from your suitcase adds a significant amount of pressure to your joints. You will notice this especially during long travel days.
SpLet your travel style be your guide as you decide between spinner wheels vs. fixed wheels.
So what's the verdict? Clearly there are definite pros and cons for both spinner wheel and fixed wheel luggage. The real determination comes down to your personal travel style and preferences. Do you travel in a fast paced manner and need a bag that will keep up? Or do you often take everything but the kitchen sink with you and require luggage that accommodates the extra weight. Fortunately each of these types of suitcases are specifically fashioned for certain needs, you just have to know what to look for.
Related Article: 8 Best Spinner Luggage Styles For Frequent Travelers