Your List Of Things To Do In Aruba Is Right Here!
Aruba is full of natural beauty. With amazing beaches all over, and the sun always shining, you're directly in the center of paradise! Go ahead and pull out your pen, paper, and passport, and start your list of things to do in Aruba! Located just above South America, this tiny island is way more than just a place to go to a resort. While resorts are amazing, the endless amounts of adventure and food await the vacationer in you!
The Beaches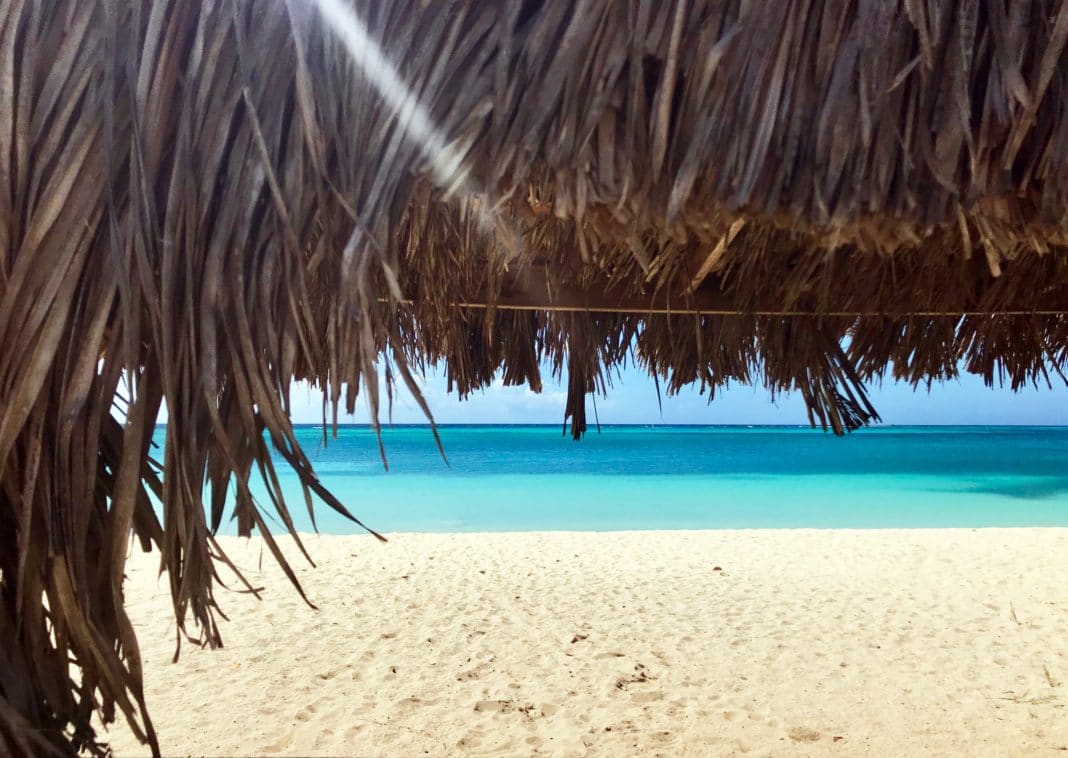 Aruba is home to many beaches. With clear blue water and white sands, it's exactly what you would expect it to be.
Eagle Beach is one of the best beaches Aruba has to offer. It is recommended that you try and get a hotel near this specific beach. Watersports are available for fun and you can even take a sunset cruise to start off your romantic evening! Local food is nearby so you will never be hungry. Lastly, beaches and vacations are all about relaxing, so do just that on this amazing beach. When it comes to things to do in Aruba, visiting Eagle Beach should be first on your list!
Another awesome beach to check out while you're looking for things to do in Aruba is Palm beach. A more calm and tranquil style beach awaits you for a midday swim. With fewer water sports around and a more chill vibe, this beach offers hours of relaxation. This beach is also located near Eagle Beach on the western coast of Aruba.
Island Flavors
Trying local style food is always a fun thing to try, especially if it's new to you! Aruba being an island will have tons of island type cuisines waiting to make your mouth water. Caribbean cuisine in Aruba is considered a fusion of multiple nationalities. From Spanish, French, Africa, and Indian, you will definitely get a special taste of the Caribbean flare.
Try the Fish! This will be one of the few chances you will have in life to get fresh and exotic fish. With a neat creole twist, these dishes will be divine. Also, have yourself plenty of tropical fruit. Not only are they delicious, but it is a healthy alternative to some of the heavier dishes you have indulged in. While you're at it, try a few fried plantains. These are a local favorite!
The Dutch Pancake House is a must try! These pancakes are thinner and bigger than the traditional pancake. There are multiple sweet and savory options. When it comes to trying something new, this has to be on your map of things to do in Aruba.
Island Drinks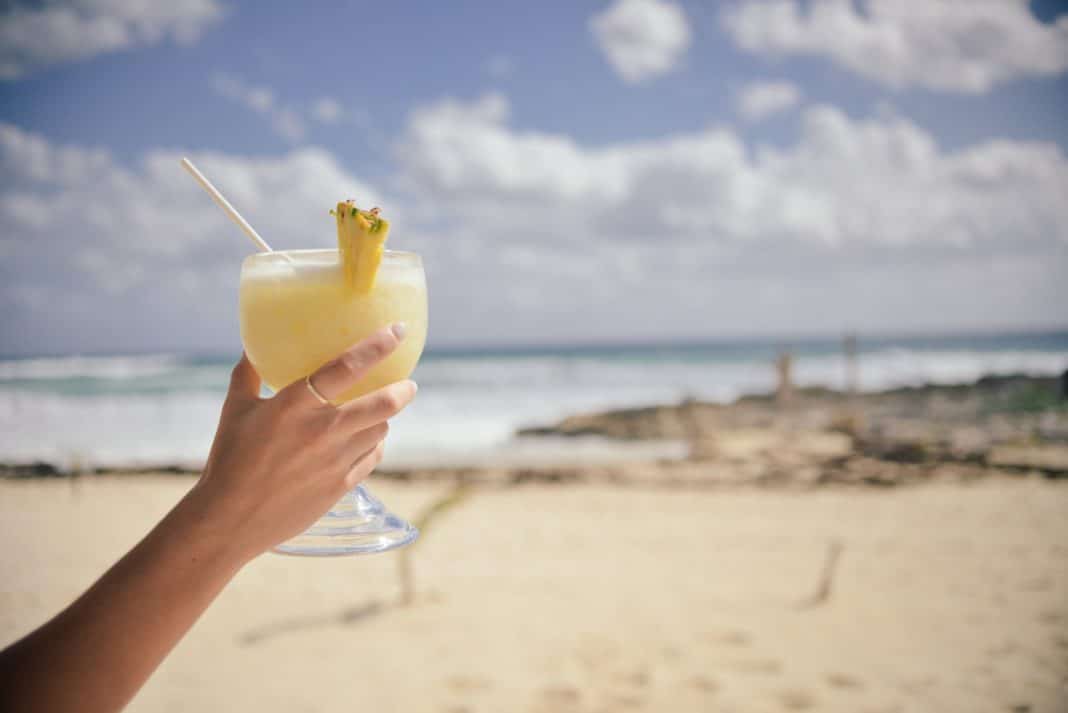 Are you in the mood for an island-style drink? Then Moomba Beach Bar and Restaurant is your place! Two casita buildings sit on one of Aruba's beautiful beaches. Not only can you stare at the ocean, you can have a drink too! With an array of fruity and flavor drinks, you are able to enjoy the tastes of Aruba. Multiple food options are available as well. If you are around on a weekend, make sure to hit up one of their BBQ buffets! You are officially living island life, so sit back and relax at one of the best beach bars you will ever see!
Resorts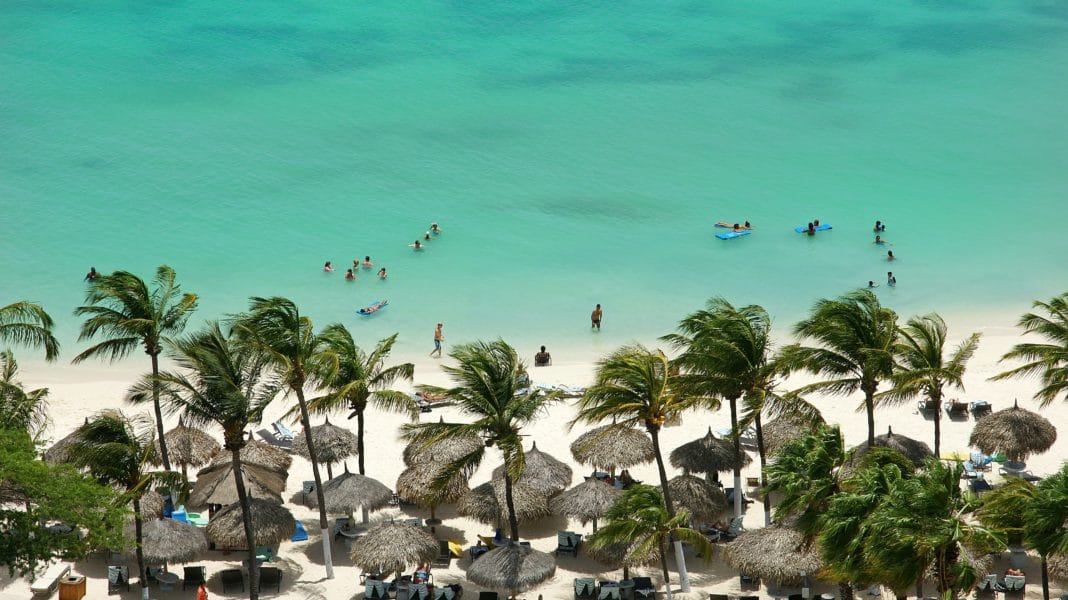 Ever see those amazing computer backgrounds or magazine ads of resorts? Well, Aruba has them! A stay at a resort should be on your list of things to do in Aruba.
The Ritz-Carlton Aruba is an absolute pleasure. You will be in awe of how perfect it is. With amazing views of the ocean at Palm Beach, two pools, a casino, and food galore, you will feel like royalty staying here.
Another option that is a bit different is The Boardwalk Boutique Hotel. Instead of the massive style resort, these 14 small casitas are a change of style but totally worth it. With the privacy, you can enjoy some great one on one time or time with your family! With private patios and kitchens, the casitas act like a home away from home, but in paradise.
Lady Luck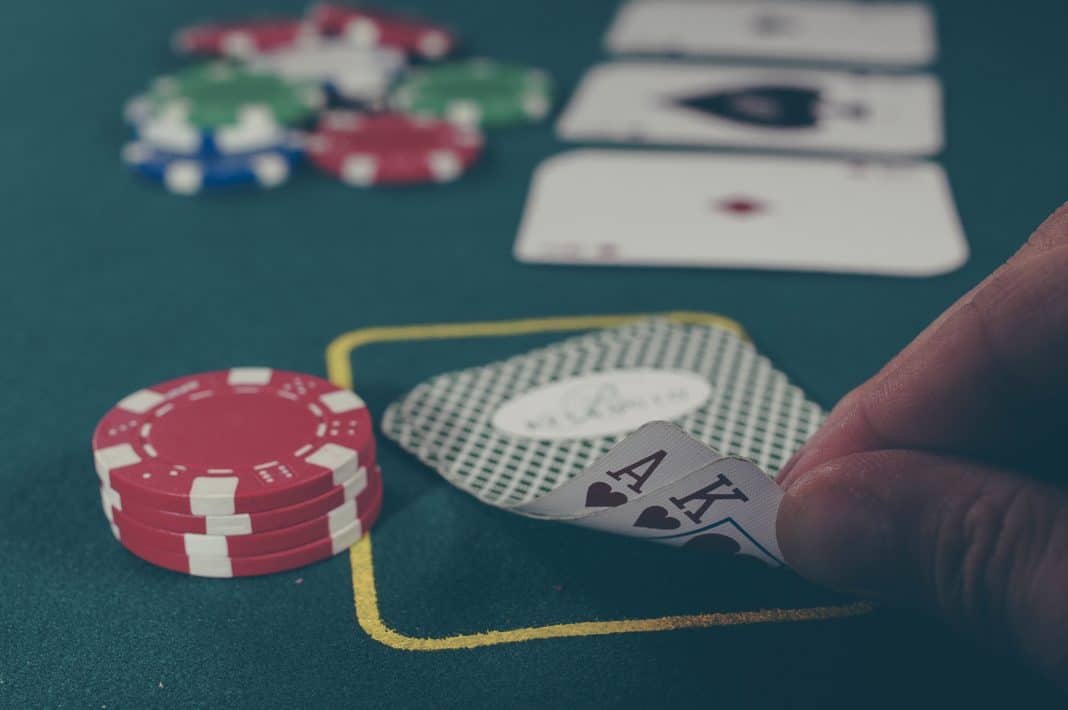 When you think of things to do in Aruba, gambling might not come to mind right away. However, it is a big part the island! Even being a smaller island, Aruba is home to multiple Casinos! If testing your luck out is something you desire, then look no further than one of the available casinos Aruba offers near the beaches.
The Hyatt Regency Casino is a wonderful place to try and win some extra vacation money and have a great time with friends. Be careful though not to gamble too much money away, or you will have some explaining to do! With over 20 table games and over 200 slot machines, there is plenty of gambling opportunities to go around. You will also get a chance to see some live entertainment as well. Tuesday is the best day to go because "Carnival Rio" takes place there. Live music and dancing are the main events during this festive night. Remember, you have to be 18 years or older to gamble in Aruba.
Stellaris Casino is another fantastic choice if you have an itch to win some money. This Casino has twice the number of slots as The Hyatt Regency and has some sports betting kiosks as well. The casino is also open 24 hrs. This means you can go anytime you please and have more time to win, or get your money back. Just be smart and have a good time. Good luck!
Under The Sea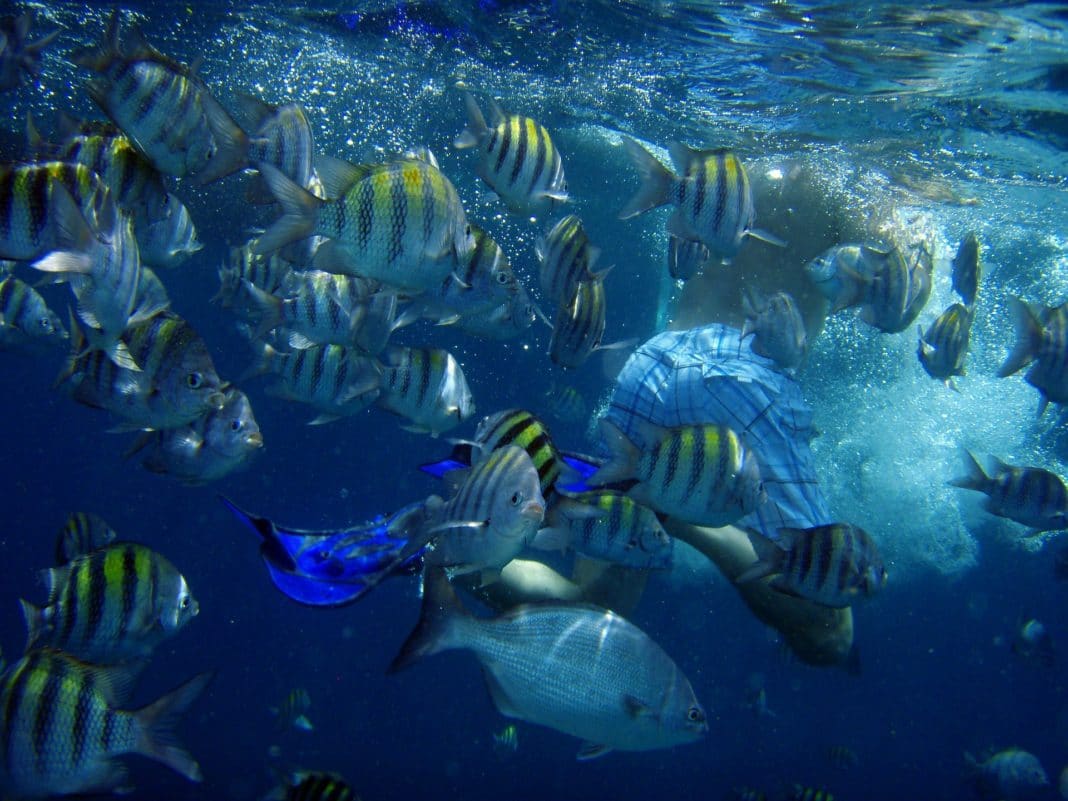 Obviously, one of the main things Aruba has to offer is its sea life and first class ocean. Snorkeling or scuba diving is a must here. With the clear waters, bright and colorful coral and plant life, and fish, there is another world to see down below! Luckily, all of this is a just a few steps away from the beach of your choice!
While you're on your underwater adventure try and make it out to Pedernales Wreck. This Lake Tanker was torpedoed and sunk during WWII by a German U boat. Not only is this another glorious piece of history you are able to see, but the swim over is amazing. It is a great way for divers to get another dive under their belt as well. You will get to see the boat as well as the abundance of sea life around.
On The Water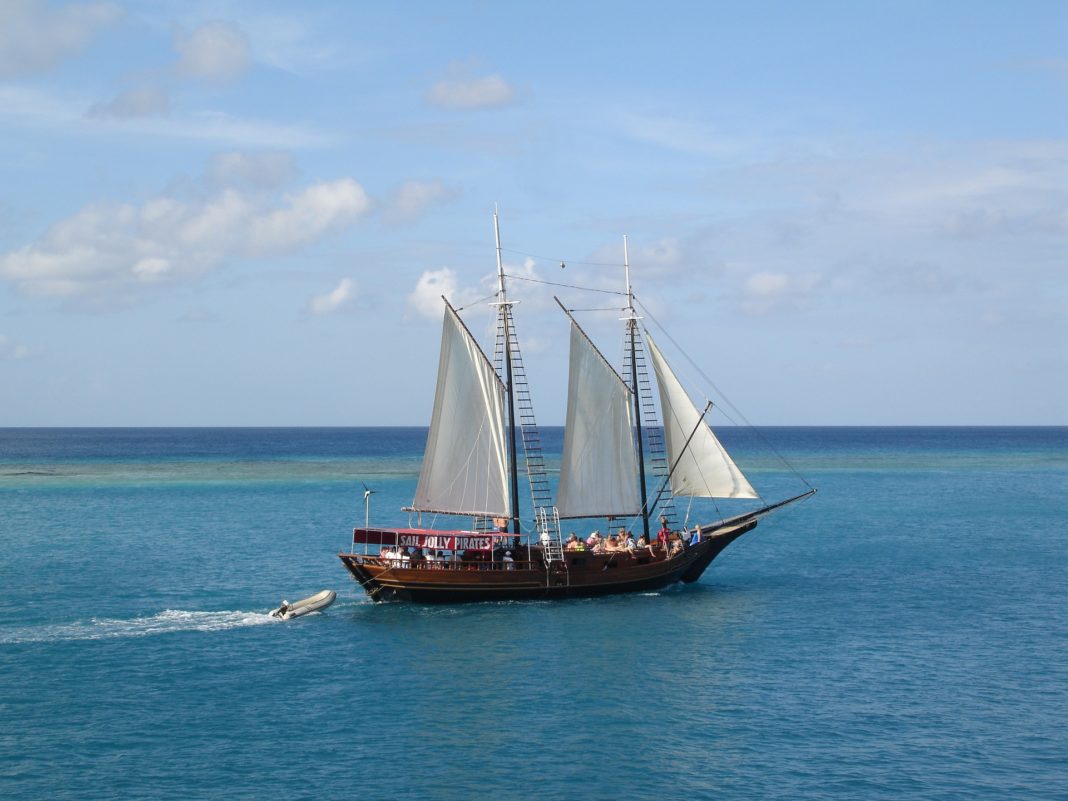 Other options for water fun are available to anyone as well. If you would rather be on top of the water, jet skis, catamarans, and cruises are aplenty! Take a sailing lesson or at least hop on a sailboat. This is definitely a blast and you're able to see the ocean while relaxing. Nothing beats a nice breeze off the ocean with a drink in your hand! There are also multiple floating vehicles like canoes and water bikes for kids to play on.
Roaming
Aruba is home to some great scenic adventures. Whether it's strolling along a beach or hiking a mountain to catch a view, there are multiple options for you.Some of the best things to catch a glimpse at are the multiple rock formations on the hikes!
Natural History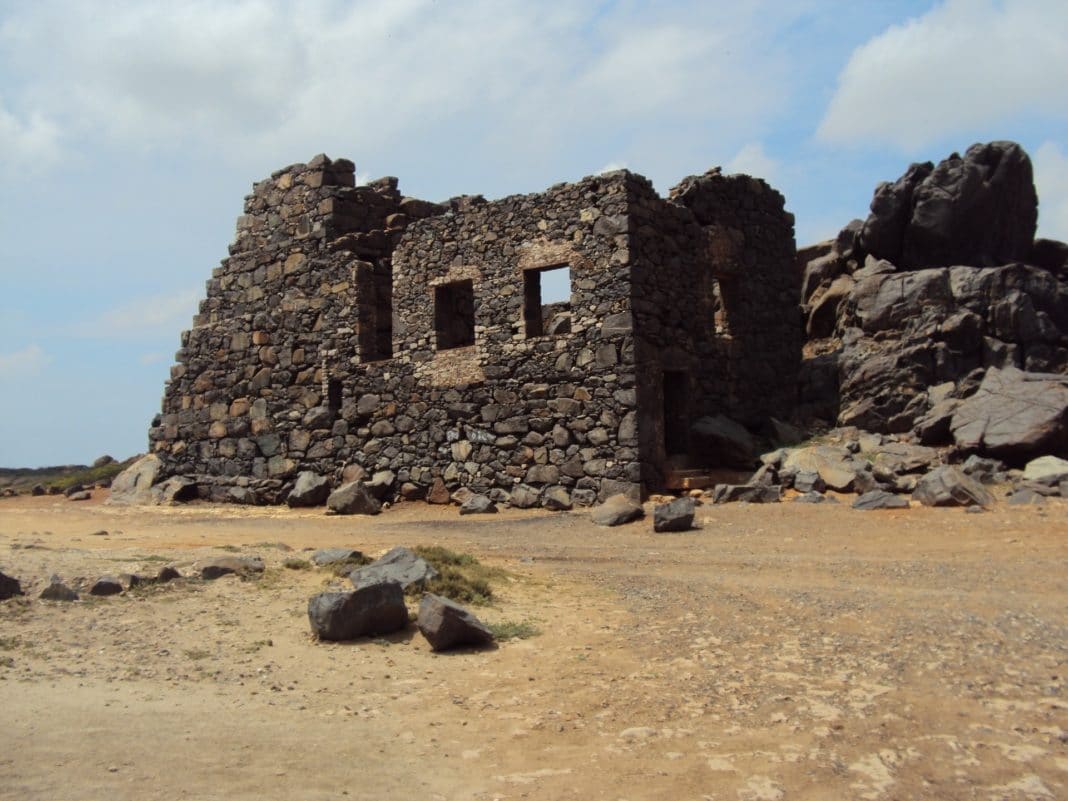 The Casibari Rock Formations are a site to see. Many locals and visitors recommend this place due to its beauty and variety of hiking trails. Located in the eastern part of Aruba, these rock formations are a great option if trekking is something you covet over swimming. With boulders and cacti all around, these formations are great for taking a picture while getting your daily dose of exercise. It is recommended not to go in the dark to avoid falling. Try and go during the morning to avoid that island sun. If you end up making it to these rock formations, you'll also get a breathtaking view of the whole island! I'm sure the view alone is worth the hike.
Being able to see historic ruins alone is awesome. Bushiribana Ruins are part of this awesomeness. Getting to see such a thing is something many don't get to do. These old ruins have a past and have since been taken over by time. Gold used to be extracted out of the hill around it. It's still a great place to snag a photo and get away from the hotel.
National Parks
If you have time, you should try and see one of the National Parks Aruba has to offer. Around 20 percent of the island is protected National Parks!
The Arikok National Park is located toward the North East portion of Aruba. There you will find many places to hike, ride bikes, and even cliff jump into the beautiful waters! This is a great place to relax and take a nice swim in the afternoon. If the weather is right then you will be cooled off by the coastal breezes. Make sure you snap a picture of the cool rock face paintings and old plant life that are still around today!
Your Vacation Awaits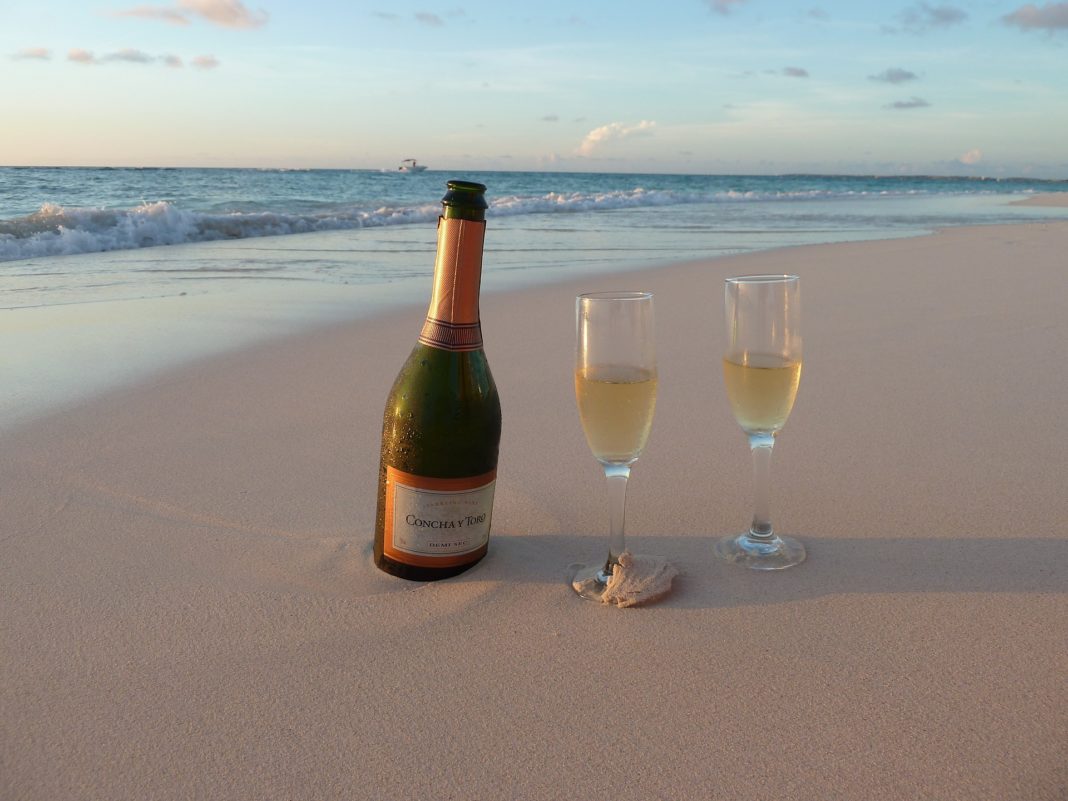 Taking a vacation to Aruba is an exciting time in anyone's life. When you think Aruba, you think paradise. You will be surrounded by tropical scenery, soft sand, beautiful beaches, and Caribbean food! Make sure to prepare a list of things to do in Aruba before you go. This will certainly keep you busy and give you, your friends, and family tons of stuff to do. Try to not only have fun in the sun but relax while you're at it!
Related Article: ​10 Affordable Honeymoon Destinations for Couples on a Budget​​​