Maximize your listening experience with the Libratone TOO speaker.
Music enables us to better enjoy our surroundings by providing a soundtrack as we perform our favorite activities. With new technological advancements produced every day, the ability to listen to your tunes anywhere has become possible. The Libratone Too speaker offers users a freeing listening experience, as they don't have to remain tethered to wires. Wherever you go, the Libratone speaker can come with you. Find out more about this device's special features in our review below.
A Little About Libratone
Credit: Libratone
This electronics company's name comes from the combination of the words "liberation" and "tone." Accordingly, Libratone's strives to help liberate sound by creating amazing, high-quality products. Rather than keeping your music contained in your headphones, Libratone hopes to bring the sound outside, where everyone can hear. At the same time, the company enables users to choose when and where they play their music, and how loud.
As part of the Scandinavian company's mission, the speakers permit users to listen wirelessly, offering a greater freedom of movement. Whether you want to be surrounded by noise in your home or while outdoors, Libratone provides the products you desire. As they continue producing state-of-the-art listening devices, Libratone hopes to become a leader in the audio industry.
Libratone TOO Features & Benefits
1. Full, wide-ranging sound
Credit: Libratone
When purchasing a speaker, the device's ability to make loud sounds remains a high priority. You don't want to spend lots of money on something that produces barely audible music. This feature should be especially important for those who plan on bringing the speaker to parties or outdoors. With a lot of background noise to overcome, you need a speaker that can overpower any other sound.
The Libratone Too speaker provides the maximum amount of sound for all of your listening needs. Utilizing 360-degree, HD sound, the Libratone Too lets listeners from every part of the room hear the music. A full bass means you'll be able to feel the power of the sounds as they reverberate around your environment. Despite its portable size, the speaker doesn't compromise on high-quality noise. Offering users a fully immersive listening experience, the Libratone Too provides unbeatable sound.
2. Wireless listening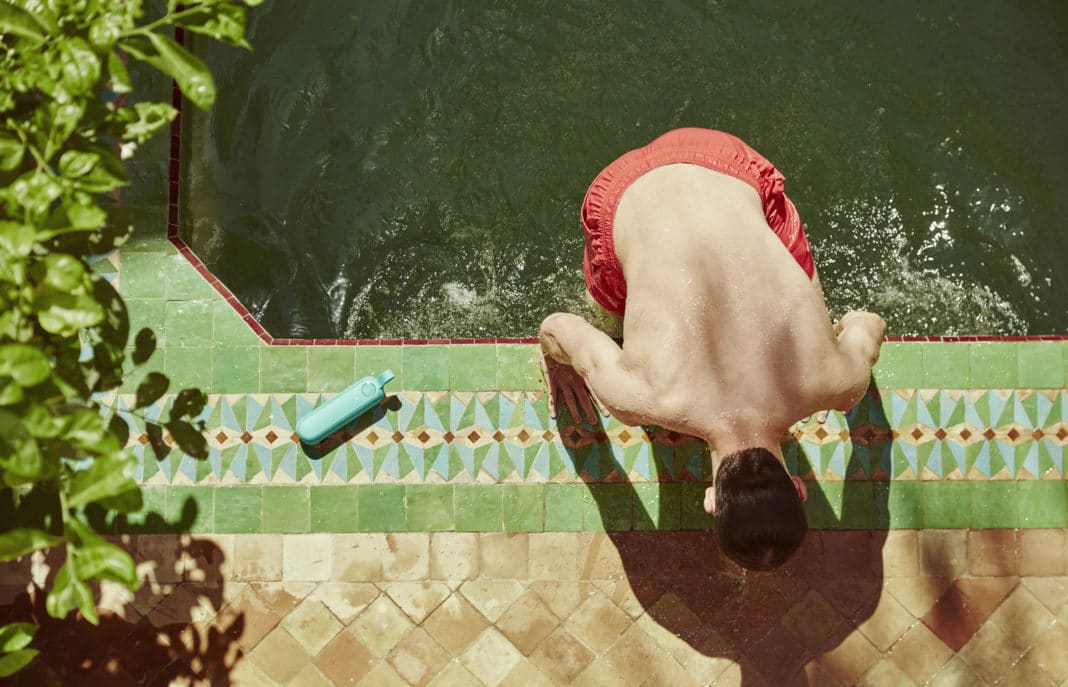 Credit: Libratone
For anyone who likes to travel and play music, having to stay connected to wires while listening can be annoying. The wires frequently get caught on objects as you move around or fall out of your ears. Tangled headphones also means having to unravel a mess of wires before you can start playing your tunes. Having to remain plugged into your electronic device also involves keeping the device on hand. This results in less productivity and efficiency, as you have to pay attention to keep the device connected.
With the creation of Bluetooth, you can now listen to music wirelessly. The Libratone Too speaker utilizes Bluetooth to let you connect your phone without a wire. A speakerphone feature also means you can take important calls or chat with friends hands-free. You might also connect multiple devices in order to increase the scale of sound produced. Rather than dealing with frustrating wire-bound speakers, choose the Libratone Too and free your listening proficiency.
3. Unique portable shape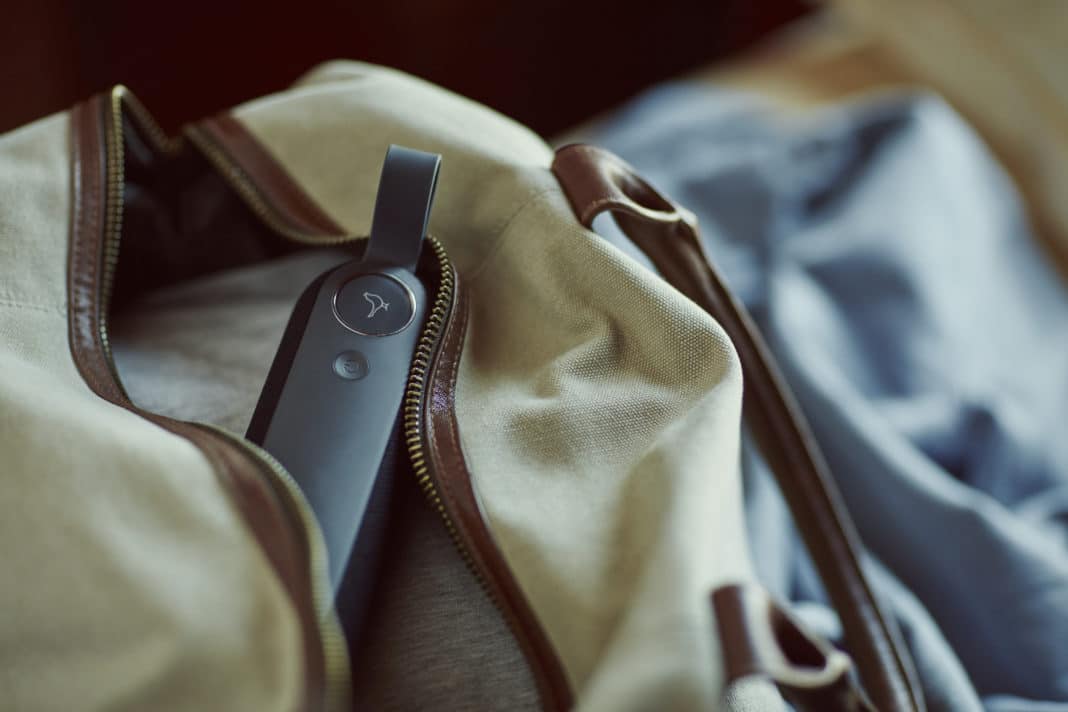 Credit: Libratone
People who travel frequently for work or who spend lots of time outdoors need a speaker that's portable. Hefting around a giant, heavy device does not allow you to move efficiently. However, smaller speakers might sacrifice on quality in order to minimize the amount of space they occupy. This means choosing between great sound and design for a light and easy-to-carry product.
The Libratone Too's portable and high-quality features allow users to have both convenience and superior sound in one device. A bottle-shaped design lets listeners easily find a location for the device amidst their belongings. Slide the speaker into an outside backpack pocket or on your belt. Carrying the speaker will be as easy as holding a drink in your hand. The addition of a carrying loop makes the device even more handy to bring with you. Just suspend the loop from your fingers or attach it to a backpack clip to keep your hands unoccupied.
4. Weather resistant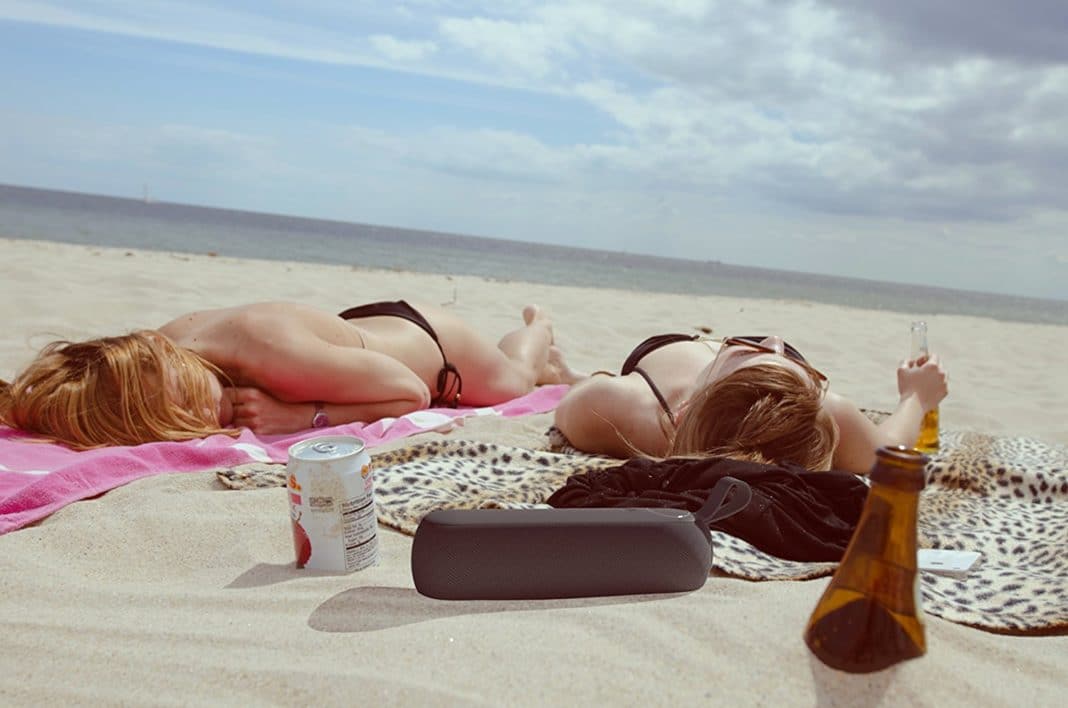 Credit: Amazon
If you plan on bringing your speaker everywhere you go, you'll need to account for weather and accident possibilities. When playing your device outdoors, a sudden rain shower could mean the end of your speaker if it isn't waterproof or splash resistant. Similarly, spilling a hot drink on the electronic equipment might also result in having to say goodbye to your listening device.
Thankfully, speakers like the Libratone Too contain splash resistant features to avoid any potential disasters. The exterior won't get rusted by any water exposure. At the same time, the interior will continue playing even if you drop the speaker into a puddle of water. You can be assured your speaker won't be destroyed due to inclement weather or everyday mishaps.
5. Extended Battery Life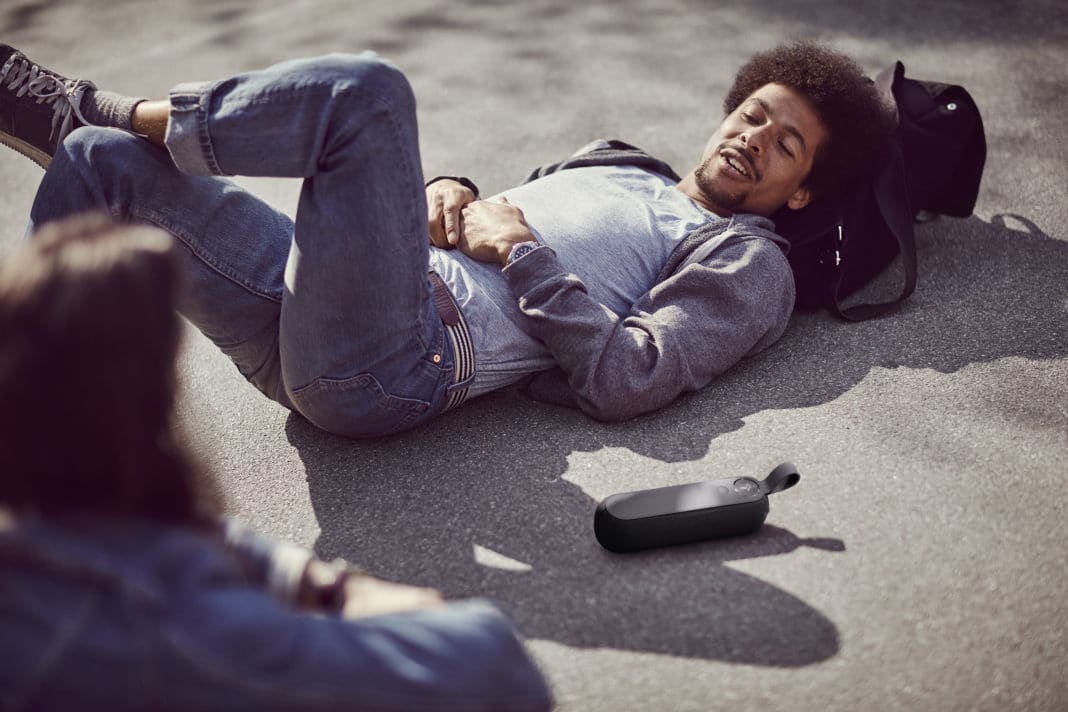 Credit: Libratone
One of the best things about a portable speaker is its ability to play your music from anywhere. Travelers or outdoors adventurers need a device that can last when away from power sources. With the Libratone Too's extended battery life, you won't have to worry about finding an electronic outlet to charge your device. Lasting more than 12 hours on a single charge, the speaker lets you play your tunes from dusk till dawn. The rechargeable battery also means you won't need to carry extra batteries with you at all times.
What Travelers Are Saying About the Libratone TOO
Customers who purchased the Libratone TOO love the speaker's ability to produce high-quality sound. The music remained crisp and clear as the users played their favorite songs, whether indoors or out. When users utilized the device's featured app, they could easily change the EQ settings to create the best possible sound. The reviewers also remarked that the smaller size of the speaker didn't detract from its ability to produce amazing bass. In fact, the compact design added to their listening experiences, as they could bring the speaker anywhere they went.
Many users thought the device's simple design made it easy to manipulate. With only a few buttons for power and volume, the speaker doesn't appear cluttered or have confusing instructions. At the same time, the sleek and understated design gave the speaker a cleaner, more elegant look.
Additionally, many found the color options to be a nice change from other speaker brands that usually only offer black. Shades like Caribbean Green, Cerise Red, and Cloudy Grey gave users fun and exciting choices beyond the standard neutral options. The bright colors enabled customers to liven up their environments with the speaker's vibrant hues.
Alternative Bluetooth Speakers
Despite the Libratone Too's awesome features, you might find something missing from the device. If you're looking for a different type of speaker with similar quality, check out these alternatives below.
1. JBL Flip 4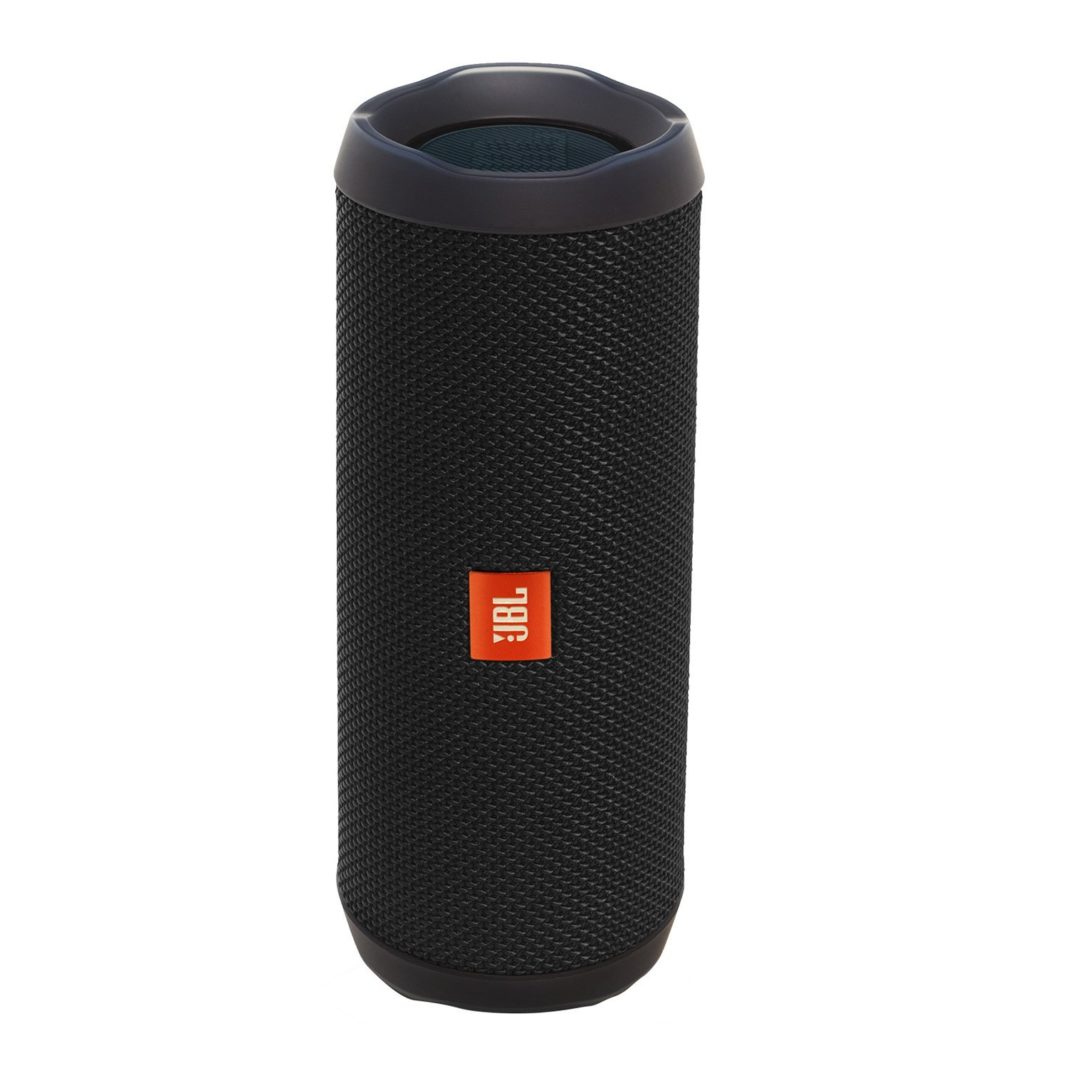 This wireless speaker offers users with a portable and convenient listening experience. The JBL Flip 4 comes equipped with Bluetooth, so you can hear your music without a wire connection. Including dual passive radiators, the device can produce seriously powerful sound, despite its tinier size. A rechargeable battery allowing up to 12 hours of usage means you can spend plenty of time outdoors while listening. With a waterproof design, you won't have to worry about rains or spills ruining your speaker. Additionally, you can connect up to two devices, like phones, meaning you can share your music playing with a friend.
2. UE Wonderboom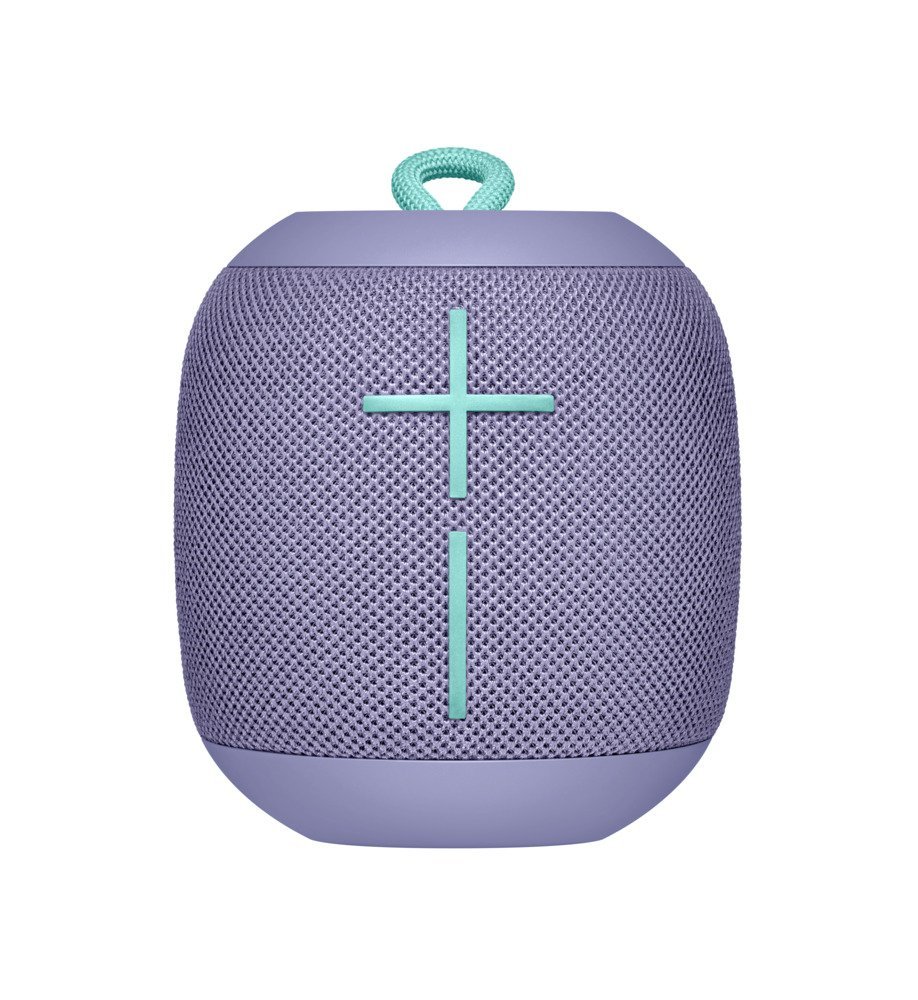 The UE Wonderboom speaker provides incredible sound with a design that can fit in the palm of your hand. Offering 360-degree coverage, the music emanating from this speaker will reach everyone as they party around the room. Don't worry about accidentally dropping the speaker in a drink. With its waterproof capabilities, the Wonderboom will continue to play despite any dips in liquids. Fun color options like Cashmere Pink or Lilac let you stand out in a crowd when using the device. You can also keep dancing to your tunes all night long, as the speaker's battery lasts up to 10 hours.
3. Bose SoundLink Revolve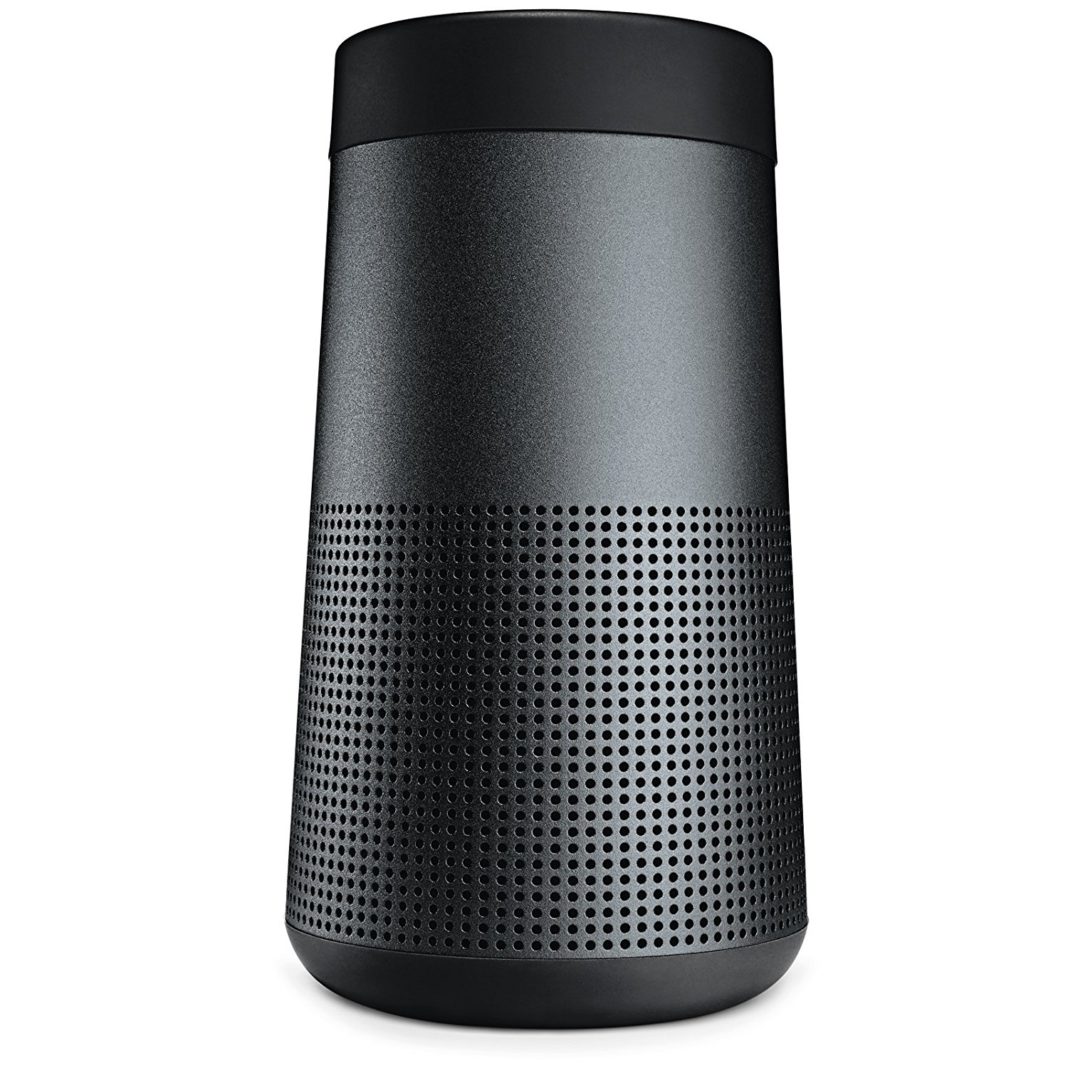 When you choose the Bose SoundLink Revolve, you'll be getting wireless listening and great sound quality in one package. The speaker works with Siri and Google Assistant, so you can give the device commands even from a distance. This way, you can change a song without having to stop partying or pause your current activity. With the bluetooth feature, you might also take important business calls hands-free. An additional Bose Connect app gives the user tips on how to make the best of their speaker's capabilities. Select Party Mode to connect multiple speakers when trying to produce the loudest, most immersive sound.
Choose the Libratone Too speaker and play your music on the move.
If you love to play your music but hate staying in one place, consider purchasing a wireless speaker. Many new devices have been created to give users the ability to hear their favorite tunes without staying plugged in. With the Libratone Too, you can listen to your sounds while travelling or partying outdoors. Instead of remaining confined to a single location, free your listening experience by using a wireless, Bluetooth speaker.
Related Article: 10 Best Bluetooth Speakers Money Can Buy | Review