Upgrade your hiking adventures by wearing the La Sportiva Katana Lace Climbing Shoe.
Travelers who embark on outdoors adventures already know how important the right shoe can be for having an enjoyable trip. When you're wearing comfortable shoes that function well in your environment, the outdoors expedition becomes even more exciting and fun. However, if you don't wear proper shoes, your feet can grow sore, and you'll want to end the trip early. This leads to frustrations as you wish you had worn the effective gear on your adventures. If you're planning on climbing up mountains this year, consider the La Sportiva Katana Lace Climbing Shoe. These shoes remain ideal for uphill treks, ensuring your feet stay cozy and don't slip on the ground. Read our article below to learn all about the shoes and their awesome features.
A Little About La Sportiva
Credit: La Sportiva / Facebook
La Sportiva has been crafting top-notch mountain gear for the past 90 years. The brand, headquartered in the Dolomote mountains of Italy, knows the importance of proper climbing apparel. Using their expertise in designing shoes and other mountainous gear, La Sportiva continues to make innovative products. Since La Sportiva owns their own factory in Italy, the company maintains the ability to control every level of production. Accordingly, La Sportiva ensures each of their shoes and other items retain a hand-crafted, immaculate feel and construction. This company strives to satisfy each of their customers every day, as they perservere in making creative and exceptional products.
The La Sportiva Katana Lace Climbing Shoe Features & Benefits
Versatility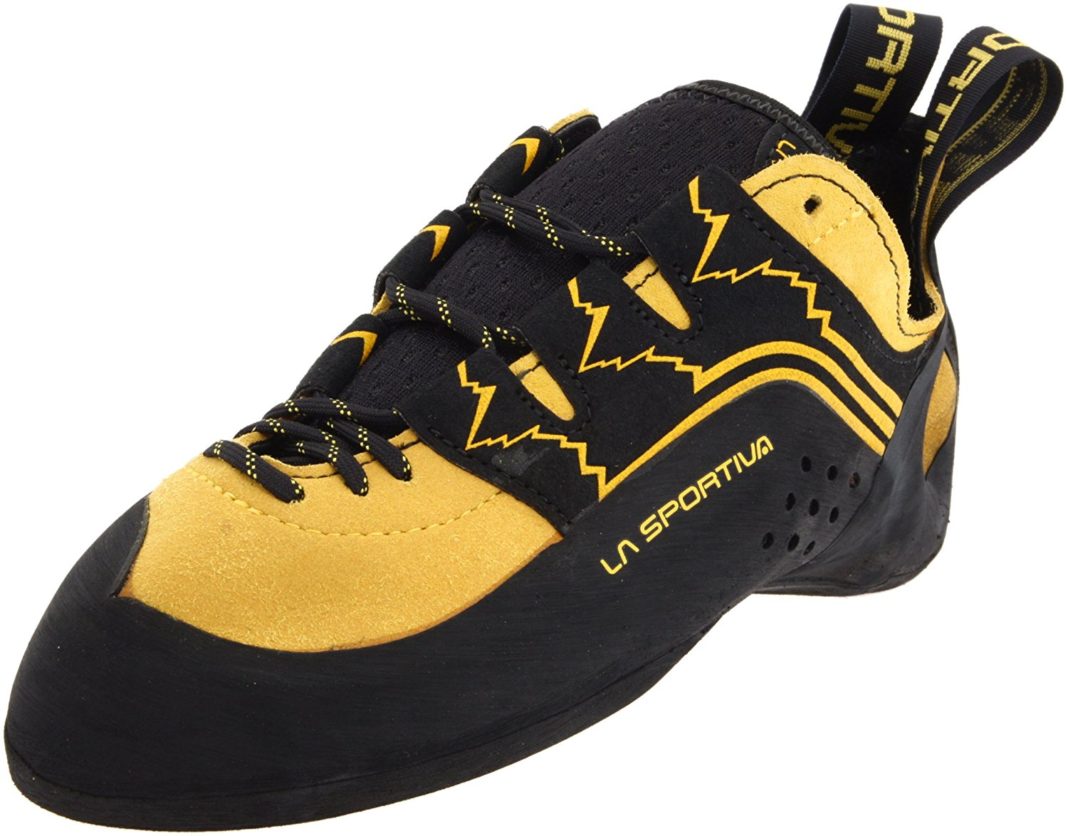 When you're looking to buy climbing shoes, the pair you choose should be wearable in many environments. Instead of paying for multiple shoes, you'll want footwear that can be worn throughout multiple types of activities. You don't want to purchase expensive shoes for only a single purpose. For travelers on a budget, the travel gear they buy should have a great amount of versatility.
Accordingly, if you want versatile footwear, consider the La Sportiva Katana Lace Climbing Shoe. These shoes let travelers climb in an array of situations. You could trek up a rocky mountainside while wearing these, or simply practice bouldering in the gym. This versatility makes the La Sportiva shoes ideal for any and every outdoors activity. You'll want to don this footwear during all sorts of occasions, from weekend climbing adventures to everyday workouts.
Comfort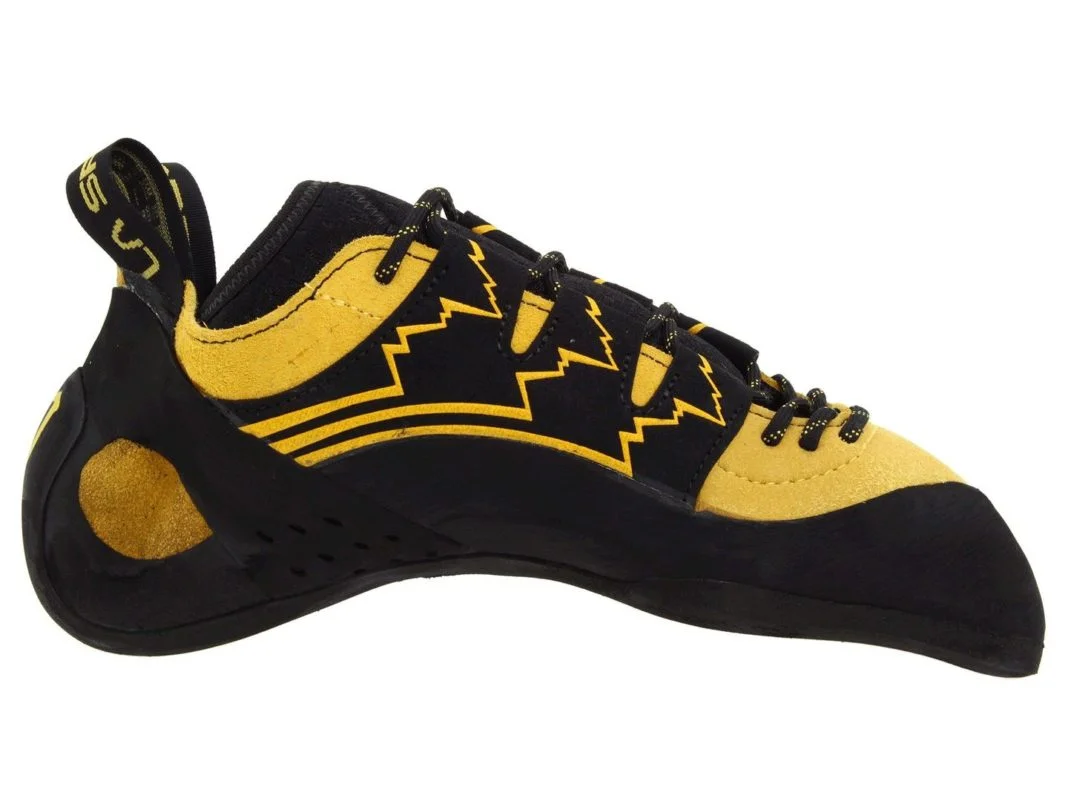 One of the most important things about purchasing shoes involves finding a pair that feel comfortable. If you're going to be wearing shoes while outdoors, you need them to remain cozy on your feet. You don't want to wear uncomfortable shoes for hours on end. As you try to climb mountains or workout in the gym, your shoes should feel invisible. Shoes that don't maintain comfortable designs may result in chafing or blisters when worn for long periods.
With the La Sportiva Katana Lace Climbing Shoe, you'll never have to worry about feeling uncomfortable. These shoes utilize materials that ensure complete comfort for your feet, even after hours of wear. A Lorica upper and Pacifica-lined forefoot ensure your feet remain snug inside the shoe. You won't have to worry about sliding around or experiencing friction while your feet stay within the footwear.
Edging and Precision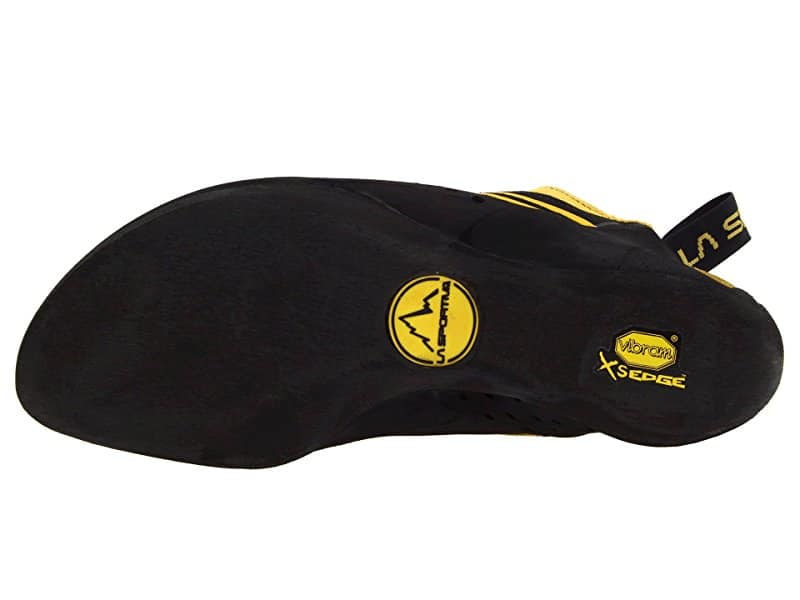 Climbing shoes require certain features that normal, everyday shoes don't necessarily need. Travelers interested in climbing can't just wear any old hiking shoes if they want to become successful at the activity. Footwear designed for scaling mountains must maintain the ability to grip onto rocky and unbalanced environments. These types of shoes should also contain features for stepping into cracks and corners. This means the shoes may have pointed toes or a specific shape that makes them ideal for climbing.
The La Sportiva Katana Lace Climbing Shoe contains a variety of features that make them perfect to wear when climbing. A Vibram XS Edge compound lets you focus your weight on your foot in specific areas. The shoe's pointed and downturned shape also helps you distribute your weight while you climb. You'll have greater support and balance, thanks to these shoes. Additionally, the shoes contain a medium-asymmetrical toebox, which provides greater levels of precision when stepping. For example, if you decide to climb the Utah mountains, you'll never worry about slipping or falling.
Adjustable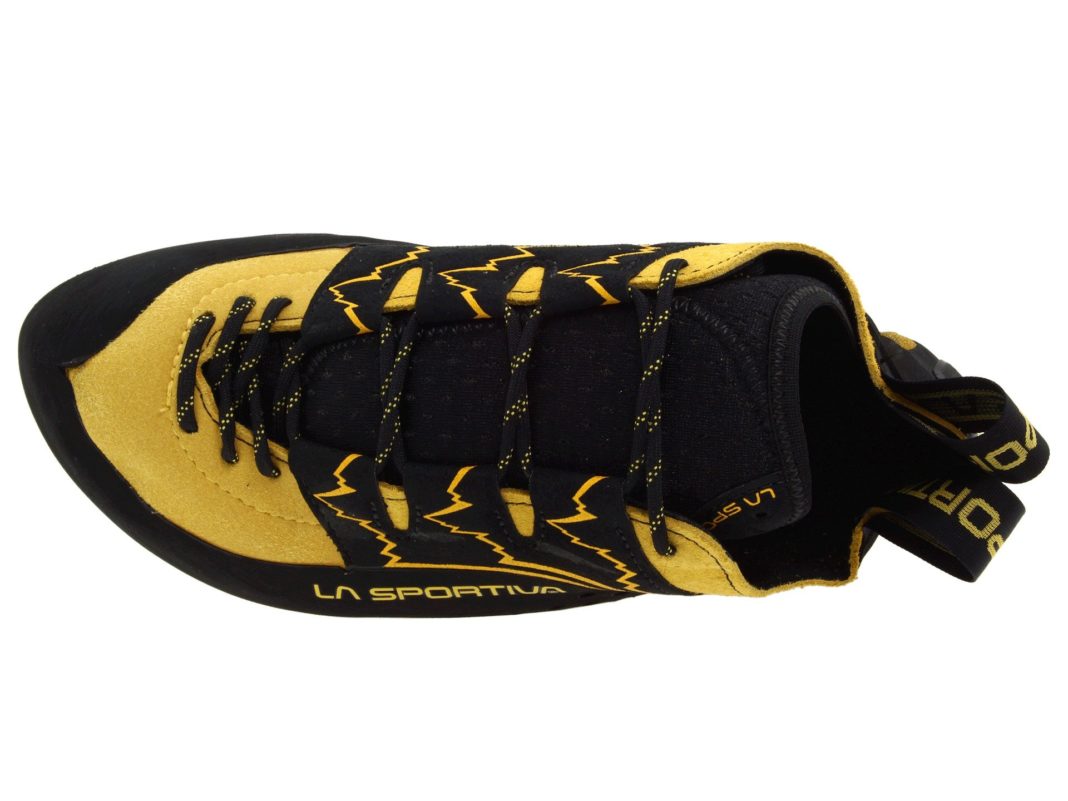 Some pairs of climbing shoes can feel too tight or loose when you wear them to exercise. Since not everyone has the same shaped foot, not every shoe will feel right on every person. Accordingly, shoes need to be adjustable in order to fit a variety of wearers. However, certain climbing shoes don't offer the ability to loosen or tighten the fit. This can cause frustrations when your feet feel uncomfortable as you try to scale a mountainside.
Thankfully, footwear like the La Sportiva Katana Lace Climbing Shoe remains adjustable for every wearer. With the lacing on these shoes, travelers can tighten or loosen the fit as much as they please. You can ensure your shoes feel completely snug, yet not uncomfortable, while you wear them. Instead of returning shoes that don't fit right, you can simply adjust these and make them feel perfect.
Durable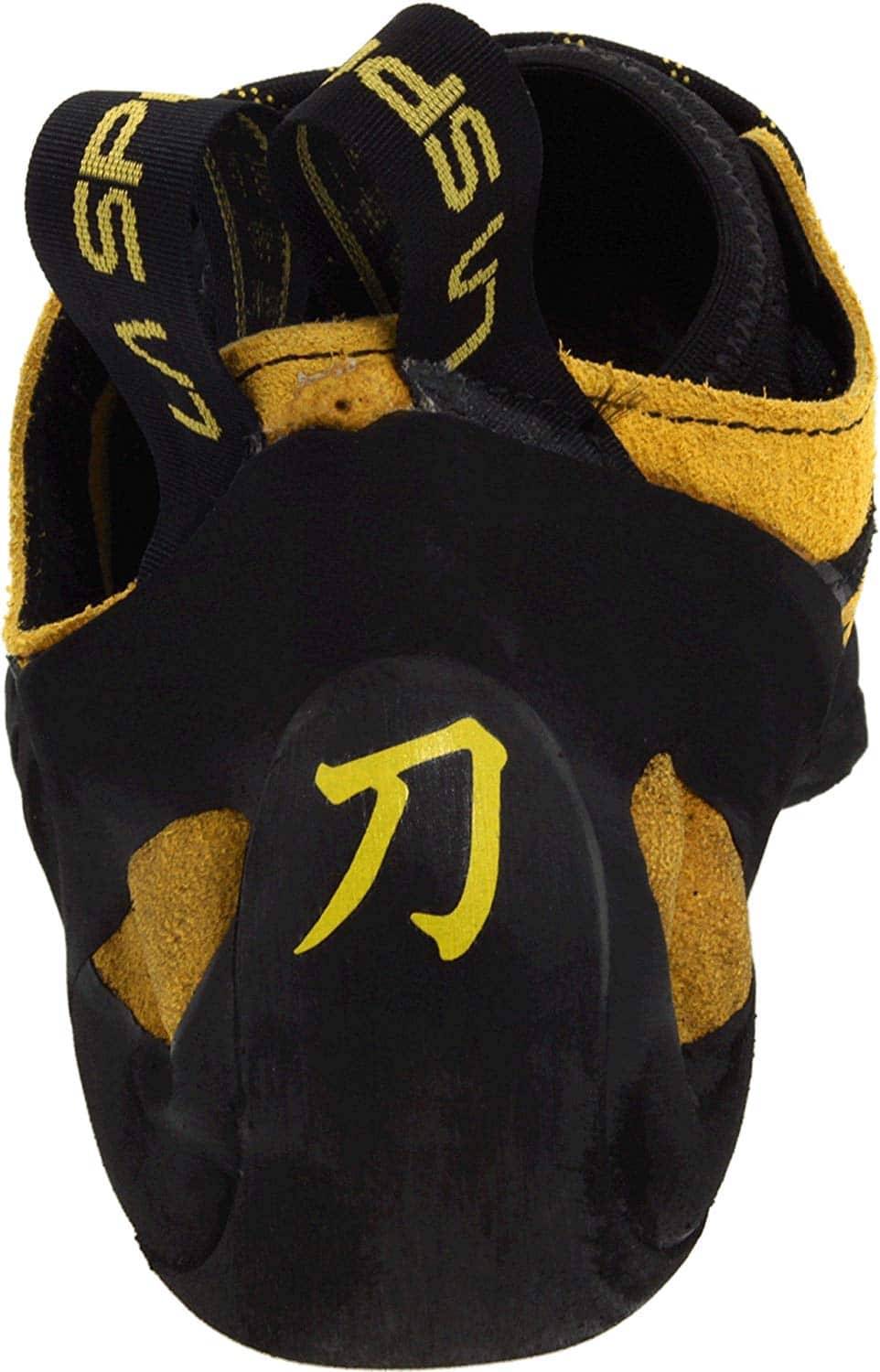 Outdoors shoes should first and foremost maintain a durable construction. Flimsy kinds of shoes won't stand up against hours of wear in rough terrains. This means the shoes you purchase for climbing adventures should also be able to withstand some weathering. You don't want to buy a new pair of shoes soon after you've purchased a first pair. Weakly constructed shoes can't offer you the durability you need in climbing footwear.
When you wear the La Sportiva Katana Lace Climbing Shoe, you can rest assured the footwear will remain durable. These shoes have been crafted with strong materials that make the shoe resistant to damage and wear and tear. La Sportiva's P3 patented technology ensures the shoes remain intact even after months or years of usage. You can bet on these shoes staying completely wearable and undamaged no matter how many times you wear them.
What Travelers Are Saying About the La Sportiva Katana Lace Climbing Shoe
Travelers who purchased the La Sportiva Katana Lace Climbing Shoe raved about the product's versatility. Reviewers could throw on the shoes and go for a hike or wear the shoes for a more intense climb. No matter where they went, the shoes fit travelers' feet well, and kept them from slipping or falling down. The La Sportiva shoes were considered ideal for every outdoor adventure, though mountain climbing remained a popular activity amongst wearers. Since the shoe maintains a pointed toe, climbers could fit inside tiny cracks or corners as they climbed. Additionally, many reviewers agreed that the shoe felt tight enough to keep feet from sliding around as they moved. This kept climbers from feeling unsteady while working out.
A few reviewers thought that the La Sportiva Katana Lace Climbing Shoe could have utilized Velcro instead of laces. This meant that reviewers had to spend more time tightening the shoe than they would have liked. Some also found the shoe slightly loose, especially around the heel of the foot. However, these reviewers related that the fit of the shoe may differ based on individual foot shapes. Overall, most travelers considered the La Sportiva shoe to be ideal for climbing activities.
Alternative Climbing Shoes You May Love
1. Men's SCARPA Instinct VS Climbing Shoe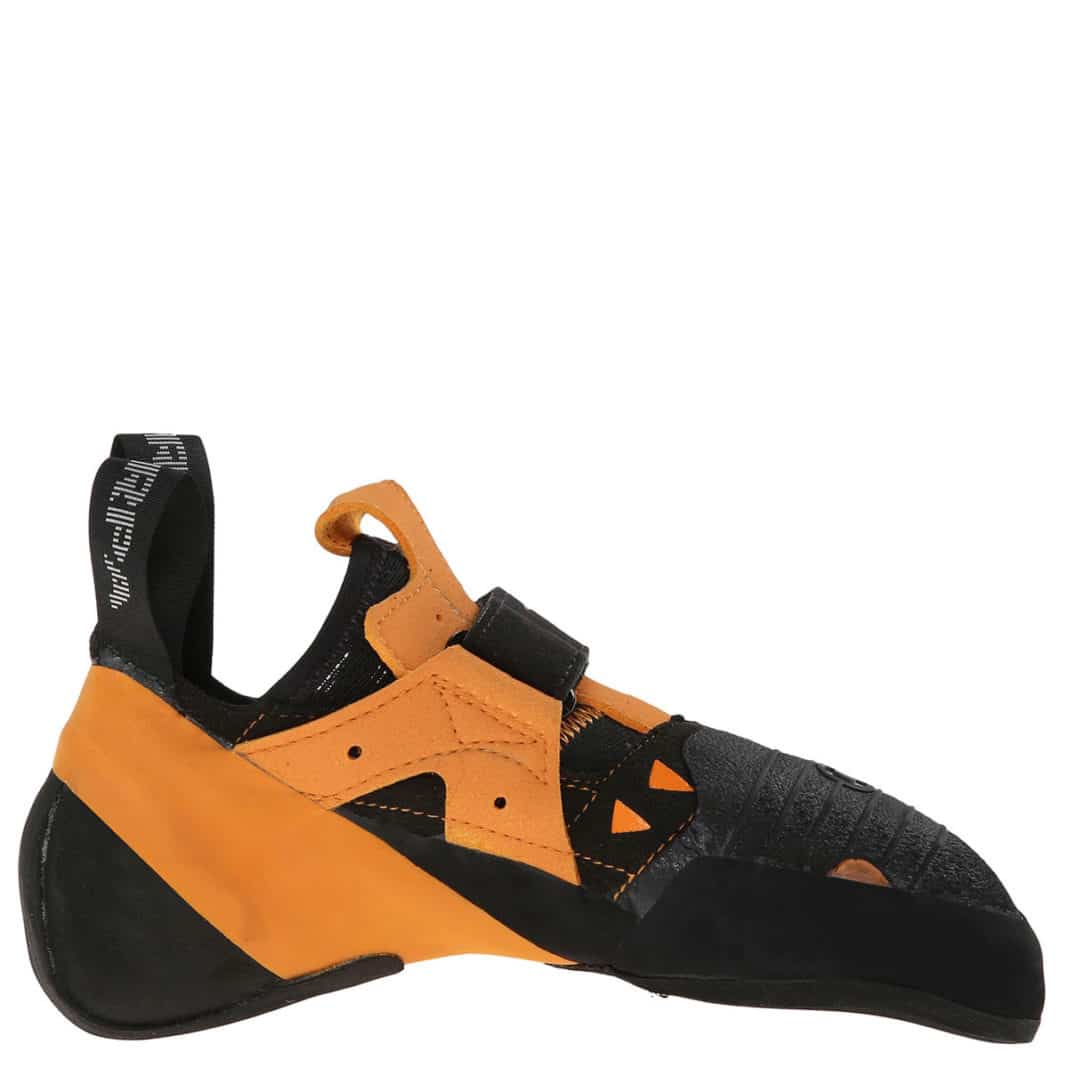 If you weren't completely satisfied by the La Sportiva Katana Lace Climbing Shoe, consider the SCARPA Instinct VS Climbing Shoe. This product remains comparable to the Sportiva shoe, as it maintains the features you desire in climbing footwear. A high-quality rubber edge on the shoe helps prevent deformation while you stand and move around. These shoes feel soft when worn for long periods, ensuring you don't experience pain after hours of usage. The SCARPA shoes conform to the feet of those who don them, which keeps them from sliding around during wear. Highly charged, bi-tension randing offers a huge amount of toe power, so you can step in small areas with ease. You'll be able to remain stable and calm as you climb up mountains and trek down hills. A floating power strap also provides the adjustment features travelers often desire in their shoes. This means you can make the shoe as tight or as loose as you want. Be sure to consider these climbing shoes if the La Sportiva Lace Shoe doesn't meet all of your qualifications.
2. Climb X Rave Strap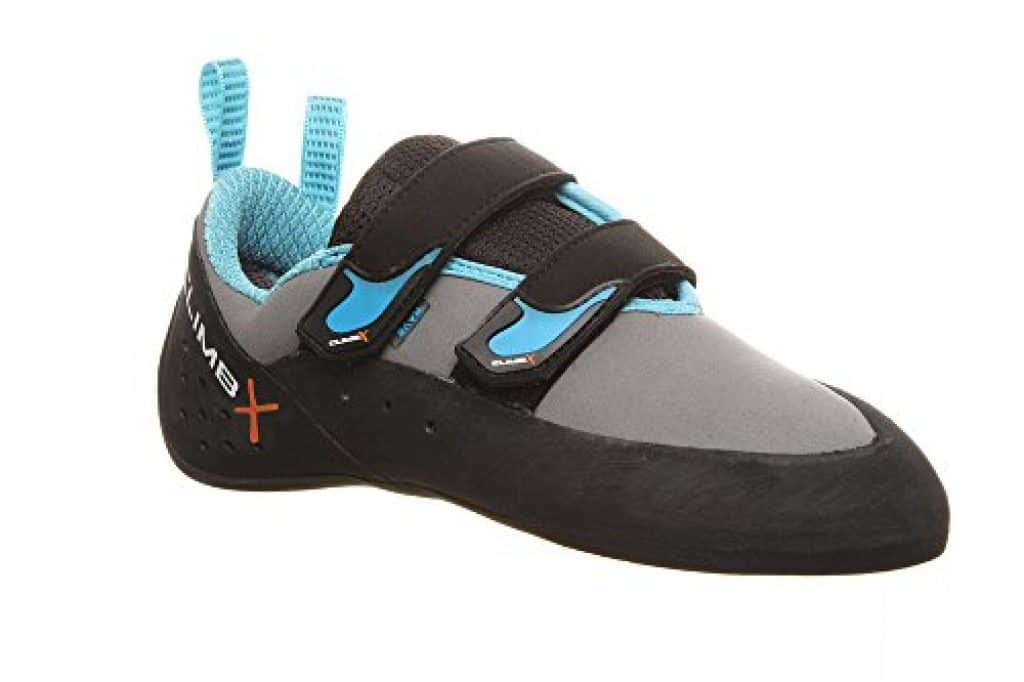 The Climb X Rave shoe has similar features to the La Sportiva Katana Lace Climbing Shoe. If you're looking for comfort and durability in your climbing footwear, these shoes have got you covered. They fit your feet like a glove, ensuring you don't slip or slide while you move. A padded collar and heel offer extra comfort, making the shoes super cozy to wear. You won't have to worry about chafing when you don these shoes for a long period of time. An anti-microbial hemp footbed keeps smells from developing after you've worn the shoes on multiple occasions. Even if you get the shoes a little wet, you won't need to have anxiety about the shoes becoming smelly. Additionally, these shoes come in more than just one color. Depending on your favorite shade, you can choose between red or blue. With such a vibrant appearance, these shoes may make your climbing adventures all the more exciting.
3. Evolv Spark Climbing Shoe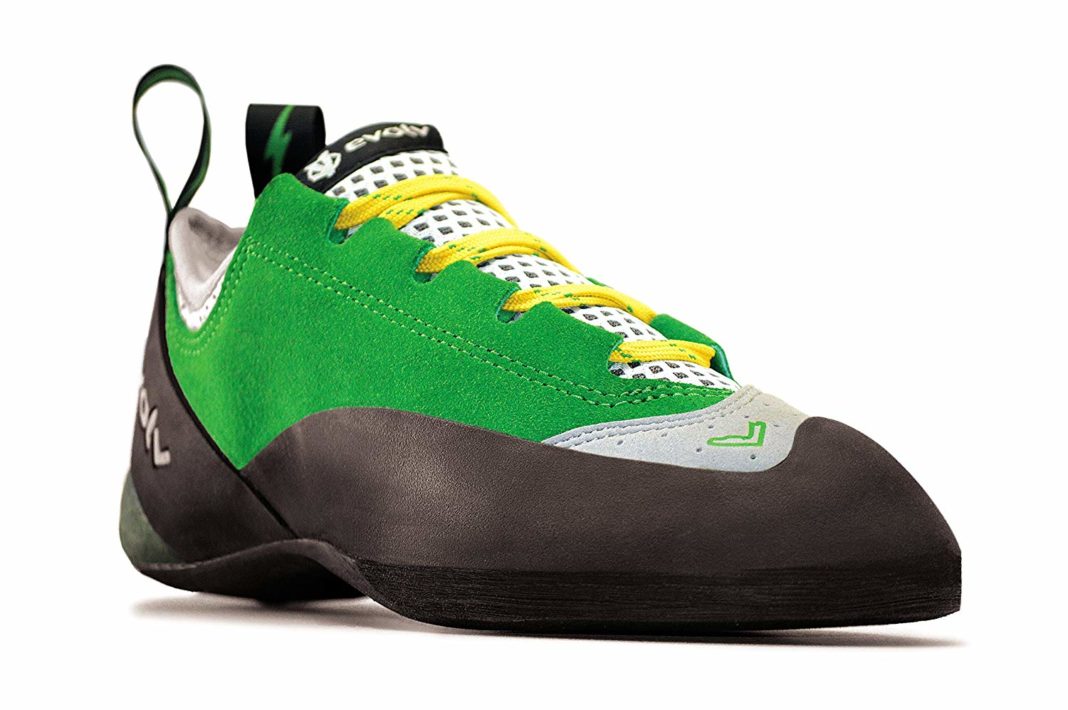 With the Evolv Spark Climbing Shoe, travelers can climb mountains for hours in complete comfort. Like the La Sportiva Katana Lace Climbing Shoe, these shoes contain tons of traction. This means that you won't need to worry about slipping and falling down when you trek up mountainsides. A nylon footbed provides cushion and breathability, while the leather forefoot remains extremely durable. Partial lining with 3-D Air Mesh offers extra support when you're moving around the environment. Enhanced Arch Support technology creates a form-fitting feel, so travelers can step with ease. Strings to tie the shoe also allow wearers to adjust the fit of the footwear. Instead of struggling with too loose or too tight shoes, you can wear these and customize the ideal fit. The lace-ups even make it easier to adjust along the entire foot length, rather then simply making one part narrower.
Never trek up mountainsides again without the La Sportiva Katana Lace Climbing Shoe.
If you're a traveler who enjoys indoor rock climbing or trekking up mountains, you need decent climbing shoes. Those without the proper travel gear will fail to have an enjoyable outdoors adventure. Thankfully, La Sportiva has created a pair of amazing shoes that won't let you down as you travel outside. The La Sportiva Katana Lace Climbing Shoe remains a top choice for all kinds of climbing activities. These shoes remain comfortable and maintain great traction, so your feet will always feel cozy and stable. Hopefully, our article has inspired you to purchase these top-notch shoes before embarking on another expedition. Visit the most famous mountains in the world while wearing these incredible shoes.
Related Article: 6 Best Climbing Shoes for Men and Women