Try on your next pair of rock climbing shoes: the Climb X Rave Strap Climbing Shoes.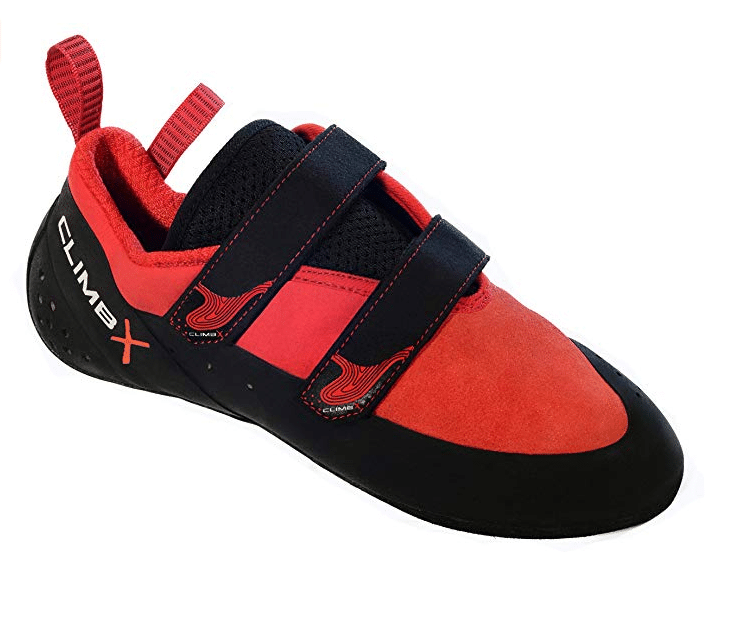 As rock climbers and outdoor adventurers, we understand how difficult it can be to find climbing gear that fits you just right. Accepting that you've resoled your climbing shoes for the final time and that it's finally time to get a new pair can be heartbreaking. On top of that, new shoes aren't cheap. This just adds on to the unappealing nature of shopping for a new pair. Hopefully our Climb X Rave Strap Climbing Shoe review will make it a little easier to let go.
To help ease the transition, we've laid out step-by-step why these shoes may be the next pair for you. The design is light, flexible, and breathable, making them especially ideal climbing shoes for the summer months. Don't let the affordability of these shoes deter you; this Climb X Rave Strap Climbing Shoe review will break down all the reasons why these shoes can be a worthy purchase to add to your adventure gear collection.
Padded to perfection
Something we love about climb x climbing shoes are their soft, comfortable padding. An ingenious tactic on the designer's part was to ensure that the collar and heel were padded separately. In doing so, the cushioned padding doesn't take away from the grip. Climbers can still maintain comfort without worrying about slipping. The ankle is also well padded, so if you throw on a pair of socks that don't sit quite as high up on your leg as you'd like them to, you don't have to worry about the shoes rubbing against your skin during the climb.
A note about these climb x shoes sizing: because these shoes are so well padded, they do tend to run a little small. We advise trying out a pair that's half a size larger than your normal size when ordering these shoes.
For the price of the shoes and the amount of padding that is provided, these climb x climbing shoes make for a great beginner shoe or a replacement pair when you've outworn yours at the climbing gym.
Breezy and breathable
It's easy to feel suffocated by your climbing shoes when you're hanging on by the last thread (or, rock…) One of the biggest benefits of these climb x shoes are their breathability. The shoes and its padding are made out of a mesh material that allows for air to pass through while being worn while keeping the feet comfortable on the most difficult climbs.
The breathability helps with cleanliness, too. Throw your Climb X Rave Strap Climbing Shoes into the washer with the rest of your clothes and allow them to air dry. Seriously, the shoes will not be damaged and you'll take the stink right out of them!
Durable and reliable
The last thing you want while climbing up the side of a mountain or scaling an indoor climbing wall is for your shoe to slip. While researching for our Climb X Rave Strap Climbing Shoe review, we found these climb x shoes are so strongly stitched that it's difficult for the climber to slip!
The body of the shoe is double stitched which allows for the foot to be held in more securely, thus increasing durability. Not only that, well-stitched material increases the shoes' lifespan. Overall, these shoes are affordable and well made. You can't go wrong with that.
Your feet won't stink!
That's something we can all get excited about right? I mean, let's face it; it's pretty inevitable for your feet to get at least a little smelly while scaling a mountain or climbing wall. But due to the mesh interior and secure but loosely padded fit of these shoes, body odor – rather, foot odor – will be reduced.
This product eliminates odor largely due to the organic "foot hemp feature," aka the hemp bed in the sole of the shoe. This bedding eliminates bad odor from the shoes while ensuring to keep the feet fresh for the duration of the climb. Finally you can take your shoes off after a long climb and not be worried by the odor they may give off! Trust us, your friends will thank you for this.
Pros: our overall takeaway
It seems that overall the pros for this product outweigh the cons. While working on our Climb X Rave Strap Climbing Shoe review, we found the double-stitched design makes for a strong body, the hemp bedding is odor resistant, and the durable padding keeps the foot secure while ensuring comfortability. Plus, the design is cool and the shoes are affordable. You'll be safe and stylish with these climb x shoes.
While we really do believe the shoes are worth the purchase, it's important to note that these may not be the best shoes for regular outdoor climbers. A common consensus seems to be that these are a good "beginner shoe." If you're looking to save money on shoe rental costs at your rock gym, the Climb X Rave Climbing Strap Shoes are a good option.
That being said, these shoes are well-made and could be happily purchased by climbers of all levels. Enjoy your sweat-free climb with these affordable new shoes!
Cons: some things to consider
While the thick, secure padding is ideal for keeping the feet comfortable, it also results in a more snug fit. Overall these shoes tend to run small, so we advise doing your best to try them on in person before purchasing a pair. Because our Climb X Rave Strap Climbing Shoe review identified that these shoes run small, we also found this factor makes it more difficult to find the best fit of this product.
Though it may take you a few different tries to find the best size, we still highly recommend the Climb X Rave Strap Climbing Shoe as one of your next climbing shoes. They're comfortable, breezy, and they won't break the bank.
In conclusion…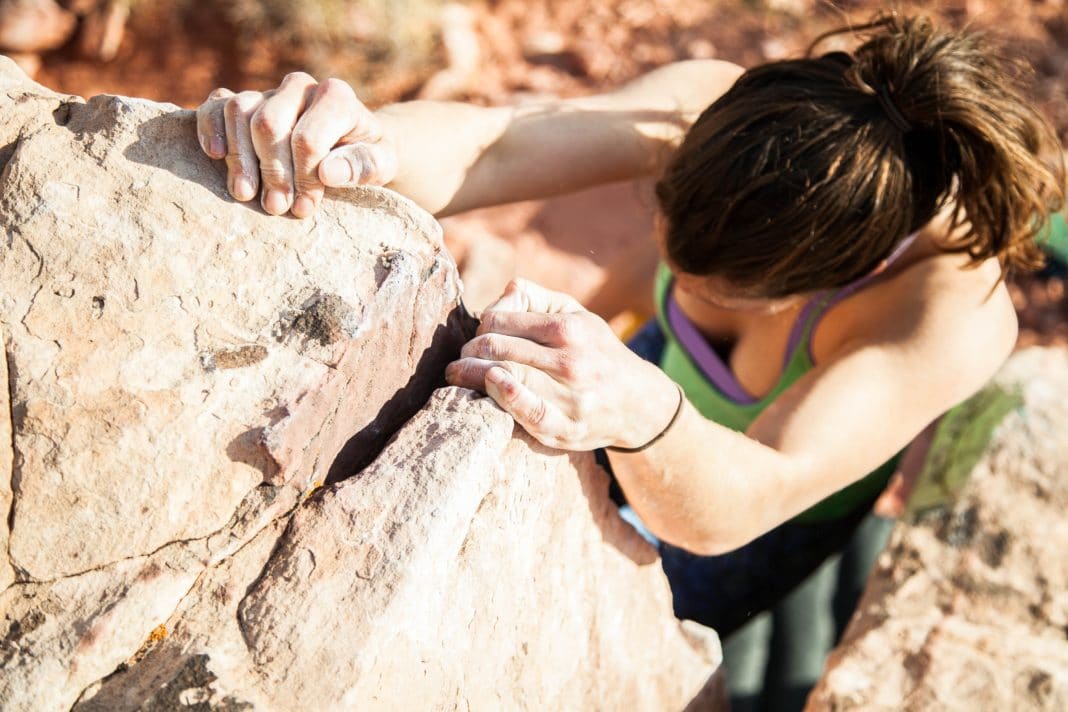 We hope this Climb X Rave Strap Climbing Shoe review has given you enough information to help determine whether or not these shoes are the right fit for you! We do our best to describe and research products thoroughly and precisely to ensure Trekbible readers get the most reliable and cost effective gear.
Overall, the Climb X Rave Strap Climbing Shoes make a strong addition to your climbing gear collection while still leaving financial wiggle room for other purchases. If you're looking to add another pair of shoes to your pile that provide durability and comfort, the Climb X Rave Climbing Shoes are a good choice. If you're looking to purchase just one pair of climbing shoes that can be used on all occasions, however, you may want to shop around a little more.
We're confident in our Climb X Rave Strap Climbing Shoe review. But at the end of the day, you won't know if a product is right for you until you try it out.
We're always interested in your feedback, so let us know what you think of these shoes. Until then, happy climbing!
Related Article: ​​6 Best Climbing Shoes for Men and Women​​​