Cedar Point is widely regarded as the rollercoaster capital of the world. Their rides consistently rank amongst the top in the world in categories like speed, height, and drop distance. After their most recent announcement, it looks like Cedar Point in Sandusky, Ohio is soon to be home to a new ride, primed to shatter even more records.
The park announced Steel Vengeance for the 2018 park season, a wood-steel hybrid coaster. These rides are a fusion of old fashioned wooden coasters and the more modern steel-rail design familiar to most. The design team at Cedar Point took the hybrid coaster design and pushed it to its limits. Steel Vengeance features a 204-foot drop straight down, reaching max speeds of 74 miles per hour. This is completely revolutionary in the coaster world because no wooden roller coaster yet built includes a drop higher than 200 feet
But the cutting edge design doesn't stop there. Throughout the 5,740ft-long ride, riders experience 27.2 seconds of zero-gravity. This means Steel Vengeance daredevils can count on nearly half a minute of weightlessness. Again, this breaks records not just for wooden coasters but has the most airtime of any rollercoaster in the world. No word yet on whether or not this counts as astronaut training.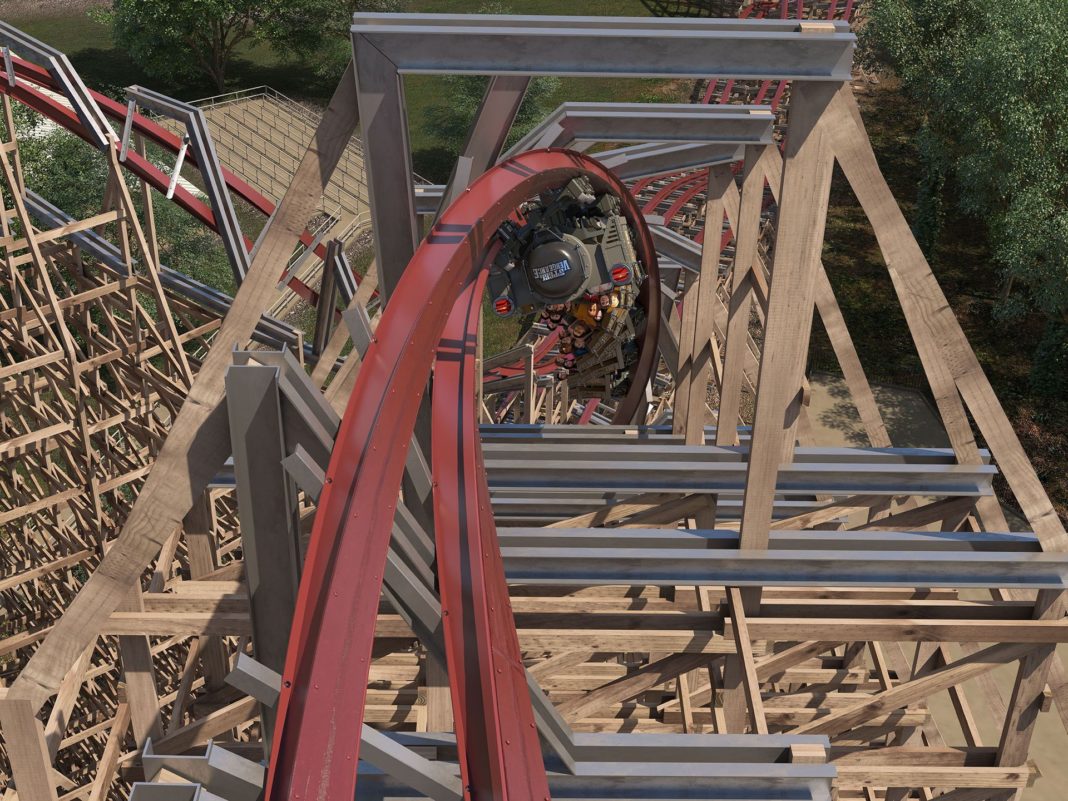 Steel Vengeance has a great pedigree, built by Rocky Mountain Construction. These coaster engineers are responsible for the most impressive wooden-steel ride around. They built Dollywood's new Lightning Rod, the fastest of its kind (until Steel Vengeance, that is). In addition to the massive drops and hangtime, the ride also features upside-down barrel rolls. That's right, this wooden coaster will actually flip riders upside-down, a far cry from the train-like tracks of the past.
If you're a rollercoaster junkie, this is another excuse to revisit this thrill-ride mecca. And if you are just joining those adrenaline-fueled enthusiasts, this coaster proves we have entered a rollercoaster golden age. Start planning your trips now, Steel Vengeance opens May 2018.
Related Article: Wonder Woman Roller Coaster Coming to Six Flags