Are you looking to take an end of summer vacay? Check out these amazing things to do in Cabo.
While it definitely has the reputation of a party city, there's so much more to it than drinking margaritas on the beach. Dig deeper and you'll see an astounding amount of natural beauty. Leave the touristy things to do in Cabo in the dust. We're going to seek out places to explore its natural wonders, dive into the culture, and leave your worries behind you.
Here Are Our Picks for the Best Things to Do in Cabo
Travel down to the edge of the Baja peninsula and you'll find the fastest growing section in all of Mexico. Cabo refers to Cabo San Lucas, San Jose del Cabo, and the spread of resorts dotting the sand between them. While Cabo San Lucas is a famous tourist draw, San Jose del Cabo offers a more quiet and authentic experience on its pristine white shores.
When you're ready for that long weekend or staycation, come to Baja. Lovely waterfront restaurants offer seafood for a steal, beaches stretch as far as the eyes can see, and the landscape is ever evolving. Drive just a few hours and you can explore everything from quaint, artistic towns, pristine deserts, rugged mountainous terrain, and coral reefs off the Sea of Cortez. If you're looking for adventure, the options are endless. Go jet skiing, snorkel around secluded coves, soar above the clouds parasailing, dive with the fishes, go horseback riding on the beach.
1. Roam Around Todos Santos
Have you heard of this funky surf town before? It's one of the best, unspoiled treasures left in Cabo. Just an hour away from the shores of Cabo San Lucas, Todo Santos attracts travelers seeking an off the grid adventure. One of the first things you'll notice when you arrive is the beautiful architecture all around. Boutique hotels offer a comfortable place to stay along the shores, art galleries a place to browse in the afternoon, and coastal cuisine that will keep you coming back again and again.
2. Go Fishing
Did you know that big names like Bing Crosby, Bob Hope, and John Steinbeck put this place on the map? Travelers are lured in by fertile waters, tales of fishermen reeling in a dream catch, tales of dorado, and more. If you're looking for things to do in Cabo San Lucas, fishing should be one of them.
Today, it's no secret that these are some of the most popular waters in the world for big catches. International competitions are held here annually for those seeking a purse prize in the millions. You don't have to be an expert to hit the water though. Enthusiasm, a boat, and a rod will get you a lot of places.
3. Go Whale Watching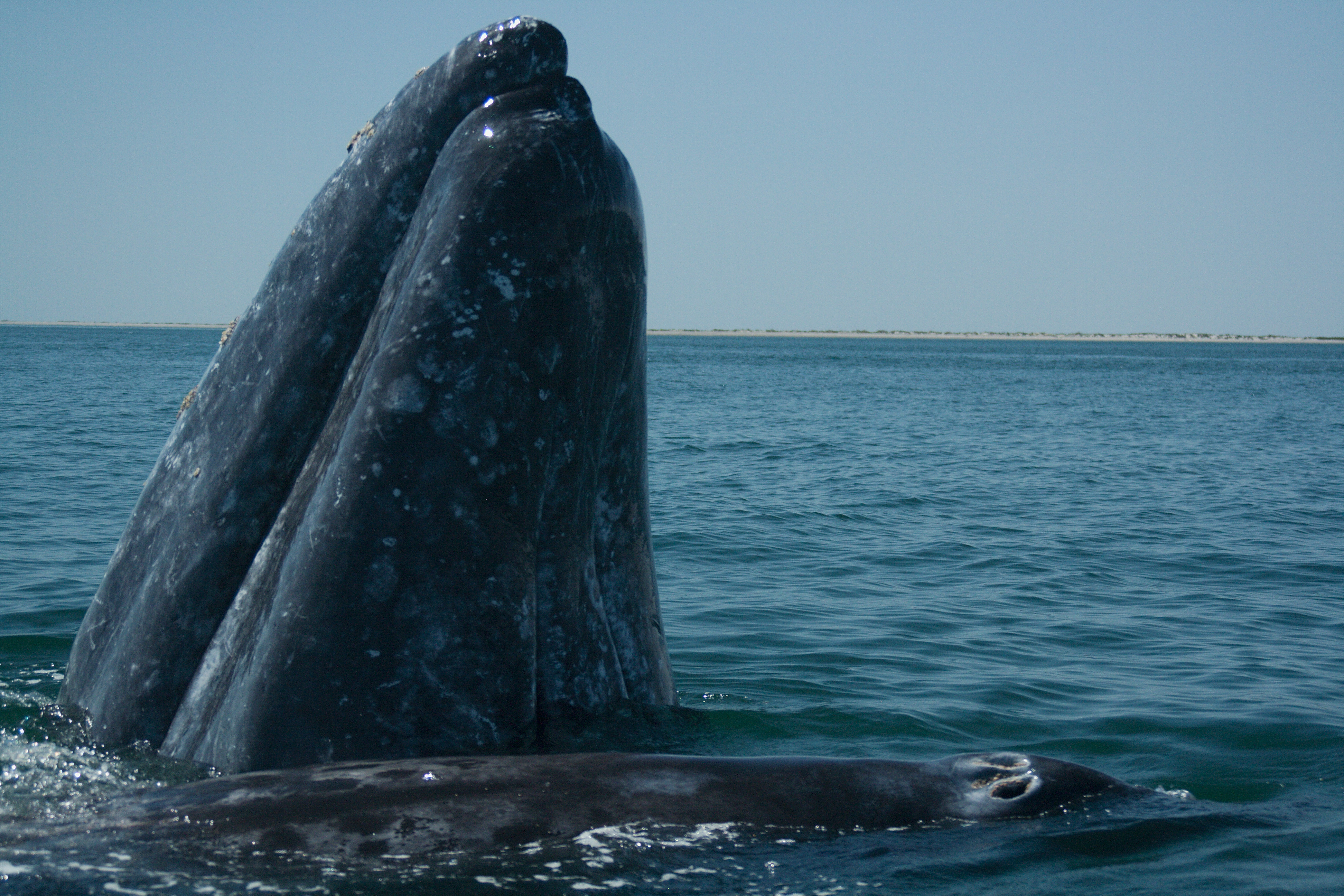 If you're visiting between the months of April to December, you need to go whale watching. While it might sound like your typical Seattle tourist activity, the experience you'll get here is so different. Add it to your list of things to do in Cabo. During the late spring to winter months, you'll get to experience the wonder of these majestic creatures swimming right up to your boat. Gray, humpback, blue, and whale sharks pass by the coast of Cabo on their migratory route.
Some of the best whale watching can be had on the Sea of Cortez. Here, humpbacks gather in the calmer waters to feed. To view these creatures in their natural habitat, you can book a tour for around $100. If you'd rather stay on land (we don't know why but), there are other options. Book a room with a view near Land's End. You'll get a great chance to see whales breaching out on the horizon.
4. Indulge in the Local Culture with Tequila and Mezcal Tastings
When in Mexico, right? If you're ready to dive into the local culture, tequila and mezcal tastings are a pretty fun way to do it, not gonna lie. Habanero's Tequila Bar is right in the heart of downtown of San Jose del Cabo. Pancho's Tequila Bar in Cabo San Lucas and the Tequila & Ceviche Bar at Las Ventanas al Paraíso. This is one of the most fun things to do in Cabo.
Habaneros will teach you how to drink tequila the right way. With over 130 different selections lining the bar, decision making has never been more difficult. If you're already a little bit of a connoisseur, try your hand at blind taste testing over at Las Ventanas. All of the above places offer delicious mezcal cocktails too. So even if you get a drink with a strong base, it can still go down smoothly. Not all of us are that hardcore, you know.
5. Have an Adventure at Land's End
We're sure you've seen photos of Land's End before. It's been posted on pretty much every Instagram travel account worth seeing. This iconic rocky point distinguishes the Pacific from the Sea of Cortez. If you're looking to get out on the waters for a close-up view, you can hitch a ride to El Arco from either the Marina or Playa Medano.
One of our favorite places to stop is Lover's Beach on the tip of the Land's End Peninsula. Exploring here is honestly one of the best things to do in Cabo. In spite of its name, don't expect a secluded strip of sand with a champagne bottle waiting for just the two of you. This beach is poppin'. But we don't mind.
There's something about the energy of the place that wouldn't be the same without enthusiastic locals and other travelers to share it with. Snorkelers splash around following brightly colored fishes around the reefs. Swimmers cool down in the refreshing sea under the warmth of a setting sun. Everything about this little stretch of sand is magical.
6. Dive into the Deep at Cabo Pulmo Parque Nacional
When you're looking for some adventurous things to do in Cabo, come and explore the only living coral reef deep in the Sea of Cortez. This Aquarium of the World can be found in a protected marine park off of the Eastern Cape. With over ten dive spots to choose from, adventurers have a field day.
Not only is the reef preserved but the water is a steady 70 degrees, promoting a healthy growth of the ecosystem. Snorkelers and divers can choose to explore just offshore or for those looking to venture farther, there are some pretty great drop off points 30 to 70 feet down.
7. Catch Up on Some Much Needed R&R at the Top Spas
You probably already know but there's no shortage of spas and resorts in Cabo. In the next year, the city is expecting to add some 5,000 rooms to the existing thousands in place. These luxury five-star locations offer everything from personal travel consultants, salons, health and juice bars, on-site fine dining, activity vacation packages, and world-class spas. If you're looking for somewhere to unwind – well, you've found everything you could want and more.
We love that signature spa treatments here incorporate not only local techniques but organic tropical ingredients. Therapies include elements like papaya sugar, cooling aloe, and soothing coconut butter. Cabo Azul Resort's spa draws inspiration from the basic elements in nature. Another great spa nearby is Hyatt Ziva's spa, blending elements from water, earth, and air. Others yet offer services from private villas complete with outdoor showers, thatched roof daybeds, and large soaking bathtubs.
8. Go Sailing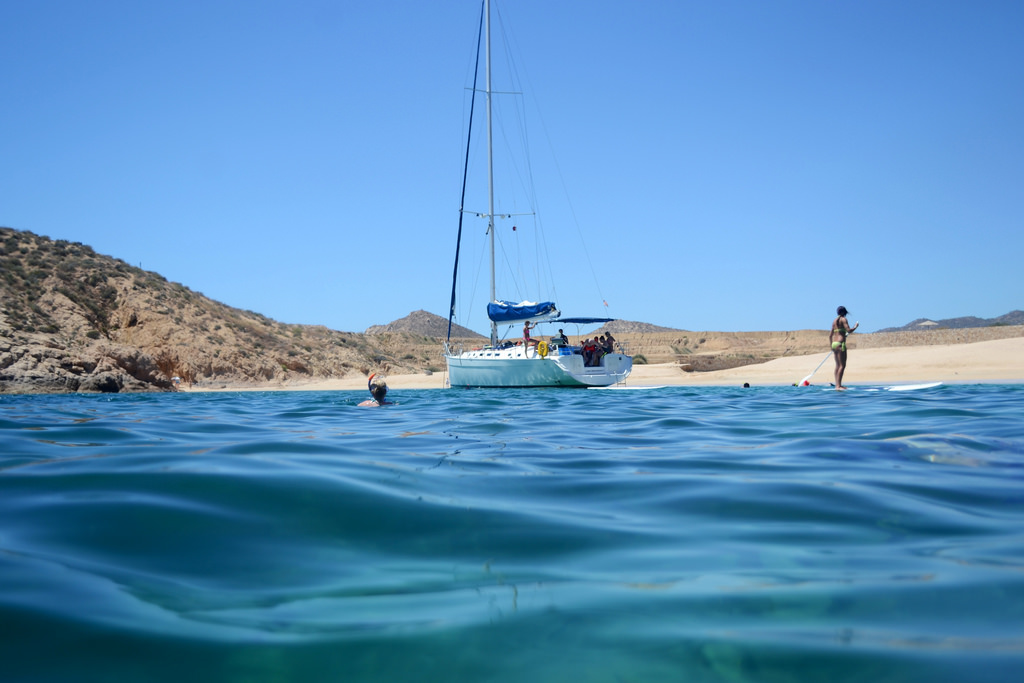 Can you think of a better way to spend an evening? Of all the things to do in Cabo, getting out on the water for sunset has to be a favorite. If you're a big spender, you can charter a luxury yacht and set sail with some of your best friends. But if you can't spend that kind of money, we've got you. Another great option is to book a sunset cruise. Whether you're traveling with your family, friends, or that special someone, this is such a fun activity.
All of the tours pass the beautiful Arch and Lover's Beach. Sip champagne and kick your feet back. If you'd rather sign up for a little bit of adventure than relaxation, there's something out there for you too. You can also charter a boat or go on a cruise for fishing, snorkeling, diving, you name it. Kayaking and paddle boarding are always fun options too. When you're ready to book your trip, know that most of the tours depart from the Marina in Cabo San Lucas. Enjoy!
9. Go on a Grand Adventure in Wild Canyon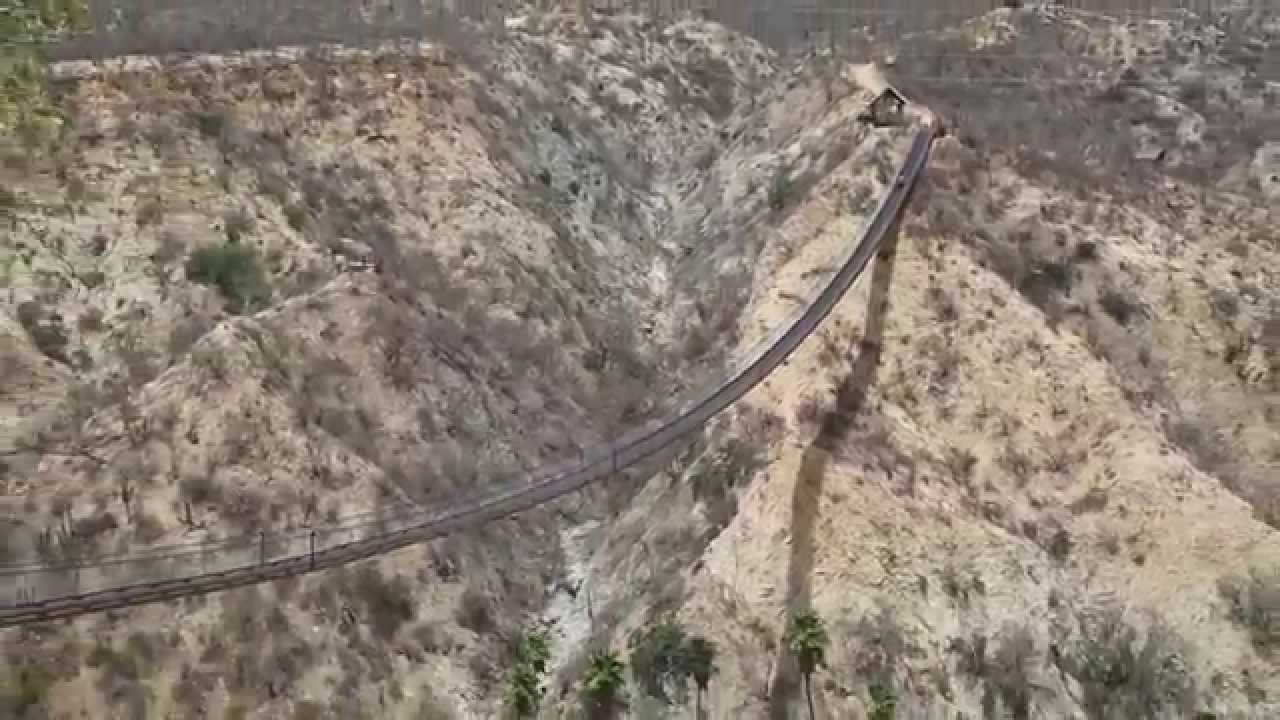 Explore the Corridor's sand dunes and you'll come across one of our favorite spots, Wild Canyon. This 284-acre park is packed to the hilt with activities and adventure. Take your pick from adrenaline-pumping things like zip lining, bungee jumping, and soaring on a giant swing suspended 300 feet above the ground.
This gem holds some records. Among them include the home of the largest zip line in the Baja area, as well as the longest suspended wooden bridge in the world. Here, your options never run dry. Take a camel ride through El Tule Canyon, ride ATVs off the grid. You will also find an exotic animal kingdom, where you can interact with rare species from around the world. If you don't already have Wild Canyon on your list of things to do in Cabo, pencil it in now.
10. Soak up Some Sun, Sand, and Surf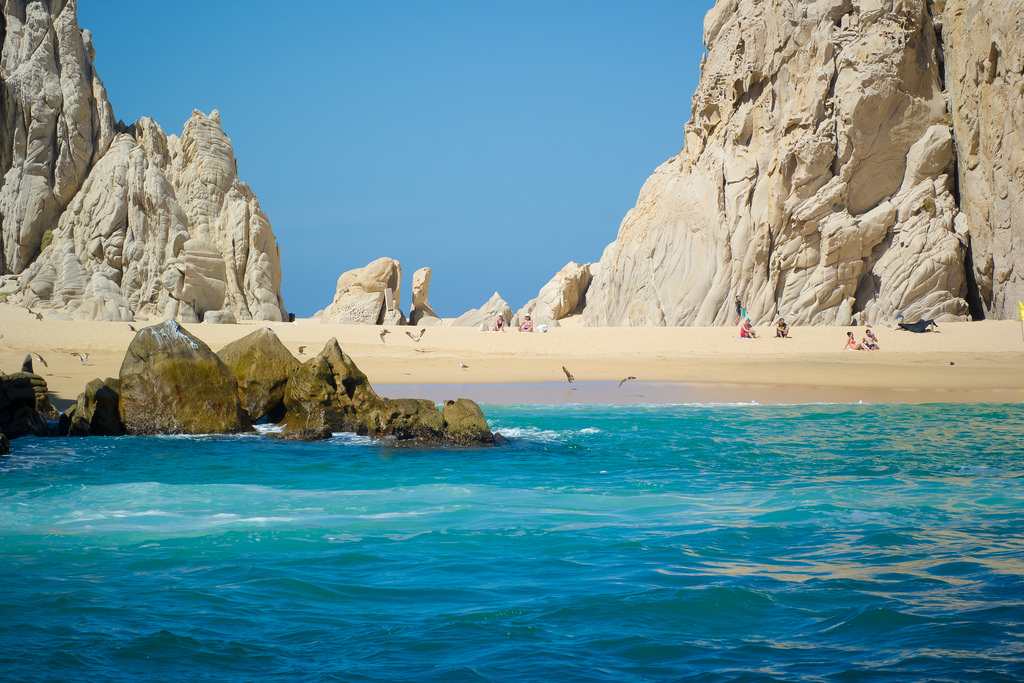 Okay, let's be honest. The beaches here are the main draw. Of all the things to do in Cabo, lying on the sand under the warmth of the golden sun is a must. Rocky cliffs provide a wall of solace for secluded bays, green and blue tones shimmer like jewels in the water. While there are over 50 miles of coastline, only six of them are swimmable.
If you're seeking out calmer waters, we have a few recommendations for you. First, try out Lover's Beach or Tequila Cove. Another popular beach in Cabo is Playa Medano. This is the headquarters for all motorized water sports and put simply – just for people watching. Here, every stretch of sand has its own unique characteristics.
Where you should go honestly depends on what kind of experience you're looking for. From surfing and snorkeling to exploring tide pools, you'll find everything you could want on these pristine shores.
Book Your Trip and Check off the Best Things to Do in Cabo from Your Bucket List
We hope you enjoyed reading our article on the best things to do in Cabo. This beach city is so much more than a party and tourist destination. For travelers seeking to dig a little deeper, you will be pleasantly surprised at the layers of culture and adventure that lie within. Which one of the things on our list would you like to do or see the most? Let us know in the comment section below.
Common Questions
Are you looking for more places to explore and things to do in Mexico? If so, check out these articles:
Questions and Comments
Do you have any questions or comments for us? If so, feel free to leave us a message below. We will be sure to get back with you soon.
Related Article: Top 12 Things to Do in Mexico City: All the Sights You Must See