Discover the stunning Havasupai waterfalls of Arizona.
If you're a traveler who loves the outdoors, you're probably familiar with the most beautiful spots around the U.S. Locations like Hawaii and Florida contains gorgeous lush environments, filled with rainforests and other natural attractions. However, you might not consider Arizona to be the ideal place for seeing beautiful environments like waterfalls. Those who've never been to Arizona before should consider visiting Havasupai waterfalls. These lovely falls remain the ideal spot to visit if you're looking to spend an amazing trip exploring the outdoors. Read our article below to find out more about this awesome and lesser known Arizona destination.
The Different Havasupai Waterfalls
Havasupai waterfalls contains multiple falls to visit and explore. Keep reading to learn about the different waterfalls.
1. Havasupai (Havasu Falls)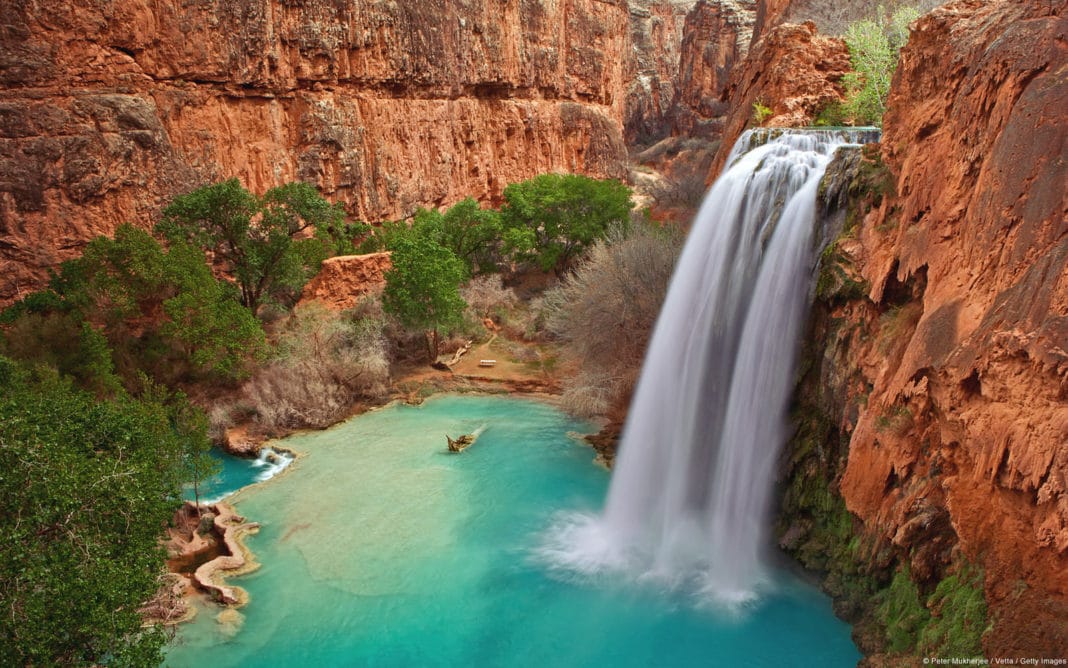 Credit: Flickr
The renowned Havasupai Falls remain popular amongst travelers visiting the Arizona region. Here, you'll find gorgeous falls that awe and inspire you. The sound of the water crashing down will make you feel immediately soothed. Gorgeous turquoise waters spill onto the rocks below, creating a picturesque scene. A massive swimming hole filled with stunning water remains the ideal place to go for a swim and cool off.
If you're visiting Havasupai waterfalls during the summer, Havasu Falls would be a great place to visit. Since Arizona temperatures can get very high at this time of year, you'll appreciate being able to cool down. The waters will feel warm yet refreshing as you go for a dip. Picnic tables may be located around the area, so you can bring lunch and eat outdoors. With the campgrounds just a short walk away, you can easily get here from your camping site.
2. Lil Najavo Falls and Rock Falls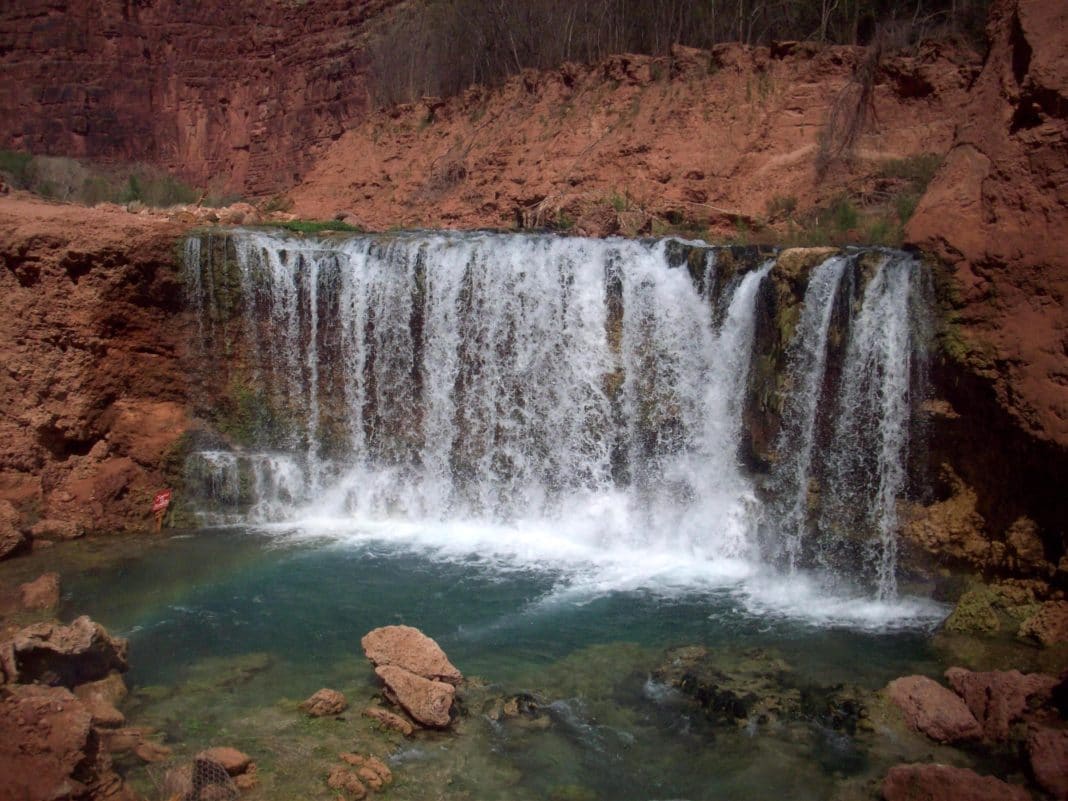 Credit: Wikimedia Commons
These waterfalls may not have been a part of Havasupai waterfalls for long, but they appear just as stunning. Lil Navajo Falls and Rock Falls were believed to have been formed after a flood around 2008. Crystal clear waters cascade down the reddish rock and make for a gorgeous sight. Visitors may swim in the water or lay out on the warm rocks and catch some sun. A low ledge on the rocks also provides the ideal place to get an unobstructed view of the scenery.
3. Mooney Falls
Credit: Jon Roig
A good distance away from Havasupai falls, Mooney Falls represents another gorgeous natural attraction in the area. These falls stand taller than the other Havasupai waterfalls, reaching almost 200 feet high. Travelers may stand at the top and appreciate the view below them. Anyone interested in getting some exercise might also walk down the rocks and head to the bottom of the falls. Either way, travelers will have amazing perspectives of Mooney Falls when they visit this spot. Just be sure not to head into the water, as the current can be too strong and trap swimmers. Travelers should also note that night hiking isn't allowed at Mooney Falls, so plan to go before the sun sets.
4. Beaver Falls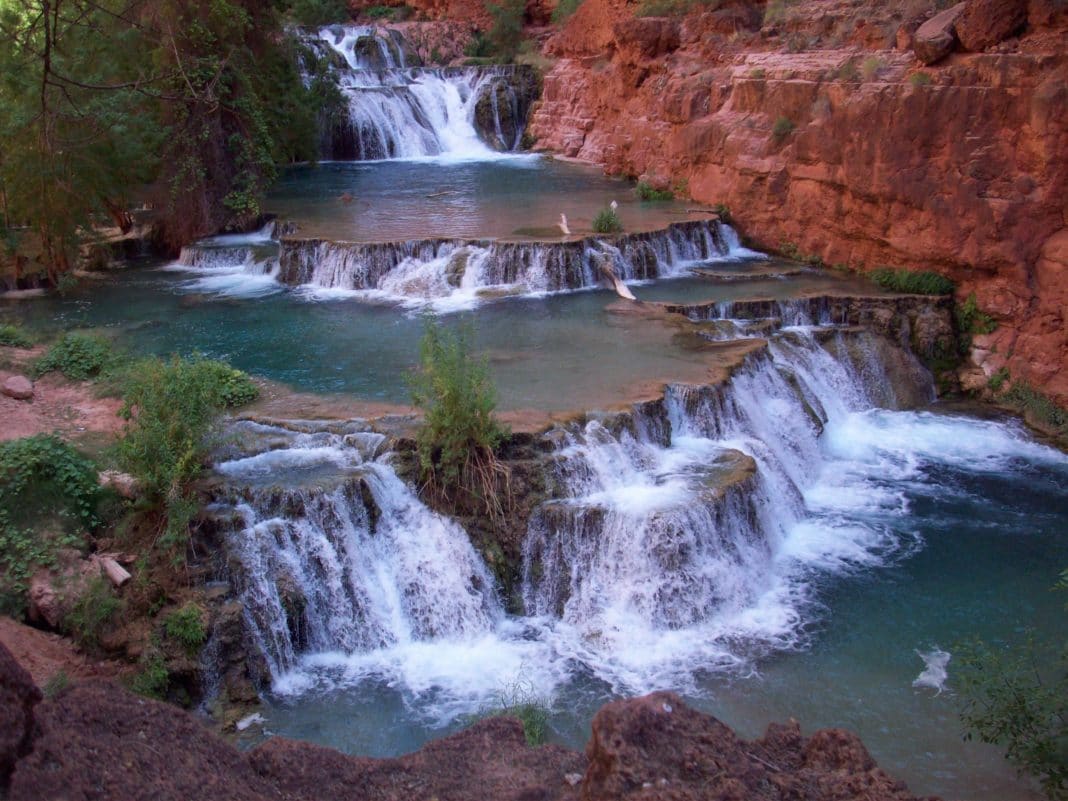 Credit: Wikimedia Commons
Around three miles from Mooney Falls, travelers can discover the exciting Beaver Falls. This area contains five cascading waterfalls, producing an astonishing scene for any visitors. Massive natural pools offer the perfect place to relax and unwind while swimming. You won't have to worry about strong currents pulling you away. Travelers can sunbathe on the rocks or sit down for a picnic amongst family and friends.
When to Visit
Just like many other natural attractions, certain times of the year remain optimal for visiting Havasupai waterfalls. While the falls remain stunning throughout the year, you might want to visit during a certain period. Every season brings different weather and varying things to see while there. The water tends to remain around 70 degrees Fahrenheit, so this will stay temperate no matter when you go. Water volumes also stay relatively the same, unless there has been an unusual amount of rain.
As far as hiking and camping conditions go, spring and fall bring cooler conditions. If you want to hike when the weather remains cooler outside, visit while during the spring and fall seasons. This might be ideal if you're going to be camping outdoors and want to feel cold while you sleep. On the other hand, the water won't feel as warm when you swim in it. The summer will bring hotter hiking and camping weather, but warmer water. Though winter might be a gorgeous time to see the falls, the temperatures will be fairly cold.
What to Bring With You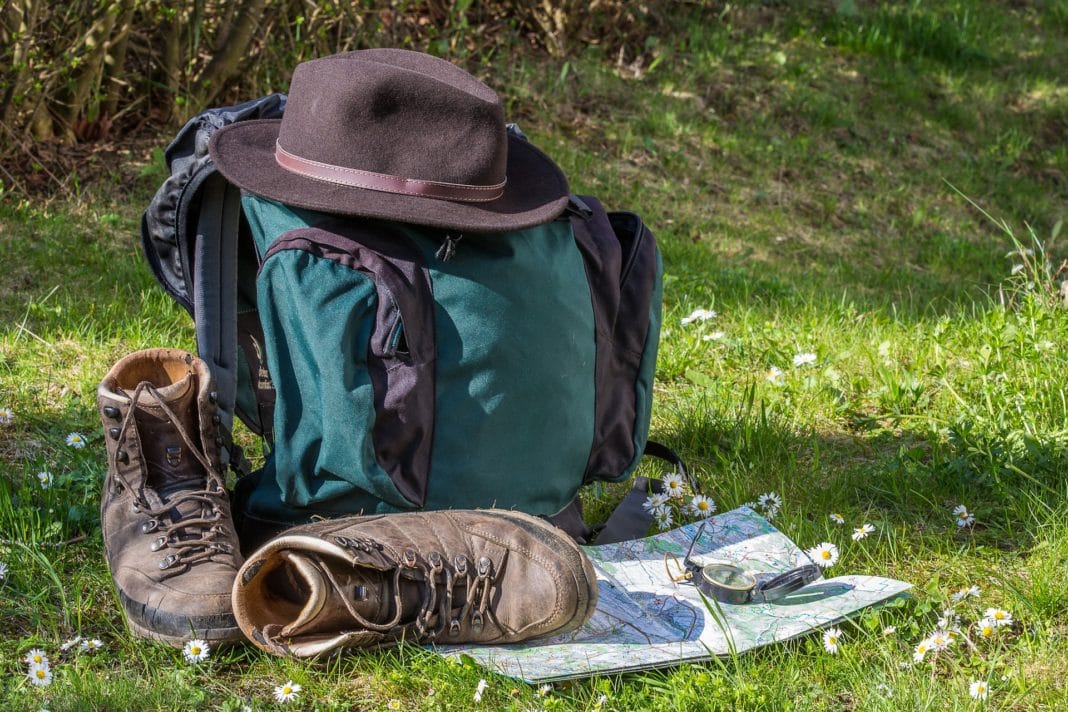 Before you decide to visit Havasupai waterfalls, you'll want to plan out all the things required for your trip. Since the location remains outdoors, items like water bottles and sunscreen should be near the top of your packing list. Other items such as compasses will help you guide your way to the falls. Of course, if you decide to camp out, you'll need to bring tents and additional camping gear. Those who don't already own a decent backpack for outdoors travel may want to invest in one. Similarly, think about wearing your best hiking boots and hiking clothing. You'll definitely need to feel comfortable while exploring the outdoors. Check the weather before leaving to ensure you have clothes that fit the climate.
Beyond your personal outdoors gear, you might also need permits and reservations to camp outside at night. This means you'll have to plan ahead in order to ensure you have the correct documents. It would be annoying to arrive at the falls, hoping to camp, before realizing you don't have the proper permits. Since you can't take a day trip into the waterfalls, you'll have to stay at the lodge or camp.
How to Get There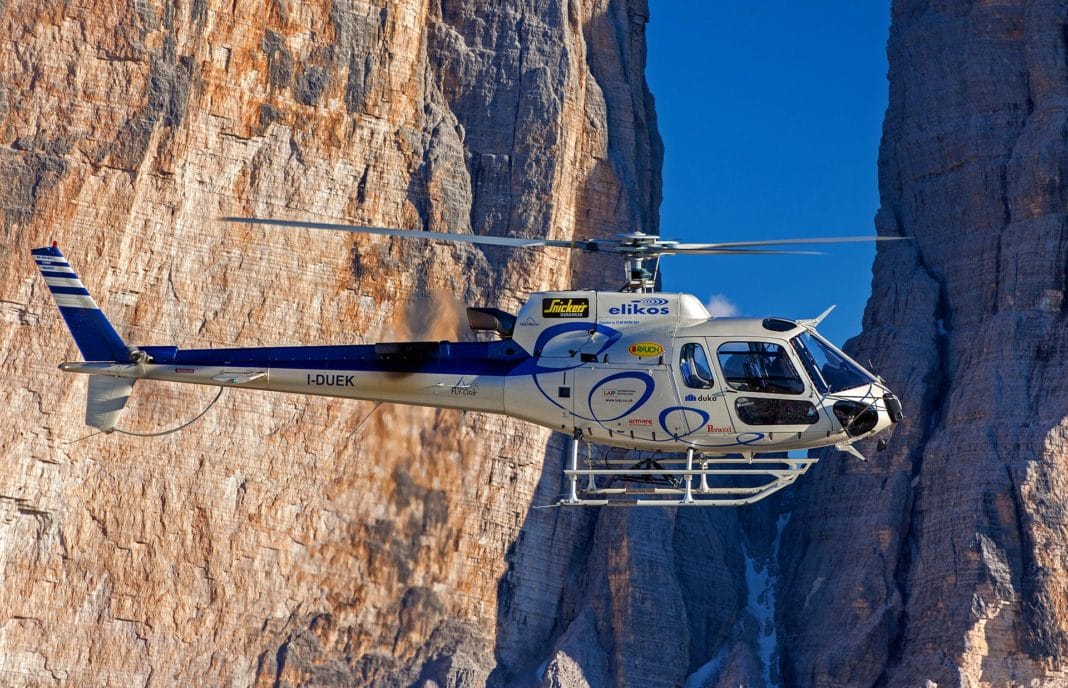 In order to arrive at Havasupai waterfalls, you can choose from a few of modes of transportation. If you want to get some exercise, you could hike up to the falls. First, you must either camp or stay at the lodge, as day trips to the falls aren't allowed. From the trailhead, travelers can then hike ten miles to the campground. This means that those who aren't up for walking that distance may need another type of transportation.
Another way to get the Havasupai waterfalls includes taking a helicopter ride. Helicopters drop visitors off in Supai, and from there travelers will have to hike two miles to the campground. Those on a budget may want to skip this option, as rides can cost over $80 depending on the day. A third option for getting to Havasupai waterfalls would entail riding horseback to the grounds. Travelers can book a horseback ride with the Tourist Office before arriving at the destination.
Explore With A Tour Guide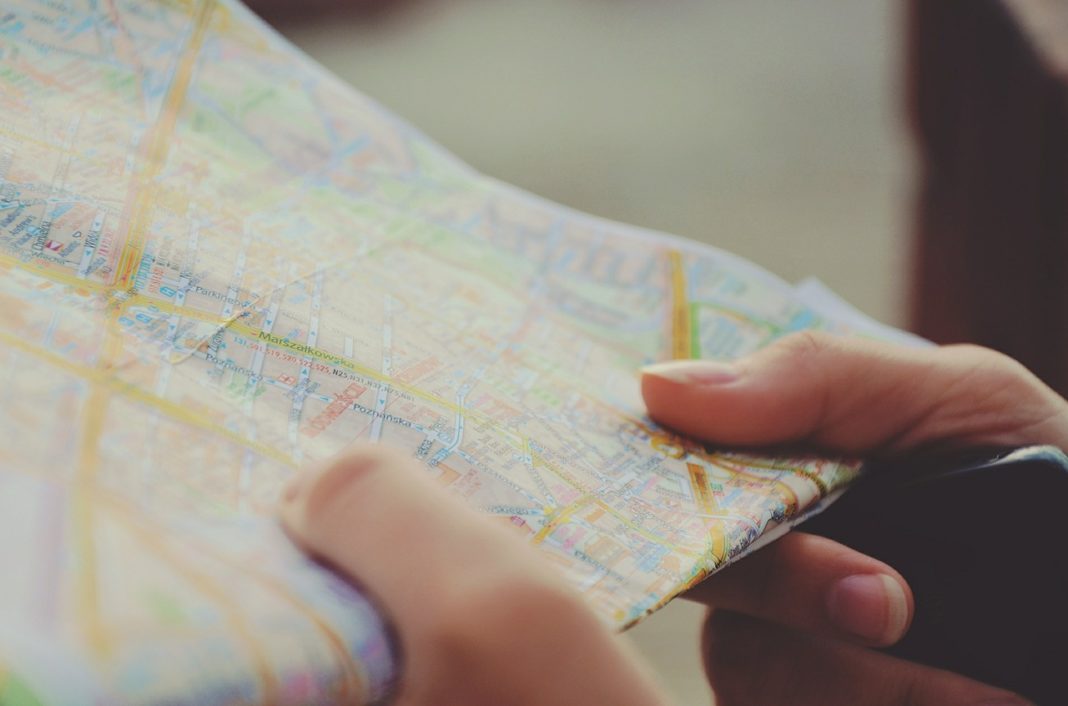 When you get to Havasupai waterfalls, you might not know where exactly to go. You could explore on your own, walking over the landscape and seeing the sights. By following your own route, you might be able to find things that others wouldn't have discovered. However, if you're not familiar with the area, you may struggle to locate the best spots to visit. Others without a great sense of direction may become lost or not be able to find the waterfalls.
If you don't want to explore Havasupai waterfalls on your own, consider booking a tour of the area. Havasupai waterfalls offers guided tours of the area to any visitors. You simply have to make a reservation before you want to go on your tour. The tour guides will show you all the best spots, and help you plan a camping expedition. These tours will also provide you with the necessary equipment and supplies for the journey, like permits and gear.
Where To Stay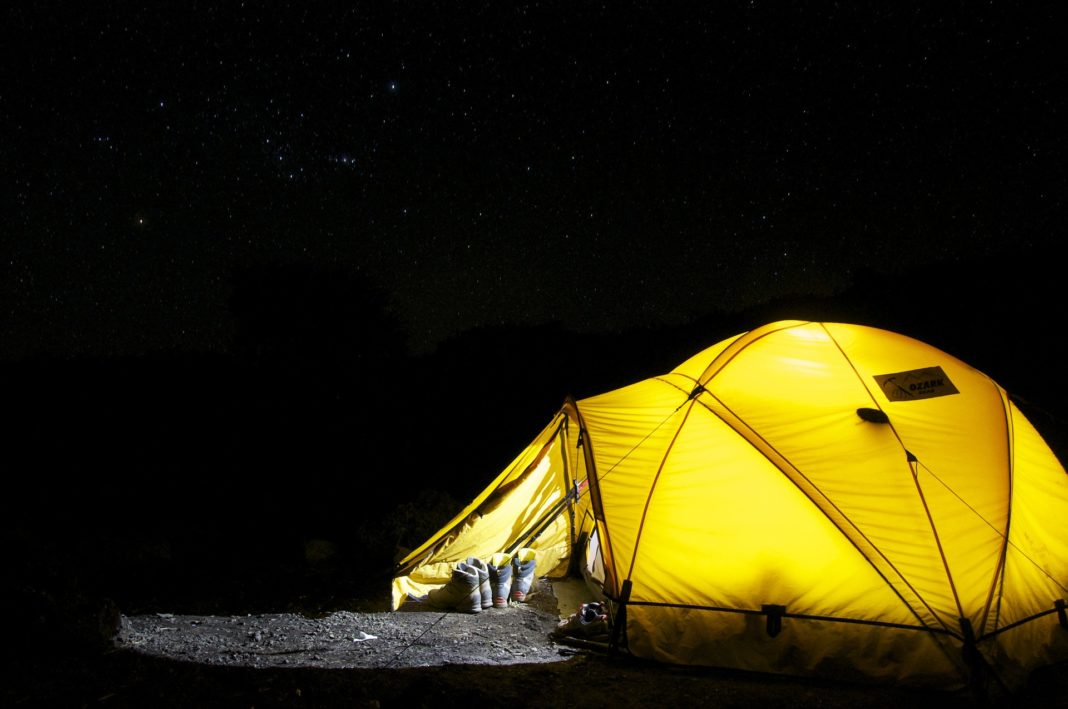 Visitors to Havasupai waterfalls can either stay on the campgrounds or book a room at the lodge. You could bring your own camping gear and head to the campgrounds for a night. There, you'll get to sleep amongst nature and look up at the stars while you rest. This remains a great option for those who love spending as much time as possible outdoors.
Travelers may also book a room at the Havasupai Lodge in Supai village if they want to sleep indoors. This remains a cozier option for those who don't like to rough it outside. You can easily arrange a room by calling the lodge and booking your stay. However, sleeping outdoors may be a better choice if you want to save money. Rooms can cost a decent amount, meaning you'll have to prioritize items in your budget.
Venture outdoors to see the gorgeous Havasupai waterfalls this year.
If you're searching for new outdoors locations to visit in the U.S., consider exploring Havasupai waterfalls. These exciting falls remain a stunning place to see for all kinds of travelers. Visitors can walk along the hiking trails or go swimming in the water to cool off. Or, you could bring a camera and take photos of the waterfalls during the light of day. Instead of heading to the more well-known waterfalls around the U.S., think about heading to Havasupai waterfalls. You won't regret visiting after you've witnessed the beauty found here.
Related Article: The Top 10 Hiking Trails with Waterfalls in PA