Gear up your tastebuds for some of the best restaurants in Phoenix.
The west has so much to offer. Especially if you find yourself in the beautiful state of Arizona. From the Arizona national parks to the beautiful Antelope Canyon, Arizon has so much going for it. One such location specifically is Phoenix. Phoenix is home to some of the best restaurants in the country. Today, we have rounded up some of the best restaurants in Phoenix that you absolutely have to try out. If you find yourself in the beautiful land of Phoenix, then make it a point to carve out some time to visit some of these excellent locations. From seafood to steak to tasty sandwiches. We have got you covered.
1. Diego Pops, Old Town Scottsdale
Credit: Diego Pops / Facebook
If you are staying in Phoenix, then it would be worth your while to drive the short distance over to neighboring Scottsdale. Trust us, you will want tot spend your time at one of the best restaurants near Phoenix, Arizona. Diego Pops is truly an experience that you cannot miss out on if you are in the Phoenix area. This restaurant is home to a unique retro style theme. This theme is not only eclectic but incredibly instagrammable too. From picturesque wallpapers to retro signs. Everything about Diego Pops is something that you will want to share on social media.
There is a reason why Diego Pops is one of the neatest menus to experience. This reason is the fact that they have dishes that you may have never thought could work. One such dish is their brussel sprout nachos. These tasty nachos that are also topped with fried eggs are one of their best-selling specialties.
If you stop in after hours, then you can snack on their late night menu. Their late night menu offers everything from grilled salmon to braised pineapple pork. What we love about this great restaurant is that their specialty in tacos follows up on their reputation. For some tasty treats that have a unique twist to them, stop here. This Latin American-inspired eatery is one of the best restaurants in Scottsdale to try out.
2. Noble Eatery, Central Phoenix

Credit: Noble Eatery / ​Facebook
There are deli shops and then there is Noble Eatery. Noble Eatery is a small scale deli with big world flavor. What makes Noble Eatery one of the best restaurants in Phoenix is the fact that they use traditional methods. These methods are what creates some of the best loaves of bread you have ever tasted. Not only that, but they offer some of the tastiest sandwiches too. Unsurprisingly, this is because they are all served after being baked in a modern wood-fired oven.
Many of their sandwiches are dependent on the season. This means you can expect a menu that rotates not only by the season but by the day as well. Some of their best sandwiches include the mortadella sandwich that comes with cheddar, cabbage, and goat horn chilies. They also have a ham sandwich that is to die for too.
If you are more in the mood for pizza, then Noble Eatery is where you want to come. One of their most selling pizza pies is their fantastic pesto, mozzarella, and tomato pizza. You can expect this pizza to have some of the best flavors around. You guessed it. This is because it is cooked in their signature wood-fired oven as well.
We love that this restaurant takes old world cooking traditions and infuses them with modern day favorites. If you get a chance, you should also make it a point to stop by the Noble Bakery. The Nobel Bakery offers some of the best loaves of bread and sweets that Phoenix has to offer. There is so much deliciousness that can be found at Noble Eatery. It is without a doubt that this is one of the best restaurants in Phoenix to visit.
3. Vovomeena, Central Pheonix
Credit: Vovomeena / Facebook
If you are a brunch lover, then Vovomeena is where you need to go to. Without a doubt, Vovomeena is one of the best restaurants in Phoenix to stop by. This is partly because Vovomeena has perfected what it means to offer a brunch menu. Take your pick of something sweet such as their delicious crepes. Then pair it with a delicious Mexican eggs benedict dish. If you love southern cooking, there is something for you too. You will love the fact that they also offer comfort foods such as biscuit and gravy.
While we all love a good dish of chicken and waffles, Vovomeena takes a spin on things by offering pork chops and waffles. If that's not enough to convince you, then know this. Your pork chops and waffles will also come with a donut too. How can you pass up on that?
Place your order right at the counter. Then, go ahead and take your pick of one of the many comfortable seats that litter this spacious brunch parlor. For all the feels of a tasty meal, this is place worth trying. Vovomeena is one of the best restaurants in Phoenix that should not be ignored.
4. Buck and Rider, Central Phoenix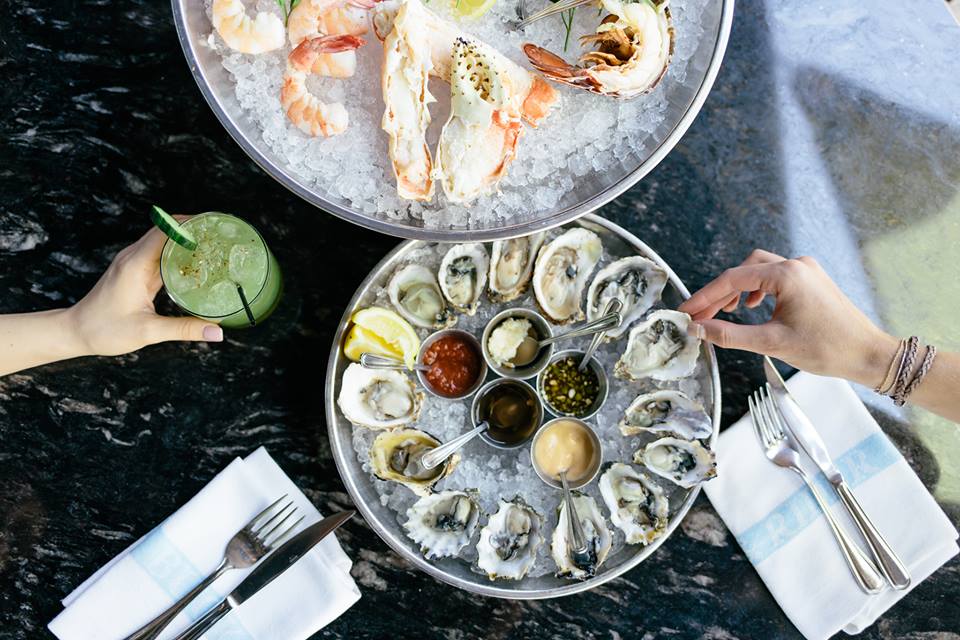 Credit: Buck and Rider / Facebook
This next eatery is for all the seafood and steak loving travelers. What we love about this unique eatery is the fact that the chefs here work directly with farmers and fishermen that supply them. Working directly with their suppliers allows Buck and Rider to get access to some of the freshest fruits, vegetables, and seafood that the country has to offer. While they specialize in seafood, they have another specialty. One of their greatest talents that should not be ignored is their love and understanding of what makes a great steak. It is no doubt that their ability to combine flavors of some seafood and steak ingredients is what has led this restaurant to be such a huge success.
Some of their popular items to choose from on the menu include their hand rolled sushi and their LGO reserve beef. There are also tasty options like market price stone crab claw and freshwater prawns to choose from. And of course, there are plenty of tasty oyster entrees you can choose from as well. If you are looking for a great place to wind down after work, you can also indulge in their happy hour. Their happy hour features some unique expert crafted drinks that are offered seven days a week. Here you will find handcrafted cocktails that were conceptualized by only the best.
What is even better than the tasty menu of one of the best restaurants in Phoenix is their location. Buck and Rider is situated in the heart of Arcadia. It is here that you will find absolutely stunning views of the Camelback Mountains. Settle yourself in their landscape patio. The patio also comes with a stone fireplace (Yes!). Kick back and soak in the beautiful views that will surround you.
If you did not know any better, you would think you were at a beach house once you enter the inside of this restaurant. Many travelers here rave that the menu is not the only delight. The interior decoration of the place is well. After all, you would probably agree too. Buck and Rider was conceptualized after another house that is located on a beautiful coast in Australia.
5. Ocotillo, Central Phoenix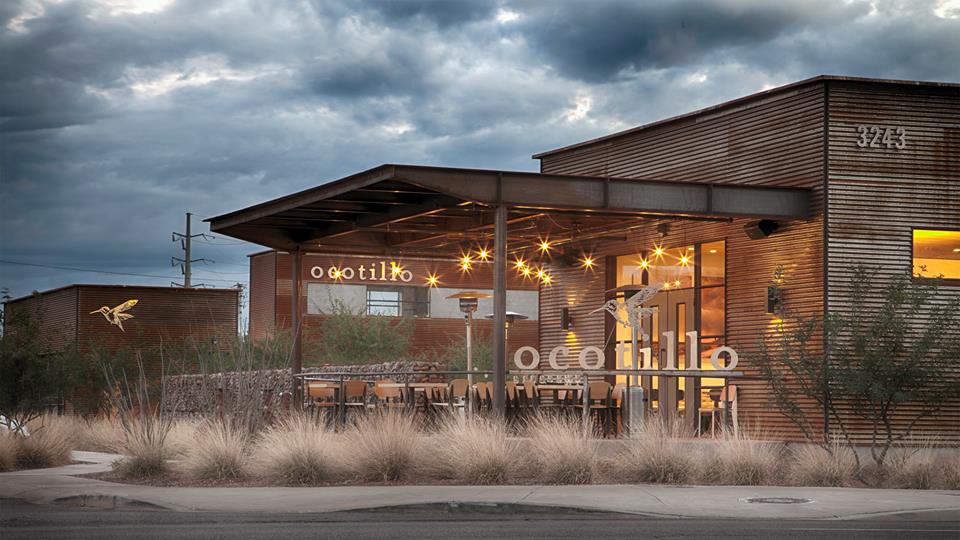 Credot: Ocotillo / Facebook
This next restaurant is one of the best restaurants in Phoenix because of its unique and casual atmosphere. Ocotillo has so much to offer. Whether you are looking for a quick caffeine drip or an all-out meal. This Central Phoenix location is a great restaurant to go to for a great bite to eat. One of the best times to experience this restaurant is during the warmer seasons. This is because you can take advantage of the outdoor atmosphere. There are covered areas that have long picnic-style tables. There are also cozy areas that have couches for large groups of people.
Not only that but if you travels with kids, you are going to love this restaurant. There is an on-site lawn that is perfect for families with children because the kids will have the opportunity to run around. The flexible seating that this restaurant offers makes it an all-around great eatery to go to no matter who you are traveling with.
Ocotillo's menu features a rotating seasonal menu. Although it is a rotating menu, the resturaunt's main focus is a New American seasonal cuisine. And of course, there is plenty of Arizona influence in their many selections that make it a great restaurant to dine in at.
Ocotillo offers lunch, dinner, and brunch dishes to choose from. They also offer a full-service bar and a grab-and-go option. This is great if you are looking to take your meal with you on the road. Take your pick from healthy, vegan, and gluten-free choices that will make you feel glad about your meal selection. Not only that, but there is a wonderful kid's menu that little ones are sure to love. If you are coming out for a special evening or event, then their wine list and beverage program is the perfect addition to pair it with any meal.
For a truly unique experience at one of the best restaurants in Phoenix, Ocotillo is an absolute hit. Be sure to pencil this restaurant in on your short list of the best restaurants in Phoenix when you visit this wonderful City.
6. Republica Empanada, Mesa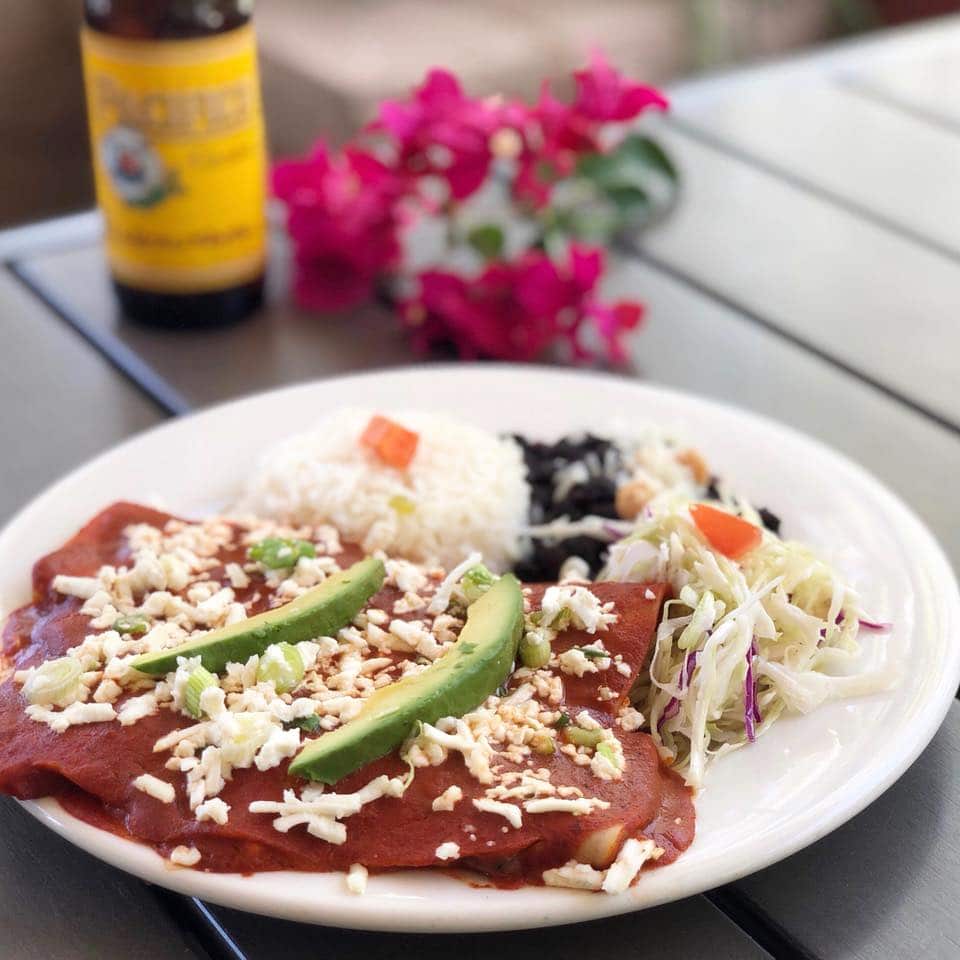 Credit: Republica Empanada / Facebook
This next hotspot is one of the best restaurants in Phoenix because there is so much flavor to go around. This downtown Mesa pan Latino bistro is one that has earned several rave reviews and recognition. With the menu they offer, it is no surprise why. Republica Empanada offers a diverse menu that features an eclectic range of empanadas. Take your pick of a hearty empanada or a sweet and savory one. Whatever it is that you are craving you are sure to find an empanada that will meet your taste buds.
Travelers who have stopped here cannot stop raving about their Dizzy Fig empanada. This specialty dish takes local Mesa figs and introduces them to a ground beef, boiled eggs, and potato mixture. This mix comes together to create a truly delicious empanada. While you are here, do not miss out on trying another fan favorite, the Yucca Frita. This is a delicious helping of cassava fries. The fries are covered in a unique cilantro and jalapeno ranch sauce.
For an authentic experience of flavors that will pop in your mouth, this is the place to go. Ask anyone who has been here and they will tell you that Republica Empanada is one of the best restaurants in Phoenix that you cannot miss out on.
7. Worth Takeaway, Mesa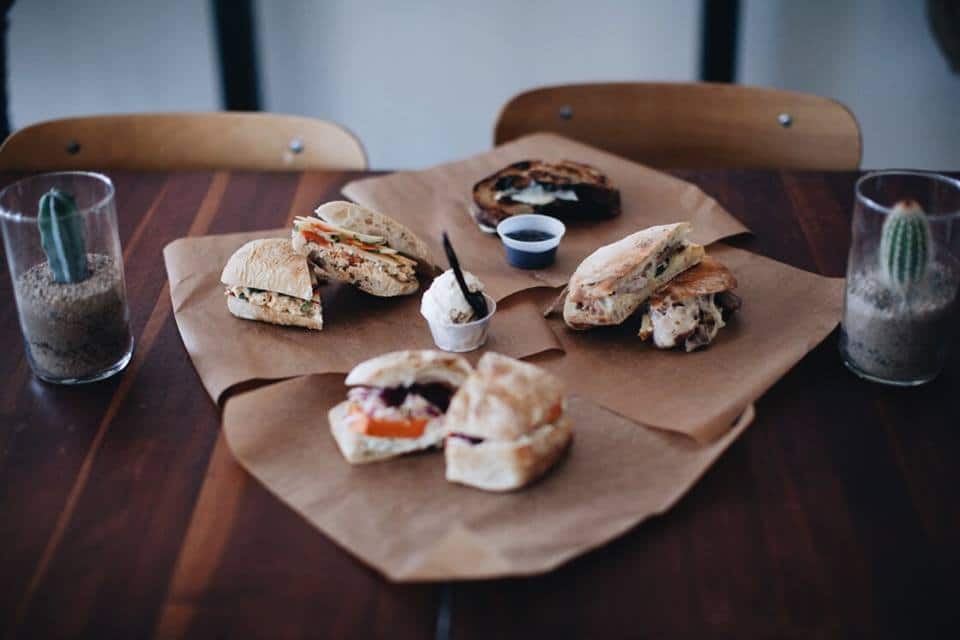 Credit: ​Worth Takeaway
Without a doubt, the king of sandwiches is the tasty Worth Takeaway. Although not directly in Phoenix, you will want to take the drive into Mesa to experience this location. This sandwich shop is more than meets the eye. When it comes to craft sandwiches then this is the place you will want to go to. Not only do they serve lunch and dinner but there are plenty of breakfast sandwiches for you to choose from as well.
What makes Worth Takeaway such a unique dining experience is the fact that they are so involved with their community. Not only do they team up with local partners to offer high-quality product set at reasonable prices, but they stand by their name. For Worth Takeaway, one of their greatest pleasures is making it WORTH your time to come visit them.
Some of the tasty sandwiches that travelers cannot get enough of include their buffalo chicken. Their buffalo chicken is dipped in a tasty buffalo sauce, bleu cheese spread, and bleu cheese crumbles. There is also a delectable grilled cheese sandwich. This sandwich is the perfect mix of havarti and cheddar cheese. This cheese is melted on a sourdough bread and is served with a perfect pairing of a house made tomato soup. Of course, if you are a vegetarian, then you are sure to love their veggie sandwich. Their veggie sandwich consists of roasted sweet potatoes, spiced walnut, red pepper herb goat cheese, as well as an apple cider vinaigrette. All this is served in a sourdough bread that is oozing with flavor in every bite.
If you are looking to snack on some of the best sandwiches that Phoenix has to offer, then Worth Takeaway is where you want to stop by. Whether you are dining in or making your meal on the go, Worth Takeaway is certainly one of the best restaurants in Phoenix that you cannot miss out on.
Final Thoughts
Although Arizona has undoubtedly made a name for itself, Pheonix, however, tends to be a little underrated. This is especially true when it comes to their food scene. If you have the opportunity, then make it a point to visit some of the best restaurants that this beautiful city has to offer. We are certain you will not be disappointed.
Related Article: The 10 Best Restaurants in Tucson: Traveling Foodies Rejoice