When looking for a solid digital watch, you're most likely hoping for durability, reliability, innovative features, and a sense of style.
The Casio Illuminator fits the bill for all of those things, in addition to being incredibly well priced. You've hopefully grown past the place of replacing your twelve dollar Walmart watch every year when it dies. With this maturity needs to come an excellent watch. The Casio Illuminator is your basic digital no-frills watch, but it does anything your old watch could do. Whether it's an accurate timer with easy to push buttons or multiple alarms, the Casio Illuminator will keep you going. So, if you're looking for a simple and sturdy digital watch, keep reading.
A Little Bit About Casio
Headquartered in Japan, you can assume that Casio is on the front lines of great technology. From their calculators to musical instruments, everything they make has been vetted to last. They make cash registers, digital cameras, mobile phones, projectors, and, of course, watches. Whatever they make, they have thoroughly researched and even developed some of the cutting edge technology in that sphere. So, when you buy a Casio, you can be assured you are buying quality. All in all, they put their everything into each product, from their entry level Casio Illuminator to a ten thousand dollar projector.
Casio Illuminator F-108WHC-4ACF Stainless Steel Watch Features & Benefits
Stainless Steel Construction
​Plastic can chip, peel, and scratch quite easily. That's one of the reasons Casio chose to go with a Stainless Steel construction for the Casio Illuminator. Developed in 2013, this watch has been their tried and true entry level digital watch. The case is 43 millimeters wide, giving ample viewing room to check the time or see the timer from any angle. The dial window is made of a scratch resistant mineral, providing some protection from bumps and bruises. The dial window itself is 10 millimeters thick, giving this watch a low profile. This will be enjoyed by those who want a lightweight watch not weighing them down. It weighs in at 1.12 ounces, so you shouldn't even notice this on your wrist. So, all in all, the stainless steel construction of the Casio Illuminator pairs well with the mineral dial window for a great entry level digital watch.
Expansive Features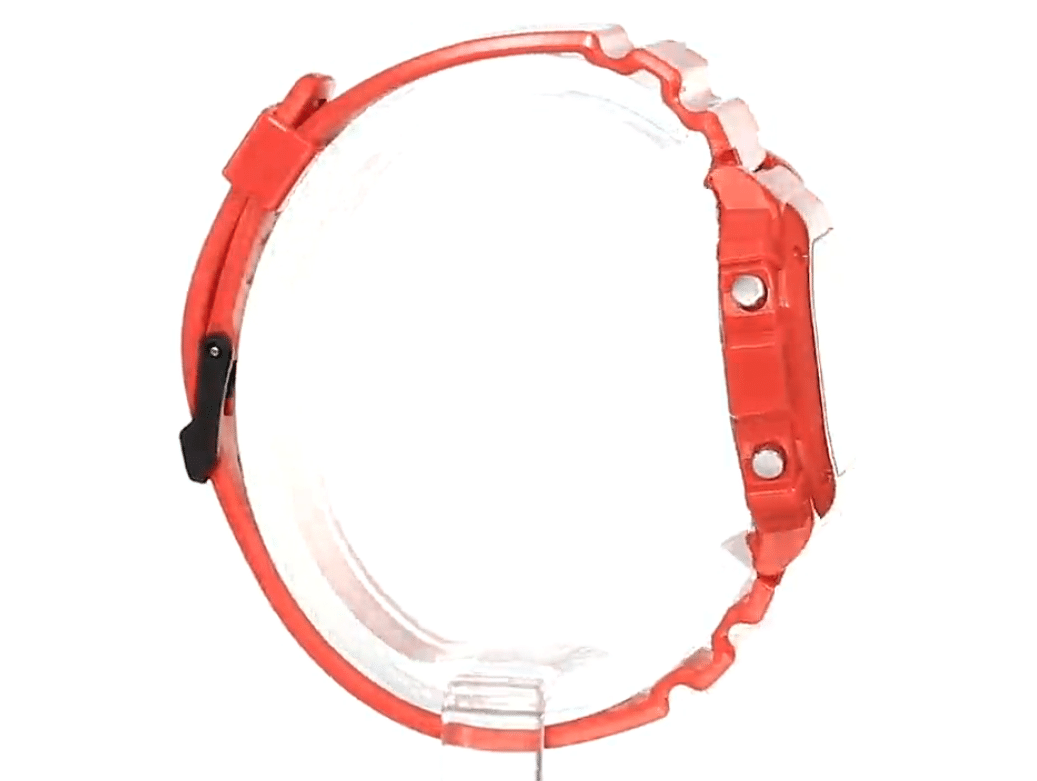 This watch won't go telling you your heartbeat or how many steps you've taken today. But, that's not what you're looking for any way in a watch under twenty dollars. Instead, the Casio Illuminator is equipped with five alarms, and incredible stopwatch, and even a countdown timer. The five alarms can be the perfect repetitive snooze sequence to wake you up in the morning or from your afternoon nap. If you're a runner or a baker, the next two features will come in handy. The 24-hour stopwatch measures to the 1/1000 second. This will be incredible for true times in any situation. Lastly is the countdown timer. Not all watches have this, but it's great for timing your fresh brownie or steeping a great cup of tea or coffee. With each of these features, the Casio Illuminator sets itself apart for among other basic digital watches.
Quartz Powered Movement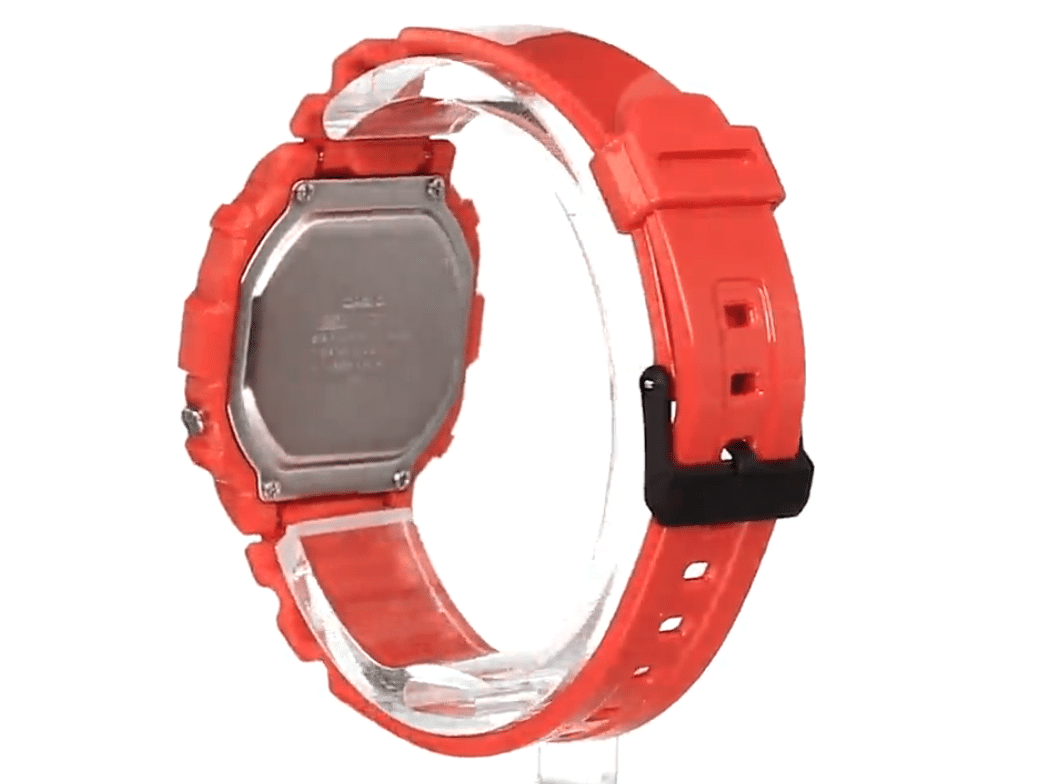 Watches can be powered by quartz, solar, or manually. A manual watch requires winding, while new solar watches require quite a bit of technology on the watch face. So, the tried and true quartz power is what keeps this watch going. The particular battery in the Casio Illuminator is made to power the watch for seven years. So, if you can not lose a watch for seven years, then by golly you might just run this one out of battery. This being said, the quartz power in this watch will keep the time ticking forward at just the right pace.
Durable Resin Band with Buckle Closure
Any piece of technology or gear is only as good as its weakest link. For watches, that can often be the band. The Casio Illuminator comes with a durable resin band with a stainless steel buckle closure. The band is 18 millimeters across, giving ample grip without being overwhelming on the wrist. The buckle allows for adjustments for wrists of all shapes and sizes, so it can fit the littles as well as those fully grown. All around, the wristband and buckle are a quality piece of the Casio Illuminator watch.
Water Resistant
Technology these days should really all be waterproof. From being caught in the rain, getting sweaty, or being dropped in the sink, phones, watches, and other items get wet quite a bit. Casio understands this. They have made the Casio Illuminator be water resistant to 165 feet. So, you can use this for timing your swim laps or kayaking around the bay. We would stay away from long periods in the water like diving or snorkeling. But, you won't have it take it off for those daily activities of hand washing, working out, or dishwashing.
What Travelers Are Saying About the Casio Illuminator F-108WHC-4ACF Stainless Steel Watch
Consumers of the Casio Illuminator all around give it a thumbs up. With an average of 4.4 out of 5 stars, it is a solid choice if you're in the market for a basic digital watch. Many travelers remark on how it has withstood a myriad of adventures without too much wear. Those who are wearing this watch vary greatly – from an eight year old grandson to a bodybuilder, to a vet tech. And guess what? They all love it. Specifically, they enjoy how light and simple it is. When daylight savings comes around, don't fret. With only three buttons, it's quite easy to change the time.
Many reviewers comment on the retro style and colors. Coming in red, blue, or black, this is the same tried and true Casio watch you will remember from childhood. Casio has been around since November of 1974. This has allowed them to truly perfect what both basic digital watches should be, as well as high-end, technologically advanced watches. So, grab a Casio Illuminator today for your next adventure.
Alternative Travel-Worthy Watches You May Like
Armitron Sport Men's Digital Chronograph Orange Resin Strap Watch
For just a few dollars more, you can get a larger and bolder digital watch. The Armitron Sport Men's Digital Chronograph Watch has many of the same features as the Casio Illuminator. With a black resin case and orange resin strap, the material is basically the same. It will be just as durable. The display is LCD and displays everything you need at once. Features include the time, lap time, alarms, military time, and a backlight. Also powered by quartz, this watch will keep going for quite some time. The Armitron Sport Men's Digital Chronograph Watch is water resistant to 330 meters, which is a bit more than the Casio Illuminator. So, when it comes down to it, this is a bit larger but an all-around equivalent watch. So, if you're wanting a bigger display in a brighter color, check this out as an equal alternative.
Samsung Gear S3 Frontier Smartwatch with Bluetooth
For our next alternative watch, we're bumping up the technology. The Samsung Gear S3 Frontier Smartwatch with Bluetooth is something special. Made of durable steel, the Samsung Gear S3 has a sophisticated and tough look. By connecting it to your Android or iOS smartphone, you can check texts, calls, and other notifications right on the watch face. You can scroll through the different apps with the steel bezel, allowing you to leave your phone in your pocket or at your desk and still know what's going on. You can keep your wallet tucked away as well, as the watch is equipped with Samsung Pay. This durable watch is resistant to dust, water, and extreme temperatures. So, if you're looking for a much more advanced watch than the Casio Illuminator, check out the Samsung Gear S3 Frontier Smartwatch with Bluetooth.
Treehut Men's Rosewood and Ebony Wooden Watch with All Wood Strap
For a more stylish and sophisticated look, turn to the Treehut Men's Rosewood and Ebony Wooden Watch with All Wood Strap. This is not digital, so we hope you can still read a clock face if you like the look of this watch. It is made of 100 percent bamboo and has no paint or harmful chemicals on it. For an earth-friendly watch, this is the choice. The design is classic and clean, making it easy to take from work to the bar, to even a wedding. It is also quartz powered, so you can rely on this dependable for quite some time.
It comes with a two year manufacturers warranty as well. Finally, the tri-fold clasp is stainless steel to keep it securely on you. Lastly, the Treehut Men's Rosewood and Ebony Wooden Watch with All Wood Strap comes in a gorgeous padded gift box, ready for you or to be given as a gift. So, this is a chic alternative to the Casio Illuminator if you're willing to spend a few more dollars.
The Casio Illuminator wants to be your go to watch for running, hiking, climbing, or any everyday adventure.
With its low price point, it is hard to find anything wrong with the Casio Illuminator. While there are no frills to this watch, it does everything you ask it to, and it does it for a long time. Dependability and reliability are what you're looking for in a solid digital watch, so look no further than this. On top of the functionality, the red, blue, and black colors are all fun and bold, adding some style to your outfit. So, you might be looking at this as a gift for a grandchild, but when you see it you might just want one for yourself. So, grab one today and see if the Casio Illuminator truly lives up to all the expectations.
Related Article: The Best Watches for Fashion-Minded Travelers