Are you wondering when is the best time to visit New Zealand?
We swear every picture of New Zealand is gorgeous. A land of rolling green hills, vast expanse, and dramatic landscapes, it's no wonder travelers come from around the world to explore here. To make life easy for you, we've mapped out the best time to visit New Zealand by season, attractions, and general weather.
As a traveler, it's hard not to develop preconceptions of a place before you visit. We're here to tell you to let all of those go. New Zealand will surpass any expectation you could have set. So what does Middle Earth have to offer? Well besides being the epic backdrop for most of the Lord of the Rings Films, this country is home to mammoth national parks, fascinating Maori culture, and offers opportunities for action-packed adventure.
No matter where you decide to visit in the country, it's only a short drive away to get to nature. That is probably our favorite thing about NZ. Stunning natural landscapes and lush natural greenery instantly put you at peace. Even the city views are amazing. While some expats might home the first week or two, they move you'll soon fall in love with the people. Kiwis are some of the friendliest people in the world. Don't forget, it's also home to a ton of new foreigners and travelers like yourself. Get ready to experience a laid-back lifestyle, have some fun, and make new friends from all over the world.
The Allure of the New Zealand Lifestyle
There's a reason why this country is famous. Take one look at its gorgeous scenery. Add in the laid back culture and we are sold. But it gets even better from there. While it's a small nation with only 4.7 million citizens, it's deeply diverse. NZ natives enjoy plenty of living space and natural resources.
Another thing we appreciate is the country's approach to a healthy work-life balance. Water sports, snow sports, and extreme sports are popular, as well as are some of the most beautiful hikes in the world.
The Best Time to Visit New Zealand: A Seasonal Breakdown
We are going to take you through a quick walk through of seasons in New Zealand. Remember that here, summer and winter seasons are flipped from what you are used to. New Zealand winters run from June through August and their summer season occurs during the months of December through February. The best time to travel for good weather is the summer season. If you're looking to score some good deals, the off season is the best time to visit New Zealand. Just avoid traveling during the holiday season of Christmas and the beginning of the New Year.
The Best Time to Visit New Zealand for Good Weather
Regardless of season, there can be patchy times with weather. Plan ahead and you will be able to make the most of your trip. The first thing you should know is that two islands make up the country, namely the North Island and the South Island. Since they are long and narrow, weather can change quite rapidly and be very different on the islands.
Looking at the city of Auckland, winter offers temperatures in the high 40s and (Fahrenheit) and the low 70s during the winter. Looking toward the east coast of the North Island, areas like Hawke's Bay have developed a reputation for year-round sunshine. Other regions experience more rainfall in the winter and others do during the summer season. However, there is no designated rainy season in New Zealand. Travelers should be prepared for a few sprinkles no matter what time they are going.
The Best Time to Visit New Zealand for the Beaches
Looking to soak up some sun and hit the surf? Beaches are at their prime here during New Zealand's summer season (aka December through January). Even during the warmer months, the ocean can be quite cold (64-68 degrees Fahrenheit), so make sure to pack or rent a wetsuit. Even if you choose to visit during the months of January through March though, the beaches are hot enough to enjoy yourself. There are many beautiful parts of the coast to explore. So, even if you visit during the winter, it's worth driving by for the views. Always check the surf, since NZ coasts are prone to riptides and strong currents.
The Best Time to Visit New Zealand for the Wine Country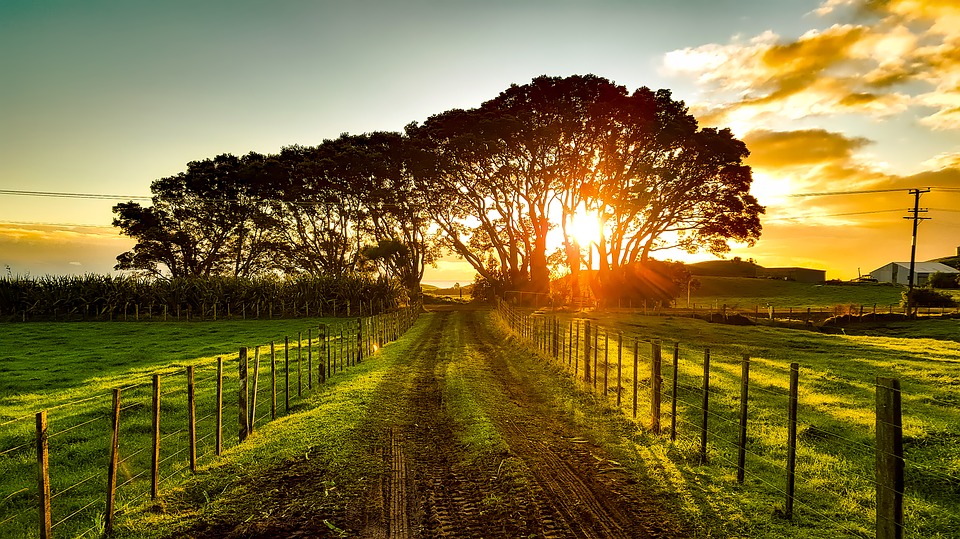 Wine lovers, listen up. If you want to find the best time to visit New Zealand for wine country, the grapes are at their most ripe in February. If you didn't already know, this country is well known for its blends off the vine, especially sauvignon blanc and pinot noir. You'll find that tastings are available in tourist areas throughout the year. When you're ready to explore, Queenstown Wine Trail offers sight seeing and tasting tours. There are so many places to explore.
The Best Time to Visit New Zealand for Hiking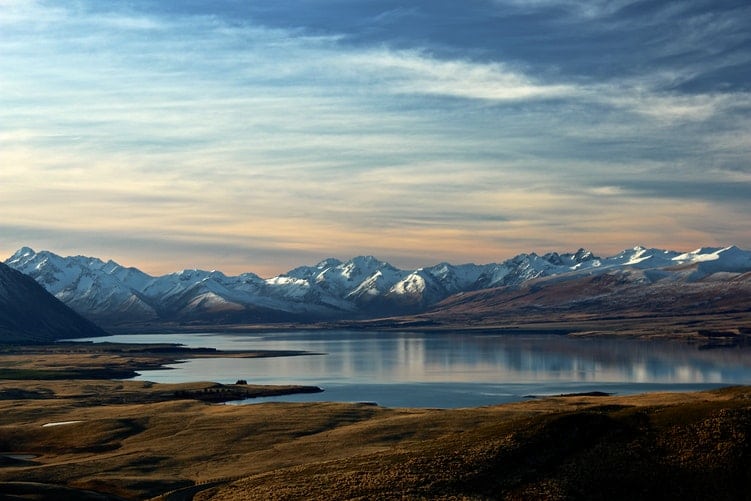 Are you ready to embark on some of the great walks in New Zealand? Hiking enthusiasts have found their paradise on these lush green hills. These breathtaking trails range from underrated beach pathways to mountain vistas and epic volcanoes. Which type would you like to do? While many of these hikes aren't easy (some require some pretty serious gear), they are more than worth the trek.
Late spring through the beginning of autumn is the best time to visit New Zealand for hiking. Since campgrounds get booked up so quickly, it's important that you book your accommodations far in advance. Unless you're an experienced outdoorsman, we highly recommend staying on the grid. Make sure you know what to bring before you visit – a good rain jacket and sturdy pair of hiking boots go a long way.
Before you start cramming your backpack full of gear, there's something you should know. It's not uncommon that uninformed hikers get slapped with some pretty big fines. But you can avoid being one of them. Why? Biosecurity is a vital part of the NZ government's role in conservation. If you're bringing in any type of outdoor gear, chances are it will have to be inspected by officials. Tents, hiking boots, and more will have to be cleaned and examined for unwanted seeds.
What is the Worst Time to Visit New Zealand?
We don't think there is a bad time to visit New Zealand. The best time to visit all depends on what type of vacation you are seeking. Unless you're an avid skier or snowboarder, it's best to avoid visiting during the winter season. While the cold weather here is still pretty mild, it still gets chilly and damp.
Taking a look at the summer, January is not the best time to visit. Kiwis often take off as much as three or four weeks during their holiday season, meaning that the cities will be much less crowded than the beach. This means that a lot of restaurants and shops will be shut down while others yet close early for dining.
The Best Time to Visit New Zealand for Good Deals
Make sure to save a good amount of cash before your visit. New Zealand is by no means a budget destination. But if you plan your vacation right, you can still cut corners and make the most of your money. If you can, avoid visiting NZ around Christmas and New Year's. This time is the most expensive, since many expats are going home.
If you ask us, wait to visit until February. This will pretty much guarantee you affordable airfare. According to flight search sites like Skyscanner and Hopper, September through November visits are inexpensive if you're coming from the east coast. If you're coming from a big west coast city like Los Angeles, it will be cheaper for you to try and visit during the months of April through May. Traveling during the off season and shoulder season will help you to score affordable rates on everything from hotel stays to tours and more.
In the event that you choose to book during the high season, don't be surprised if places ask you for a deposit in advance. There are many small businesses in New Zealand, so they are affected heavily by cancellations. Make sure to read the fine print before you book a reservation (especially if you're doing it online).
Our Conclusion: The Best Time to Visit New Zealand
The best overall time to visit New Zealand is during either the summer or autumn seasons. During the beginning of fall, the landscape changes into a dramatic kaleidoscope of color. Summer's allure is self explanatory. If you're looking to beat the tourist rush, travel in the fall. We don't mind to share the trail with a few others. It's a fun way to meet other adventurers – and isn't that what travel is all about?
Book Your Dream Vacation
We hope you enjoyed reading our article on the best time to visit New Zealand. As you can see, this country is filled with natural beauty, rich culture, and so many amazing opportunities for adventure.
Now that you know all about the best time to visit New Zealand, it's time to book your dream trip. What kind of vacation are you seeking? Whether you are coming for nature observation, adventure, surf, sun, or sand, this country has it all and more. Let us know your plans to visit Middle Earth.
The summer and early autumn seasons offers the best weather and longest days. However, they are often the most expensive times to visit and you'll face the most crowds. To save a little more money, consider visiting in the shoulder and off seasons. You'll be pleasantly surprised at the price rates you'll discover. Besides, we would rather sacrifice a little sunshine for less tourists. We loved having a little more space on the streets to ourselves. Lines to museums and exhibits were shorter too.
Last but certainly not least, do you have any questions or comments for us? If you have a fun story about your visit to New Zealand and some favorite hot spots, we'd love to hear those too. Feel free to leave us a message in the comment section below. We look forward to hearing from you and will be sure to get back with you soon.
Related Article: The Best Time To Visit Thailand