Discover the best places to travel alone and embark on an exciting solo journey.
While traveling with family and friends can be fun, sometimes you need to take a journey on your own. When you're considering traveling abroad alone, you might not know the top locations to visit. Since safety and transportation might be concerns for solo travelers, many sites may not be ideal to see when alone. This may cause challenges as you try to create the perfect travel itinerary. Cities around the world offer a variety of sights to see while you're traversing the areas solo. If you want to learn about the best places to travel alone, check out our article below. We've created a list of ten cool cities from across the globe to visit by yourself.
1. Rome, Italy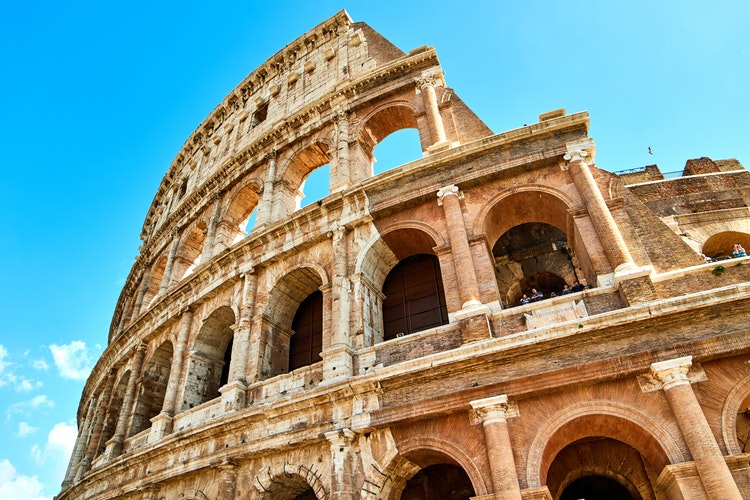 Rome remains one of the most popular vacation destinations for travelers around the globe. The city's vast history, gorgeous architecture, and vibrant culture ensures everyone will fall in love with Rome. With so much to do in the city, you'll never find yourself growing bored when there. Thanks to its countless sights to see, Rome remains one of the best locations to visit in Italy. If you want to travel somewhere amazing while alone, head to Rome.
Since Rome isn't too difficult to navigate, solo travelers will find the city an ideal location to visit. You won't struggle to discover famous landmarks or dining spots when walking down the streets. The neighborhoods in Rome will often remain safe and uncomplicated to step through on your way to interesting sites. As a single traveler, you can head to famous spots, like the Colosseum, the Trevi Fountain, and the Spanish Steps. You could also go cycling along the Appian Way, taking in the natural environment and other historical sites. After you've worked up an appetite, you might want to head to the countless restaurants found in the city. In this manner, Rome represents one of the best places to travel alone.
2. Hamburg, Germany
If you're heading to Europe, consider visiting Hamburg during your trek through the continent. Hamburg represents one of the best cities to visit in Germany. When you come to Hamburg, you won't be disappointed by a lack of things to do. This city allows solo travelers to explore to their heart's content and admire the various sites along the way. Various water-based locations remain top spots to visit when you arrive in Hamburg. This city has a reputation for containing a number of harbors and watery sites. Accordingly, solo travelers will enjoy walking along the harbor at night and absorbing the images they encounter.
In Hamburg, travelers visiting the city alone can explore the numerous pubs and restaurants found there. You can try some authentic German dishes while sipping on beer and speaking to fellow tourists or Hamburg residents. By day, visitors may enjoy stepping through the city and appreciating the architectural sites. Locations such as the Town Hall, or Rathaus, remain essential sites to visit along your journey. While this city has a bustling, cosmopolitan energy, you won't feel overwhelmed by the sheer number of people or sights. This makes the city an ideal location to venture through when you're on your own.
3. Reykjavik, Iceland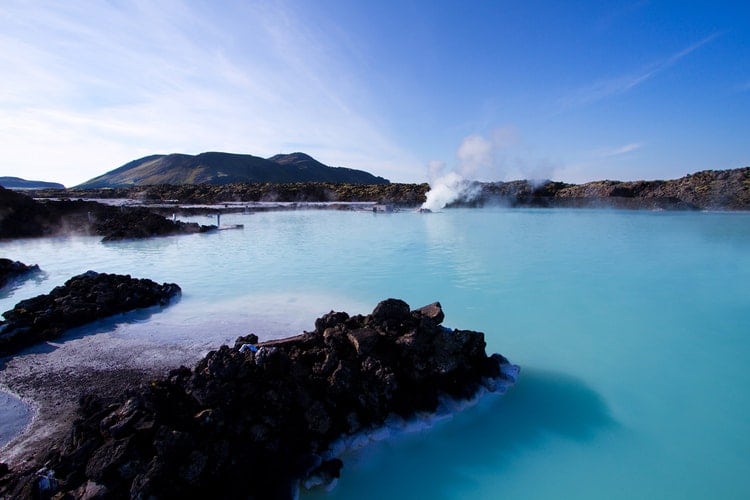 Iceland has grown in popularity as a vacation spot for tourists of every kind. The country contains stunning landscapes and gorgeous cities, making it often breathtaking to behold. However, Iceland maintains its own charming and quaint culture that feels welcoming for solo travelers. This means you won't need to worry about safety when you trek through the area. Though the nation isn't as large as other countries, you'll still discover many cool things to do while there. As such, Iceland represents one of the best places to travel alone.
If you're interested in heading to Iceland, consider booking a trip to the capital of Reykjavik. This city offers tourists the chance to experience a metropolitan atmosphere and appreciate a unique culture. Yet, Reykjavik also maintains a small-town feel, meaning you won't get overwhelmed by massive crowds. Despite its growing popularity as a travel destination, the city doesn't have a large population of residents. Additionally, solo travelers can easily head to cool sites, like the Blue Lagoon or Ring Road. Outdoors locations remain simple to visit, so you can travel without much worry.
4. Toronto, Canada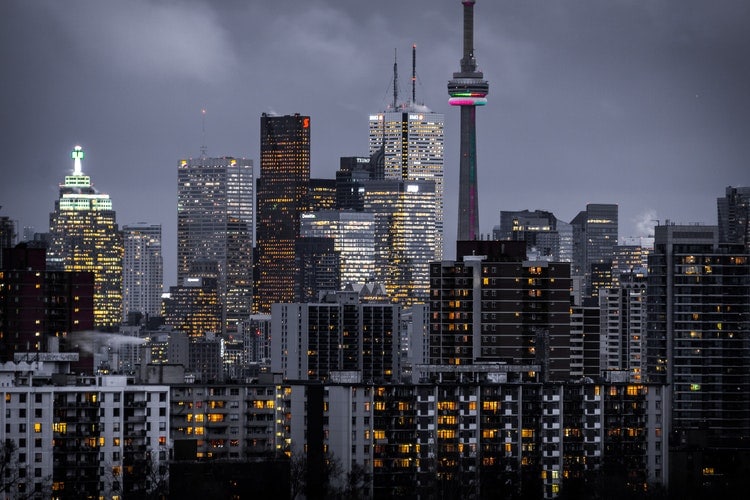 Those interested in discovering the best places to travel alone should definitely think about visiting Toronto. While Canada contains a vast array of fascinating locations, this city remains a top choice for solo travelers. You'll find the city easy to navigate, with various modes of transportation available to visitors. While you can traverse through the area on foot, you could also take the subway or a streetcar. This makes travel through the location super simple, taking the pressure off you to figure out where to go. Any hoping to get some exercise while they explore may still appreciate the sights available for viewing by walking.
Within Toronto, travelers should head to the various neighborhoods in order to explore the cosmopolitan culture. The multicultural nature of the city means you can experience many different ways of living while here. Travelers who consider themselves foodies may especially appreciate the varying types of restaurants that exist in the city. Head to Chinatown for some delicious Chinese food or visit Little India to taste some real Indian flavors. If you want to see a natural wonder before leaving the city, plan a day trip to Niagara Falls. Once there, you'll get to witness a seriously remarkable natural attraction.
5. Taipei, Taiwan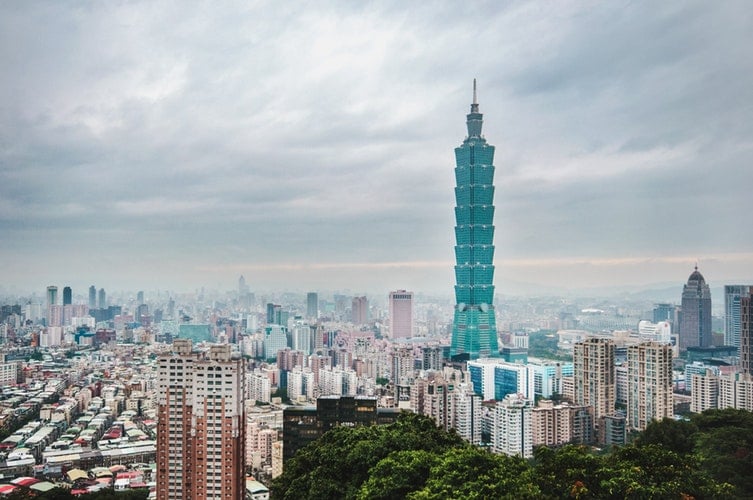 In Taipei, Taiwan, solo travelers may have the opportunity to experience a truly unique city. This location, one of the best places to travel alone, offers both gorgeous landscapes and metropolitan sites. Here, you'll find an array of things to see and do. Architectural marvels, historical locations, and delicious dining spots remain available for tourists to explore. Though the city might seem busy and fast-paced, travelers exploring alone won't need to feel too worried about safety. Additionally, the transportation system makes it easy to get from place to place within the metropolitan location.
If you want to learn about the culture in Taipei, head to the National Palace Museum. This impressive structure contains thousands of artifacts from ancient China, so you can brush up on your Chinese history. Travelers can look through the various ancient items and admire the beauty of the historical objects. If you want to appreciate the city's landscape from a different point of view, head to the Elephant Mountain. Those who enjoy hiking will appreciate the 30-minute hike up to the top. Once you arrive, you'll get to see the city and even look at the sunset, if you go at night.
6. Seville, Spain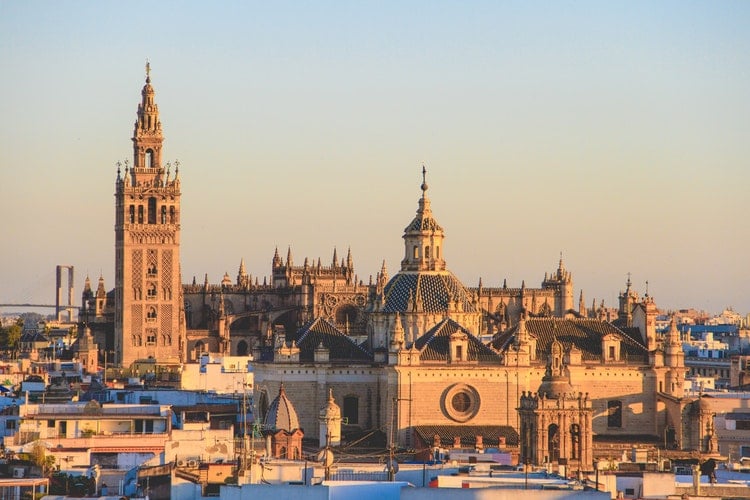 Solo travelers hoping to explore the coolest cities in Europe may want to consider heading to Seville, Spain. The Spanish city remains a top vacation spot for those who appreciate history as well as a vibrant nightlife. Within Seville, travelers may discover countless historical structures to admire, thanks to its thousands of years of history. Alcázar Palace represents a must-see structure, once home to Spanish royalty and harems. You'll also want to see the Plaza de Espana, which contains stunning archways, greenery, and a canal. In this manner, on our list of best places to travel alone, Seville remains a top choice.
Transportation within Seville involves very little stress, even for tourists who've never been to the city. Travelers visiting alone will find it manageable to walk almost anywhere, letting them admire everything they see while journeying. You could even rent a bike and cycle throughout the area, feeling the breeze as you ride. Those who appreciate exciting night activities should wander to the La Alameda Square. This area contains an array of bars, while also hosting dance performances frequently. Anyone wanting to witness a flamenco performance may certainly see one at this spot.
7. Bordeaux, France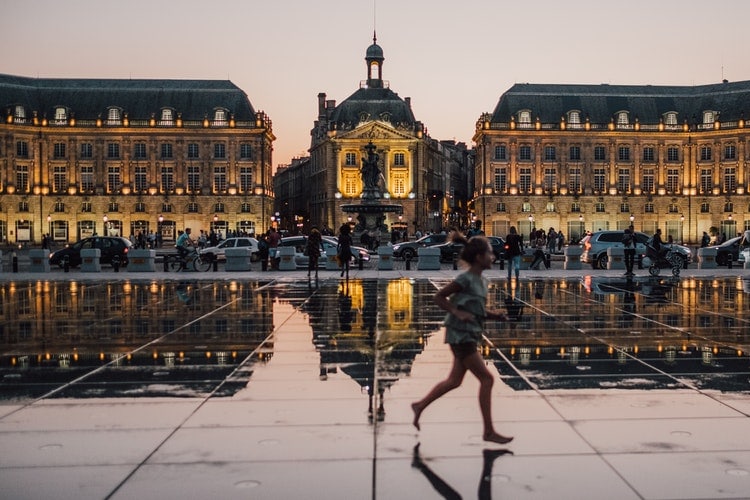 While France contains countless famous cities, Bordeaux remains a top location for solo travelers. This French destination maintains a population of around 250,000 people. Accordingly, the area won't feel extremely busy and stressful for those who get overwhelmed by crowds. Those traveling alone can remain comfortable wandering through the city streets and exploring the sights. In comparison to major cities like Paris, Bordeaux has a low-key, friendly atmosphere. The city doesn't have a confusing layout either, so navigating to different spots should be simple. With its quieter, uncomplicated character, Bordeaux remains one of the best places to travel alone.
When you arrive in Bordeaux, you may not know exactly where to go. If you simply wander through the area, you'll step past a host of stunning buildings. Mansions built during the 19th and 18th centuries remain marvels, while the numerous art museums will offer cultural learning opportunities. Travelers should head to the Bordeaux Cathedral, constructed in the 11th century, if they love historical sites. If you have a taste for wine, be sure to book a wine tasting tour while here. The region has a reputation for developing some of the most delicious wines around the world.
8. New York City, New York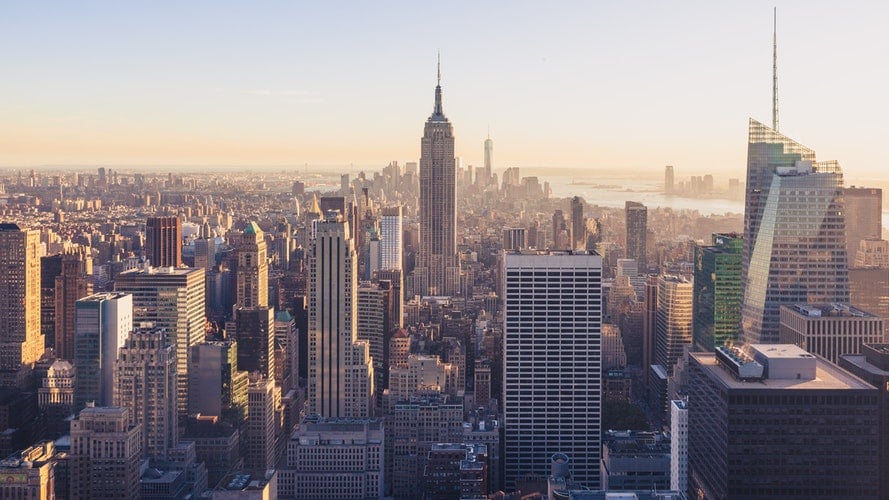 Most travelers know some things about New York City and its various attractions. The location has long maintained a reputation for welcoming jet-setters and independent travelers. When you come to this bustling city, you'll immediately be surrounded by a fast-paced and lively atmosphere. While the busy character of New York City might seem intimidating, countless others traverse the area alone. This means you'll be in good company when you decide to explore the city's streets on your own. The sheer number of people who live here mean you can feel anonymous yet connected to the city's palpable excitement.
New York City contains a vast array of things to do and see for solo travelers. If you're interested in culture, visit the Met, and you'll get to admire innumerable pieces of stunning art. You could wander through the building for hours without ever growing bored or feeling unsafe. Those who enjoy trying new and delicious foods will find various opportunities to do so. The multicultural city will allow you to taste bites of a huge number of different dishes. If you get somewhat overwhelmed by the busy environment, visit the Elizabeth Street Garden. This green area provides a form of solace for anyone wanting to find some calm in their day. With so many sights to admire, New York City represents one of the best places to travel alone.
9. Ho Chi Minh City, Vietnam
If you're never visited Asia, make Vietnam the first country on your travel itinerary. The nation remains a top choice for those who want to travel on their own. Vietnam heralds some truly breathtaking natural environments, as well as some vibrant metropolitan areas. Those who love to spend time wandering through city streets should head to Ho Chi Minh City. The southern Vietnam city combines elements of the past and present, containing both historical and modern structures. You'll have plenty to admire when you come visit this beautiful Vietnamese location.
In Ho Chi Minh City, solo travelers can wander over to famous sites, like the Notre-Dame Cathedral. This historical structure was built from materials imported all the way from France. The 18th century architectural marvel appears grand amid the rest of the structures in the area. If you want to appreciate the natural landscape, take a ride along the Bonsai River Cruise. Be sure to head over to the Bến Thành Market to try some authentic Vietnamese food and buy a souvenir. Travelers should definitely place Ho Chi Minh City on their lists of the best places to travel alone.
10. Queenstown, New Zealand
As one of the best places to travel alone, New Zealand feels extremely welcoming and remains easy to navigate. The culture of the country remains low-key and no-nonsense, so solo tourists will feel comfortable traveling the area. If you're a traveler who enjoys exploring the outdoors, you'll especially appreciate New Zealand. The country maintains stunning landscapes and natural attractions that will appeal to all kinds of travelers.
Those unsure where to visit first when they go to New Zealand should book a trip to Queenstown. This town remains a top choice for the adventurous travelers. Located in proximity to Lake Wakatipu, Queenstown lets travelers appreciate gorgeous views and partake in numerous water sports. Throughout the area, you'll find locations for boating, hiking, fishing, and other outdoors activities. If you want to test your courage, consider going bungee jumping off Kawarau Gorge Suspension Bridge. Travelers visiting the area during winter could even go skiing on the nearby slopes. Once you grow tired of spending your day outdoors, head to the town's vineyards to sip on some wine.
Plan a trip to some of the best places to travel alone.
When you're trying to plan an amazing vacation somewhere, finding the top locations to visit may be challenging. Since you can discover countless cool places to visit around the world, you'll have difficulties picking the ideal spot. Exciting, vibrant cities, as well as more low-key, relaxing locations remain top choices for solo travelers. Wherever you love to travel, you'll be sure to find some place that fits your traveling goals. Hopefully, our list of the ten best places to travel alone has helped inspire your next adventure.
Related Article: Best Winter Vacations: 10 Places to Consider for Your Getaway