We're sure you know but Labor Day weekend is right around the corner. But that doesn't mean it's too late to pull together a trip.
To help all you would be travelers find somewhere to go, we've done a little searching of our own. As much as we hate to admit it, summer's winding down. Why not wrap it up with a bang? Buy a ticket, pack your carry-on bags, and prepare yourself to explore the best places to visit for Labor Day weekend. Let's go.
Here Are Our Picks for the Best Places to Visit for Labor Day Weekend
1. Saint Augustine, Florida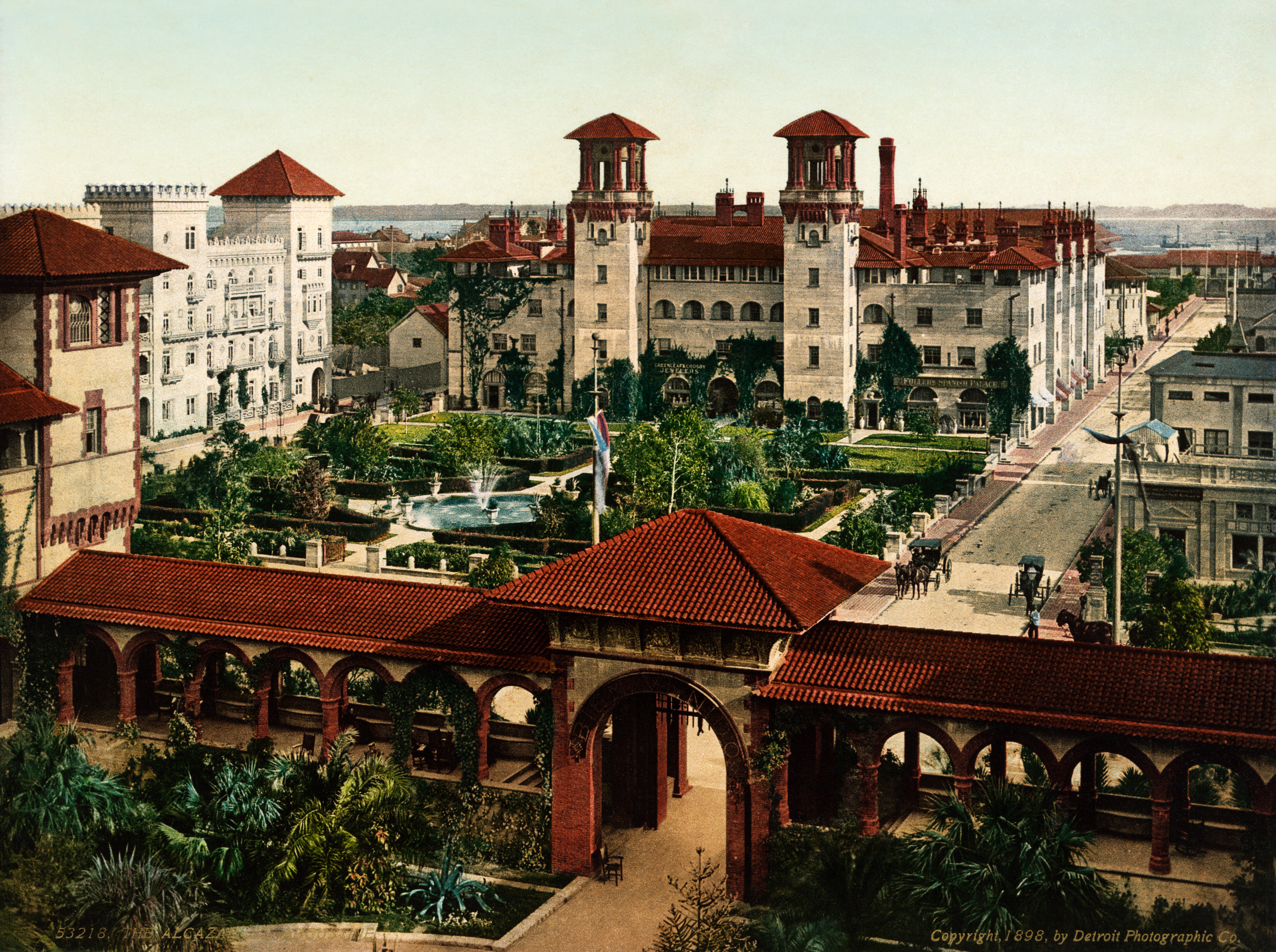 While most people would lean towards Miami, Saint Augustine is a fun city without as many tourists. If you're looking to skip the party scene, it offers a more relaxing escape. Plus, it's a great spot to take the whole family. One of the best ways to take in a little culture is to visit the Castillo de San Marcos, an old Spanish fort.
As of the oldest standing structures in the country, you will get a great history lesson. But if that's still not enough for you, swing by the Oldest House Museum. The name says it all. Besides, who doesn't want to check off seeing the oldest house in St. Augustine from their travel bucket list?
2. Miami Beach, Florida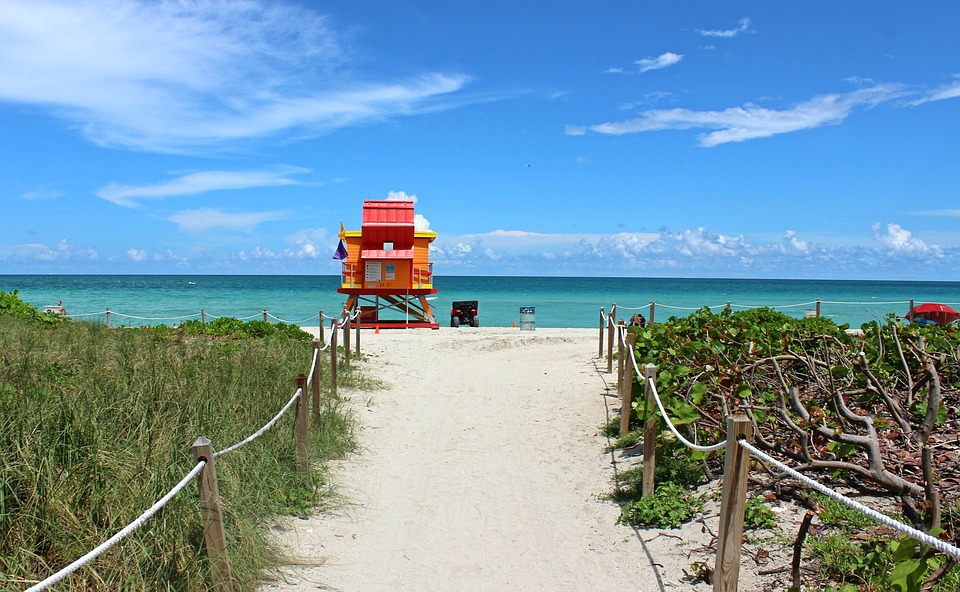 Okay, if you are looking for something a little more lively, Miami is the place to be. Plus, come September, the heat wave has cooled down a bit. One of the most fun ways to explore the city is by beach hopping or simply biking around town. If you're a first-timer, you have to start off in South Beach.
As touristy as it may be, the Art Deco architecture and vibrancy of Ocean Avenue make up for it. There are so many things to do, places to eat, and simply explore there. One of our favorite attractions is the Museum of Ice Cream. Yes, it is just as delicious as it sounds.
3. Capitola, California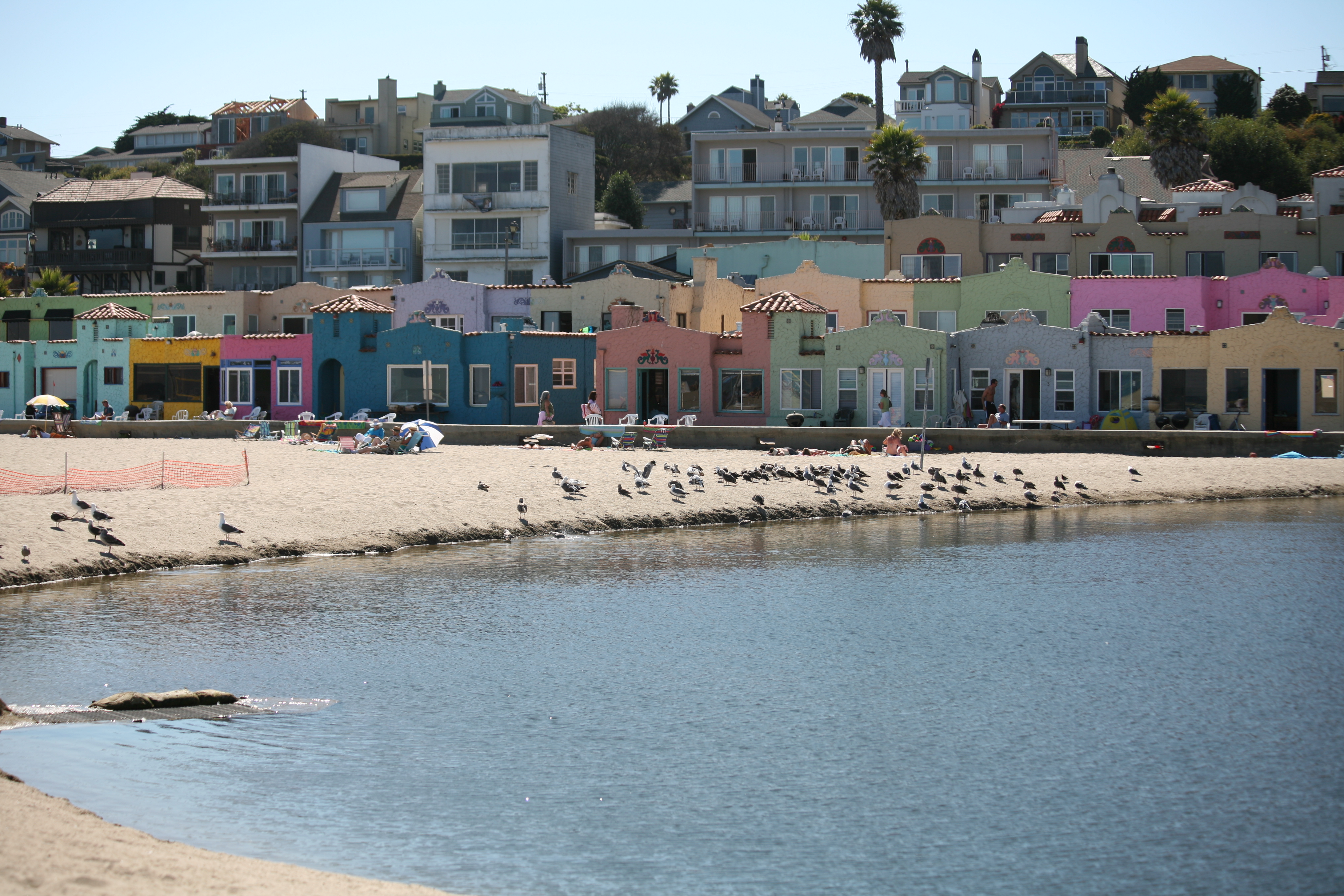 This charming seaside town looks like something out of a Nicholas Sparks movie. Labor Day weekend was made spending time soaking up some sun and sand. Spread out a blanket and have a picnic. This beach is uncrowded and not touristy, so there's plenty of room for you and that special someone. For an even better view, walk to the end of the pier. Once you've gotten enough R&R, there are plenty of cute cafes to poke around as well as some fun antique shops. We may or may not have picked up some vintage board games for $3.99.
4. Charleston, South Carolina
Visiting Charleston is another dream for history lovers. The good news is that since it's not a touristy spot, you won't have to battle traffic and crowds to check off those must-see places from your to-do list. One of our favorite places to revisit is the Magnolia Plantation and Gardens. This sprawling 464-acre property offers several different tours, a nature train, peaceful boat ride, and more. Last but not least, there's no better way to see the city than by taking a traditional horse and buggy tour.
5. Emerald Bay State Park, Lake Tahoe, California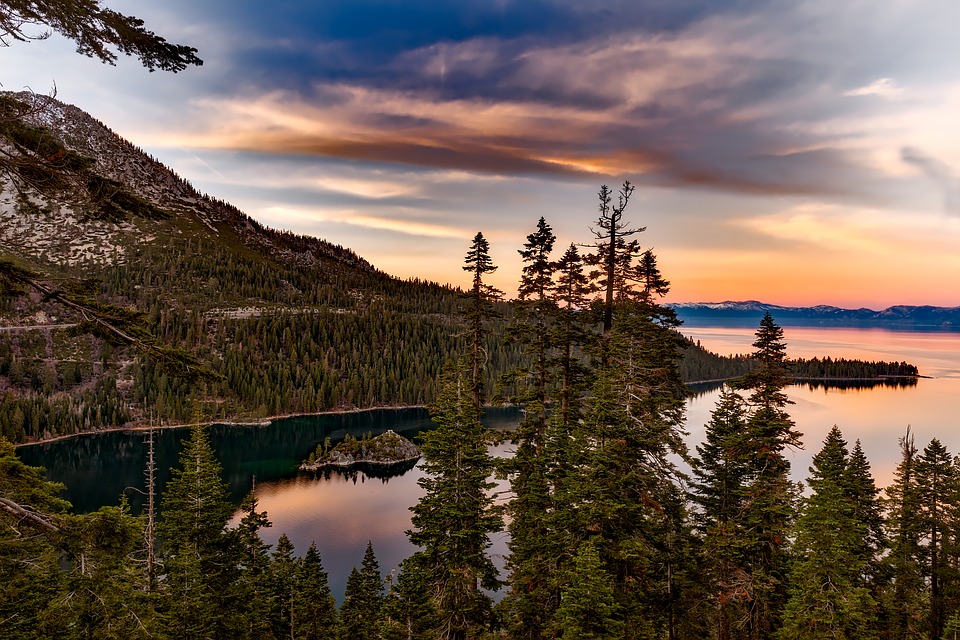 Back in 1969, Emerald Bay was designated a National Natural Landmark for its panoramic mountain views and glacier-carved granite. The stunning natural beauty, fascinating geology, and history of this unique island make it well worth a visit.
Do you want to spend a night or two? You're in luck. The State Park includes two campgrounds, Boat-In Camp and Eagle Point Campground. The scenic Rubicon walking and hiking trail winds its way through the bay. Make sure to bring a good travel camera when you go. Along the way, you'll find some epic lookout points at Eagle Point Campground, Vikingsholm, and DL Bliss State Park. Vikingsholm is one of the finest examples of Scandinavian architecture on the west coast. You should also check out the "Tea House" on Fannette Island.
Just a heads up … There is no vehicle access leading to the lakeshore of Emerald Bay or Vikingsholm. The most popular route is to walk the lake from the Vikingsholm parking lot. You could also the Rubicon Trail or arriving via kayak or private boat. In the summer months, visitors to Emerald Bay State Park enjoy the top things to do in Lake Tahoe. Hiking, swimming, scuba diving, kayaking, boating, and sightseeing are just a few of your options.
6. Cannon Beach, Oregon
If you haven't been to this beautiful seaside town yet, it's about time you visit. Labor Day weekend is one of the best times to go too; you won't find more ideal Oregon weather. Balmy breezes give way to clear skies and near empty stretches of sand. You probably recognize it from the near-infamous Haystack Rock.
Formed as part of lava flow some 10 to 17 million years ago, the sight is truly something unique. Come and collect sand dollars at low tide, explore tide pools, and search for tiny crabs digging beneath the wet sand and receding waves. Nearby, you will also find Ecola State Park with great trails for hiking. Wind your way through lush forests and lose yourself in nature.
Between the branches, you'll catch glimpses of the Pacific underneath the warm glow of Tillamook Rock Light, a lonely lighthouse. Once you work up an appetite and have gotten your fill of exploring, head into town for some great restaurant and shopping options.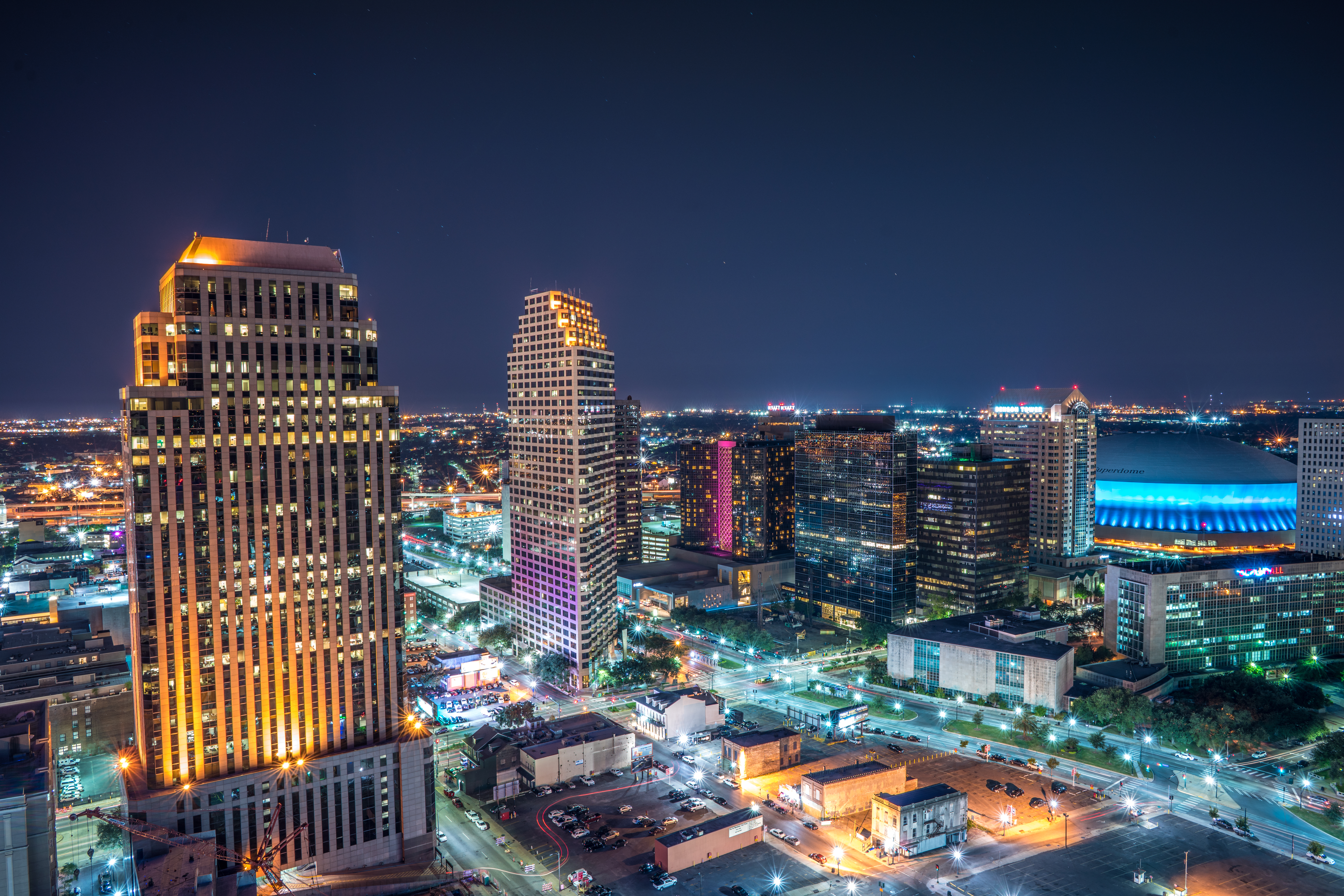 The Big Easy is the place to be come September. Whether it's your first time visiting the city or you've been brought back again, there's something undeniably magnetic about its charm. Whether you're interested in history and culture, art, and food, there is something here for everyone. It's especially a great place to travel with the family.
Rain or shine, there is always something fun to do here. Throughout the year, there are over 130 major festivals in the city. Most of these celebrations are free and everyone is welcome to join in. Get yourself a po boy, sit back, and watch the festivities. Another fun thing to do is explore the French Quarter. As the city's oldest and most historic neighborhood, it holds a special place in the heart of the locals.
William Faulkner's legacy lives on in the House of Books. There are amazing Creole restaurants around nearly every turn. One of the most notable ones is Antoine's. When you're in the city, it's a spot that you just can't miss. After you've eaten your fill, take a mellow walk inside the scenic City Park. Among the park's many features are some 26 tennis courts, a small amusement park (Carousel Gardens), and more.
8. Sedona, Arizona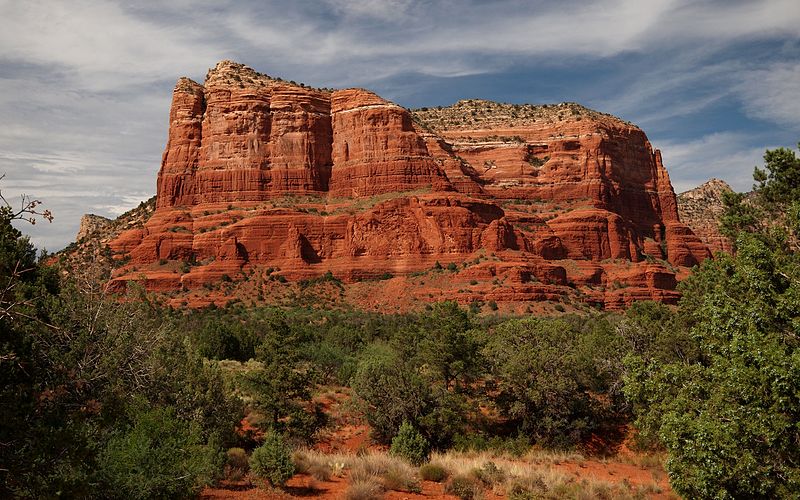 Okay, so if you've ever been to Arizona, you know the summer heat is nearly unbearable. That's why you should wait to visit Sedona until Labor Day weekend. Just two hours north of Phoenix, this free-spirited desert city offers otherworldly landscapes to explore. Red rocks give way to sandy trails and the most epic lookout points. Some of our favorite places to explore include Slide Rock, Devil's Bridge, and the Oak Creek Canyon Roads.
Slide Rock State Park is a natural waterslide. Come and escape the heat in one of Arizona's oldest and most spectacular watering holes. An elongated champagne chute gives way to red rock beaches and glassy green pools. Soak up some sunshine, enjoy nature, and take a break from the mundane.
Spectacular red rock views of the venerable Oak Creek Canyon are all around. Glide along the gently slowing, slippery bottom creek buoyed by bubbles or plunge right into the crystal depths of nearby pools.
Devil's Bridge is the largest sandstone bridge in Sedona. To reach the trailhead, you'll walk a mile or so along a sandy path. The trail itself is only 0.9 miles each way, for a 1.8-mile round trip trek. We're not gonna lie though. The journey to the top is a bit tiring. But all in all, the views are what leave you breathless.
Start at the parking lot and follow the trail marker pointing to Devil's Bridge. The path slowly inclines uphill, gently increasing in steepness as you progress. There's some beautiful scenery along the way but it will take a while to reach the trail itself. When you've walked for a mile, the path comes to a fork. Head down the path on the left and you'll end up at the base of the bridge. Here, you'll stand directly under the fifty-foot arch, reaching towards the heavens. Just try not to strain your neck as you croon to take a look.
Follow the path up a steep rock staircase to find a wide open area that offers amazing views. Keep on going and you'll reach a whole new level that leads directly to Devil's Bridge. If you have the nerve, you can walk across the top. The bridge itself is just a few feet wide and has no borders. Use caution and common sense as you walk out – and please, don't bring animals. It's a long way down. If you have the time though, this hike is hands down one of the best things to do in Sedona.
Book Your Labor Day Weekend Vacation Now
What are you waiting for? Now is the time to book your Labor Day weekend vacation. End the summer strong. There are so many affordable options out there for flights, road trips, and even small adventures. Which one of the places on our list would you like to visit the most? Let us know in the comment section below.
Questions and Comments
Do you have any questions or comments for us? If so, feel free to leave us a message below. We will be sure to get back with you soon.
Related Article: ​​The Top Best Places To Travel In September​​​