Pack your bags, it is time to explore some of the best things to do in New Hampshire.
The northern tip of the United States is known for its incredible beauty. From spending time in beautiful lakes to hiking some of the most popular mountains in the country, New Hampshire has a lot to offer. Without a doubt, it is known as an outdoorsman's adventure land. If you find yourself in this beautiful state, then you are in luck. We have rounded up eight of the most popular things to do in New Hampshire. Pack up your suitcase and bring along your favorite down jacket. It is time to explore this beautiful state.
1. Mount Washington Cog Railway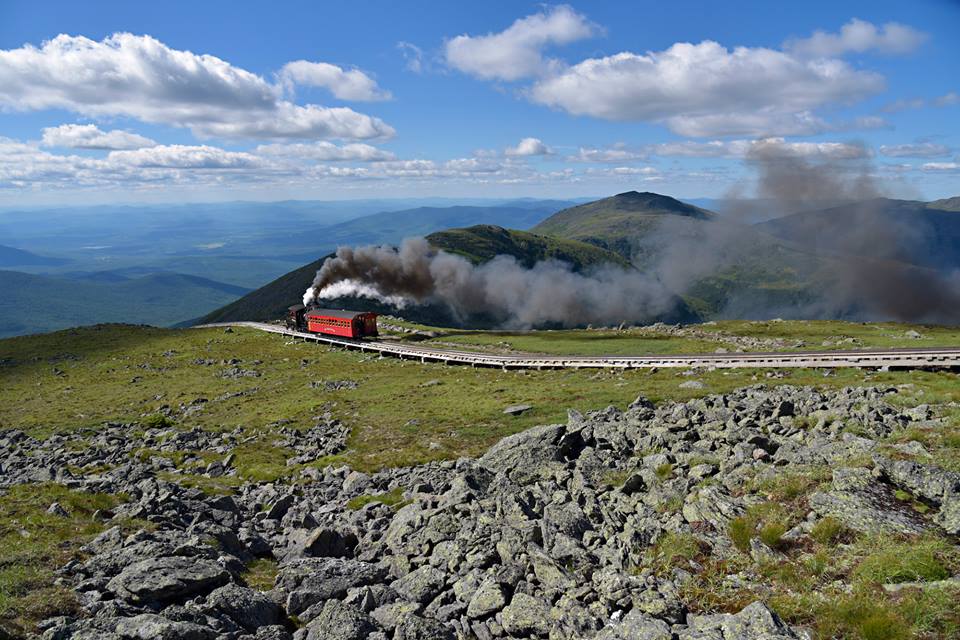 Credit: Mount Washington Cog Railway / Facebook
One of the top things to do in New Hampshire is trekking up to the highest elevation in the northern Appalachians. Mount Washington tops that height at more than 6,000 ft. If you make the choice to try to conquer this mountain, then one of the best ways to do so is by taking the Mount Washington Cog Railway. This incredibly unique railway is not only beautiful to look at, but it is incredibly effective too. It has been in operation since 1869 and has been taking tourist to the peak of Mount Washington since its opening day. On your way up, you will experience the beatuy of New Hampshire like no other. Trek up to mountain as you take in the beauty that surrounds you.
When you get to the top, the view is utterly mesmerizing. For starters, the viewpoint at the top spans four states. For a unique experience, you can go on a cloudy day and find yourself sitting above the clouds, literally. Not only is it neat to be standing at the top of the world, but there is plenty for you to do at the top as well. There is the Sherman Adams Visitor Center that houses a small museum, a cafeteria, and the Mount Washington Observatory. This Observatory also doubles up as a research station that explores extreme weather conditions.
For a breathtaking experience, climbing Mount Washington via the Mount Washington Cog Railway is a must on your bucket list of things to do in New Hampshire.
2. Cannon Mountain Aerial Tramway and Franconia Notch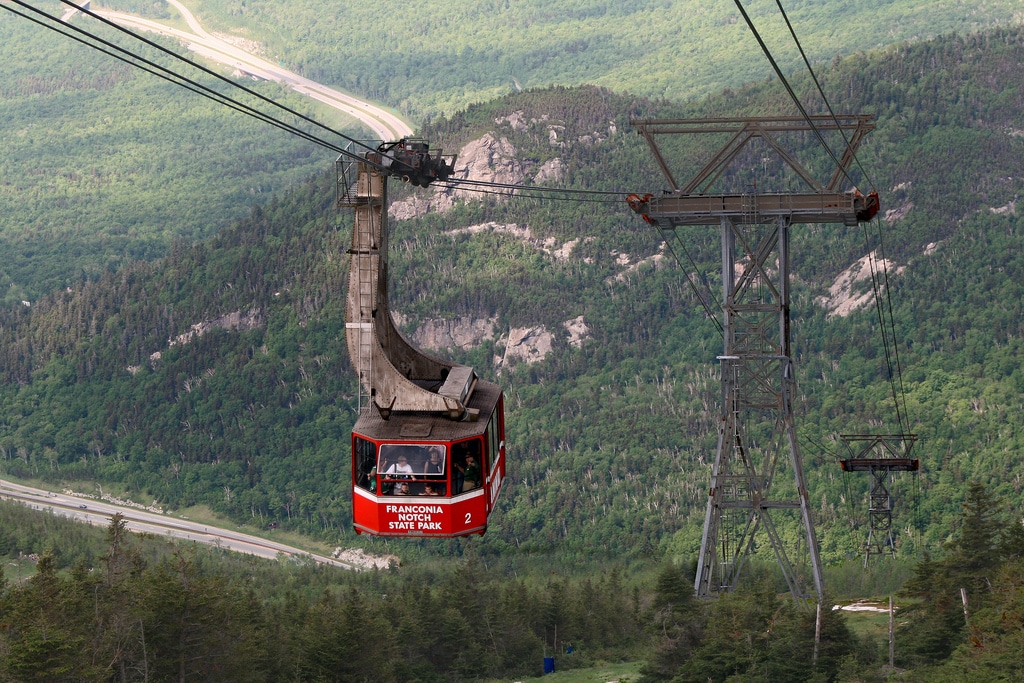 Credit: Flickr
Speaking of great heights, one of the next best things to do in New Hampshire is conquering Franconia Notch. Franconia Notch is an iconic staple of New Hampshire because it is so unique. Part of the thrill of getting to this 4080-foot summit is the unique way you get there. Tourist can climb onto the Cannon Mountain Aerial Tramway. This is the first aerial tramway of its kind built in North America. The tramway takes visitors straight up to the iconic Franconia Notch where you can look straight down into the floor of the notch. For those who do not know, a notch is a break in the mountains. A notch creates a groove or interruption in the mountain. When you soar over a notch, it can be really neat to look down below. Especially since you will be surrounded on both sides by overwhelming mountain walls.
Observe the skies of North America by slowly riding through the notch in New Hampshire's White Mountains via the Cannon Mountain Aerial Tramway. While you are up here, it is worth your while to snag a peek at Flume Gorge. This 800 long crack in the rock base of Mount Liberty stands at 80 feet above the brook that flows through it. For adventurers who love the thrill of heights, this experience is an absolute must on your list of things to do in New Hampshire.
Finally, when you get back on solid ground, Franconia Notch has lots more to offer. There are endless miles of hiking trails for you to explore. If you decide to stay the night, then there are plenty of campgrounds for you to stay in too. Not only that, but the local Echo Lake State Park is home to some beautiful sandy beaches. There are even boat rentals if you are looking to have some more fun in the sun.
3. Mount Monadnock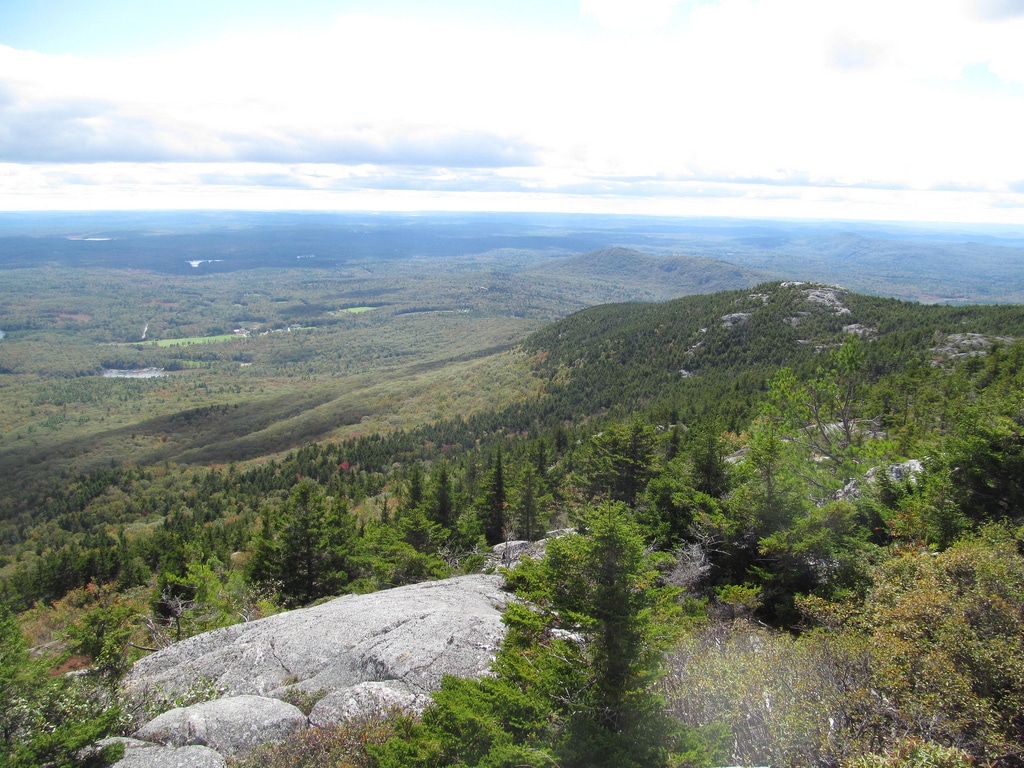 Credit: Flickr
Mount Monadnock has been dubbed the world's most climbed mountain. When you take a look at it, you can quickly understand why. For starters, when you climb this mountain, the views are absolutely stunning. This is especially true during the fall season when the foliage below is in full bloom. A sea of green, yellow, red, and orange welcomes you as you make your way to the summit.
Not only is this mountain beautiful, but this mountain is easily accessible for everyone. There is a range of different trails that can accommodate all different types of hikers.  Because of the various trail abilities, it is not impossible to climb this mountain in a day.
If you find yourself staying in Boston, then climbing Mount Monadnock is an easy day trip. Be sure to bring along an adequate travel backpack as well as proper hiking gear. Not having the right hiking can make your trek up this mountain difficult. And last but not least, remember to stay hydrated and bring with you plenty of water to drink. We recommend bringing along an insulated water bottle like the Ello Cole water bottle so that you never have to worry about your water getting warm.
4. Lake Winnipesaukee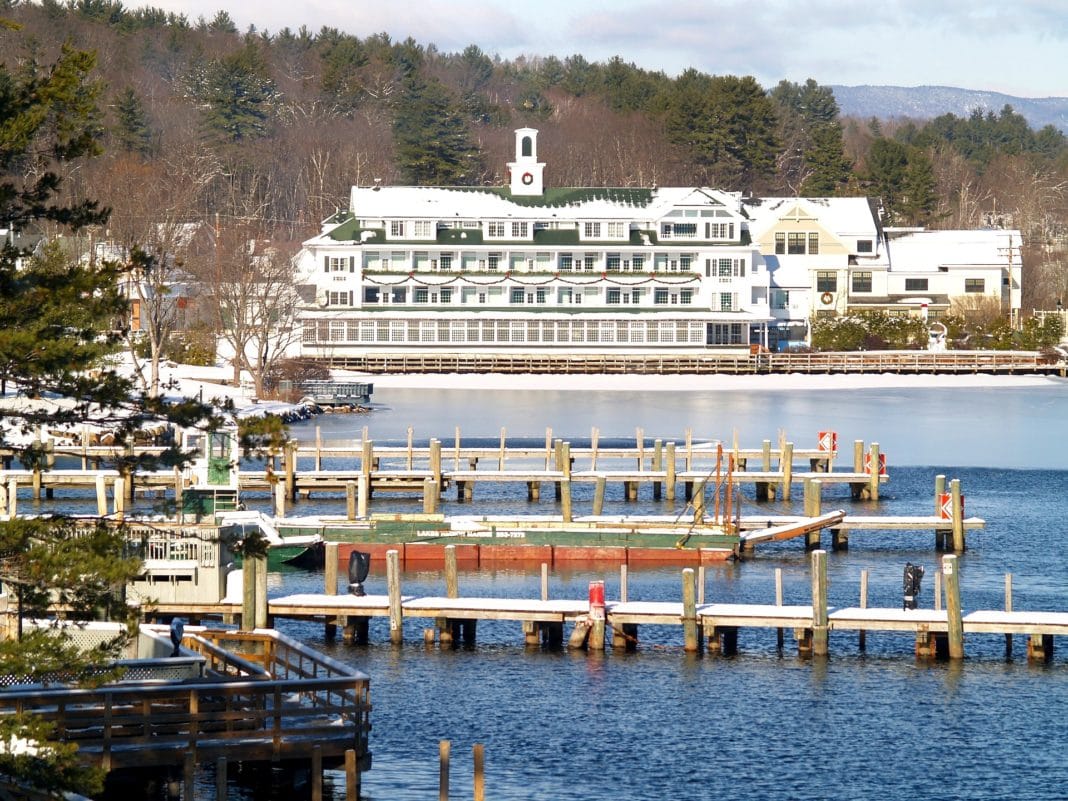 If you are looking for some outdoor exploration, then Lake Winnipesaukee is a great place to head out to. Lake Winnipesaukee is the largest lake in New Hampshire. It spans an astounding 21 miles long and ranges from 1 to 9 miles wide. In total, it covers over 69 square miles. If you are looking to get some canoeing or boating done, then this is the lake to go to. Part of the beauty of this majestic lake is the fact that there is so much to explore. There are over 250 Islands that call this lake home.
What makes Lake Winnipesaukee one of the best things to do in New Hampshire is the fact that there is so much fun to be had here. Because of this, this lake has been a popular tourist destination for locals and travelers who are looking to escape the hot summer heat.
When you do visit here, there are several communities and towns that surround the lake. The largest town is the town of Alton. This town is perfect for finding everything you need on your vacation here. If you are looking for a more commercialized town, then Laconia is where you will want to head to. It is in Laconia that you will find the lakes largest beach, Weirs Beach. If you are a bike lover, then you might want to make your way over to Laconia during Bike Week. Every year, tens of thousands motorcyclist flock to this area to participate in Bike Week.
For a great way to wrap up a summer trip in the beautiful state of New Hampshire, Lake Winnipesaukee is where you will want to head to.
5. Hampton Beach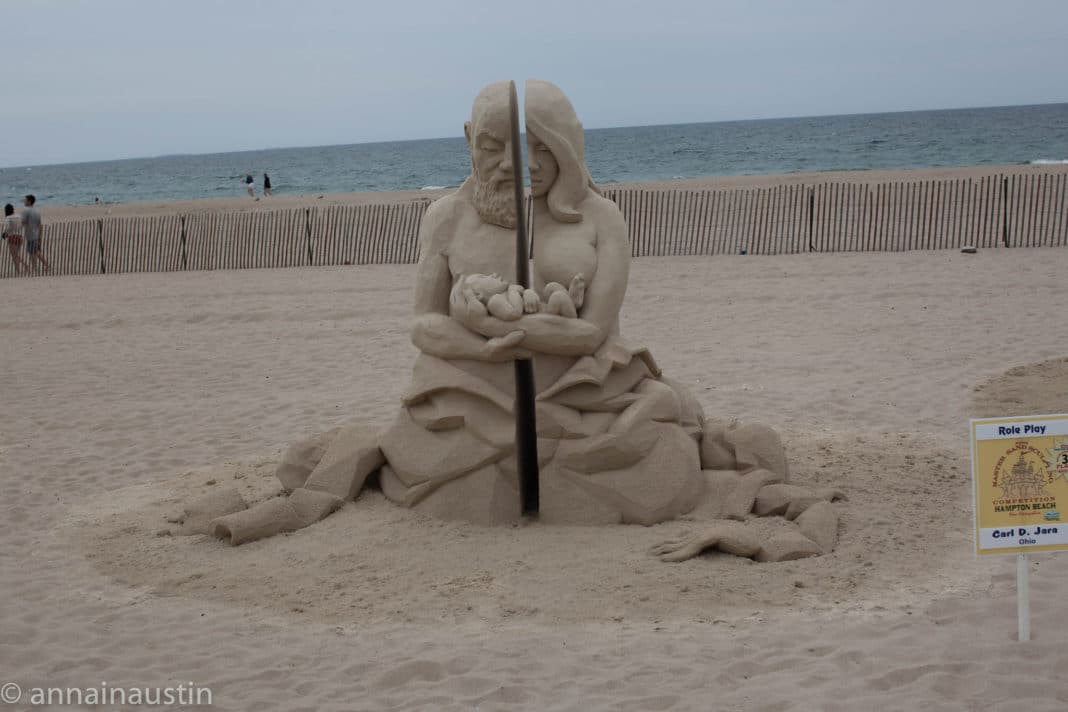 Credit: Flickr
Although New Hampshire is not very bountiful when it comes to there shoreline, they do have some beautiful beaches to offer. One of the best things to do in New Hampshire is visit the beautiful Hampton Beach. Without a doubt, Hampton Beach has been one of New Hampshire's most popular resort towns. If you ask any of the locals, they will collectively tell you that Hampton Beach is a must on your list of things to do in New Hampshire.
While you are here there is plenty for you to do. For starters, it is a must that you visit the Hampton Beach Casino Ballroom. Now, don't let the name fool you. This is actually not a casino. Rather, this was built to house a ballroom, tea room, and a family entertainment venue. Today you can stop by the Hampton Beach Casino Ballroom to enjoy live music and comedy shows that take place regularly.
The Hampton Beach Casino Ballroom is not the only place where you can catch live entertainment. The boardwalk and town, in general, are always alive with a music shows or concert that are going on. One of the favorite activities that Hampton Beach is known for is their "movies on the beach" hangouts.
If you find yourself on this lovely beach during the month of June, then you will want to attend this next activity. The Hampton Beach Master Sand Sculpting Competition takes place every year and entices hundreds of visitors. The beach becomes a canvas and beachgoers compete against one another to make the best sand castle sculpture. If you think you can try your hand at making the winning sculpture out of the sand, then this is an activity that you absolutely have to put on your list of things to do in New Hampshire.
Finally, did we mention the beach? The beautiful waters of Hampton Beach are perfect for relaxing and lounging in. Especially on a hot day. If you are looking for a family-friendly town or just a fun-loving town in general, then Hampton Beach is where you will want to go.
6. Storyland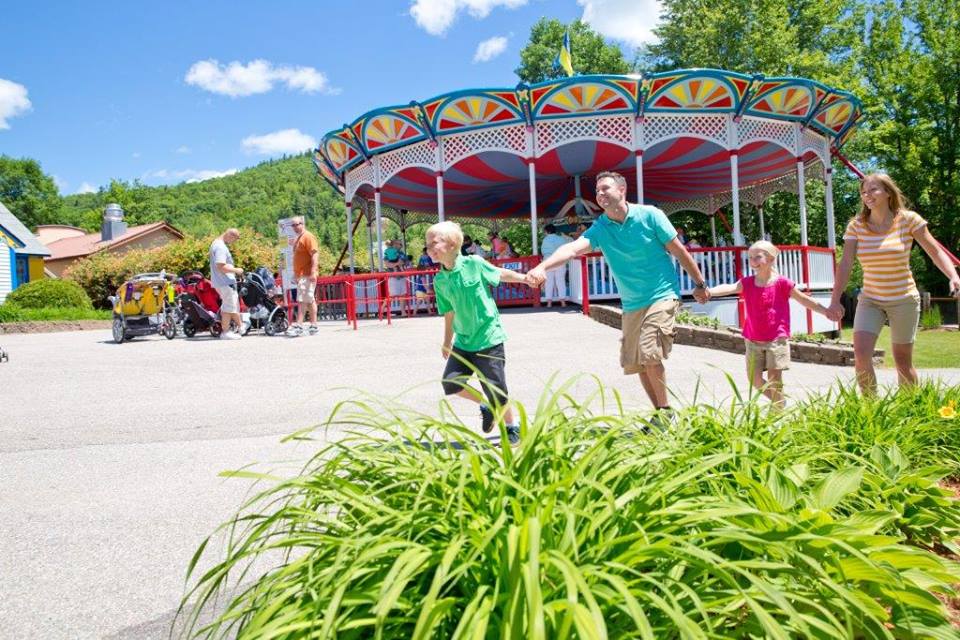 Credit: Storyland / Facebook
This next destination is one of the best things to do in New Hampshire if you are a fairy tale lover. Because it was designed with kids in mind, traveling with children makes this an ideal place to visit. That does not mean that adults will not enjoy it. Storyland is unique in the fact that it literally brings all the fairy tales to life.  Some of the neat experiences you will have here include a pumpkin coach ride to Cinderella's castle. You can also choose to ride in a wooden shoe or sale on a pirate ship. If you want to cool down, then take the swan boat out for a spin on the lake. For little ones, they can even be the driver for the day and take you on a ride in an antique car through the many covered bridges that New Hampshire is so widely known for.
This family owned and operated park is beautiful for any relaxing afternoon. Be sure to visit their website to see what latest attractions they have. Storyland is always updating and adding to their collection of attraction so that they can appeal and accommodate all visitors.
7. Covered Bridge Driving Tour
Credit: Flickr
While not so popular anymore, covered bridges used to be all the rage when America moved around in horse and buggies. If you find yourself in New Hampshire, then one of the neatest things to do in New Hampshire is taking a tour of the covered bridges that have made a mark in our country's history.
Because of their enclosed ceilings, covered bridges were also known as kissing bridges. In fact, there is a certain romanticism and charm that has still attached itself to covered bridges. This is what makes covered bridges such a unique attraction to explore.
Some of the most popular covered bridges that New Hampshire has to offer are closely bunched together in the small town of Swanzey. Swanzey is located in the southwest corner of the state. To go on this driving tour, you will simply need to follow Route 10 and make a left onto Matthews Road. At the end of the road, you will be greeted by Cresson Bridge.  Cresson Bridge is an absolutely remarkable bridge. Its red barn decor and maple tree foliage make it an iconic landmark.
Once you go through Cresson Bridge, turn left at the end of the road and you will find yourself at the Carlton Bridge. The Carlton Bridge dates back to the 1970s and is one of the oldest bridges on Route 32. Make a right, continue on Swanzey Lake Road, and then turn right into West Swanzey. When you make a left on Main Street you will find yourself at the beautiful Thompson Bridge. This is another beautiful covered bridge that is worth snapping some shots off. Continue on the road and you will find yourself at these next popular bridges that you must explore. These bridges include slate Bridge and Coombs Bridge. The end of your tour will conclude with the beautiful Village Bridge. This bridge is the largest of the bridges and is incredibly stunning. Built back in 1864, this Village Bridge has the secrets of its history ingrained into its walls.
Not many states offer unique attractions such as the beautiful covered bridges. Because of this fact, going on a driving covered bridge tour is definitely one of the most unique things to do in New Hampshire that you do not want to miss out on. Be sure to bring along your favorite photography gear too. This way, you can capture the stunning beauty that these bridges provide. For more details about covered bridges in New Hampshire, click here.
8. Clark's Trading Post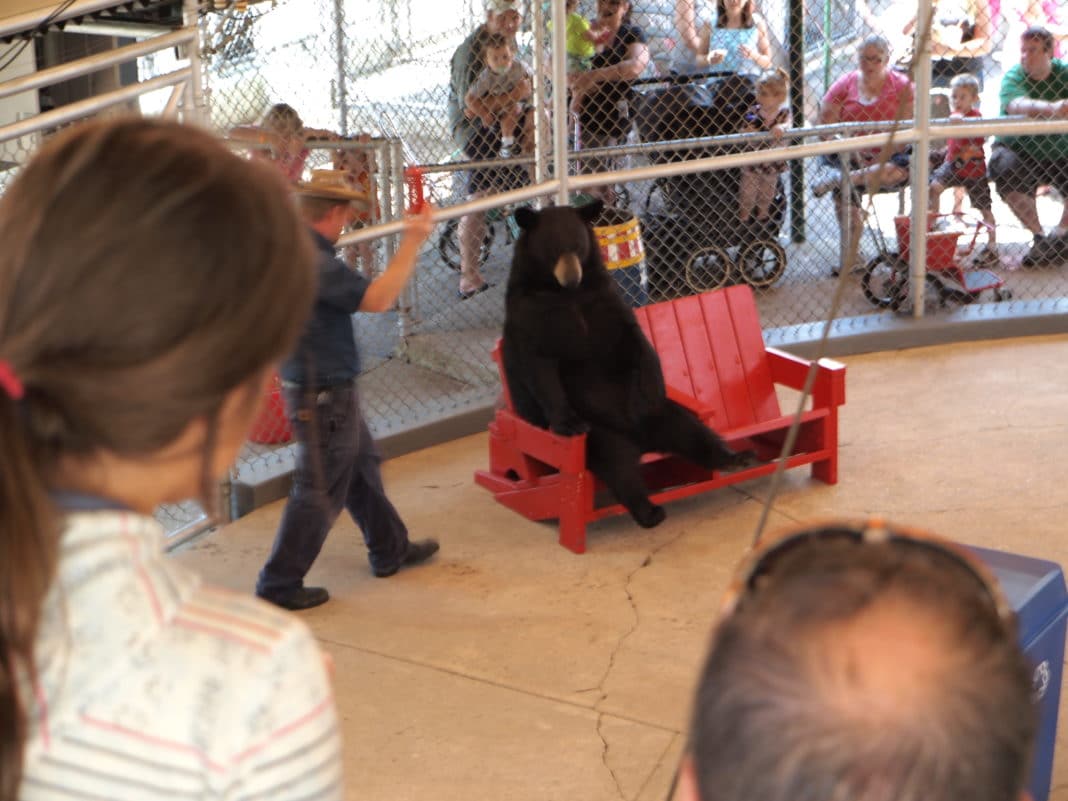 Credit: Flickr
This next iconic Landmark is one of the best things to do in New Hampshire. Clark's Trading Post is a unique establishment in the fact that it is almost like a mini circus. This popular destination is known for their beautiful bears. Clark's Trading Post has literally trained their bears to ride scooters, shoot basketball hoops, and balance on barrels. Because the bears are in such a unique environment, visitors will get the opportunity to see these majestic creatures up close and personal.
Other activities that Clark's Trading Post has to offer include incredible acrobatic performances. These acrobats put on a display that has all the makings of a great night out. While you are at Clark's Trading Post, you and your friends and family can take advantage of other activities Clark's has to offer. Some of these activities include riding a steam train through the woods, playing in the Splash Park, and exploring around the Main Street. The Victorian Main Street is absolutely stunning in the fact that it is so beautiful to stroll around in. Not only that, but there are a collection of houses that are bustling with a unique character too. There is even a museum that houses an array of collections if you want to delve deeper into the history of this quaint town.
Final Thoughts
New Hampshire is easily one of the most underrated states in the US. There are so many neat things to do in New Hampshire. In fact, we recommend spending at least a week here to enjoy all that the state has to offer. Finally, we love that you will easily be able to find something for everyone in your travel party. Whether you are traveling with friends, family, or children, New Hampshire has a little bit of something for everyone. The next time you find yourself up north, be sure to squeeze in some time to so of these awesome activities.
Related Article: 8 Things To Do in Cape Cod Besides Going to the Beach