Every traveler needs to visit Thailand at least once in their life.
Traveling through Asia and Thailand is commonplace for most Australians and Europeans. But for many North Americans, Thailand can seem too far of a destination to reach. Or maybe the travel time it takes to get there and back isn't worth it when Americans typically only receive two weeks vacation. And that's a real shame. If you can get through the 14 or so hours of air travel, you will reach Thailand and wonder how this is your first time there. And you will be eager to start exploring all of the best places to visit in Thailand.
From its bustling metropolitan cities crowded with motorbikes to Buddhist temples to ancients ruins and lush coastlines, Thailand is a never ending adventure. And because Thailand has so much, it is able to cater to all types of travelers and budgets.
Here are the 15 best places to visit in Thailand:
1. Bangkok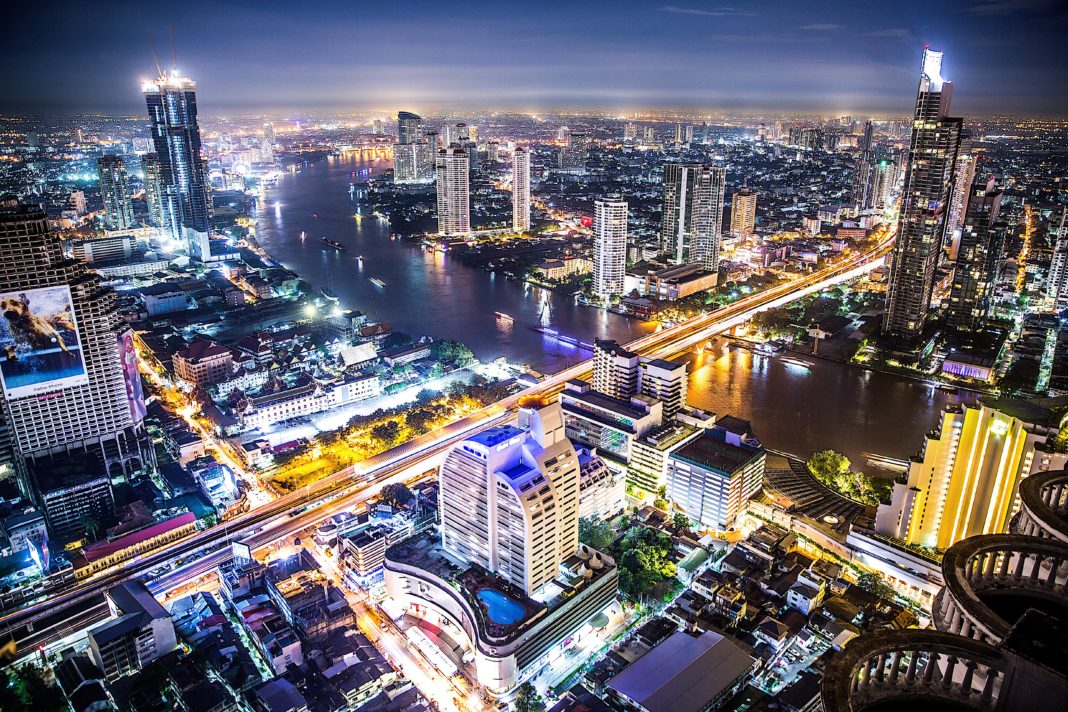 Bangkok, Thailand's capital city, is a definite must-see. The city interestingly has a few different names. The local name is "Krung Thep," which translates to "City of Angels." And that is an even shorter version of the official Thai name for Bangkok, "Krung Thep Maha Nakon." Whatever you choose to call it, you will quickly find it is unlike any city you have seen before.
If you think New York is the city that never sleeps, think again. The streets of Bangkok are always bustling with people going to work, vendors selling their goods, and motorbikes zipping by. One of the best things about Bangkok is that the street food there is better than any where else in the world. Not to mention their nightlife is always buzzing and they have a unique mixture of modern city vibes and historical sites.
2. Chiang Rai
Chiang Rai is the northernmost city in Thailand. It serves primarily as the main commercial hub of the Golden Triangle, which is where the border of Thailand, Laso, and Myanmar meet. People sometimes overlook Chiang Rai to see bigger cities like Bangkok. But you will find that this small, charming Thai city is worth getting to know.
Chiang Mai is a busy, bustling town that has something for everyone. The town itself is relatively quiet. At night, however, is when it really comes alive. That is when you will see the streets light up with neon, flashing lights from souvenir stalls, vendors, and restaurants opening their doors. If you are a night owl, Chiang Rai is among one of the best places in Thailand to visit.
Chiang Mai is also a popular place for explorers to set up their home base. It is in close proximity to many excursions travelers enjoy taking. Plus, it's quieter during the day and can act as a place of solace for travelers in need of some rest.
3. Koh Chang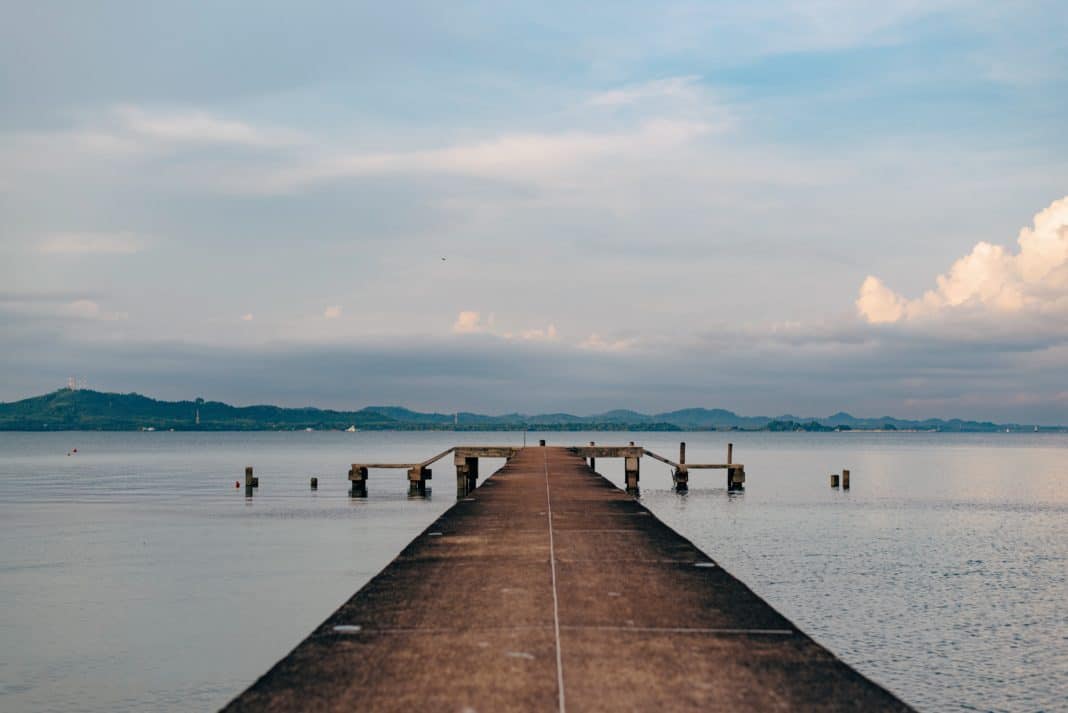 Koh Chang is one of the best islands in the world to explore – not to mention one of the best places to visit in Thailand. It is one of of the largest Thai islands in the Gulf of Thailand. The landscape is full of dense, steep jungle and is home to Mu Ko Chang National Park. There, you will find incredible hiking trails and waterfalls to cool off in, including the gorgeous Klong Plu waterfall.
If you are planning to island hop your way around Thailand, Koh Chang absolutely must be on your list of places to see. Though the island is a popular destination, it still retains an "off the beaten track" kind of vibe.
Koh Chang is a place to go to slow down and take in the scenery. You will find many other backpackers setting up camp and renting out huts in the area. If you're traveling Thailand alone, this is a great place to go to meet locals and travelers alike.
4. Ayutthaya Historical Park
Ayutthaya Historical Park is an attraction rich in Thai culture. It is also listed as a UNESCO World Heritage Site. And being just a one-hour drive from Bangkok, it makes for a refreshing day trip if you need to get away from the hustle and bustle of the capital city.
Ayutthaya was actually the second capital of Thailand for more than 400 years (between the years 1350 to 1767) until it was destroyed by the Burmese. When Ayutthaya was attacked, the Burmese army burned down the city and destroyed many of its sacred temples and shrines. Any of the structures that were not destroyed in the fire were buried by locals for hundreds of years. But now most of Ayutthaya has been unearthed, and the ruins of the city stand as a historical and archaeological park.
So if you are a major history buff, then Ayutthaya Historical Park is absolutely one of the best places to visit in Thailand. You can easily spend an entire day walking through the ruins. Marvel over the beautiful temples, palaces, and Buddha statues. A trip to Ayutthaya Historical Park will give you a look of Thailand that you have never considered before. Expand your mind and give Ayutthaya Historical Park a go.
5. Khao Yai National Park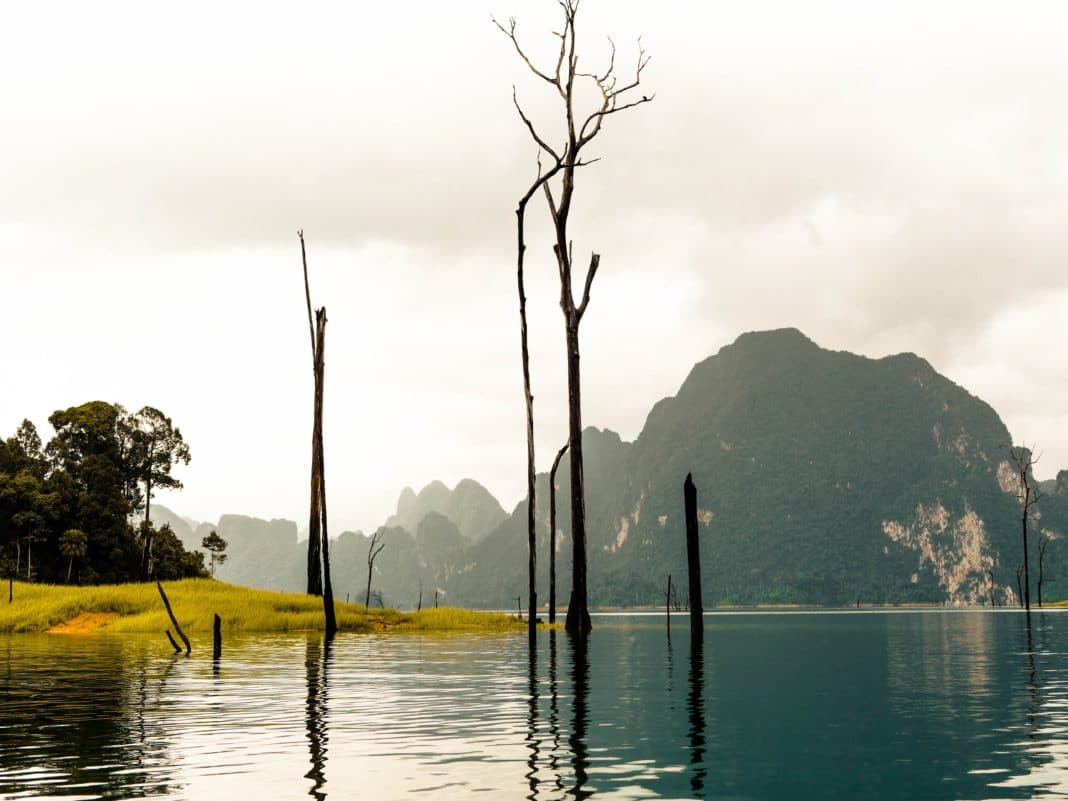 Here is yet another national park for your consideration. Khao Yai National Park is chock-full of natural wonders for you to marvel over. The park is home to Asian Elephants, gibbons, macaques, pythons, bears, and many many more wild animals. So if you're an animal lover and nature enthusiast, you can see why Khao Yai National Park is one of the best places to visit in Thailand.
Khao Yai is also a great place to visit if you are an avid hiker. There are numerous trails throughout the park that you can take via foot or bicycle. Not to mention there's a whole slew of waterfalls to dive into along the way. If you want to stay in the park overnight, you have the option of camping out in your own tent, rent a tent in the park, or stay in a cabin.
The park spans 6,155 square kilometers, 2,376 square miles, and was the very first national park in Thailand. But that number has grown significantly since. There are now 127 parks throughout the entire country, each of which have something different and beautiful to offer locals and tourists alike.
6. Phanom Rung
This is another one of the best places to visit in Thailand if you are interested in learning more about the country's history and culture. Phanom Rung is a beautiful Hindu shrine complex that sits on the rim of an extinct volcano, which reaches an elevation of 401 meters.
People come far and wide to marvel over the incredibly unique architecture of Phanom Rung. Built between the 10th and 13th centuries, the Khmer culture constructed the temple complex in dedication to, Shiva, the Hindu god of destruction. Made out of sandstone and laterite, Phanom Rung is meant to represent Mount Kailash, the sacred home to Shiva.
Phanom Rung faces east, therefore four times a year the sun will shine directly through all 15 of the sanctuary's doorways. The park offered extended hours during this time. And during the April alignment, locals get together to celebrate the Phanom Rung Festival. During the festival locals conduct ancient Brahmin ceremonies, parades, light shows, and other events in honor of Shiva.
7. Chiang Mai
Credit: Pixabay
Chiang Mai is a popular, mountainous city located in Northern Thailand. Founded in 1296, Chiang Mai is an interesting complex of metropolitan vibes and hints of Thai culture and history. In the Old City area of Chiang Mai, you will see the remains of walls and moats from the city's earliest days. You will also come across hundreds and hundreds of Buddhist temples, including 14th-century Wat Phra Singh and 15th-century Wat Chedi Luang.
Many backpackers use Chiag Mai as their home base as they explore the surrounding lush landscapes and attractions within the region. The north of Chiang Mai borders the Shan state of Myanmar. Whereas the south of Chiang Mai is next to Amphoe Sam Ngao, Amphoe Mae Ramad, and Amphoe Tha Song Yang of Tak Province. So you can see why Chiang Mai is such a popular place for tourists to visit. It's right in the heart of so many of the best places to visit in Thailand.
If you identify as a foodie, then Chiang Mai is absolutely the city for you. The city's outdoor markets and bazaars offers the most delicious street dishes you will ever feast upon. Be sure to get yourself gai yang (grilled chicken), khao kha moo (pork shank braised with star anise) and kanom jin (rice noodles with curry). Everything is delicious. And everything will make the Thai food you eat back home forever pale in comparison.
8. Pai
Arguably one of the best places to visit in Thailand, Pai is a hippy-filled artsy has been drawing in backpackers for years. Located 135 kilometers from the city of Chang Mai (and at the end of a twisting road with 762 curves) this gorgeous and quaint little village is the kind of place travelers will plan on visiting for just a day and end up wanting to stay forever.
Pai is certainly off the beaten path. And that's just one more of the many reasons you should visit. The city is surrounded by beautiful rice paddies, a rich jungle, and numerous waterfalls. It feels like a little oasis; a complete escape from the rest of the world.
And as an added bonus, Pai is a pretty cheap place to be. You can easily stay in a hut or hostel in Pai for days at a time without breaking the bank. And at night you will see the city really come alive. That's when Pai's nighttime walking street and market pop up. While you're there, be sure to explore Pai's hot springs, canyon, and its many cafes and bars. For such a small town, you will find that there is an endless amount of things to do in Pai. We love it. And we think you will too.
9. Damnoen Saduak Floating Market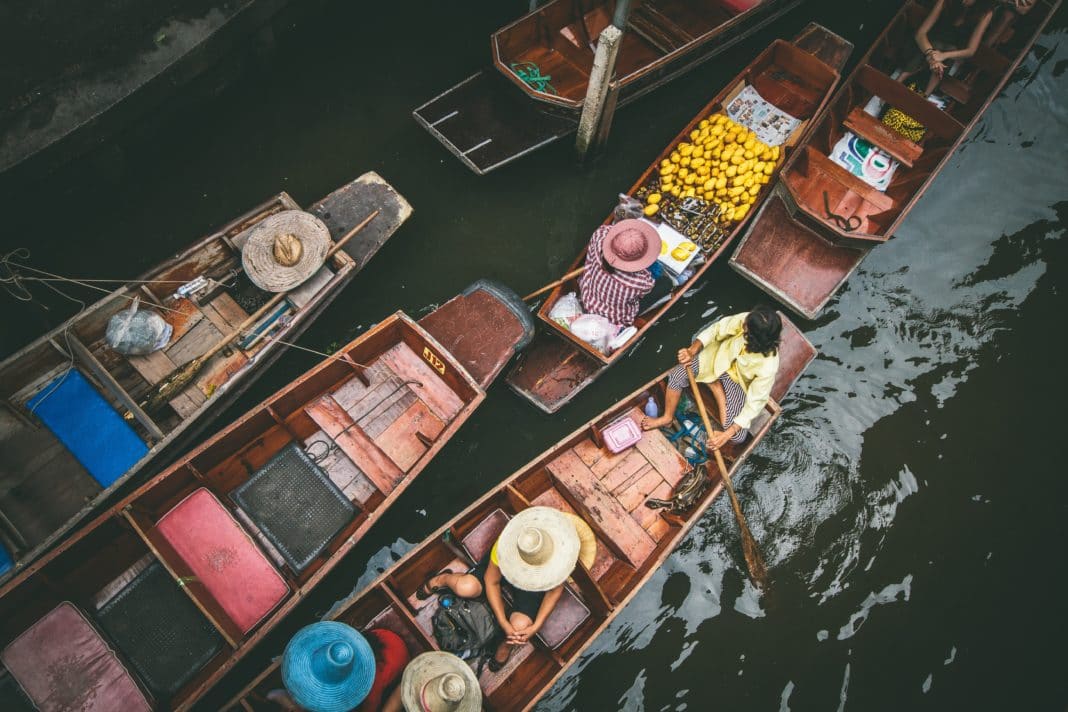 The Damnoen Saduak Floating Market is unlike any farmer's market you have seen before. It is a floating marketing places full of vendors who sell their goods and services in wooden boats. The floating market is one of the best places to visit in Thailand to experience a side to Thai culture that is completely unlike your own. It's also a great place to go to pick up a few Thai souvenirs.
The market is busy, lively, exciting, and a wonderful depiction of local Thai culture. Located about an hour and a half drive from Bangkok, the floating market is absolutely worth making a day trip for. You can either opt for exploring the market on your own, or join in on a tour group that many of the nearby hotels provide.
The best way to experience the floating market is to get an early start. Hit the water by 6 or 6:30 a.m. to enjoy breakfast at the market. You can choose from a variety of dishes vendors offer. There are noodle bowls, coconut pancakes, spring rolls, fresh fruit, stir fry dishes – the list goes on. And everything you can eat from the comfort of your own boat. This is truly an experience unlike any other, and one to remember for a lifetime.
10. Railay
Railay, also known as "Rai Leh," is a large peninsula nestled between the cities of Krabi and Ao Nang in South Thailand. What is interesting about Railay as that it is a destination only accessible by boat. This is because the high, rugged, limestone cliffs cut the peninsula off from accessing the mainland.
There are four major areas to Railay. The first is Phra Nang, a white sand beach on the southern tip of the peninsula. Next there is Rai Leh East. This is the mangrove side of the peninsula with many great restaurants and bars. However, it is not a part of the peninsula that is suitable for swimming. The third area is Rai Leh West, a fine beach of white sand and shallow water where most long-tails arrive from Ao Nang. Finally, there is Ton Sai, a cove around the corner from Rai Leh West.
The many cliffs adorning Railay make it an ideal destination for rock climbers and adventurers from all over the world. Though the main attraction of Railay continues to be its beautiful, white sand beaches. Visiting Railay is a truly unique adventure. Because you can only access the peninsula by boat, it feels like you are entering another world when you arrive. The peninsula can be pricey, but staying in certain areas of Ton Sai is extremely affordable for backpackers on a budget.
11. Bor Sang Umbrella Village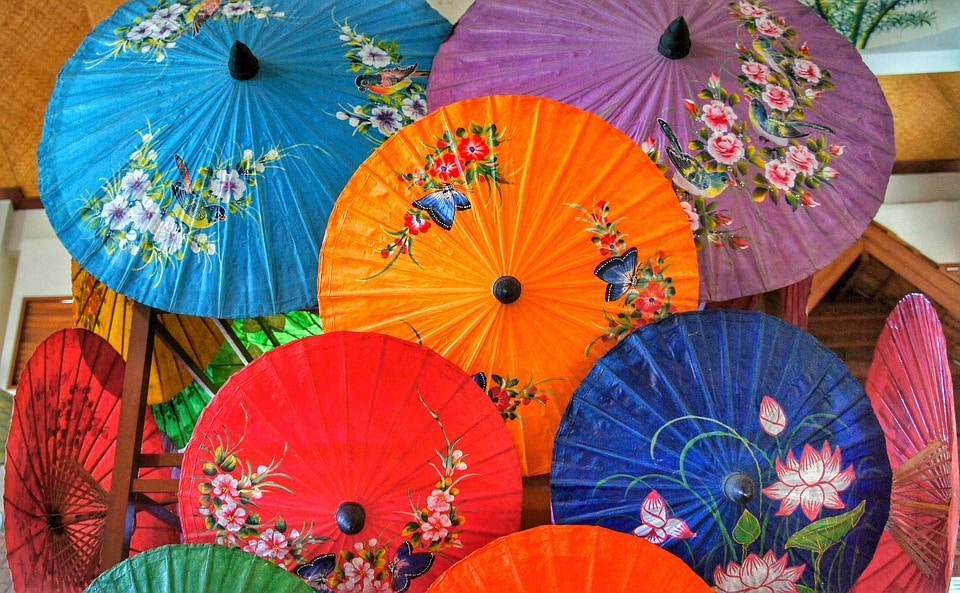 Credit: Pixabay
This is one of the best places to visit in Thailand to gain a sense of every day life for Thai vendors. Located about a 30-minute drive east from Chiang Mai is the town of Bor Sang. This village specialized in handmade bamboo parasols, or umbrellas. Therefore it is commonly known as "Umbrella Village" and gives visitors the opportunity to see the process of a Thai umbrella being made.
You can watch the process free of charge. But if you choose to make the journey to Bor Sang, then you may as well have an umbrella custom made for you. Watch as the women cut, sand, arrange, and paint the colorful umbrellas with skill and expertise that makes the process look simple.
The origins of the Bor Sang umbrella village are relatively unknown. But many stories agree that a pilgrim monk who stopped by the village to practice mindful mediation introduced the craft of umbrella making to the villagers. It is said that in the early days, villagers would make the umbrellas during non-harvest seasons. Today the umbrellas from Bor Chang are now sold and shipped all across the world.
12. Mae Hong Son
Mae Hong Son is a remote, mountainous region in Northern Thailand. Though the region is very small, you will find that the population is ethnically diverse. Mae Hong Son is home to many hill tribes, including Shan and Hmong. Its called, which is confusingly also called Mae Hong Son, leads travelers to the rumbling hills and hiking trails in the region.
These hills are what make Mae Hong Son one of the best places to visit in Thailand for adventurers and thrill-seekers. For it is also home to the Mae Hong Son Loop. Starting from the gorgeous city of Chiang Mai (where you will rent your motor bike) the Mae Hong Son Loop is a 600 kilometer journey that takes you through the Mae Hong Son province.
This is easily the most epic way to take in the gorgeous views of Northern Thailand. For all those travelers who wish to explore authentic Thai towns, cascading waterfalls, limestone caves and rugged wilderness this is the adventure for you.
13. Lopburi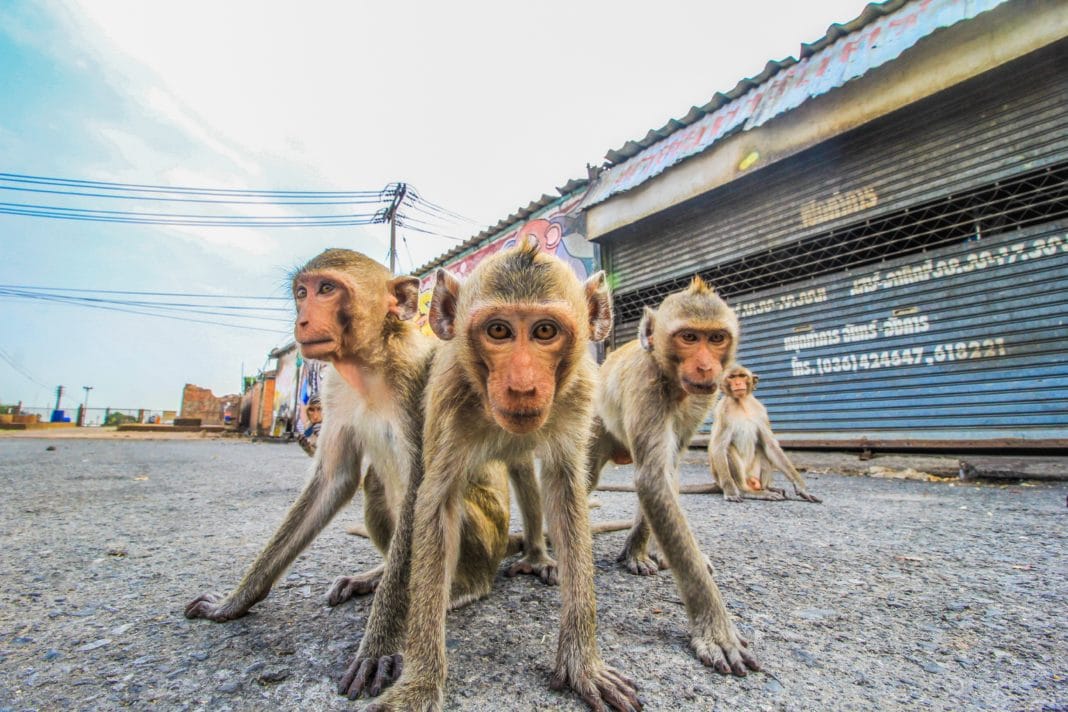 Located about 150 kilometers northeast of Bangkok is the city of Lopburi. It is one of the oldest cities in all of Thailand and is also the country's former capital. The city's long, rich, eventful history makes it one of the best places to visit in Thailand for travelers who want to get a sense for the country's complex past. However, one of the most popular and interesting attractions that brings tourists to Lopburi are the monkeys.
That's right, monkeys. There are monkeys everywhere you look in the Old Town of Lopburi. And while they may look cute, beware! These monkeys like to snatch hats and sunglasses right off your head. But aside from the monkeys, there are a variety of beautiful historic sites in Lopburi to explore. These include King Narai's Palace and the Phra Kan Shrine.
Additionally, there are a lot of wonderful areas just outside of Lopburi to go hiking and rock climbing. Travel tip: If you're interested in visiting Lopburi, a good idea is to combine a stop here with a trip to the ruins in Ayutthaya. Both Lopburi and Ayutthaya are connected to Bangkok by train. Therefore you can hit both of these incredible sites on the same trip and be back in Bangkok in a matter of days.
14. Long Neck Hill Tribe Villages
You have heard us talking a lot about the hill tribes in Thailand. And maybe you know exactly what we're talking about. But if you still have no idea what the hill tribes are and have yet to Google it on your own, listen up! "Hill tribes" is a term used in Thailand for all of the various ethnic groups who inhabit much of the mountainous regions in Northern and Western Thailand. There are at least ten different hill tribes in northern Thailand, and many of them are divided into distinct subgroups.
Each of the Thai hill tribes have their own set of sophisticated beliefs, customs, laws, and social structures. Many of the hill tribes wear gorgeously crafted costumes. However, many of the men and children of the hill tribes often now wear Western clothes.
One of the best places to visit in Thailand are the Long Neck Hill Tribe Villages. These villages are on the outskirts of Chiang Rai. The inhabitants are known as Karen "Long Neck" people, the oldest hill tribe in Thailand. After paying an admission fee, visitors can walk through the villages and meet the members of the tribe. The most notable feature of Karen women are the columns of heavy brass rings they wear around their necks. These coils can reach up to 30 pounds!
The hill tribe villages are hands down some of the best places to visit in Thailand to get a look at the past and present of Thai culture.
15. Similan Islands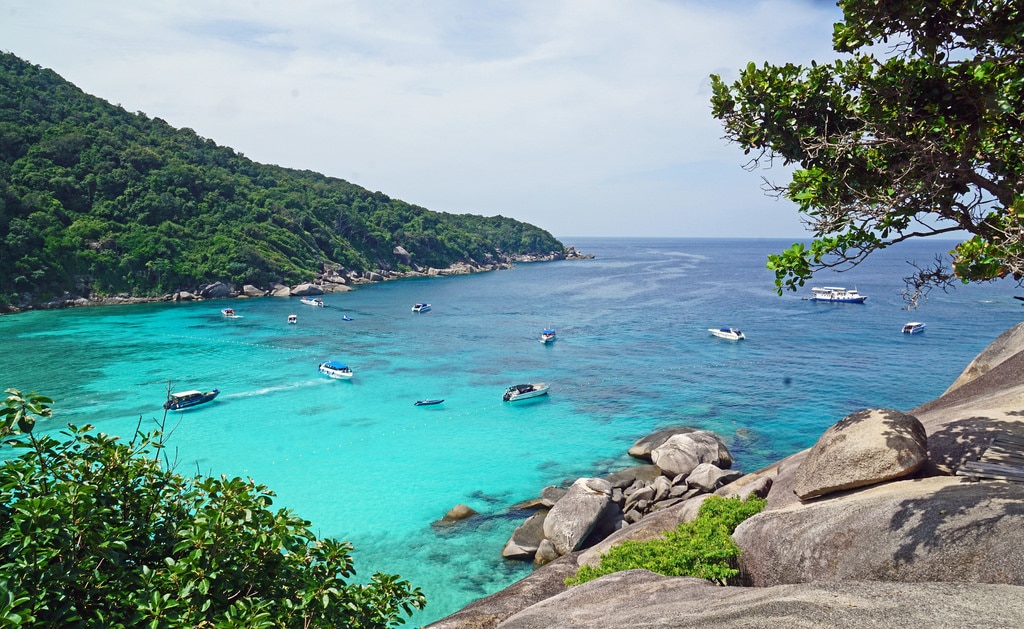 Credit: simon17964
The Similan Islands are a national park in the southern part of the country and are absolutely one of the best places to visit in all of Thailand. They are made up of eleven islands. Originally there were only nine islands, which is how the name Sembilan, which means "nine" in Malay, came to be. However, two smaller, remote islands were later added to the group.
If you enjoy underwater adventures, then the islands are hands down the best places to visit in Thailand. For the Similan Islands are considered to be the best place to go scuba diving in the entire country. One of the most striking feature of these islands are the huge boulders that litter the western and southern shores of many of the islands. Another highlight are the white coral-sand beaches. You can easily spend an entire day, if not more, exploring these beaches and swimming in their crystal clear waters.
But if you want to visit the Similan Islands, keep in mind that accommodation options are limited. The only two islands you can set foot on are Koh Miang (#4) and Koh Similan (#8). You have the option to camp on either islands. There are also a few bungalows for rent on Koh Miang, but they can be difficult to book.
This list is just a small handful of the best places to visit in Thailand.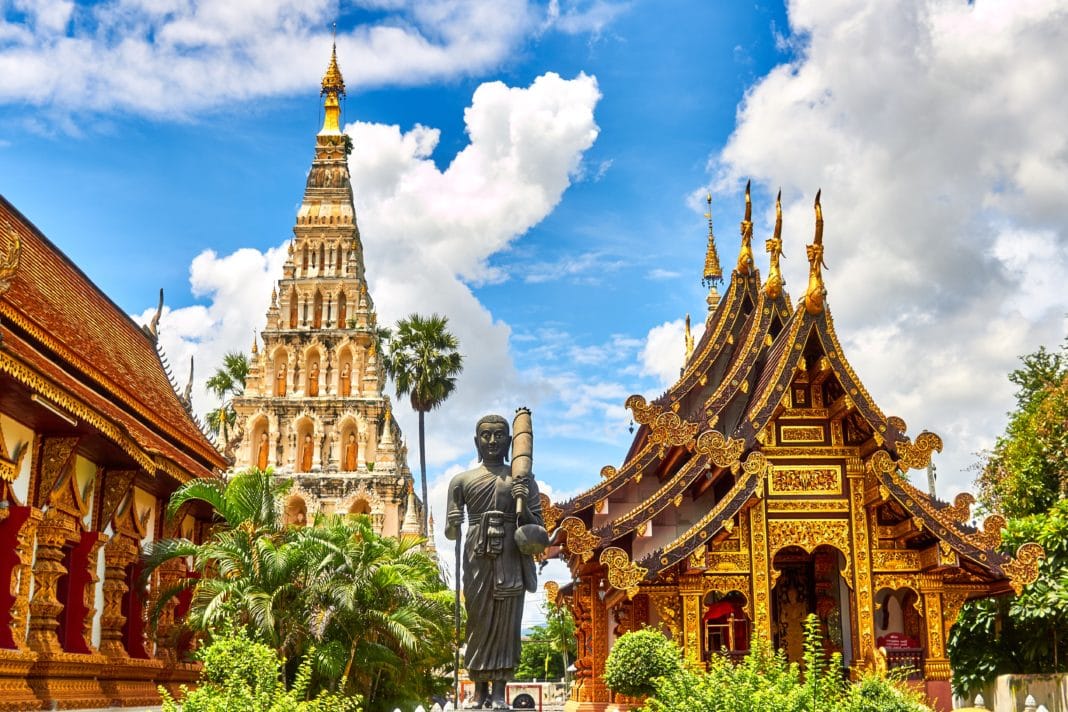 There are so many more places to explore in Thailand than the 15 on this list. If you have never visited this incredible country before, hopefully by now you can see why we think everyone should go to Thailand at least once in their life. There is truly no other place quite like it. When you're there, you feel like you have been transported to a completely new time and place.
There are so many differences between Thai and Western culture. And taking in these comparisons is a wonderful way to open your mind and expand your view of the world.
Have you ever traveled to Thailand? What do you think are some of the best places to visit? Leave us a comment and let us know!
Related Article: 9 Most Romantic and Beautiful Thailand Resorts