Gainesville, Florida is the quaint urban experience you have been craving.
When it comes to Florida being a travel destination, it is usually known for Orlando, its tourist capital. The populous urban hub holds great weight within Florida's tourism scene. People enjoy Orlando for the wide variety of entertainment establishments, such as Walt Disney World or Epcot. While Orlando will likely remain on the top in terms of travel preference, there is so much else within Florida that you have not even begun to discover. The smaller towns and cities within Florida are worth visiting entirely in their own merit. Gainesville, Florida is an example of one of these cities. If you want to learn more about why you should visit Gainesville and important details including coffee shops in Gainesville, you are in the right place.
Situated right within northern Florida, Gainesville, Florida is a traditional college town. In addition to the downtown entertainment venues, Gainesville is known for its nature hubs. Devil's Millhopper Geological State Park is actually a mini rainforest close to Gainesville, where you can spot natural sinkholes. As you embark on the hundreds of stairsteps down into this green oasis, you get the feeling you are entering another world. The Kanapaha Botanical Gardens is another one of those pure nature experiences. This botanical garden was established in 1978, when Gainesville procured the initial 33 acres of land dedicated to creating a zen-like nature emporium.
Predominantly known for the presence of the University of Florida, Gainesville's young demographic shapes its rising urban scene. If you think college students, you likely think coffee too. Fortunately, there is no shortage of quality brews right within Gainesville, Florida. The city is home to numerous caffeinated liquid joints where you can get your fix. If you are wondering where the best place to start is, take a peek at these coffee shops in Gainesville to get you on the right track.
Check out these seven coffee shops in Gainesville that you need in your life.
1. Coffee Culture
Price Range: $ | Phone: (352) 377-1700
A quirky and eclectic café environment, Coffee Culture has all that you need for a relaxing café experience. The colorful interior is easy on the eyes and the bonus selection of board games gives you some old fashioned fun. Sip your expertly prepared mocha freezer or just opt for some regular black brews.
2. Karma Creme
Price Range: $ | Phone: (352) 505-6566 | Email: karmacream@gmail.com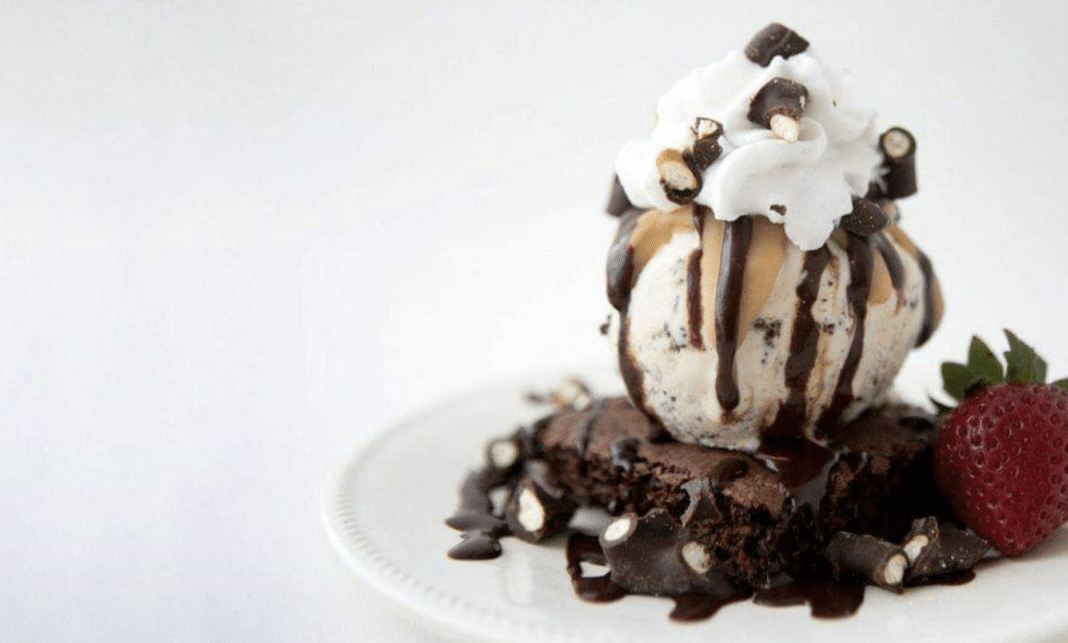 Credit: Karma Creme
If yummy treats and good things to eat are what you value in a coffee shop, then Karma Cream is the place for you. As one of the sweetest coffee shops in Gainesville, Karma Cream keeps your sweet tooth satisfied. If treats like the classic chocolate hazelnut babka or apple cinnamon filled donuts with a cinnamon caramel glaze sound delicious to you, then you have come to the right café. Most of Karma Cream's dessert and pastry selection is gluten free and vegan as well, so most people can enjoy the delicacies.
3. Bay Islands Coffee Co.
Price Range: $ | Phone: (352) 682-9760
You might not catch it at first, but the Bay Islands Coffee Co. shack is one of the most hipster joints around. The petite establishment is set up almost like a drive through coffee shop experience. This coffee concept is relatively new and quite popular among people these days. The Bay Islands Coffee Co. is certainly the perfect addition to you list of favorite coffee shops in Gainesville for numerous reasons. First, you have the ability to park within the large designated parking space and walk up to the front outdoor counter and order your coffee. This quick method of coffee ordering is ideal if you do not have too much time to wait. However, if you do decide to mull over your freshly prepared coffee for a while, rest assured that there are umbrellas and seating just for you.
4. CYM Coffee Co.
Price Range: $ | Phone: (352) 222-5101
Certainly one of the most popular coffee shops in Gainesville, CYM Coffee Co. earns its credibility for the cozy library-like venue. If you are looking for a quaint, small town feel for a café, then CYM Coffee Co. is your ideal place. This coffee shop is the place for delicious pastries and adorable latte art. CYM Coffee Co. is inside a rustic white house, so you feel at home from the moment you step upon the wood porch. You can curl up on a couch or lounge outside on the lawn as you sip a delicious iced latte.
5. Volta Coffee, Tea, and Chocolate
Price Range: $ | Phone: (352) 271-4361
Credit: Volta Coffee, Tea, and Chocolate
Volta Coffee, Tea, and Chocolate might top out as one of the best coffee shops in Gainesville, but it is so much more than that. Volta strives to provide an excellent experience far beyond a simple cup of coffee. If you have never heard of drinking chocolates, you need not waste any time. Get to Volta Coffee, Tea, and Chocolate to sample from their array of handcrafted espresso based beverages, specialty teas, and of course drinking chocolate. Their latte game is strong here, so take your time and enjoy what this café has to offer. Go ahead and push yourself beyond your comfort zone of caffeinated beverages. You just might be surprised by how many other good drinks are out there. The interior of Volta is quite bright, with plenty of seating and natural light to illuminate your workspace.
6. Pascal's Coffeehouse
Price Range: $ | Phone: (352) 377-5480 | Email: manager@christianstudycenter.org
Pascal's Coffee takes your traditional coffee drinking experience to another level. This café within Gainesville goes far beyond your traditional café. Pascal's Coffee is an initiative of the Christian Study Center of Gainesville and strives to serve as an influential part of the local community. The café takes their coffee approach very seriously, with a higher calling of community and education as the driving factor. In a unique twist, in no way is the quality of Pascal's Coffee lost during these pursuits. As a matter of fact, even more care and precision goes into the preparation of clean, quality coffee. In the name of ethics, it would be amiss for Pascal's Coffee to not promote fair trade coffee connections. The coffee shop strives to develop strong relationships with coffee farmers from around the world.
The creators of Pascal's Coffee note, "Food, drink, conversations with other human beings are fundamental to what it means to be human." These foundational principles are embodied in the lively passions and warm environment of Pascal's Coffee. Both the café and study center are ideal places to spend a cozy and engaging afternoon.
7. Wyatt's Coffee
Credit: Wyatt's
Price Range: $ | Phone: (352) 271-4361
Potentially the most modern coffee shop within Gaineaville, Wyatt's Coffee is the embodiment of the hipster coffee experience. This café strives to provide a variety of beans from some of the best roasters around the country on a regular basis. Their careful preservation of single-origin, expertly roasted, and carefully brewed blends is evident from that first sip of coffee. Stop by here for the ultimate coffee tasting.
If you spend enough time here in Gainesville, Florida, you just might stay.
Gainesville, Florida has just about everything that you need to enjoy the perfect small town, urban experience. The city boasts that Gainesville is a place "where nature and culture meet" and this could not be more true. With over 30 miles of hiking trails, there is ample opportunity to experience the great outdoors. Float leisurely down the scenic river bends if you decide to take to the water in a paddleboard or a canoe. Ichetuckness Springs State Park is the perfect place to do this, with a spring-fed river just waiting for you to jump right in. After a day filled with soaking up the outdoor scene, head downtown for a bite.
As you noticed, there are plenty of coffee shops in Gainesville to keep your caffeine buzz going throughout the day. Enjoy the variety of the café interiors and the consistently delicious brews as you adventure around the city. In addition to coffee, Gainesville is also home to some excellent gastronomical advances. Gainesville is known for their farm-to-fork enthusiasts, and consequentially, plenty of restaurants offer great local eats. Grab a bit and then check out one of Gainesville's local breweries for the perfect way to end your day.
Related Article: Top 8: The Best Restaurants In Gainesville, Florida