Seeking out a much-needed weekend getaway? The best wineries in Temecula have just what you need.
With over 40 wineries in the area, it's hard to know where you should go. From our wine hopping, we have narrowed down our favorite picks to the best wineries in Temecula. Think historic locales, picturesque views, and classic pairings. You had fun ordering red wine online, but it is time to be more adventurous. Take a look through our selection and pick the perfect location to stop for your next trip.
Here Are Our Picks for the Best Wineries in Temecula
Within just an hour's drive from San Diego, Orange County, and Palm Springs, you'll find some of the best wineries in Temecula. While it is not quite as famous as the northern Napa Valley scene, it is arguably just as beautiful. Where else can you get such close proximity to the mountains, beach, and desert from one city?
Besides the thriving wine country, resorts, restaurants, and plenty of activities are geared toward tourism.  The scenery itself is a draw. Rolling green hills give way to lush vineyards teeming with ripe grapes, providing the perfect foreground for snow-capped peaks. As the sun tucks behind the horizon, it leaves a warm afterglow, turning the sky to fire. Many of the wineries take advantage of the warm summers and cool nights, producing extensive varieties of local flavors. There is surely something on this list to suit every type of taste. Without further ado, here are our picks for the best wineries in Temecula, California.
1. Baily Vineyard & Winery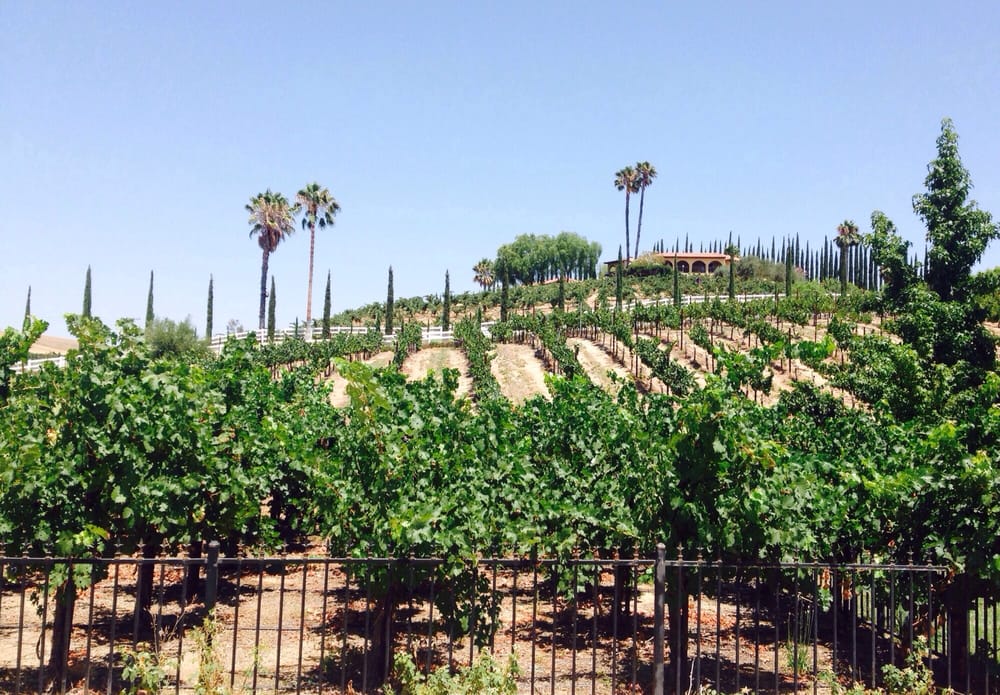 Credit: Baily Vineyard & Winery
This vineyard has its roots in the early Temecula wine-making history. The Baily family was one of the first producers, founding their first vineyard in 1982. The founder and winemaker focuses on grapes sourced from Bourdeaux. In order to give the reds their desired smoothness, some of the flavors are left in the barrel for up to 30 months. Winemaking is an art and nobody knows that better than Baily Vineyard & Winery.
If you're interested in stopping by, there are several ways for you to enjoy the taste. Your first option would be to sip in the main tasting room at the Baily Visitor Center, where you can stop in for $15 tastings. You can also have lunch at their restaurant, Carol's, which has live music on weekends and a menu for your pup come Sunday. Would you like to sample some of their older blends? For those who prefer a sharper flavor, this is a fun experience. Take a tour at the Bailey Estate Room at the production facility for $20-$30. This is no doubt one of the best wineries in Temecula, California.
2. Briar Rose Winery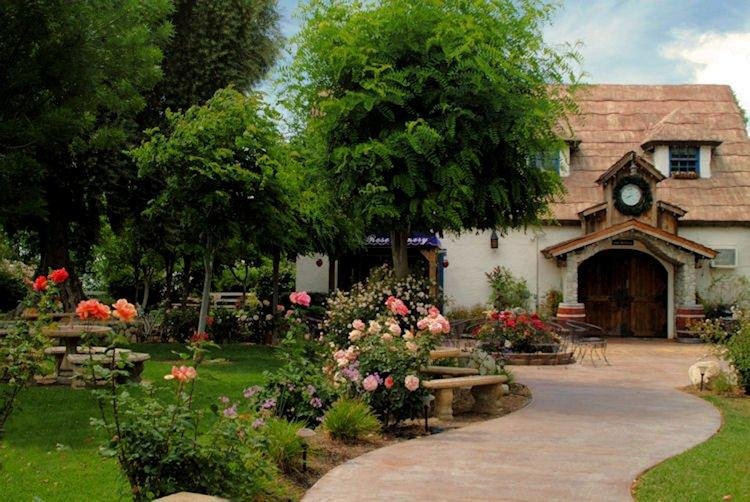 Credit: Briar Rose Winery
You won't find this charming cottage style just anywhere. Briar Rose Winery is modeled after Snow White's cottages from the 1937 Disney cartoon. A former Disney employee, the founder built these cottages for his wife. Today, the property was transferred to the ownership of the Linkogle family when they began bottling their own wines in 2007. While it is a micro-winery, Briar Rose still offers a surprising count of 3,500 blends. In our book, this is one of the best wineries in Temecula.
While you are there, you have to try out the famous Talking Frog bubbly. A blend of Viognier and beer, the flavor is truly unique to this location. There are two important things you should know before you visit. First, reservations are required in advance. Second, no one under twenty-one is allowed on the property. Make sure to leave the kids at home for this one and take a little time to enjoy yourself with a glass of red and the sunset. We can't think of a better way to spend the evening.
3. Callaway Vineyard and Winery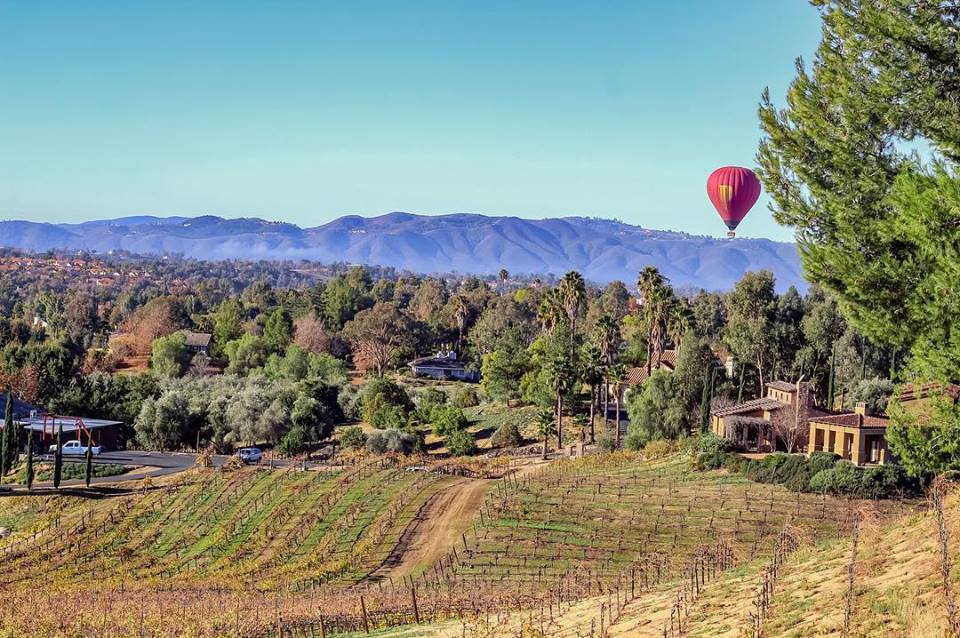 Credit: Callaway Vineyard and Winery / Facebook
As one of the oldest and best wineries in Temecula, Callaway Vineyard and Winery dates all the way back to 1969. Best known for his golf empire, the legendary Ely Callaway had a vision. After the winery passed to the Lin family, its collection of 25,000 bottles makes it one of the largest in the area. Here, you will find a slew of blends that run the gamut from lightweight styles to sip to bolder flavors.
As a prime tourist destination, Callaway also offers a lovely tasting room and gift shop with plenty of drop-in tasting and tour options for curious travelers. One of our favorite things to do here is to take the $25 cellar tour with samples straight from the barrel. You won't get a more authentic wine tasting experience than this. After you've sipped a few styles, head back upstairs to enjoy a sit-down meal at their restaurant, Meritage. Many of the ingredients on the menu are sourced right on the property.
4. Churon Winery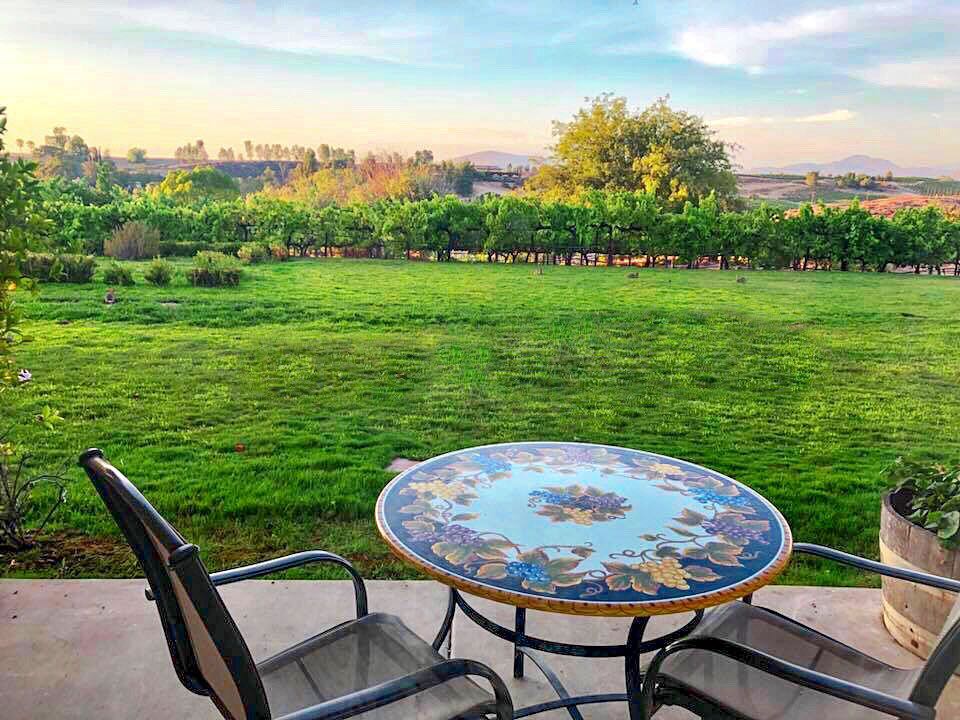 Credit: Churon Winery / Facebook
Craving some French styles? Churon Winery is just the place to be. But don't just take our word for it. Go visit the chateau and see for yourself. A boutique hotel set among lush green vines, rooms start around $180 and offer spectacular, sweeping views of the rolling California hills right outside. Besides having a room with a view, the prices are so affordable. At a rate of only $12, you will be able to taste five select pours from the winemaker's extensive collection.
Ranging from bubblies to dessert wines, you can sample and find out what flavors you like best. Wine tasting is all about the ambiance and savory experience. Churon does a great job of making guests feel special and allowing time, like each sip, to be savored. For non-club members, prices can range from $25 to $35 for sampling. Try out some world-class reds. You can never go wrong with a classic Zinfandel or Malbec.
5. Cougar Vineyards & Winery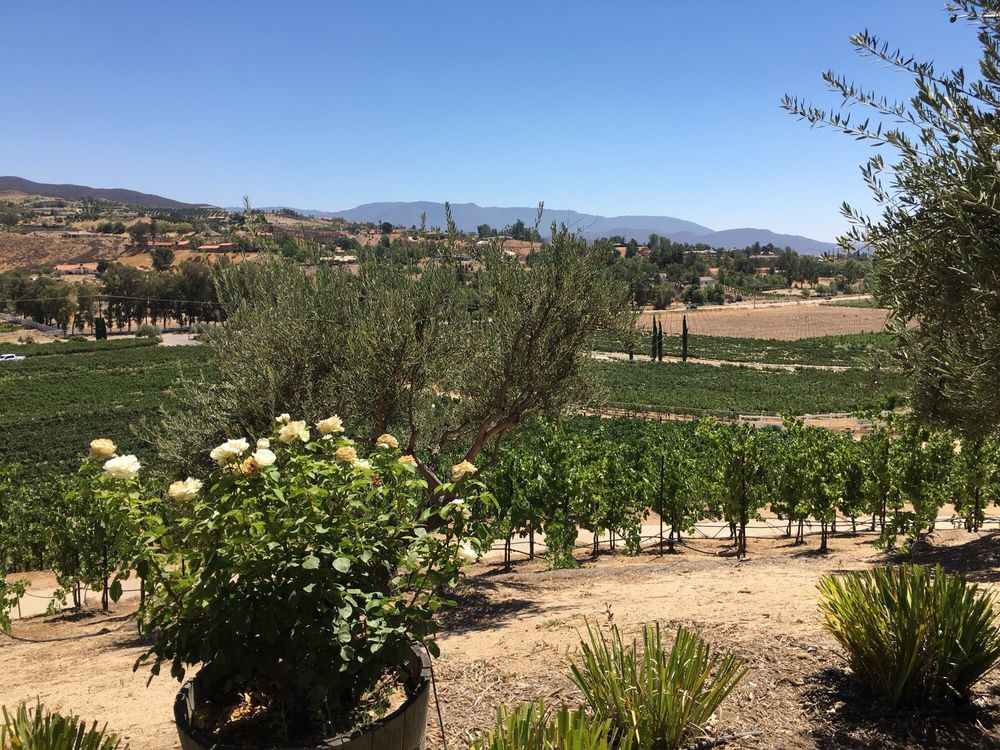 Credit: Cougar Vineyards & Winery
Welcome to Temecula's premier boutique winery. Cougar Vineyards is in a league of its own. Located on the De Portola Wine Trail, they specialize in one hundred percent Estate Italian blends; all of their wines are produced on site. Founders Rick and Jennifer Buffington spent years making their own home blends before purchasing this site back in 2005. Following their passion, they went on to open one of the best wineries in Temecula.
While some blends are familiar, you will find some rare blends here as well. That's one of the many things that makes this place so special. Come and try some Arneis, a wonderful white grape from Piemonte. With some blends like Falanghina and Brachetto, Cougar claims to be the only vineyard in the country producing them. For six samples, tastings are only $12. When you get hungry, try pairing your wine with a panini or salad from the winery's Sangio's Deli. Every Friday and Sunday night, there is live music.
6. Doffo
Credit: ​Doffo
Come listen to classical music playing at Doffo. Funny as it may sound, the owner Marcelo claims it soothes the vines. An Argentinian with a passion for vintage motorcycles, his winery offers such a fun and unique atmosphere. On-site, the MotoDuffo Museum in the barrel room has over one hundred scooters and motor bikes. Here, you will find mostly reds such as Bordeaux-style blends along with Syrah and Zinfandel. There are also a number of fun specialty bottlings such as grappa and Muscat brandy. Tastings run at $15; make sure to reserve your spot in advance for tours. Visiting the motorcycle collection is free.
7. Europa Village
Credit: Europa Village
Do you want to visit one of the top destination spots in Temecula? Here at Europa Village, you will find a 10-room Spanish style inn along with their lovely winery. The cool part is that the property is part of an unfolding project. It began in 2017 with the goal of creating not only three wineries but also resort facilities modeled after Italy, France, and Spain. Since their current collection is so amazing we can't wait to see what they will bring out next. More than 30 different types of wine are bottled here, running the gamut from everything between dark reds to sparkling dessert wines. For six samples, tastings start at $15. Trust us when we tell you this is one of the best wineries in Temecula and it's worth every penny.
8. Hart Family Winery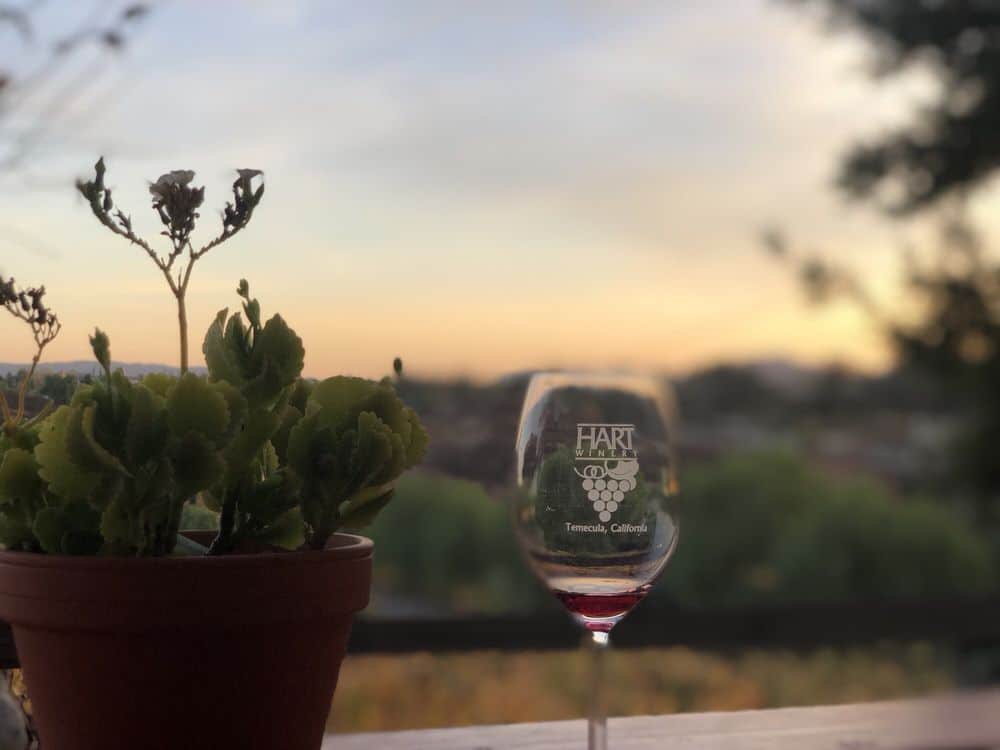 Credit: ​Hart
Here is another one of the best wineries in Temecula. Founded back in 1980, Hart has been making locals and travelers happy for nearly three decades. We love that they have kept it in the family. As one of Southern California's mid-sized locations, they offer some 4,000 cases. And true to local fashion, their production encompasses a wide array of flavors and blends. Surely there is something here for every type of palette. From Sauvignon Blanc to southern Rhone, you have so many options. Entry is $25, tasting is $12, or you can pay $10 by the glass.
Taste Test Your Way Through the Best Wineries in Temecula
We hope you enjoyed reading our article on the best wineries in Temecula. This rich land is filled with a variety of different grapes and vineyards. As a result of hard work and winemaking practices passed down for decades, travelers can enjoy a world of flavors and bold, smooth tastes.
It's definitely one of the most beautiful places in the U.S.  When you're looking for a little weekend getaway, this is just the spot. Nothing says relaxation more than a drive through the countryside, sipping wine and watching the setting sun, and taking a dip in the pool on a hot summer's day. Your dream vacation is waiting. If you're looking for some other scenic spots to visit while you're on vacation, check out our list of things to do in California.
These countrysides are famous for their beauty, relaxing escapes, and a variety of blends for guests to sip. The best wineries in Temecula offer both a classy ambiance and a unique history. The result is a menu of drinks that offer everything from classic blends to bold, exciting new flavors. Which winery on our list would you like to try out the most? Let us know in the comment section below.
Related Article: 10 San Diego Wineries and Vineyards You Must Visit