Are you looking for a stylish winter boot suitable for urban walking? The Women's Geox Amaranth ABX Boot is for you.
We can't praise this style enough. It can be challenging to find a cute pair of women's winter boots that get the job done. Unless you're going to be traveling in extreme weather conditions, you won't need a big, bulky style. More often than not, women's winter boots are clunky and not very cute. If you're anything like us, you're no frills and no fuss. We'll pass on those fur lined boots with the embroidery and tassels, thanks. The simplicity of the Women's Geox Amaranth ABX Boots are just what we've been looking for.
Finally, there is a cute pair of winter women's boots for everyday life. Here, fashion meets function in the best of ways. The exterior of the shoes are water repellant, so you won't have to worry about a little rain or melted snow when you're out and about. The nylon repels the water while the suede upper keeps things fun and stylish. In addition, you will find a warm lining in the inside, so you can keep your feet toasty while exploring the city.
Women's Geox Amaranth ABX Boot Features & Benefits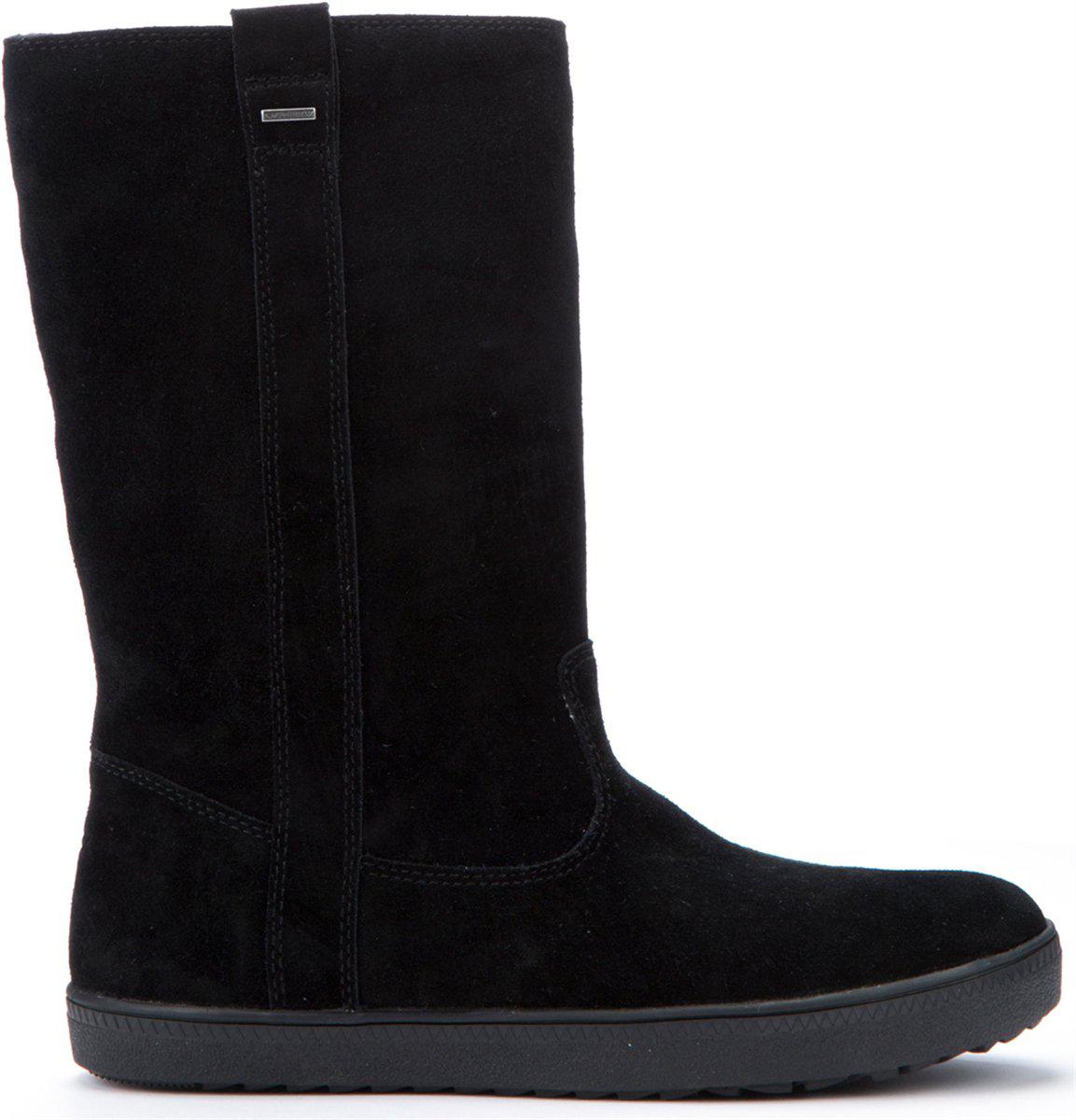 Comfortable Design
Did we mention how comfortable the Women's Geox Amaranth ABX Boots are? Featuring an URBAN dampness rating, they are suitable for everyday wear (aka all of your adventures). As we mentioned earlier the material is composed of a combination of waterproof Ambibiox nylon technology and a suede upper panel. A layer of inner layering adds extra insulation. There is also a removable cushioned insole, durable outsole, and zipper for easy put-on, pull-off wear. These boots are a score for female travelers everywhere.
Durability
When you spend money on cute fall and winter boots, you want them to last for a long time. Let's be honest, women's travel apparel can be costly. With this in mind, you're going to want a pair of shoes that will keep you comfortable on your travels and last for a long time. Now that we've checked off the comfort box, let's move on to check out the durability of the Geox boots.
Months of wear and tear on these shoes won't make them fall apart. As a high-quality item, travelers can rest assured that the Women's Geox Amaranth ABX Boot are equipped to hold up for the ultimate city exploration. While these are by no means outdoor adventure shoes, they will definitely do the job when you're pounding the pavement (or cobblestone). The shoe's nylon material features a durable exterior, so they can withstand some scratches along the way. The insulation and removable insole helps to keep your feet warm, supported, and aid in shock absorption. The water resistant fabric means you can take them out without worrying about a little rain. When you wear the Women's Geox Amaranth ABX Boot, you can count on durability.
Sleek Style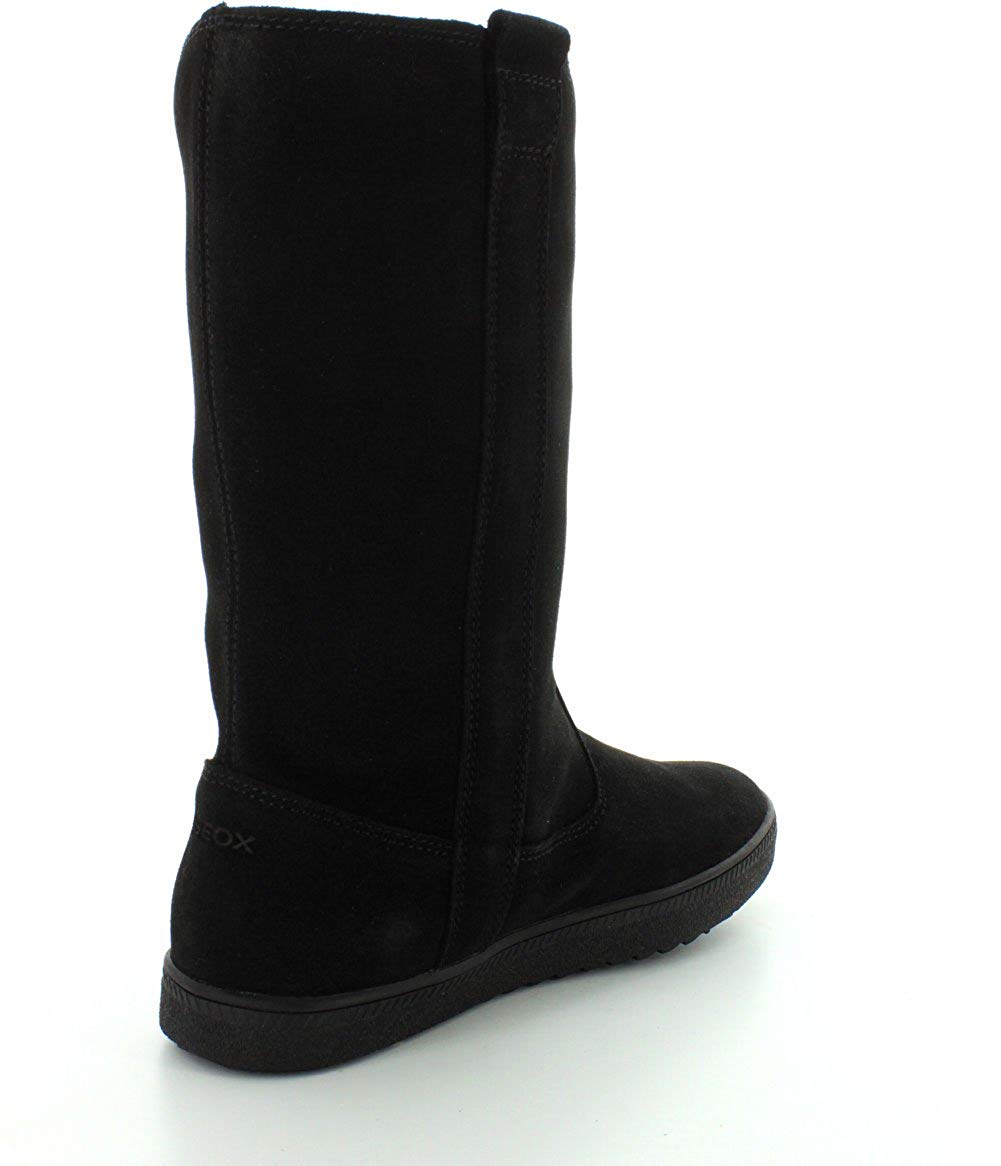 Let's be honest. There are a lot of unattractive winter boots out there. While the Women's Geox Amaranth ABX Boot are not designed to withstand extreme elements, they get the job done. Don't buy shoes you don't like just to be prepared for the great outdoors. There are different types of shoes for different occasions. Luckily for you, the Geox are a simple style you can easily take from the streets to a nice restaurant.
If you're looking for a classy, sleek design, these boots offer just that. The streamlined appearance and dark style options make them appear slimmer than most fall and winter boots. In addition, the mid-length style means you can wear them with pants or a skirt and still look great. With the Women's Geox Amaranth ABX Boot, you can travel with confidence.
Tech Specs:
Waterproof nylon

Suede upper

Breathable soles

check

Sleek, classy design

check

Comfortable wear

check

Removable insoles

check

Inner lining for extra warmth
What Travelers Are Saying About the Women's Geox Amaranth ABX Boot
Travelers who purchased the Women's Geox Amaranth ABX Boot found them to be perfect for urban exploration. Users could wear the boots for long hours of walking through the city without their feet getting sore. While blisters often form when breaking in new boots, the Geox stayed comfortable and didn't cause irritation with the users' feet.
Reviewers noted that the shoes felt like they had already been broken in. As they wore the boots in colder climates, they also noted that the inner lining kept their feet warm. In addition, breathable soles ensured that the shoes did not retain sweat or other moisture. The only problem they listed with the shoes was the price. If you are investing in quality shoes though, $104.99 is not a bad price overall.
Alternative Women's Winter Boots You May Like
UGG Adirondack II Winter Boot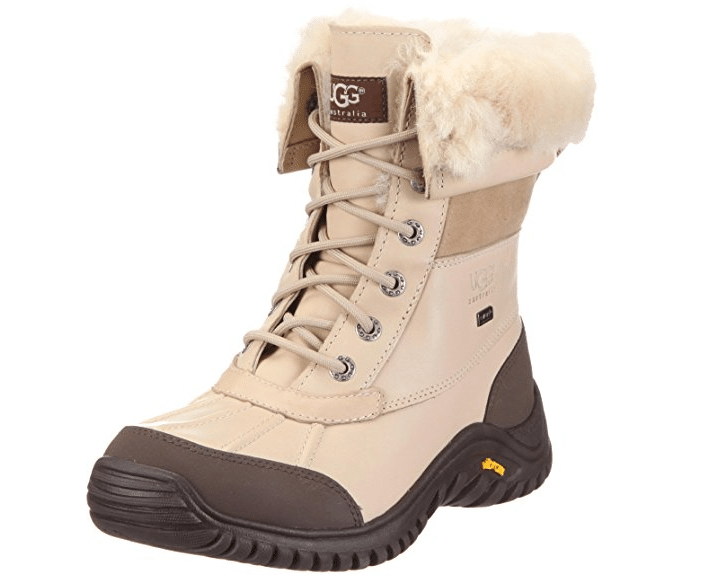 We swear these little boots can do it all. In the event that you are seeking boots with a little more girth, well, here you are. The Adirondack II style looks good, feels good, and checks all of the boxes. As if that wasn't enough, UGG added in a comfort insole with micro-pod tech. What does this mean?
The top layer of the insole is breathable, moisture wicking, and antimicrobial. At the bottom layer, cushion and support come into play. This thinsulate tech uses synthetic compression fiber and insulation properties to keep you warm and comfy. A waterproof membrane prevents sweat and moisture from seeping through. Last but certainly not least, the outsole features lug pattern treads for the ultimate grip in icy conditions. Having the right kind of boots is critical for hiking safety.
Tech Specs:
Leather, suede, and synthetic materials

Rubber sole

Fully waterproof

check

Seam sealed boots

check

Cold weather rated to -20 Celcius

check

UGGpure wool lining
SOREL Glacy Explorer Cold Weather Boot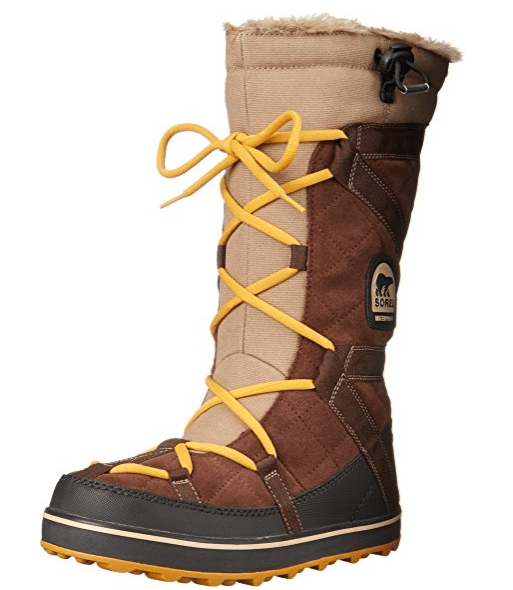 Now here is another pair of great cold weather boots. When in doubt, buy a pair of SORELs. The Glacy Explorer style has brought together a rare combination of fashion and function in a durable style. These shoes are sleek, stylish, and minimal. A thick waterproof suede exterior will keep your feet warm and dry.
SOREL has even added a faux fur trim and fleece lining for maximum warmth retention. The lace up design with an elastic drawstring provides a secure fit while the outsoles provide traction on the snow or ice. You can use these shoes pretty much anywhere you would like to travel in the winter. Regardless of which activities you choose, you'll have fun, stay warm, and look good while doing it too.
Tech Specs:
Leather fabric

Waterproof

Rubber sole

check

Durable construction

check

Great treads

check

Snug design with lace-up fit
Keen Elsa Waterproof Winter Boot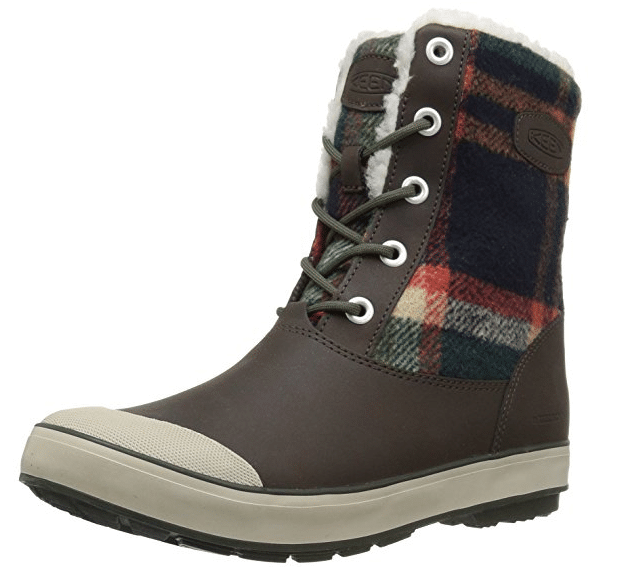 These waterproof boots from KEEN just got to show that you can have your fun and wear it too. Come on, just look at this cute checked fabric and design? A pull tab on the top of the shoes make them super easy to slip on and off. Skipping the challenge of squeezing into your winter boots is enough of a sell point for us.
Looking at the laces, you'll see a box design that holds its shape and won't easily fray. A wide toe box and rubber exterior offer you plenty of space and protection from the elements. Moisture breaches won't happen here. And with twenty different styles and colors to choose from, there is an Elsa style fit for everyone. All in all, these boots are a win-win-win.
Tech Specs:
Leather and rubber exterior

Plaid design

Pull tab on top for easy wear and removal

check

Wide toe box

check

Twenty different colors and styles to choose from

check

Warm to wear

check

Comfortable fit

check

Stylish

check

Heat-reflecting strobel for thermal barrier
Lowa Renegade GTX Mid Hiking Boot
We absolutely love the Lowa Renegade GTX Mid Hiking Boot. These shoes are made to keep up with all of your adventures. First, the injected PU midsole provides great cushion for your feet. So, whether you're hitting the streets or the trail, you can rest easy knowing you have great support. Second, a monowrap construction molds around your feet, keeping the shoe in place as you move across unsteady and uneven terrain. With these shoes, you can enjoy a smooth fit, shock absorption, and hours of comfort. You'll never want to take them off.
Tech Specs:
Leather material

Vibram sole

PU injected midsole for cushion

check

Monowrap construction

check

Waterproof and breathable membrane

check

Climate control footbed
Invest in a Great Pair of Winter Boots for Your Next Adventure (aka the Women's Geox Amaranth ABX Boot)
We hope you enjoyed reading our article on the Women's Geox Amaranth ABX Boot and alternative styles. As you can see, there are so many high-quality brands on the market to choose between. The type of boots you need as a traveler depends on where you want to go and what activities you are pursuing on your getaway.
The brands and boot styles we included all offer style and function. When a sleek minimal looks meet practical design and waterproof elements, you've got a durable design you can take just about anywhere. Check out some of our other fashion-focused picks for women's boot brands.
Related Article: Best Winter Boots For Women: 6 Cold-Weather Styles To Keep You Warm