Have you been searching for the best boot brands for women?
Fall is coming up soon and it can be hard to choose just the right pair of shoes. The best boot brands for women are established. They offer quality, style, and features that make your life a bit easier.
When you're thinking about the best boot brands for women, consider what kind of style they have. We always love a sleek, minimalist look that you can pair with anything. The type of boots you need depends on what the intent of your purchase is. Are you looking for a classic style for fall that goes with anything? Or are you seeking out a durable pair of winter boots to brave the cold in Europe? Whatever you're in the market for, these brands will have all that you need.
Know what you are looking for before you shop. Do some research on your favorite brands, read up on reviews, and make sure you try on sizes in person. Nothing is worse than ordering a pair of shoes online before your big trip and realizing they don't fit. Save yourself the time and hassle. It also helps a ton to go into your search with a price limit in mind.
We know how easy it is to get carried away in the moment when buying gear for your next trip. But trust us – you won't need three pairs of new boots. One should do just fine. And if you get the right pair, it will be all you need. Now, let's get you started. Are you ready?
Here Are Our Picks for the Best Boot Brands for Women
It isn't practical to have just one style of boots in your closet. Today, there are so many options floating out there that it's hard to settle on just one. Thankfully, the best boot brands for women offer chic, affordable styles for you to choose from. Here are our favorite brands that you should make room in your closet for.
1. Michael Kors
Credit: Michael Kors
If you know anything about fashion, you know Michael Kors. This iconic brand is the namesake of its award winning designer. The MK line carries luxury accessories and ready to wear items. Established in 1981, he currently produces a range of products under the Michael Kors Collection and signature labels. Among these products include accessories, watches, jewelry, eyewear, a fragrance line, and footwear.
Behind this fashion empire is an innate instinct for style and a timeless chic. Michael Kors has long been honored for his contributions to the fashion industry, philanthropy, and earned the respect of millions worldwide. He has wholly dedicated his vision for style into a look that is as iconic as it is modern. Need a pair of knee-high riding style boots for falls? You know where to find them.
2. Banana Republic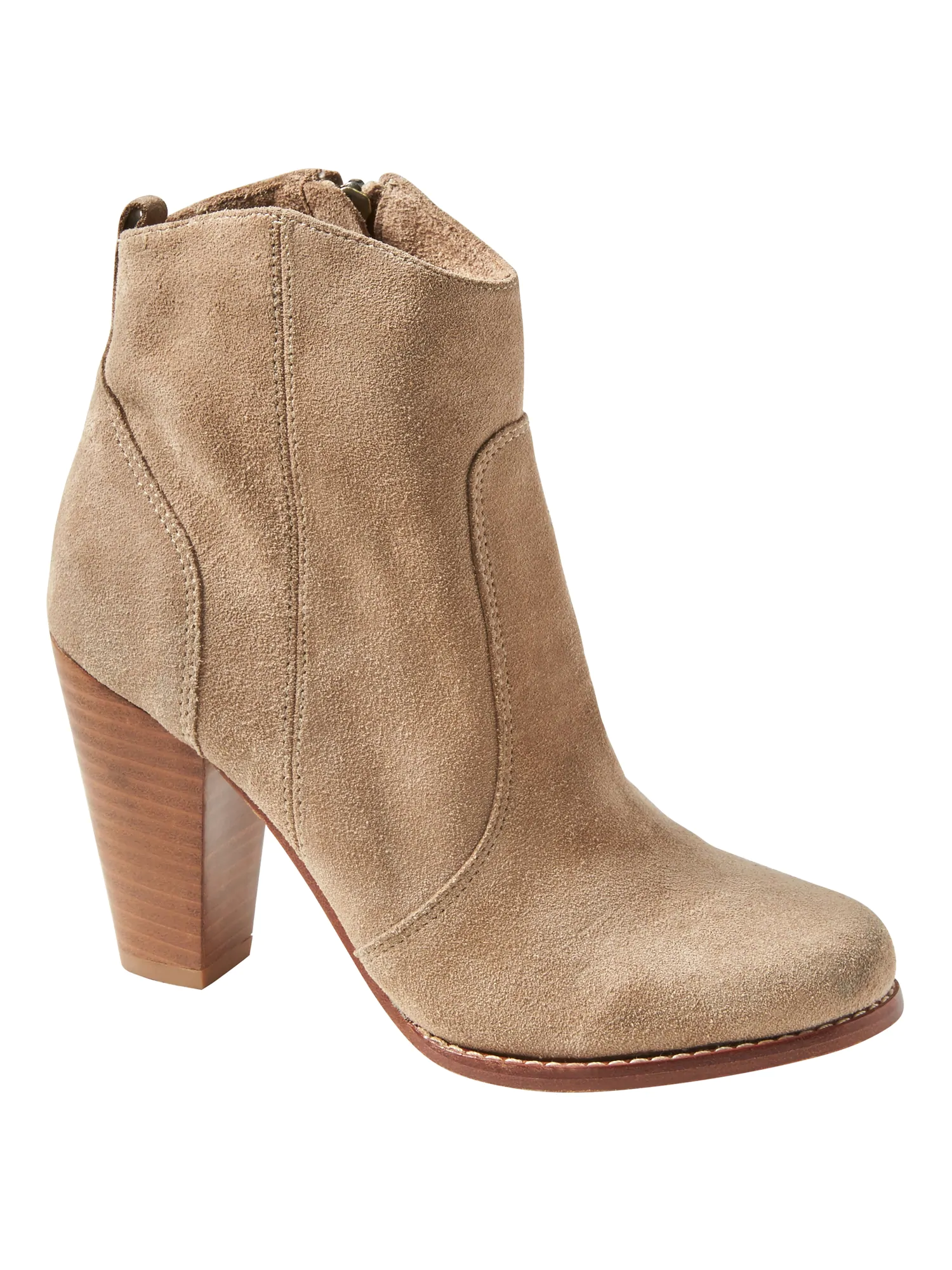 Credit: Banana Republic
Looking for versatile, comfy classics? Look no further. Banana Republic is one of the best boot brands for women. With a thoughtful design, they've created classics that you are bound to love.
Through consistent, thoughtful design, they create classics for men and women who make the most of every day and seize every opportunity. These styles have everything you need to help you put your best foot forward (yes, we went there). We've been loving some of their chunky ankle boot styles with a cylindrical heel.
3. Steve Madden
Credit: Steve Madden
Stylish and affordable, Steve Madden is one of the best boot brands for women. This fall, stand out shades of over the knee suede boots are in season. As a traveler, these will go great with so many styles and keep you warm in the chilly months to come. What had once begun as a modest factory in Queens, NY in the 1990s has turned into one of the world's most iconic fashion names.
Steve Madden drew the inspiration for his namesake brands from his rock and roll and NY state roots. The result is a brand that gives consumers a way to express their individuality in a fun, creative, and inspiring way. Over the years, he has expanded the fashion line to include handbags, accessories, and footwear worldwide.
4. Cole Haan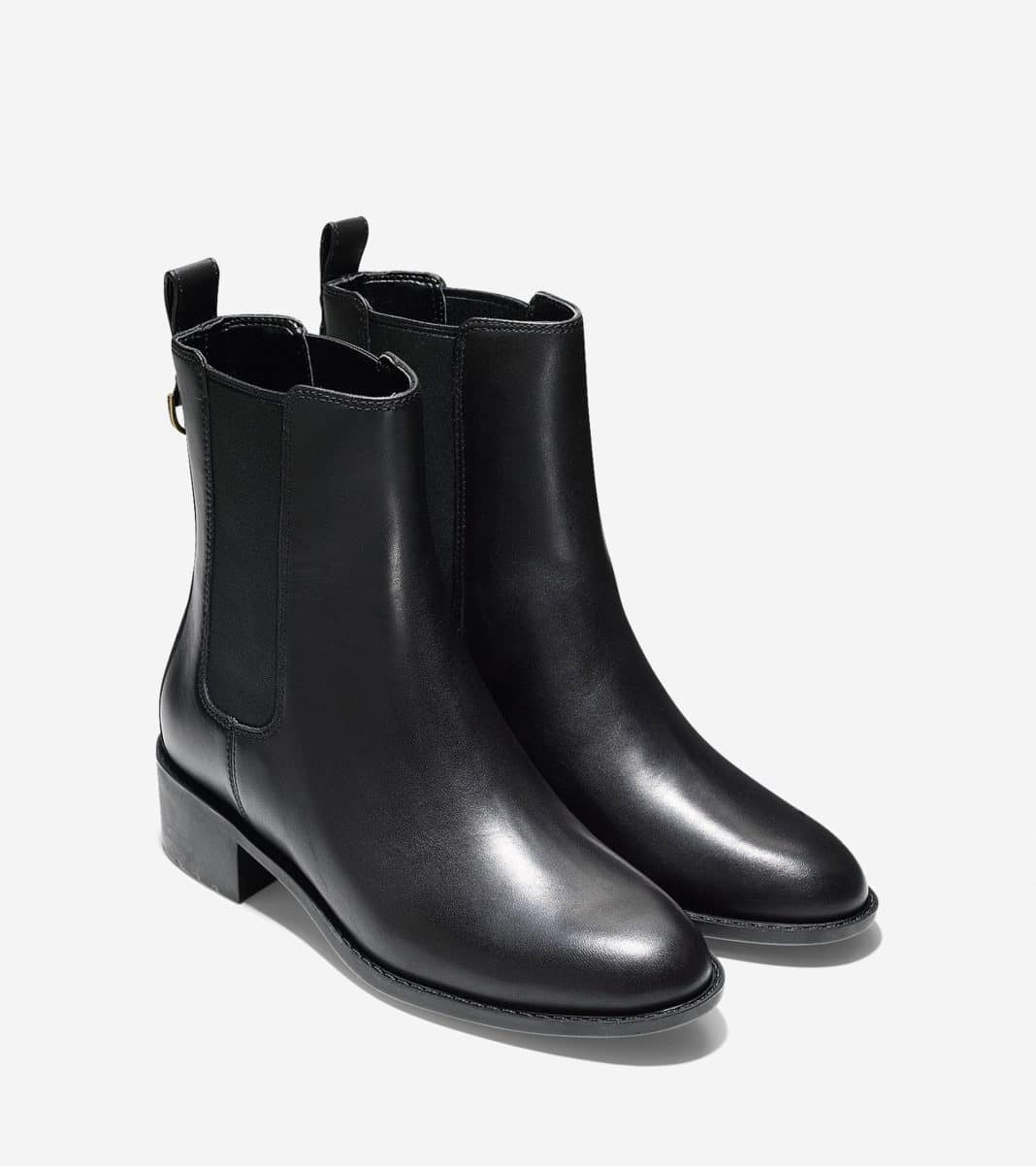 Credit: Cole Haan
Cole Haan is one of the best boot brands for women – hands down. This company is known for its sophisticated, classic styles that make any outfit look effortlessly pulled together. Smooth and patent dark leather boots can easily be dressed up or down depending on your mood. If you didn't already know, simple doesn't have to mean boring.
Back in 1928, Tafton Cole and Eddie Haan began their dream to make the best quality goods. Even today, their entrepreneurial spirit and timeless vision inspire us. The company continues to create the best bags, boots, and finishing touches for women (and men) who champion durable, stylish goods.
5. Via Spiga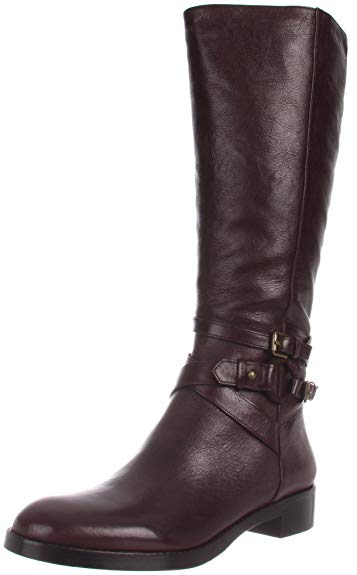 Credit: Amazon.com
As one of the best boot brands for women, buying from Via Spiga is investing in your wardrobe. A pointed toe ankle boot will never go out of style and with quality this good, they will last for multiple seasons. Pair it with a pair of cropped raw hem ankle jeans and an oversized sweater. You're good to go. This is an effortlessly chic look for when you're roaming the streets of London on your next adventure.
Established in 1985, Via Spiga is named for one of the most famous streets in Milan's fashion district. Italian design and luxury materials contribute to a rich heritage, reflecting a cosmopolitan style. Today, the company continues to deliver sleek and inspired styles in a practical wear you can style every day. With distribution in major retail stores and boutiques worldwide, women around the world are seen in some of Italy's finest styles.
6. Frye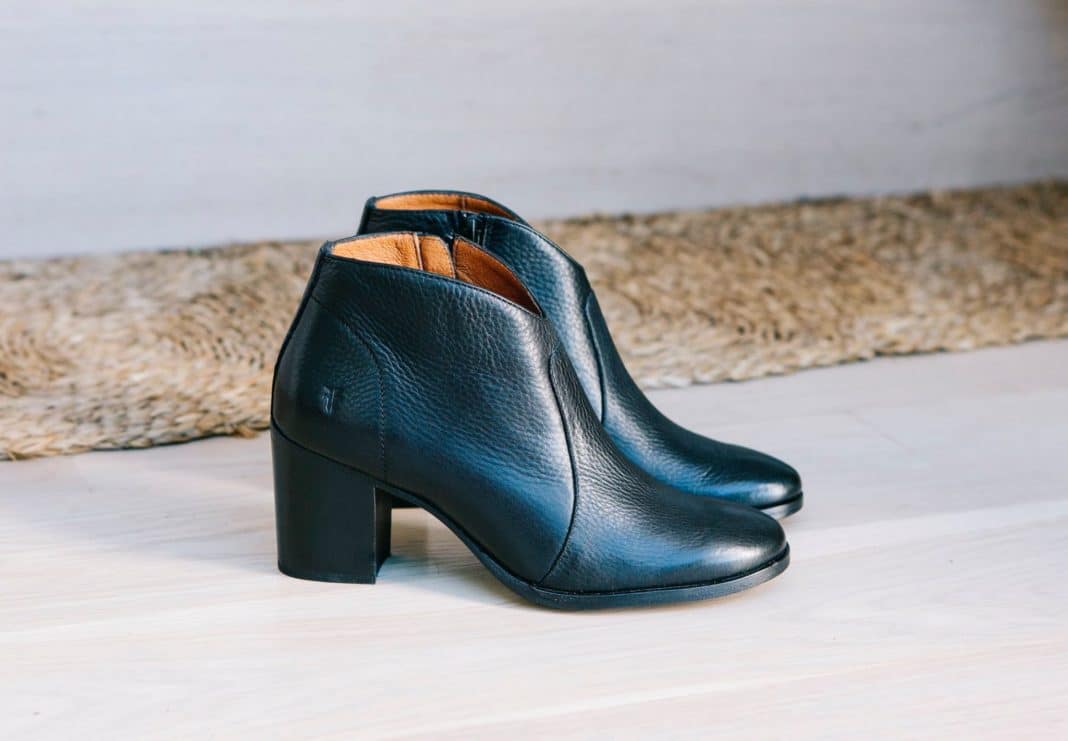 Credit: Frye / Facebook
Have you ever owned a pair of Frye boots? If not, you're doing fashion all wrong. It has long been the gold standard as one of the best boot brands for women. Their line offers well-made styles you can wear anytime, any place, and every day.
Fine leathers meet a neutral color palette, accented by special details like small zippers, classic silhouettes, studs, and buckles. Frye boots are also some of the most comfortable shoes to walk in. That's just the cherry on top. Founded in 1863, they are the oldest continuously operating shoe company in the United States.
7. Merrell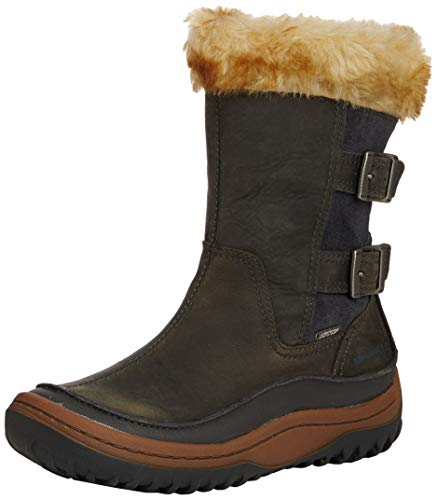 Credit: Amazon
If you know anything about travel shoes, you've heard of Merrell. As one of the best boot brands for women, they offer everything from cute, casual everyday wear to shoes made to brave the elements. The quality, great treads, and durable material make the snow boots a great candidate for your winter go-tos.
Since 1981, the company has been making some of the best quality shoes for your outdoor adventures. Merrell's boots, running shoes, and trail shoes are built on a heritage of great performance. At the core of their design philosophy, is a desire to make innovative products that inspire people to enjoy the great outdoors to the fullest of their ability.
Invest in a Product from the Best Boot Brands for Women
We hope you enjoyed reading our article on the best boot brands for women. As you can see, there are so many high-quality brands on the market to choose between. The type of boots you need as a traveler depends on where you want to go and what activities you are pursuing on your getaway. The brands and boot styles we included all offer style and function. Sleek minimal looks meet practical design with waterproof elements and a durable design you can take just about anywhere.
Common Questions
Are you looking for more women's travel accessories? Check out these articles for those little things that make your life easier on the road:
Questions and Comments
Do you have any questions or comments for us? If so, we would love to hear them. Feel free to leave a message for us below. We will be sure to get back with you soon.
Related Article: Best Hiking Shoes For Women For All Seasons