Plan your Caribbean vacation with our list of the 10 best things to do in Barbados.
The eastern Caribbean island of Barbados maintains a sunny, warm climate and gorgeous outdoors environments. Travelers looking to relax along white sandy beaches will find no problem accomplishing their goals in Barbados. Those who love to explore new places should take advantage of the country's vibrant culture and discover its various sites. Read below to learn about the top 10 things to do in Barbados while visiting.
1. Sunbathe at Bathsheba Beach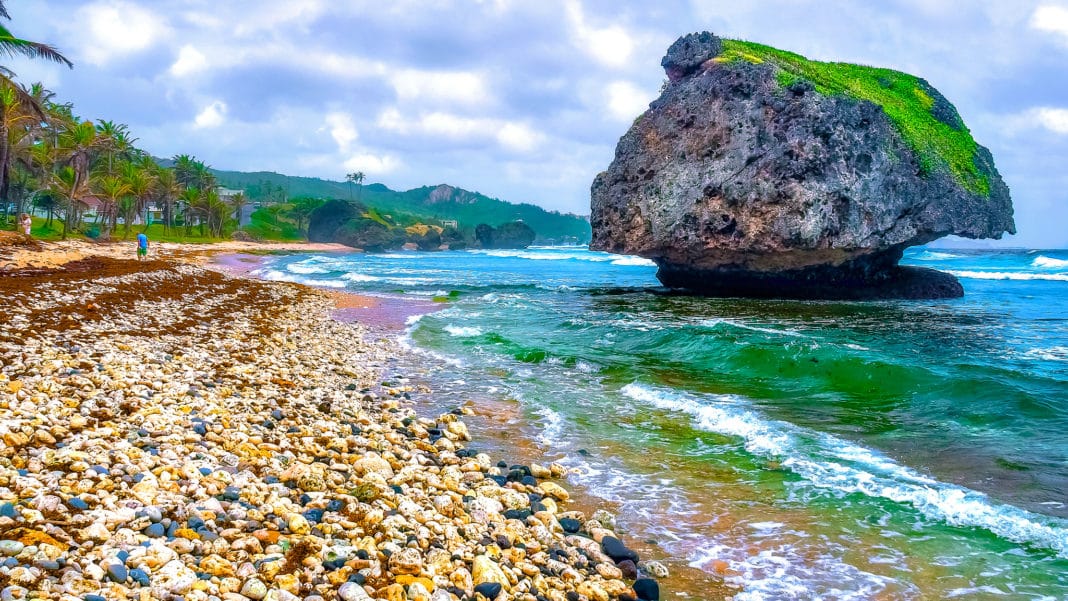 Credit: Ian D. Keating
Perhaps a no-brainer when visiting the Caribbean, sunbathing might be one of the best things to do in Barbados. With its many sandy coasts and crystal blue waters, tourists can find a relaxing beach almost anywhere on the island. However, Bathsheba Beach remains a prime location for burying your toes in the sand. The waters here have been said to contain healing powers, with their salt and mineral content rejuvenating for the skin. Soak in Bathsheba's inshore pools, rather than the ocean, as the waves can be dangerous for inexperienced swimmers.
Along the coast, visitors can explore the rock formations settled atop the white sands. These giant boulders were once part of ancient coral reefs, before breaking away to rest on the beach. After napping on the beach, explore the local area, which has many rum shops and restaurants.
2. Discover real history inside St. Nicholas Abbey
Credit: bixentro
Built in 1658, the St. Nicholas Abbey has a centuries-old history that will fascinate anyone interested in understanding the past. The abbey includes over 400 acres of sugar cane fields, forests, and gardens. Once a thriving sugar plantation, the abbey has preserved much of the fields for use in the future. Since Barbados invented rum, St. Nicholas continues to distill the sweet liquor, in keeping with the site's traditions.
Home to a Jacobean style mansion, the Great House on the abbey heralds stunning 17th century architecture. Inside the estate, visitors may walk through the vibrantly colored rooms and see countless historical artifacts. Despite its religious designation, the abbey also has daily rum tastings and tours year-round. Visitors can try the flavors of the alcoholic beverage while appreciating the gorgeous exterior of the Great House.
3. Connect with nature in Hunte's Gardens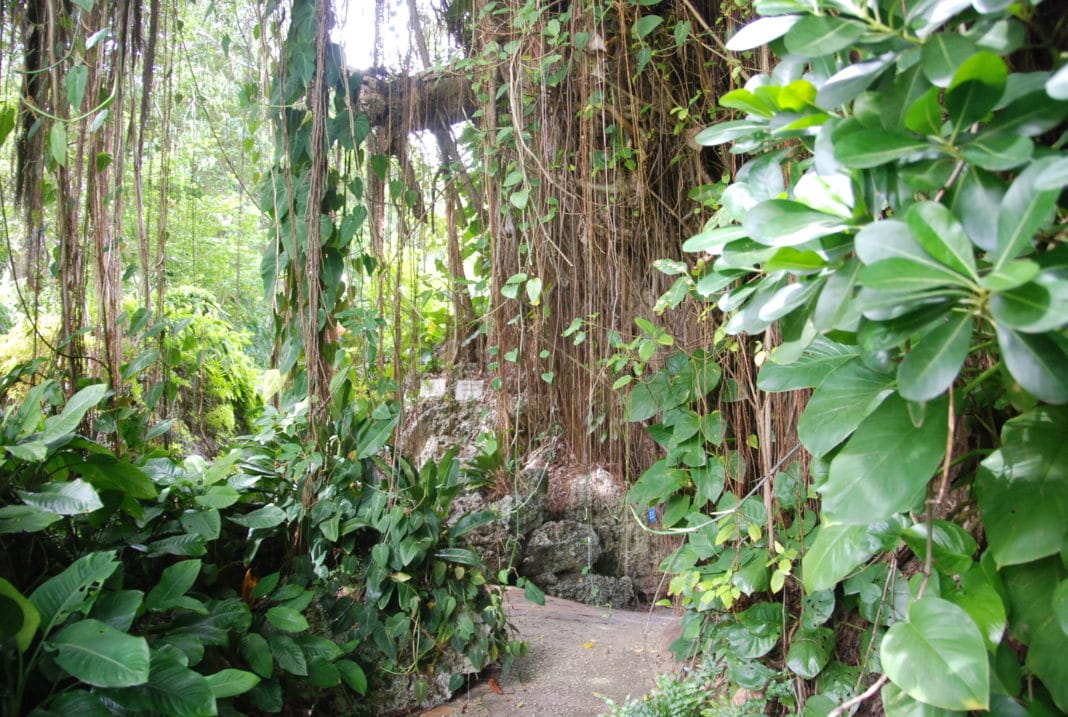 Credit: Joe Ross
With a tropical climate and near-constant sunshine, it's no wonder that Barbados can produce such gorgeous, vibrant vegetation. When you visit Hunte's Gardens, you'll be able to see a variety of amazing flora. Found along the hills of St. Joseph's, this botanical garden was created by a famous horticulturist named Anthony Hunte. The creator's unique placement of plants will inspire anyone with an interest in gardening.
As visitors walk along the center path, they'll pass by tall exotic trees and dense, leafy ferns. Some locations on the path have bright patches of sunlight, perfect for taking photos of the surrounding area. Most of the time, you'll feel like you're inside a rainforest, listening to birds sing and trees rustle. As one of the best things to do in Barbados, plan a few hours to visit these gardens.
4. Walk along Barbados Boardwalk
Credit: Loozrboy
Visitors to Barbados should trek along the Barbados Boardwalk, which stretches over one mile of sand and shore. As you walk, you'll feel the soft breeze on your skin and see the gorgeous ocean waves. Additionally, make sure to visit the boardwalk during sunrise or sunset. That way, you'll be able to view the multi-colored sky and enjoy cooler weather while walking.
After working up an appetite, step inside a restaurant or bar located along the boardwalk. Or, if you aren't hungry, explore the many shops dispersed throughout the area. Since the boardwalk remains situated just a few miles from Bridgetown, visitors to the capital won't have to travel far. As one of the top things to do in Barbados, make visiting Barbados Boardwalk a part of your vacation activities.
5. Try different types of rum at the Mount Gay Distillery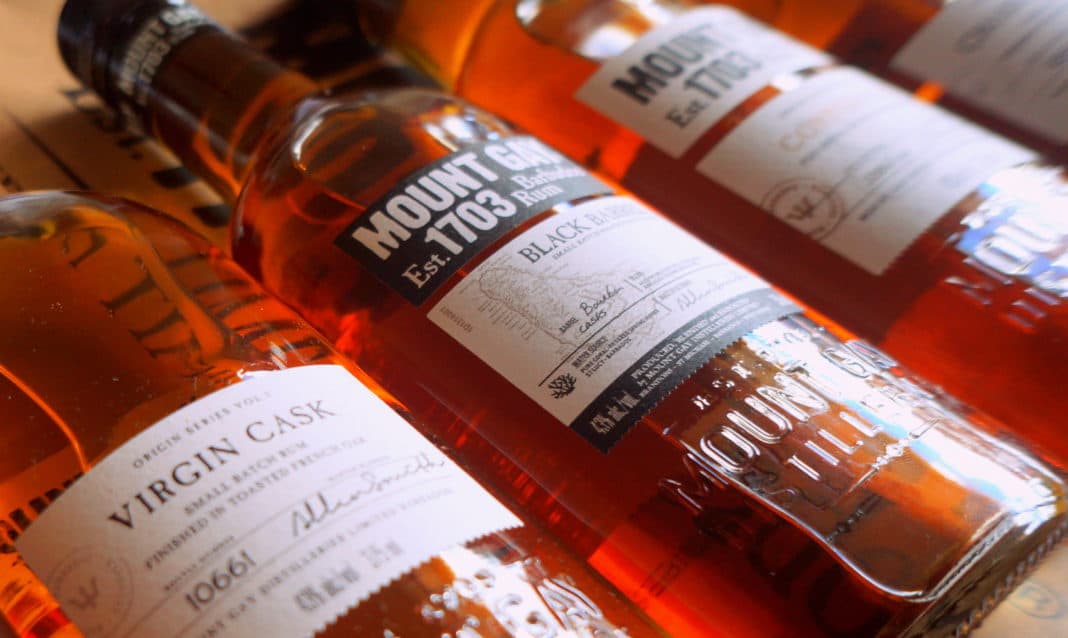 Credit: Aneil Lutchman
Got a taste for rum? Barbados has a 300-year-long history of distilling the sweet brown alcohol. Rum represents the island's most well-known liquid export, enticing drinkers from all over the globe. The products at Mount Gay Distillery contain delicious tastes that differ from any other type of rum. While there, visitors can partake in a rum tasting tour of the facility. You'll get to learn all about the rum-making process while enjoying the fruits of the distillery's labors.
After finishing your tour through the distillery, head inside the Mount Gay souvenir shop. The store has lots of rum-related merchandise for you to bring home as a reminder of your trip. While there might be many fun things to do in Barbados, don't skip out on touring Mount Gay Distillery. You won't get to experience anything else like it in the Caribbean.
6. Visit historic Bridgetown
The capital city of Bridgetown contains a variety of sites and attractions for tourists to enjoy. If you're unsure of the top things to do in Barbados, take a walk through the area. While in Bridgetown, travelers can appreciate the colonial architecture, exemplified by many of the region's buildings. As the biggest city on the island, you'll be surrounded by fascinating restaurants, shops, and cultural sites.
Some of the top-rated dining locations in Barbados can be found in Bridgetown. You won't want to forgo trying a meal at places like Cuz's Fish Shack. Travelers who love history should also visit the Barbados Museum, where they can learn about the island's heritage. Consider browsing the boutiques on Broad Street, as tourists might find some truly unique items created by local designers. Stick around until the sun goes down and explore Baxter's Road. The area comes to life during nighttime.
7. Taste delicious seafood at Oistins Fish Fry
Credit: Dan Costin
Every weekend, Oistins becomes a party scene, with tourists and residents alike gathering there to eat food and have fun. Friday nights remain especially popular, as visitors celebrate the end of the work week by partying until dawn. Along the streets near Welches and Miami beach, crowds will dance and sing along to lively reggaetón and samba music. Tourists can have the chance to become a part of the energetic Barbados culture.
Of course, the main reason to visit Oistins has to do with its delicious food. Barbecued swordfish, marlin, lobster and mahi mahi will satisfy your desire to taste fresh, flavorful seafood. If you're visiting Barbados, don't miss a chance to have a bite to eat at Oistins Fish Fry. Enjoying a meal at Oistins, one of the top things to do in Barbados, will be an unforgettable experience.
8. See fascinating local animals inside Barbados Wildlife Reserve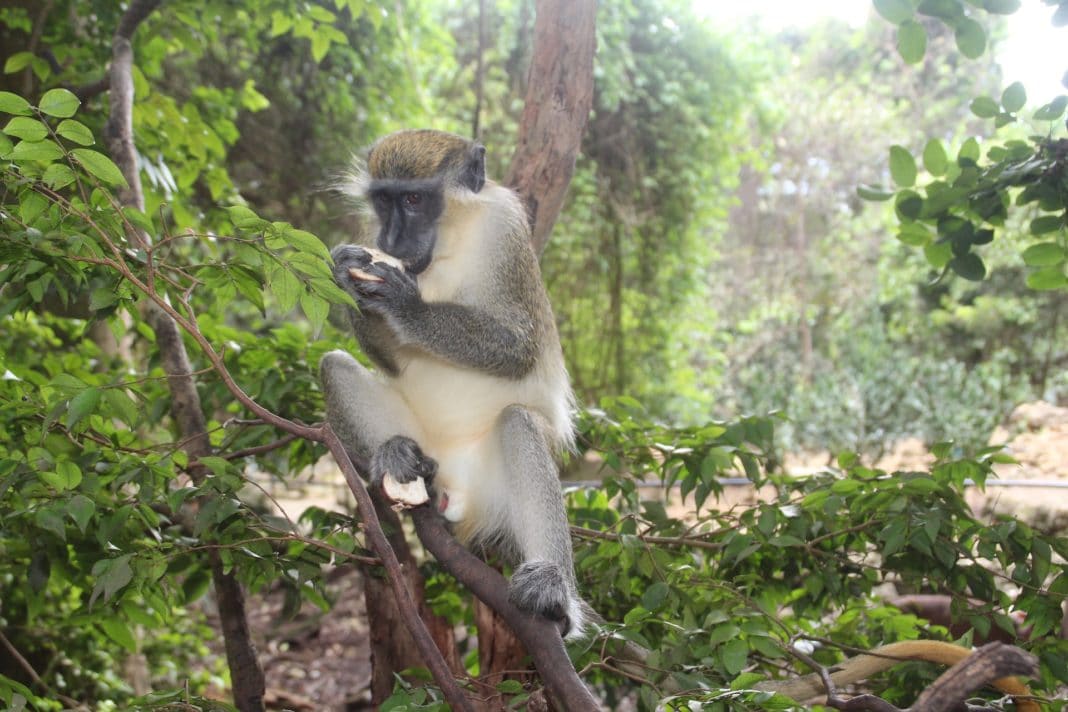 Nearby the Farley Hill National Park, the Barbados Wildlife Reserve hosts a variety of unique and intriguing creatures. An example of the best things to do in Barbados, touring through this sanctuary remains an ideal activity. While inside the reserve, visitors can witness animals living in their natural habitats. You'll be able to see the beauty of Barbados' flora and fauna up-close when visiting the Wildlife Reserve.
As you step inside the reserve, you'll encounter green monkeys swinging from mahogany trees and cautious iguanas. The reserve also contains a number of interesting reptiles, such as snakes, tortoises, and endangered species of turtles. Birds like pink flamingos, vibrant peacocks, and colorful parrots will step along the ground or fly overhead. Guests can additionally view many animals not native to the Barbados region. These might include Brocket Deer, agouti, caiman, and adorable armadillos.
9. Discover an underground world in Harrison's Cave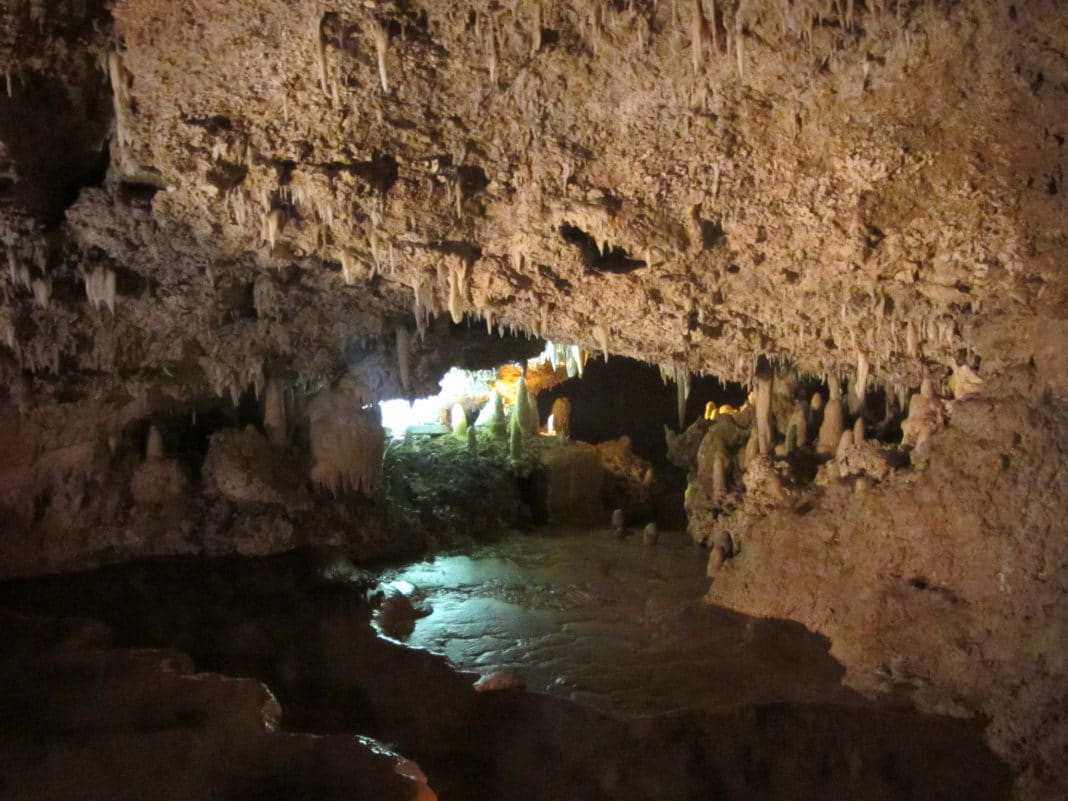 Credit: Loozrboy
This limestone cave has an incredible interior that would excite any geology or natural history fan. Stalagmites and stalactites hang from the ceiling of Harrison's Cave in awe-inspiring shapes and lengths. Other calcite deposits help give the cave its fascinating designs and colors. With many streams running through it, the cave's water-carrying features gives it the distinction of being an "alive" cave. Bats that live within the cavern can also be viewed, if you know where to look.
As a system of caves spreading over 1.5 miles long, Harrison's Cave represents a true natural wonder. Kids and adults alike will love stepping through the underground environment, exploring the beauty of this unique space. Tour guides working at the cave can help you learn more about the cave as you walk through its interior. As one of the top things to do in Barbados, visiting Harrison's Cave should be a priority for travelers.
10. Enjoy waffles for breakfast at Bliss Café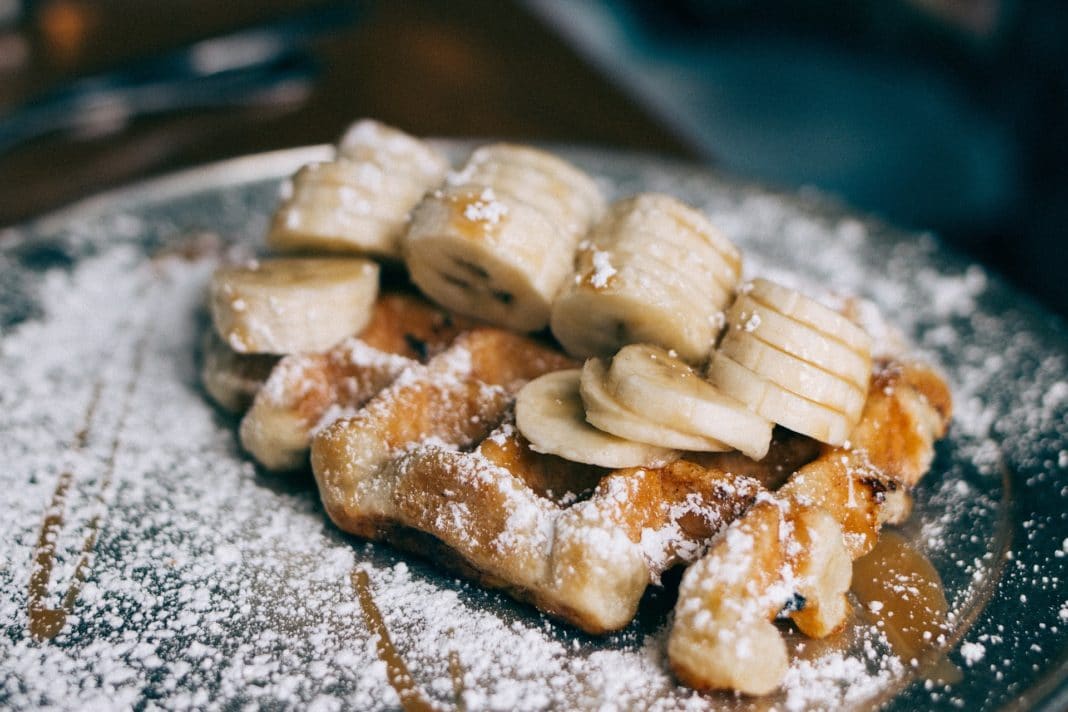 At this delightful café near Dover Beach, you'll be able to eat a tasty breakfast while enjoying the bright sunshine. One of the best things to do in Barbados, stopping for a delicious meal at Bliss Café remains a must for any tourist. When sitting outside on comfortable white chairs, visitors will be able to appreciate the scenery and taste authentic Barbados cuisine.
If you want to start your day off on a great note, have breakfast at the Bliss Café. Menu items include savory dishes, such as vegetable omelets and toast, alongside sweeter treats like waffles with bananas and syrup. You can also try a full English breakfast if you've worked up a larger appetite. Coffee-lovers should order a cup of the drink, as the café offers some rich, Caribbean brews. Enjoy a big glass of fresh-squeezed juice to refresh your palate before embarking on a travel adventure.
Make gorgeous Barbados your next exciting travel destination.
Barbados remains a stunning location for tourists to visit throughout the year. Beyond its beautiful beaches and warm weather, the island has many activities for tourists to partake in while staying. From swimming in the clear ocean, to seeing natural wonders up-close, Barbados has something for every adventurer. We hope our list of the best things to do in Barbados has inspired you to plan a fun vacation.
Related Article: Visit the Island of Barbados, the Most Satisfying Tourist Destination