As a kid, one of my favorite things about the holidays was celebrating Swedish Christmas traditions.
My grandma on my mom's side is from Stockholm, which makes me ¼ Swedish. One of the perks about Scandinavian Christmases is that you get to open your presents early. All my friends were jealous. Swedes celebrate Christmas on December 24th. In the morning, we would wake up and bake traditional pepparkakor (gingersnap cookies) and kanelbullar (also called bulla) together. For foodies, Swedish Christmas traditions are a dream come true. Come Christmas Eve and Christmas Day, there are plenty of delectable sweets to eat, snack platters to munch on and lots of spice eggnog. If you've ever wanted to learn more about Swedish culture, I'm going to walk you through some of my favorite traditions.
So What Are These Swedish Christmas Traditions, Anyway?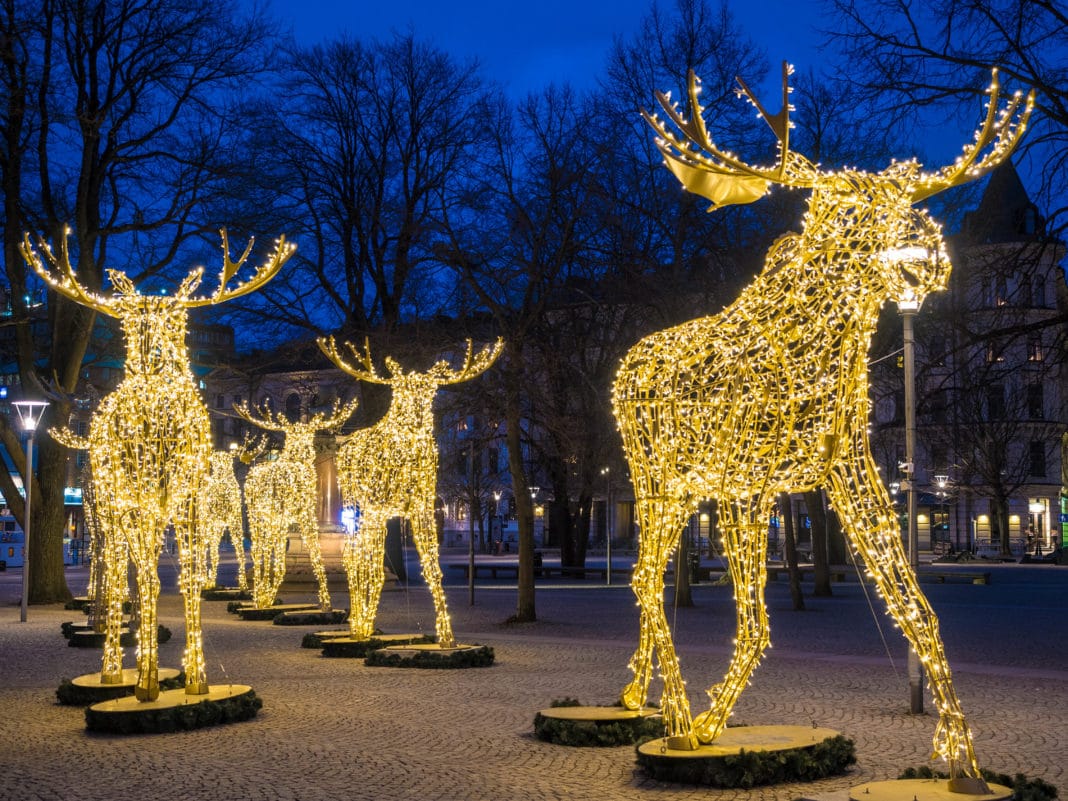 Credit: Flickr
For those who don't know the culture, Swedish Christmas traditions seem whimsical and folksy. Swedes eat a chocolate a day to countdown the festivities on their advent calendar, presents are only handed out after dark, and bearded troll dolls grace the fireplace mantles of cozy homes. While some traditions may seem peculiar, there's a story behind every one of them. By the end of this article, you're going to want to start lighting Christmas candles and eating all the bulla.
1. Julafton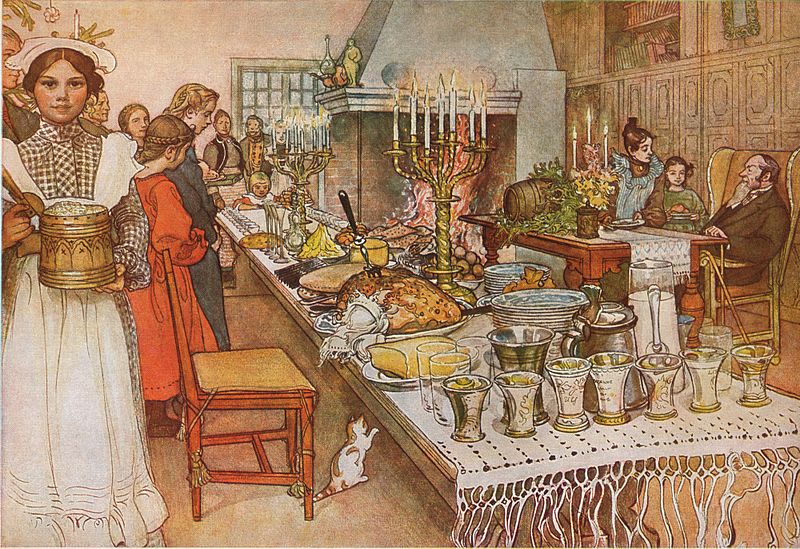 Credit: Wikimedia Commons
On Christmas Eve, Julafton is when everyone gets together to eat, drink, and be merry. Presents are opened in the evening. Everyone has their own traditions. In my family, we would wait until 6 or 7 pm to open presents, after attending a candlelit church service and reading the nativity story from Matthew chapters 1-2 in the Bible. After opening presents, the dinner (Julbord) is served before a visit from Santa himself.
While I wasn't raised with Santa as a part of the festivities, he is a big part of common Swedish Christmas traditions. All in all, Julafton is a great celebration of fun, festivities, and family time. And when other families wake up early to start their Christmas Day off on the 25th, Swedes sleep in.
2. Lussebulle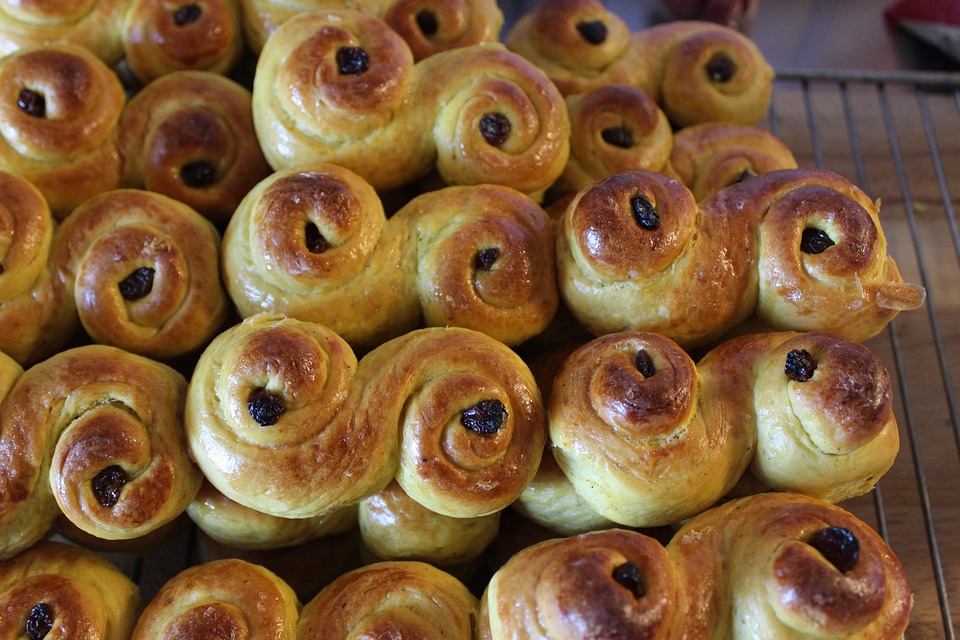 This could very well be my favorite type of pastry. No Swedish Christmas traditions are complete without this sweet and sticky bun. I swear you haven't lived until you've tried one of these delicious treats. What's in it? In short, everything delicious. Dough, eggs, milk, butter, cinnamon, and pearl sugar come together to create a light, fluffy, sweet-but-not-too-sweet ball of perfection. Want to learn how to make bulla yourself? It's a tedious process but more than worth it. Just make sure to bake a lot. You're going to want some for your friends, a holiday Christmas party, family, and a whole lot for yourself.
3. Santa Lucia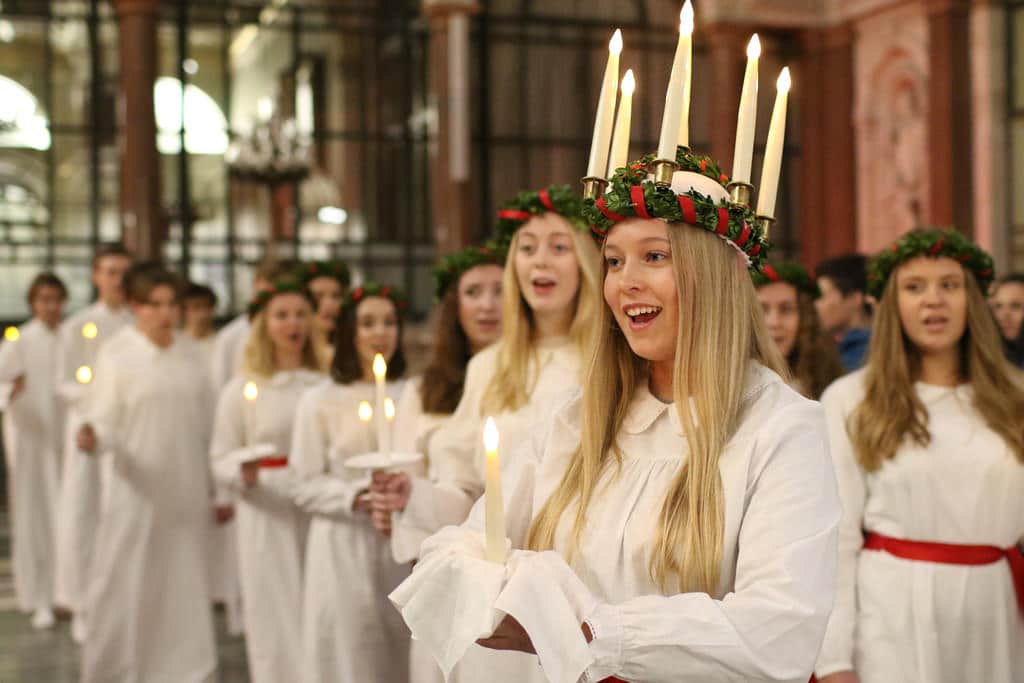 Credit: Flickr
On the morning of December 13, young girls dress in white gowns and wear wreath crowns. Some hold candles while one of the girls wears the candles in her hair. This tradition remembers the life of Saint Lucia. Originally Catholic, this young saint from Italy and was martyred for her faith in 304 AD. As the story goes, she would sneak food to persecuted Christians in Rome, hiding in the catacombs beneath the city.
Tradition says that St. Lucia would wear light in her hair. This practice translates to a crown of electric candles today. Parents gather around in the dark with their cameras and phones ready. The younger girls, dressed as her handmaidens, carry small electric candles too. The star boys carry stars on sticks and wear tall paper cones on their heads.
So who gets to be St. Lucia? Back in the day, there used to be competition for the role on national television. As silly as it sounds, people took it very seriously. Even at the local level, newspapers asked subscribers to cast their vote for one of the candidates. Today, there is no national contest to choose St. Lucia. Schools often decided by hosting a draw. The Lucia celebrations represent one of the oldest and most revered traditions in Sweden, with clear references to darkness and light, cold and warmth.
While there are several different Lucia songs, they all have the same theme. It goes:
The night treads heavily
around yards and dwellings
In places unreached by sun,
the shadows brood
Into our dark house she comes,
bearing lighted candles,
Saint Lucia, Saint Lucia.
Swedes know this song by heart, singing it out in the dark room. After the procession, celebrations are held with gingersnap cookies, lussekatter, and other sweet pastries. One of our favorite ways to enjoy them is with a piping hot cup of Swedish mulled wine (glogg) or coffee.
4. Julbord
As you may have already guessed, Swedes are good at serving up delicious eats. Julbord is the biggest of them all. You may have thought the pastries and snack platter were a spread. You haven't seen anything yet. During dinner, there are a variety of foods served up buffet style for everyone to eat.
Typically, there is one main meat dish and lots of little sides. While my family had a rack of lamb every Christmas, others opt for ham, turkey, or my personal favorite, Swedish meatballs with mashed potatoes and lingonberry sauce. You'll also find raisin bread, smoked salmon, assorted meat and cheeses, and plenty of hot drinks to warm you up from the chilly night's air.
5. Decorations are Simple, Yet Tasteful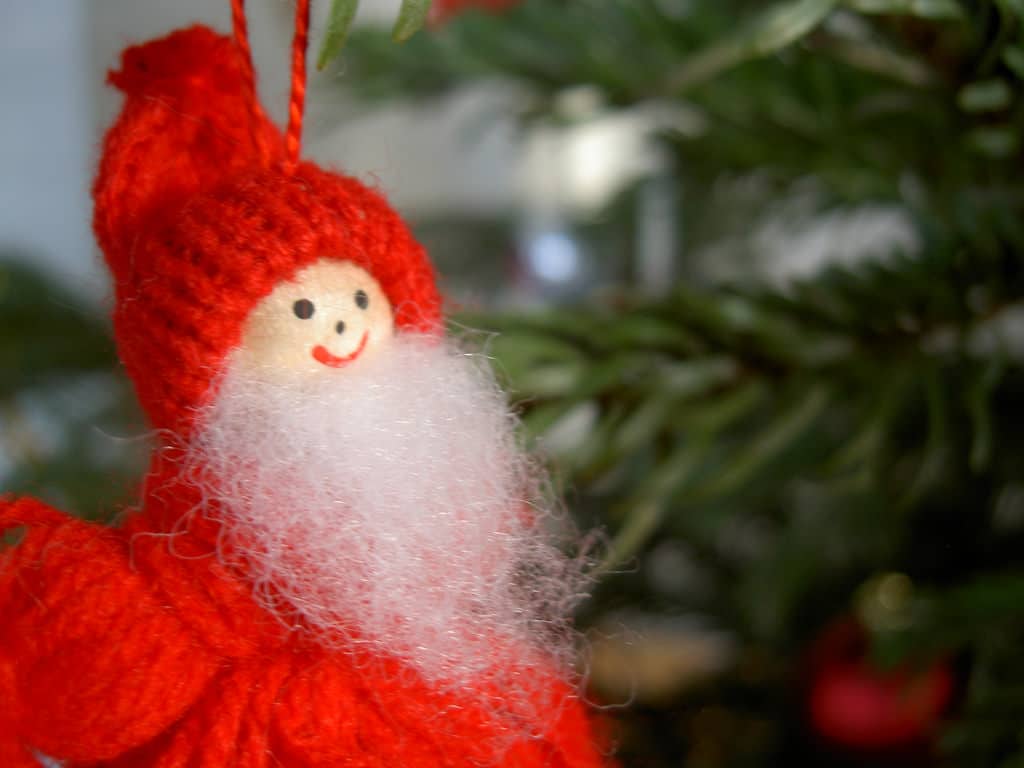 Credit: Flickr
There are no surprises in Swedish decorations. All of them are simple, natural, and tasteful. Humble wreaths grace doors, small candles are lit to warm windows, stockings hung above the fire, wood-crafted dale hests (painted wooden horses), and straw ornaments on the tree.
6. Presents are Given After Dark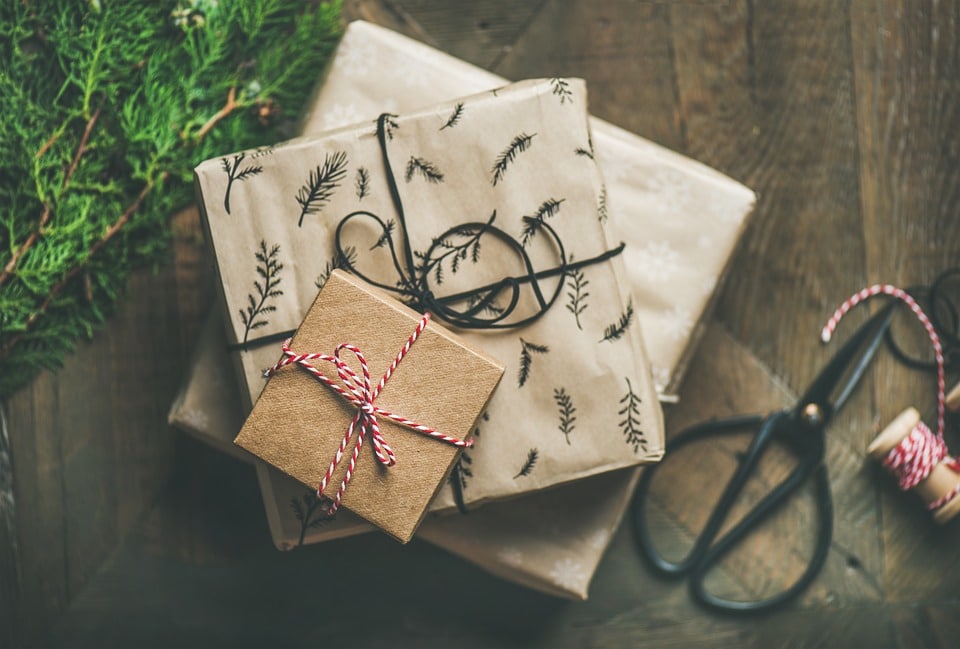 While most kids jump out of bed and run to the living room for their presents, Swedish kids (and adults) wait until after dark. Only after the sun sets on Christmas Eve are you allowed to see what Santa left for you under the tree. Of course, it helps that the sun sets around 2 pm in Sweden during the winter, so lucky kids won't have to wait all that long. Impatient Swedes in the states have to wait another four or five hours until it's present time.
7. Advent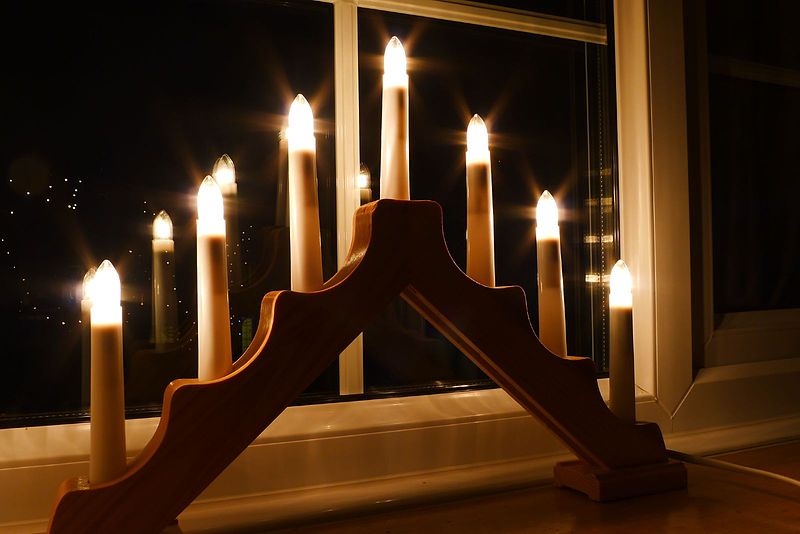 Credit: Wikimedia Commons
Everybody loves Christmas. But Swedes love it so much that they start celebrating it a month in advance? The concept of advent is based on waiting for the birth of Jesus. Today, it's a great excuse to sit down and dive into some bulla. But do you really need an excuse to do that? Advent is celebrated every Sunday, beginning a month before Christmas. When the fourth Sunday rolls around before or after Christmas Eve and all of the candles have been lit, you can celebrate. The wait is over.
8. Adventskalender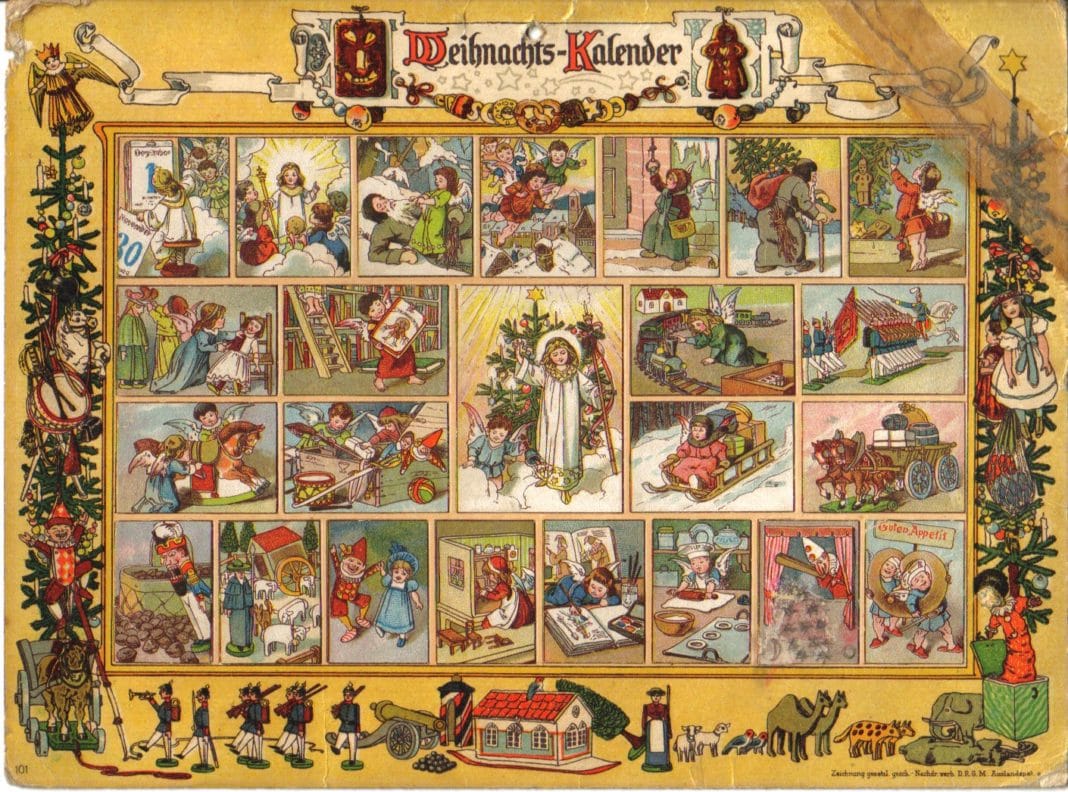 Credit: Wikimedia Commons
Have you ever heard of an advent calendar? Similar to the concept of advent mentioned above, these calendars kick off the Christmas celebrations a month in advance. These little calendars are not exclusively reserved for Swedish Christmas traditions. They are popular all around the world. These calendars have little boxes to open, one for each day from December first through the twenty-fourth. My favorite kinds of advent calendars are the chocolate ones. Seriously, what's better than starting each day of the month off with a piece of chocolate? Just make sure your kid doesn't eat all of December in one sitting.
9. Tomte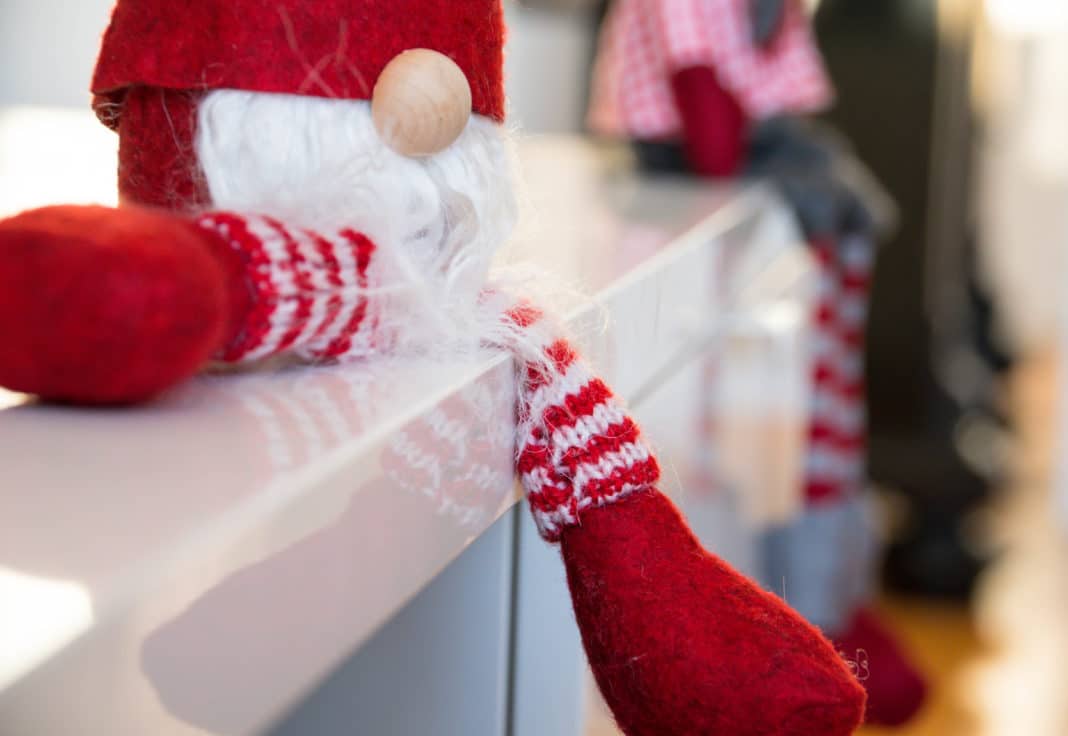 Credit: Flickr
What exactly is a tomte? In Swedish folklore, tomte is an old man with a long white beard and red hat. Sounds like Santa right? Yes, except he is the size of a child. While Americans leave out milk and cookies for Santa, Swedes leave a bowl of rice pudding at the front door for him to eat. Today, the most important appearance Santa can make is coming to greet the children after they open their presents.
But the depiction of Tomte wasn't always so jolly. Over the years, the concept of Santa has evolved from a small angry man who guards the local agriculture to a warm, ambivalent icon with an affinity for sweet foods. Consider the tomte the traditional depiction of Santa in old Swedish tales. Today, little handcrafted Tomte grace households on tables, mantles, and are sold in marketplaces. I have to say, they do make a pretty good souvenir.
Celebrate Culture with Observance of These Swedish Christmas Traditions
We hope you enjoyed reading about these Swedish Christmas traditions. As you can see, Sweden is a country with a rich history, beautiful culture, and a strong sense of national identity. It's my favorite country of all the places visited in Europe. But then again, I might be a little biased. One of the best ways to get to understand a place is by learning about its past, culture, and current traditions. If you get the chance to visit Sweden soon, plan ahead and start packing so you can visit during one of these times of celebration. Have you been to Sweden before for the holidays? If so, we would love to hear all about your favorite experiences. Feel free to leave us a message in the comment section below.
Related Article: Stay Aboard This Floating Hotel and Spa in Sweden