Boulder, Colorado is easily one of the best places you can visit.
Colorado is a spectacular U.S. state and contains arguably some of the most beautiful scenery in the country. The land of endless 14er peaks, this is the place to be if you want to conquer a mountain (or 53). As the Rocky Mountain National Forest encompasses a large portion of the state, there are a number of excellent trails you can explore. In short, the outdoor adventurer may find that Colorado is just about the closest thing to heaven you can get here on earth. You also may not know that Colorado is also home to many incredible cities. Its capital, Denver, is a rising destination. The urban allure appeals to both young professionals and aspiring artists. When you journey beyond Denver, you can also enjoy the other cities within the state of Colorado. If you travel from Denver to Boulder, you will find that Boulder particularly, is quite magical to visit.
Here is what you need to know as you travel from Denver to Boulder.
Boulder is likely a sort of underdog destination in Colorado, but the experience here truly packs a punch. Perhaps lesser known than larger cities like Denver and Fort Collins, Boulder is every bit as spectacular. If you are dreaming of the perfect city within the mountains, Boulder may be just what you are looking for. In comparison to Breckenridge, another excellent mountain town, Boulder offers more of a college town vibe. Nestled right within the Rocky Mountains, Boulder is the ideal place to visit after a day of outdoor exploring. As far as natural attractions, you really can't go wrong here. The nearby Eldarodo Canyon and iconic Flatirons peaks are ideal locations to get a good taste of Colorado's wilderness.
Of course, downtown Boulder is the place to be. The lively streets are chalk full of adorable shops and cafes. Stroll through the square and pop in to a tea shop, honey store, or quaint local boutique. The street side maps help keep you directionally focused as you explore. For an excellent cup of coffee, stop by Boxcar Coffee Roasters. This well-loved coffee joint is known for their self-produced boilermaker coffee. Their specialty brews takes advantage of the higher elevation and gives your cuppa joe that extra zing you never knew you were missing. If you are ready for a full meal after a day of hiking, be sure to visit the Mountain Sun Pub & Brewery. The free-spirited restaurant venue is cash only (there is an ATM in the back) and beyond welcoming. Visitors are permitted to sample as much beer as they'd like, even before they take their seats. The servers here serve your food and beverages with an extra helping of friendliness. No joke.
Take the bus from Denver to Boulder.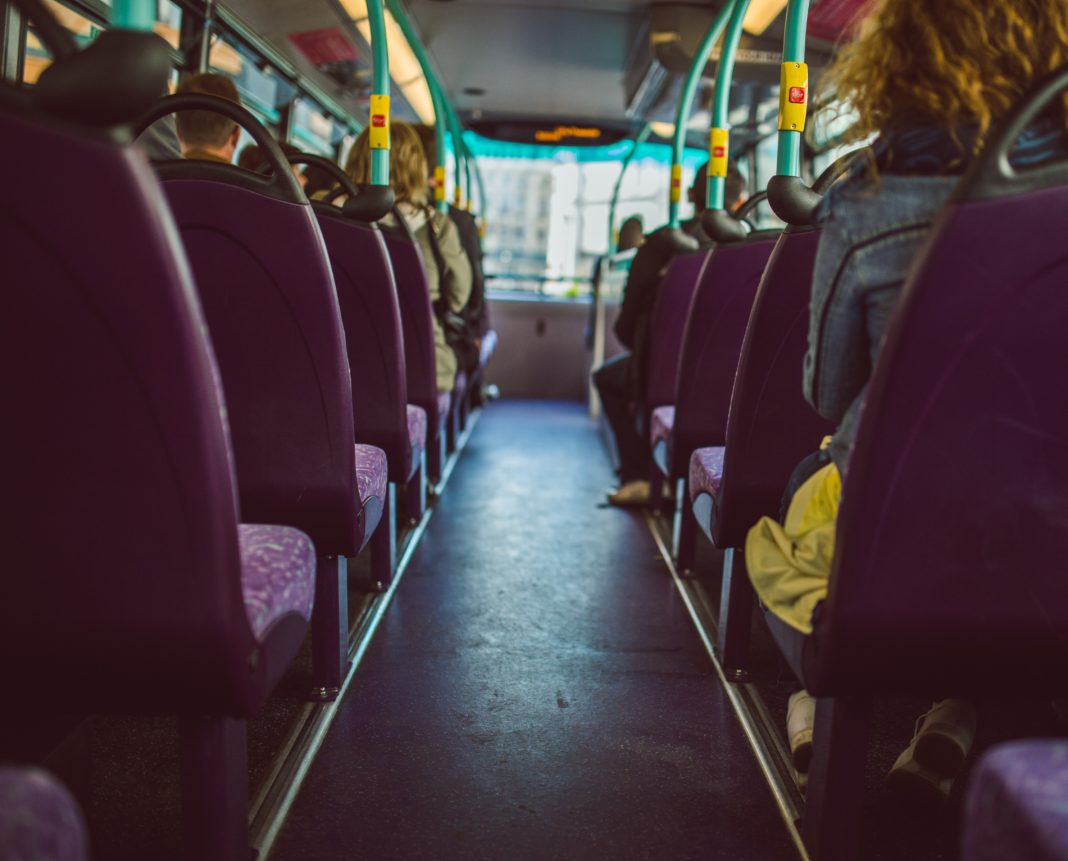 The close proximity of Denver to Boulder makes for a relatively stress-free travel experience. However, you might not have access to a car, or would rather not navigate Colorado's notorious traffic (Hint, avoid rush hour like the plague). If this sounds like you, then you are in luck. The bus is an excellent way to venture from Denver to Boulder. In fact, many people utilize the RTD bus system to venture all over the state. The RTD bus system is the perfect way to get where you need to go, at an affordable rate. This particular route between Denver and Boulder lasts approximately one hour, which is not a bad commute. The bus pricing from Denver to Boulder is roughly $13. Fortunately, Boulder is not a large place, which allows for easy walking access once you get here.
Ride the shuttle from Denver to Boulder.
While the bus is certainly the most cost effective option here, you also have some other transportation methods to choose from. You can take a shuttle, Lyft, or an Uber for this short commute from Denver to Boulder. These travel means allow for greater control with your pickup and drop-off locations. Of course, taking a shuttle, Lyft, or Uber is going to cost significantly more than the bus. Expect to pay roughly $40-$60 when you ride this way. Keep in mind that when you take and Uber or a Lyft during peak hours, the rates will be higher than usual.
Driving from Denver to Boulder.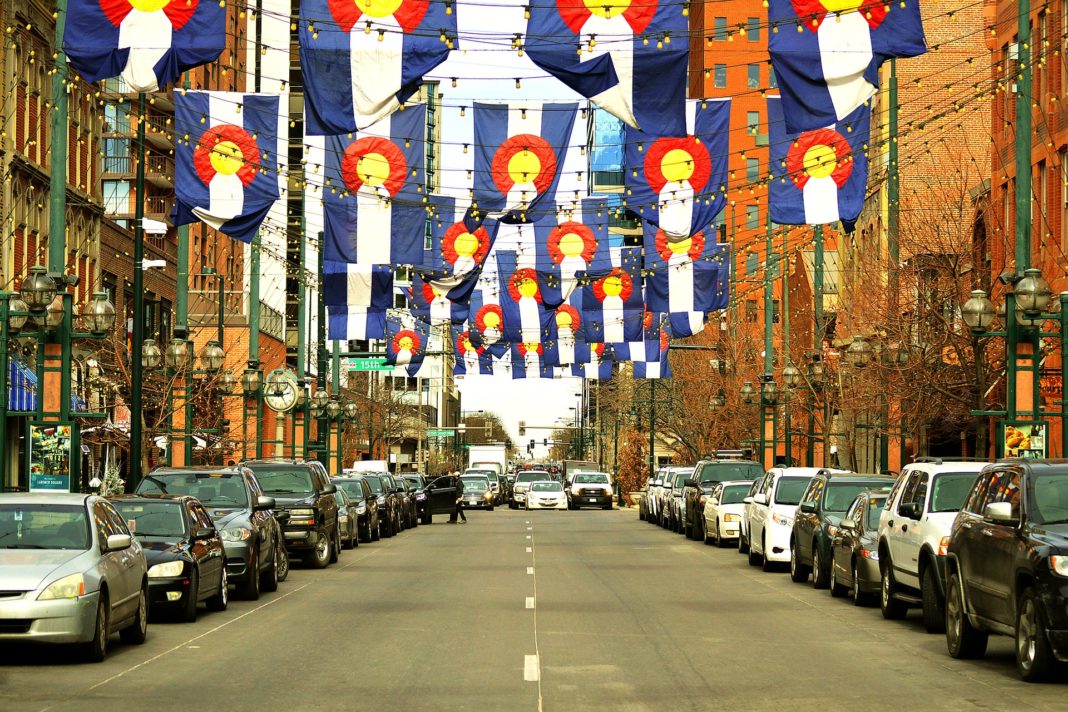 So perhaps you have been in Colorado for a while and are more used to the traffic patterns. Or maybe you live for that driving adrenaline rush. Perhaps you just have access to a car and would prefer to transport yourself to your destination. Either way, driving from Denver to Boulder is certainly not out of the question. US 36 is your route of choice here, as it is practically a straight shot to Boulder. However, if you were wanting to drive from Denver to Boulder to save money, we will stop you right there. US 36 has toll lanes along the route, and if you drive here at the wrong time (think rush hour), toll charges could cost as much as $10-$15. Either strategize your travel itinerary around peak driving times, or expect to take much longer as you go around the toll roads.
Once you get there.
When you arrive in Boulder, it is helpful to have a plan to avoid unnecessary travel stress. If you took some form of public transportation to Boulder, know that you will be find getting around here. Once you are actually in the city, it is quite easy to utilize the local transportation systems. You can take the bus within Boulder or rent a bike for the day. At the very least, travelers can use Uber to travel greater distances, but that really should not be necessary.
For those who brought their car with them, you might be wondering where exactly to leave it. Boulder, in fact, offers a high number of free parking spaces, located throughout the city. Most of these spots allow for two to three hours of parking, which leaves plenty of time for exploring. Beware of going over your limit or parking in an unapproved place, as Boulder is notorious for its parking tickets. Plan your city itinerary ahead of time so you know exactly what to expect. This is extremely helpful if you plan to primarily explore Boulder on foot. Those days of Colorado sun mean that you have a good chance of encountering favorable weather conditions as you stroll.
Enjoy your time in Boulder, Colorado, it is certainly the place to be.
Clearly, Colorado almost has too much to do. It is certainly not possible to do and see everything here during your stay. While you pick out the highlights and decide your number one travel schedule picks, be sure to include Boulder on your list. As you plan your Colorado trip, consider these transportation options as well. The bus and shuttle transportation options are perfect to help you get to where you want to go. Try each one out to see which works best for your personal travel style. You can sit back and look forward to all that Colorado holds for you, because from Denver to Boulder, this will be a trip to remember.
Related Article: ​​Top 11: The Best Things to Do in Boulder, Colorado​​​