There is nothing more magical than a summer night spent camping in Banff National Park.
Oh, Canada! Home to the exhilarating game of hockey, deliciously sticky maple syrup, and stunning landscapes. And some of the most beautiful geography in all of Canada is found in Banff National Park. More than 3 million people visit Banff National Park every year. But that's no surprise considering camping in Banff National Park is one of the best summer adventures you could ever take.
Established in 1885, Banff is Canada's oldest national park. It is located just west of Calgary and is in the providence of Alberta. Banff is a large park, encompassing 6,641 square kilometers – or 2,564 square miles – of land. The landscape features mountains, glaciers, ice fields, forests, and more.
Camping in Banff National Park is something everyone should do at least once in their lifetime. But as with all trips, there is a lot of prep work to consider before going. Here is your carefully curated guide to the perfect trip camping in Banff National Park.
Ready? Let's begin.
Camping in Banff: Some Logistics to Know
There are 14 campgrounds available during peak camping season at Banff National Park. Amongst the 14 campgrounds, there are 2,462 different sites to choose from. So you'll want to get acquainted with the map of Banff campgrounds before you go. This will help you avoid getting lost and figure out where you want to camp before you arrive.
Check in time for camping in Banff is between 3 p.m. and 8 p.m. Check out time is at 11 a.m. The maximum number of vehicles and tents available at a site depends on the campground you choose. There is no internet or wi-fi access available at any campgrounds. So if you want to let people know where you'll be camping (which we advise every camper to do) let them know before you arrive.
Multiple payment methods are accepted at Banff, including Visa, MasterCard, American Express, Debit, Traveller's Cheque or Cash. And keep in mind that exact change or a credit card is needed for self registration.
Front Country vs. Back Country: The Basics to Banff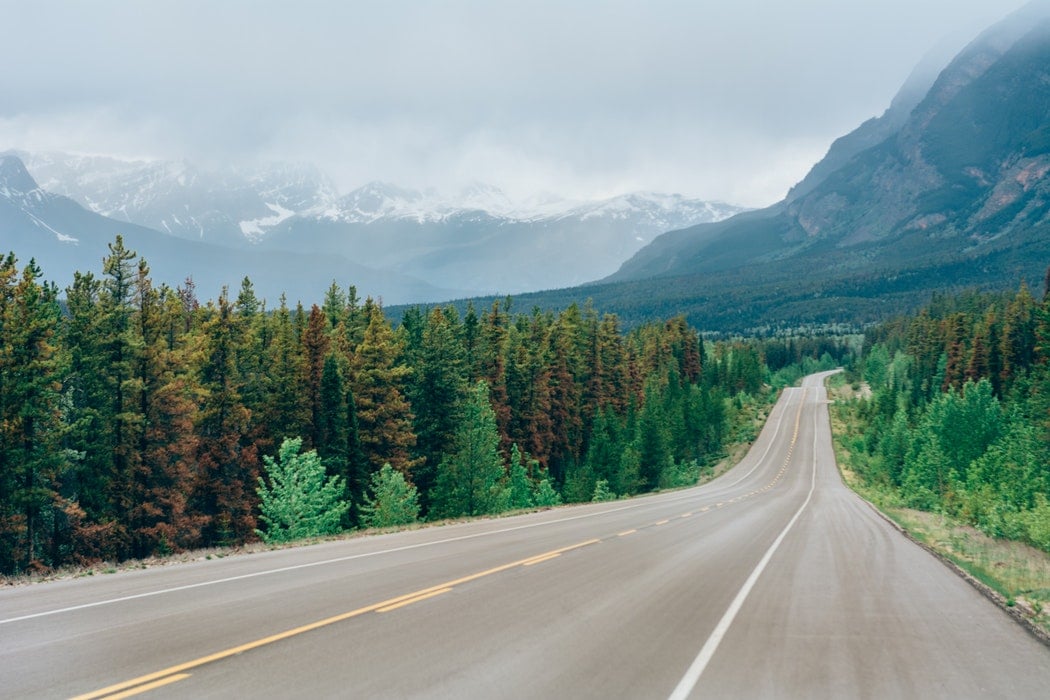 Before we get into the nitty gritty details of camping in Banff, let's go over some basics. There are two sections of Banff National Park that campers can choose between: front country and back country. Front Country is an area comprised of campsites that are accessible by car. So campers can simply drive right up to their campsite in front country and set up shop right next to their vehicles.
Back country is a little different. These campsites are not accessible by car. So to get to campsites in back country, campers are limited to bringing along what they can fit on their back on their hike there. Because getting to back country is more difficult, these camp sites are typically full of more advanced campers. But that doesn't mean newer campers aren't welcome! It really all comes down to what you're comfortable with.
There are so many places to camp in Banff National Park. And because camping is such a subjective activity, no one can decide where the best place to camp is but you.
Front Country: Our Top Campsite Picks
There are so many beautiful campsites to choose from in front country. And if you choose to set up shop in front country, you won't even have to leave the Banff townsite. One of the most popular places for campers to go is the Tunnel Mountain Village campgrounds. These grounds offer a beautiful, panoramic view of Banff National Park from the top of Tunnel Mountain. But keep in mind that because Tunnel Mountain Village is so popular, campsites tend to fill up fast. So make sure you reserve your spot early! Reservations are available on Parks Canada's website for May 10 to September 30.
Another great place to camp in front country is along the Bow Valley Parkway. There, you will find the Johnston Canyon Campground. This campground is cozily nestled among thick patches of trees, which makes it a bit more secluded than other campsites at Banff. Reservations are available on Parks Canada's website for May 25 to September 24.
But if you want an even more secluded option, consider Waterfowl Lakes Campground. This campsite is located about an hour north of Lake Louise. But you can't make a reservation here like you can with the previous two sites. At Waterfowl Lakes Campground, it is first-come, first-serve from June 22 to September 3.
Back Country: Our Top Campsite Picks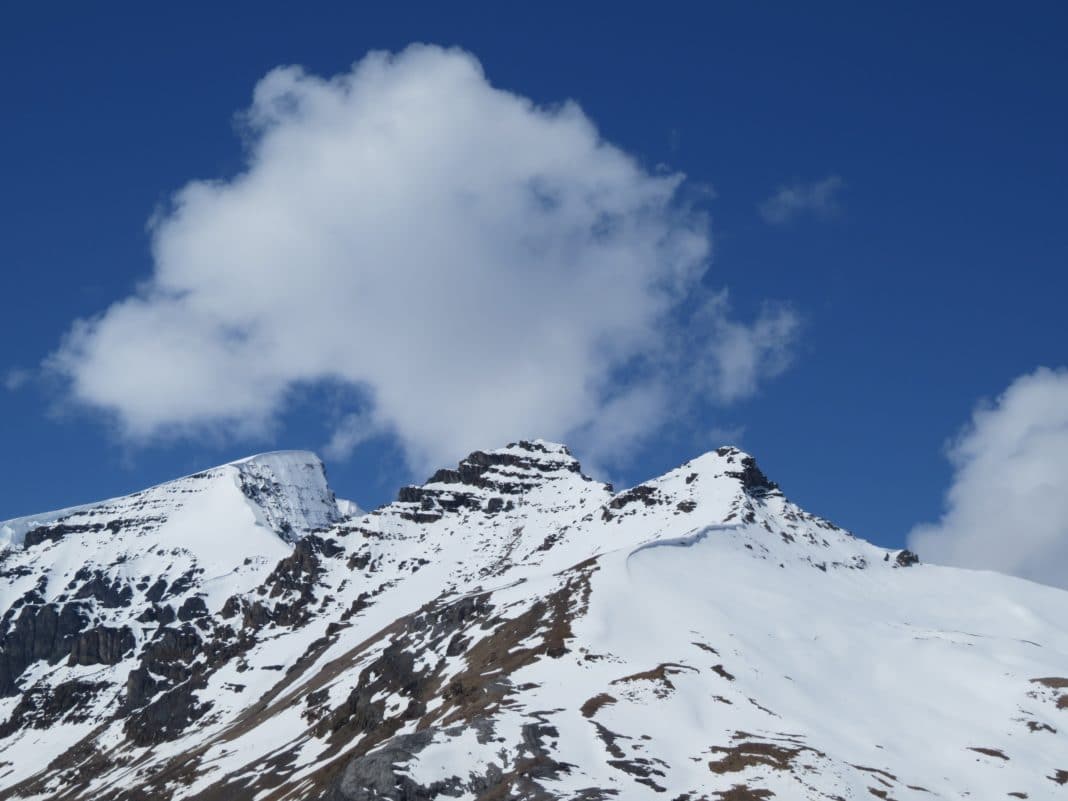 As with front country, there are so many beautiful places to camp in back country. If you want to go on a two-day backpacking trip, then we suggest driving up the Icefields Parkway to Glacier Lake. You will find a beautiful back country campsite about 9 kilometers into Glacier Lake for you to crash overnight.
But if you want to go on an even longer journey in back country, the Egypt Lake is the place for you. You can find a route to Egypt Lake from the Sunshine Village parking lot. This is another very popular place to go camping in Banff. Therefore you will want to book your spot at Egypt Lake on the Banff website. Once your'e there, you can enjoy exploring the area and swimming in the lake. And if you want to make the trip even longer, hike on up through Bell Pass Junction and into Twin Lakes.
Like we said before, back country is for more experienced campers. If you are a newer camper and/or outdoor adventurer, then we advise going to back country for the first time with someone who has been there before. They can help show you the ropes and ensure you have a safe, memorable time camping in back country.
Staying Safe in Back Country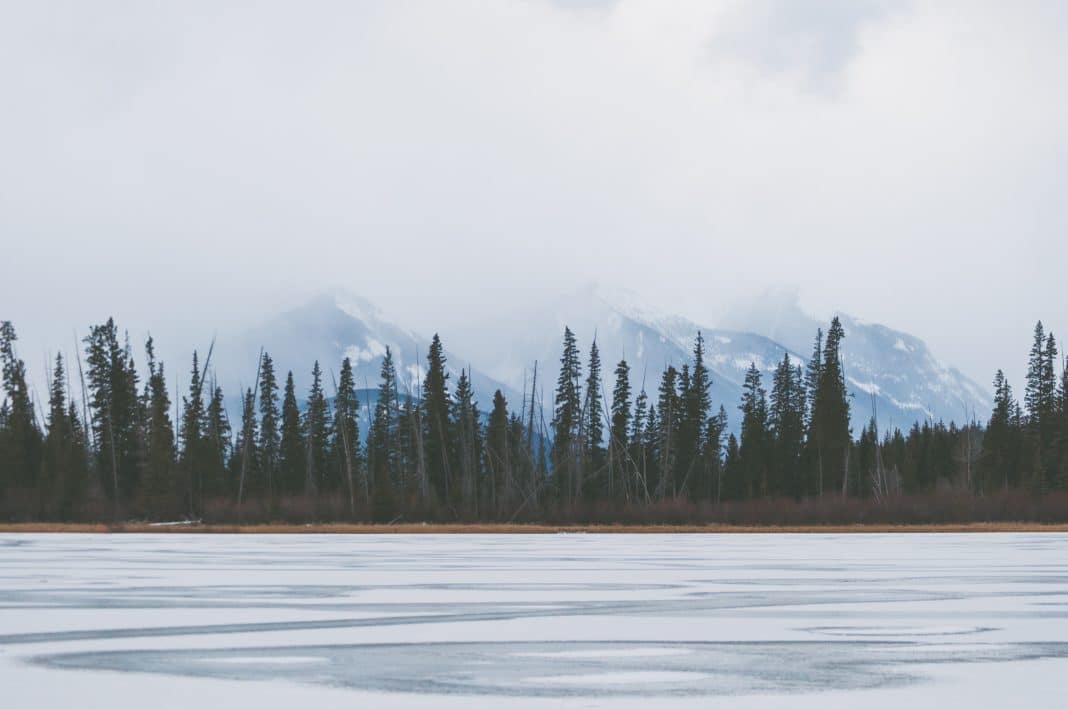 Because back country is a bit more off the beaten path than front country, there are more safety tips to consider. Back country is bear country in Banff National Park. Therefore you should be sure to pack bear spray for your trip. Additionally, you should always be making your presence heard while biking through back country. You can do this simply by shouting out "hey bear" as you hike, or to sing loudly along the way.
And never, ever leave food or garbage laying around your campsite. To stay safe, always make sure to secure food in bear-safe bins or hangers. You can find these at every back country campground. Plus, you're more likely to attract critters like raccoons to your campsite if you leave food laying around. In general, this is a no-go whether you're camping in Banff or somewhere else.
For more information on bear safety, visit the Banff National Park website.
Weather Advisory: Winter in Banff National Park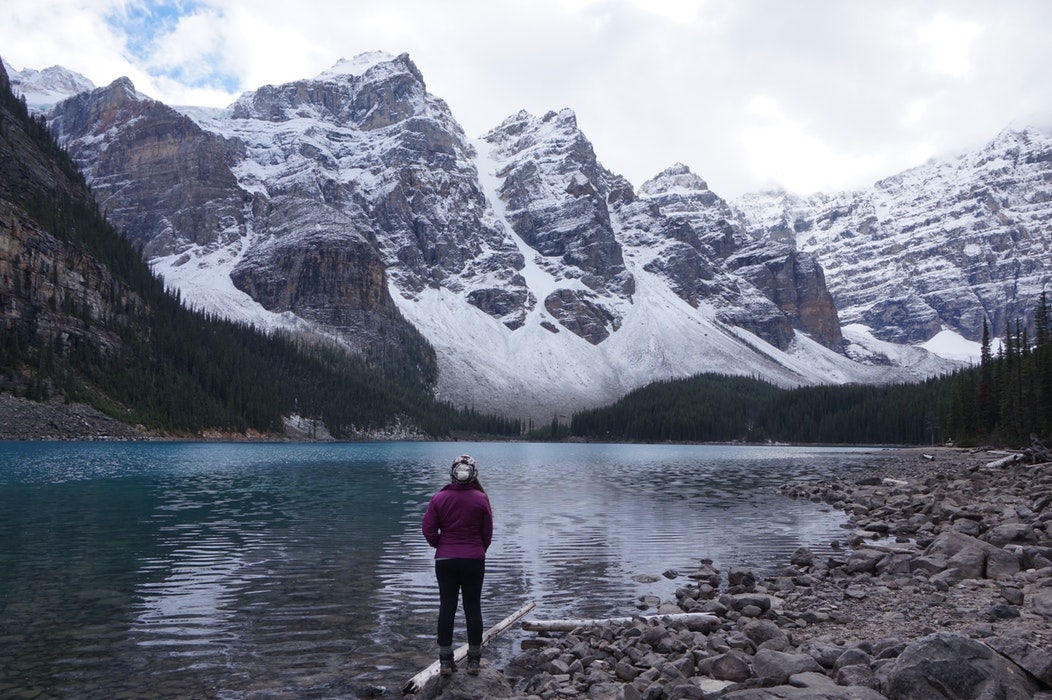 The first thing for campers to know about the weather in Banff is that it snows every month. That means you can expect some snowflakes even during the summer. That being said, the coldest and snowiest months in Banff are between December through March. But that also means these are the best months during the year to go skiing in Banff! You will find that the temperatures will rarely surpass 32 degrees Fahrenheit during the day in Banff until just about mid-March to early April. At night, expect the temperatures to drop all the way down to zero.
But keep in mind that the weather changes depending on where you're camping in Banff. For example, the weather and temperature will be drastically different if you're in the mountains than if you're tucked away in the forest. Because the temperatures drop so low during this time of year, we suggested you secure a hotel room if you want to visit Banff in the winter.
April Showers Bring May… Snowstorms in Banff
That's right. Just because it will warm up in Banff starting in April, that doesn't mean you shouldn't expect some snow while you're there. In fact, the most unpredictable weather in Banff National Park typically occurs during April and May. So you can expect anything from blizzards to warm, sunny days in when you're camping in Banff in the spring.
But if you're going to Banff in hopes of seeing wildlife, you're in luck. The best time of the year to see wildlife in Banff is during late spring and early summer. That's why The Columbia Icefield starts to welcome campers in mid-May. This is alway when ski season in Banff starts to die down.
Summertime in Banff National Park: Peak Tourist Season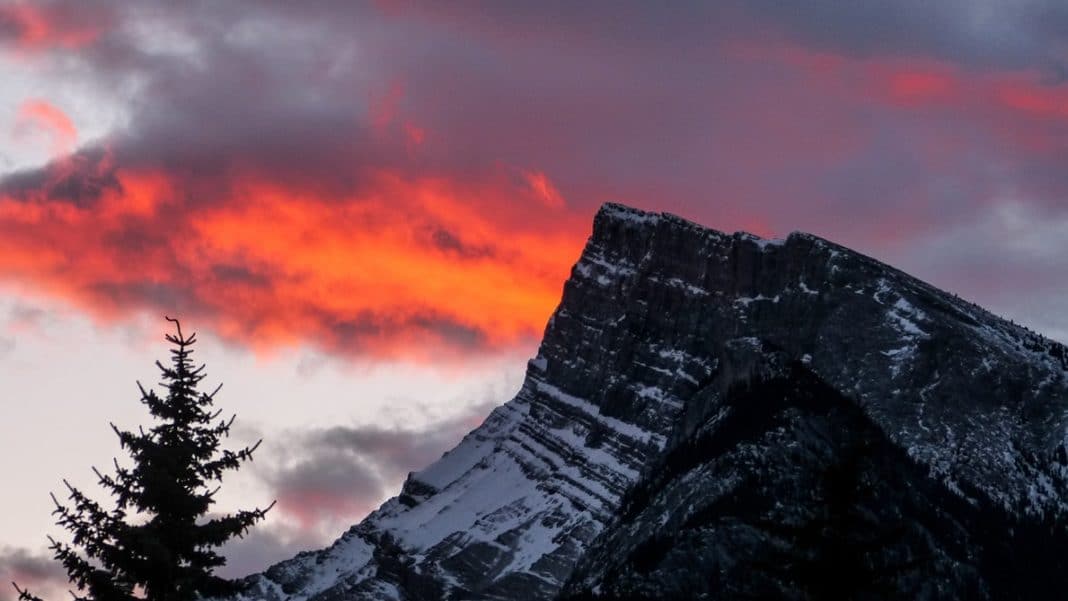 Unsurprisingly, the most crowded months in Banff also happen to be the warmest. During the summer, temperatures typically get as high as the low 70s. This makes for perfect hiking weather.
But the warm weather isn't the only reason Banff is most crowded during the summer. This is also the time of year where the mountain lakes are at their most beautiful. It is still a little cool to go swimming in the lakes, but if you're a true Canadian, you're probably used to cooler summers anyways. So you can probably brave the chilly water. But they'll still be warmer than they would be any other time of the year, as the lakes are typically frozen over.
Fall in Love With Banff's Autumn Weather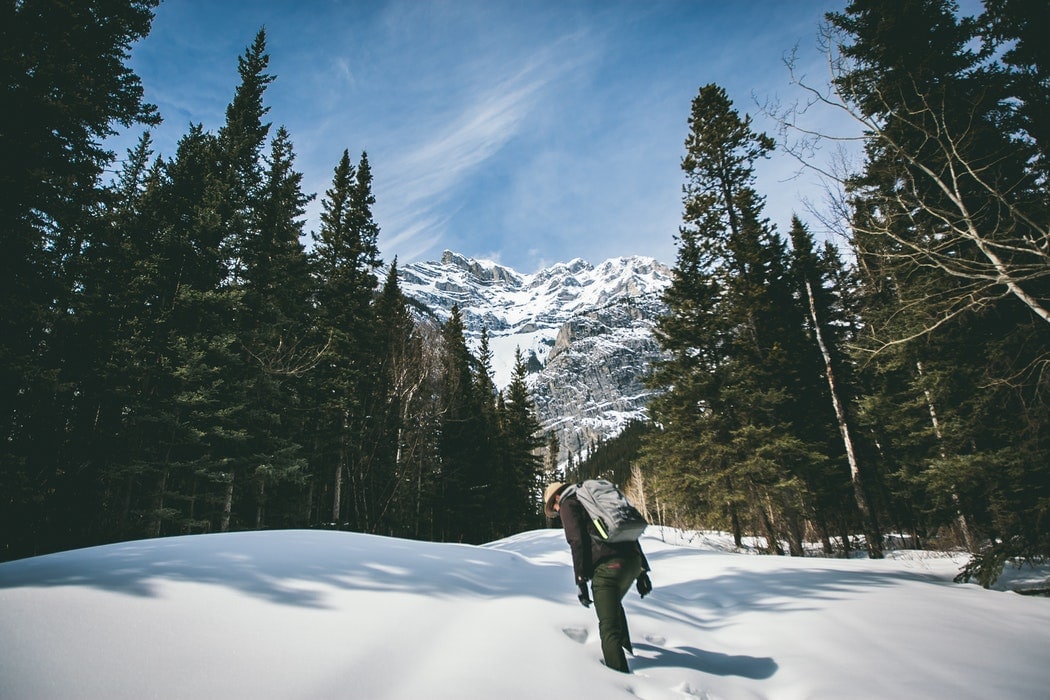 Temperatures start to drop again in Banff National Park starting in September. And even though September through November are fall seasons, you can expect treacherously cold weather in Banff during these months. In fact, it's pretty common to experience blizzards in Banff as early as October. So if you're in the market to see beautiful fall leaves and colors in Banff, don't hold your breath.
However, if you're able to brave the cold, there happen to be a lot of fun fall events going on at Banff during this time. This is also the time of year that the tourist season starts to die down. Therefore hotel prices will start to drop and popular campsites will become more available.
Camping In Banff: What To Bring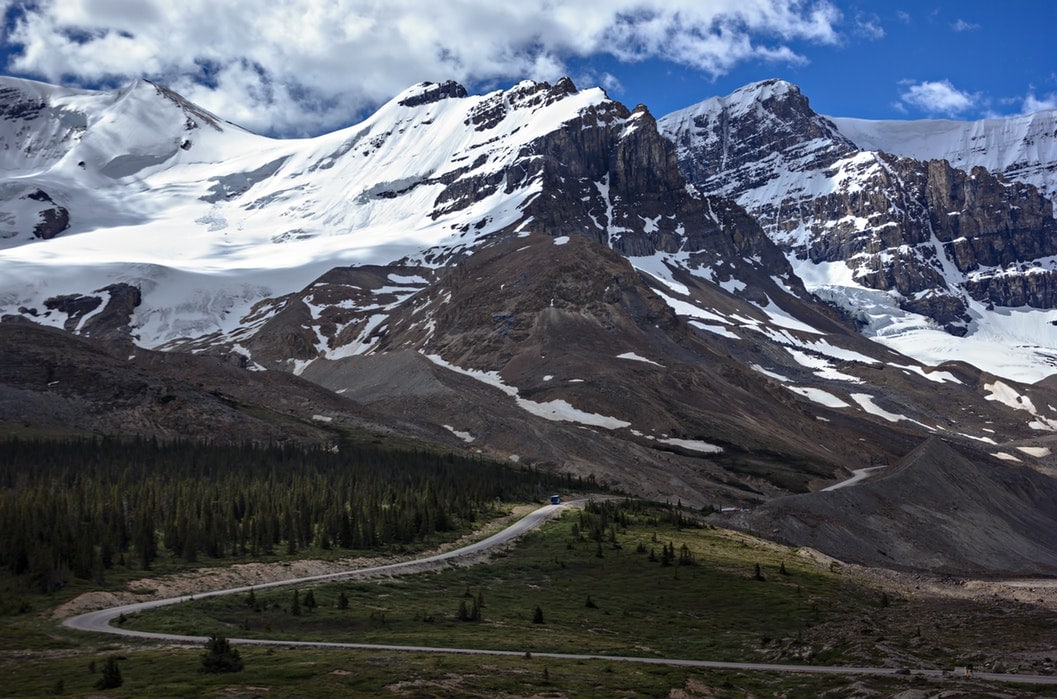 Obviously this list will alter depending on what time of year you're going camping in Banff National Park. But the weather in Banff tends to be a bit unpredictable year round. Therefore there are a few items you will always want to be sure to pack.
1. Warm Sleeping Bag and Blankets
Even though the spring and summer seasons tend to be nice and warm in Banff, you really never know what the weather will bring. Therefore you will want to pack warm sleeping bags and extra blankets for your trip. You may also want to pack a comfortable camping pillow. After all, it's better to have too many layers than not enough. And like we said, the weather in Banff is unpredictable. It isn't unheard of for temperatures to drop down to freezing weather even in warmer months.
Plus, there's always the possibility for rain. And let's be real, no one likes taking a nap in the rain without a nice, warm blanket to warm up to! On top of that, it is possible that it will snow or hail while you're camping in Banff. And yes, these weather conditions are possible during the summer months, too.
Don't be too surprised. You are heading into the Canadian wilderness, after all.
2. Waterproof Clothing and Gear
Like we said, it's common to experience snow and heavy rainfalls in Banff. Therefore you will want to make sure to pack plenty of waterproof clothing and gear. This includes raincoats, rain pants, ponchos, umbrellas – anything that will help keep you dry. It's not a bad idea to pack a tarp or two to put underneath your tent.
We also advise that you bring along waterproof hiking shoes, even during the summer. Non-waterproof hiking shoes tends to hold in less sweat and keep your feet cooler. Therefore, a lot of adventurers tend to prefer non-waterproof hiking shoes during warmer months. But we advise bringing waterproof shoes no matter what the time of year is when you go camping in Banff. Trust us – it's better to have hot feet than wet feet.
3. Protection From The Sun
The sun can harm your skin in all weather conditions. Therefore to keep your skin safe, we advise packing plenty of sun protection. That includes sunscreen, hats, and sunglasses. If your skin is especially prone to sunburn, it's not a bad idea to pack scarves, pants, and long sleeves. If you're worried about being too hot, there are a lot of great dri-fit shirts and pants that will keep you cool and keep your skin protected.
4. Warm Clothes
Typically we advise campers to dress in layers while camping in Banff. This will help you be ready for all weather conditions, from hot to cold. Still, you never know when it's going to snow. So we suggest bringing winter gear even in the summer. That means you should pack a hat, gloves, scarves, etc.
Again, it's better to have too much camping gear than not enough!
5. Camera
The landscapes of Banff National Park are some of the most beautiful in all of Canada. Heck, they're some of the most beautiful in the entire world! Therefore you will want to pack a camera with you on your trip. Make sure you bring a waterproof camera bag, as well. And you'll want plenty of extra camera batteries, as there won't be any place for you to charge up your batteries along the way.
Please note that drones are not permitted in Banff National Park. However, all of cameras are welcome for you to bring.
6. Tent
Hopefully this goes without saying… But if you plan on camping in Banff National Park, please be sure to bring a tent along! Tents are pretty subjective to each camper. However, it's important that the tent you bring is durable and resistant to snowy and rainy weather conditions. There are so many great tents for camping to choose from. Do some digging and find the one that will work best for you.
Things To Do While Camping In Banff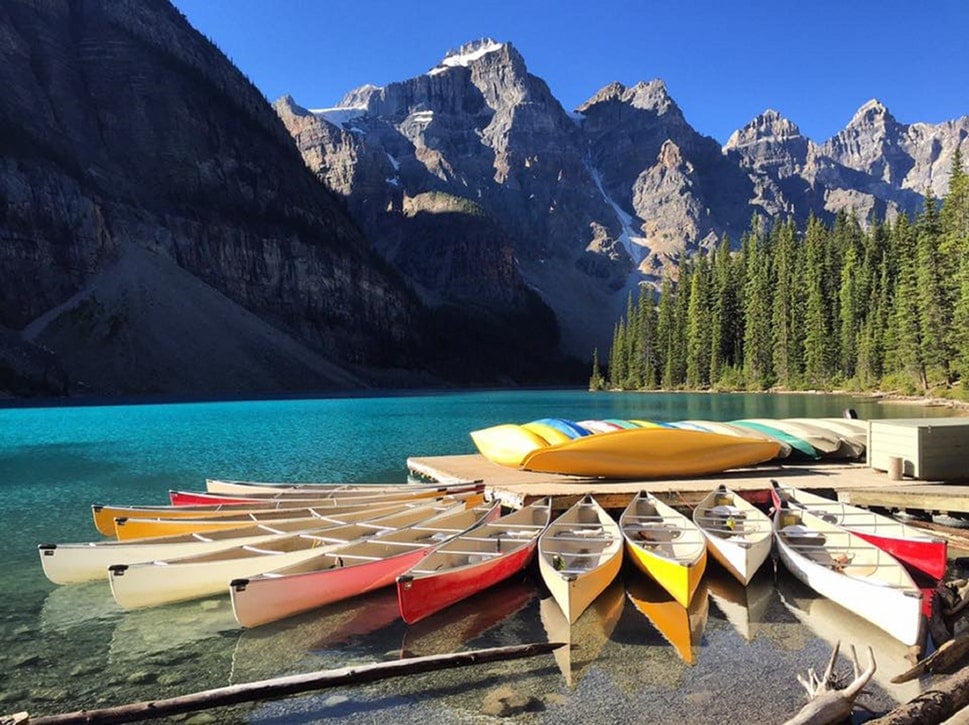 There is no shortage of fun activities to do in Banff National Park. Whether you're there in the spring, summer, fall, or winter, you will have so many things to choose from in Banff. Here are some of our favorite activities for you to explore.
1. Cross Country Skiing
Obviously cross country skiing is most popular during the winter. But that doesn't mean you can't do it during the spring and fall, as well. There are tons of cross country skiing paths to choose from. Some of the best paths can be found along Lake Louise and in the Castle Junction area.
However, you will want to check the trail report on the Banff National Park website to check out trail conditions before you set out. The trail report is updated Friday through Sunday on a weekly basis.
2. Driving
Something as simple as taking a scenic drive is still one of the best things to do in Banff. There are so many gorgeous routes to choose from. For example, you can drive along the world-famous Icefields Parkway. This parkway stretch 232 kilometers along the Continental Divide. Along the way you will see glaciers, waterfalls, wildlife viewing areas, and more.
But there are a few driving regulations to keep in mind. Drivers can not exceed 56 miles per hour on major routes and 37 miles per hour on "secondary roads." Additionally, it is required by law for vehicles to have snow tires or chains to travel on a few major roads, including Icefields Parkway and Banff-Windermere Highway.
3. Hiking
Hiking is of course one of the most popular things to do while you're camping in Banff. Prime hiking season in Banff National Park starts in July and ends in mid-September, when the weather starts to really drop. You will find that many of the trails are still snow covered even through late June. Also keep in mind that many of the trails are avalanche prone. Therefore, if you are not an experienced hiker, we advise going along these routes with someone who has traveled them before.
4. Horseback Riding
Horses have been in Banff much longer than campers have. In fact, horses were first ridden in the Banff area by first nations people. They were used primarily for trading and hunting. When the Europeans came to Banff, horses were used to explore mountainous routes.
Horse travel is permitted throughout most of Banff National Park. But there are a few paths and trails were horseback riding is prohibited. One of the best areas to go horseback riding in the entire park is Ya Hida Tinda Ranch and Bighorn Campground. The ranch runs about 27 kilometers along the northern bank of the Red Deer River. Approximately one third of the ranch is covered by grasslands. The other two thirds are comprised of forests. You will also see plenty of wildlife in and around the ranch, including grizzly bear, wolf, cougar, moose, deer, and bighorn sheep. However, the most common animal in Ya Hida Tinda Ranch is elk.
For more information on Ya Hida Tinda Ranch, visit the website.
5. Wildlife Watching
It should come as no surprise that Banff National Park is riddled with wildlife. And as long as you know how to stay safe, wildlife watching is one of the best things to do while camping in Banff. The first rule of wildlife watching is to not get too close to the wild animals. This rule is for their safety as much as it is for yours. Because when wildlife becomes too accustomed to being around people, they instantly are in danger of losing their sense of wilderness. And losing that will lessen their chances of survival.
Therefore, there are some distance regulations to keep in mind. Stay at least 100 meters away from bears; stay at least 30 meters away from other large species; finally, stay at least 200 meters away from coyotes, foxes, and wolf dens.
For more rules and regulations on wildlife watching in Banff National Park, visit the website.
Did You Know You Can Get Married In Banff?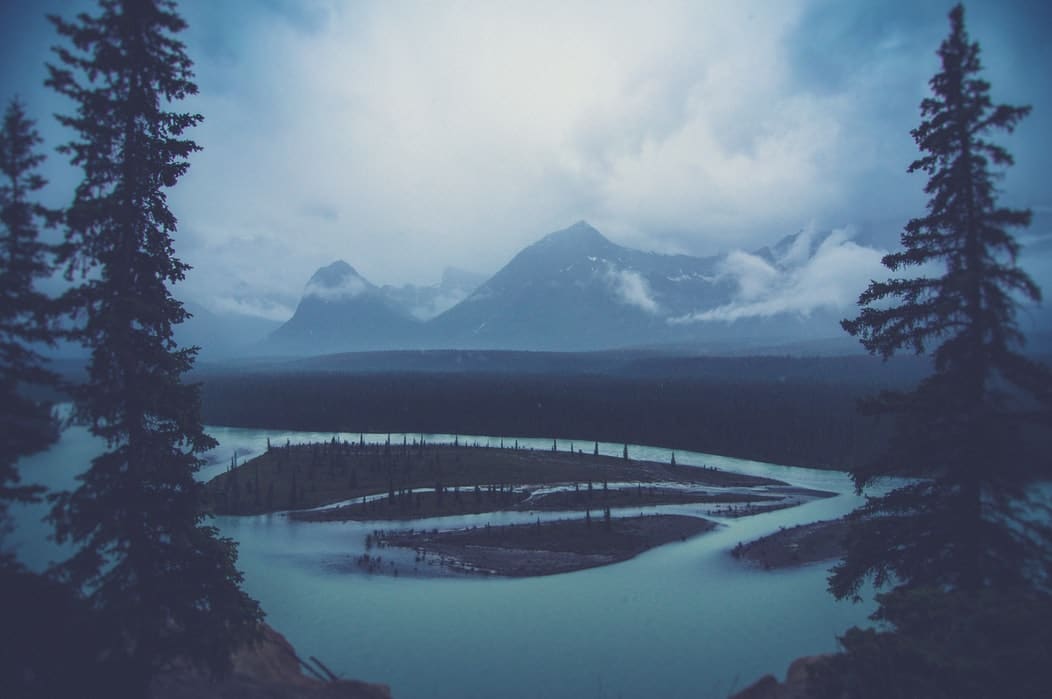 It's true! And lots of people have done it before. However, there are a lot of rules and regulations that go along with this activity as well. This include regulations on wedding size, vehicular traffic, confetti usage, etc.
But can you imagine a more gorgeous place to host a wedding ceremony? We certainly can't. For more information on how to get married in Banff National Park, visit the website.
Everyone should go camping in Banff National Park at least once in their lifetime.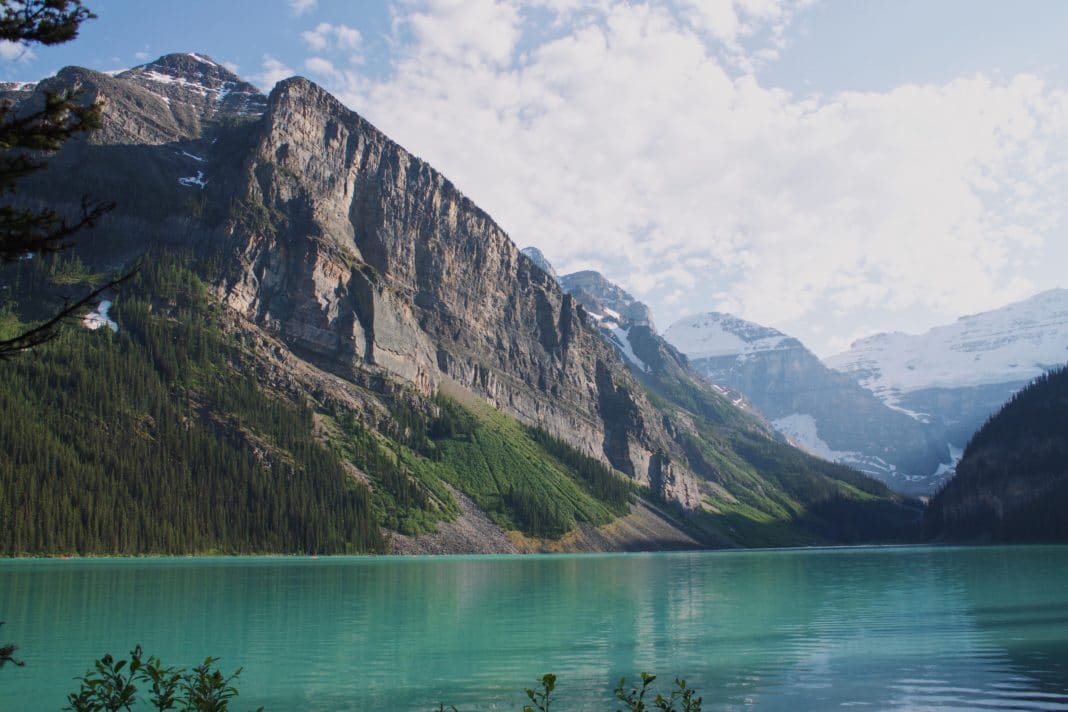 There is truly no place like Banff National Park. And considering how diverse the landscape and activities in Banff are, it's pretty much impossible for you to be bored there!
But camping in Banff should not be considered a last minute trip. There is so much planning to do when preparing to go camping in Banff that goes beyond this list. In fact, consider this list simply your starting point. If you're serious about camping in Banff, we advise doing plenty more research on your own. Trust us: the more prepared you are, the more you will enjoy your time in Banff.
Have you ever gone camping in Banff National Park? If so, what was your favorite thing that you did there? We love hearing stories from our readers. So leave us your story in the comment section below!
Related Article: Things to Do in Banff for the Outdoor Adventurer