Checkout These Places to Visit in New Jersey
New Jersey pretty much has it all. From wineries and breweries to casinos and monuments. Do you like history? Check. Do you like the city atmosphere and skyscraper beauty? Check. When you visit New Jersey, you will see it is a great place for all types of people to explore. From families with small children, friends looking for a fun weekend getaway, friends looking for adventure, or couples trying to get away and have a romantic time. There is something to do here for every type of traveler!
1. Atlantic City
Atlantic City
The first amazing thing to do in Atlantic City is the Atlantic City Boardwalk. This boardwalk opened up in 1870, so to say this is also a historic location is not a stretch. The stretch (pun intended) of this boardwalk is 6 miles long. If you visit in the daytime, there is no one here and it is quite perfect for a stroll. Enjoy the breeze and the excitement. This boardwalk is a great place to visit if you are looking to do some shopping, or encounter a casino. The seagulls will be close by, so enjoy their view too, but make sure you don't feed them!
Atlantic City is truly casino heaven. From Borgata Casino to Tropicana Casino to Wild West Casino, and this is just to name a few. There are endless casinos to choose from, but the one we'll explore is Caesars Hotel and Casino. Gordon Ramsey's Pub & grill is located here and this is the thing that sets it apart as an incredible experience. Not only is it awesome for those who love a good casino experience, but also for those who are looking for a good food experience too. You'll be happy to know this casino is right on the Atlantic City Boardwalk. From the slot machines to the amazing food, you will love this casino experience.
Though this is a casino-rich area, there is also tons of things to do for families. You can visit the Glowgolf Mini Golf for a few rounds, or maybe the Atlantic City Aquarium where your kids can explore and even touch everything from fish to reptiles. Atlantic City is a great places to visit in New Jersey for a couple, solo traveler, or families with kiddos.
2. Cape May
Cape May
Cape May is a whole different world from the past two places we talked about. This begins with the fact that there is slower living in here. For our first Cape May attraction, let's look at Slack Tide Brewing Company which is one of the top places to visit. You can enjoy diverse and naturally/locally made beer here. You will get a free guided tour and can take along your kids and even your puppy! If wine is more your style, you will want to checkout the Garden State Wine Growers Association wineries. There is a whole calendar of events you can check out and choose from on your New Jersey Trip!
Next up is the Cape May Whale Watch & Research Center. You can take a fishing excursion, a pirate cruise, and join in on so many other sea events. These people are experts since they have been exploring the high seas for over 30 years. A fun thing to do with kids is take a ride with the Cape May Carriage Company. You can take a carriage tour from Ocean Street or Washington Street Mall around town. This will be a memorable experience for you and your kiddos to do together.
If you brought your doggy along, you should visit the Historic Cold Spring Village. Here, you will be able to see what it was like from the late 1700s into mid-1800's. You will get to see what their family lives, education and day to day living were like. This is a great event for kids, adults, and leash trained dogs! Cape May is a great place to explore history and experience good beer and wine. This is one of the most wonderful places to visit in New Jersey for sure.
3. Jersey City
Jersey City
A must do in Jersey City is Carlo's Bakeshop. If you grew up watching this show like me, this is an opportunity you cannot pass up. You can even take a tour that is four hours long and helps you explore the places Cake Shop went. This tour will also take you through some other iconic places like the beloved Statue of Liberty and Frank Sinatra's childhood home. The link to that tour is here.
Another iconic Jersey City attraction is the Downtown Jersey City Waterfront 9/11 Memorial. This memorial pays tribute to one of the hardest and most terrifying events in American history. The fireworks show on the Fourth of July is good enough to plan your entire trip around, so be sure to add this one in when looking for places to visit in New Jersey.
In the Downtown New Jersey area, you will be able to do so many fun things on a day or weekend trip. You can check out a plethora of bars and restaurants as well as see the beautiful skyline. You can enjoy street parties and bakeries galore here as well. Since it is so close to NYC, you get the same vibes. In fact, you could even take a ferry to Manhattan from here!
The last great thing we will talk about in Jersey City is the Loew's Jersey Theatre. This feature is both vintage and classic. It has true historical architecture as well as an amazing history that tells of how it is still standing to this day, as it was built in 1929. The love that has been put into this building in restoration work is incredible as well. This is a true New Jersey Gem you will not want to pass up seeing for yourself!
4. Newark
Newark
Our first great thing to do in Newark is visit Branch Brook Park. Many visitors say they enjoy this park even more than the ones in DC because of the amount of trees they have here, especially in cherry blossom season! Your children can play and your family can enjoy a hotdog from Tony's Hot Dog Truck. A must see at this park is the Cherry Blossom Festival. If you are looking to beat the crowds, come during the week during your trip to New Jersey. If you are a history buff getting off of the plane from Newark Airport, you can get to Thomas Edison National Historical Park by pretty much any mode of transportation, easily.
Here you will learn so much about the simple and beautiful life of this incredible man who helped change the world for the better. He left a great legacy as the greatest inventor in America, but he was also an innovator and businessman. Especially for children, this experience will encourage them to dream bigger and reach higher. Make this historic park your second stop as you step into Newark. These two parks make Newark one of the great places to visit in New Jersey.
Next up is the Newark Museum. This is the largest museum in New Jersey and has so many inspiring pieces of history and art. Here you will be able to check out the Ballantine house, Native American and Asian artifacts, and so much more. Spend the day attending a lecture, exploring an exhibit, buying a gift to take home to a loved one at the gift shop, and being inspired by art and history.
5. Ocean City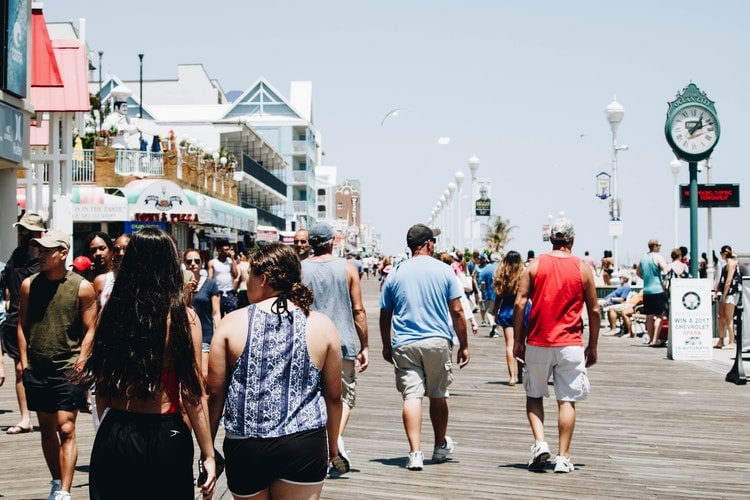 Ocean City
Our first exciting thing to do in New Jersey's Ocean City is Gillian's Wonderland Pier. This is a great place to go with kids if you want to have fun on thrilling rides. You will be able to enjoy the view since it is right on the shore. Considering the placement and area, the pricing is decent and there are good places to eat and drink as well that are affordable.
Next up is the great Ocean City Beach. If you are in Ocean City, New Jersey, we are just going to assume you are a fan of the ocean. This beach is relaxing and peaceful. If you have been going going going on your trip to New Jersey, this is a great place to go and unwind. The beach is clean and water warm. If you are a beach lover, this one has to be at the top of your list.
Ocean City's Downtown area is a special place to visit on your trip to New Jersey. The stores here are very unique out of all the ones you will find to visit in New Jersey. There are plenty of handmade goods made by the locals who are creative specialty craftsmen (and woman). Enjoy plenty of local goods and unique experiences while you experience the 50's vibes mixed with current modern vibes. Bring your pup for a walk, or rent a bike and take a ride through this downtown area. Ocean City is a great place for lovers to visit and have a laid back, romantic time. A walk down the beach, ride on a ferris wheel, or stroll through Downtown is what Ocean City, New Jersey has to offer for couples (and everyone else).
6. Trenton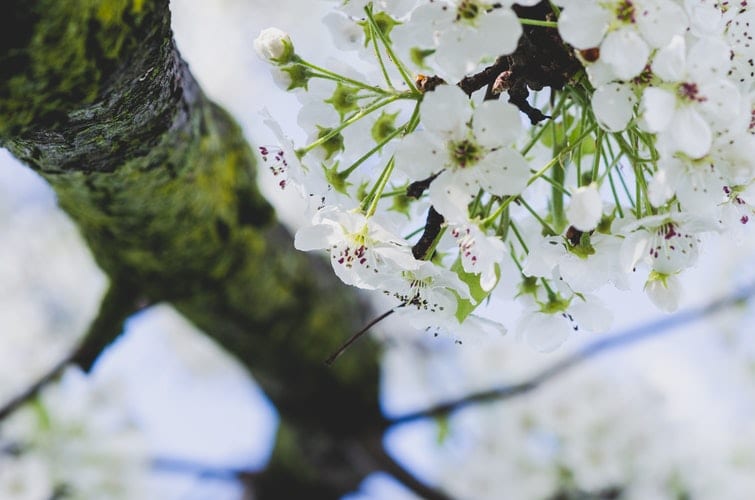 Trenton
The Trenton City Museum at Ellarslie is the first thing on our list of things to do in Trenton, New Jersey. It deserves this spot on the list because it is a beloved museum nationally. There is history, art, pottery, music, and so much more to experience. The exhibits are constantly changing which means there is frequently something new to explore This museum is a mansion filled with so many incredible finds.
Very close to Trenton in Hamilton, you will find the Sayen House and Gardens. Walk the trails, gaze at the pond, take some family pictures, and maybe even join them for an event like their incredible Mothers Day celebration, the Azalea Festival. This is so much more than a garden. Here you will find plenty of history and antiques from the days of old to appreciate.
Next up is the Trenton Farmers Market. Want a taste of what the locals are up to on your visit to Trenton? This is the perfect place to do so, so be sure to add it to your list when jotting down places to visit in New Jersey. There is always something tasty and in the season to try and you will be supporting local creators and cultivators in doing so.
The last amazing thing to visit in Trenton on our list is visit the Old Barracks Museum. The Barracks stood as a military hospital in Washington. You will find this is an an interactive museum with plenty to learn about. Take a guided tour to get the best out of your experience! This may not be a flashy place to visit in New Jersey, you can be sure there are plenty of gems to dig up here when planning places to visit in New Jersey.
7. Princeton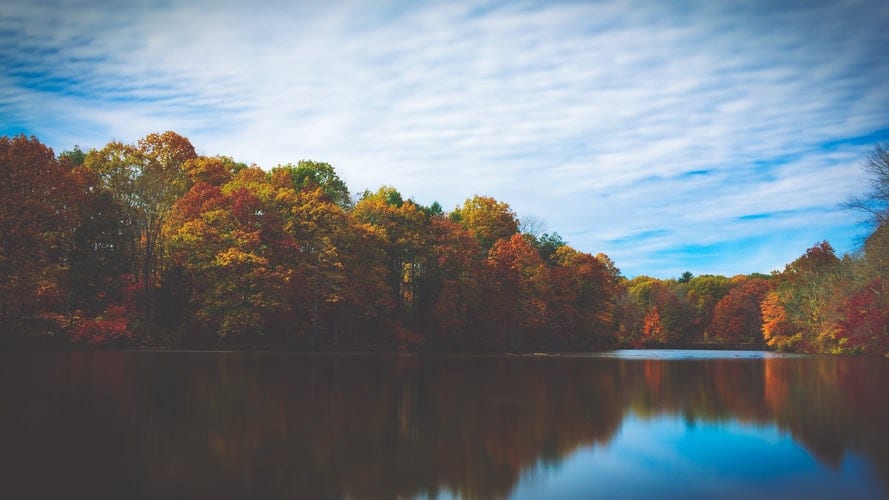 Princeton
When thinking of Princeton, New Jersey, the first place that comes to your mind is most likely Princeton University. This ivy league is a sight to behold. Even taking a walk around here may be a good idea. The architecture has been called similar to Hogwarts, or maybe a small European town. But if you really want to explore the depths of all Princeton University has to offer, you'll want to check out their Art Museum. This museum offers free admission. Princeton's Art Museum is nationally known as one of the finest. There are over 5,000 years of history here!
If you have an interest in art history of any kind, this is not a museum experience you should pass up. If you have an interest in other cultures, this is also a must see. You will be entering a family friendly museum, where children can learn too. A fun feature this museum has are the fact sheets where they teach you how to appreciate and understand art better. Though this is a children's guide, many of us older folks could use a helpful guide as well when it comes to art observation.
Historical Ground
When you are in Princeton, New Jersey, remember you are standing on historical ground. A great place to visit knowing this is the Princeton Battlefield, State Park. This is the ground where the Revolutionary War took place. If you know your history, you can see why this is such an incredible place to visit. As you walk on the same land George Washington did when he led his army to defeat the British, make sure to take it all in. If you need some help doing that, the battle reenactment will encourage this. If you are interested in watching this re-enactment, there is an opportunity coming up in 2019. You can check out all those details here! This is one the most historically important places to visit in New Jersey.
Visit City, Culture, and History in New Jersey
Are you looking for a great place to unwind and enjoy the company of your loved ones? Are you looking to explore history and art? Are you looking to take your children on a trip they'll never forget? You will find all these things and more when researching places to visit in New Jersey. Like we said before, this is truly a place where everyone can find something to enjoy. Depending on which area you choose to explore, you will get drastically different environments. If you are planning places to visit in New Jersey, this list is a great place to start. Visit New Jersey to experience city, culture, and history.
Related Article: 12 Best Things to Do in Atlantic City for Your First Time Visit