Energize your on-the-go lifestyle by wearing a Ghostek Smart Backpack
In today's fast-paced world, multi-tasking and working as efficiently as possible are essential for success. That means being able to use your cellular devices at any moment to maintain communication and work on the run. You don't want to be slowed down by limited access to electronic equipment. With the Ghostek Smart Backpack, you can maintain a dynamic lifestyle by charging your phone and traveling at the same time.
A Little About Ghostek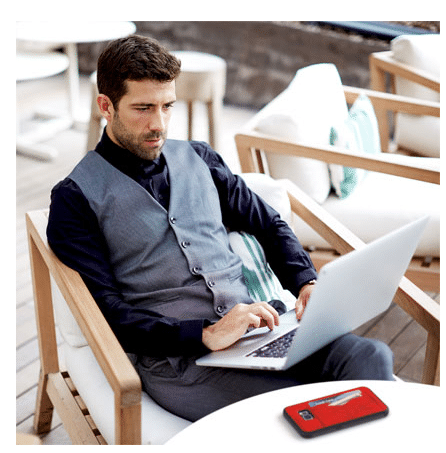 Credit: Ghostek
This Brooklyn-based company creates savvy and high-quality cell phone accessories for customers living a dynamic lifestyle. Ghostek prides themselves in manufacturing beautifully constructed products that provide optimum functionality and efficiency. With durable and sleek designs, Ghostek combines class and technological innovation in all of their merchandise.
Weather-resistant capabilities ensure those who purchase Ghostek's products will be able to utilize their cellular devices in every type of climate. This brand's products allow the user to undertake any adventure while continuing to utilize their phone. Ghostek is the ideal company for those who want to look fashionable while working on the go.
Ghostek Smart Backpack Features & Benefits
1. Built-in Charging System
Credit: ​Amazon
One of the more frustrating aspects of trying to work and travel is having to find somewhere to plug in your phone. Once your electronics die, you're forced to go indoors and locate an outlet that is compatible with your device. Then, you'll have to face a lot of downtime waiting for your equipment to become fully recharged. Thankfully, there are products that can solve this issue.
The distinguishing characteristic of the Ghostek backpack is its electronic charging capabilities. With a rechargeable, removable battery, almost any cellular device can be charged at a moment's notice. Multiple USB ports enable connections to Apple or Micro-USB products. This means you can power-up a variety of equipment, like laptops, phones, tablets, and GPS systems.
A one-touch, power button on the outside of the Ghostek backpack offers an easy and uncomplicated way to turn the charging pack on and off. The button also utilizes an LED light to let you know when the battery is running out. An indicator flashes to warn you when the device is not plugged in.
The product's battery is additionally made of a lithium polymer and lithium-ion, which ensures the device will continue to work for multiple charges. Durable and long-lasting material offers satisfaction in knowing the charging pack will withstand many usages.
2. Sleek and Portable Design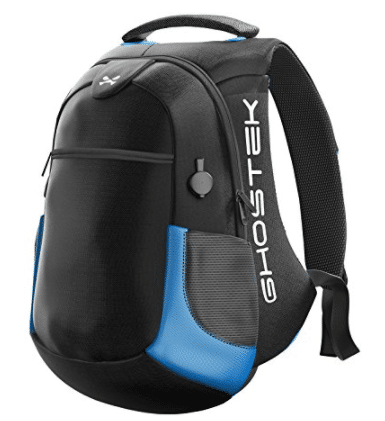 Credit: Amazon
We've all tried backpacks that make us feel bulky and weighed down by our belongings. Certain bags might be able to hold a lot of items, but look enormous and stick out from your body while wearing them. The worst backpacks force you to walk with your back bent due to their immense size.
You no longer have to worry about feeling like a pack mule if you purchase the Ghostek backpack. The product's sleek and compact design makes it easy to carry and manipulate as you travel from place to place. Even with items stored inside, the product is lightweight, so it won't add anymore heaviness to an already packed bag.
The narrow, flatter shape of the bag allows the gear to be parallel to your back, meaning the pack will remain closer to your body rather than sticking straight out. No worries about running into objects or not fitting into spaces with an enormous backpack jutting outward. You won't stand out in the wrong way with a bulky backpack when you choose the Ghostek bag.
3. Large Carrying Capacity
Credit: Amazon
Just because a backpack is stylish, that doesn't mean it should sacrifice functionality for the sake of an attractive appearance. Often, we buy bags that look nice, but don't provide the carrying capabilities we truly desire. This leads to wasted time and money, forcing you to either continue using a flawed product or decide to look for something else.
Despite the Ghostek Smart Backpack's beautiful exterior, the bag also boasts a spacious interior. With plenty of room for keeping electronics, books, wallets, and other items, you won't have to leave anything behind in order to travel lightly. A 15.6 inch laptop compartment provides the perfect spot for storing your computer, offering padded protection from any wear-and-tear.
Front pockets are ideal for keeping items like phones or mp3 devices, so you can grab what you need quickly without having to dig through your bag. A zippered interior pocket helps with organizing your various items. The charging battery is also located in a separate area, which ensures it won't be misplaced or damaged among other belongings.
4. Sturdy and Weather-Resistant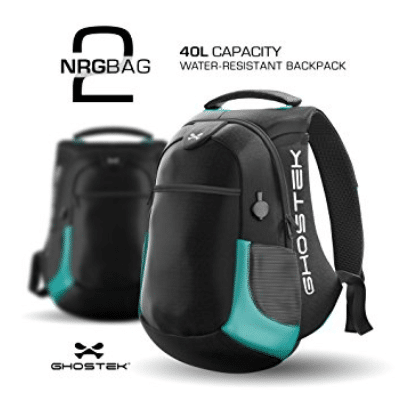 Credit: Amazon
The best gear for working on the go must be resilient, as moving fast can mean occasional bumps and bruises. Walking through city streets leads to jostling from crowds, so your equipment might take a few hits. If you decide to trek through the woods, the possibility of stumbling and dropping your belongings could be likely.
Luckily, the Ghostek backpack is made of sturdy material that will defend your items as well as maintain its integrity through a variety of situations. Whether you're working in an urban environment or outside surrounded by mountains, the product will safeguard your belongings and remain intact. The water-resistant fabric protects electronics from rain, so you don't have to worry if you forget your umbrella at home.
Additionally, the padded, adjustable straps offer a more comfortable wearing experience. Even if you have the bag filled with heavy equipment, your back and shoulders won't feel strained. The backpack does the work for you, eliminating the extra effort necessary to carry your items.
5. Multiple Color Options
Credit: Amazon
Boring-looking backpacks aren't much fun. While they might be functional, they don't satisfy your style needs or excite you with their unique appearance. When you're going to be using a bag every day, you want it to make you energized about using it. That way, you'll be more inclined to do work as you travel.
With the Ghostek Smart backpack, you can choose from multiple colors and patterns to fit your specific desires. You might stick with a classic black, or go for a more outdoorsy appearance with a camouflage-patterned bag. Those who like to experiment with color should consider purchasing the bag in red or blue. Looking cool while you work and travel is assured with this fashionable backpack.
What Travelers Are Saying About the Ghostek Smart Backpack
Users of the Ghostek Smart Backpack have found the charging abilities of the bag to be excellent for their travelling needs. The customers love that they can power up multiple devices at the same time, letting them continue working uninterrupted. Reviewers of the bag also praise the backpack's convenience for moments when they need to be somewhere quickly and cannot wait for their items to charge.
Many who bought the product were surprised by how spacious the bag was, as it could fit numerous items alongside their electronic equipment. Others find the zippered pockets useful for keeping items safe and less vulnerable to theft. Those who purchased the Ghostek backpack like the many design options, as the various colors and patterns make it desirable for people with lots of different styles. The vibrant colors let the customers stand out while wearing their bag.
Customers of Ghostek also find the backpack to be versatile, as it is useful for work, school, outdoors trips, flights, and going to the gym. The wider set straps also meant that weight was better distributed across the back, so there was less strain on the body in comparison to previously owned bags. Reviewers also loved the slim shape that eliminates bulkiness. Overall, users of the backpack appreciated the peace of mind the bag offers when working or traveling.
Alternative Smart Backpacks
1. Kopack Anti-Theft Backpack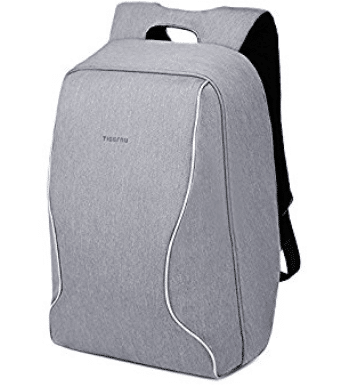 Credit: ​Amazon
This stylish backpack is perfect for those who want to look great and feel like their belongings will stay safe. With zippers and theft-proof capabilities, the Kopack Anti-Theft Backpack deters pickpockets from wanting to steal your items. You won't have to worry about your wallet or identification becoming lost with the bag's storing features. A special private pocket is ideal for hiding valuable belongings. Opening 90 to 180 degrees, the bag offers easy organization and quick access for when you're in a hurry. A foam padded layer safeguards your items from dents and scratches and absorbs shock. The unique luminous lining also glows in the dark, making it useful for nighttime flights or late treks through the city.
2. Osprey Porter 46 Travel Backpack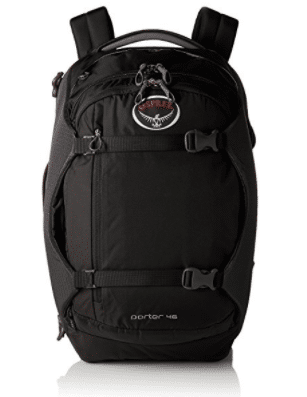 Credit: Amazon
The Osprey Porter Travel Backpack provides the ideal travel gear for any adventurer. A large internal compartment offers tons of room for storing your gear, such as a phone, laptop, compass, or emergency kit. Multiple internal pockets give the user a better ability to organize their items. The padded sides, with special StraightJacket compression, defend belongings from damage and ensure your items won't be bouncing around while you walk. Straps with padding support your shoulders so you don't experience pain after a long day of traveling.
3. TRAKK Armor Backpack
Credit: Amazon
This unique backpack is a must-have for travelers who love to spend their nights outdoors. The LED lighting on the TRAKK Armor Backpack helps you guide your way in the dark. Color changing is enabled through an app that connects to your phone, letting you control the light from your device. A USB port lets you plug your electronics into a power bank and charge as you go. The bag's quick-dry technology means a rainy day won't cause you to delay your plans. Chest and waist straps guarantee you'll find the perfect fit while wearing the product.
Work smarter, not harder with a Ghostek Smart Backpack.
No one wants to wait for their electronics to finish charging before they can start their work or embark on an exciting journey. Multi-tasking should be easy with so many new advances in technology and outdoors gear. Being able to charge your phone and travel at the same time is a no-brainer when you purchase the Ghostek backpack. You'll never want to leave home without it.
Related Article: Every Smart Traveler Needs A Smart Backpack | Review