Plan your next getaway at Cambridge Beaches Bermuda
When you need a break from everyday stresses, the island of Bermuda might be your perfect getaway destination. With its popularity as a vacation site, Bermuda hosts a number of excellent hotels and resorts. The Cambridge Beaches Bermuda Resort offers tourists an unforgettable staying experience, providing great amenities and room options. You'll never want to leave if you decide to stay at this resort. Before you book your trip, check out our review of Cambridge Beaches Bermuda Resort.
Let's Talk Accommodations
Suites
Credit: Cambridge
The Cambridge Beaches Bermuda Resort offers guests a variety of room choices to satisfy their specific needs. Cottages and suites come equipped with views of the water, as well as comfy beds and beautifully designed spaces.
One Bedroom Water View Suite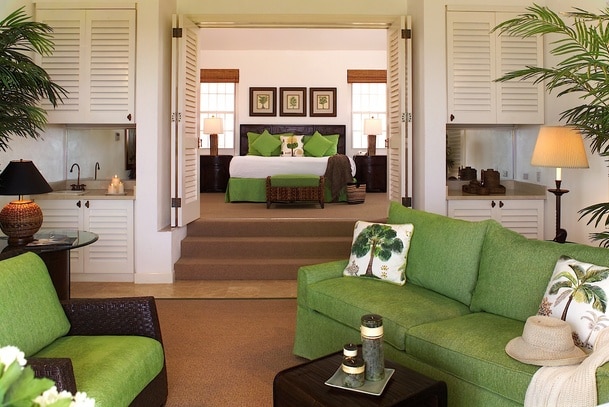 Credit: Cambridge
Couples or solo visitors will find this space satisfactory for their staying needs. With views of the Bay or the Atlantic, those who stay at the One Bedroom Suites will have breathtaking sights. The space includes a king-sized bed and living room with seating arrangements. A bathroom with stone tiles also contains a tub and shower. Patios and balconies offer the chance to spend time outdoors while appreciating great views.
Superior Water View Suite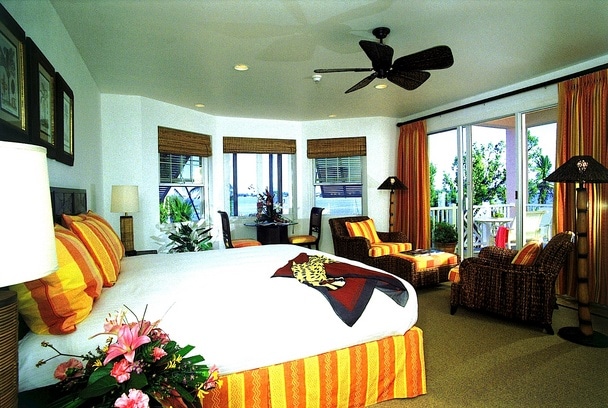 Credit: Cambridge
Similar to the one-bedroom suite, the Superior Water View rooms offer slightly more space for guests to stretch out. Equipped with king-sized beds or the option for two twins, the Superior suites offer greater room for multiple people. Those overlooking the Mangrove Bay include a dressing room in addition to the living room space. The balconies also have chaise lounges and tables for having meals or relaxing outside. When you spend time in these rooms, you might never want to leave.
Two Bedroom Cottages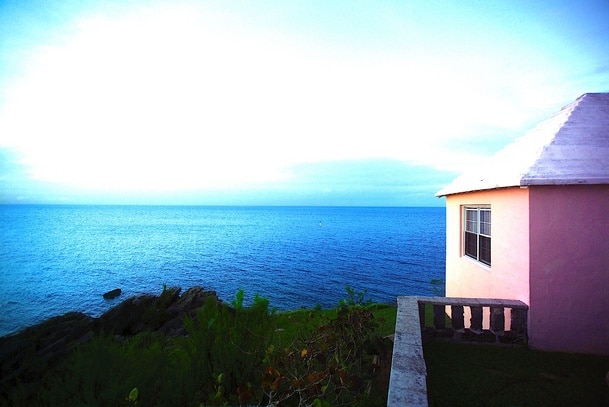 Credit: Cambridge
The Two Bedroom Cottages at the Cambridge Beaches Bermuda Resort offer guests a cozy and secluded staying experience. Different cottage options give the opportunity to decide between views of the ocean, the bay, or the resort's gardens. The Windswept Cottage includes two bedrooms with en-suite bathrooms and dressing areas. Inside the living room, a fireplace provides guests with a warm, snug environment for chillier nights. 
With a 17th century history, the Pegem Cottage maintains a uniquely traditional design. As the largest cottage on the property, guests will be able to truly spread their wings while staying. Additionally, the Bay Cottage will make guests feel as if they are staying in a fantasy world. The space is surrounded by large trees and leads to a private garden. These cottages maintain amazing interiors and give guests the chance to experience a unique vacation away from traditional resort rooms.
Private Pool Cottages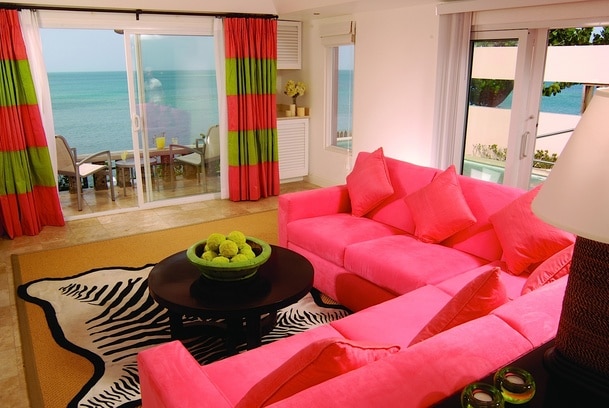 Credit: Cambridge
For tourists searching for a more secluded living arrangement, the Private Pool cottages offers privacy from other rooms. A pool comes included in these spacious cottages, so you can swim and relax without intrusion. Those wanting a more luxurious staying experience will appreciate the space's plush furnishings and stunning tropical color palette. An additional spa bathroom with hand shower and body jets gives guests a sumptuous bathing environment.
Let's Talk Dining
Tamarisk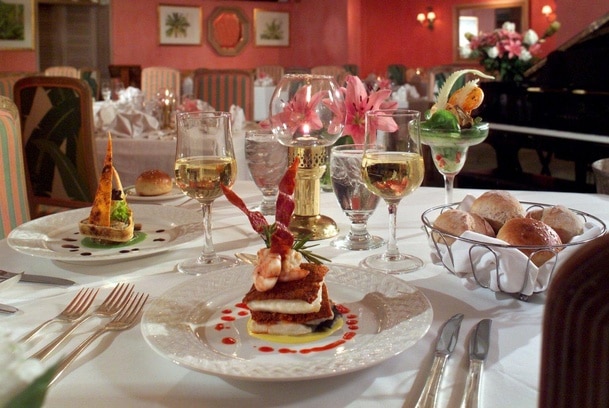 Credit: Cambridge
The Tamarisk Restaurant gives guests the opportunity to experience a luxurious dining experience. With its location atop the resort's terrace, the restaurant provides the ideal site for spending a romantic evening. Inspired by a variety of Caribbean dishes, the cuisine at this restaurant combines various tastes to produce unique, delicious meals. Have a tasty breakfast with a view of the sunrise or enjoy a dinner by candlelight.
Breezes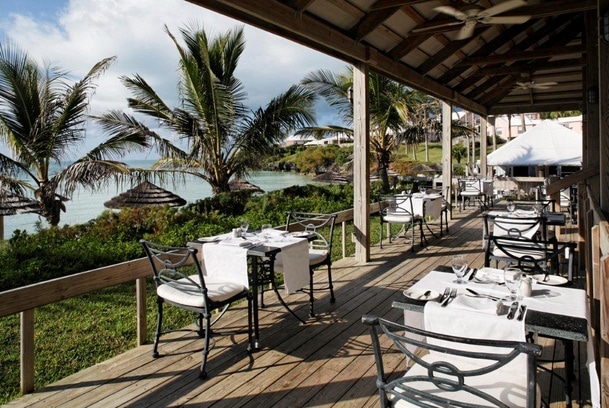 Credit: Cambridge
This on-site restaurant lets allows guests to sit alongside the beach and experience stunning ocean views while they dine. Situated on Long Bay Beach, visitors can watch the sunset as they enjoy their dinners. If you're looking to have lunch before heading down to the beach, Breezes offers guests with a delicious afternoon menu. Caribbean cuisine and tantalizing cocktails will be sure to satisfy your desire for delicious food.
Shutters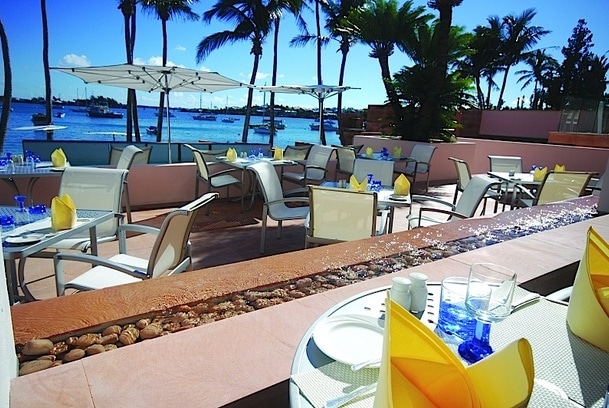 Credit: Cambridge
Looking for a more casual, yet luxurious dining option? The Shutters offers guests with Bistro-style cuisine as they sit and relax by the pool. All day menus, as well as cocktail and bar options, give visitors the opportunity to try tons of different cuisine. Enjoy your meal with views of Mangrove Bay and the colorful sailboats as they drift over the water.
Private Candlelight Dinners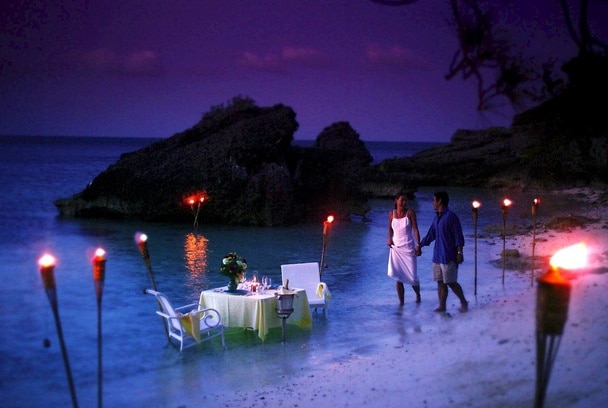 Credit: Cambridge
Couples wanting a more romantic dining experience should choose to have a private candlelight dinner. Located on the resort's northern beach, guests can sit at a secluded table and enjoy their meal. Torches and the sound of ocean waves accompany visitors as they consume their dinner. The resort's executive chef will create a customized menu according to your specific tastes. Champagne, hors d'oeuvres, and a private butler also accompany the dinner's 5-course menu.
Dinner Plan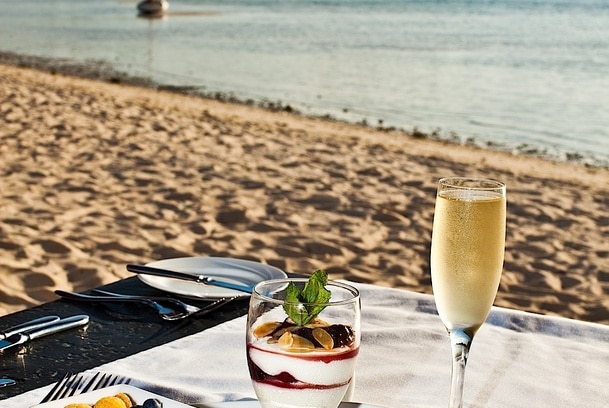 Credit: Cambridge
This dining option allows guests to have dinner and breakfast included within their meal plan. Rather than finding another restaurant location, visitors hoping to stay on the resort during their stay will prefer this choice. The Dinner Plan also lets guests partake in the Dine-Around program, which allows visitors to exchange dinners with other restaurants. In this manner, tourists at the Cambridge Beaches Bermuda Resort can decide whether they stay on or off-grounds.
Let's Talk Amenities and Activities
The Ocean Spa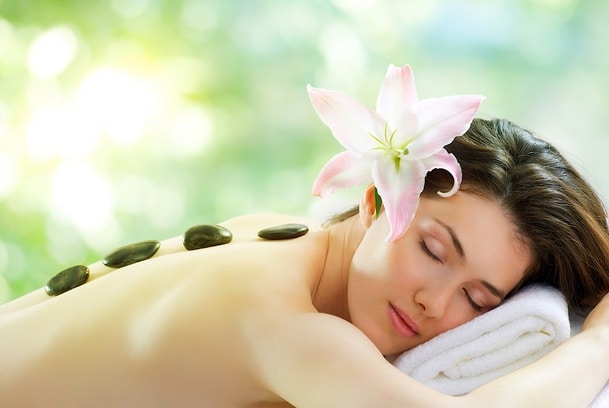 Credit: Cambridge
Leave your worries behind and experience the rejuvenating powers of the Cambridge Beaches Bermuda's Ocean Spa. Guests can choose treatments like muscle massages or spend some time in the Aquarian Baths' sauna. The various therapies available combine traditional healing techniques and European methods. Products utilized during treatments come from a reputable spa location in France and London, giving guests the best quality remedies. A cooling mist room and rainfall shower also give visitors the chance to relax and invigorate the senses. Spend a few hours in the spa to ease your muscles after a long day swimming in the ocean. Or, use your rejuvenation time to take a much-needed nap.
Exercise Opportunities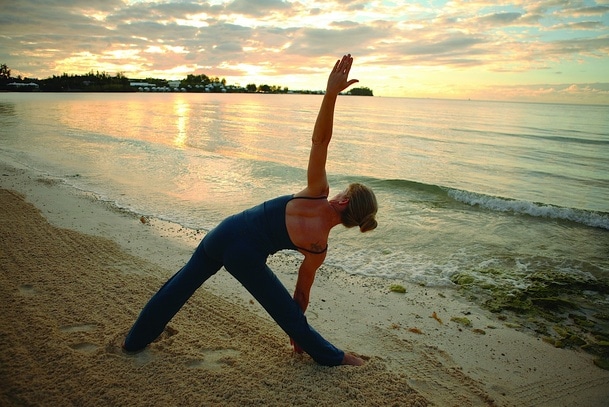 Credit: Cambridge
While some tourists like to relax during their vacations, many visitors like to remain as active as possible. At the Cambridge Beaches Bermuda Resort, you'll be able to partake in tons of exercise. The Cambridge Beaches Fitness Center includes tons of exercise equipment to satisfy your workout needs. Treadmills, ellipticals, and stair-climbers include just some of the devices to help you complete your cardio goals. Those who like more low-key exercise can take a yoga class and gain some inner balance as they workout. You might also rent a bike or scooter and explore the resort's grounds while taking in the surroundings.
Multiple Swimming Pools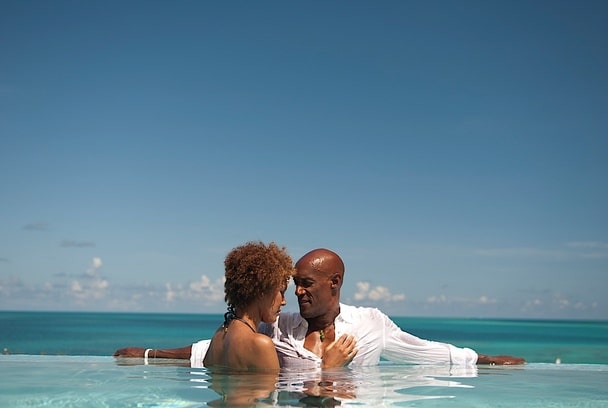 Credit: Cambridge
When you're visiting a tropical island like Bermuda, you'll want to spend some time cooling off in a pool. However, at many resorts, the pools can be very crowded and provide a less-than-relaxing experience. Thankfully, the Cambridge Beaches Bermuda Resort maintains more than one pool to accommodate their guests. An infinity pool lets swimmers feel surrounded by endless water as they venture around the beautifully designed space. Additionally, a Roman-style relaxation pool allows for a restful experience as guests sit and experience the pool's unique layout. Instead of feeling cramped alongside other visitors, you'll be able to swim with greater privacy while utilizing the resort's pools.
What Travelers Are Saying About Cambridge Beaches Resort & Spa
Reviewers who stayed at the Cambridge Beaches Bermuda Resort loved their spacious rooms with stunning ocean views. When they woke up in the mornings, guests could watch the sunrise over the sea and appreciate the beautiful scenery. Visitors also liked that their rooms included a patio with furniture, so they could relax while watching the waves.
The included breakfast also remained a plus with Cambridge Beaches Bermuda stayers. With options like a fruit bar, omelets, full buffet, and more, guests could choose from many delicious foods. Many found the staff to be very accommodating and helpful, ensuring visitors had every need answered. The resort's grounds additionally gave guests lots of ways to be active, such as riding scooters or bikes.
Make Cambridge Beaches Resort your go-to vacation accomodation.
Bermuda offers visitors the chance to soak up the sun in peace, making it an ideal vacation site. However, the island's many resorts mean it can be difficult to find the best one for you. With the Cambridge Beaches Bermuda Resort, you'll be more than satisfied by its amazing rooms, amenities, and ocean views. When you decide to visit Bermuda, consider the Cambridge Resort as your number one choice for accommodations.
Related Article: 10 Best Bermuda Hotels for 2018