If you're looking for the best time to visit Iceland, you should consider traveling in the off season.
While many people think the high season is the best time to travel, there is certainly something enchanting about exploring the lands after most everyone else has gone home for the season. Whether you're planning an unforgettable road trip, joining a tour, or just dreaming about a getaway up north, you should know that the best time to travel Iceland spans from autumn through early spring. With this in mind, let's take a look at why these seasons are the best time to visit Iceland. There are so many things to do.
What You Need to Know About Visiting Iceland In the Summer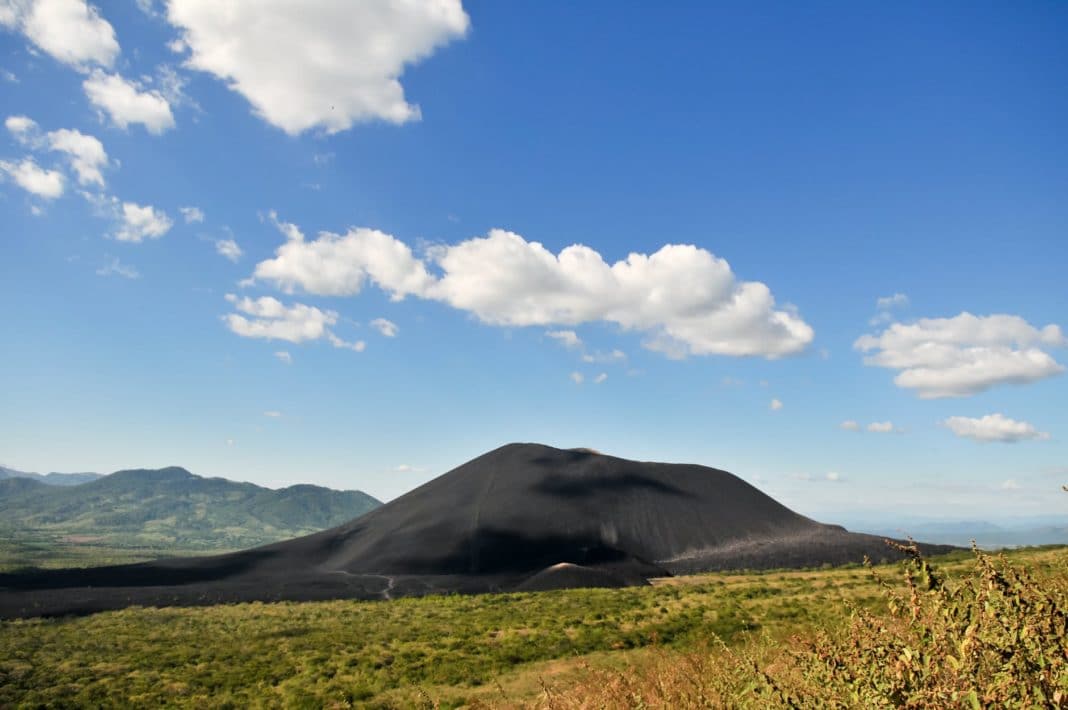 The summer months of July through August are the most popular times to visit Iceland. These days are the warmest, the sun shines higher in the sky, and you'll have so many more hours of daylight to explore the green paradise around you.
In June, you can experience the spectacular midnight sun. This phenomenon produces 24 hours of nothing but daylight. You'd better make sure your hotel has some thick curtains or you might not get a whole lot of sleep in. But with so much to see, who cares?
Even during this season, harsh winds and rain are not uncommon. The fickle climate means you can experience up to four seasons within just a day. Pack smart people. Most of the time though, the weather is nice. There will be a lot of trails open to you and you'll see Iceland one hundred percent green.
Just make sure you have plenty of money to burn. Hotels, tours, car rentals, and even restaurants all hike up their prices during peak season. If you can reserve your flights, accommodations, and pretty much everything you can in advance, do it! You can save yourself thousands of dollars. Lastly, here's a pro tip. Shop at markets as much as you can. Packing a picnic is not only a fun way to take in the good sights and get some fun Instagram pictures but also save some big bucks.
What You Need to Know About Visiting Iceland In the Autumn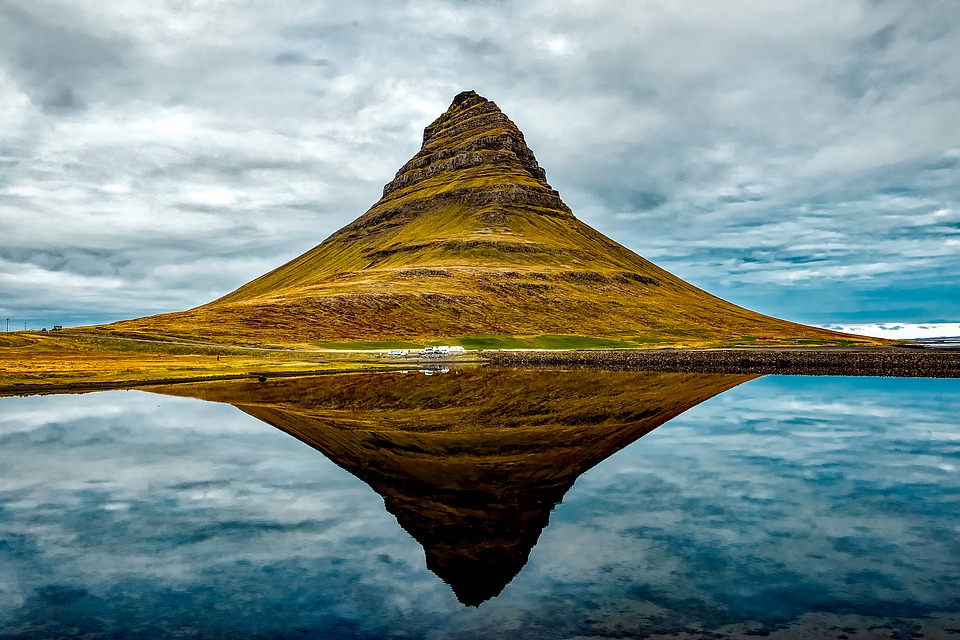 Perhaps the best time to visit Iceland is in Autumn. Temperatures stay pleasant and balmy all the way through October. So, planning a trip in September could be ideal. But if you've got your heart set on exploring glaciers and fjords, it might not be the best time to visit. A lot of roads are closed from the winter's ice and sleet. If you're a serious hiker, brave the crowds and go in the summer.
What You Need to Know About Visiting Iceland In the Winter
Winter is the best time to visit Iceland if you want to see the northern lights and indulge in outdoor snow activities. Snow completely transforms the landscape into something like a magical snow globe out of a fairy tale. You can rent an igloo, book a stay in an ice hotel, go snowshoeing, dog sledding, and ice hiking through glaciers. The options are endless and the choices entirely up to you. There are only a few hours of daylight though, so make the most of it!
Just make sure to dress warm. This means lots and lots of layering. Prepare to look like a puffy snowman. Good luck looking cute. Invest in quality thermal underwear (no Costco brand stuff), a thermal down jacket, a waterproof jacket, wool socks, waterproof gloves, and snow boots with treads for ice. It's going to be freezing but you'll have the time of your life.
Want to know a pro tip? Buy gloves that are touch screen compatible so you don't have to expose your hands to the elements every time you want to take a photo (which will basically be every two seconds).
What You Need to Know About Visiting Iceland In the Spring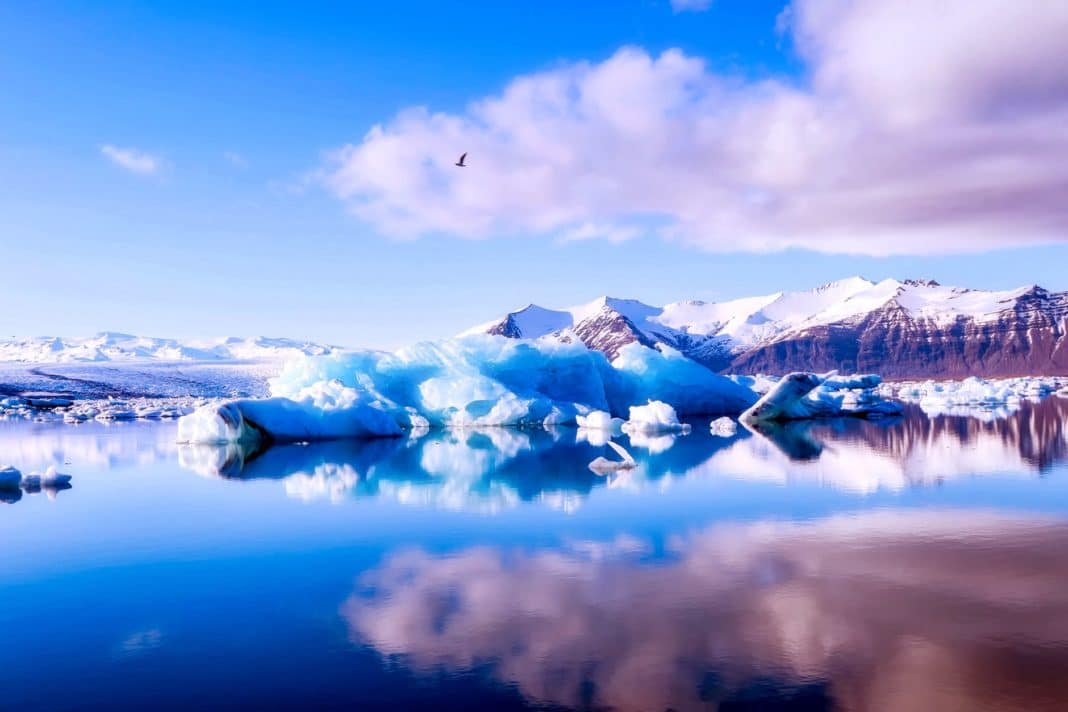 Spring in Iceland is similar to autumn. Temperatures are more moderate and you can enjoy a little more daylight with less crowds. Prices are cheaper too. Perhaps what makes spring the best time to visit Iceland are the deals you can score on airfare. Skyscanner.com offers some amazing deals you wouldn't believe.
While most tourists think it costs over $1,000 to fly round trip to Iceland, it is actually a lot cheaper. Can you guess how much it costs to fly from Los Angeles to Iceland now? If we wanted to fly to Reykjavik in April, it would only cost $381 round trip. If you book now to travel in September, it only costs $291 from Los Angeles. The deals you can find are pretty incredible. Just book ahead. We can't overemphasize that.
Best Time to Visit Iceland for Activities
All right, enough of the technical talk. While saving money is great, you're probably also wondering what you should do when you visit Iceland. We're going to go back to the off season. Travel photographers, listen up. Millions of people photograph Skogafoss while it is green and in the prime of summer but not many do while the waterfall is dressed up in icicles and snow. Lava fields completely covered in snow are also pretty spectacular.
The low season is the best time to visit Iceland because photographers and creatives can showcase a diverse landscape from a different perspective. Iceland is becoming more touristy and trendy. Your photos don't have to.
The Best Time to Visit Iceland for the Hot Springs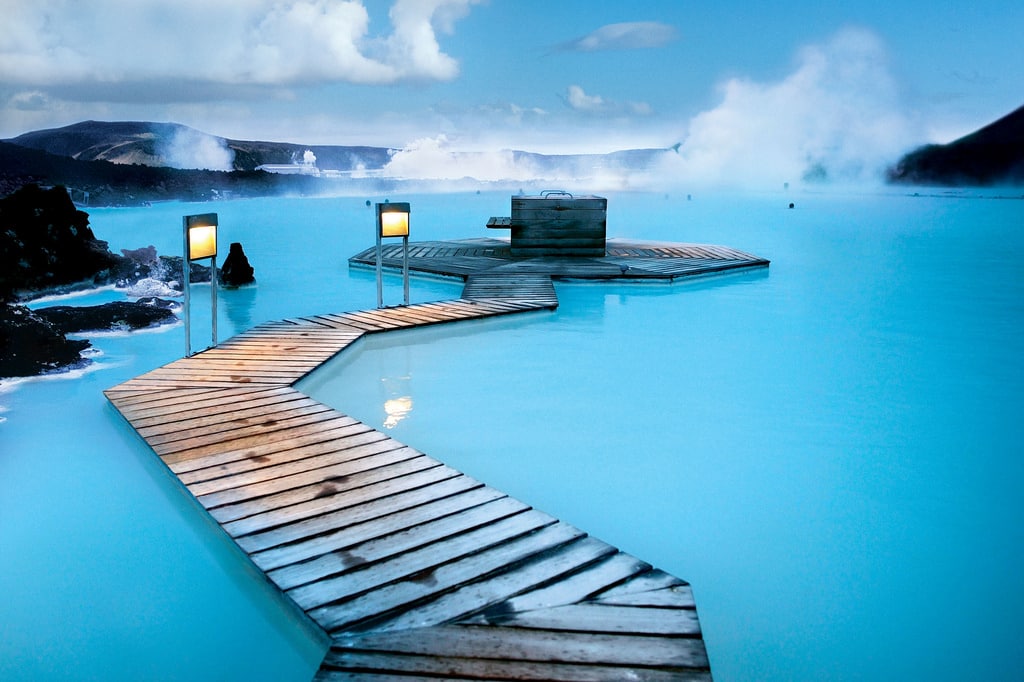 We're sure you've seen photos of the Blue Lagoon hot springs. These pools are equally popular with locals and tourists alike, flooding Instagram's search feed of trending places. The good news is you can find hot springs basically anywhere in Iceland and bathe in them. While the Blue Lagoon is certainly the most famous geothermal pool, you don't have to go to just that one.
Go a Little Off Road and Visit Landbrotalaug
Let's face it. Any scenic place in Iceland worth going to is a bit of a drive. We're going to tell you up front though, they are all worth it. Want to know one of our favorite hot springs? The first is Landbrotalaug. While it's an hour and a half outside of Reykjavik, it's also that far away from the crowds. Leave the city heading north and cross the Hvalfjardargong tunnels through the town of Borganes. This is the perfect place to load up on some snacks. If you get lost along the way, don't be afraid to ask around. The locals are very friendly.
Turn past the Eldborg crater and drive down an old dirt road. From there, you'll pass a picturesque abandoned cottage (the perfect photo op) and then you'll find a dirt lot in front of Landbrotalaug. More often than not, these amazing pools are empty. Since they fit only up to three people, we highly recommend going in the morning and off season when there's not another soul around.
Best Time to Visit Iceland for the Northern Lights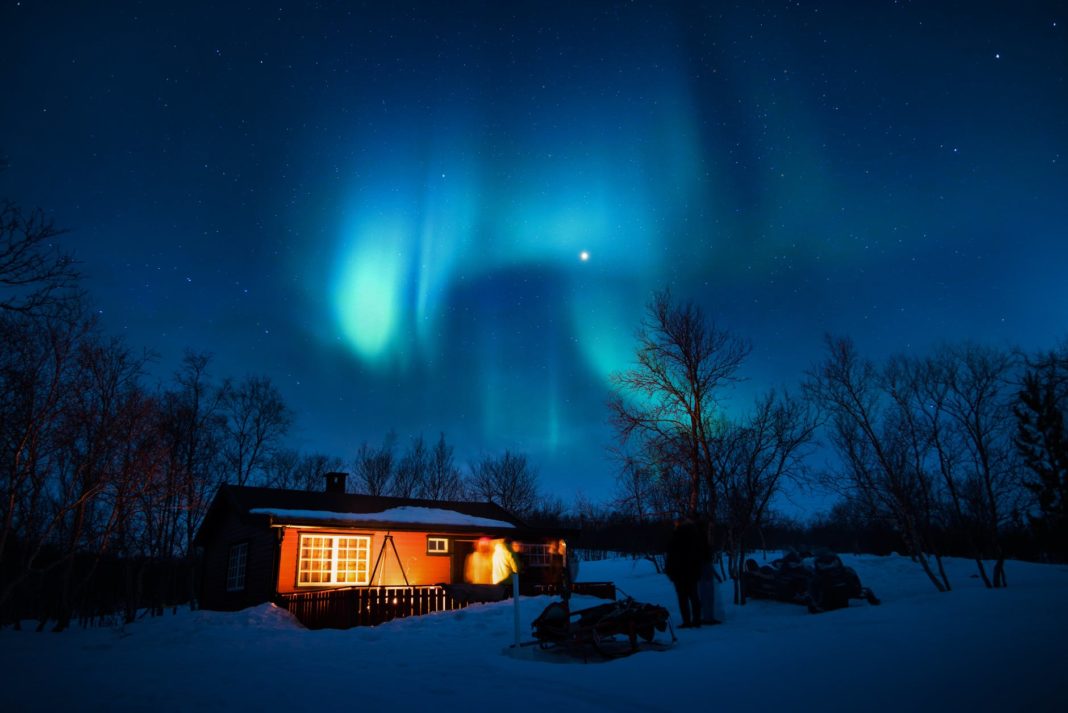 While many tourists assume if they go to Iceland, they'll always see the northern lights, that's not always the case. To see the Aurora Borealis, you'll need to plan for these three factors: Darkness, clear conditions, and an increase in solar activity. Actually, let's add a fourth factor while we're at it. You'll also need to head further up north by the Arctic Circle for the best possible views.
Viewings can be pretty elusive, so plan as best as you can and keep your fingers crossed. To avoid disappointment, plan your trip around multiple activities, not just the northern lights. The best time to increase your chances of viewing the sky's dance is to visit from mid October to March. Get in your truck and drive out into the wilderness. Connect with nature. There's nothing more stunning than the pure night sky.
When You Shouldn't Visit Iceland
Unless you're an avid hiker planning on hitting up all the epic trails, you should not visit Iceland in summer. Often times, you'll have to wait hours to traverse the trail, inching your way behind lines of eager tourists, cameras in hand.
Prices have soared too. If you want to hike, you can still do this in early autumn before the snow and ice hit the roads. Not only will there be more room for you to connect with nature but you'll also save money and enjoy yourself a whole lot more. It sounds like a great deal to us.
So the Best Time to Visit Iceland Is…
The best time to visit Iceland is in autumn through early spring. Ditch the crowds and all of those pesky lines. Book your flight, hotels, and activities in advance. Save up because it's still pricey. Go on all of those hikes you wanted to go on and enjoy the stunning natural beauty of your surroundings. Iceland is a magical place to be. Enjoy it all.
Do you have any travel tips for us? If you've been to some off the grid spots in Iceland, discovered a secret spot, or just have questions we would love to hear from you. Feel free to leave a comment for us below.
Related Article: Iceland Scenery That Will Leave You in Awe