Welcome to the lovely city of Toronto. It's arguably one of the most multicultural cities on the planet; some 140 languages are spoken within this burgeoning metropolis. In fact, it's estimated that more than one half of the residents were born outside of Canada. Despite the diverse makeup, citizens get along. The big time city vibe has given way to a revolution of new cafes springing up. With all these choices, you're gonna need a little assistance. We're here to show you around the best restaurants in Toronto.
Alongside bustling bars and eclectic festivals, are some of the world's best cuisines. There's a unique international buzz in the air. Perhaps it's the influx of new residents from around the globe. Whatever it is, there is definitely a cultural awakening underway. From pub food to Chinese delicacies and country style Hungarian restaurants, there's truly something for everyone. Let's explore the best restaurants in Toronto.
Here Are the Best Restaurants in Toronto
Whether you're craving tapas, or just some good, cheap pad Thai, Toronto's exciting culinary scene has plenty to offer. As Canada's cultural and financial capital, it's no surprise that the food scene here is booming. Here, we've highlighted some standout locations that are sure to satisfy every taste and budget.
1. Alo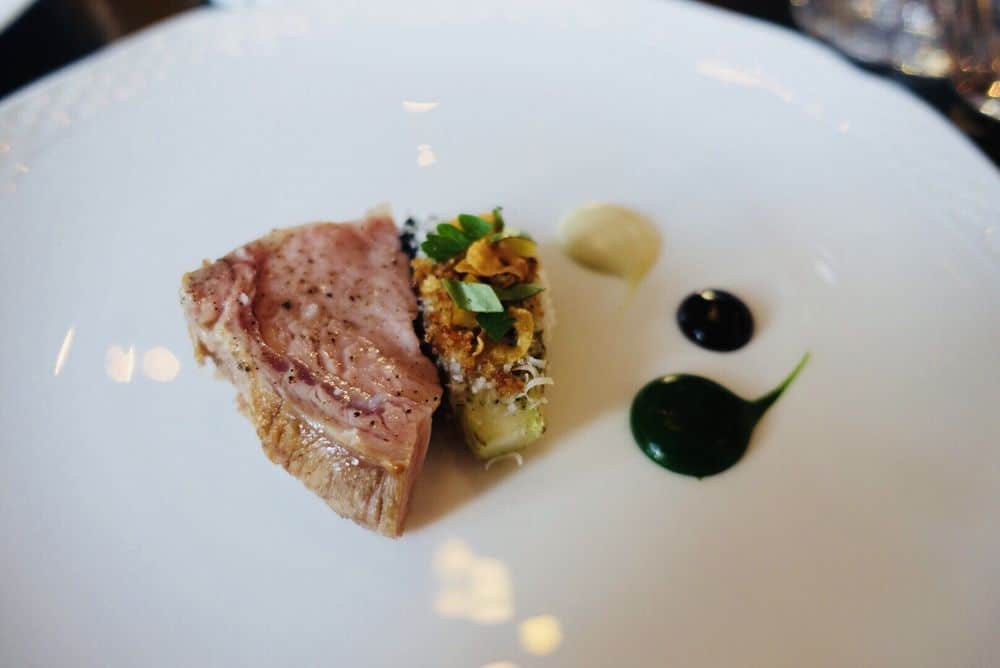 Credit: Yelp
If you're looking for the best French restaurant and cocktail room, you won't find better than Alo. Located atop a heritage building in downtown Toronto, bookings for this exclusive dining room are only open two months at a time and can only be made here.
Come indulge in the finest French delicacies cooked up from seasonal ingredients and served with genuine hospitality. Their dining room offers blind tasting options, multi-course menus, and distinctive wines from both familiar and little-known regions and producers.
Two distinct dining experiences are offered, the Dining Room and the Kitchen Counter, priced respectively at $125 and $155. Wine pairings are an additional charge. Alo can also be booked for private functions on Sundays and Mondays, as these are their days of closure. These private functions can accommodate up to 40 guests for a seated dinner and multi-course tasting menu.
2. 416 Snack Bar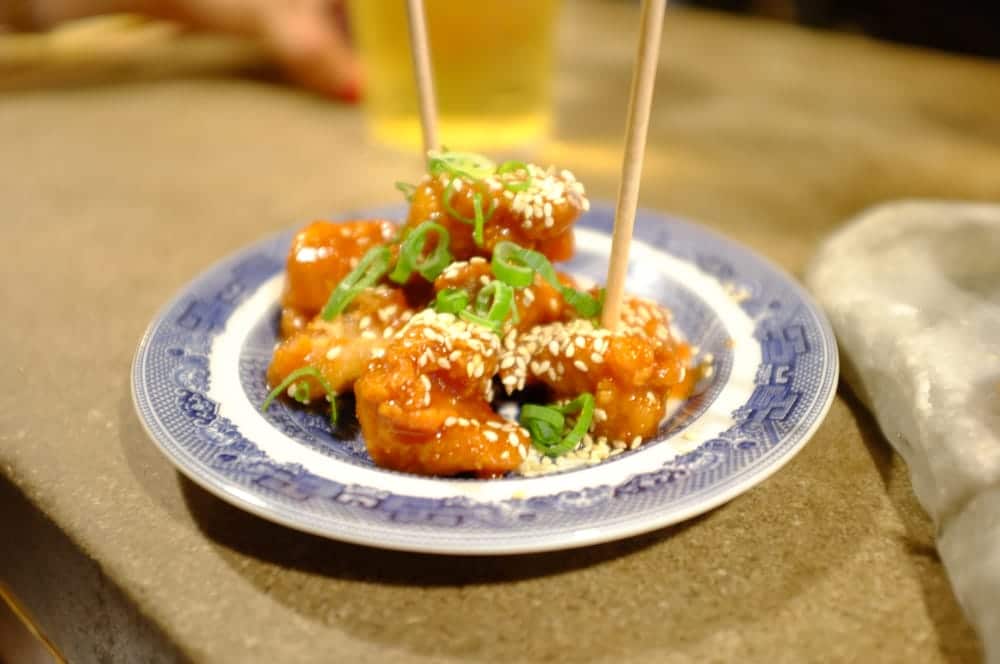 Credit: Yelp
This little snack bar has the most creative menu. This laid-back cool establishment stays true to its name by serving up only small plates. One of the most interesting appetizers is a rotating snack board includes delicacies from eastern Europe as well as local Canadian ones.
3. Bar Isabel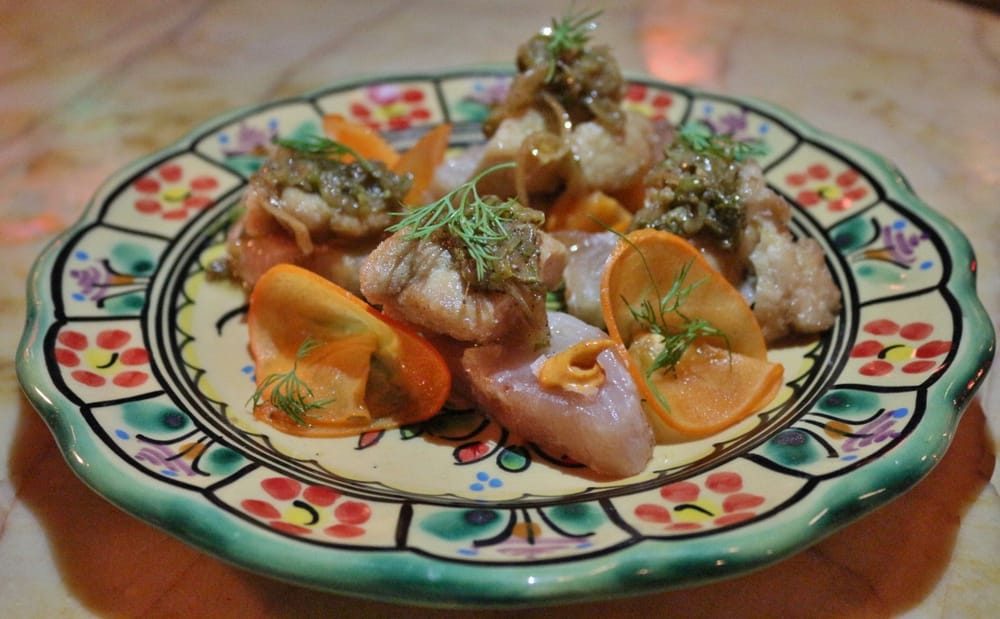 Credit: Yelp
There's a reason this little eatery made it onto our list of the best restaurants in Toronto. Ever since its opening five years ago, Bar Isabel has been packed with eager patrons waiting to dive into their tapas-inspired dishes. Order the sobrasada (dry-cured Spanish meat), foie gras, and bite sized sandwiches. Wash it down with cleverly-named cocktails like My Favorite Ex-Girlfriend, a tangy grapefruit infusion or the Glass Cage of Emotion, a potent white port and bitters mix.
4. Canoe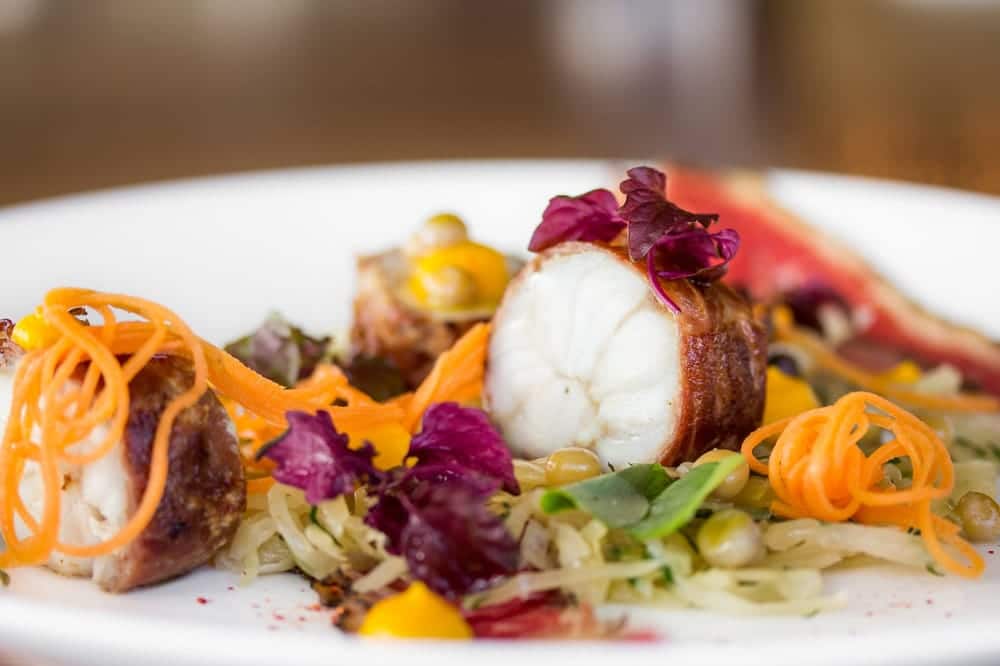 Credit: Yelp
Here, you'll find the meal with the best view. Take the elevator 54 floors up in the TD Bank Tower. Canoe offers stunning sights of the city below, excellent menus, and one of the best bars for miles around. It's hands down one of the best restaurants in Toronto. Enjoy bites like like the Great Lakes perch fillets, chicken confit drumettes, and local beers on draught.
Even better, toss back one of the dozen Canadian whiskies they offer. Our personal favorite is the 12 year old aged rye from the county's oldest and most famous whiskey distiller. All the while, you'll soak in beautiful views of Lake Ontario.
5. Rasa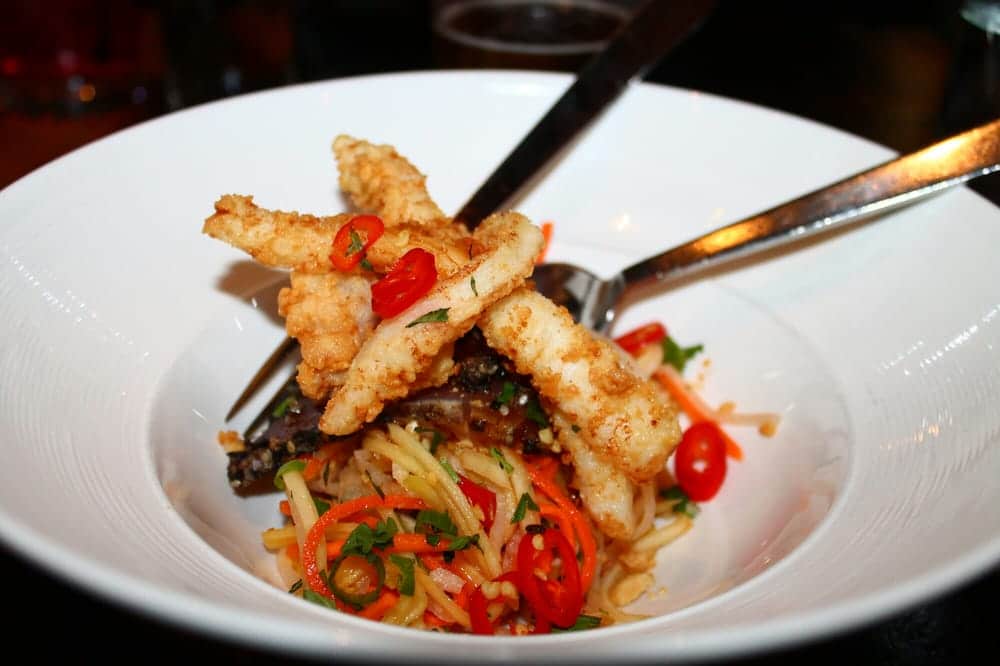 Credit: Yelp
This is the first brick and mortar location opened by the food truck company, the Food Dudes. This space opened just three summers ago showcases industrial chic interiors and a prime location in the vibrant Harbord Village. Like the location, the food itself is eclectic, drawing its inspiration from the disparate locales represented by this melting pot of a community. Check out their 'Set Mondays' for a wonderful $35 tasting menu, $5 drinks, and fun live music.
6. Udupi Palace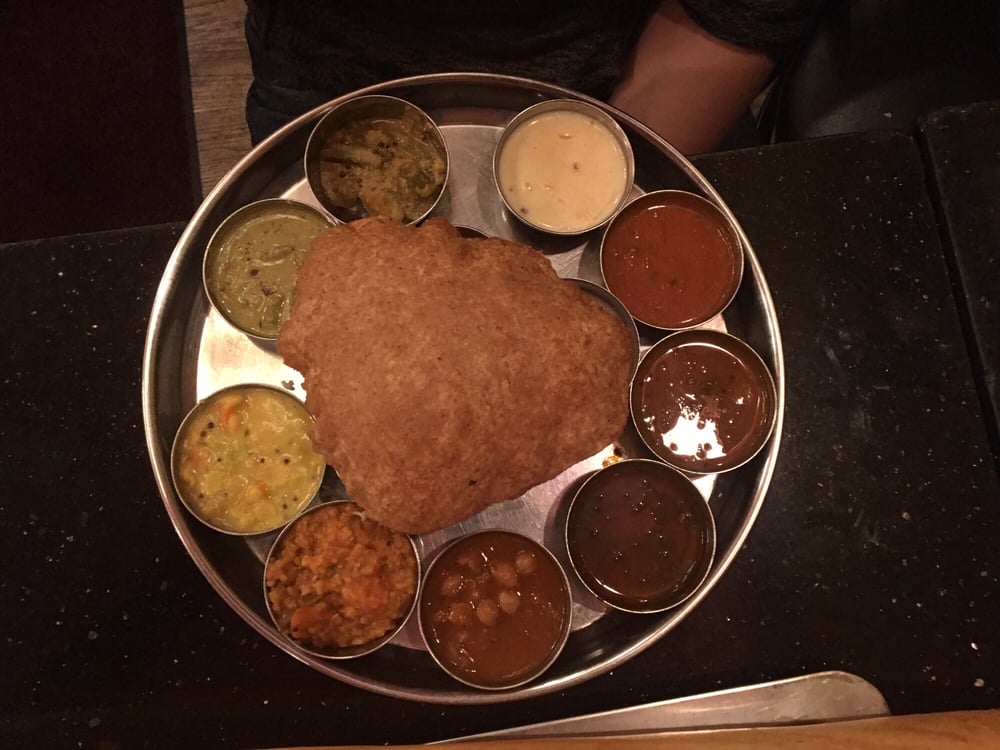 Credit: Yelp
Vegetarians, this one's for you. The food is so tasty it could turn even the most ardent carnivore around. The menu is lengthy and everything is delicious. However, if you're hard-pressed for what to order, don't look any further than the dosa. These light Indian-style crepes served up with sambar, chutney, and a large array of other options.
7. The Real Jerk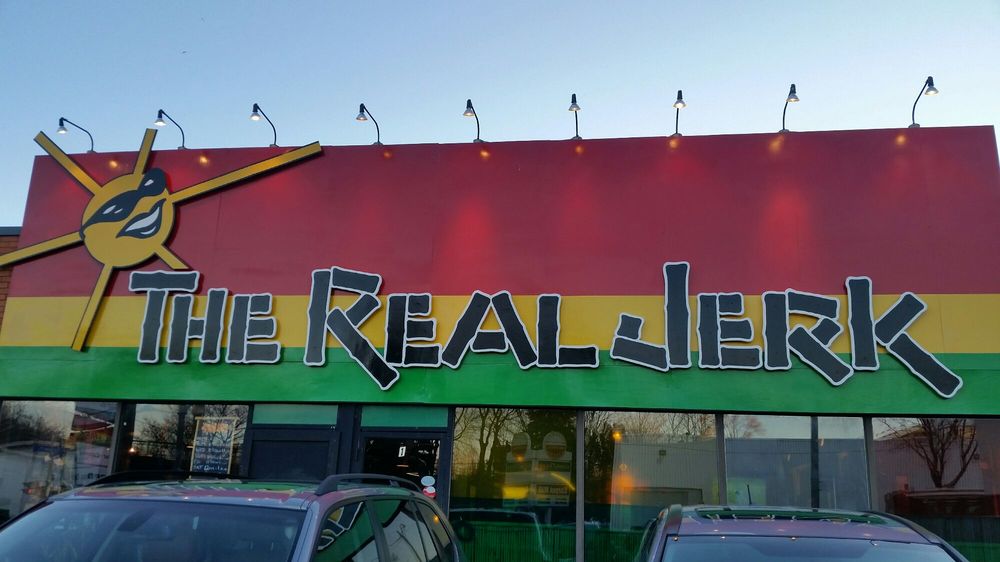 Credit: Yelp
This Jamaican outpost has served up delicious traditions for over 33 years. The delightful rum bar, Caribbean-inspired cocktails, and karaoke, The Real Jerk exudes nothing but laid-back island vibes. Here, your food is cooked over an open fire instead of an oven; the chicken gets some wonderful flavor. This is the closest thing you'll get to experiencing life in the islands without having to get on a plane.
8. Fancy Chinese Cuisine, Din Tai Fung
Credit: Yelp
Aptly-titled Fancy Chinese Cuisine, this is a great option to grab some hearty, authentic food in the heart of the city. While you're there, make sure to order some of their famous (and addictive) soup dumplings.
9. Union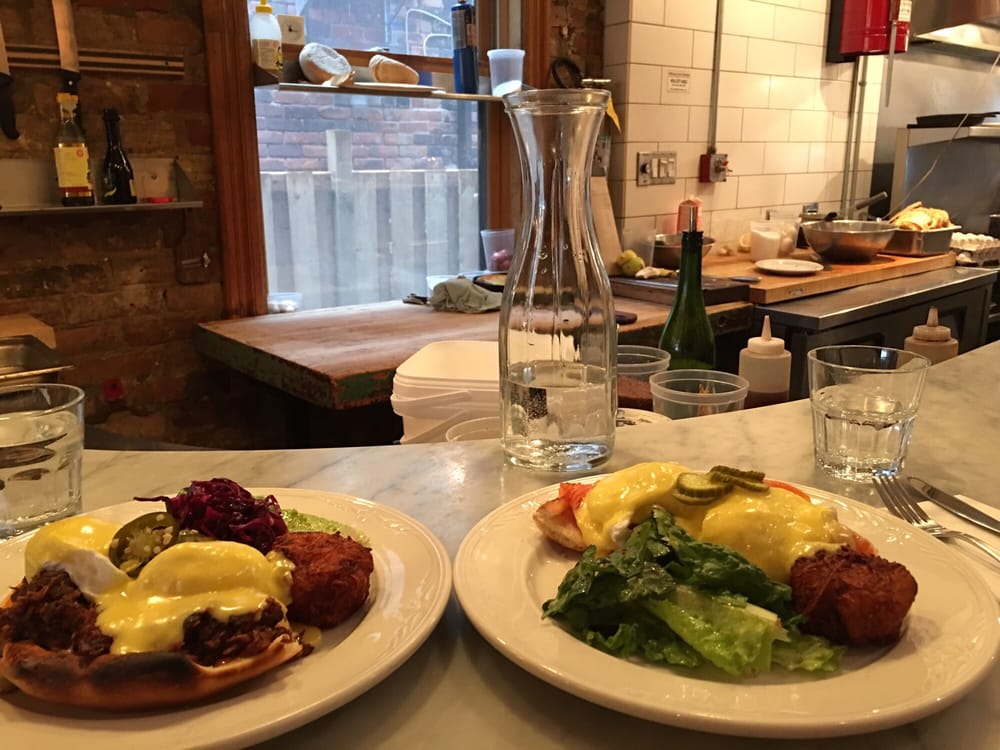 Credit: Yelp
This is one of the best restaurants in Toronto. This little hipster kitchen serves up a delicious mix of French and Italian-inspired dishes they deem 'simple done right.' However, you could argue that pickled swordship served up with a side of snow crab is anything but. Fortunately for guests, the decor and service are impeccable. Steak, chicken, ribs, and fish are delightful little staples. Even better? There is a wonderful little patio out back.
10. Country Style Hungarian Restaurant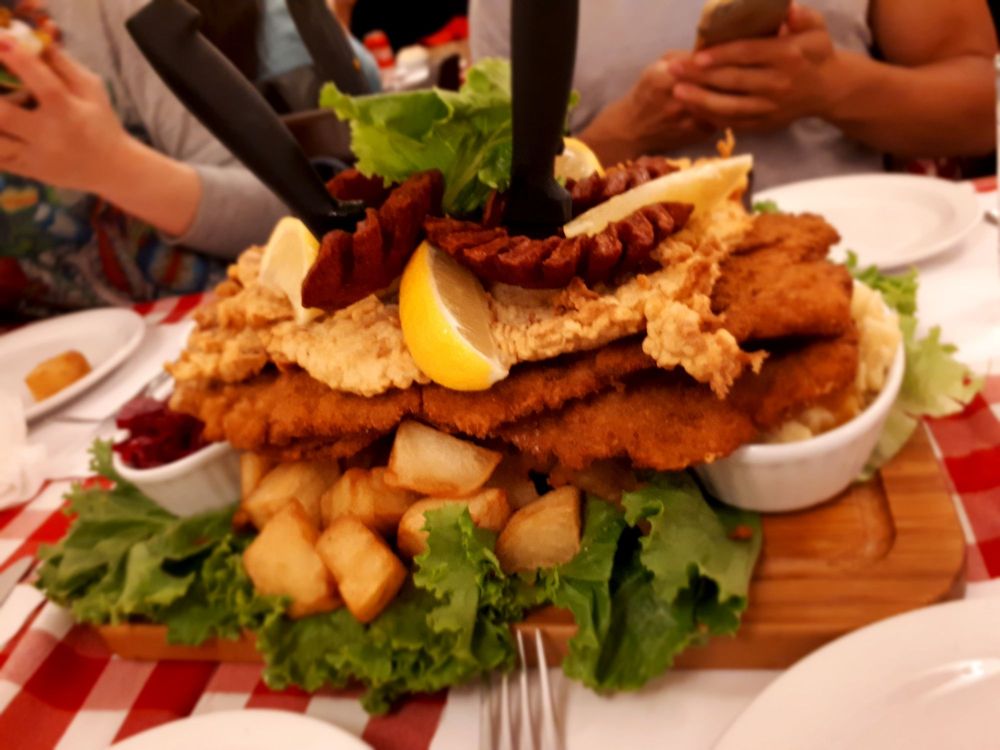 Credit: Yelp
This is the top choice Hungarian restaurant in Toronto. Believe it or not, it's not the only one. It's delightfully authentic. Checkered cloths line long communal style tables and the family friendly staff offers up warm, inviting service. Choose from a variety of enormous breaded schnitzels, savory meat dishes cooked to perfection, and light, refreshing salads. This place has stayed the same for generations and we hope they never change a thing. Perhaps the best part? Menu prices already include tax.
11. Kekou Gelato House
Credit: Yelp
Okay, so this isn't technically one of the best restaurants in Toronto but who doesn't want a little more ice cream in their life? Original flavors abound in the Kekou Gelato House. Whiskey, black sesame, and oolong tea are just a few of the eclectic choices offered to you. The flavors are subtle and savory. The ginger and dark chocolate dairy free option is the punchiest gelato you'll find in the city.
12. Queen Mother Cafe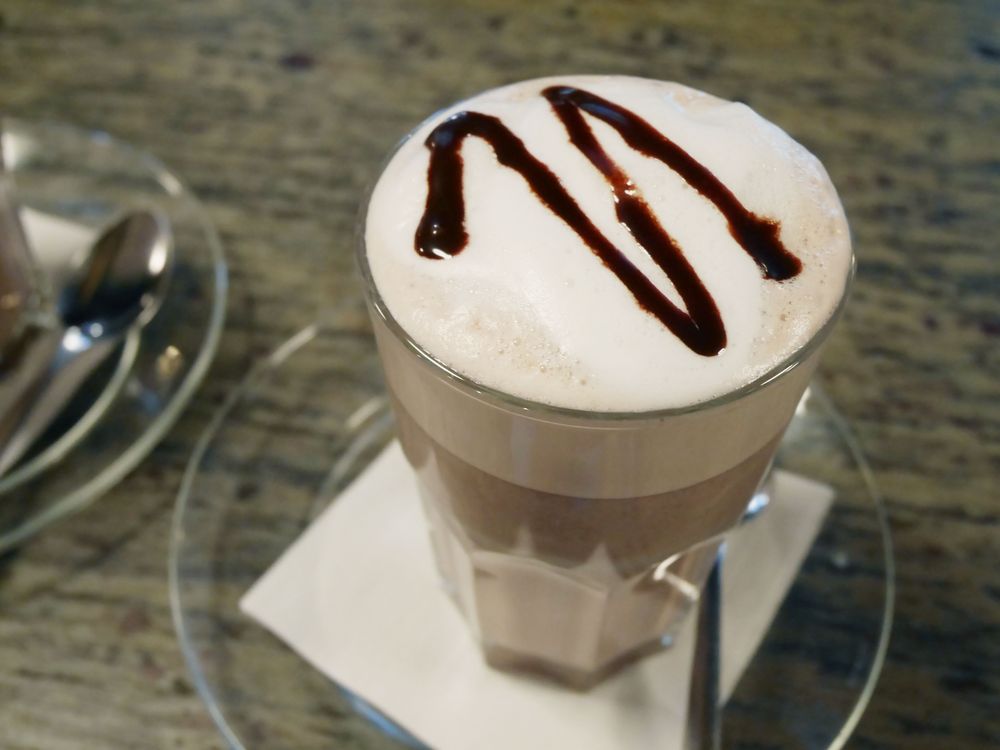 Credit: Yelp
This is one of the best restaurants in Toronto. A Queen Street Institution, this lovely cafe, dark wooden booths and excellent pan-Asian menu. The comfort food of choice is the Queen Mum Burger. While you're there, make sure to check out the display of old relics located on the walls they've renovated. The patio is one of the best little hideaways in town.
13. Khao San Road
Credit: Yelp
There is usually a pretty good line waiting for this Thai food joint – and for good reason too. It's one of the best restaurants in Toronto. Once you make it inside, everything functions like a well-oiled machine. Orders are turned around before you know it and the food is awesome. There's a vegan menu too. After Khao San Road closes for the day, its sister restaurant, Nana, takes over. Dinner at nana is served up daily from 5 PM to 10 PM.
14. Hair of the Dog
Credit: Yelp
This is another great pub spot in the city. Two levels of patio seating offer plenty of space for the crowds. Among locals, it's known for being a fun hotspot to grab a bite and some drinks too. For food, the house recommendations include sharing plates, salads, and some of the best butter chicken grilled cheese. The cocktail menu is equally tempting. Head on out for dinner or drinks. If you're in Toronto, you won't want to miss it.
15. Allen's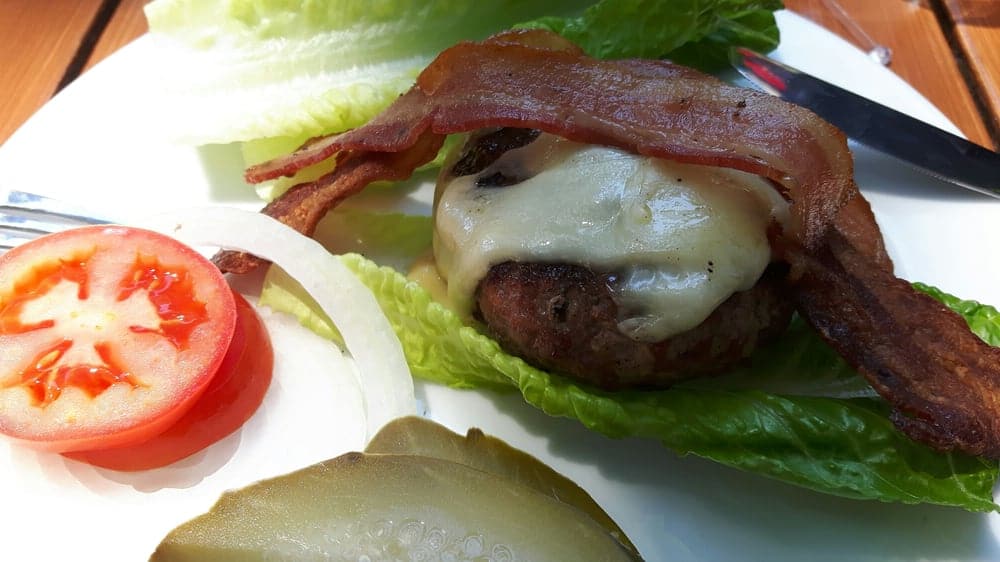 Credit: Yelp
Here's a third amazing pub for the win. But Allen's offers up so much more than just a lively pub atmosphere. It's also a great place for lovers of Irish music and dance. The seasonal menu offers up hearty eats including cuts of hormone and additive free beef (including mouth-watering burgers), lamb and veal, and ale-battered halibut with a side of curries.
16. Trattoria Nervosa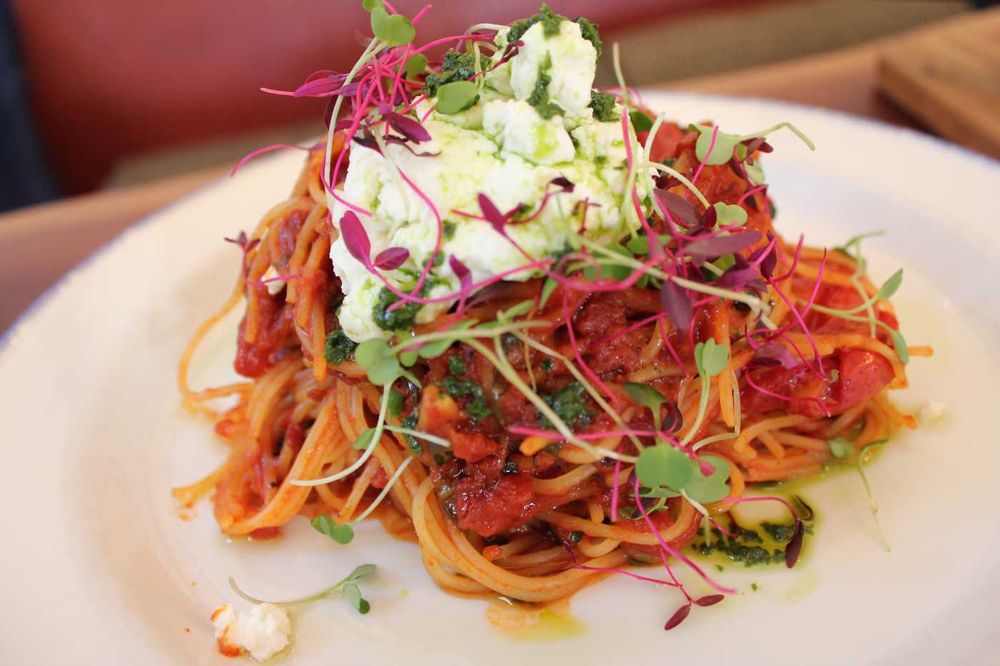 Credit: Yelp
Welcome to a little piece of Italy in the city. This is one of the best restaurants in Toronto. Located in the heart of the Yorkville area, this is an attitude-free cultural paradise. For people watchers, the patio offers a prime spot where you can dig into some pretty amazing pasta. We highly recommend the mafalde al funghi, a lovely creamy mushroom dish.
Head On Out For Some Amazing Eats at the Best Restaurants In Toronto
While bar hopping is fun, why limit yourself? What about food hopping? For locals and travelers alike, Toronto serves up some of the best international cuisine you could hope to find. Let's get going. It's time to eat your way through the city.
Related Article: Toronto Takes a Big Step Towards the Future