Get your caffeine fix at the best coffee shops in Chicago.
Chicago remains an extremely popular place to visit, with its vibrant culture and countless amazing restaurants and bars. If you're planning a trip to the "Windy City," you might not know about its endless number of coffee shops. The Illinois location maintains a reputation for having some of the coolest places to grab a cup of coffee. That's why we've crafted a list of the ten best coffee shops in Chicago to help guide your visit. Travelers who love coffee should make a travel itinerary to each of these unique spots. From cozier coffee joints to larger and bustling locations, every traveler will discover a coffee shop they love in Chicago.
1. Osmium Coffee Bar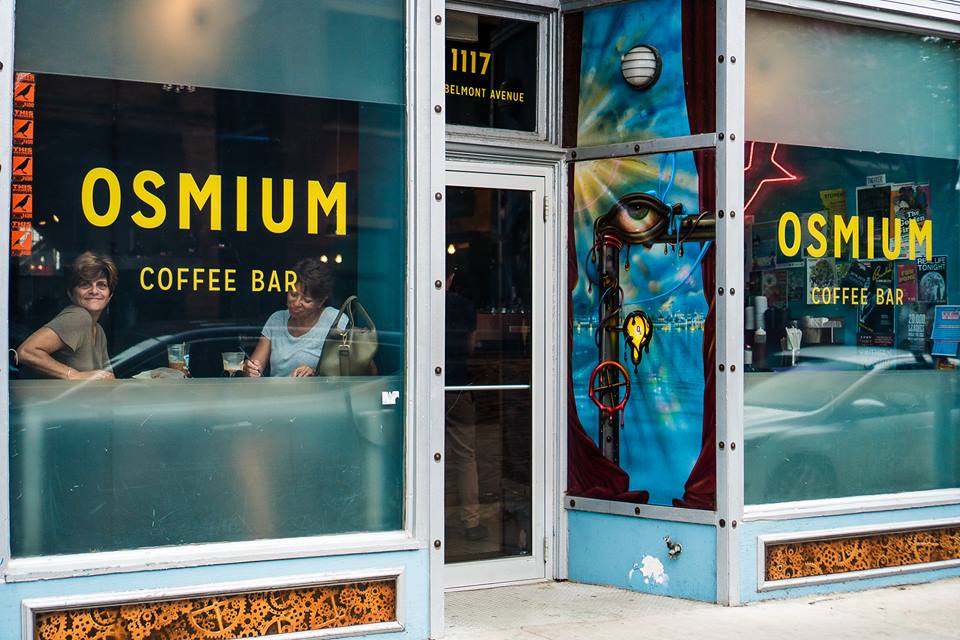 Credit: Osmium / Facebook
This quiet, quirky coffee shop remains an ideal place to unwind with a book. If you're interested in visiting the best coffee shops in Chicago, head to Osmium Coffee Bar. The bar has an industrial and artsy feel, with metal fixtures and unique art pieces on the walls. Chicago residents and tourists alike can sit on the wooden tables here and accomplish work or browse the Internet. During the warmer seasons, tables and bench seating outdoors provide the perfect place to enjoy the weather. Instead of visiting Chicago's top bars, why not relax outside this coffee shop? 
When you come to this coffee bar, you can order your regular java, as well as iced coffee on draft. Any travelers who enjoy coffee with a twist can pick specialty drinks, like a mocha. You'll be sure to try a brew that appeals to your tastes while here. Additionally, Osmium Coffee Bar serves baked goods, so you can satisfy your appetite as you drink coffee.
2. Oromo Cafe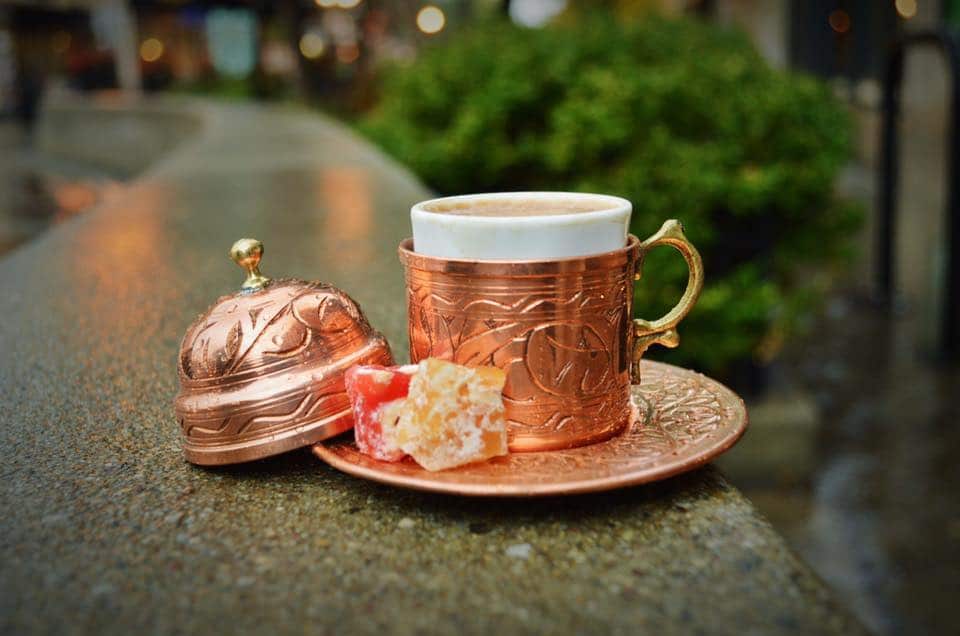 Credit: Oromo / Facebook
Travelers who like to try experimental coffee drinks should consider visiting Oromo Café. This location, one of the best coffee shops in Chicago, serves artisanal lattes using a variety of exciting ingredients. These craft lattes allow customers to taste coffee in new and bold ways. Instead of ordering the same old black coffee, travelers may expand their palates by tasting the unique drinks. You might never want to buy your go-to coffee drink again after sipping on Oromo's various delicious lattes.
Oromo Café crafts an array of exotic lattes for their Chicago locals and tourists alike. Drinks such as a Hazelnut Horchatta Latte or Pistachio and Rose Latte taste cozy and warm on cold weather days. You might also consider getting a Frozen Chai latte when the temperatures increase. Those who prefer simpler drinks can still order things like drip coffees, espresso, and Americanos. Each of the drinks here have even been crafted utilizing healthy ingredients, so your body will thank you upon consumption. Additionally, Oromo offers bites to eat in the form of sandwiches, salads, and other small plates.
3. Fairgrounds Coffee & Tea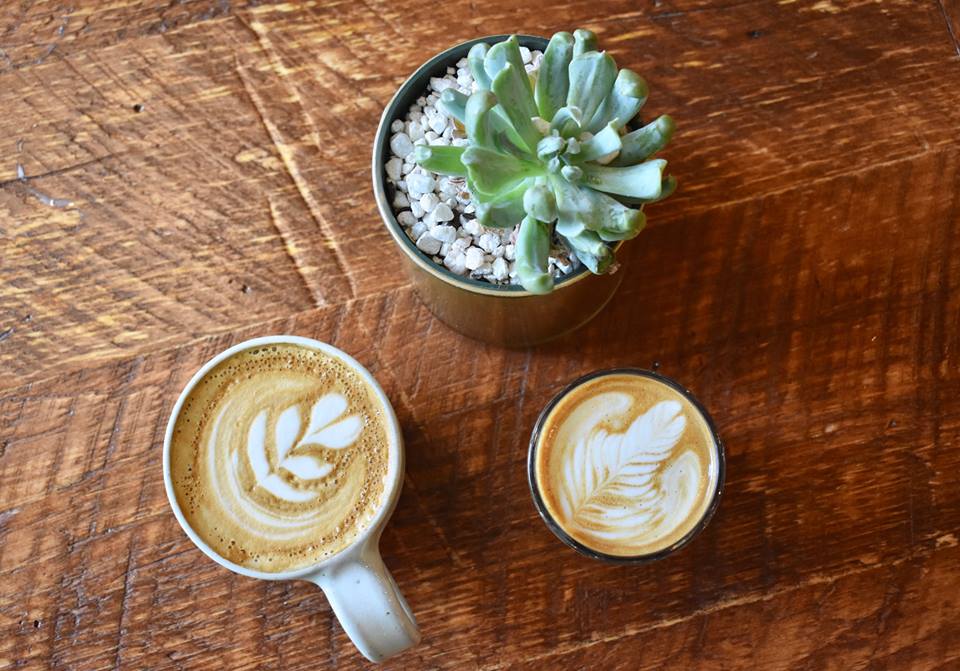 Credit: Fairgrounds / Facebook
Fairgrounds Coffee & Tea serves top-notch coffee and tea to customers who like to balance out their drinking patterns. If you've always wanted to try a new tea instead of your regular coffee, consider heading to this spot. You can taste a variety of the best brews from around the world. You'll get to discover exciting beverages you wouldn't have given a chance otherwise. However, if you truly consider yourself a coffee-lover at heart, you'll find your favorite coffee types here as well.
Beyond the variety of teas and coffees served at Fairgrounds, the coffee shop also offers tons of delectable dishes. As one of the best coffee shops in Chicago, Fairgrounds provides meals that taste just as good as their drinks. Menu items include seasonal ingredients, which have also been ethically sourced from all over the world. You could order breakfast tacos with your coffee or try the sweet funnel cake fries with raspberry dipping sauce.
4. Ipsento 606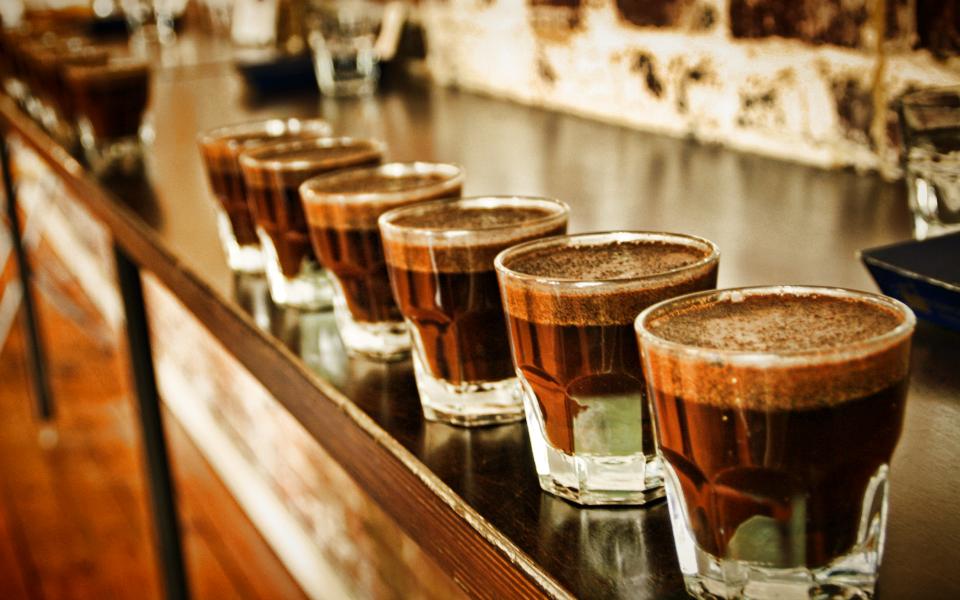 Credit: Ipso 606 / Facebook
Coffee fans with an interest in slightly upscale coffee shops may appreciate the aesthetic of Ipsento 606. The location, an example of the best coffee shops in Chicago, contains modern décor and maintains an elevated atmosphere. Rather than simply existing as a normal coffee shop, this location also becomes a bar at night. Accordingly, you could order your coffee in the morning, and return after the sun goes down for some cocktails. This cool setting for coffee drinking feels unique to other spots with its nightly transformation.
On the menu at Ipsento 606, travelers can find a variety of coffees to choose. Each of the coffees have been chosen to highlight different growers from various regions around the globe. As such, the brews served feel lovingly picked by Ipsento, in turn making customers appreciate the coffee-making process. When you return for an alcoholic beverage, you can also order a coffee alongside your beer of choice.
5. The Wormhole Coffee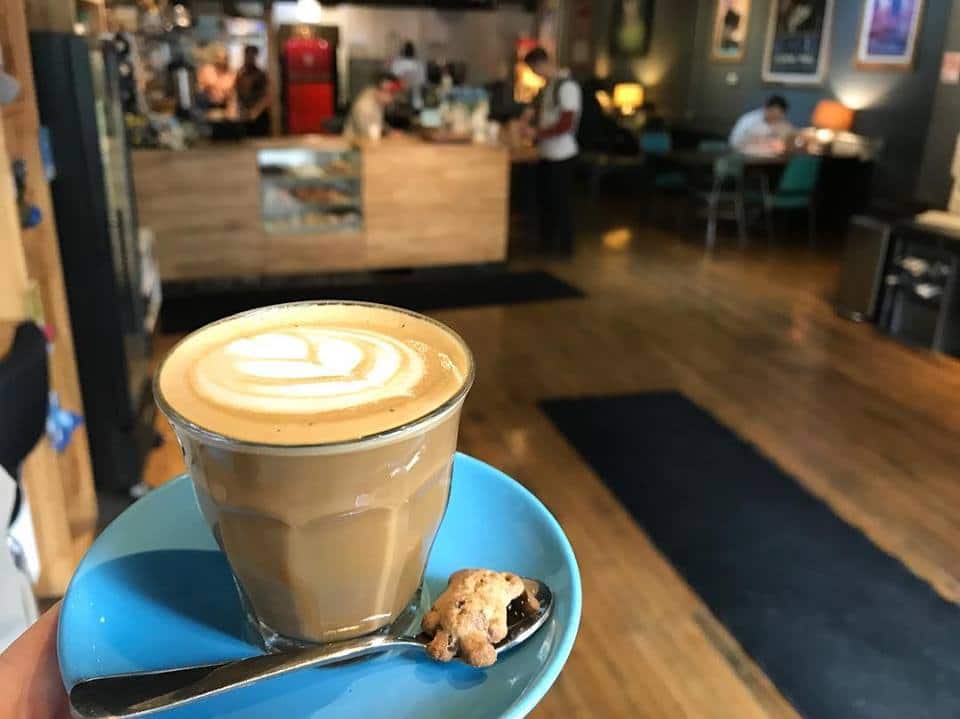 Credit: The Wormhole / Facebook
At the Wormhole Coffee, travelers have the opportunity to travel back in time while they drink their favorite brews. This coffee shop maintains an 80's theme, with a variety of decorations reproducing the style and culture of the era. For example, you'll find a DeLorean, as well as movie posters of films from the 1980's. Wooden counters, tables, and chairs also produce a welcoming, warm atmosphere, ensuring customers never want to vacate the premises. The Wormhole, one of the best coffee shops in Chicago, remains a friendly place to have a cup of joe.
The Wormhole Coffee serves hand-brewed coffee, so customers can receive the best taste and flavor from every mug. While you can try local brews and enjoy the pure taste of the beans, the shop also crafts specialty drinks. A popular choice among Chicago residents is the Koopa Troopa, a latte made with peanut butter and other ingredients.
6. Sawada Coffee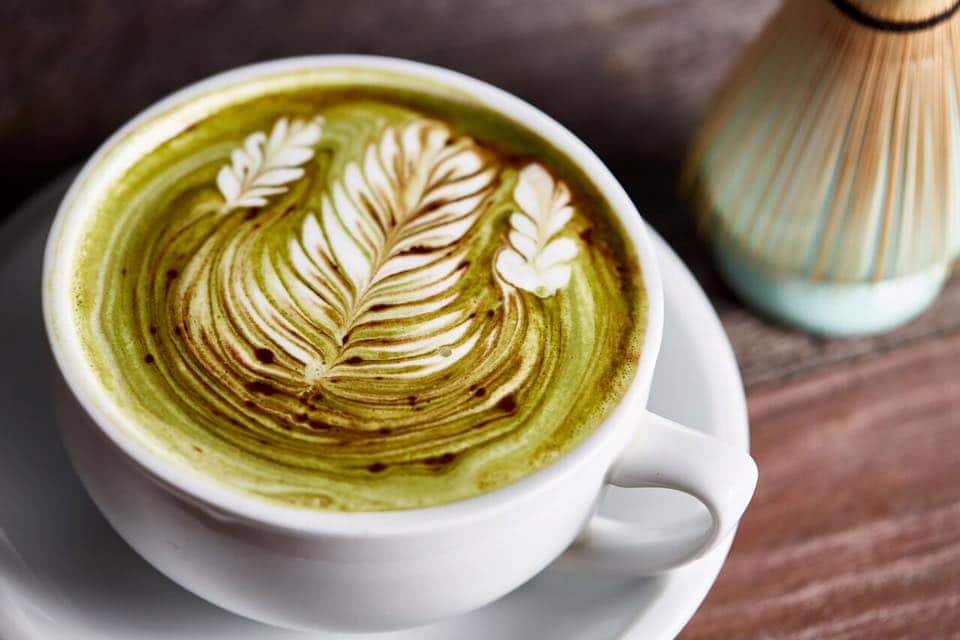 Credit: Sawada / Facebook
If you're searching for the best coffee shops in Chicago, look no further. Sawada serves top-notch brews to Chicago visitors on a regular basis. Inside Sawada, travelers will find an interior space designed for relaxing and hanging out among friends or strangers. The interior of this coffee shop contains various seating areas, as well as a ping pong table. Of course, the famous barista Hiroshi Sawada, who owns this shop, has influenced the design and drink recipes here.
The rustic style of Sawada Coffee lets customers feel at home when they sit down at the tables and drink. On the coffee list, you can find drinks like a Black Camo Latte, Cappucino, High Five Mocha, and Americano. Travelers who like tea may also order Chai Lattes and Cold-Brew Jasmine tea. Sawada also offers a selection of doughnuts daily, with different flavors changing depending on the day.
7. Metropolis Coffee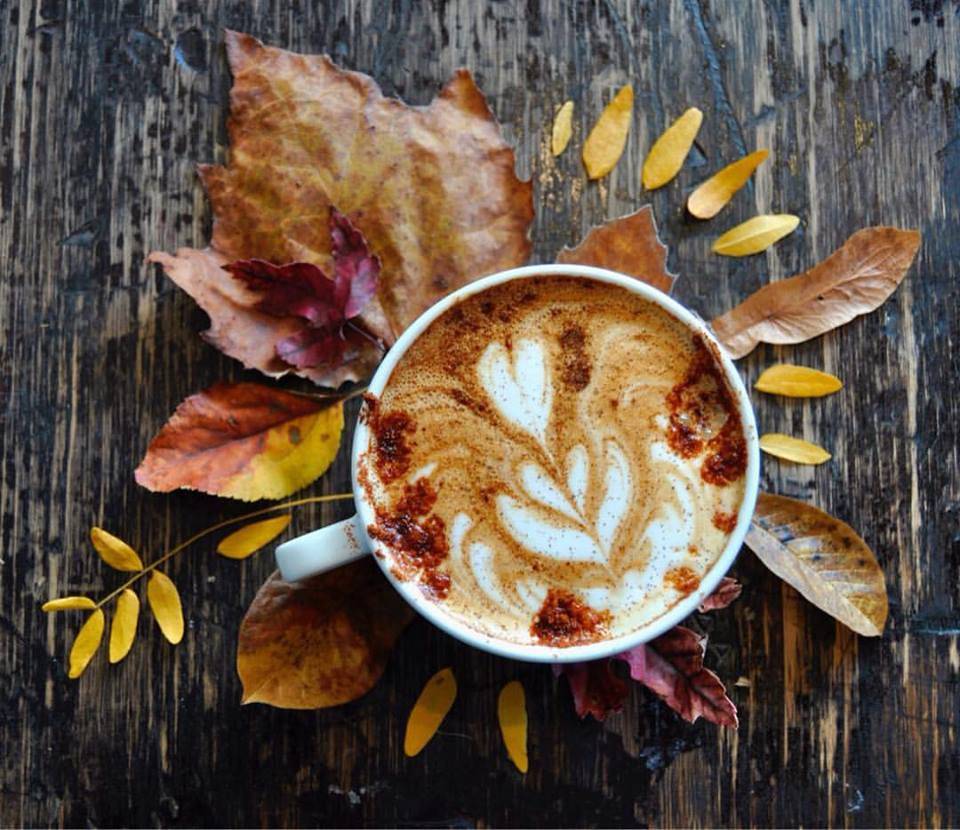 Credit: Metropolis / Facebook
According to Metropolis Coffee, the café strives to be a place where community members can gather and enjoy time together. This means the coffee shop prioritizes welcoming service for all of its customers, so everyone feels comfortable while here. Metropolis Coffee also highlights the artworks of its community, and plays lively music to produce a vibrant, joyful atmosphere. Along with serving their excellent coffees, Metropolis provides a space for discussing culture and community.
As one of the best coffee shops in Chicago, Metropolis Coffee serves only fresh-brewed, delicious coffees. Additionally, the café serves an array of breakfast foods to satisfy hungry customers. Items such as quiches, pies, and pastries will satisfy any craving for filling, comforting bites to eat. This means you can enjoy a scrumptious baked good while sipping on a cup of bold, hot coffee. If you want to feel a part of the Chicago community, consider spending a few hours at Metropolis.
8. Cà Phê Dá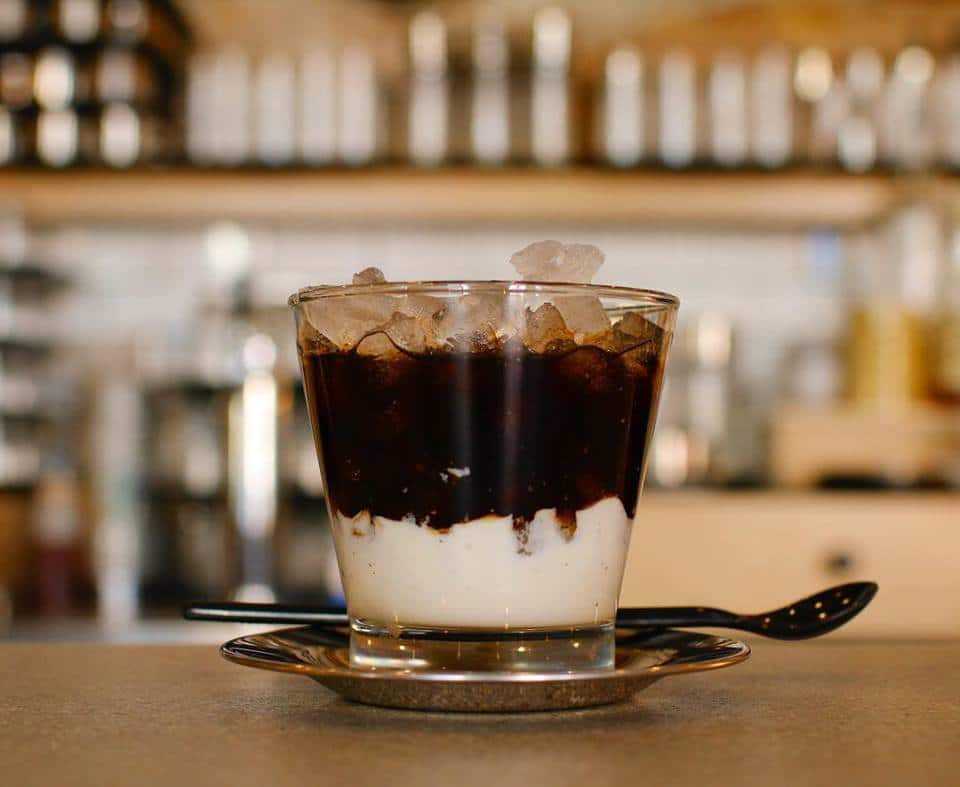 Credit: Cà Phê Dá / Facebook
This café serves coffee and foods according to Vietnamese traditions, though the recipes maintain a unique twist. At Cà Phê Dá, customers can order specialty coffee drinks that remain central to Vietnamese cuisine. The Cà Phê Trứng consists of coffee and vanilla egg custard, making for a thick and sweet morning drink. In case you want something cool and refreshing, you could also order the Cà Phê Đá Xay, a coffee slushie. Other options include black coffee, iced or hot, and coffee combined with ice and house-made yogurt.
In addition to the delicious Vietnamese coffees, Cà Phê Dá also serves a number of tasty dishes. If you want something small and sweet to accompany your coffee, choose a coconut bun or lychee danish. Those with bigger appetites should pick a Vietnamese sandwich, which comes with meat and unique toppings like pickled papaya. Hot dishes, such as fried wings or a grilled chicken and noodle salad, will certainly fill you up. With its unique drinks and dishes, this location represents one of the best coffee shops in Chicago.
9. Plein Air Cafe & Eatery
Credit: Plein Air / Facebook
Travelers looking for somewhere inspiring to start their day while enjoying coffee should visit Plein Air Café & Eatery. The bright coffee shop remains popular among students and working adults, as the light space provides motivation to complete tasks. White walls and plenty of natural light ensure you can stay focused on your work as you sip on coffee. You can't avoid feeling cheerful when you take a seat inside this coffee shop.
A French atelier-inspired café, Plein Air feels open and airy, allowing customers to remain at ease while inside. Since the coffee shop changes their beans based on the season, you'll get to try something new when you come. Try a classic espresso in the European style, and then consider ordering from the café's delicious menu. Breakfast items include things like a decadent Mascarpone-stuff Brioche French Toast and a House Made Biscuit Sandwich. For lunch, you could select a Goat cheese with sweet pepper baguette. Plein Air represents one of the best coffee shops in Chicago for travelers who enjoy light and airy spaces.
10. Gaslight Coffee Roasters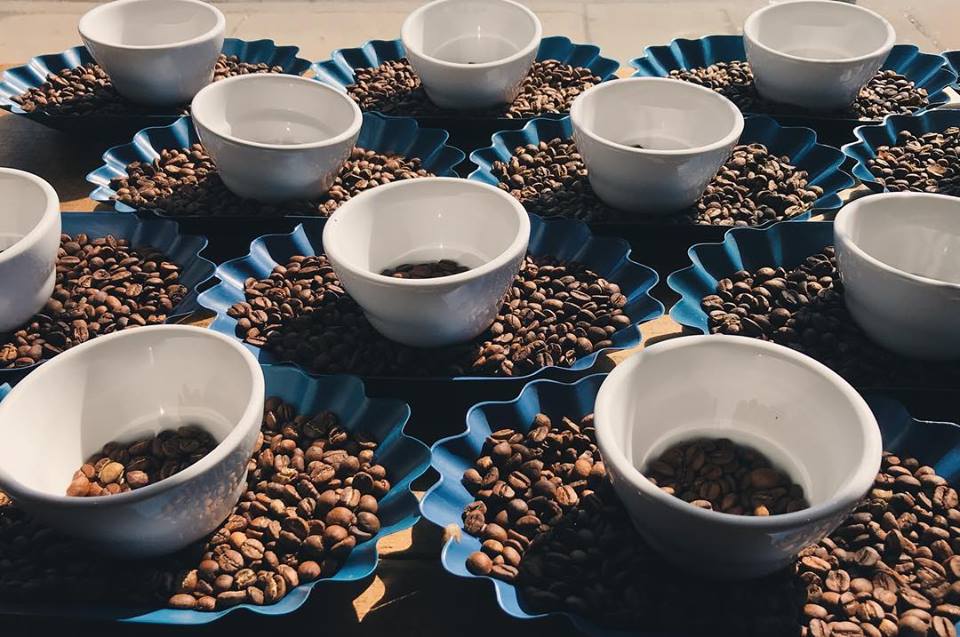 Credit: Gaslight / Facebook
This independently owned coffee shop invites all kinds of travelers to enter for a tasty cup of coffee. Gaslight Coffee Roasters maintains an unassuming appearance, making it appealing for those who hate pretentious cafes. Casual and cozy décor ensure customers can hang out while feeling comfortable. A number of tables and chairs allow visitors to sit for hours and catch up on work or reading. Those who prefer low-key coffee shops will definitely want to make this a must-visit location during their trip to Chicago.
When you come to Gaslight Coffee Roasters, you can rest assured that you'll receive a tasty cup of joe. House-roasted coffee provides the bold and rich flavor you want to start your day. Depending on how long you stay, you could order breakfast and lunch from the café. The kitchen at Gaslight focuses on utilizing local, seasonal ingredients, so every bite tastes fresh and flavorful.
Head to the best coffee shops in Chicago during your trip to the city.
When you travel to new places, trying out the area's top bars and restaurants remains a popular activity. This remains the case when tourists come to Chicago, an exciting destination in the Midwestern U.S. However, travelers with an affinity for coffee may want to visit Chicago's various coffee shops during their trip. Everywhere you go, you can find a cool place to sip on warm drinks and enjoy the ambiance. Hopefully, our list of the best coffee shops in Chicago has helped inspire you to make some coffee-related travel plans. You'll be sure to discover a new favorite brew or coffee flavor after trying out various kinds at different locations.
Related Article: Where to Find the Best Coffee in Seattle