Looking to indulge your sweet tooth? These amazing Indian desserts are just the thing.
Besides its rich culture and heritage, one of our favorite things about India is the diversity of cuisine that it offers. Whether you're traveling to India or just looking to sample some different foods, these sweet treats are just what you need. Mithais (sweets) are an integral part of the Indian culinary scene. When you're ready to sit down for a good meal or pick up a little something extra at a festival, this guide will walk you through the most delicious Indian desserts you need to try out.
Most of the Indian desserts on our list are made from milk or condensed milk. In them, you will find spices like cardamom, nuts, pistachios, dried fruits, and other natural additives. In the northern region, laddu and kaju katli are particularly popular. Looking to the south, you'll find plenty of mysore pak and double ka meetha. Each of these desserts have special variations, which add to their unique qualities.
Here Are Our Picks for the Most Amazing Indian Desserts You Need to Try
1. Laddu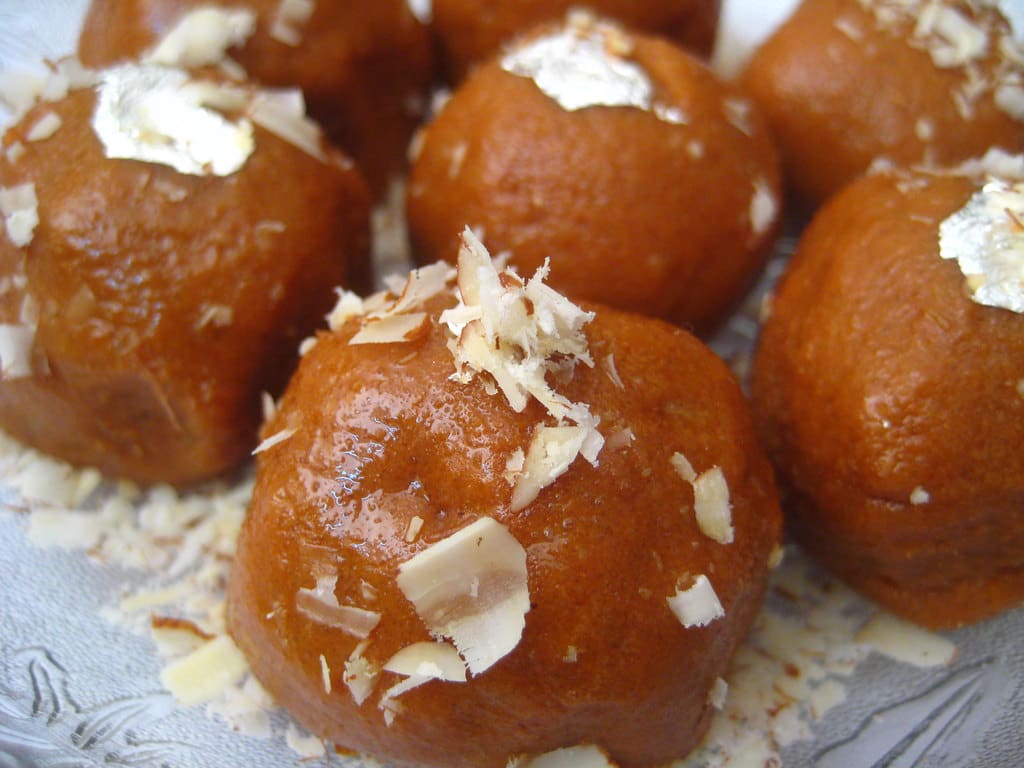 Credit: Soniya Goyal
If you haven't heard of laddu before, it's about time you did. It's only the most popular festival treat in India. While there are many different variations of this sweet, the most popular one by far is motichoor laddu. Legend has it that this Indian dessert was invented by the ancient physician Susutra, who used sesame as an antiseptic for his surgical patients. These little balls of goodness are the most common offerings given to God.
2. Gulab Jamun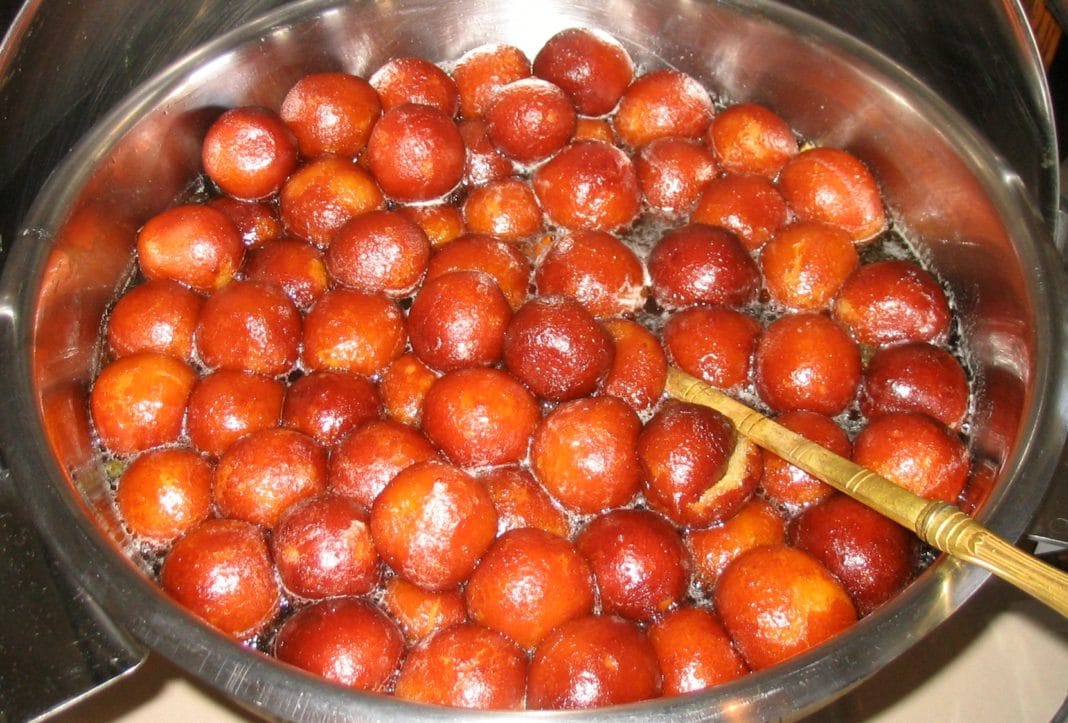 Credit: Wikimedia Commons
Another popular Indian dessert, Gulab Jamun is sweet, savory, and highly addictive. Made from flour dough and milk powder, these sweet, fluffy pastries are fried and then soaked in syrup. But that's not what gives it the best touch. At the end of the cooking process, they are often flavored with cardamom and rose, giving it a unique taste. In south India, you'll find a similar version of gulab jamun, called unni appam. Made from rice flour, unrefined sugar, banana, and coconut, it offers a lighter, fruitier alternative to try.
3. Kulfi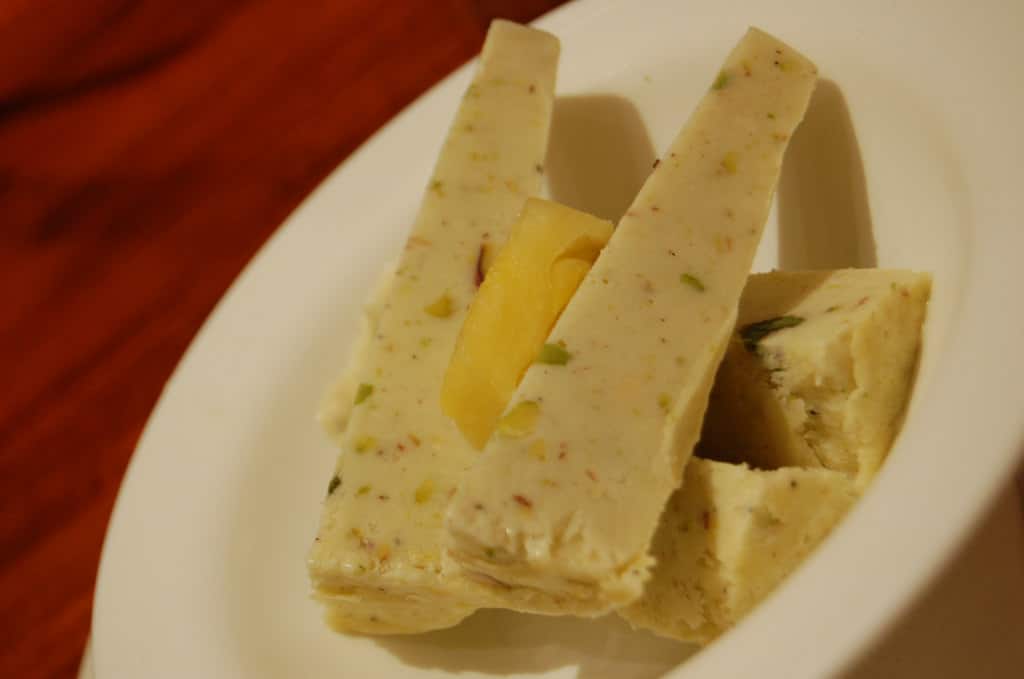 Credit: Flickr
Doesn't this look delicious? It's time for you to try out one of our favorite Indian desserts. Kulfi is India's version of ice cream. However, since it's much creamier and more dense than typical ice cream, it can't be made simply by whipping the cream before freezing. Instead, the cream is first boiled to reduce its volume and then frozen. While kulfi is traditionally flavored with cardamom (a favorite Indian spice), it also often comes in flavors like mango, pistachio, saffron, vanilla, and rose. It can also be served up as falooda kulfi, along with slim noodles and dried fruits.
4. Gajar ka Halwa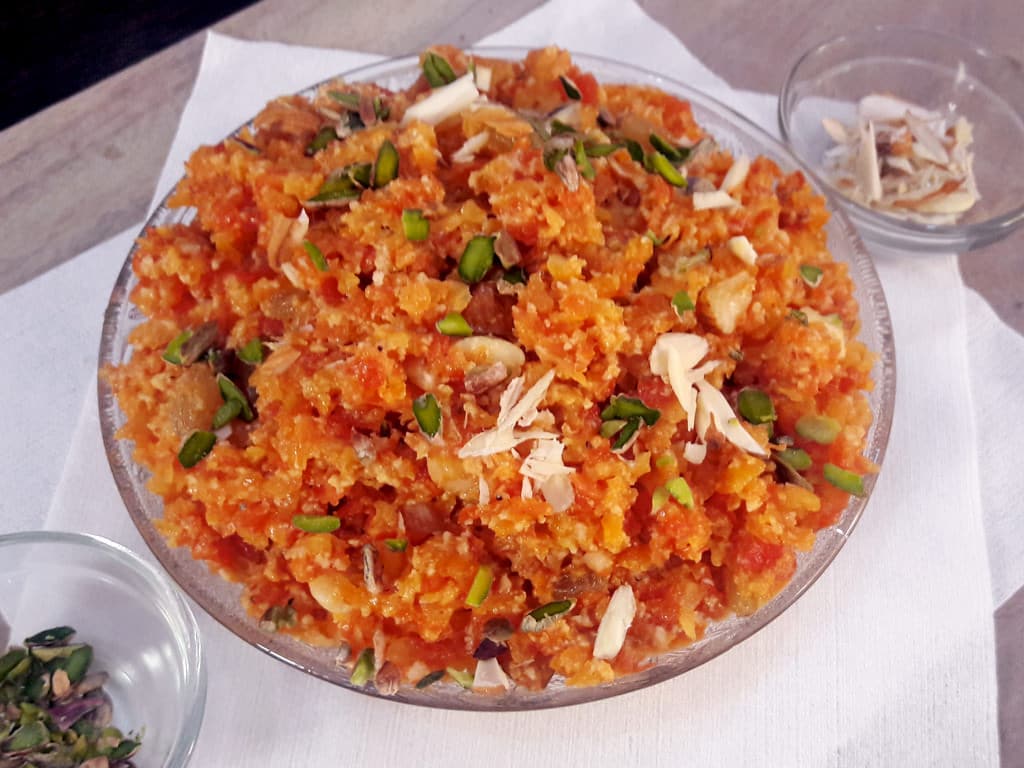 Credit: Soniya Goyal
Carrot halwa is by far the most popular variation of these Indian desserts. This sweet treat originated from the royal Mughal kitchens and is particularly popular in the north during the winter season. While the taste is full, the ingredients are wonderfully simple. All you need are grated carrots, milk, sugar, and a generous portion of ghee (butter).
5. Kheer and Phirni
Credit: Sumit Surai
You can't visit India without indulging in some kheer and phirni. These traditional rice milk puddings offer a smooth and creamy texture. Flavored with saffron and cardamom, they offer a rich taste, garnished with nuts and dried fruit. Phirni is always served chilled and kheer could be served either hot or cold. Payasam is the southern version of northern India's kheer. You'll often find it served up at festivals. It is one of the main dishes offered during Kerala's Onam festival Onasadhya feast.
6. Sandesh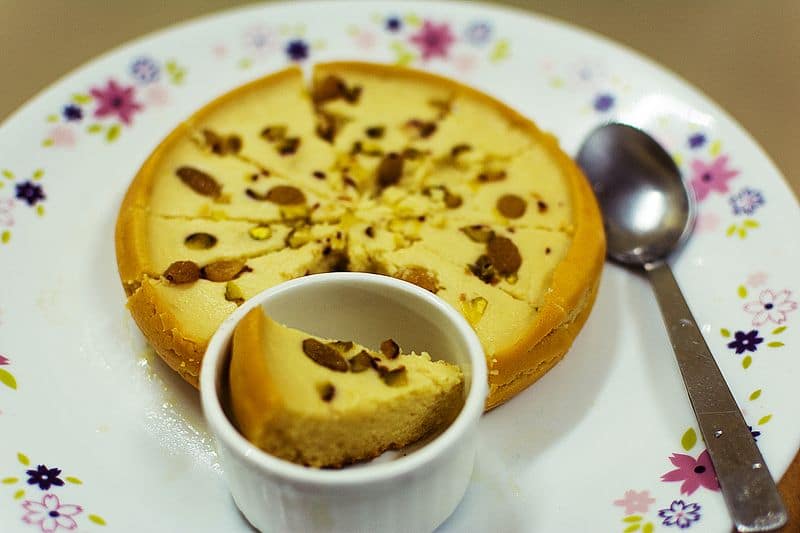 Credit: Wikimedia Commons
Bengal is known for its sweet treats. So, it's no wonder that sandesh is a local favorite. Made from chenna (curdled milk residue), this dessert is believed to have been inspired by cheese-based dishes that early European traders brought to the city of Kolkata. From the colorful presentation to the sweet, creamy flavor, what's not to love?
7. Rabri
Credit: Ravi Talwar
We're all for the sweet and creamy milk-based Indian desserts. If you've got a major sweet tooth, satisfy it in rabri. Covered in layers of cream, the rich texture gives way to an array of spices. Cardamom, saffron, and nuts are a few of the primary ingredients. It gets even better. Culturally, rabri is eaten with other desserts to bring out its full flavor. So, you get twice the sweets. Typically, it's served up with treats like gulab jamun and jalebi. Looking to West Bengal and Odisha, mishti doi is like rabri in consistency – minus the nuts and spices.
8. Barfi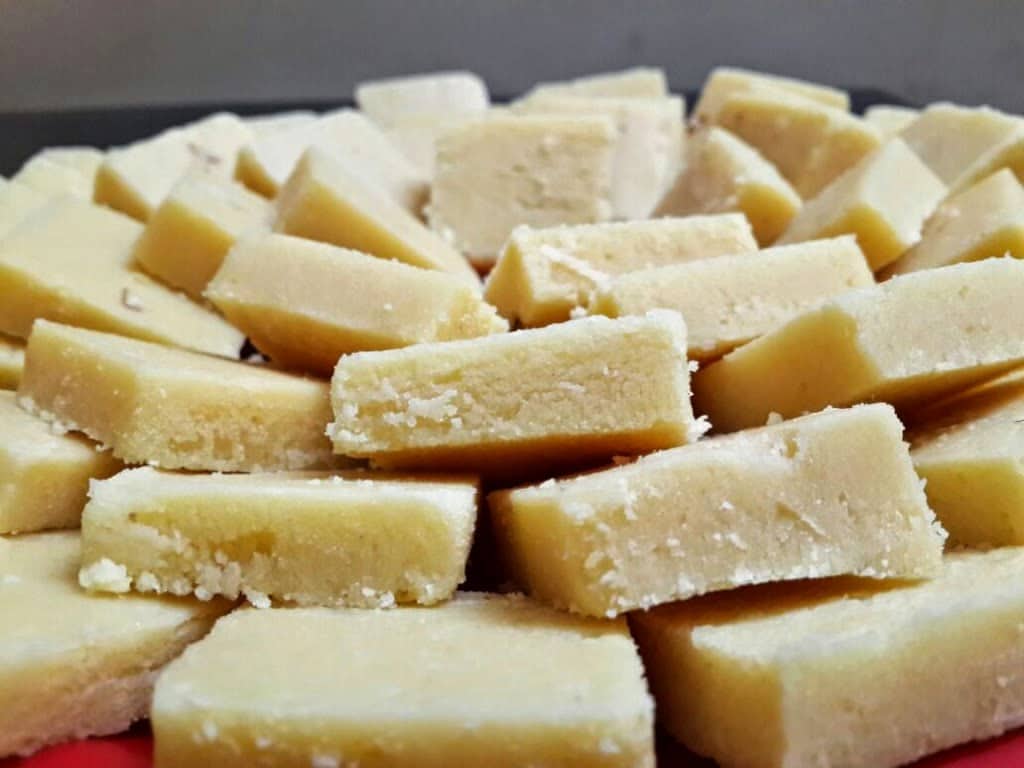 Credit: Afsana Samad
This renowned fudge dessert lives up to the hype. Taking its name from the Persian word for "snow," the main ingredient is condensed milk. You'll find that barfi comes in many varieties. Among the most popular are kaaju barfi (with cashews) and pista barfi (ground pistachios). Here's the fun part. Take a look at the silver coating. While it looks like foil, it's actually edible!
9. Jalebi
Credit: Soumyadeep Paul
Okay. We're going to be completely honest with you. There's nothing healthy about this dish. But it is absolutely delicious. So, there's that. Made from deep fried dough coils and refined flour, it's sweetness comes from being soaked in saffron syrup. While it's considered to be one of the most popular Indian desserts today, its origins trace elsewhere. Jalebi's origins are in the Middle East, believed to have been brought to India by historical invaders.
Isn't it odd how that works? With this said, there's no doubt that it's been ingrained into the culture. Walk anywhere outdoors and chances are, you'll smell it from afar, sizzling in a nearby food stall.
10. Rasgulla/Rasgolla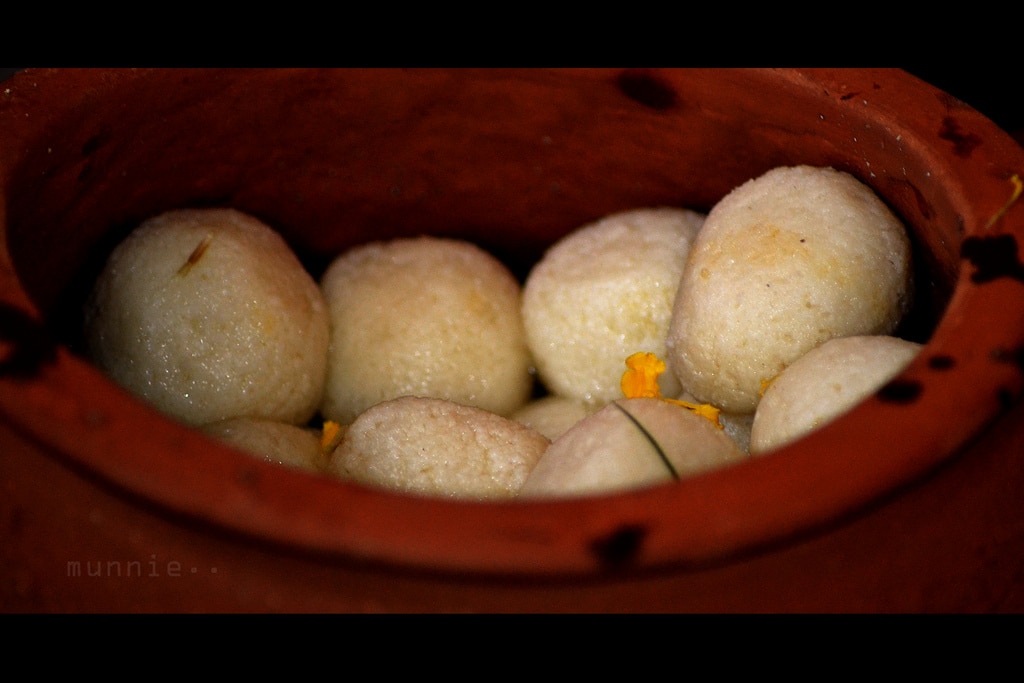 Credit: Nupur Dasgupta
If you haven't tried rasgulla before, you're seriously missing out. These are some of our favorite Indian desserts. Made from semolina, cottage cheese, and sugar syrup, this sweet treat has a cult following in Odisha and West Bengal. In fact, these two states have even contended as to which hosted its origin. Common belief holds that the confectioner Nobin Chandra Das from Kolkata created the dish in 1868 after a lot of experimentation.
But here's the interesting part. The Odisha government claims they have evidence that rasgulla existed in their state prior to 1500, having been served at the Jagannath temple in Puri. Every July, Odisha holds the Rasgolla Dibasa festival to celebrate these sweet eats.
11. Soan Papdi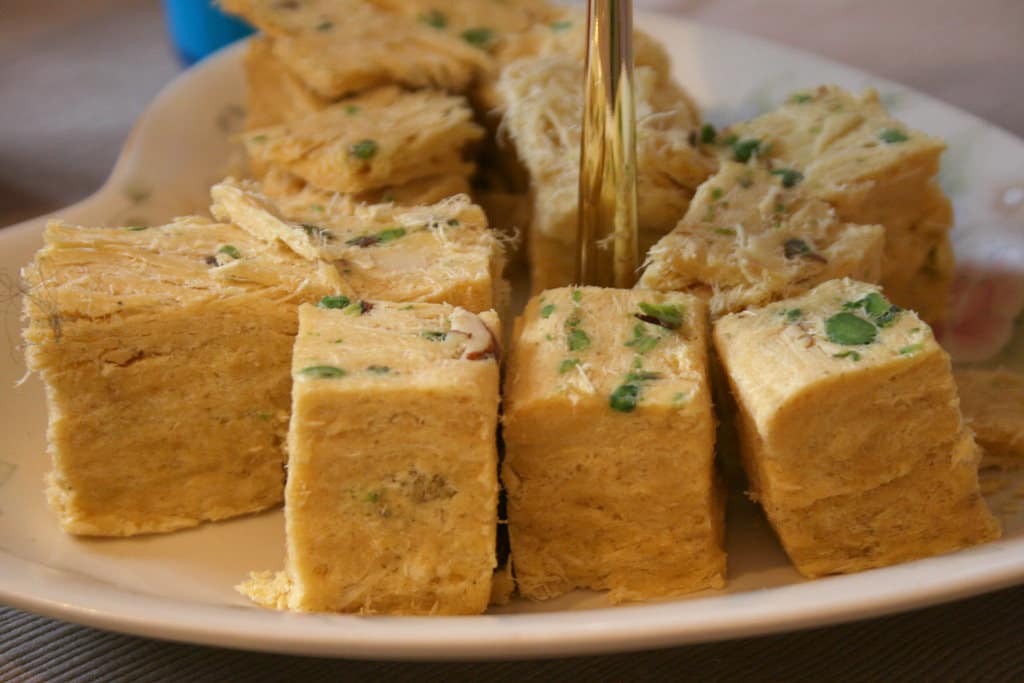 Credit: Abigail Batchelder
Are you trying to be a little more health conscious? Soan papdi is a light, flaky melt in your mouth kind of dessert. While it's not as heavy as some of the other Indian desserts on our list, you'll still get a bit of a sugar rush. This lovely little pastry brings together gram and refined flour, sugar syrup, ghee, and milk. If you'd like to add some cardamom and nuts, you can. But if you're attempting to make this yourself, we've got to give you a fair warning. It's no easy task. Gaining that fluffy texture takes time and finesse.
12. Kesar Peda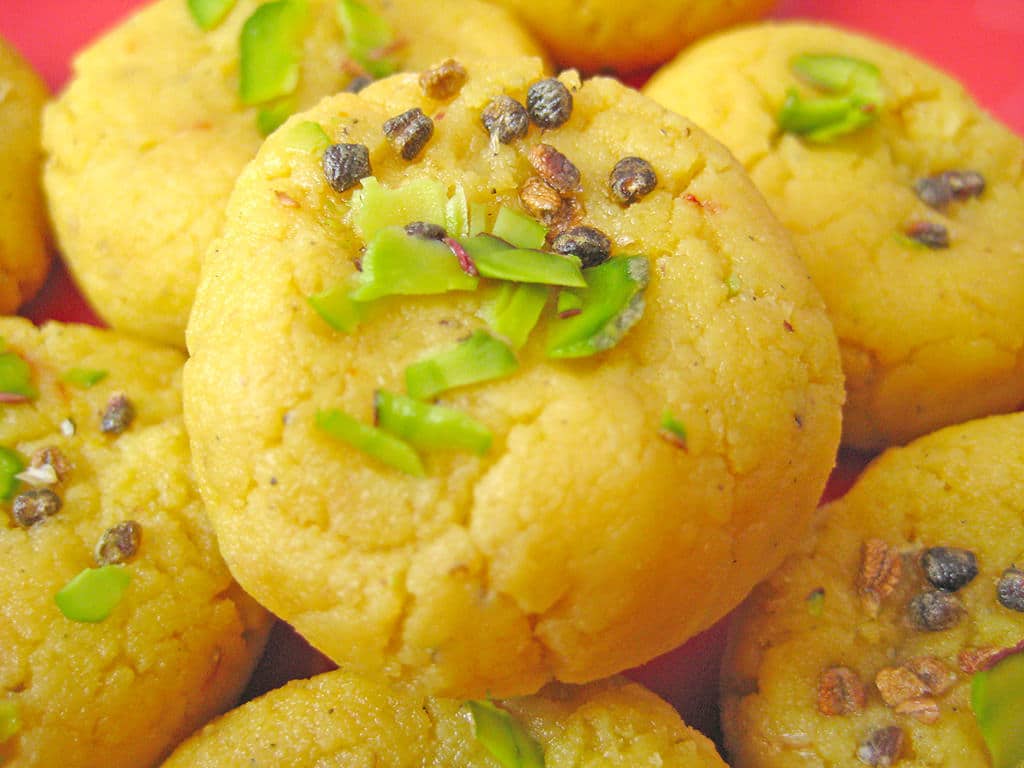 Credit: Sameer Goyal
Think of kesar peda like a milk fudge. In the baking process, the milk is mixed with sugar, thickened and then heated. Its origins are believed to be in Mathura, the holy birthplace of Krishna. The most popular version of this dish is flavored with saffron (kesar) and topped with pistachios.
13. Ghevar
Credit: Sumit Surai
Originating in the state of Rajasthan, this sweet treat is eaten mainly during the Teej Festival. This two-day ceremony is celebrated by married women. Here, the goddess Parvati, Lord Shiva's consort, is called upon for marital bliss.
14. Ras Malai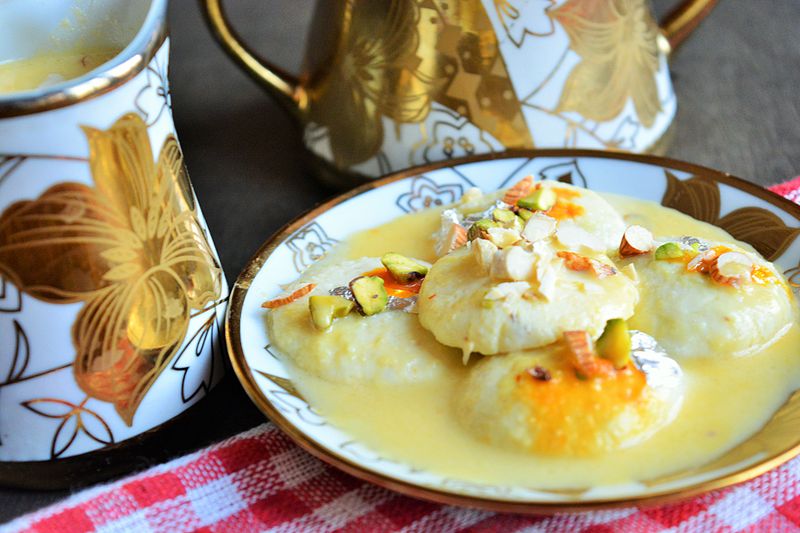 Credit: Wikimedia Commons
Here's yet another sweet Bengali dish for your viewing (and tasting) pleasure. Meaning "juice and cream," this dessert brings together creamy cottage cheese dough soaked in sweet, condensed milk. Krishna Chandra Das is often credited with creating these delightful Indian desserts.
15. Malpua
Credit: Scott Dexter
A pancake-like dessert, malpua is only found in Odisha. While the batter is typically made from flour, the ingredients vary across the state's regions. Like many of the Indian desserts on our list, cardamom is used to enhance the flavor. After the food is deep fried, it is dipped into a sweet syrup and topped off with a condensed milk, rabri. Yum.
16. Mysore Pak
Credit: Charles Haynes
This is one of the most popular Indian desserts in the southern region. This sweet dish is thought to have taken root in the Mysore Palace during the 19th century. Under the reign of Maharaja Krishnaraja Wadiyar IV, its popularity spread among the people. An indulgent treat, it is made up of flour, sugar, and of course, plenty of ghee. We'll take two please.
17. Rasmalai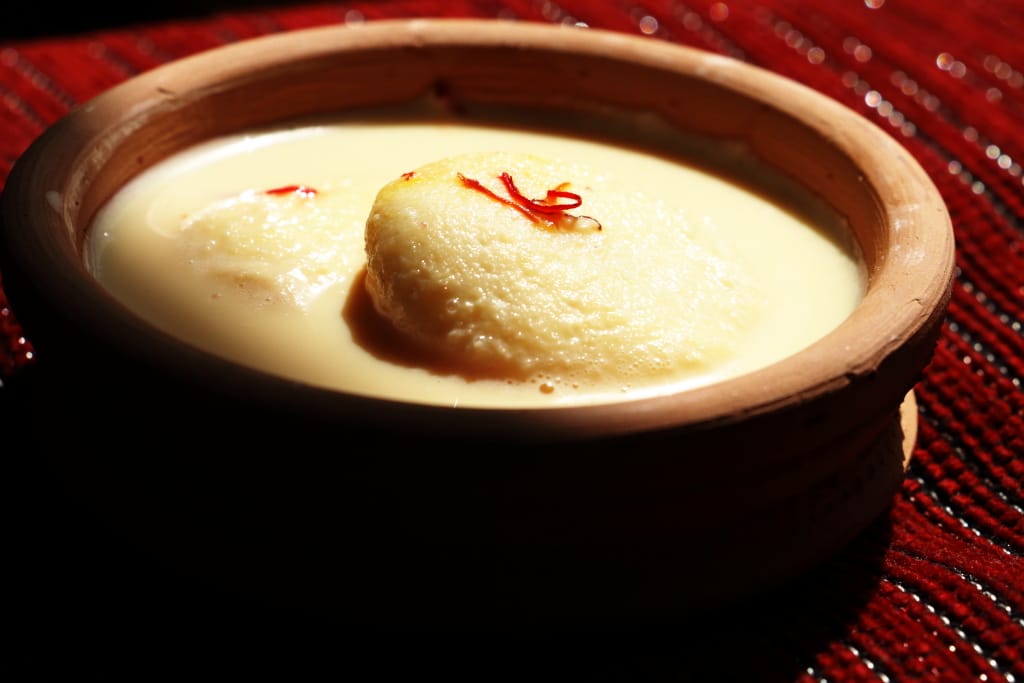 Credit: Wikimedia Commons
Rasmalai is one of the most delicious traditional Indian desserts. Juice and cream come together to create a cheesecake texture (sans the crust of course). Made from cheese curd, the yellow and white balls are cooked in a thick milk and sugar syrup and then topped off with saffron, kheer, cardamom, and pistachios. So what does it taste like? Picture a soft and creamy consistency. The rich flavor of saffron adds just the right touch, leaving you craving for more.
18. Indian Shrikhand
We've found the perfect breakfast option. How about some sweet yogurt topped with cardamom, nuts, and saffron like a garnish. It's often eaten chilled accompanied with bread. You'll find it's a common dish found in Gujarat and Maharashtra.
Embark On a Foodie Journey to Try Out the Best Indian Desserts
We hope you enjoyed reading our article of the best Indian desserts you need to try. Now, it's time for a taste test. While you can certainly try your hand at these recipes at home, we recommend visiting the country if you can. What better way to immerse yourself in the culture than through the culinary scene? Now, all you need to do is book your trip and plan out your travel budget. Getting there is cheaper than you might think.
Related Article: 17 Amazing Puerto Rican Food Styles You Need to Try