The best beaches in Key West are calling your name.
Craving a winter getaway? Head where the sun's always shining and the water's always warm. Having lived all over the country, I've become one to explore a state quickly. In 2015, I spent the summer of my junior year of college living in Orlando, Florida. Within just a few weeks, I explored all the major cities in Florida. Out of all the places I visited, the Keys were by far my favorite. Based upon my travel experiences, I've gathered a list of the best beaches in Key West for you. Are you're ready to escape the November cold and head somewhere tropical?
A Little Bit About Key West
Did you know that Key West is the southernmost city in the country? A city famous for its vibrant waters and pristine white shores, the island measures only four miles long and a mile wide. That means that even if you're not one to cram a lot into your travels, you could see the entire island in a short amount of time. Biking around it is such a fun way to get a sense of the culture and soak up the scenery.
Since it's close to Havana, Key West has more tourists than it does locals. In spite of its small size and popularity, the culture has been well-preserved. Come enjoy a unique place of history, vibrancy, and explore the best beaches in Key West along the way. Consider paradise found.
Here Are My Picks for the Best Beaches in Key West
1. Smathers Beach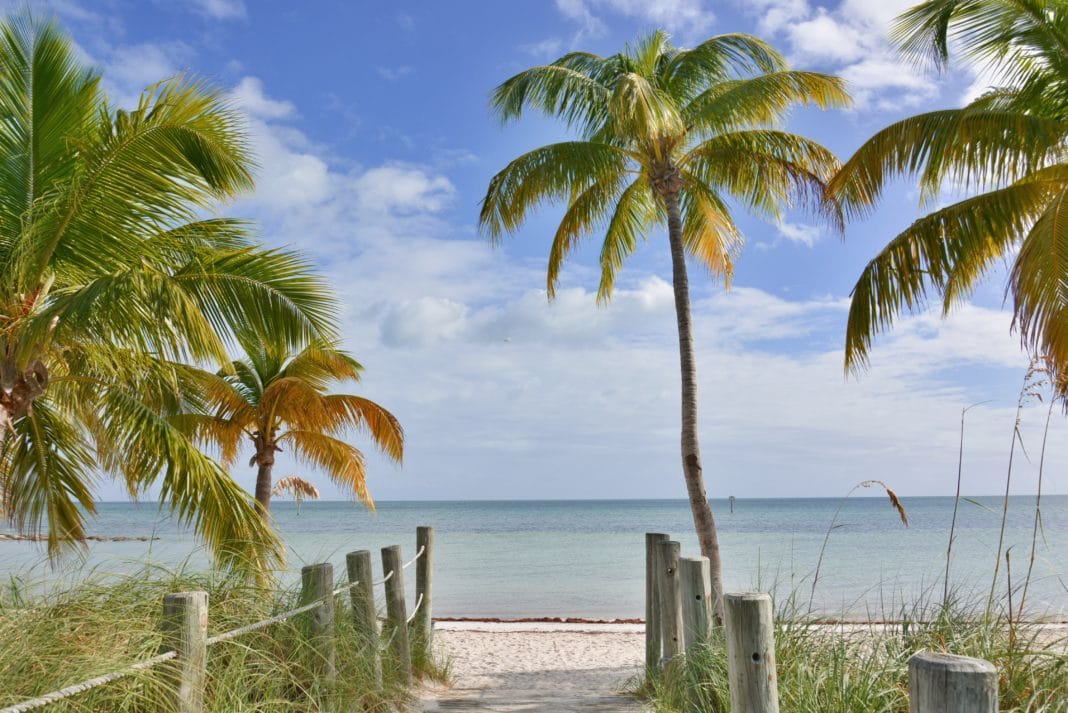 Credit: Julian Colton
Smathers is definitely one of the best beaches in Key West – and one of the most popular too. If you're coming from Key West International Airport, this stretch of sand is super easy to find. Unlike other beaches here, it offers not only a sandy shoreline to throw down your beach towel but also a few more private spots sucked among the mangroves.
Beach access is free but if you want to park your car in the lot, there is a small fee. Additional free parking spaces are located a few meters ahead if you don't mind walking with your beach gear for a minute or two. Grab a few beach chairs, sunscreen, and a cooler. If you happen to forget the drinks though, you'll find there are convenient stands located on the coastline that sell food, drinks, and even rafts.
Whether you're looking to unwind solo or bring the whole family, Smathers has something for everyone. Adventure seekers will be excited to know that it's a great spot for snorkeling, kayaking, and parasailing. Tired parents who just want to lounge on the sand will be happy to know that it's also a great place to take the kiddos. The currents never get strong here and the water is shallow for a ways out (aka there's no steep drop off point near the shore).
Last but certainly not least, I appreciate the public amenities located just nearby. Several shops offer spots to rent out some fun gear. After you're done for the day, on-site public beach restrooms offer a clean and convenient place to change and wash off some sand.
2. Dog Beach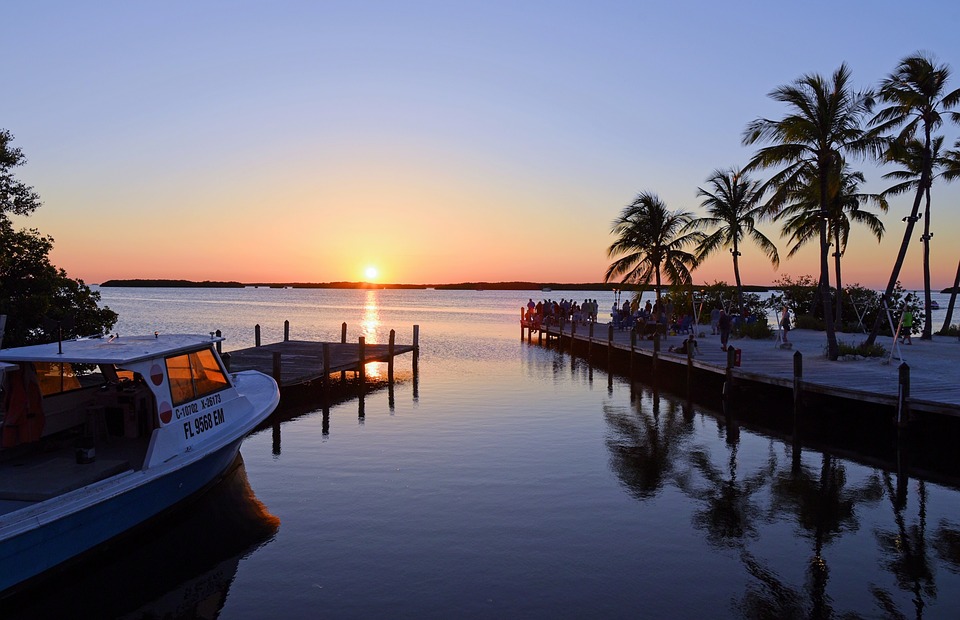 Dog lovers, unite! It's not every day you can find a dog beach – and one that's actually clean and nice at that. Bring your four-legged friend and enjoy the best beach day under the sun. This is the only beach in Key West that allows you to take your dog off leash and let him roam around in the water too.
Keep in mind that the beach is only 20 feet across, sop that doesn't leave a lot of room for people to lounge. But if you're looking to get some exercise and wear out your energetic dog, this is the place to be. After a few hours on the sand, head over to Louie's Backyard, an adjoining eatery that offers a great place to wrap up the day.
3. Higgs Beach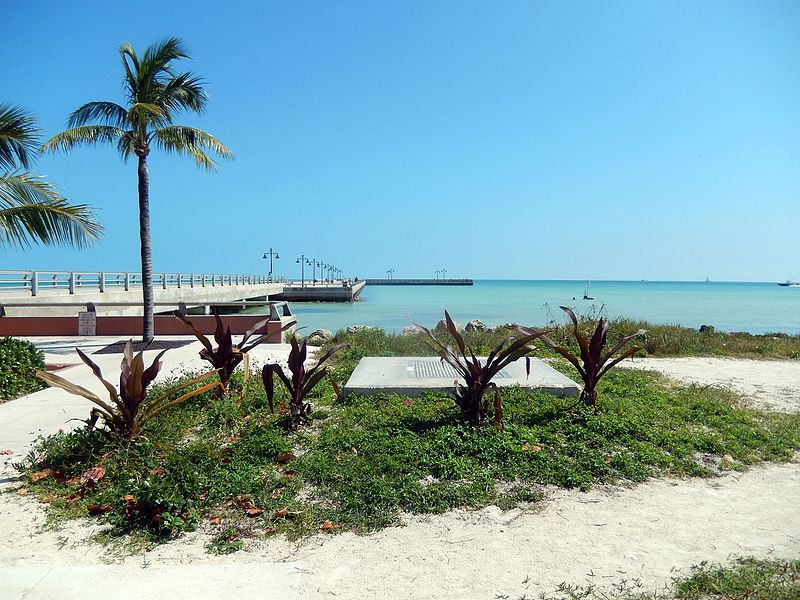 Credit: Wikimedia Commons
Right next to Smathers Beach, you'll come upon Higgs. If you're looking for a more quiet escape, this is a serene alternative. Soft white sand offers a comfortable place to lie, while the palm-lined shoreline brings a cool shade. One of the things I appreciated the most when I visited Higgs was the free parking. As simple as this sounds, it takes a lot of stress out of travel in the summer.
And if you're in the mood to treat yourself to a little bit of luxury, Tropical Watersports Key West rents out two lounge chairs and umbrellas daily for $30. Are you looking for some space to enjoy water sports on the ocean? Since Higgs Beach is uncrowded, you can also rent out some paddleboards or snorkeling gear and enjoy the coast all to yourself (especially if you visit during the fall and winter months). Outside restrooms and showers are available here too.
4. South Beach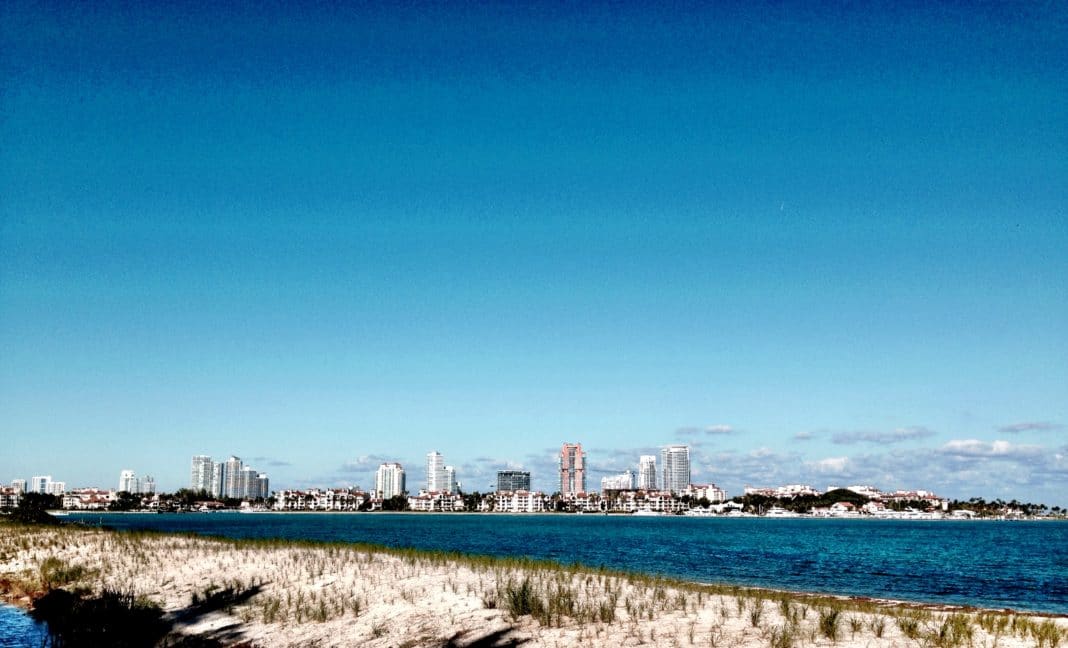 Credit: Flickr
No, I'm not talking about Miami. South is also one of the best beaches in Key West. While the coastline is comparatively smaller than both Smathers and Higgs, there's something to be said about the charm of South Beach. As the southernmost end of Key West, its proximity to Cuba brings a unique local flavor you won't find anywhere else in the island city.
Come here with the kids to relax and enjoy all the R&R you've been waiting for. A mellow atmosphere offers just the perfect place for you to spread your beach blanket, have a picnic, and listen to the rhythm of the tide. In the area, you'll also find a few water fountains, a charming little cafe, and beach stands with delicious smoothies to beat the heat.
Don't want to get up? Hire a sunbed and you can get the drinks brought to you for free instead. While there aren't any public restrooms and showers on this beach, the nearby restaurant/bar allows beachgoers to use their facility.
5. Rest Beach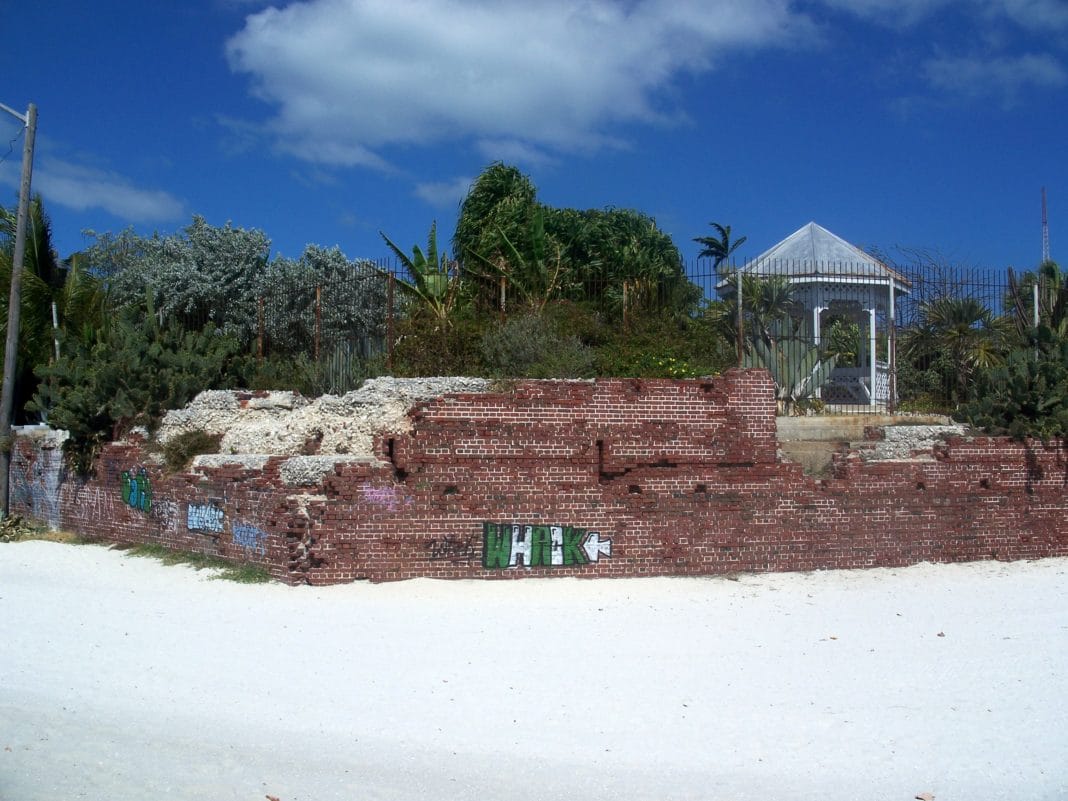 Credit: Wikimedia Commons
It's all in the name. Known by the locals as C.B. Harveys, this white sand beach is a spectacular place to watch the sunrises and sunsets. Spanning 300 yards long, it makes up for in beauty what it lacks in size. While I'm admittedly not a morning person myself, one of my favorite moments on my trip was grabbing a cup of coffee and getting to this stretch of sand at 6 am.
Bring your favorite cozy sweater, blanket, and some good music. There's something magical about watching the world while the rest of it around you waits to wake. Rest is one of the best beaches in Key West. But don't just take my word for it. Go and see yourself.
6. Fort Zachary Taylor Beach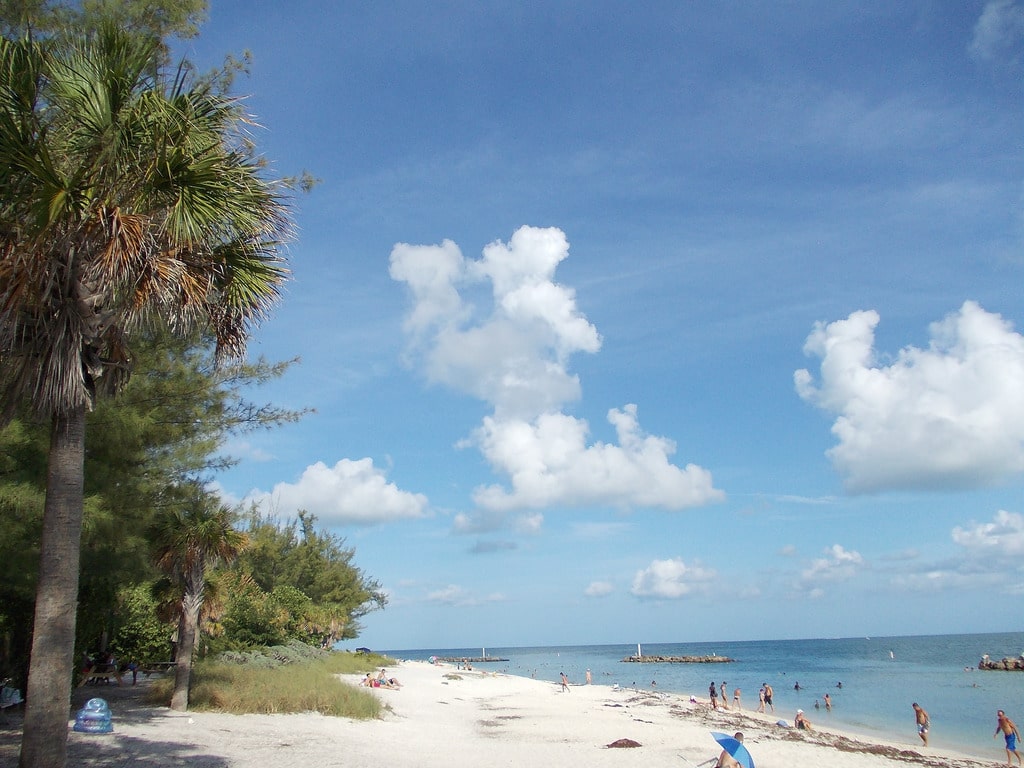 Credit: Ben Pettifer
Among the best beaches in Key West, Fort Zachary Taylor is one of the natural ones. The shore is composed of ground coral. Many of the guests who frequent this stretch of sand do so for the amazing snorkeling and diving opportunities (getting PADI certified is easier than you think!). Get a close view of some of the most beautiful indigenous marine life – dolphins, turtles, barracuda, and even goliath grouper.
Here's a fun fact. Originally known as Fort Zach, this beach was once a fort completely encircled by water. If you're interested in learning more about its original history, daily tours of the fort are offered daily starting at 12:00 noon. Since it's also a state park, a ranger will take you around as you explore the history and background of the region.
7. Bahia Honda State Park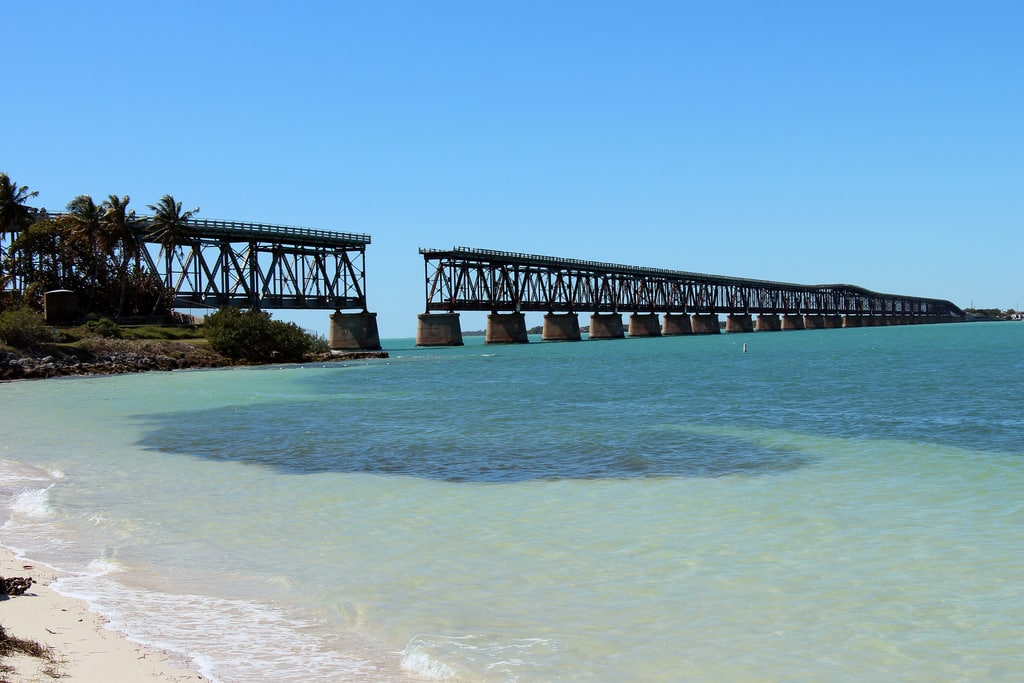 Credit: Karl Noring
Have you seen anything more beautiful than this vibrant turquoise water? Bahia Honda is home to one of the most beautiful beaches in Key West. Since it's located on both the Atlantic and the Gulf of Mexico, the water here is some of the warmest you'll find off Florida's coast. A mesmerizing expanse of sugar white sand and vibrant contrasts, it's clear to see the draw for many travelers around the world.
What I love in particular about Bahia Honda is its beautiful campsites. That's right. Grab your tent or pack up the RV. This state park offers everything – water, electricity, boat ramps, and even cabins to rent if you would like. Just make sure to reserve your spot in advance. If you'd like, you can make them up to months in advance through ReserveAmerica.
Make sure to bring your snorkel gear too. You'll find an abundance of unique marine life. Rays are frequently seen in shallow waters by the shore, small fish flock around the reefs, and there's even a good chance you'll find a shy nurse shark hiding among the rocks too.
8. Dry Tortugas National Park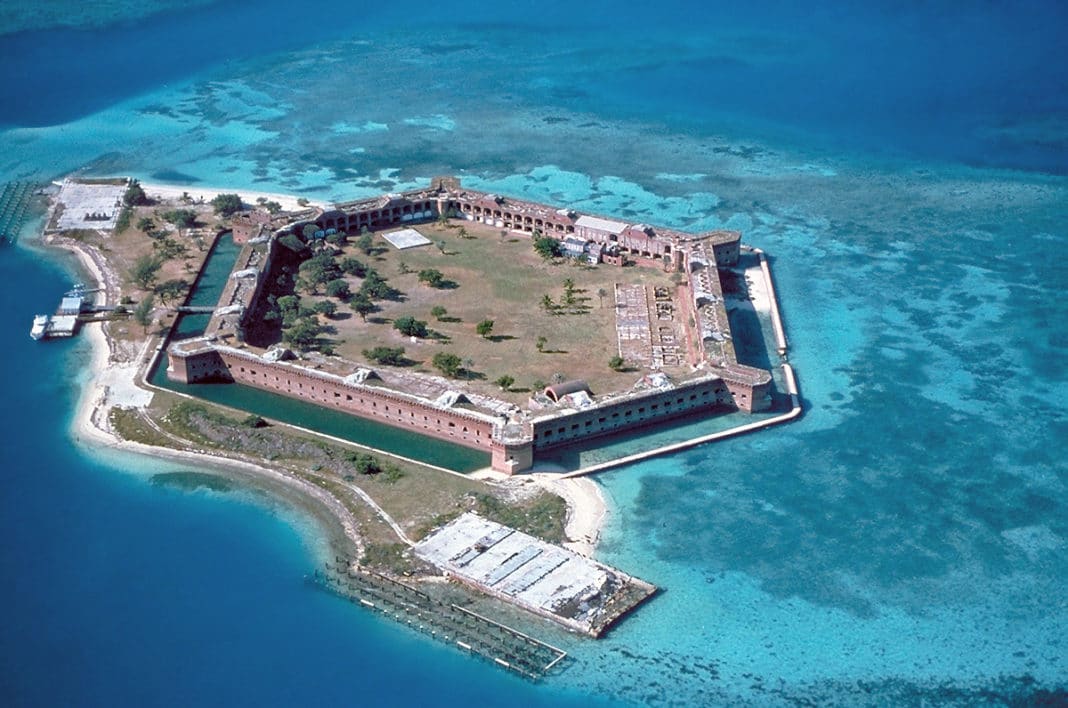 Credit: Wikimedia Commons
Who else is thinking of the Curse of the Black Pearl? If you didn't already know, Tortuga is a real place. Discovered by Ponce de Leon in 1513, the Dry Tortugas were named after an indigenous population of sea turtles living in the island's waters. Known among sailors for its treacherous reefs, a lighthouse was built on Garden Key in 1825 to warn seafarers and guide them to safety. It is known to have the largest concentration of shipwrecks on the continent.
You can only reach the island by boat or seaplane. But the reward is more than worth the trek. Think about all the amazing snorkeling opportunities you'll have/ When you arrive, you are immediately greeted by a beautiful 19th-century brick fort.
Fascinatingly, it was also because of the Dry Tortugas that the U.S. was able to build one of history's most strategic harbors. Out of it, Fort Jefferson was born in 1846. And while it was never technically finished, it receives thousands of curious visitors every year. Located some seventy-one miles from Key West, it makes a great day trip to plan. You can take a ferry from Key West to the beach. The trip includes all three meals, snorkeling gear, and a tour of the fort.
That sounds like a great deal if you ask me. Swim, sunbathe, and soak up the sights. While only 1% of this beach is actually sand, knowing that you're seeing the third largest coral reef in the world of its kind is pretty spectacular. Prepare to get tan and spend most of your time participating in the park's many water activities.
Book Your Trip and Explore the Best Beaches in Key West
I hope you enjoyed reading my picks for the best beaches in Key West. As you can see, this Florida dream destination is highly underrated. If you're seeking a warm place to get away this winter, the Keys offer the perfect place for rest, relaxation, adventure, and everything in between. There are so many things to do here. Have you been before? Let me know your favorite places you've been (restaurants, hotels, and more) in the comment section below. Happy travels!
Related Article: 7 Best Beaches Near Orlando for Any Traveler