Be honest. The Aegean Sea was not the first place you thought about for your next holiday, was it?
But this destination might surprise you. While most of your friends are visiting the Coliseum or running with the bulls in Pamplona, you could get a one-of-a-kind experience in a region most of them couldn't place on a map!
Thinking outside the box on this one can open your mind to the wonders of this region, rich with profound history, knockout scenery, and more! It all depends on whether you'd like to have a normal vacation or visit the birthplace of modern Western civilization.
The choice is yours.
Islands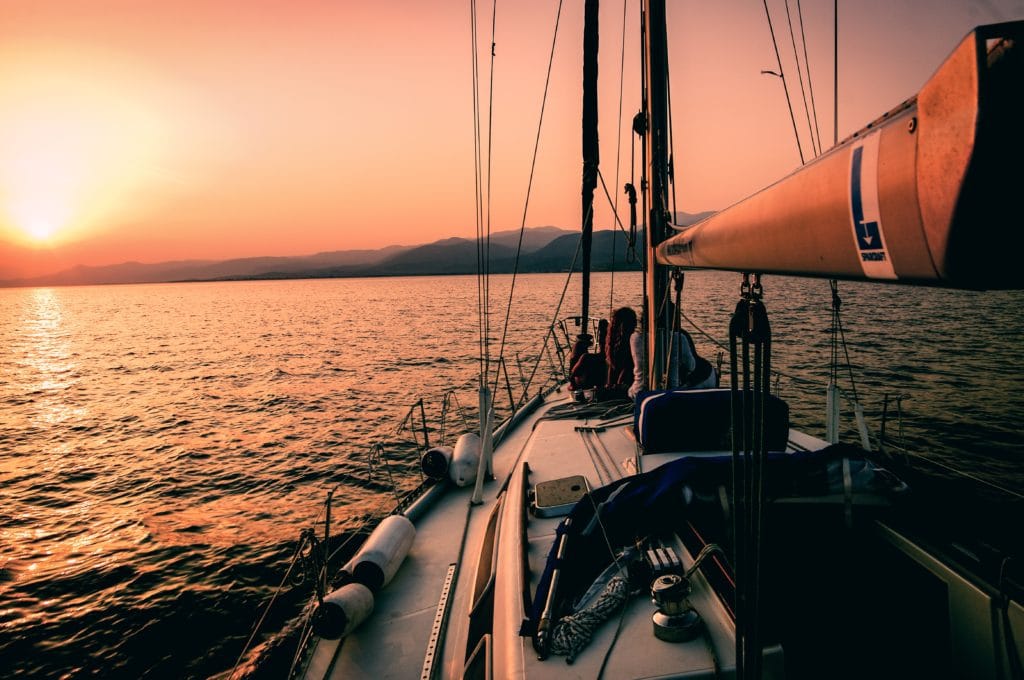 The first thing you should know is that the Aegean Sea is littered with islands. The Cyclades alone has at least 30, and there's an adventure waiting in every single one of them.
For example, Hellenic Seaways provides tourism packages between the islands. It's basically a much more intense version of a Saturday night bar-hop with your friends.
The islands offer everything from ancient architecture to traditional pastries! Here's just a taste of the islands you could visit:
To the east
Amorgos is the easternmost of all the islands, and is built around a 13th century Venetian castle! If you love checking out what mass tourism hasn't gotten to yet, you'll love exploring the island's old trails and villages.
Just when you think this place can't get any cooler, it used to be a passage for pirates. hippies, and travelers, and features a monastery that was founded (according to legend) due to a miracle.
Traveling southwest
If you're a big eater, Sifnos is the place to be! Home of the legendary chef Nicholaos "Kitchen Wizard" Tselementes, this island will satisfy your stomach and your soul.
Located in the southwest of the Aegean Sea, Sifnos is also ripe for water sports, including kite surfing, sailing, diving, windsurfing, yachting, and just good old-fashioned swimming.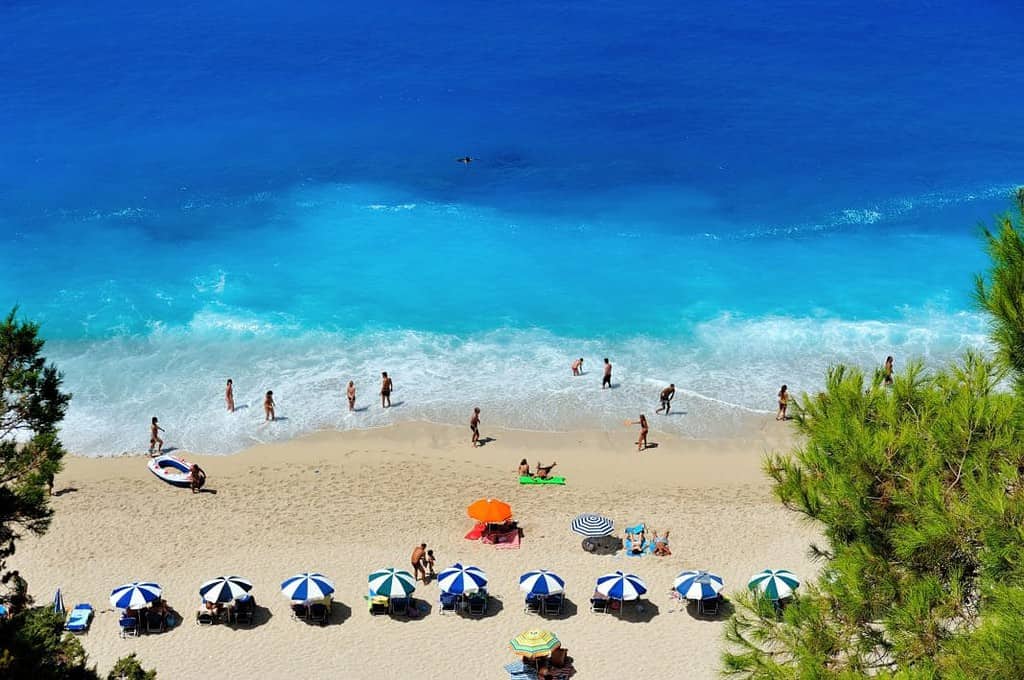 Get your dancing shoes
This one might ring a bell! Mykonos is known the world over for things like its nightlife and its architecture, some of which features mansions literally built in the sea.
This place has both windmills and a capital city (Chora) that spreads along the coast rather than being in a central location. Monasteries, colorful villages, thick sand, and impossibly blue water come together to make this island worth the hype, and worth your visit!
Don't be scared
Located in the northeast of the Aegean Sea, Lesvos is the third-largest island of Greece. And besides the many monasteries and churches that make for excellent religious tourism, Lesvos has a special attraction that you must see before you leave.
Petrified forest
Lesvos's petrified forest might be the coolest thing you see visiting the Aegean Sea. Basically, it's a fossilized forest ecosystem that flourished 18.5 million years ago. You'll see hundreds of tree trunks that have literally turned to stone through a process called permineralization.
And if you're into bragging rights, even though petrified forests do exist in both Kenya and Arizona, the UNESCO World Heritage Center claims that there is no property like it in the world!
Get wild
If you'd like to get in touch with your wild side, try spearfishing in Aegina!
This island is the second largest of the Saronic Gulf and used to be the capital of Greece.
This island features a massive temple, an imposing cathedral, and even an archaeological museum! Along with the lively beaches and cafes, the only thing you won't be able to find in Aegina is a reason to leave.
Visas
No one likes jumping through a bunch of hoops to have a vacation, but sometimes, that's the cost of travel.
But not in the Aegean Sea!
Luckily, if you're from the United States, it's pretty simple. All you need is a valid passport, and you're free to go all over the place, provided your trip is less than 90 days. If you're a part of the European Union, it's even easier. You don't need a passport — just a valid ID.
Here are some other countries that can squeeze by on just a valid passport (pro tip — save yourself some scanning time by using Ctrl + F and typing in your country name):
Andorra
Argentina
Australia
Brazil
Brunei
Canada
Chile
Vatican City
Colombia
Costa Rica
Croatia
Colombia
El Salvador
Guatemala
Honduras
Hong Kong
Israel
Japan
Macao
Malaysia
Mexico
Monaco
Nicaragua
New Zealand
Panama
Peru
Paraguay
Republic of Korea
San Marino
Switzerland
Singapore
Uruguay and
Venezuela
If you don't see your country on the list, don't worry! Just check in with Greece's Ministry of Foreign Affairs. They can tell you exactly what you'll need to plan your dream vacation on the Aegean Sea!
Beating the Crowd
Your trip to the Aegean Sea should be unique — just like you! So if you're looking for an opportunity to stray from the beaten path, here are some suggestions:
Go in the off-season
If you don't want to replicate the gaggle of clueless tourists everyone complains about, try visiting the Aegean Sea in the off-season!
It's the Mediterranean, so even winter temperatures are pretty mild. For example, in Athens, the lowest temperature you could experience would be about 44 degrees Fahrenheit.
Off-season traveling allows you to see what normal tourists might not, including being a part of the natural daily flow of the islands when they're not designed to attract visitors. You may witness a totally different side of the islands!
Flights
Another compelling reason to try out "shoulder season" is that you can snag flights for up to 20 percent less than if you buy them during high season.
Saving money on flights and ferries will free you up to relax and enjoy the island you're on. It can prevent you from rushing to make the most of an expensive vacation.
Why the Aegean Sea
The list of reasons to visit the Aegean Sea is truly endless, from its spiritual caves to its half-sunken shipwrecks to the fact that you may discover the lost city of Atlantis!
Taking a trip to these paradisiacal Mediterranean treasures will set you apart from the pack, and give you more than one amazing story to tell when you get back.
Happy traveling!
Have you ever visited the Agean Sea? Tell us about your adventure in the comments!