Ah, the Caymans, the leisure and adventure hotspot of the world. Most importantly, it's an archipelago rich with diverse natural sceneries, vibrant marine life, and amazing diving opportunities bound to steal your heart away. No exaggeration, just pure facts.
Nestled in the western Caribbean, the Cayman Islands are comprised of three land masses: the Grand Cayman, Little Cayman, and Cayman Brac. The Grand Cayman is home to the iconic George Town and hundreds of air, sea, and land adventure opportunities, but that's not all. Even its smaller islands should make it into your itinerary because of their unique diving spots.
Wondering when the perfect time of year to visit this earthly heaven is? The Cayman archipelago is a year-round holiday destination, graced with warm temperatures and sun-laden landscapes throughout the seasons.
The Caymans offer too many activities to be experienced in a single trip. That being said, we highly suggest you keep a tight schedule for your first journey. This way you'll be sure to encounter the natural wonders, familiarize yourself with the local culture, and of course, adventure the unique diving spots.
 Here are the top five underwater sites you have to visit on your trip to the Cayman Islands.
1. Amphitrite Mermaid at Sunset House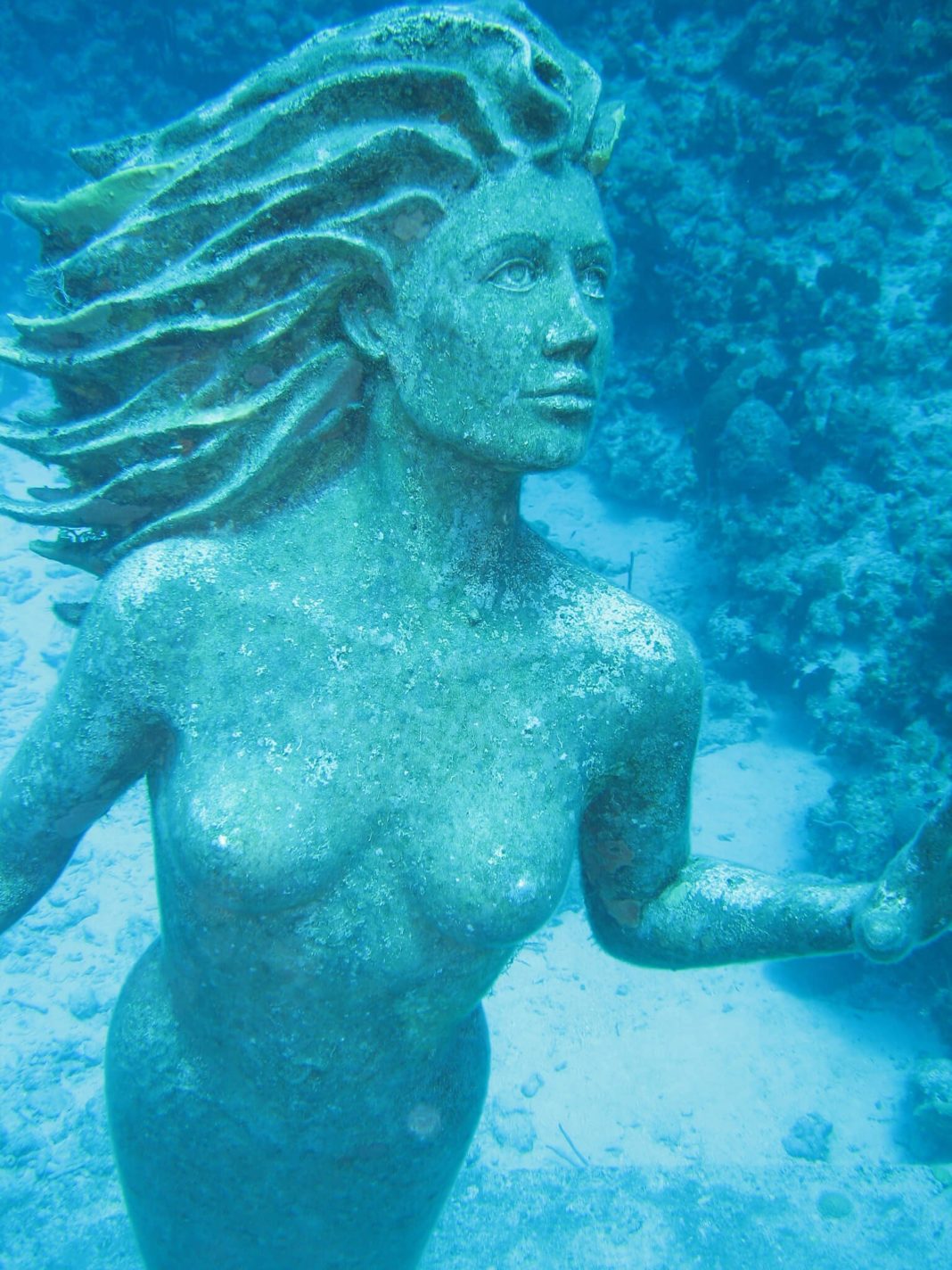 Credit: Curtis & Renee
Yes, Grand Cayman is a tourist trap, but what a wonderful trap it is! Every destination, every diving spot is absolutely worth the trip, because every underwater location has something new and interesting to offer, whether it's unique marine life, colorful coral reefs, or sunken diving attractions such as the mermaid statue of Amphitrite.
The nine-foot-tall bronze statue weighs a hefty 600 pounds and is located some 50 feet underwater off the coast of Sunset House. The brainchild of Canadian artist Simon Morris, it was sunk in October 2000 to serve as a beautiful addition to the surrounding coral life.
While the statue is a thing to marvel and inspect for hours on end, the surrounding marine life comprised of eagle rays, sea turtles, parrotfish, and Spanish hogfish, makes the experience all the more memorable. The area is easily accessible by boat and is perfect for day and night exploration.
2. USS Kittiwake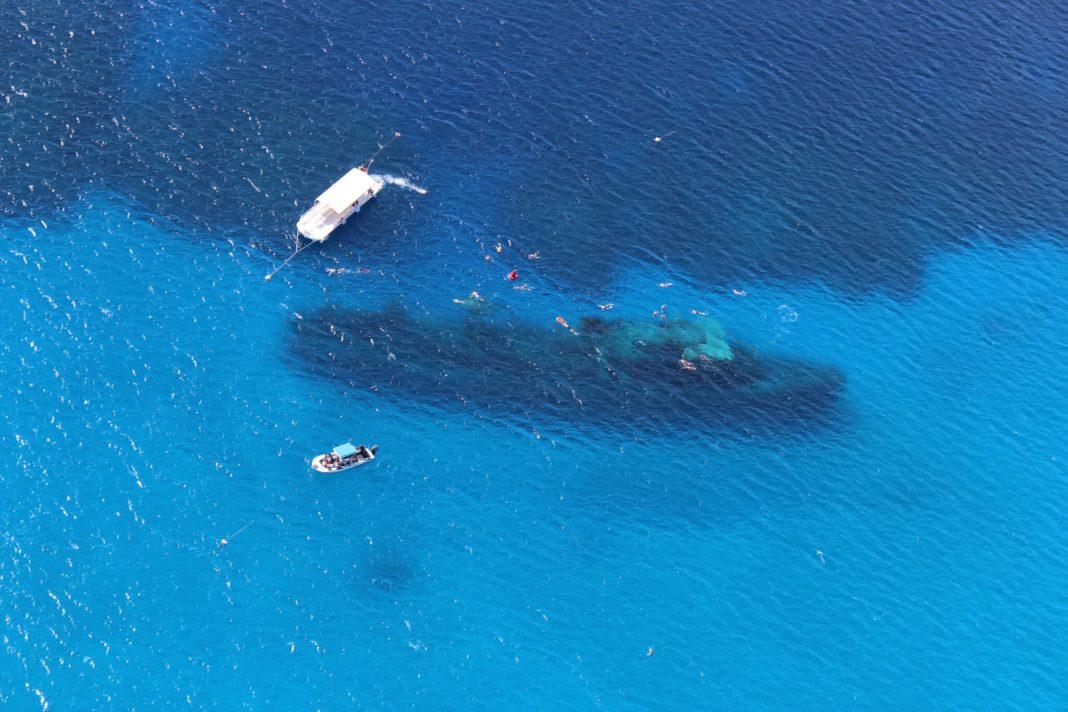 Credit: Katie Thebeau
The USS Kittiwake is arguably the most popular wreck diving spot in the world, and rightfully so. Located just offshore of the Seven Mile Beach in the Grand Cayman, it's a convenient diving location for experienced divers and novices alike. If you're an avid swimmer and can hold your breath long enough, you might not need any equipment at all!
The wreck lies in shallow waters, which makes it ideal for all age groups. The ship itself is a submarine rescue ship that served from 1945 to 1994. It was decommissioned when the United States Maritime Administration gave it to the Caymans to add to their diving hotspots collection.
The experience is second to none in terms of diving and exploration. Still, you won't miss the distinctive alterations in the exterior and interior made to make the wreck more dive-friendly. Nonetheless, this is one of the essential diving locations you mustn't miss.
3. Grand Cayman West Bay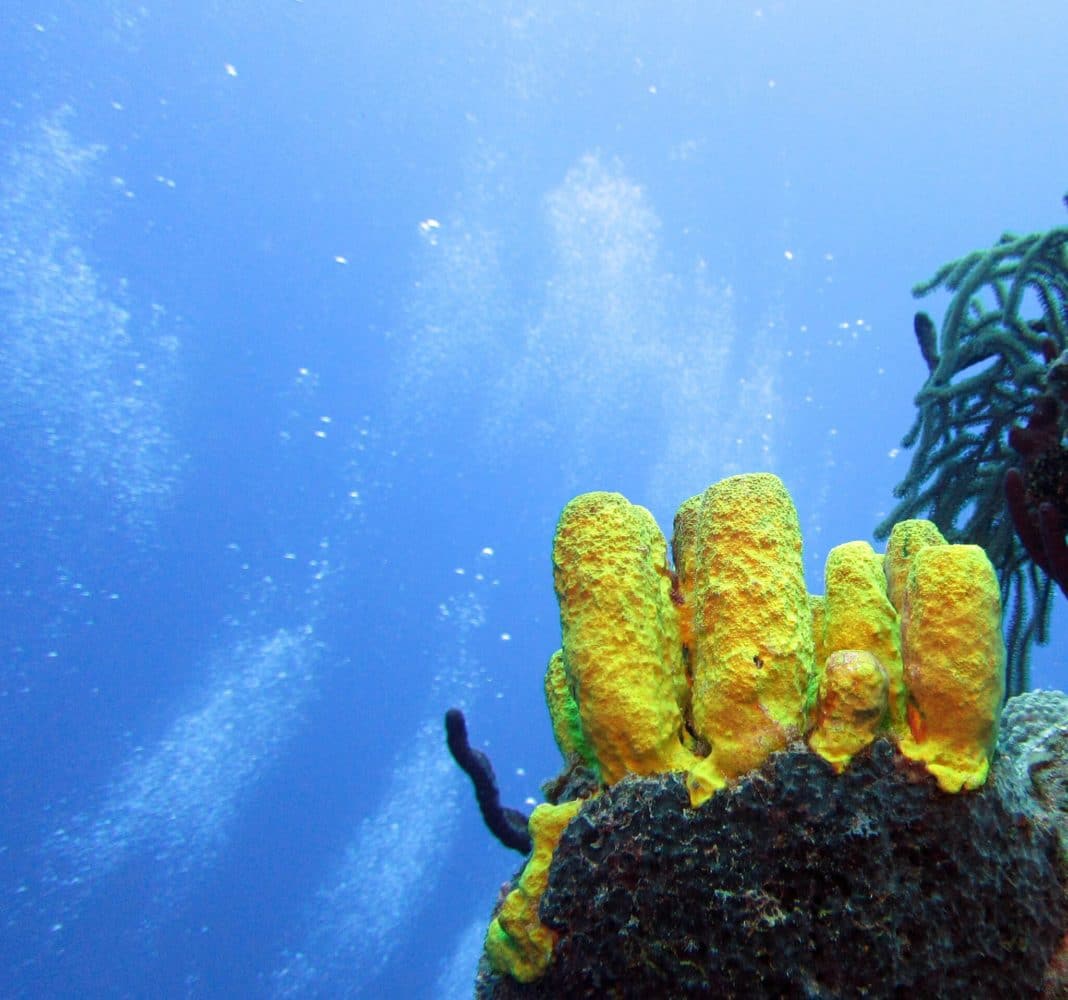 Credit: Craig D
Arguably, the most popular sites for scuba diving in Grand Cayman are located in the West Bay, home to the USS Kittiwake, yes, but also countless other reef walls, fish species, and ocean beds teeming with life. Is it populated with tourists and avid travelers? Yes. Should you be among them? Absolutely.
Here, you'll find heavily populated reefs with sea turtles, reef sharks, eagle rays, groupers, tarpon, and many more species frolicking around in the calm, crystal-clear waters. The corals come in a vast array of vibrant colors including pink, green, blue, and yellow. Every type of coral even boasts a unique shape and beauty of its own.
Some the hidden coral gems such as the pink Montastrea or green Mycetophyllia are difficult to find on your own. Taking a guided diving tour is a great way to visit all the richest underwater sites in the area.
4. Cayman Brac
Credit: Brian Brake
Cayman Brac is the easternmost of the three islands, but that doesn't make it the least bit less interesting. In fact, the island is home to exotic wildlife and vibrant flora worthy of a Monet painting that simply begs for you to devote a day or two to explore this gem of the Caribbean.
Breathtaking natural sceneries and trekking opportunities aside aren't all that Cayman Brac has to offer. Here you can explore another sunken ship, this time hailing from the days of the Soviet Union. The 330-feet frigate sits some 600+ feet off the island's northern shore and it's easily accessible via diving boat tours.
Looking to spice up your wreck exploration with some beautiful underwater sights? Be sure to visit the Radar Reef, Cemetery Wall, and the Wilderness Wall. These locations are also easy to access and are simply teeming with exotic marine life and vibrant coral walls.
5. Stingray City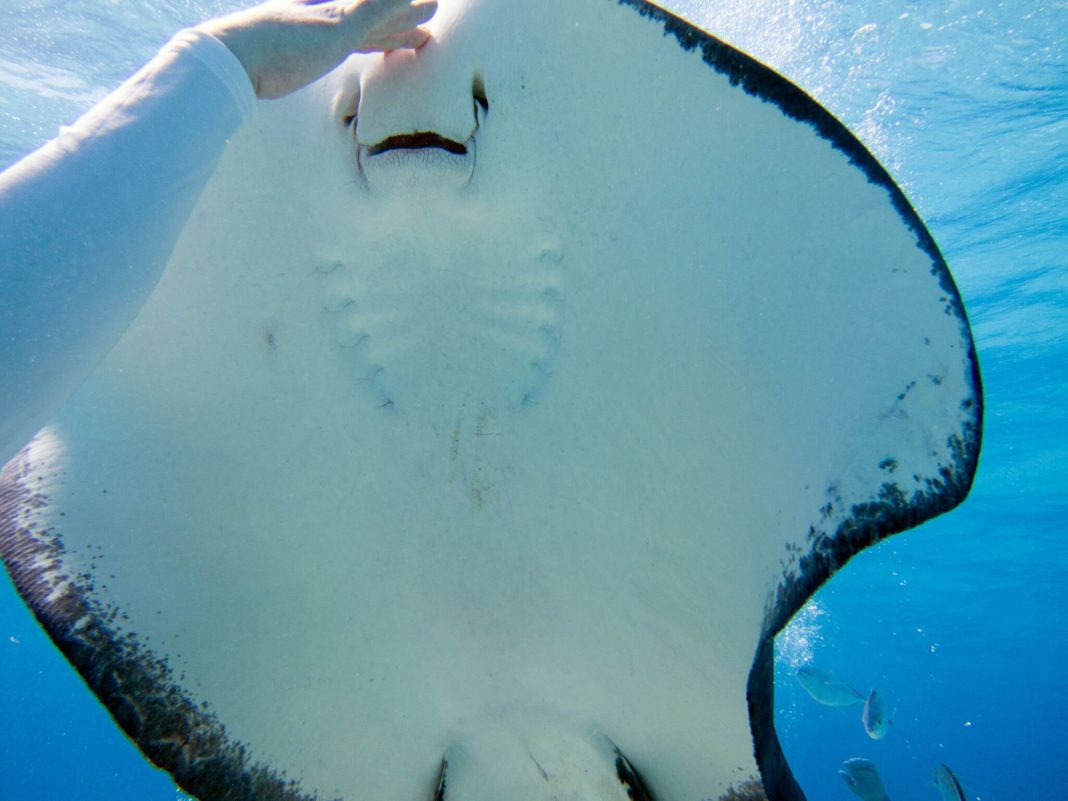 Credit: Craig D
Going back to Grand Cayman and its numerous tourist attractions, Stingray City is an adventure you wouldn't want to miss. The area was specifically designed to host tamed stingrays you can meet, pet, and feed. It's no wonder that it's perhaps the most popular diving location on the entire island.
There are two sandbars, one shallow where you can stand, and the other deep enough to dive with the stingrays. These amazing creatures can weight up to 150 pounds and boast a frame five feet wide! Don't worry, they are tame and friendly, which makes the destination ideal for families as well as adventurers.
 The charter boats depart numerous times a day from multiple locations around the island, so you won't have any problem reaching the site. However, prepare to find yourself among hundreds of tourists, regardless of the time of year, or day for that matter.
The Cayman Islands are the closest thing you can find to heaven on earth.
With leisure and adventure opportunities so numerous, it would be near impossible to see them all in one go. While you want to focus on diving and underwater exploration during your first trip, don't forget to come back for a second round and experience every exotic delight this Caribbean paradise has to offer.
Related Article: 15 Best Caribbean Islands and Why We Love Them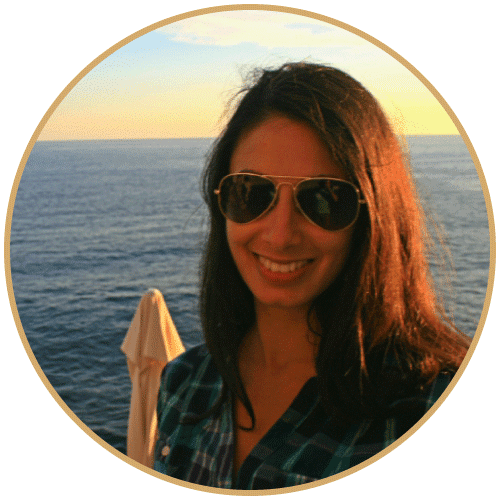 Marie Nieves
Marie Nieves is a lifestyle blogger who loves unusual trips, gadgets and creative ideas. On her travels she likes to read poetry and prose and surf the Internet. Her favourite writer is Tracy Chevalier and she always carries one of her books in her bag. She spends most of her free time at home walking her Labrador Retriever named Max. She is an avid lover of photography and a regular author at High Style Life. You can find Marie on Facebook or follow her on Twitter and Pinterest.