Tour the most stunning cities in Finland during your next big adventure.
The Scandinavian country of Finland has become one of the most popular places to visit for every type of tourist. While many people might think the country only contains snow and places to ski, the nation has much more to offer. With a variety of landscapes, including icy tundra, grassy hillsides and rocky beaches, Finland heralds unforgettable natural environments. Additionally, the nation also contains various cosmopolitan areas, which include tons of cultural and historical sites to explore. Read our article below to discover the best cities in Finland to journey through on your next trip.
1. Helsinki
As the capital of Finland, Helsinki remains one of the top cities in Finland to visit. You could walk through Esplanadi, a green space where visitors can picnic and enjoy the scenery. This location will be beautiful as the warmer weather brings the flowers out to bloom. Or, travel through the Wooden House districts, a neighborhood filled with painted wooden homes and trendy cafes. Make sure to talk a walk along the waterfront, as this will offer stunning views of the sea. A trail leading down the Helsinki peninsula will take you to sites such as Hietaniemi Beach and Sibelius monument. Try some ice cream from one of the many sellers if you're traveling during the warmer months.
With a history going back to the 1500's, Helsinki contains tons of old architectural sites and monuments to explore. Places like the Helsinki Cathedral, a stunning white domed structure, allow visitors to experience a piece of the past. The National Museum of Finland also includes exhibits for learning about the country's history. Children will love to roam the building and see artifacts from the middle ages, such as armor and silver jewelry.
2. Turku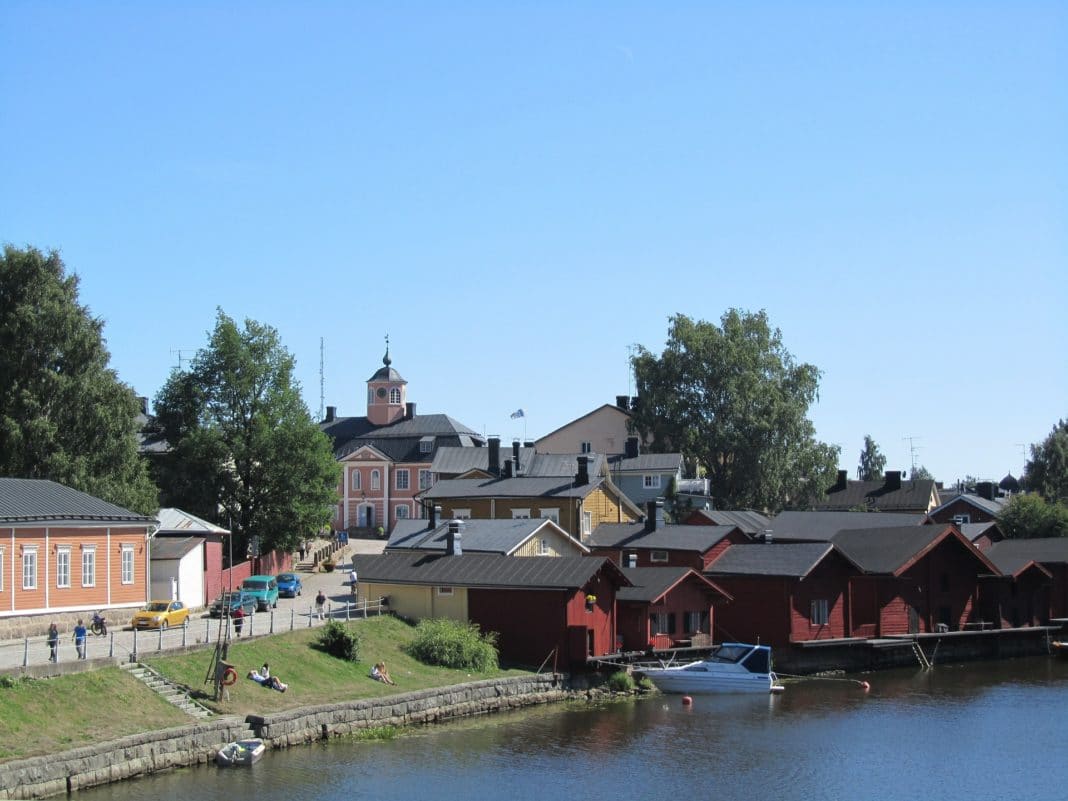 One of the oldest cities in Finland, Turku contains beautiful architecture from centuries ago, as well as an amazing culture. Turku Castle stands as the largest medieval structure in the country, with a style of building influenced by Swedish designs. When you explore this gorgeous building, you'll get a chance to understand how Finland's royalty lived in the past. At the city's art museum, you can walk through its displays and see many historical art pieces. Additionally, the Turku Cathedral represents a religious icon for residents throughout Finland, so be sure to check it out.
Beyond Turku's historical sites, the city also offers tourists with exciting venues to experience true Finnish culture. The Viikinkiravintola Harald provides visitors with authentic Scandinavian cuisine, while dining aboard a ship reminiscent of Viking transportation. With outdoors activities remaining a huge part of Finnish identity, tourists should partake in a kayaking adventure along the water. Tours during the hotter times of year can be easily planned, with a guide and equipment provided for each participant.
3. Savonlinna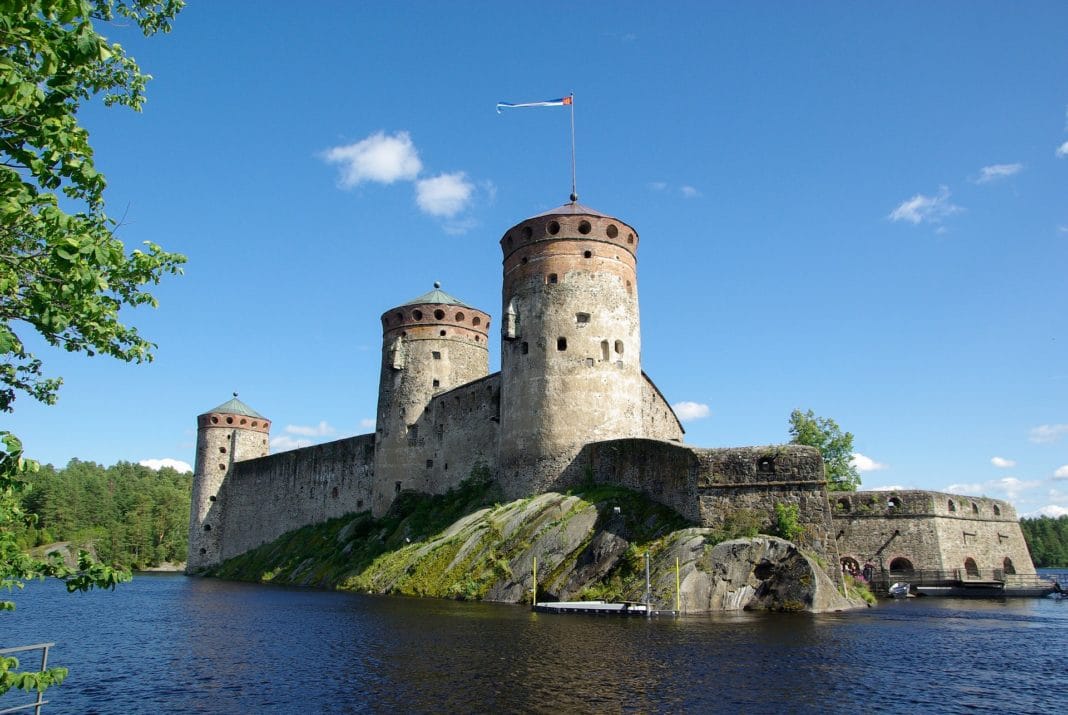 Located around Lake Saimaa, Savonlinna maintains a gorgeous outdoors landscape year-round. Many tourists even consider this location to be one of the most romantic cities in Finland. The Olavinlinna castle sits on a rock in the middle of the lake, originally built as a military base. Visitors can take a boat to the structure, exploring the castle while tour guides recount the building's fascinating history. Stunning performances during the city's Opera Festival can also be watched from the castle's covered courtyard.
If you'd like to relax with a few drinks, visit the Huvila, a microbrewery situated across from the harbor. After a long morning of exploring, you can get a bite to eat at the Café Alegria. While there, visitors can enjoy some homemade soup and sandwiches, as well as tea or coffee. Those who prefer heartier fare might want to stop by the Majakka, a bistro whose name means "lighthouse." Inside this restaurant, you can order steaks, burgers, and fresh fish taken from the local region.
4. Lappeenranta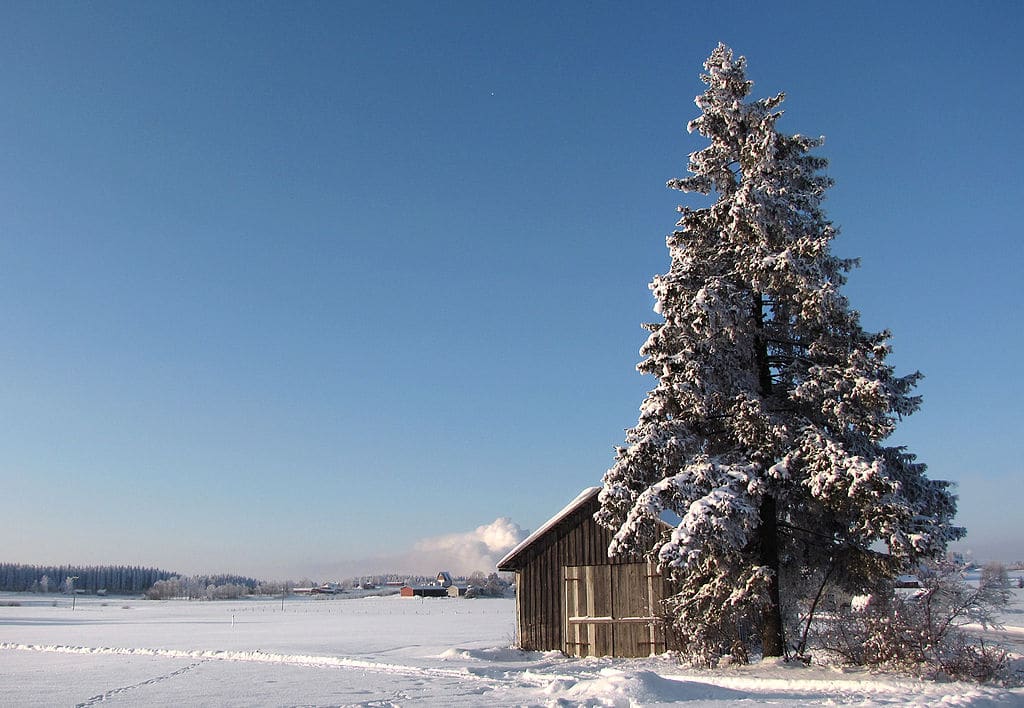 Credit: Petritap
Situated near Lake Saimaa, Lappeenranta remains one of the most popular cities in Finland for visitors and residents alike. The city's natural environment offers lots of beautiful sights to discover. Many tourists come to Lappeenranta to see the Imatra rapids. White waves and blue waters make the site a beautiful location to witness the power of nature. Finland's oldest park, Kruununpuisto, contains a variety of scenery to explore. While there, you can visit the park's various sections, seeing green areas as well as monuments and a summer theater.
Additionally, visiting Lappeenranta's Old Town should be a top priority for any tourist. Originally established as a military trading site, the Old Town has many buildings from the 18th century and beyond. While there, go to the café Majurska, and try some authentic Finnish desserts. You might also step inside one of the area's shops and purchase a handmade souvenir.
5. Hanko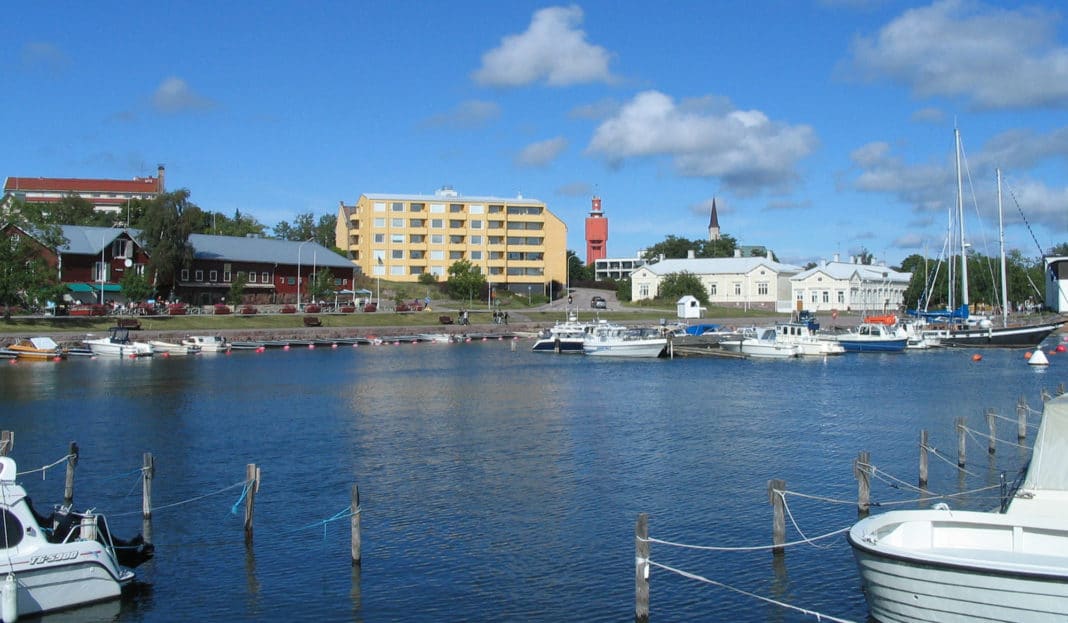 Credit: MattiPaavola
Hanko represents one of the most gorgeous cities in Finland to visit. Located along the country's south coast, this port city maintains a reputation as one of Finland's warmest sites. Hauensuoli harbor allows visitors to travel along the area's waterways and see how sailors travelled in the past. Carvings along the strait, created by seafarers waiting for the next adventure, can be dated to the 1600's.
If you're looking for a unique dining experience, take a ferry to Hangon Portti. This whitewashed cottage settled atop a granite island offers tourists fare inspired by travelers of the sea. Items like Sailor's meatballs and a "captain's burger" include just some of the authentic cuisine found on the restaurant's menu. Those who aren't afraid of heights should take the elevator ride up the Water Tower. The structure allows for unparalleled views of the town and the ocean.
6. Rovaniemi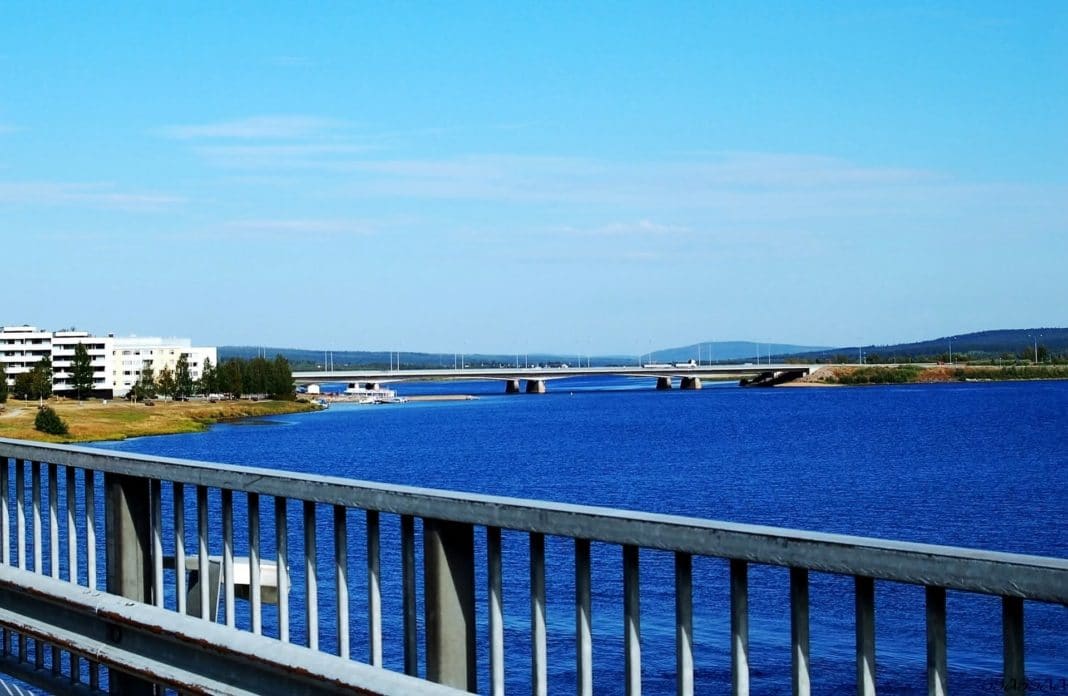 Known as the official home of Santa Claus, Rovaniemi maintains the Christmas spirit throughout the year. Kids and adults will enjoy venturing through places like Santa Claus Village and Santa Park. Any visitors who love spending time with furry friends should visit one of the area's reindeer and husky farms. The Ranua Zoo also contains majestic animals like polar bears and Finnish brown bears.
As a cold, snowy location, Rovaniemi represents one of the best cities in Finland for winter weather lovers. You could spend your time trekking through the snowy forests or take a sled ride down a hill. Adventurous tourists should stay in one of the area's ice hotels, which are constructed completely out of the frozen material.
7. Salla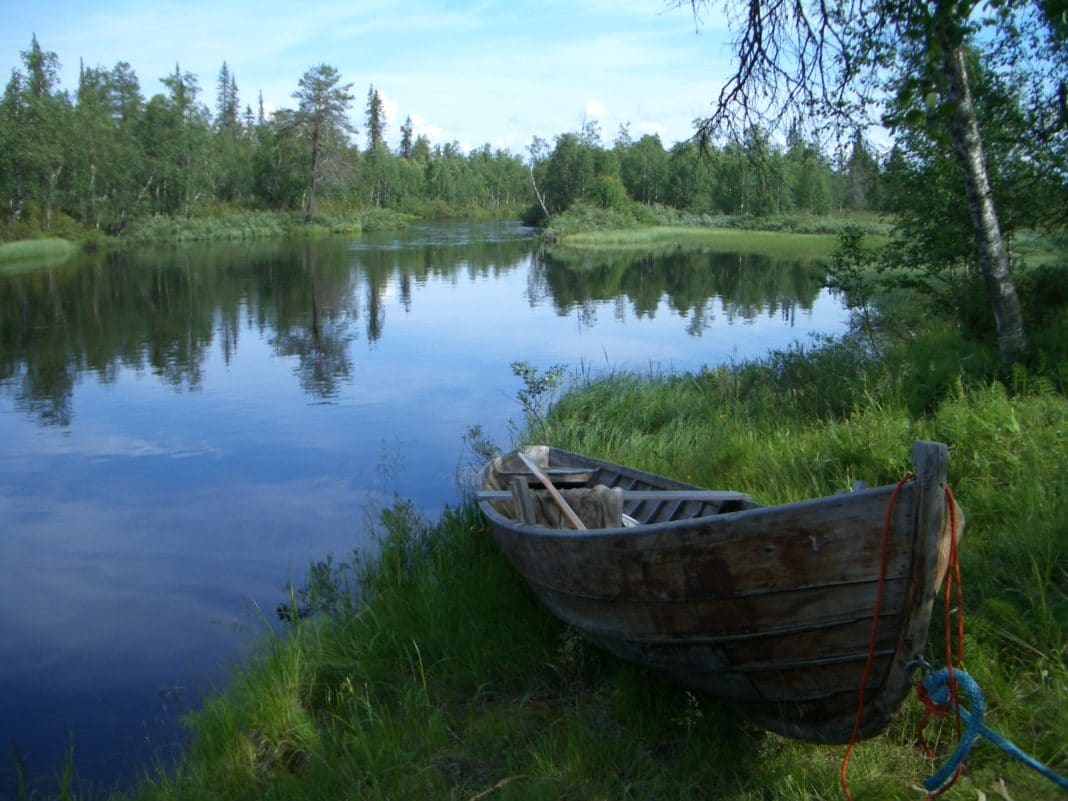 Credit: HenrikJ
Salla should be on any tourist's list of the best cities in Finland. The city offers lots of activities for those who enjoy being outdoors. Those who love to ski should check out the Salla Ski Resort. You can spend all day gliding down the area's snowy slopes, surrounded by beautiful trees and a great view. Consider taking a tour through the Salla Reindeer Park, where you'll get the chance to get up-close to magical creatures. While there, visitors can also partake in snow-shoeing and reindeer racing.
Test your ability to withstand the cold by having a drink inside the Snowlounge. This restaurant and bar represents the first snow bar and gallery in Salla. Within this unique site, visitors can sit on chairs made of ice and enjoy cold or warm beverages. The bar's location next to the Ski Resort makes it a convenient spot for tourists to stop by after skiing. Just be sure to bundle up before deciding to visit for an afternoon.
8. Tampere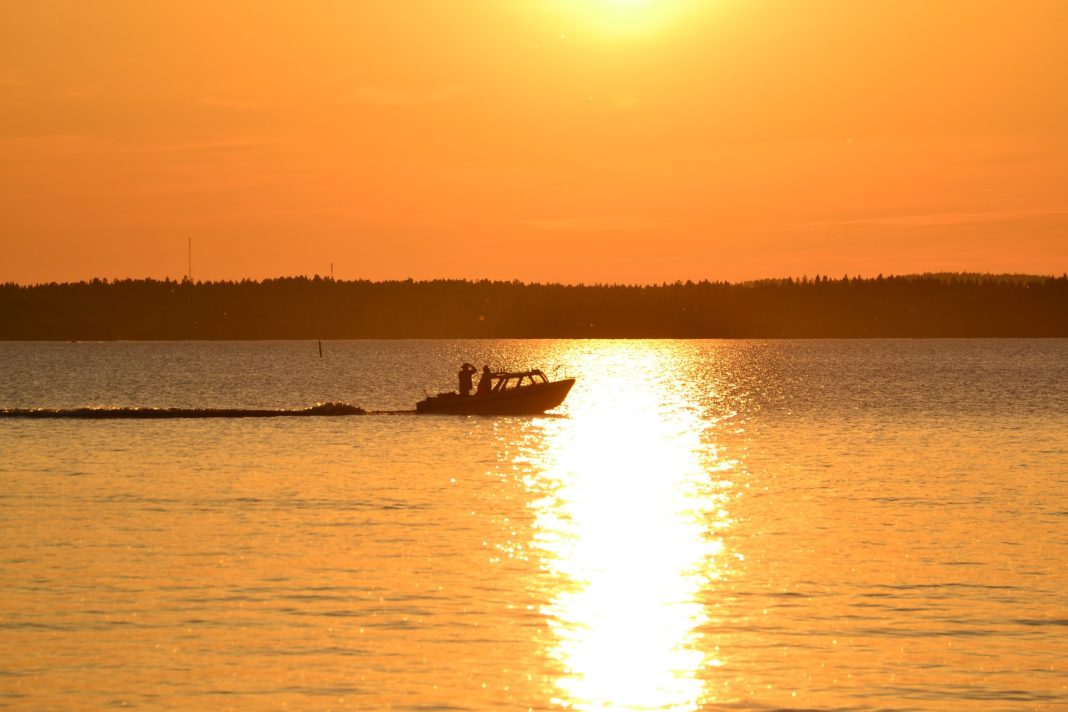 Despite its reputation as Finland's largest inland location, the city of Tampere remains situated between two bodies of water. In the middle of two lakes as well as the Tammerkoski rapids, Tampere offers stunning waterfront views. The Tampere Cathedral, found on the eastern side of the rapids, has a romantic stone design. When you venture into the impressive structure, you'll get to see artworks by the famous Hugo Simberg.
On the opposite side of the rapids, visitors can walk through Tampere's Old Town and glimpse tons of historical sites. You could visit the Finlayson Palace, which has been turned into a restaurant, or step through the Stable Yards. Themed events take place at the Stable Yards throughout the year, which involve selling handcrafted gifts and yummy baked goods. If you're still hungry, go to Market Hall and taste black sausage, the city's special dish.
9. Vaasa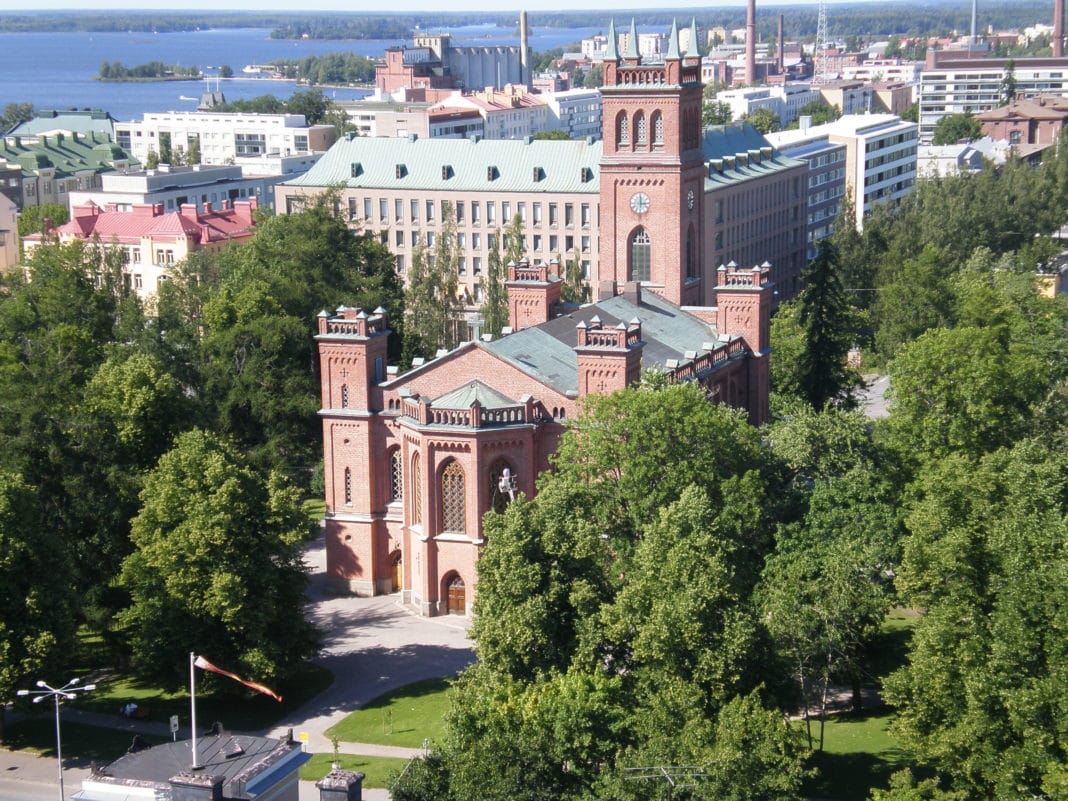 Credit: Roland Struwe
As one of the most exciting cities in Finland, Vaasa offers tourists a variety of unique attractions and activities. With its urban and elevated atmosphere, Vaasa contains a number of fine restaurants and dining locations. Foodies will enjoy trying lots of authentic cuisine here. The Gustav Wasa represents one of the best restaurants in the country, serving seven-course meals inside a refurbished coal cellar. At the Bacchus, named for the Greek God, guests will be served delicious wines and local dishes, like Arctic char.
Those who enjoy learning about history and culture should venture inside one of Vaasa's many museums. The Pohjanmaan Museo has three sections detailing the region's natural history, as well as art exhibits. If you can't get enough of art, check out the Tikanojan Taidekoti, which holds pieces by Degas, Picasso, and more.
10. Porvoo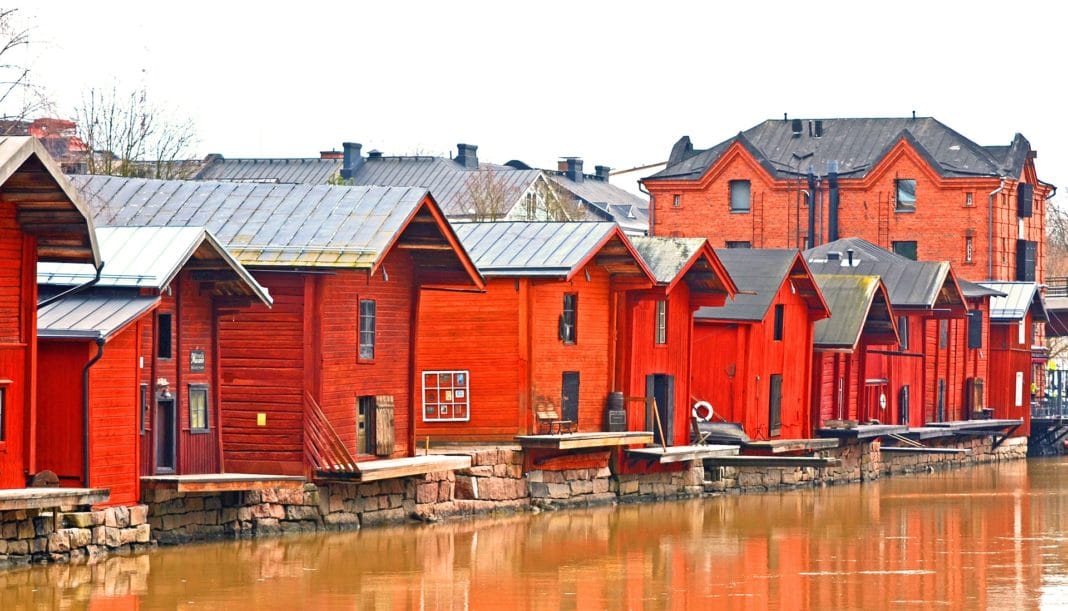 This small region represents one of the best cities in Finland for a number of reasons. The second oldest city in the country, Porvoo contains charming historical sites and architecture on every street corner. When you step through the old town, you'll walk along cobbled streets and pass by many quaint shops and restaurants. Don't miss the famous Red Shores Houses, residential buildings that were once painted red to honor the King of Sweden.
You might also check out the ancient Iron Age monuments found in Porvoo's Iso Linnamaki Fortress. As you walk through the grass, surrounded by trees, you'll feel as if you've stepped back in time. A few miles from Helsinki, Porvoo would also be an easy site to visit if you're already in Finland's capital.
Make Finland your top travel destination for 2018.
Scandinavian locations have grown in popularity with many tourists, as the area's nations contain beautiful cultures and landscapes. The country of Finland remains one of the top places to visit. While Finland usually remains cold during spring, the land will still look lovely as you travel from place to place. With our list of the most gorgeous cities in Finland, we hope you've gained some inspiration for your next journey.
Related Article: Visit Finland, the Happiest Country in the World in 2018