Bring your family to the Poconos and stay at the Woodloch Resort.
When you're trying to book a vacation for your family, finding the right accommodation can be difficult. Many hotels don't have the ideal space or amenities to satisfy large groups of people with adults and young kids. Other sites can be far from where you truly want to be, like beautiful natural environments. At the Woodloch Resort, family and friends will enjoy spending a vacation in the gorgeous Poconos mountains. This all-inclusive resort offers guests tons of outdoors activities and entertainment venues, so no one will ever get bored. Choose to stay with Woodloch Resort, and you'll be sure to have an exciting, adventurous vacation.
Let's Talk Accommodations
Rooms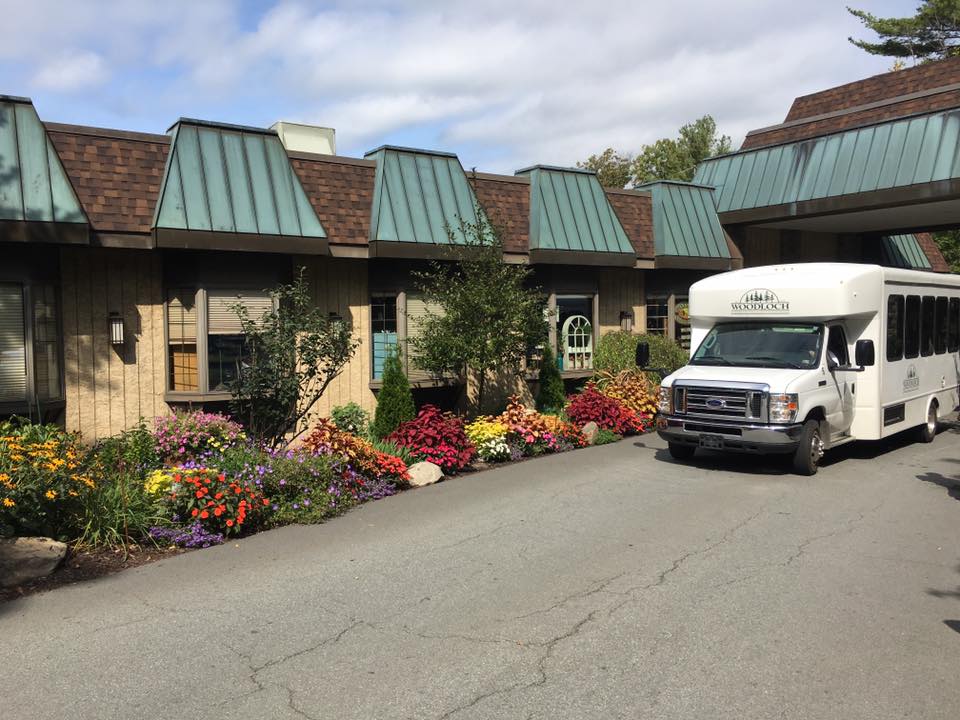 Credit: Facebook / Woodloch 
The Classic Standard rooms at Woodloch Resort provide plenty of space for a family to spread out. These motel-style areas have a central location within the resort, so you'll be near all the main activities. Guests can fit six people in these spaces, as the rooms include two queen beds and two single day beds. The living room area has an accordion divider to separate it from the bedroom. This ensures you'll have some privacy when sleeping or spending time in the rooms. A full bathroom, patio, and two televisions can also be found in these units.
With the Deluxe Lakeview rooms, guests can get upgraded versions of the Classic Standard units. These spaces offer a view of the lake, so you can enjoy a morning coffee while looking at the water. With a private balcony or patio, you can also spend time outside while appreciating the private lake views. All of the Deluxe rooms contain two queen beds and a double pullout couch, so six people can sleep comfortably. You can also have a powder room in addition to a full bathroom, if you choose a Greenbriar Deluxe room. While these spaces only have one television, you probably won't spend much time inside with so many resort activities available.
Suites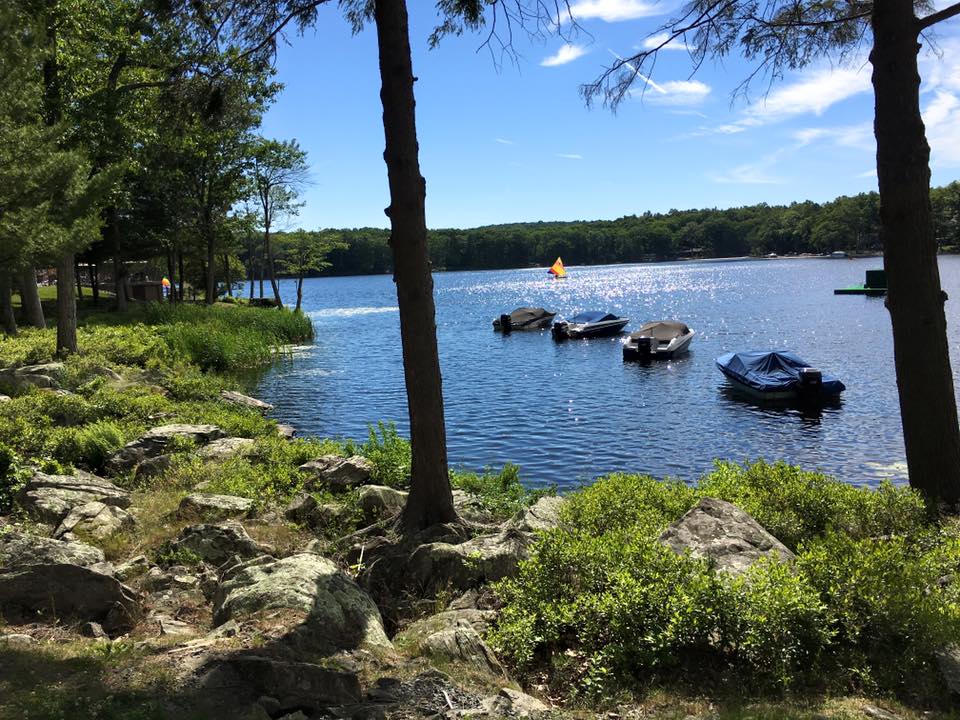 Credit: Facebook / Woodloch 
If you book an Edgewater suite, you'll have more room to accommodate bigger groups of people. The Edgewater suites at Woodloch Resort include one bedroom with two queen beds and one queen pullout couch. In the living room, a regular couch can also accommodate another person if necessary. A private balcony or patio allows for meals outdoors with a perfect view of the lake. You'll also have a kitchen, which contains a stove, silverware, dishes, a microwave, and a dishwasher. This means you can create home-cooked meals in the comfort of your resort suite.
The Woodloch Resort also has two-bedroom suites for sleeping twelve people. Known as the Mountain Laurel Country suites, these units have multiple queen beds, a double and a queen pullout couch. Both of the bedrooms contain a private balcony with views of the lake. A kitchen, complete with cooking utensils and a large refrigerator, lets guests prepare their favorite dishes whenever they want. Two wall safes ensure you have a secure place to store valuables while partaking in outdoors adventures. When you stay here, you'll be just a short walk away from the pool and sports complex. Additionally, these suites have a washer and dryer, so you won't have to worry about dirty laundry.
Guest Homes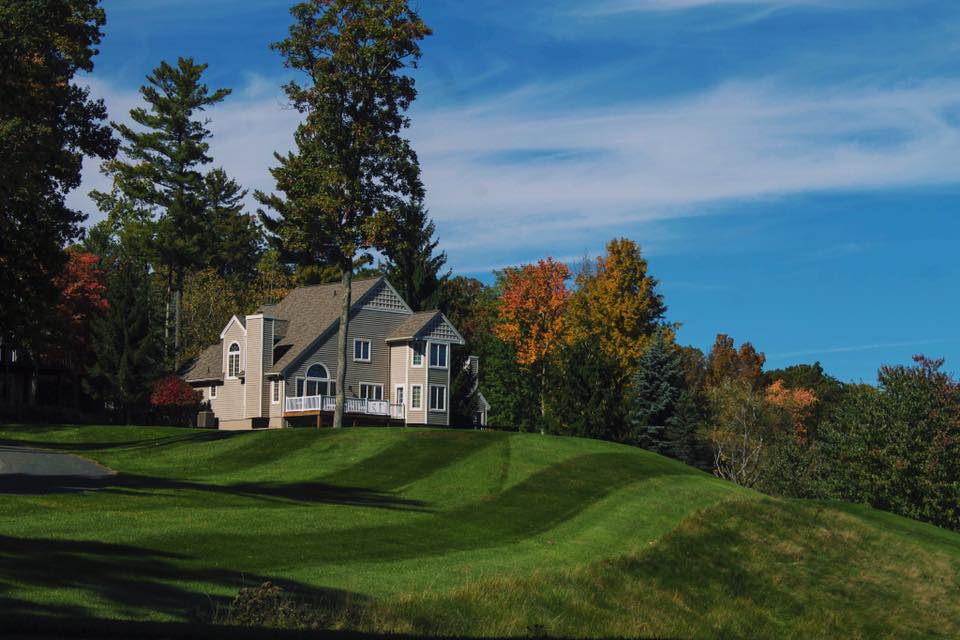 Credit: Facebook / Woodloch 
Guest Homes at the Woodloch Resort remain the ideal room option for huge parties or family reunions. These grand estates contain multiple bedrooms, bathrooms, living spaces, and large kitchens. On-property homes include the Southwoods & Lake Estates as well as the Tallwoods Guest Home. These units have multiple levels and remain in proximity to the resort's shuttle route. The nearby woods and lake will make you feel surrounded by nature during your stay. Additional exciting features include a gas grill for barbecuing tasty meals with family, as well as a cozy gas fireplace. A garage also provides storage for cars and other luggage, so you can keep valuable items out of the way.
If you don't want to feel close to the crowds at the Woodloch Resort, choose an off-property estate. The off-property homes, known as the Woodloch Springs Homes, remain ideal for guests who desire ultimate seclusion. Situated two miles from the main resort grounds, these houses have two to five bedrooms and full kitchens. Like the on-property homes, the spaces also have patios and great propane grills for cooking outdoors. When you book your vacation here, you can choose between the all-inclusive plan or a non-traditional rental. If you don't choose the all-inclusive deal, housekeeping and meals will have a separate charge. However, the various resort activities remain available to all guests regardless of the staying plan.  
Let's Talk Dining
American Plan
Credit: Facebook / Woodloch 
Those who choose the American Dining Plan at the Woodloch Resort will have tons of food choices during their stay. This dining option remains part of the resort's all-inclusive plan, so you won't have to pay extra to eat. As part of the Woodloch Resort's mission of hospitality, this food plan provides traditional service to guests in comfortable settings. You can choose from a two or three meal per day deal, letting you decide when and where you eat.
The Main Dining room offers three meals per day and keeps its doors open throughout the year. While inside, guests will feel at home as they sit at comfortable tables and receive a warm welcome from servers. Items on the menu change daily, though the many options ensure everyone can order something they like. These dishes have all been created using fresh, regional products, making them tasty and healthy. At the Woodloch Inn, guests with the two-meal plan can enjoy a family-style breakfast or dinner. You can also choose from dishes on a la carte menu that has been specially prepared by a talented chef.
A La Carte Dining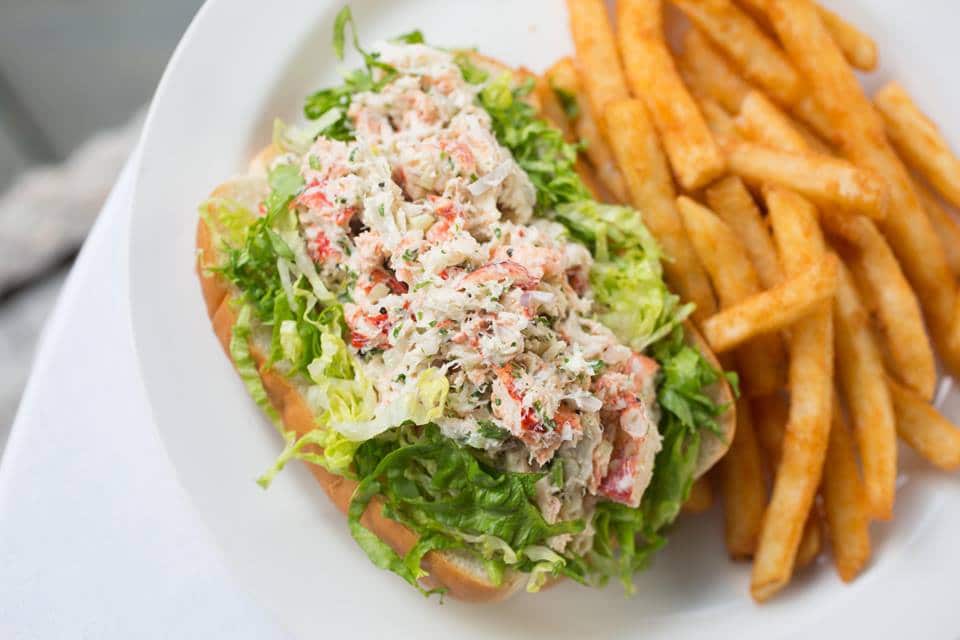 Credit: Facebook / Woodloch 
If you choose not to buy the Woodloch Resort meal plan, you can find plenty of food options elsewhere. The accommodation contains a number of a la carte dining choices for guests to eat at their will. The Clubhouse restaurant, two miles from the resort, has many exciting menu items. At the Grill Room, you can have fresh sandwiches, salads, steaks, and more as you dine. With a view of the golf course, guests can enjoy the outdoors environment while they eat. The location remains open for every meal of the day, so you won't need to worry about going hungry.
If you're willing to drive, you should head to the Tree Restaurant to enjoy some truly gourmet food. This Woodloch Resort dining option has an elegant atmosphere and serves dishes that could be found at five-star restaurants. At the bar, you can order a unique cocktail, or choose wine from an extensive, award-winning list. Those who want to escape resort grounds for a bit might like to stop by The Boat House restaurant. This locale, owned by Woodloch Resort, serves American fare and fresh seafood. Finally, the Overlook restaurant creates plates that can be shared amongst groups of family and friends. Floor-to-ceiling windows provide an unparalleled view of the golf course as guests dine.
Quick Bites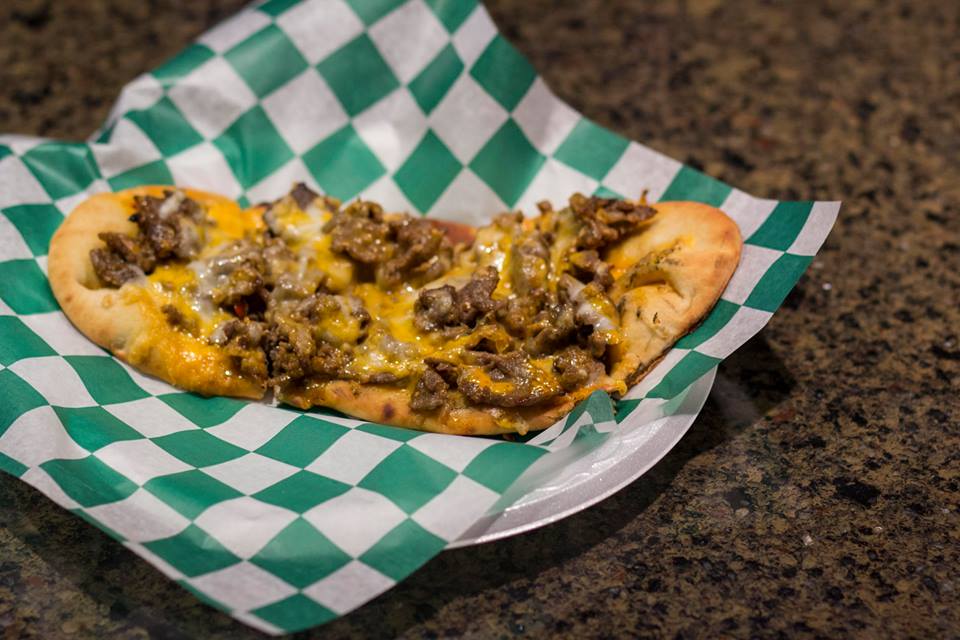 Credit: Facebook / Woodloch 
While you're on vacation, sometimes you don't want to stop to have a lengthy meal. Occasionally, you just really need something quick to eat before continuing on your adventures. At Woodloch Resort, guests can choose to have a brief meal on the go. You won't have to spend hours waiting inside a restaurant in order to fill up your stomach. Plus, you might only need a light dish if you're going to be doing something active, like swimming.
The Woodloch Lakeside Grill offers quick dishes for guests who want to eat in a hurry. Dishes offered here include hot dogs, burgers, sandwiches, and other grill foods. If you don't want a meal, you could also order a snack, such as nachos, wings, or chicken tenders. The Country Store and Market also provides another venue for dining and dashing. This site contains pre-made items and dishes that can be ordered in a flash. A fully stocked deli and ordering station lets guests create tasty sandwiches to bring with them on their explorations. You can also buy items like pizza, soup, produce, and beer to take back to your rooms for later consumption.
Catering & Takeout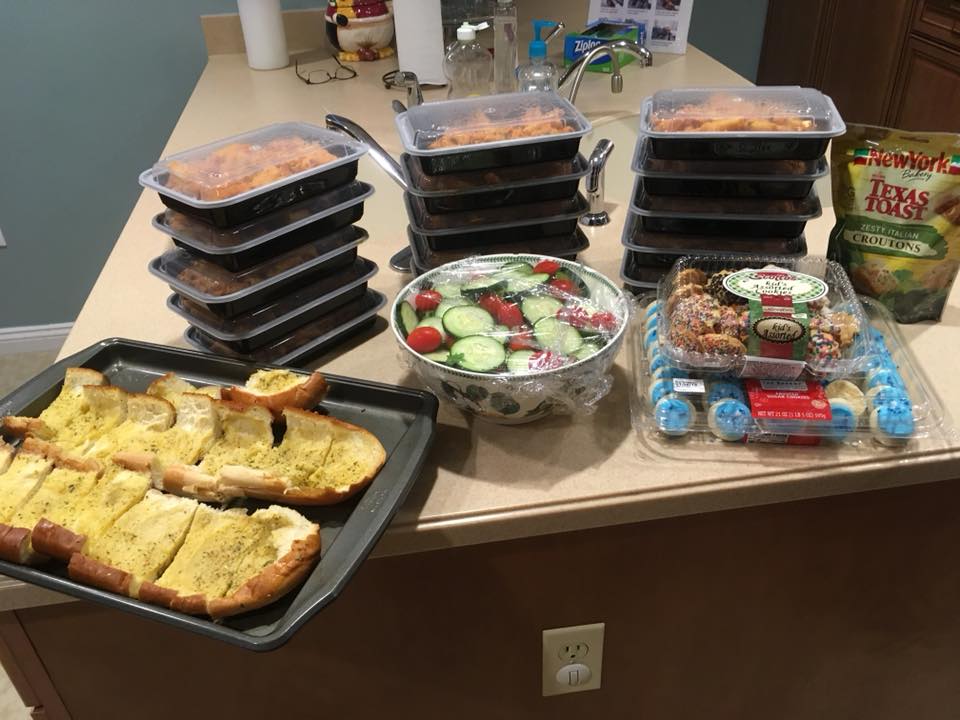 Credit: Facebook / Woodloch 
Any visitors staying in the Guest Homes at Woodloch Resort should consider using the accommodation's catering services. Woodloch catering lets guests enjoy the resort's delicious foods while staying inside their comfortable rooms. This means you won't have to travel in order to have a meal each day. Additionally, the catering option remains ideal for those having parties or family reunions. You can order large amounts of foods and have them delivered straight to your doorstep.
Those who like to relax while on vacation may also prefer not to cook while trying to unwind. With food brought to their suite, guests don't have to worry about making meals for their families. Similarly, the take-out food option means you can bring back food to your rooms. Instead of having to wake up early and travel to enjoy breakfast, you can have your meal in bed.
Let's Talk Amenities and Activities
Daily Fun & Games
Credit: Facebook / Woodloch 
The Woodloch Resort maintains a reputation as one of the top family resorts in the U.S. Accordingly, the vacation spot offers a variety of activities for kids and parents to enjoy together. Depending on the schedule, the resort hosts regular games perfect for any age group, though they definitely cater to children. Younger guests can spend time pool swimming, partaking in archery tag, or seeing cute animals at a petting zoo. Parents may join their children while competing in baking competitions or scavenger hunts around the resort grounds.
Additionally, older crowds might have fun playing bingo, or even taking a few fitness classes. Consider joining a cooking class to brush up on your culinary skills. More relaxing activities include hay rides through the woods and playing drums around a drum circle. Seasonal adventures like "Olympic games" and the festival of lights can also occur during the fall and winter. Don't forget to look out for any parties or carnivals scheduled at the Woodloch Resort, as these remain fun events. 
Outdoor & Indoor Exercise
Credit: Facebook / Woodloch 
With its gorgeous mountain location, who wouldn't want to spend time outdoors at the Woodloch Resort? The accommodation contains numerous venues for getting some fun exercise while outside. At the outdoor pools, guests can swim for hours underneath the warm sun. Have fun racing in go carts, or test your arrow shooting abilities with some archery lessons. You can ride bikes down the nature trail, go water skiing on the lake, and play a round of mini-golf. If you're vacationing during the winter, make sure to have fun snow tubing down the icy slopes.
Those who enjoy indoor exercise will also get a chance to do something they love. Indoor ice skating rinks and pools provide guests with the chance to work out inside. An exercise room contains a variety of machinery to help you work your muscles. A forest indoor playground remains the perfect place for little ones to adventure as parents supervise their activities. Similarly, a splash zone has slides and fun water rides for getting wet indoors.
Adventures & Passions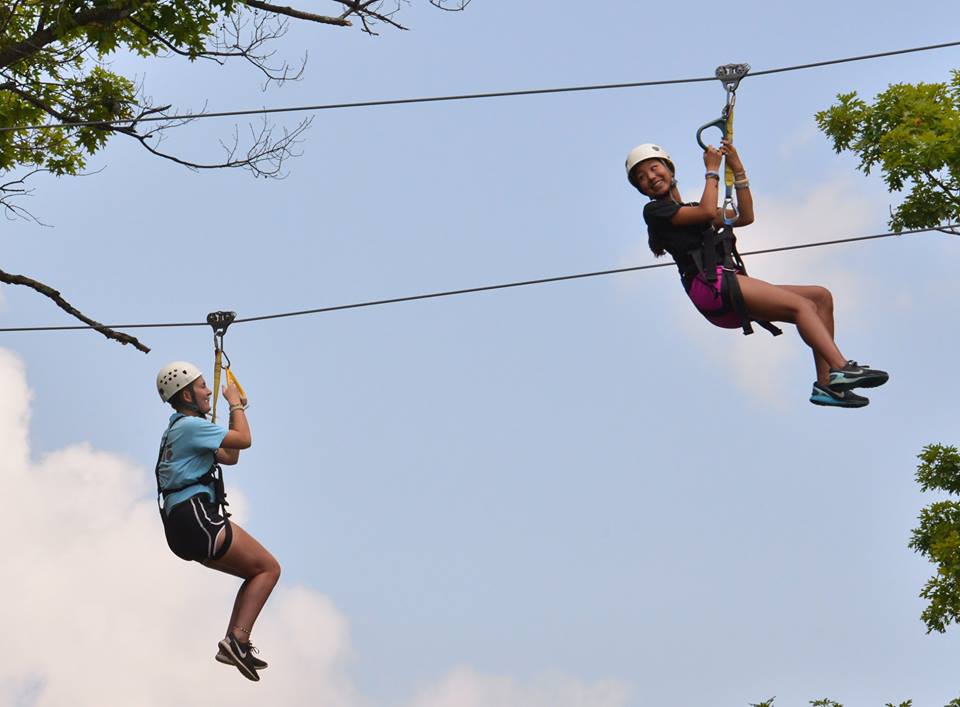 Credit: Facebook / Woodloch 
If you're looking to explore or searching for an adrenaline rush, Woodloch Resort can fulfill those desires. The adventures and passions amenities available at this hotel cost additional fees, so they're not part of the all-inclusive deal. However, you may love these various activities offered on and off the resort grounds. These non-inclusive activities provide fun for adults and kids alike, though they remain ideal for older guests.
At Woodloch Resort, golf lovers can play a few rounds on one of the many lush courses. Guests can book a mystery adventure inside an escape room, or have fun wine tasting with an experienced connoisseur. Those with more creative interests should try taking an art class, where they can learn to paint portraits and landscapes. You might also have fun going mini bowling, paintballing, or fishing in the nearby lake. If you're not afraid of heights, you may love the zip line, which lets you travel high above the landscape. During the colder months, you could even attempt skiing down the mountainside, or snowshoeing across the icy ground.  
Entertainment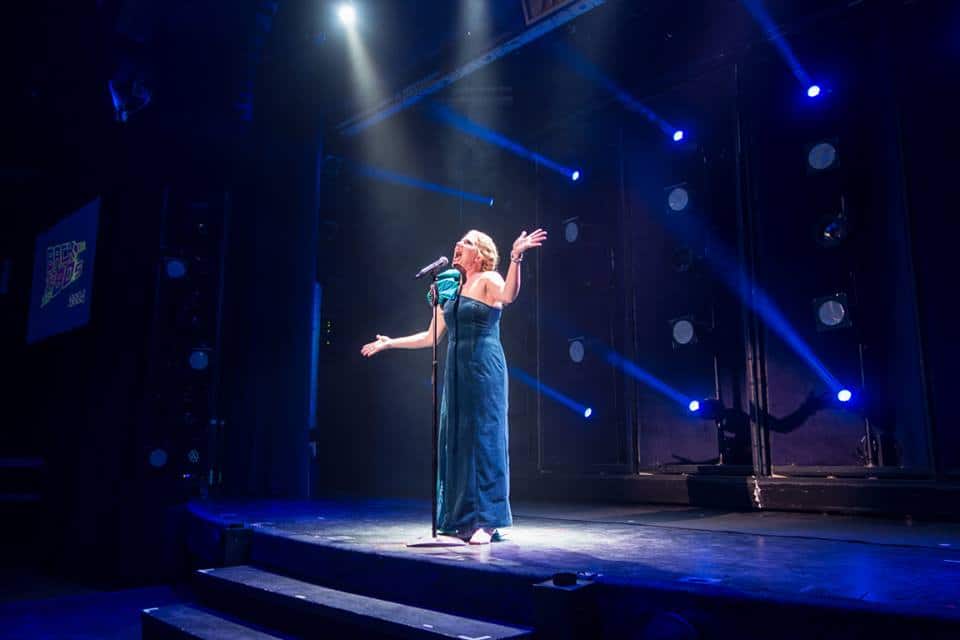 Credit: Facebook / Woodloch 
Adults hoping to get a break from children's activities will love the entertainment options at the Woodloch Resort. Throughout the year, the resort hosts different performers for exciting and dramatic evening shows. The Woodloch Theme show includes a variety of musical and dance performances to entertain you for hours. Fascinated by magic? Multiple magicians have visited Woodloch Resort each year to provide guests with some mind-blowing entertainment. Illusions and slight-of-hand tricks include just some of the magical acts available for viewing.
Looking for a laugh? Come to one of the comedy shows at Woodloch Resort, and you'll laugh until you cry. Many of the comedians who perform at the resort have appeared on Comedy Central and other late-night television shows. Additionally, music lovers will discover new favorites after going to one of Woodloch Resort's concerts. Listen to tunes played by the Woodloch Resort House band or dance the night away to some pop music. You can even relax outside by the bar and hear the soothing sounds of an acoustic guitar.
What Travelers Are Saying About The Woodloch Resort
Guests who stayed at the Woodloch Resort raved about the accommodation's various amenities and activities. Many reviewers with big families and large groups of people found the rooms spacious enough to fit everyone. The opportunities for exercise, like the pools and rock climbing walls, ensured every guest could work out while having fun. Those with children liked that the young ones always had something to do, like ice skating or riding bumper cars. Even the older guests could enjoy an exciting nightlife with the resort's various music and comedy shows. Additionally, the guests thought the food offered was delicious and never boring.
Some reviewers wished that the Woodloch Resort could provide more activities for adults. A few guests thought that the general atmosphere was too juvenile for older visitors. Similarly, the activities available for adults, like paintball and the batting cages, charged additional fees. This meant that guests had to pay more than their all-inclusive fees in order to partake in these age-appropriate activities. Many complained that these amenities should have been part of the all-inclusive price of the resort.
Make Woodloch Resort your next vacation accommodation.
As one of the best family resorts in the country, the Woodloch Resort remains an ideal place for vacationing. The numerous outdoors activities make the accommodation a great location if you're looking to exercise on your trip. With many fun games planned every day, kids and adults alike will have something exciting to do during their stay. The all-inclusive features also ensure guests won't lack any amenities or amazing services. If you want to spend a beautiful, adventurous vacation alongside family and friends, book a getaway to the Woodloch Resort.
Related Article: Best All-Inclusive Resorts In The USA