We've been scoping out must-try warm and cozy restaurants across the country. Did your favorite spot make the list?
Do you love going on foodie adventures? Are you always the first to know about that hot new restaurant downtown? We did some taste testing, soul searching, and asked around to find the best warm and cozy restaurants in each state.
1. Alabama (Birmingham): Saw's Soul Kitchen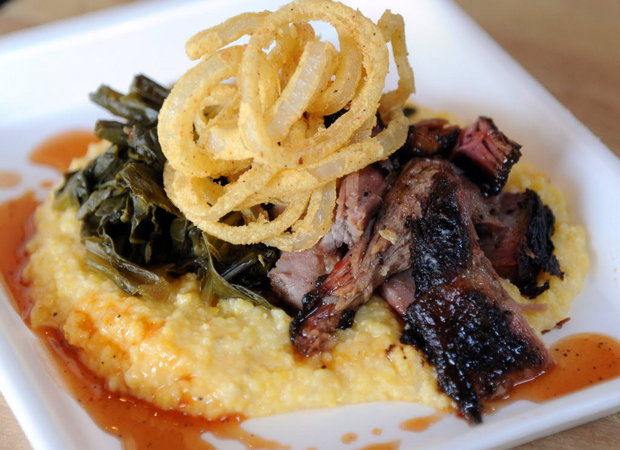 Credit: Saw's Soul Kitchen
This humble restaurant begs the question is soul food really good for the soul? Well, after your first trip this southern BBQ restaurant, we're sure your answer will be a resounding "yes." Here, the authenticity and flavors shine through. From their smoked chicken BBQ plates to loaded taters, and macaroni and cheese, you'll be hooked. We bet anything you'll come back for seconds and heck, maybe even thirds.
2. Alaska (Anchorage): Froth & Forage Coffeehouse and Eatery
Froth & Forage is one of the best – if not the best places to eat in Anchorage. Take one bite from anything on the menu and you'll be hooked. This farm to table restaurant offers locally grown, sustainable favorites from both land and sea.
3.  Arizona (Tan San Valley): Lola Empanada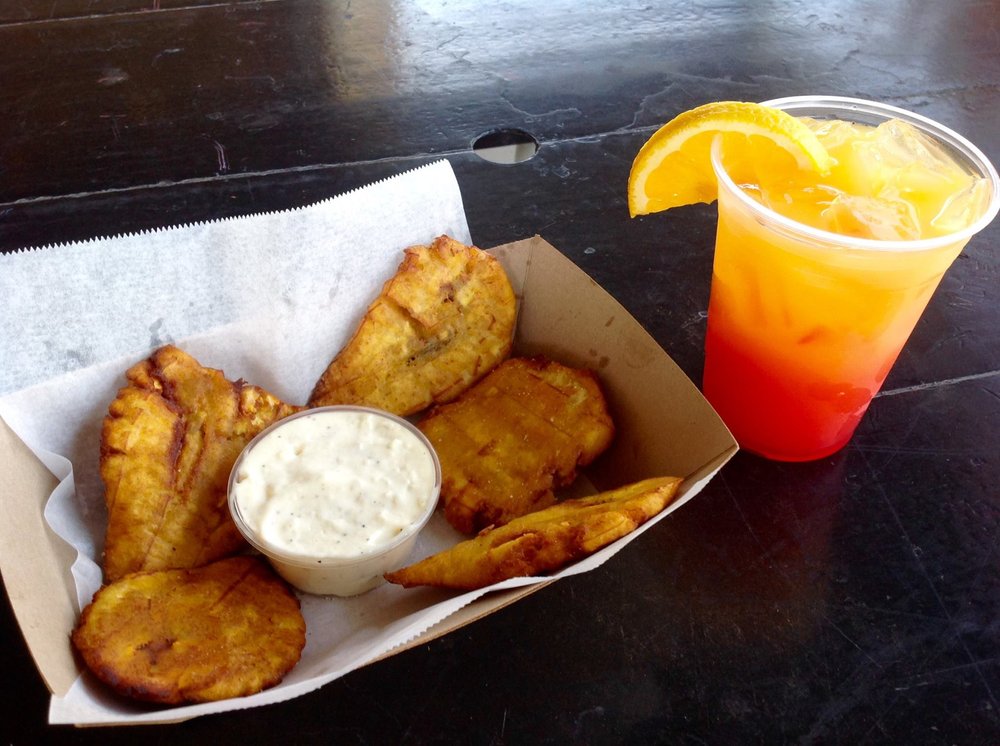 Credit: Yelp
Are you a lover of all things empanadas? Of all the warm and cozy restaurants in Arizona, this one is our favorite we've tried to date. This San Tan Valley gem offers food that's out of this world. The light flaky empanadas are melt in your mouth kind of good. It's definitely worth going out of the way for. Plus, the service is great, friendly, fast, and it's clean. We will definitely be coming back.
4. Arkansas (Little Rock): South on Main
Come enjoy a cool standby with counter seats for Southern fare and cocktails. Plus, there's a varied live stage programming. South on Main is a revolutionary cultural experience of the best southern cuisine. Headed up by Chef Matthew Bell, it offers a down to earth atmosphere along with a creative menu. We recommend swinging by for lunch to try out some of their soma classics. Psst. The hot chicken sandwich with pickles and coleslaw is our personal favorite.
5. California (Los Angeles): Strada Eateria & Coffee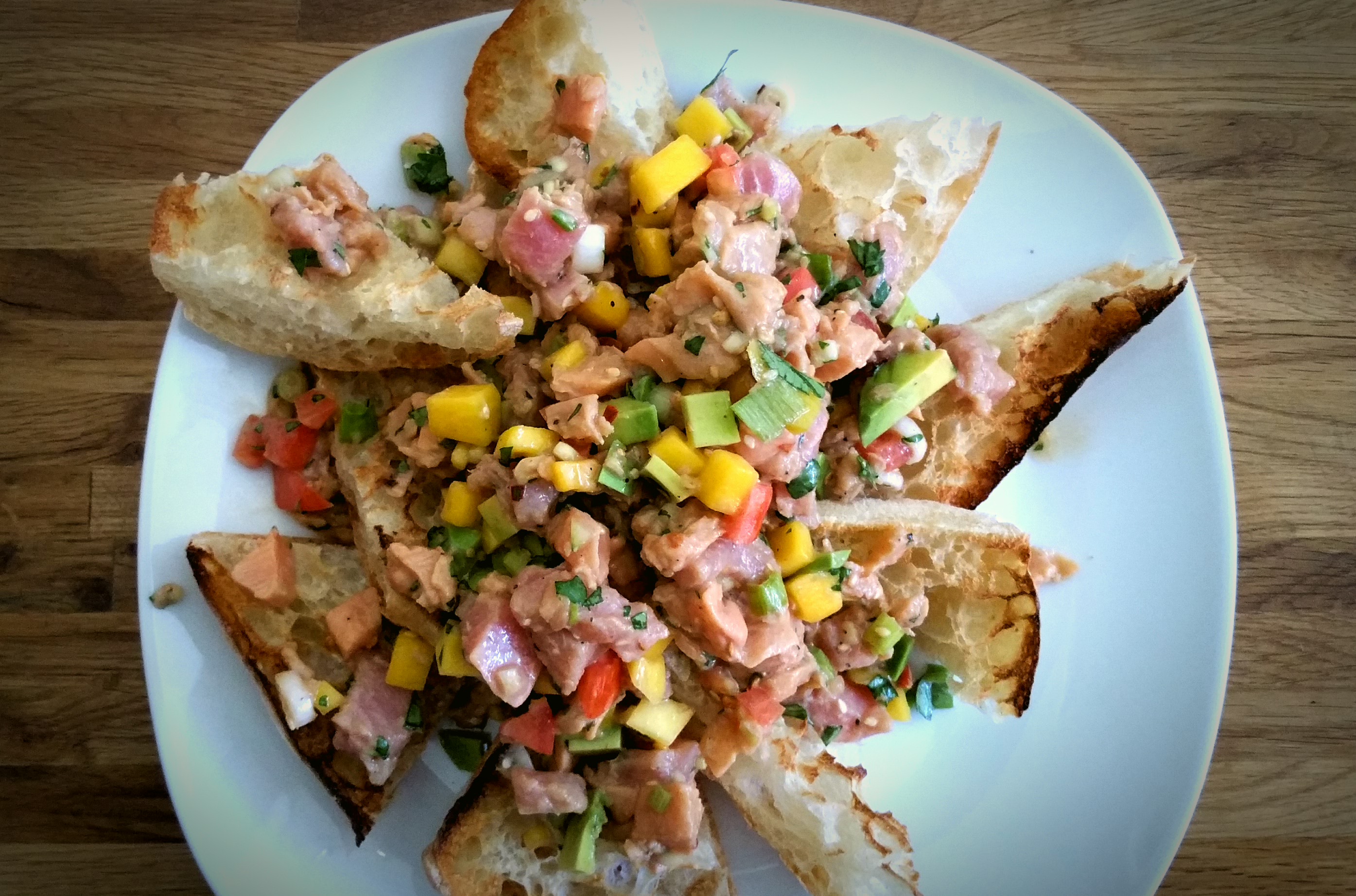 Credit: Strada
It was ridiculously hard to choose from all the warm and cozy restaurants in California but Strada made the process a little easier. This is definitely one of the best eateries in downtown LA. The food is bold, exciting, and purposeful. It has some delicious vegetarian and vegan options to try out too.
6. Colorado (Denver): Turtle Boat
Turtle Boat has quickly become our favorite restaurant in Denver. Here, you can order customizable, sustainable poke bowls. It's all served up in a tiny counter joint decorated with local art.
7. Connecticut (Westport): Kawa Ni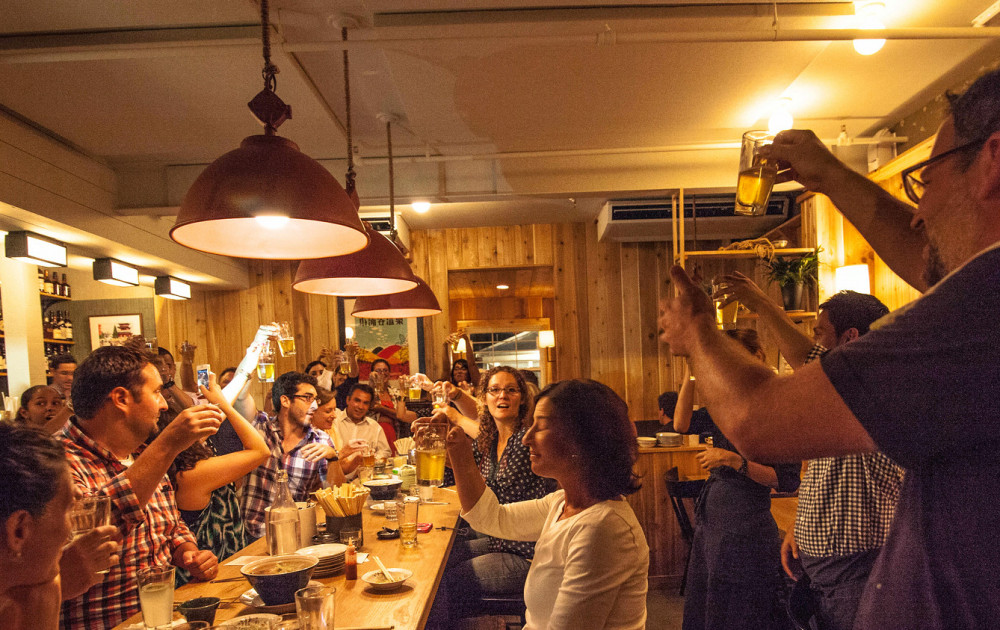 Credit: Kawai Ni
Ever since they opened in 2014, Kawa Ni has been a favorite spot among locals for Japanese cuisine. Besides the great food, it's especially popular since Westport is otherwise lacking in their ramen scene. The interior is modeled after a pub style. Long wooden tables and communal seating lend to an inviting atmosphere. Dishes like pork and garlic ramen will keep you lingering to savor every bite.
8. Washington DC: Falafel, Inc.
Come and enjoy delicious Middle Eastern food in the heart of Washington D.C. If you're looking for some warm and cozy restaurants, you won't find better than this little eatery. A popular charitable counter serve, they offer up delicious falafel bowls, salads, and sandwiches, plus outdoor seating.
9. Delaware (Delaware City): Crabby Dick's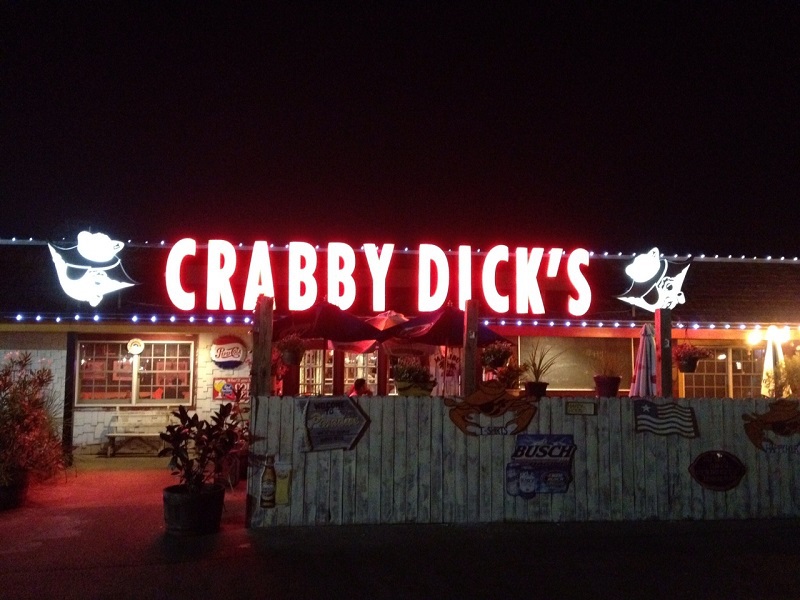 Credit: Visit Delaware
Heading to Delaware City? Check out Crabby Dick's. Here, fresh crabs are delivered daily and served in a historic riverfront hotel with a tongue-in-cheek menu. Need we say more?
10. Florida (Orlando): The Strand
Conceived as a small neighborhood restaurant, The Strand has quickly become an integral part of the local culture. Here, they feature what they call "New Old," modern interpretations of classic dishes. Their New American cuisine emphasizes seasonal dishes made from scratch, with daily Chef's specials offering mouth-watering eats.
Come anytime from brunch through dinner to order off their amazing menu. Our favorite time to grab a bite is brunch. Choose from dishes like a refreshing blueberry and kale salad, fried pork cutlet and eggs, and scrumptious avocado toast. Their fresh orange mimosa is the cherry on top of a perfect meal.
11. Georgia (Alpharetta): The Local Wood Fired Grill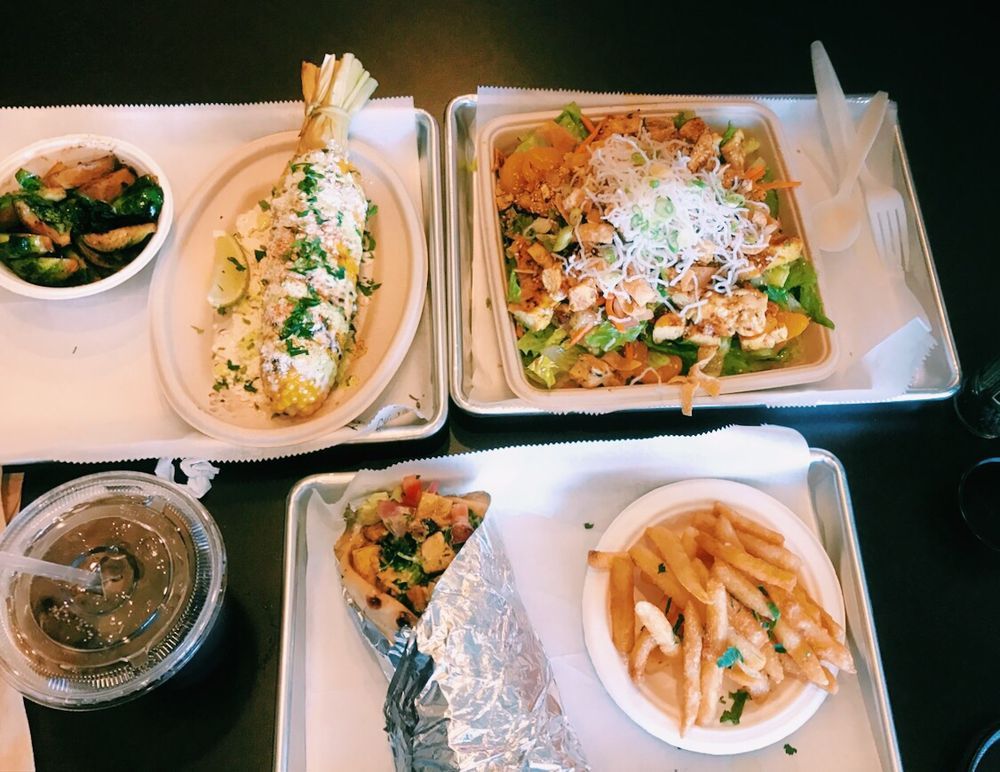 Credit: Yelp
Welcome to The Local. We could seriously eat here every single day. The food is just that good. Everything is flavorful and fresh, even down to the sauces.
12. Hawaii (Lahaina): Koa 156
Enjoy prime views of Molokai and Lanai, Maui's neighboring islands. From fresh local seafood and produce to the mainland's finest meat, you'll find it all and more at Koa. Since it's owned and operated by the same folks who started The Gazebo Restaurant in Napili, you'll find the same breakfast food here as you would at The Gazebo. Koa serves up contemporary fresh fish, steak, and vegetarian dishes all with a view of the glorious local sunsets. It's truly one of the best restaurants in Maui.
13. Idaho (Victor): Victor Emporium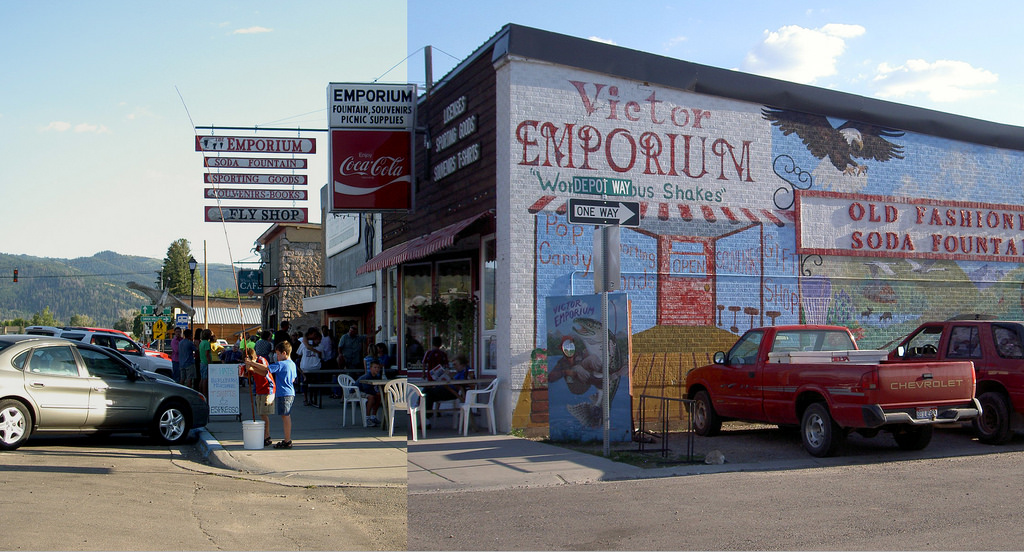 Credit: Devon Blunden
If you ever find yourself in Victor, Idaho, check out this quirky emporium. Step through the doors, and you'll find souvenirs and fly-fishing supplies at the front. At the back is an old-timey soda fountain. This hole in the wall joint is a true treasure. Explore delicious finds like their creamy huckleberry milkshake made with ice cream candy from the local Farr Candy Co.
14. Illinois (Chicago): La Nonna
From delicate pastries to the perfect Sunday morning breakfast, La Nonna has it all. La Nonna is one of our favorite warm and cozy restaurants in Chicago. Peruse their menu options but know you can't go wrong. From Italian to Argentinian picks, everything is delicious.
15. Indiana (Indianapolis): CoreLife Eatery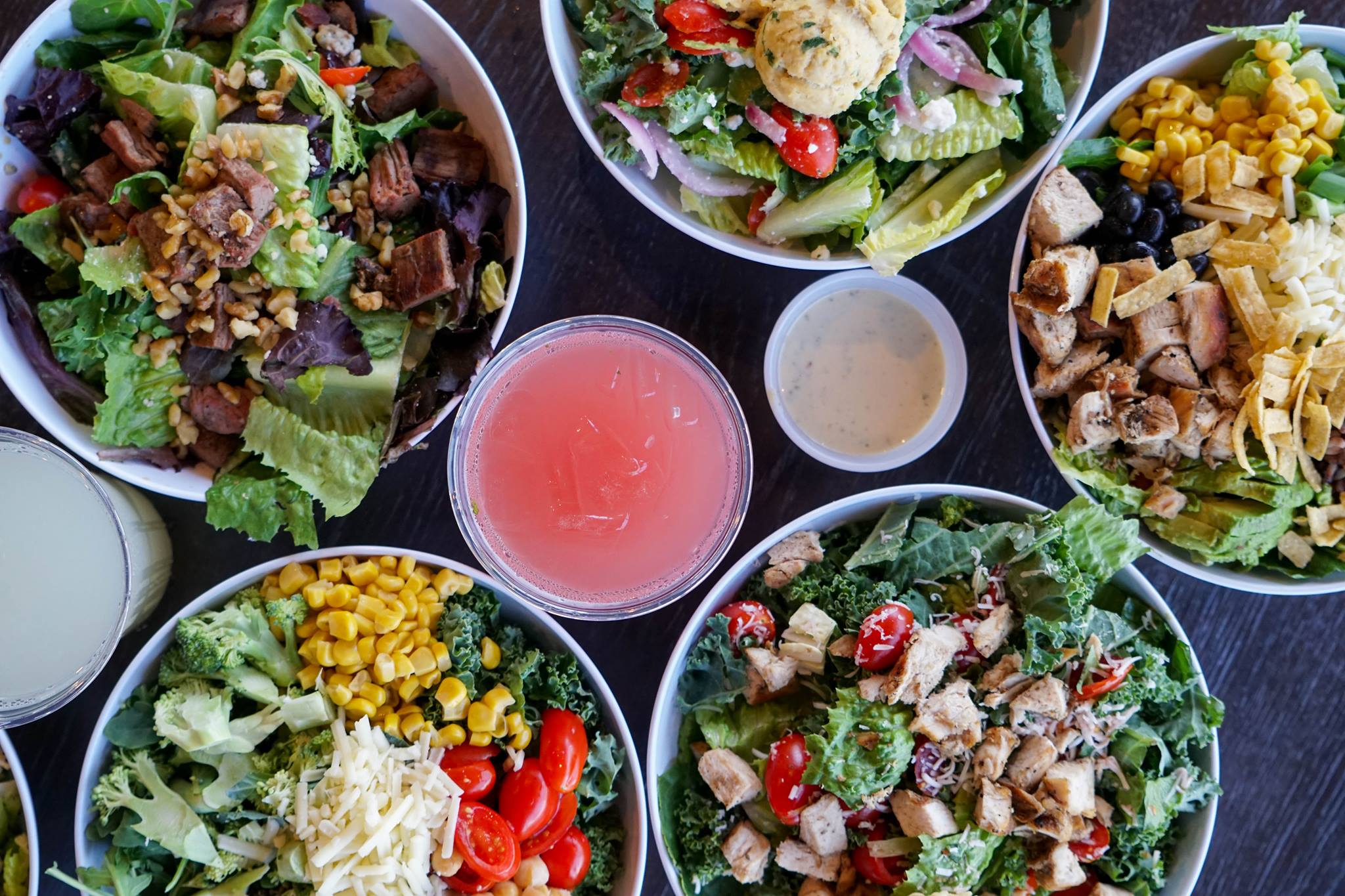 Credit: CoreLife Eatery / Facebook
The folks here are going to be seeing a lot us. That's for sure. Picture everything healthy and delicious in one spot. Salad, grain, and broth bowls are all made of the healthiest ingredients and artfully crafted for truly enjoyable meals. CoreLife Eatery is one of the most warm and cozy restaurants in Indiana.
16. Iowa (Des Moines): St. Kilda Cafe and Bakery
This warehouse-chic Australian cafe and bakery offers Counter Culture coffee drinks, smoothies and a full bar. The best part? They use locally sourced ingredients such as chicken, pork, honey, and more from small farms across the state. Eat well and support local? That's a win-win.
17. Kansas (Olathe): Hong Kong Star Restaurant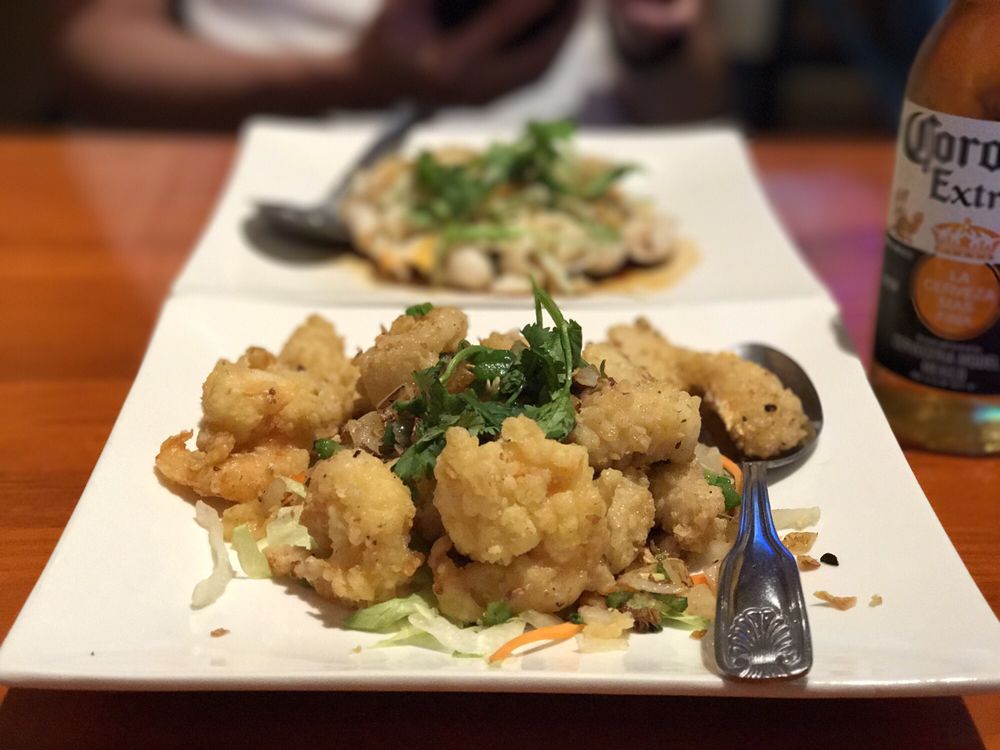 Credit: Yelp
You wouldn't think Kansas has amazing Chinese food but Hong Kong Star Restaurant has proven us all wrong. Everything here is perfect – from the affordable prices to the incredible food. There's no doubt we plan on working our way through the menu.
18. Kentucky (Louisville): Kathmandu Kitchen & Bar
Sure this place looks like a hole in the wall. But inside, the ambiance gives way to one of the most warm and cozy restaurants. The food is amazing, prices are reasonable, and the portions are large. We couldn't recommend Kathmandu Kitchen & Bar more highly.
19. Louisiana (New Orleans): Antoine's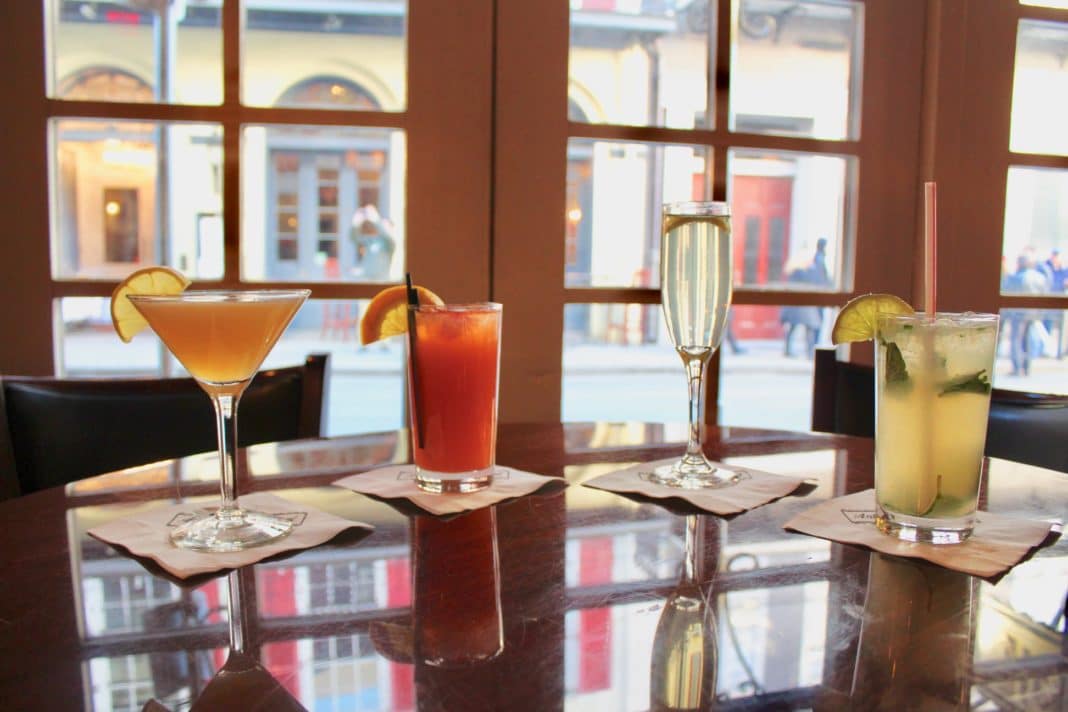 Credit: Antoine's / Facebook
As the oldest Creole fine dining restaurant in the city, Antoine's deserves its own section. Recently, they celebrated 178 years of incredible service, making guests happy for generations. Want to know a fun fact? It's still owned and operated by the fifth generation relatives of its original founder, Antoine Alciatore.
Here, world renowned Creole cuisine, impeccable service, and a unique atmosphere come together to create an unmatched dining experience since 1840. Each of their 14 fine dining rooms offer a unique history and charm. Come enjoy a meal with family or host a private party – the restaurant can accommodate up to 700+ guests. Come and see what it's all about and make memories that will last a lifetime. Due to its popularity, advance reservations are highly suggested. Enjoying a meal here is one of the best things to do in New Orleans. Don't pass up this local gem.
20. Maine (Portland): Coffee ME Up
This is the type of neighborhood place everyone wants to have and that people drive from miles around to get. Whenever we stay in Portland, we adopt Coffee ME Up as our own. The bagels, veggie omelet, and BLT are amazing.
21. Maryland (Baltimore): Pho Bac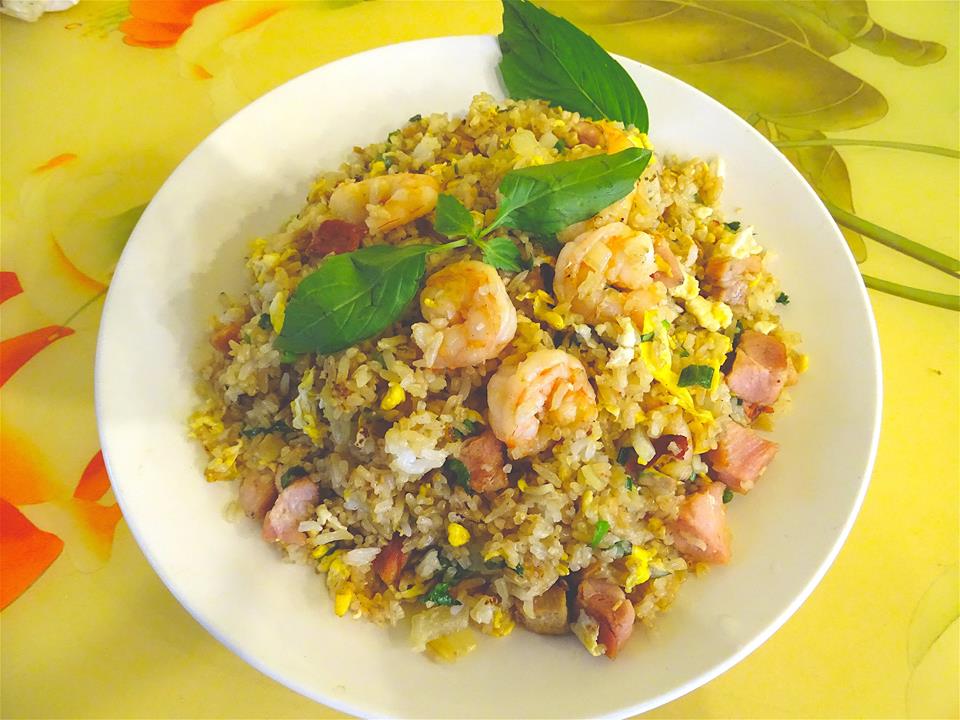 Credit: Pho Bac / Facebook
Ever since this heavenly place entered our lives, we have been loyal customers. If you love authentic Vietnamese food, this place will taste like a piece of home. You can literally taste the care and pride that goes into each dish. Some of our favorite menu options include ca kho to, pad thai, and egg rolls.
22. Massachusetts (Dedham): Roadworthy
Ever since 2016, Roadworthy has been making locals and travelers happy. Inspired by wacky food trucks and mobile street menus, these folks have drawn up an eclectic menu of their own. Let's just put it this way. They have an unmatched selection of made from scratch creations. If you ever find yourself in the Durham area, this is a place you'll want to visit again and again.
23. Michigan (Ann Arbor): Taste Kitchen
Credit: Taste Kitchen
At Taste Kitchen, origin matters. The chefs only use fresh, quality ingredients; of course it's important to know where they came from. Here, the best seafood is on rotation based upon seasonal availability and sustainability. The Taste Kitchen menu showcases the house chef's ambition to build sophisticated dishes, both layered and unadorned. Dishes are a unique blend of French and New American, for a refreshing cuisine. The staff is just as passionate about service as they are food and wine.
24. Minnesota (Minneapolis): St. Genevieve
Treat yourself to local delicacies at St. Genevieve, the city's very own Parisian-style tavern. Cozy lighting lends to a warm intimate atmosphere as does its well-curated list of wines. This fun little cafe is a time-transporting stop to the style of salons, cafes, and buvettes of eras past. Come reimagine the hustle and bustle over at 50th and Bryant in the heart of the Lynnhurst neighborhood.
25. Mississippi (Flowood): Ichiban Hibachi & Sushi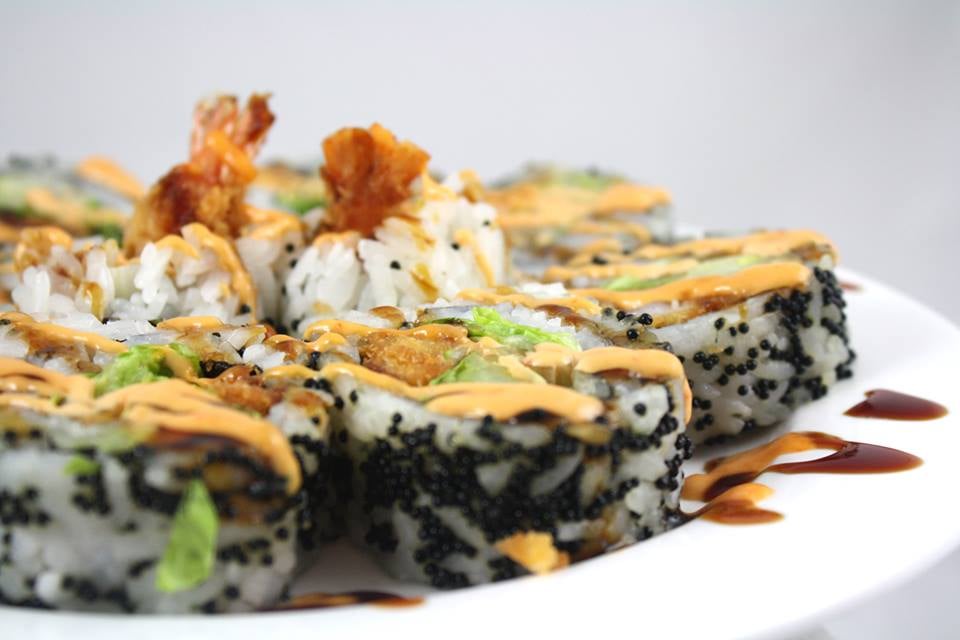 Credit:  Ichiban Hibachi & Sushi
This large, sleek Japanese spot is a great for sushi, hibachi and more. It's all served up in modern digs with booths, grill tables, and a bar.
26. Missouri (St. Louis): Sidney Street Cafe
Come and enjoy inventive New American cuisine served in a sophisticated yet comfortable setting with exposed brick walls. You'll find Sidney Street Cafe located in a century-old storefront building in St. Louis's historic Benton Park neighborhood.
Run by Chef and Owner Kevin Nashan along with his wife Mina and brother Chris, this restaurant is a neighborhood staple for diners from all over the world. If you want our recommendation, try the sweetbread tostada.
27. Montana (Big Sky): Horn and Cantle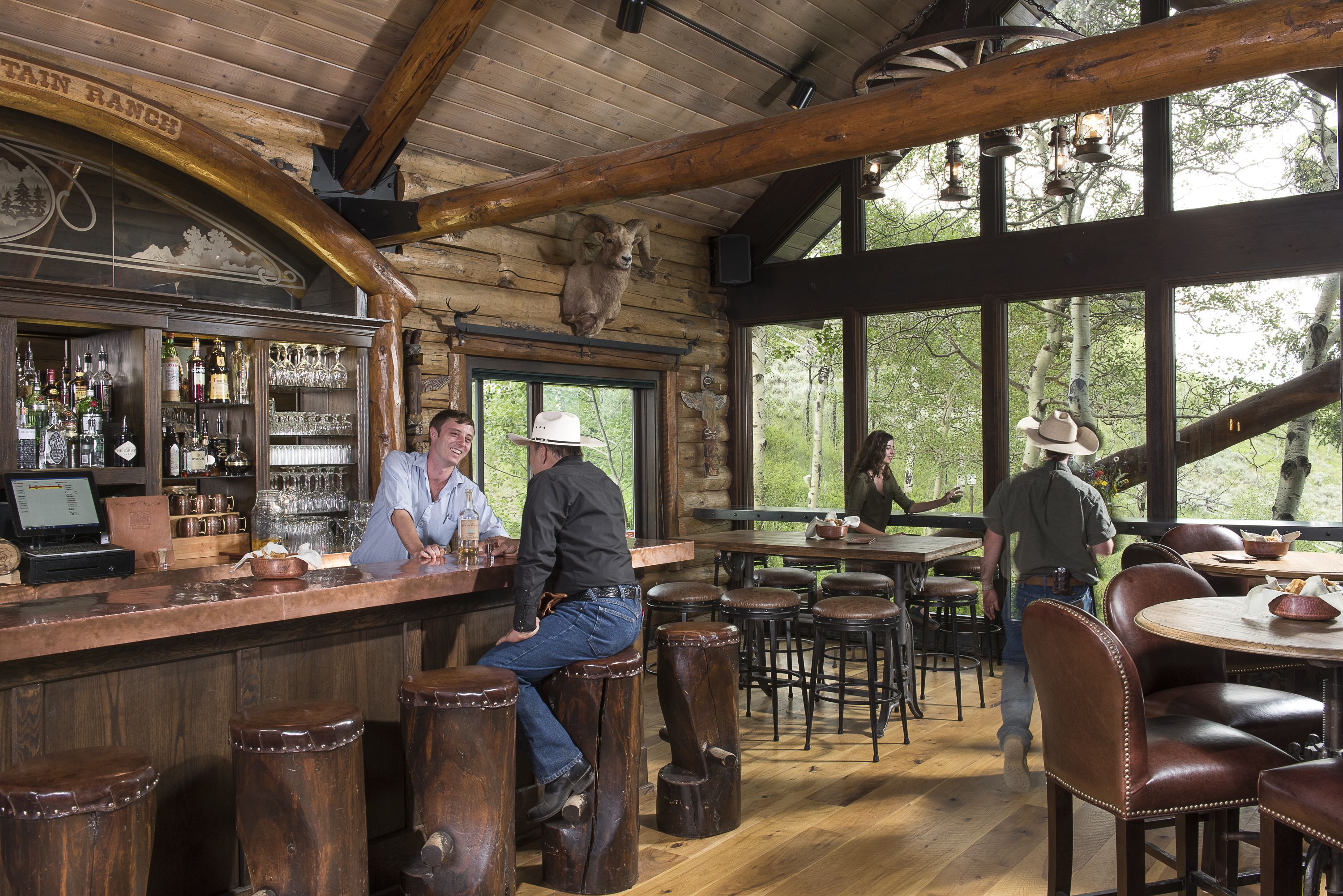 Credit: Horn and Cantle
If you're looking for a rustic experience, head on over to Horn and Cantle. A rustic Montana menu adds to the perfection of a charming ambiance. We particularly enjoyed the fondue, steak tartare, and the prosciutto-wrapped pork chops.
28. Nebraska (Omaha): Saddle Creek Breakfast Club
Think pink neon lights, banana pancakes, and a homey atmosphere. There's no doubt about it. Saddle Creek Breakfast Club is one of the most warm and cozy restaurants in all of Omaha. The eggs benedict and French toast are some of the best we've ever had.
29. Nevada (Las Vegas): Top of the World Eatery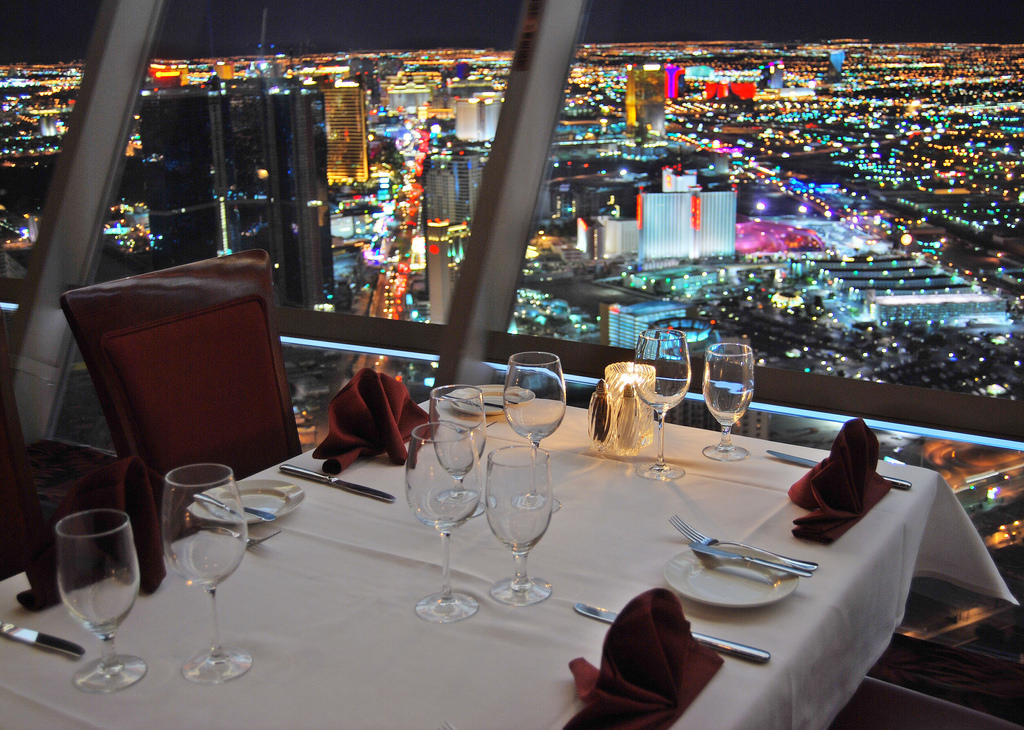 Make your way up to the 106th floor of the iconic Stratosphere. You won't find a better panoramic view of the city for miles around. Grab a cute corner table and watch the lights sparkle below, illuminating the desert landscape. The food is equally amazing. A copious supply of wine will keep the glass full and the mood high as you explore the Chef's Selections.
30. New Hampshire (Concord): The Common Man Restaurant
This branch of a relaxed American chain is in quaint quarters with fireplaces and a cozy upstairs lounge. Choose from mouth-watering menu options like blackened chicken tacos, bacon-wrapped shrimp, and pulled pork mac.
31. New Jersey (Pompton Lakes): Chanos Latin Kitchen
This quick-serve Latin restaurant offers up the kind of homemade food you crave every day. We've tried their burritos, tacos, empanadas, salads, rice bowls, and more. What do we recommend? Anything and everything.
32. New Mexico (Santa Fe): Jambo Cafe
Indulge yourself in African homestyle fare including jerk chicken, goat stew, plus wraps, and pies in casual, colorful digs. There's a reason why this restaurant has been named the Best International Cuisine by the Santa Fe Reporter for eight years running. Make the trek down Cerillos Road and onward to Jambo Cafe.
Here, Chef Ahmed Obo dishes up flavorful mixtures of African cuisine and Caribbean style. We highly recommend trying out the East African coconut lentil stew, Kenyan beef kabobs, jerk chicken, and some fresh salad. If you happen to catch the restaurant's food truck, they offer up a mean tongue sandwich. Jambo is one of the best restaurants in Santa Fe.
33. New York ( New York): Isodi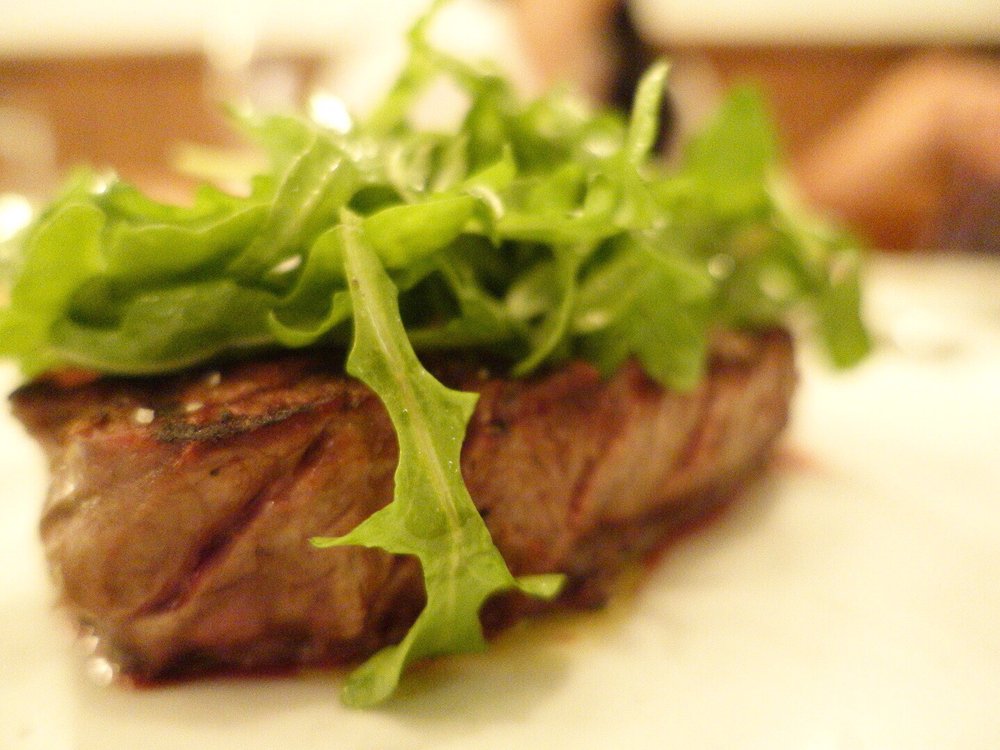 Credit: Isodi
Guests are greeted by the phrase "ristorante toscano" as they enter Rita Sodi's dinner-only restaurant in the West Village. The inscription makes the heart of I Sodi plain as day – to serve up food from the heart of Tuscany. Sodi grew up on a farm outside Florence, famous for its beef. Needless to say, you can expect delicacies like steak tartare and tagliata con rucola alongside more simple pastas. There's a reason this restaurant made it onto our list of the best Italian restaurants in NYC.
34. North Carolina (Durham): Pizzeria Toro
Welcome to one of the best spots in Durham. If you're looking for warm and cozy restaurants, you've found one in Pizzeria Toro. Here, the wood-fired oven makes all of the difference in bringing out the flavors. And if a wood-fired pizza wasn't enough, they also have an extensive wine list.
35. North Dakota (Bismarck): Noodle Zip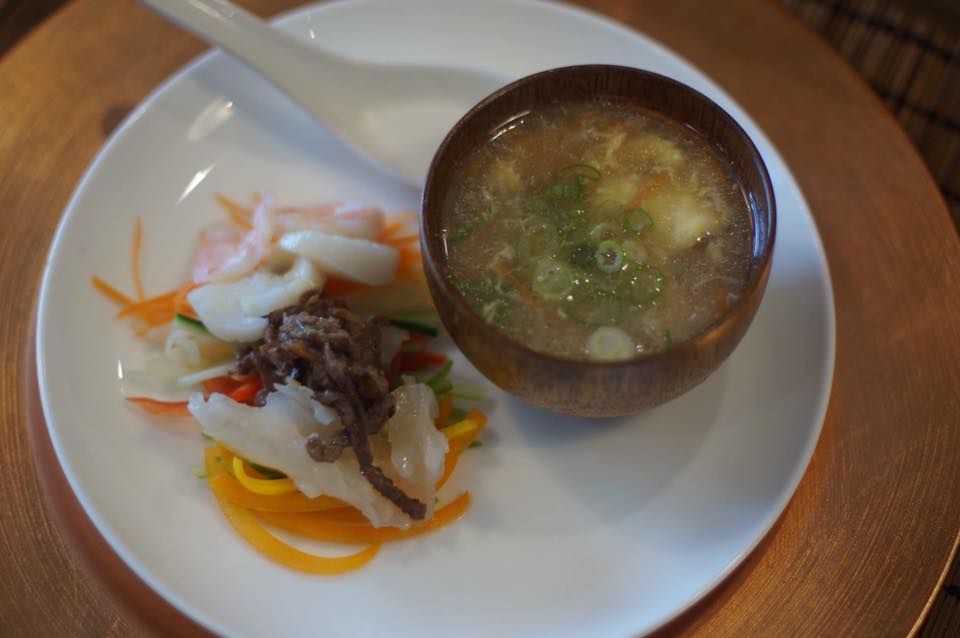 We swear, this restaurant will make you forget you're in North Dakota. Quality food, reasonable prices, and a homey atmosphere come together to create one of the most warm and cozy restaurants, Noodle Zip.
36. Ohio (Cleveland): Boaz Cafe
Treat yourself to hearty Mediterranean eats right in the center of Ohio City. This cheerful, modern cafe turns out health-conscious fare, juices and smoothies.
37. Oklahoma (Hochatown): Rolling Fork Takery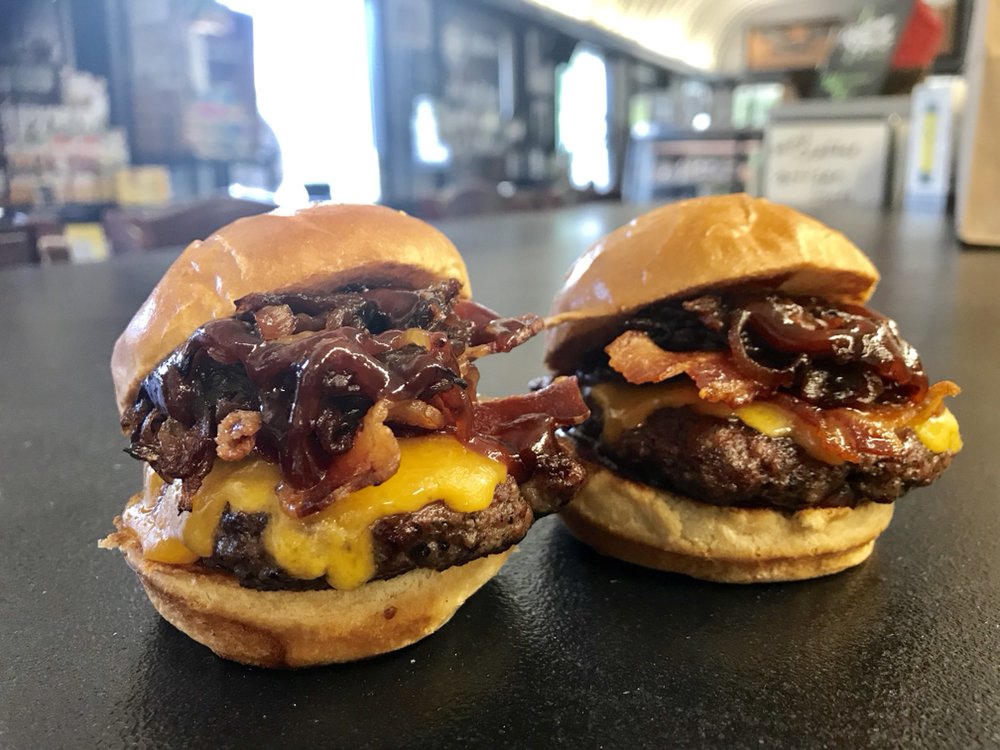 Credit: Yelp
Wonderful, fresh, and creative. One of the things we love the most about this restaurant is that there is something for everyone. It's truly a place where you will want one of everything.
38. Oregon (Portland): The Original
It's all in the name. Come and and enjoy an oldies-themed diner with a modern twist. Old furniture and a candlelit bar bring back retro vibes. When it comes to all-day types of food, their menu runs the gamut. Choose from wings, avocado toast, nostalgia food, chicken and waffles, and more. Just make sure to save some room for one of their signature milkshakes. We love The Original.
39.  Dutch Eating Place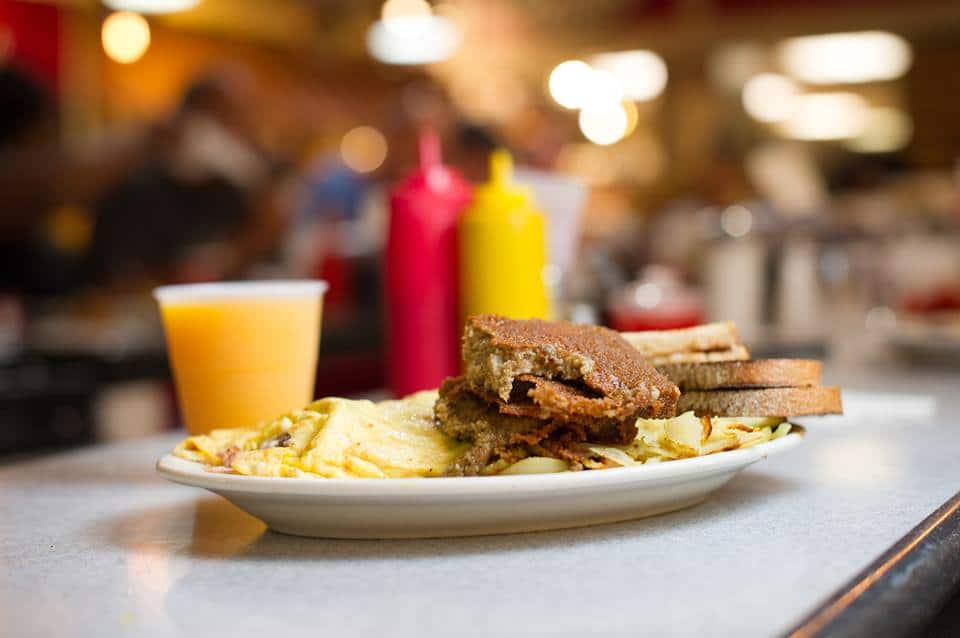 Credit: Dutch Eating Place / Facebook
Indulge yourself in fresh foods cooked up in the style of Pennsylvania Dutch at one of the best restaurants in Philadelphia. This is one of Reading Market's most iconic eateries – and with good reason. This little diner offers a great start to the morning with glasses of fresh-squeezed OJ, eggs however you'd like them, stacks of blueberry dotted pancakes, apple cinnamon French toast, and crispy bacon. We just can't get enough.
40.  Rhode Island (Providence) Ellie's Bakery
This cute bakery will take your taste buds on a trip to the best of France. As if the smell of fresh baked goods wasn't good enough, Ellie's Bakery also serves up some killer lattes. I highly recommend stopping by for breakfast. Treat yourself to a caramelized squash and apple tartine, a Narragansett Creamery yogurt parfait on the side. You won't find a better place for sweets and treats than this.
41. South Carolina (Charleston): Stella's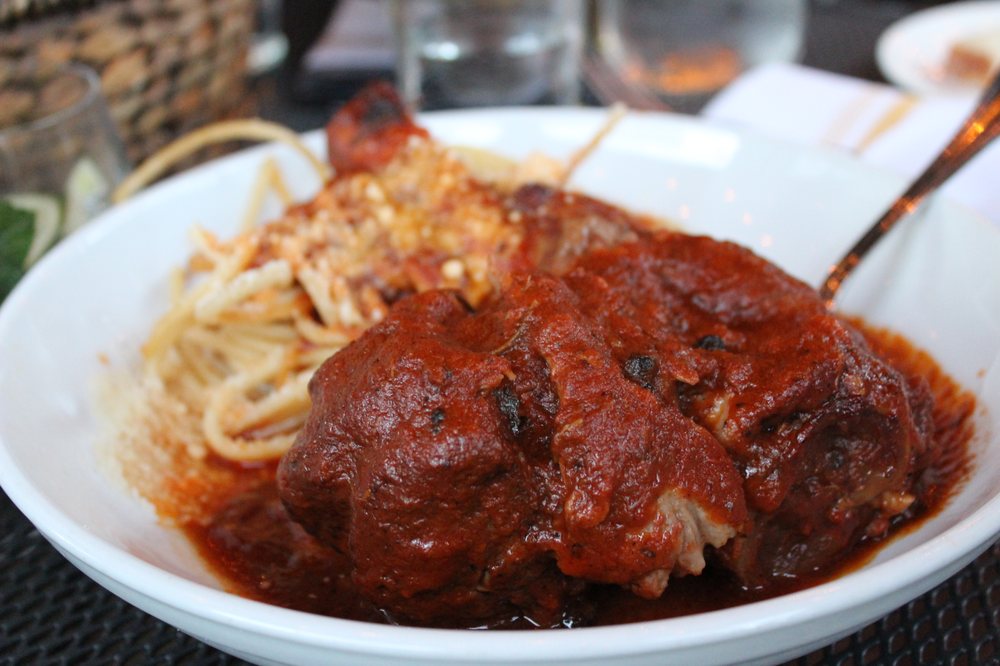 Credit: Yelp
Who's in the mood for a classy throwback diner? Here, there's plenty of Greek dishes and meze to share, plus a delicious Mediterranean Sunday brunch. Sign us up.
42. South Dakota (Custer): Dakota BBQ LLC
Okay, even if you're a bit of a BBQ snob, you'll love this place. Texans don't have the only claim on this food style, you know? The baby back ribs here are easily some of the best we have ever had. When it comes to warm and cozy restaurants in South Dakota this joint is top notch.
43. Tennessee (Murfreesboro): Cup Pop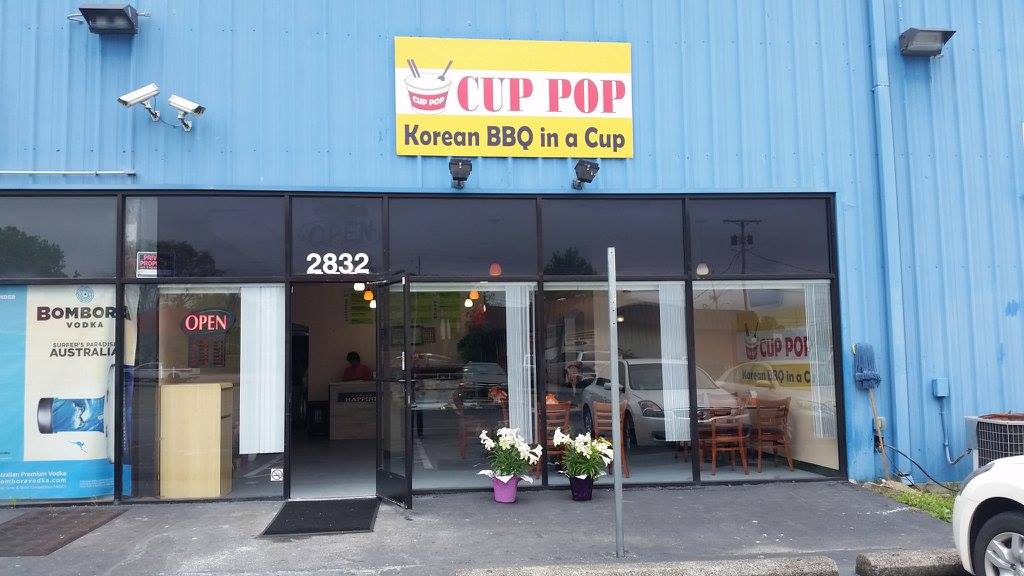 If you're looking for fresh, authentic Asian food, this is a great spot for a quick and tasty lunch. Put it this way;​ Cup Pop is right up there compared to all of the Korean places we've tried along the west coast. The spicy bulgogi cups and chicken katsu are excellent.
44. Texas (Austin): Contigo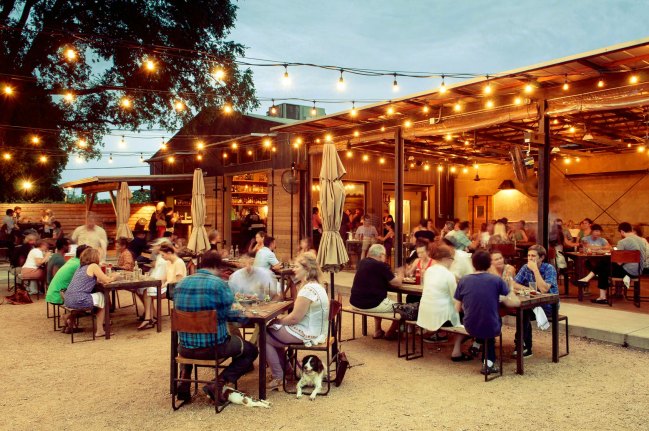 Credit: Contigo
From start to finish, everything here is distinctively 'Austin.' This city is teeming with al fresco spaces but there is something special about Contigo. The modern menu offers up both rarities and classics. Choose from anything like ox tongue sliders to dumplings, fresh fruit, and house-made charcuterie. The best part is you get to enjoy it all on a beautiful outdoor patio underneath the warm glow of dangling string lights.
45. Utah (Salt Lake City): Lion House Pantry
Do you want to dine at the original residence of Brigham Young? We thought you might. Enjoy exceptional home-style fare dished up from authentic recipes that have been passed down for generations. If you walked inside without knowing better, you would never know that Lion House Pantry is a historic relic.
The charming interior looks like that one cozy neighborhood cafe you grew up eating breakfast at as a kid. Well, we'll be one to tell you the service offers nothing less. Walk through the doors and you'll instantly feel at home. Pull up a seat and order off the menu. While you can't go wrong with any of the choices, we have to say the peach pie is nothing short of incredible.
45. Vermont (Jamaica): North Country General
Credit: North Country General
Everything here is local. This wonderful little find offers up a menu of both healthy and decadent options to choose from. Word to the wise though… The cheeseburger with chipotle sauce and baked fries is where it's at.
46. Virginia (Richmond): Maple & Pine
Drawing upon local ingredients, Maple & Pine produces tasty dishes with a gourmet flare. As one of the best warm and cozy restaurants in Richmond, it holds a special place in the hearts of locals. Step inside of the Quirk Hotel and marvel at this culinary innovation. Among the menu choices, you will find dishes like seared duck breast with chicken polenta, miso-glazed pork loin, and more.
47. Washington (Seattle): Gather Kitchen & Bar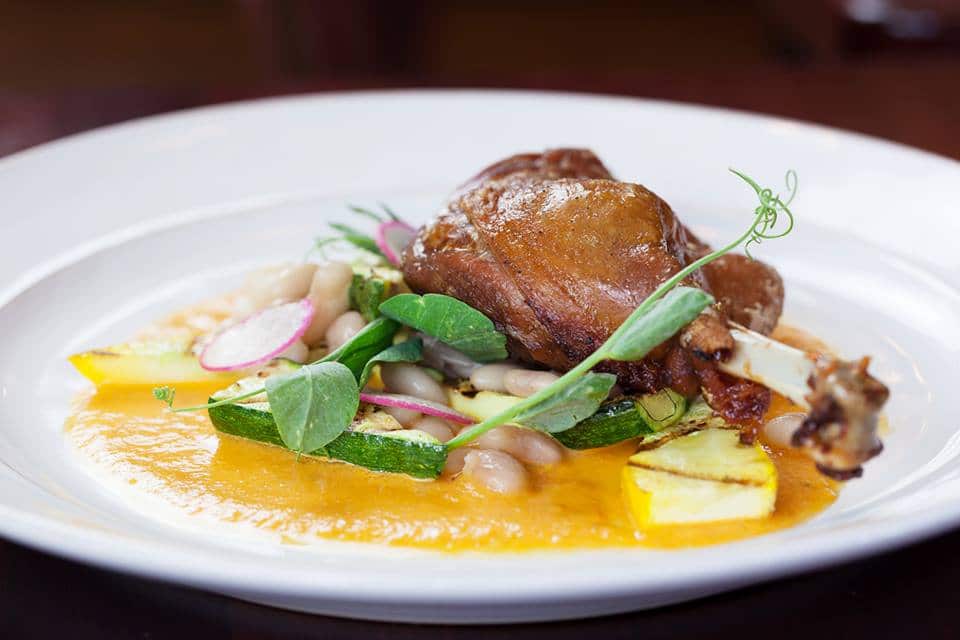 Credit: Gather Kitchen & Bar / Facebook
Come to Ballard for some great brunch inspired by travel, hospitality, and family gatherings. Here, Chef Ryan Donaldson opens Gather Kitchen and Bar. They've created a menu drawing from international cultures while employing fresh seasonal Northwest ingredients.
It's all offered up in a warm, cozy setting that evokes all the comforts of home. To enhance your experience, they've whipped up a list of killer cocktails made from scratch bases. Walk in, make a reservation, or book a private event. All are welcome. Wow oh wow do we love Gather's brunch menu.
All we can say is come hungry. There are loads of options and they don't make it easy to choose between them. The brunch menu is separated into four main sections with a drink section on the side. You can choose from pastries and sweets, hangover specials, and more.
48. West Virginia (Bridgeport): Ali's Mediterranean Cuisine
While you wouldn't picture finding incredible Mediterranean food in West Virginia, Ali's offers up some of the best ever. All we have to say is eat here. You won't regret a single bite of it. The food is nothing short of excellent.
49. Wisconsin (Madison): Cento Ristorante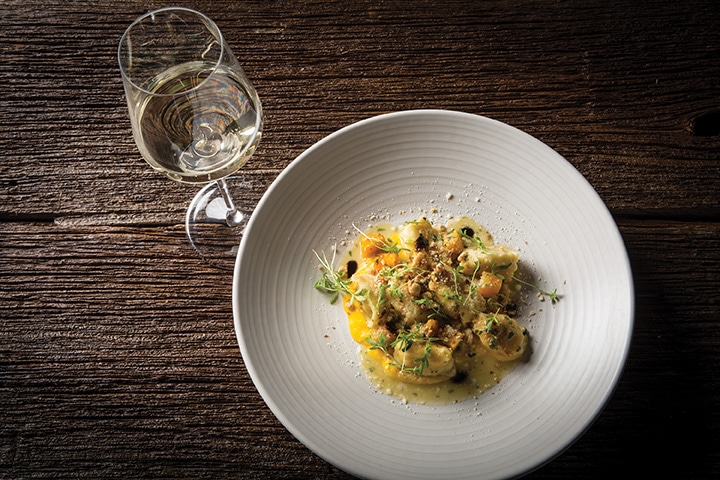 Try out a new spin on old world Italian recipes. If you're looking for some warm and cozy restaurants, Cento offers a great ambiance and some of the best handmade pasta in Madison. Indulge yourself in savory eats baked in wood-burning oven.
50. Wyoming (Jackson): Glorietta Trattoria
Whether you are a Jackson or visiting, don't miss this gem. The food was on point; we were blown away by the house-made agnolotti and grilled mushrooms. The food is all served up family style, allowing you to sample more of the menu.
Book A Road Trip to Visit the Best Warm and Cozy Restaurants Around the U.S.
We hope you enjoyed reading our picks of the best warm and cozy restaurants to grab a bite and brew.  From casual food to fancy dining and international cuisine  there's surely something for all tastes on our list. Which one of the places on our list would you like to try the most? Let us know in the comment section below.
Related Article: 6 Most Dog Friendly Restaurants in America