Use This Hiking Checklist Before You Step Outside
When taking to the great outdoors, it is extremely important to be thoroughly prepared. Anything can happen out there, and the more knowledge (and supplies) you have on hand, the less critical a situation can be. Before you embark on that ultimate hike you have been eyeing, be sure to stop and evaluate all that you are bringing along. From what you wear hiking to what you eat, it all matters when you are out there.
It can be intimidating when packing for a hiking/camping trip for the first time. You might be afraid of overpacking, or realizing that you forgot a critical essential. We have included the eight most important items you need to bring along with you on your next hiking excursion.
The Necessities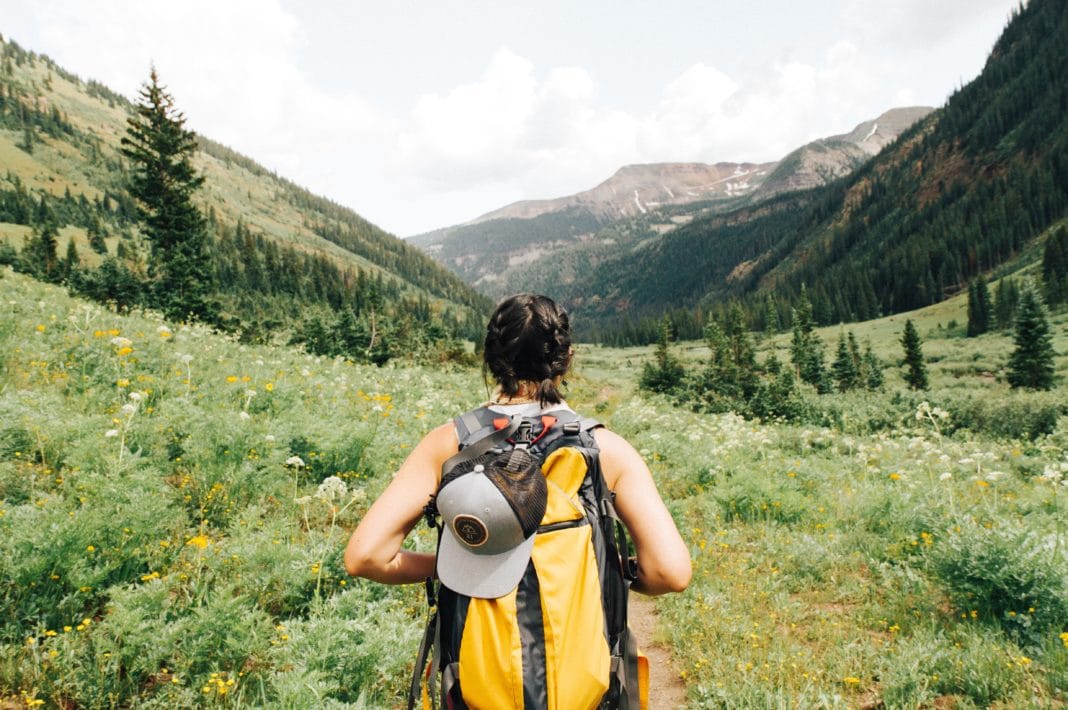 1. Hydration
Water. It is number one on our hiking checklist, because it is number one to survival anywhere. Having a reliable water supply can sometimes be the difference between life and death. Water is a heavy thing to carry, but certainly worth the extra pounds. Stay hydrated during your outdoor experience to keep your energy up and your mind alert. The first step to knowing how much water to bring is calculating your anticipated time outdoors. You will be drinking much more water than normal because of the extra exertion of energy.
Bring a canteen or water bottles full of how much you will need. Having a hydration pack is another handy way to easily carry the water you need. It is also smart to invest in a water filter or a LifeStraw. This lets you connect even further with nature by drinking water right from a river or stream. The filter keeps any dangerous bacteria out of your system. Of course, never attempt to drink from stagnant water.
2. Light It Up
Make sure you have adequate lighting options on your hiking checklist. Good lighting is important, especially if you are camping somewhere overnight. You can choose from a variety of helpful tools to aid in this endeavor. Headlamps are a good option as they are small and easy to use. They also allow for hands free activities, such as setting up or tearing down a tent in the dark.
3. Sun Protection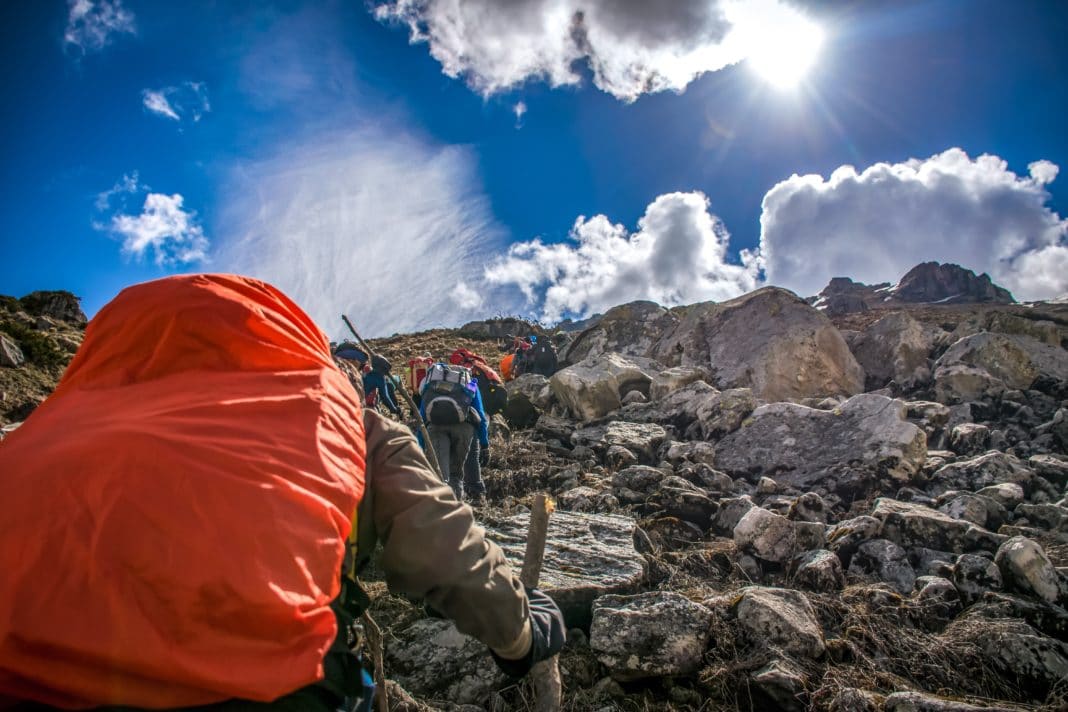 Don't underestimate the power of protecting your skin. I tend to try and avoid a lot of chemical based products, which are most sunscreens. This often results in me going without sunscreen, which is essentially worse for your skin. I recently went on a 10 mile hike without skin protection and came out like a lobster. Protect yourself from those UV rays by slathering on the sunscreen before you go. There are plenty of organic and natural sunscreen brands out there if you are like me.
Do yourself a favor and do not skip this step. Sunscreen is especially essential for those high elevation hikes, where you are more exposed to the sun's rays. Even on a chilly day, the sun is still affecting your skin.
4. Protective Tools
It can take a lot to stay safe out there. When looking over your hiking checklist, don't underestimate the importance of self protective tools. These help keep you safe from potentially dangerous situations. We all think that nothing bad is ever going to happen to us, until we find ourselves right in the middle of an unimaginable circumstance. Though we cannot control our environment, we can control how we react to it. This of course is helped by being adequately prepared for any kind of danger.
Before you embark on your hike, check the local animals of the area. You will need to know which animals to look out for, such as bears or poisonous snakes. A lot of backcountry areas also require hikers and campers to have bear repellent on hand. Little things such as a pocket knife and bug spray also make a world of difference. Knives also come in handy with other important tasks such as food preparation, first aid, and opening up plastic bags. Always be sure to have one of these one hand.
5. Food
Naturally, food is a very important part of your hiking checklist. It can be easy to overlook the need for proper food, but good nourishment is critical to keep your energy up and stomach full out there. A good rule of thumb is to always pack an extra day of food, whether you are camping for a few days or just hiking. Especially with food, it is better to have too much than not enough.
But what kinds of food should you bring on a hike? Cheetos and Mountain Dew are perhaps not the healthiest options if you are looking to keep your gusto. Healthy snack foods are very convenient to munch as you go. These can include energy bars, nuts, trail mix, protein cookies, and jerky.
I also personally like to bring a bottle of Gatorade or Propel along to keep my electrolytes up. This is especially refreshing during bouts of hot weather. Recently I have discovered the magic of ginger chews. An alternative to candy like Starburst or Smarties, ginger chews are an all natural way to give you that sugar boost you need. They are also low calorie and ginger is known to relieve nausea, which helps keep your stomach in check. Plus they are delicious.
6. Navigation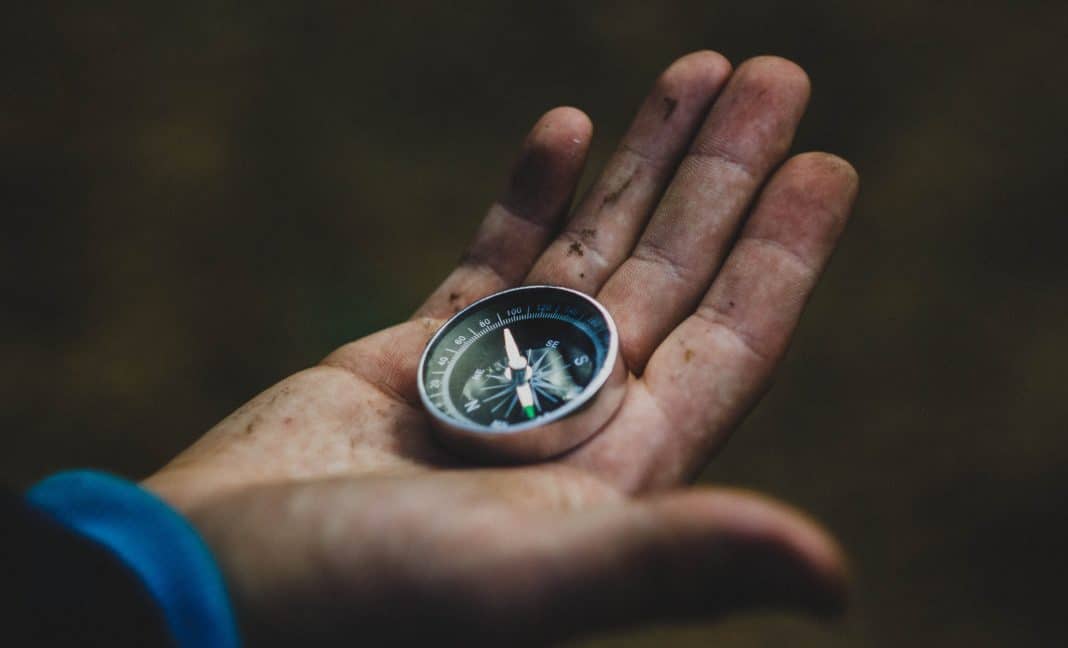 Where to go from here, you might wonder? Lose the uncertainty by packing just what you need to find your way. When hiking, the trails are not always clearly marked, which can lead to the unfortunate circumstance of getting lost. Avoid being lost in the wilderness without cell service by having the right tools you need.
The most basic form of finding your way is also the most reliable. Always keep a compass on hand when you step into the woods. Couple this with a topographic map, and you are set to navigate your way anywhere.
8. First Aid
From a simple scratch to a sprained ankle, anything can happen while you are hiking. Oftentimes you find yourself hiking through uneven rock scrambles or over tree roots along a path. Prepare yourself for any unfortunate circumstances by bringing a complete first aid kit along with you in your pack. This is more than a couple Spiderman band-aids.
Your first aid kit should at the very least include: personal medications, a variety of bandages, gauze pads, adhesive tape, tweezers, burn ointment, hydrogen peroxide, Aspirin, animal sting care, your personal information and a first aid manual.
9. Optional Gear Ideas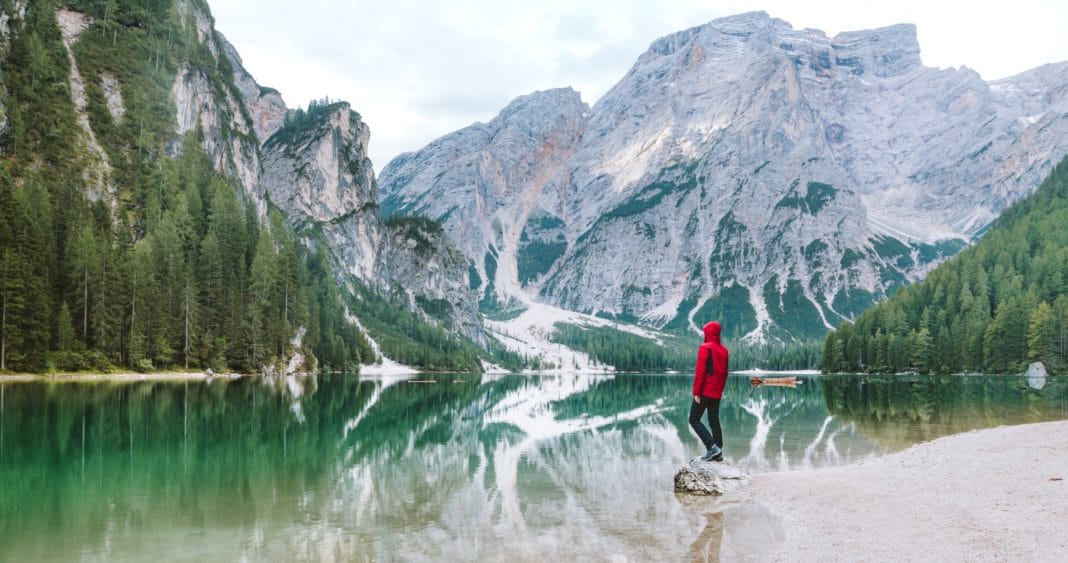 Above we listed the absolute essentials for hiking, but there are always extra accessories you can bring along. It all depends on your personal hiking style and how long your trip is. Of course, keep in mind that whatever extra you bring, you are going to have to carry it. Extra hiking essentials may include hiking poles, binoculars, and a camera. It also helps to have good hiking socks and hiking shoes.
Now You Are Fully Ready for the Great Outdoors
Now that you have made your ultimate hiking checklist and looked it over twice, you are now prepared for whatever the wilderness may throw your way. Make sure you have a comfortable backpack with room to stash all of your goods and you are ready to go. Pick out your dream hike and get going tomorrow. The world is out there just waiting for you to explore it.
Related Article: Best Hiking Sandals For Your Adventures