Here is the scoop on H20.
Everyone always wants to know how many glasses or bottles of water a day they should drink. This is an important topic to discuss, however, as hydration is essential for a healthy lifestyle. Water helps to cool your body down and regulate its temperature. It is also the most natural internal cleanser.
Being composed of 70% water, you probably want to know just how many bottles of water a day you need. Even more than that, it is important to stay on top of your water drinking habits when traveling. Here are some helpful tips to keep in mind when hydrating during your next adventure.
When I am traveling, how many bottles of water a day should I drink?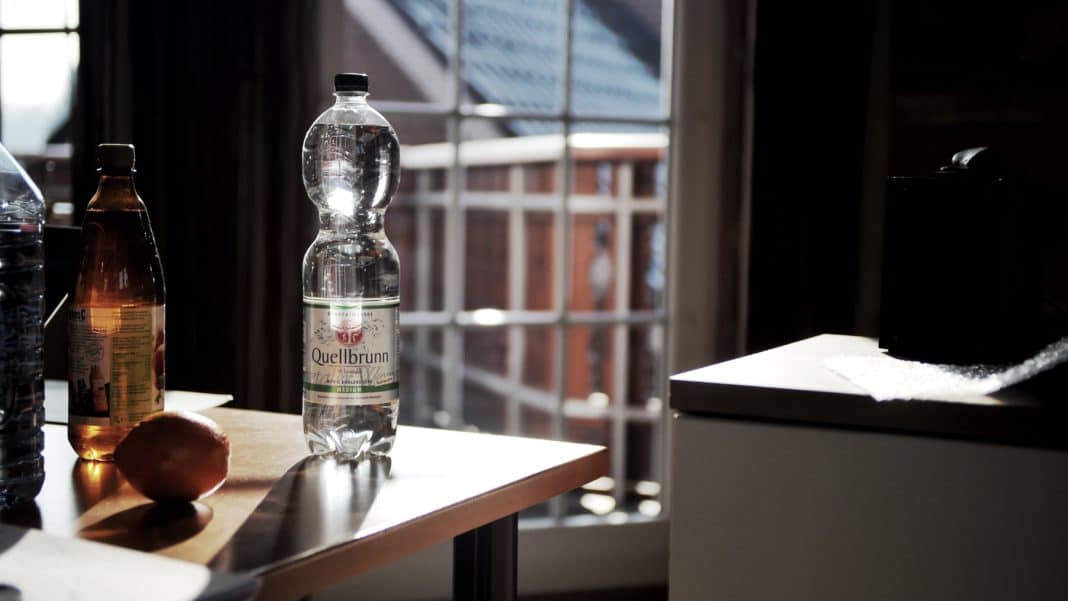 The exact recommended amount of water per day truly varies per person. The average suggestion is 11 cups of water for women and 15 cups for men. This is a good place to start if you are trying to improve your hydration habits. These numbers generally translate to between 6-8 bottles of water per person each day. Bottle size tends to vary, and the larger they are, the less you have to drink.
Amidst the craziness of traveling, it can be easy to forget to drink water. Bring a decent sized reusable water bottle with you and keep track of how often you fill it up. Do this each day during your trip to make sure you know how many bottles of water a day you are drinking.
Some Travel Hydration Tips:
When you are flying, you should always have a bottle of water on hand. The plane cabins are pressurized, and coincidentally dry out your skin and dehydrate you. Make up for the extra dry air by drinking plenty of water during your flight. Keep in mind that you might need to get up for more restroom breaks, but it is well worth it to stay hydrated (your seatmate might not agree if you have to keep climbing over them to get to the loo).
Airline prices tend to be a lot higher than the average store. Because of this, it is helpful to bring your own reusable water bottle. Of course, make sure it is emptied out before you go through security. Personally, I have let a full bottle of water go through the TSA scanner, and I assure you they were less than thrilled.
If you forgot your water bottle, you can typically find a nearby airport Starbucks and ask for a Venti cup of water. This is a good way to quench your thirst while waiting on your flight.
If you are traveling a long distance by car, keep an extra stash of water bottles in your trunk just in case. This will help keep track how many bottles of water a day you drank. This is also a good thing to have in general, just in case of an emergency.
Is it safe to drink tap water?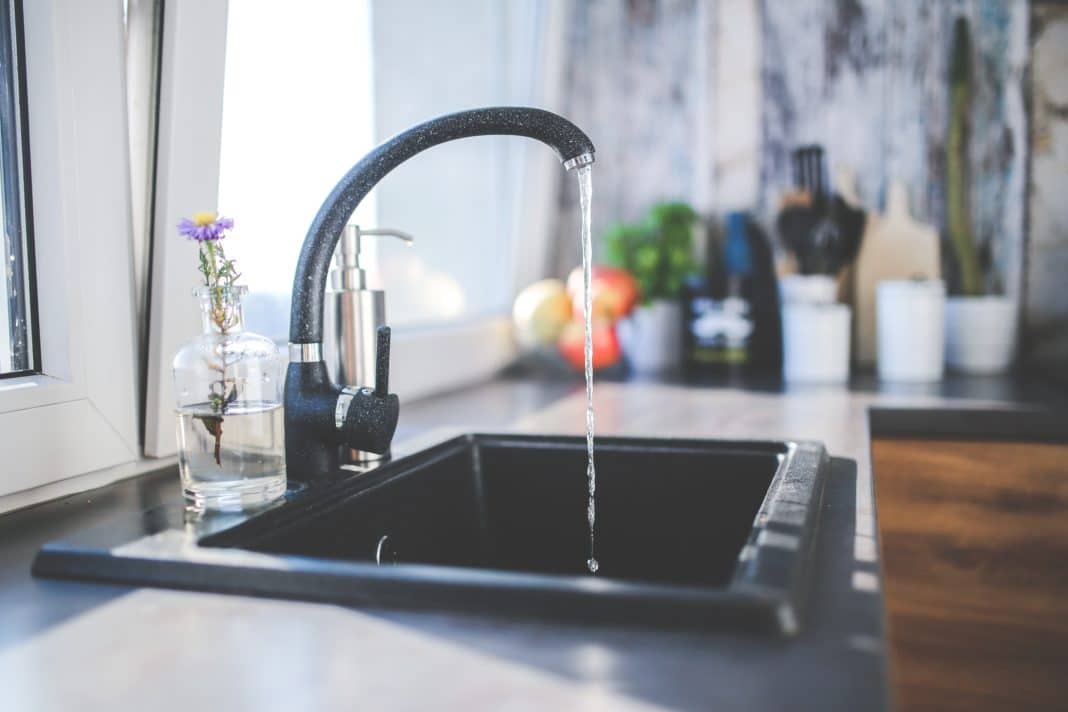 One of the biggest questions people have when visiting a new country is whether or not the tap water is safe to drink. This is an important thing to know before you make a mistake that affects your health. Here is a helpful international guide to which countries have the safest drinking water. In Europe and the United States you are generally safe to drink the tap water, especially in the cities.
Many countries in Asia, Africa, and South America do not have safe drinking water for visitors. This water often contains bacteria, protozoans, viruses, and other parasites. If you are in doubt about whether or not the water is safe, just ask a local or the hotel where you are staying.
If you are in a country with unsafe water, you need to be careful during all of your activities. Keep your mouth closed in the shower and don't use the tap water to even brush your teeth. No mater how hot it is, don't ask for ice in your drink either. Oftentimes ice cubes are made with tap water, which can melt into your drink.
Of course, it is nearly impossible to bring enough bottles of water to last you during a trip. This isn't practical for the environment or your suitcase weight. Fortunately, there are simpler methods to procuring safe drinking water in these kinds of places.
In places where the water quality is extremely poor, you need more than just a water filtration system. Water purification is the best way to go about ensuring that your water is safe. You can purchase a handy water purifier at any sporting goods store before your trip. Other ways of purifying water include the old fashioned method of boiling if you plan to use the water for cooking.
Take a sip of some ice cold water as you hydrate during your next trip.
Now that you have the scoop on healthy travel water consumption, you are ready to go. Pack up your reusable water bottle and water filter and prepare for and exciting and well hydrated adventure.
Related Article: 8 Cool Water Bottles For Your Next Adventure