Welcome to the Hyatt Regency Grand Cypress, a refined stay near the heart of Orlando. Situated on a sweeping 1,500 acres, the hotel provides ample opportunities for both fun and leisure to visitors who seek its doors. Indoor and outdoor activities and features include a private lake, access to a 45-hole Nicklaus golf course and academy as well as amazing fine dining experiences.
Florida offers a world of exciting things to do and see. Located in the lovely city of Buena Vista, the Hyatt Regency Grand Cypress is just a stone's throw away from Orlando's' restaurant row, airport, and world-famous theme parks. Here, every amenity serves a unique purpose and every service reflects unparalleled quality. Spacious modern rooms offer guests gorgeous views of the garden, lake, or pool on step-out balconies.
Let's Talk Accommodations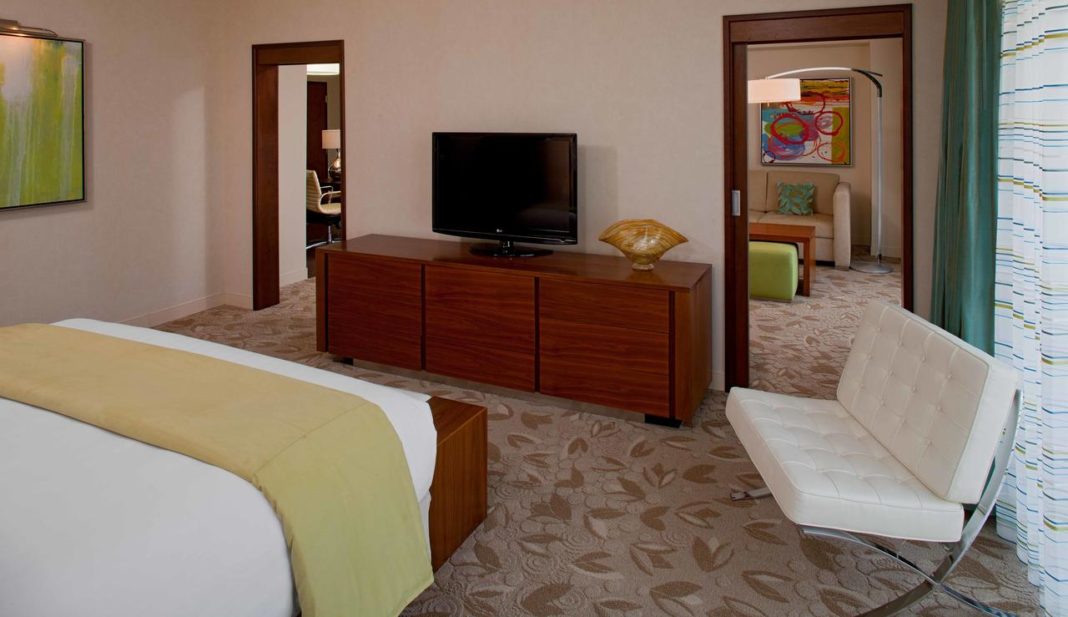 Credit: Booking.com
Come and discover luxury hotel rooms and suites. With your stay comes larger than life amenities, including private balconies, chaise lounges, a lavish Hyatt Grand Bed, and well-equipped suites with all the comforts of home. Here, attentive staff pays attention to even the smallest details. For your convenience, each room is equipped with an in-room safe, coffee maker, and reliable, complimentary Wi-Fi. Some select rooms even offer stunning views of Lake Buena Vista and nightly fireworks (thanks, Disney World) from the Pool View Rooms.
The hotel offers the following types of rooms: Standard, Accessible, View, Regency Club, and Suite. Let's take a look at each and see what they have to offer.
Standard
One king or queen and one double bedded rooms

360 square feet of space

Balcony
Accessible
One king or queen and one double bedded rooms

Balcony

ADA amenities: Fire alarm system with emergency strobe light and strobe-light smoke detector, cordless phone, closed-caption TV, lowered closet shelves/thermostat light switches, wide bathroom doors, lowered bathroom features, bathroom grab bars, raised toilet seat, lowered entryway/peephole/door latch
View
One king or queen and one double bedded rooms

360 square feet of space

Serene views of the pool or Lake Windsong
Regency Club
One king or queen and one double bedded rooms

360 square feet of space

Access to a private lounge serving continental breakfast and hors-d'oeuvres
Suite
Luxury suites

360 – 1,440 square feet of space

Private terraces available
Let's Talk Dining
Come and enjoy Orlando dining that radiates culinary imagination. The Hyatt Regency Grand Cypress offers several on-site restaurants. Among these include Hemingway's, Hurricanes Lounge, Market, Trellises Lounge, On the Rocks Poolside Lounge, and their newest addition – LakeHouse Restaurant.
All offer inspiring backdrops for the wonderful eats created by their in-house team of chefs. Savor island-inspired treats while admiring beautiful views at Hemingway's. Sample the best sushi and sake in the city at one of their popular bars. Offering only the freshest ingredients, the Hyatt Regency Grand Cypress eateries are sure to enhance your stay.
If you require assistance with any of the restaurants before your stay, we recommend you contact Hyatt's dedicated concierge service. More information is available on their website. Let's take a look at each of the restaurants and lounges and see what they have to offer.
1. Hemingway's Steak & Seafood Restaurant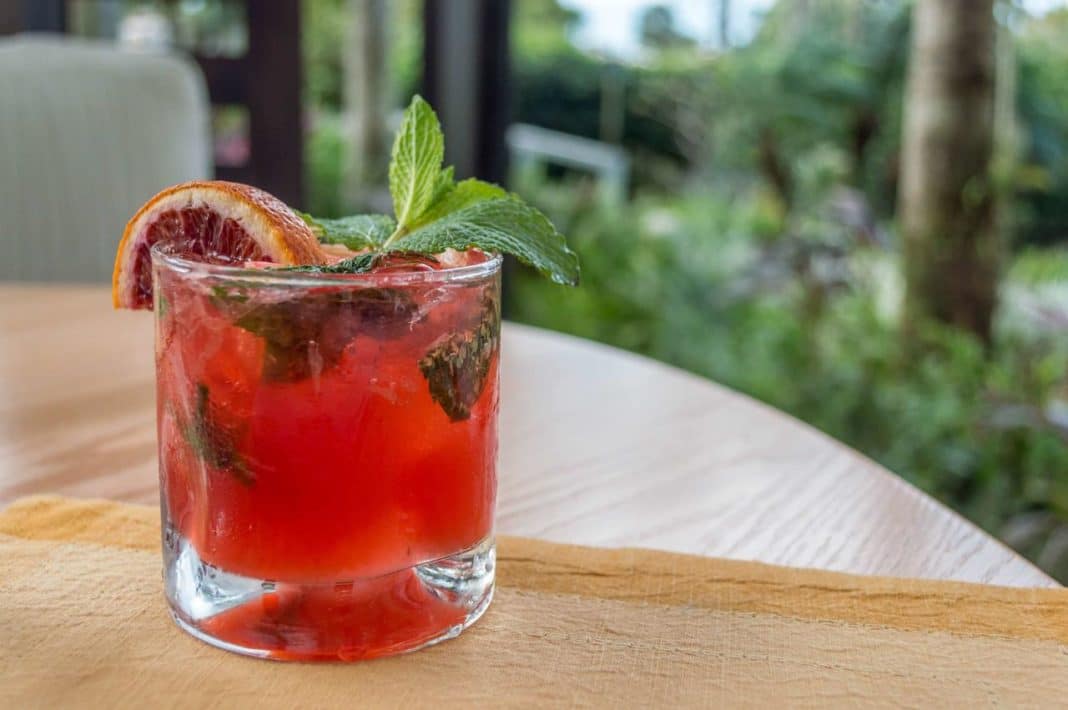 Credit: Booking.com
Did you know Ernest Hemingway's home was in the Florida Keys? His expeditions from "Cayo Hueso" to the coast of Cuba are described in many of his writings. The culture and cuisine from those regions serve as culinary inspiration for the Hyatt Regency Grand Cypress' Hemingway's Steak & Seafood Restaurant.
Hemingway is home to many local favorites. Indulge in a fine selection of wines, specialty drinks, and desserts. Can we tempt you with a slice of Alaskan style key lime pie? Don't forget to ask about their signature Papa Doble, one of Hemingway's own libations. The Captain's List of fine wines can be found on their site.
2. Hurricanes Lounge
Sip hand-crafted cocktails under the warmth of the Florida sun. Hurricanes Lounge offers stunning views of the sun-kissed swimming pool and lush gardens. We highly recommend ordering one of their tropical blended drinks or world-class wines from the menu. If you're in the mood for a bite, light appetizers and mouth-watering tapas are available too. Last but not least, for a truly local Orlando experience, make sure to try out the signature drink – the Papa Doble.
3. Market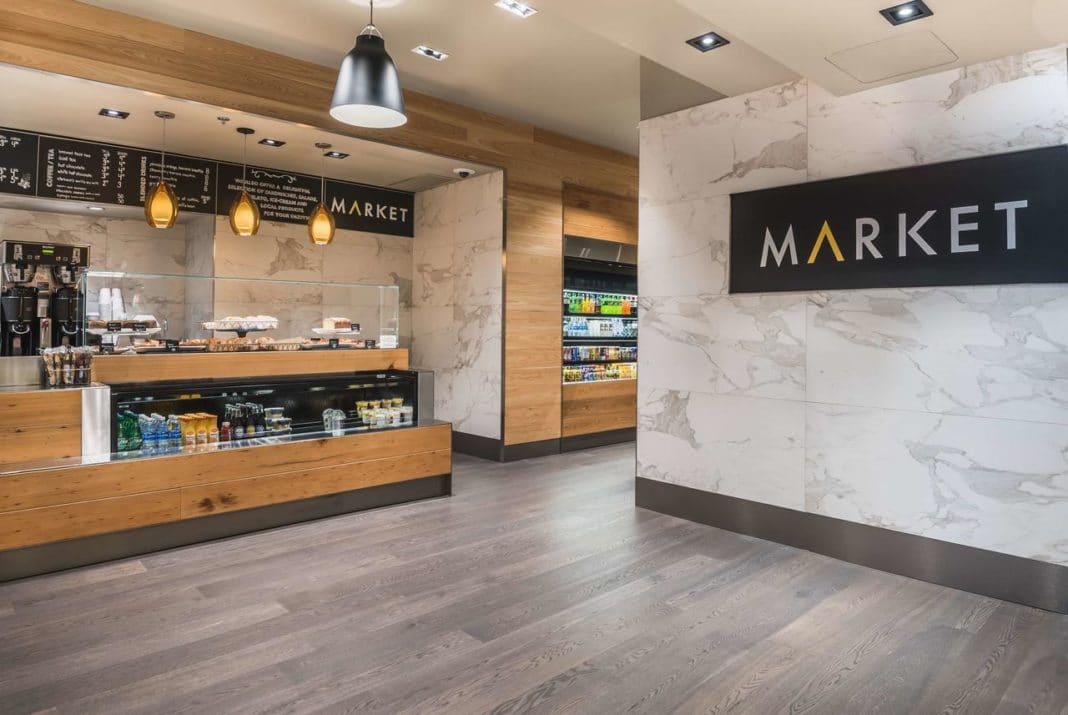 Credit: Booking.com
Craving chocolate at 2 AM? Thirsty from all the chocolate you ate at 3 AM? Head downstairs to the Market for a great pick-me-up. It's also a convenient place for a pit stop in the morning before you head out to explore the city. They have a range of curated snacks ranging from time-honored classics to locally sourced specialties.
4. Trellises Lounge
Glass walls, vaulted ceilings, and leather banquettes lend to the charm of this sun-soaked lounge setting. A perfect place for an early morning cup of coffee or 10 AM brunch, Trellises is known among the locals for being a great place to enjoy good company.
5. On the Rocks Poolside Lounge
Located by Lake Windsong, On the Rocks Poolside Lounge offers prime views of the lagoon pool and beach. The hub of outdoor activity at Hyatt Regency Grand Cypress, it features four 60-inch TVs, relaxing shaded seating complete with misting fans, 16 bar seats, and table seating for 20 with a full bar and food service. From grab and go selections to popular grill selection favorites, the pool is the perfect space for convenience and value.
6. LakeHouse
Come and experience thoughtfully sourced and carefully served cuisine. LakeHouse offers a stunning escape of 21 private acres along with a wide variety of items for breakfast, lunch, and dinner.
Let's Talk Amenities & Activities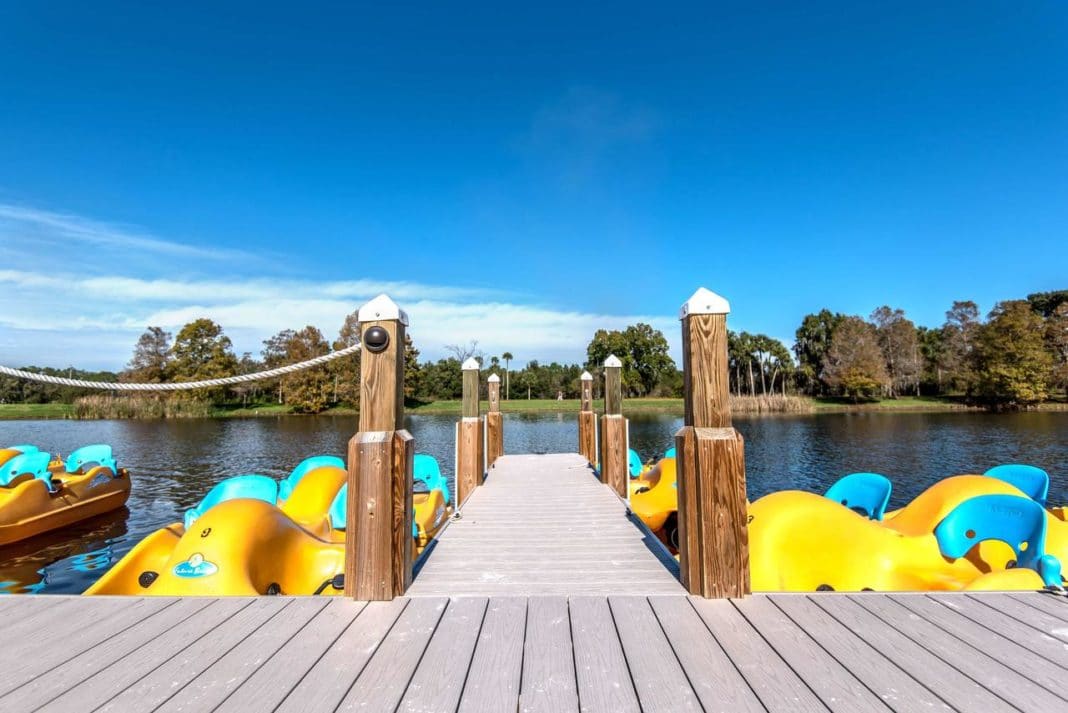 Credit: Booking.com
There are plenty of things to do in Orlando and Lake Buena Vista. No matter what you're in the mood for, there's always something fun to do. Spend the day exploring the city's famous theme parks, watch an exhilarating sports event, and enjoy world-class shopping. The events and attractions are virtually endless.
Not in the mood to leave the resort? No problem. The Hyatt Regency Grand Cypress offers plenty of on-site activities. Rock climbing, golfing, swimming, and relaxing are just a few ways you can spend your time at the luxury Orlando resort.
If you'd like, you can also rent a poolside cabana. Cabana rentals are available daily between the hours of 8 AM – 7 PM. The purchase of a cabana includes the following amenities:
Four Pool Lounge Chairs

Mini Fridge

Ceiling Fan

check

Flat-screen Television

check

Bottled Water

check

$50 Food and Beverage Credit
Please call 407-239-1234 to reach our Recreation desk for prices and availability.
Marilyn Monroe Spa
Just open the doors and you'll feel like you've entered the iconic star's home. The atmosphere is wonderfully vivid and playful. The service is warm and friendly and the luxuries are unmatched. It gets even better. The staff only use organic products that are healthy for your skin and nails.
Camp Hyatt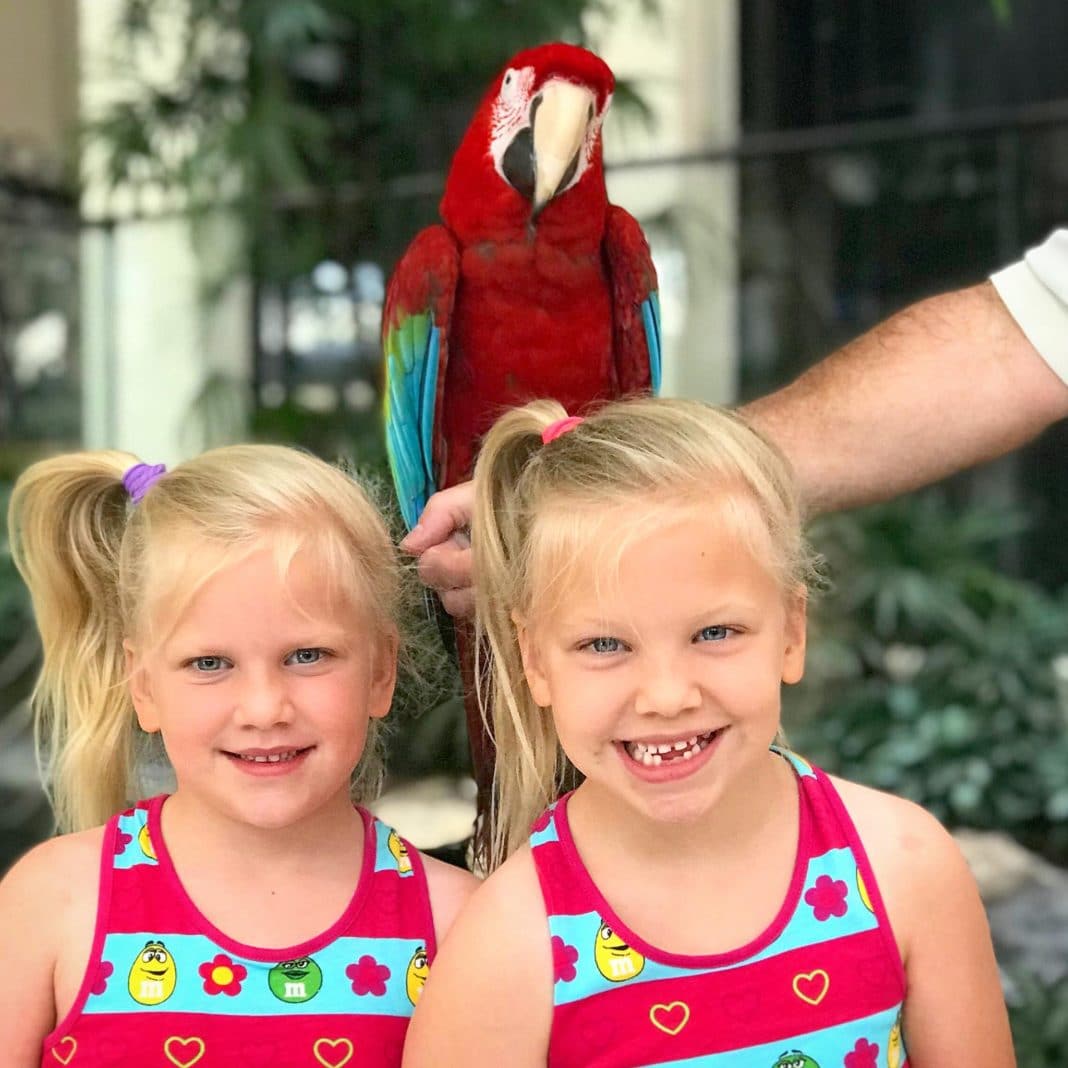 Credit: Booking.com
Families, listen up. Have you heard about Camp Hyatt? This exciting program is designed to provide kids with endless fun and adventure. Your kids will love making a splash at the lagoon-style pool, getting soaked on the water slides, and participating in craft activities. Nature enthusiasts enjoy organized nature hikes and bike rides in a lush tropical setting, silly scavenger hunts, and evening marshmallow roasting. Whether your kids prefer aquatic or land adventures, Camp Hyatt offers something for everyone to enjoy. Activities at and details about Camp Hyatt include:
Fish Feeding Frenzy

Aquatic Adventures

Boats and Bikes

check

Rock Climbing

check

Kid's Crafts

check

Marshmallow Roasts

check

Scavenger Hunts

check

Video Games

check

Pool and Beach Games

check

Nature Walks
Important Details about Camp Hyatt
Camp Hyatt welcomes children ages 3-12 who are completely bathroom independent. We offer full- and half-day rates, as well as evening rates. During the fall, winter and spring (from Labor Day through Memorial Day), Camp Hyatt is available on weekends only. Book early so you can guarantee your kids get their chance at one of the best parts of your family vacation. Advanced reservations are requested by 6:00 PM the day prior.
In addition to Camp Hyatt, our Orlando resort offers babysitting and childcare services. Visit our concierge or guest services desk for details, such as a list of babysitters in the area.
Grand Cypress Tennis and Racquet Club
Brush up on your backhand on the very courts where Grand Slam champions Andre Agassi and Martina Navratilova played. If you want to take a lesson, pick up some expert advice from one of their certified pros. In fact, it's ranked as a Top 50 Best Tennis Resort Worldwide. The Grand Cypress Tennis and Racquet Club is the perfect place to enjoy world-class facilities in a luxurious resort setting.
The complete services of our Florida tennis resort offer all you need, including:
Eight clay Har-Tru and four hard Deco-Turf II 250 covered seats and cabana(s), private courts, grandstand and cabana, nestled in jasmine and overlooking Lake Windsong

Open-air racquetball court, available by the hour or by the day

Expert staff of certified Instructors lead by Lynn Bottger, Director of Tennis

check

Corporate tennis programs and event planning, including Round Robin mixers, VIP clinics, and various style competitions

check

Tennis Academy offering private, semi-private and group instruction for players of all levels

check

Creative tennis packages specially designed for yourself, your family or your colleagues

check

Equipment rentals including racquets, ball machines, and basket of balls

check

Expert services such as racquet restringing, game matching

check

Night time lighting on five of the courts

check

Complete pro shop with everything you need for the game
Academies generally include:
Five hours of private or group instruction

Match strategy

Match play

check

Complimentary court time

check

Use of the ball machine to "groove" their strokes

check

Written evaluations
Add an additional bonus to your experience at our tennis school by combining it with one of the golf clinics hosted at Hyatt Regency Grand Cypress. Click here to view available options, or contact our program director at 407 239 1944.
Learn & Play Lesson Series
Admission:
Cancellation clause: If you are unable to keep your lesson, kindly give us two hours notice to avoid a 50% surcharge. Times and prices are subject to change. Transportation to the Racquet Club is available via town car, taxi, etc.
Group/Corporate Tennis Academy
Okay, so we mentioned the private lessons. But we're going to give you the full low-down. This is a great way to improve their game as well connect with other travelers, whether they're associates or clients. The Hyatt Regency Grand Cypress tennis school programs are excellent tools for those looking to improve their game, gather networking opportunities, and also for marketing executives who want to strengthen relations with their top clients. No matter what type of experience you are going for, the Director of Tennis will be happy to set up an academy program specifically tailored to meet your interests and goals.
Reservations
For Reservations and more information contact our Director of Tennis, Lynn Bottger, directly at: 407 239 1234 or via e-mail at lynn.bottger@hyatt.com for more information and to schedule your instruction.
Outdoor Activities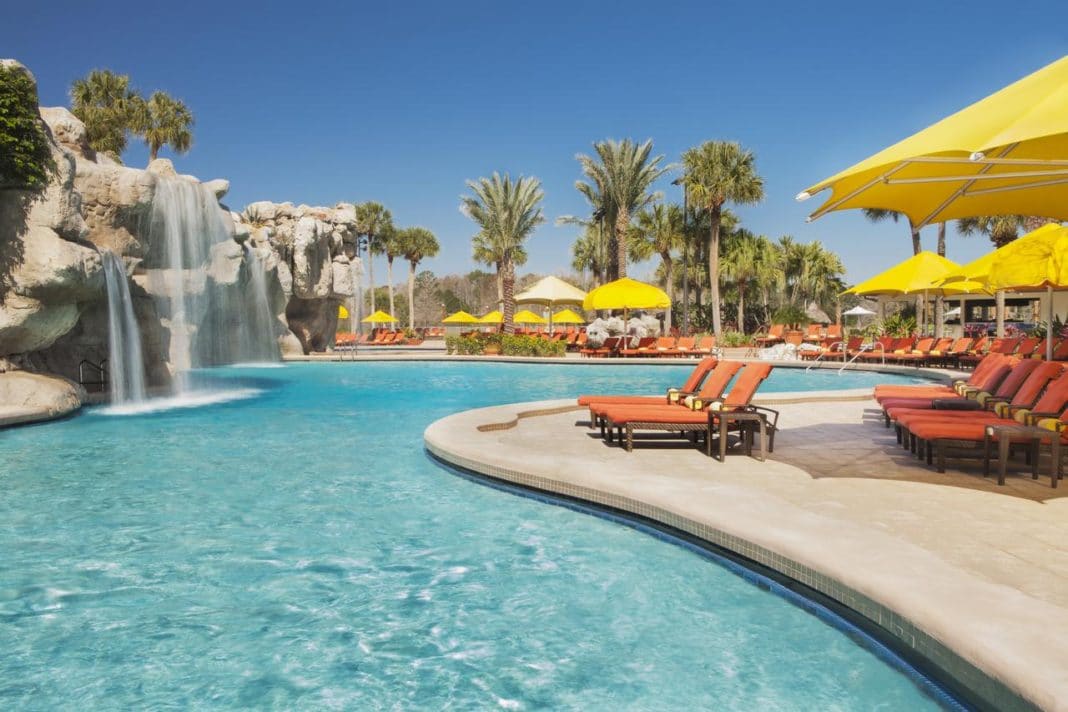 Credit: Booking.com
Lather on that sunscreen and prepare for an adventure-filled stay in Orlando. The Hyatt Regency Grand Cypress offers activities the whole family will love from paddling on Lake Windsong to cooling down in the lagoon-style resort pool. Spend your days hiking on the resort trails, rock climbing, or channeling your inner mermaid during a scuba dive session.
The fun doesn't stop there. You can also work up a sweat playing racquetball, tennis, or basketball or simply lounge under a cabana poolside. Oh yeah. We almost forgot the best part. Not only are these activities all on-site, they're included in your nightly resort fee. So put your worries about your vacation budget aside and enjoy all the activities the Hyatt Regency Grand Cypress review has to offer.
Nearby Local Attractions
Gaylord Convention Center
It doesn't matter what time of the year you go. Th events are never-ending at the Convention Center next door. Here you'll find concerts, festivals, job fairs, you name it. (407) 586-0000
Orange County Convention Center
Known by the locals as "The Center of Hospitality," the Orange County Convention Center (OCCC) is located right in the heart of Orlando's tourism and business district. (407) 685-9800
Old Town USA
This unique amusement park / outdoor shopping mall offers karts, arcade games and an onsite haunted house next door to over 70 stores and fine dining. So load up on some souvenirs and spooks! (407) 396-4888
Ripley's Believe It or Not!
We're sure you've heard of this little tourist attraction. It's actually one worth seeing. Ripley's famous museum of oddities is less than 15 minutes from the Hyatt Regency Grand Cypress. The Odditorium offers hours of family-friendly entertainment. (407) 345-0501
Orlando Dinner Theaters
The Orlando Dinner Theater is much more than a simple meal; it's an immersive experience. Come and indulge in Italian-American food in 1930's Chicago at Capone's Dinner Show (15 min/6.1 miles). Watch knights joust in epic tournaments at the utensil-free Medieval Times Dinner & Tournament (17 min/7.3 miles). Or step aboard a replica 18th-century pirate ship at Pirate's Dinner Adventure (16 min/7.8 miles).
The Orlando Eye, SEA LIFE Orlando Aquarium & Madame Tussauds
Spend an afternoon in this complex, which features the largest observation wheel on the East Coast, an aquarium with more than 5,000 aquatic organisms and an exhaustive museum of wax sculptures depicting famous celebrities, artists, and politicians. (866) 228-6438
International Drive has it all. Make sure to stop by the upside-down building. Yes, you read that correctly. More than 100 interactive science exhibits, a laser tag, and ropes course, as well as a 6D motion ride, lie inside. (407) 351-8800
Gatorland
Okay, first things first. You can't come to Florida without seeing an alligator (P.S. You need to go see the Everglades). Check this quintessential FL experience off your bucket list at Gatorland, where local reptiles are on display next to a water park and zip line. (407) 855-5496
The Holy Land Experience
Okay, this is a very unusual type of amusement park but it's still oddly fun. Travel some 7,000 miles and 2,000 years into the past as you learn about biblical stories in fun, educational and interactive ways. (407) 872-2272
Jimmy Buffett's Margaritaville
Margaritaville has everything you need to have a good time: great island-inspired food, four unique bars, live music and two levels of outdoor seating overlooking CityWalk. (407) 224-2155
What Travelers Are Saying About Hyatt Regency Grand Cypress
Located at the edge of Disney World just off the I-4, the Hyatt Regency Grand Cypress offers a convenient location close to the city's top activities. Its proximity to famous amusement parks makes it a great place for families seeking a fun and relaxing stay. Recent travelers praised the Orlando resort's attentive service and seemingly endless list of amenities and activities. On-site, you'll find activities including rock climbing, spa, racquetball, tennis, basketball, a world-class pool, kids' camp, and more.
Furthermore, guest rooms have earned praise for their bright airy atmosphere, balconies, high-speed internet access, and flat-screen TVs. Don't forget that members of the Hyatt loyalty point program can use their rewards here for additional luxuries.
Book Your Stay At the Hyatt Regency Grand Cypress Hotel
The Hyatt Regency Grand Cypress is one of our top picks for hotels in Orlando. With major sites like Disney World, Universal Studios, and Sea World just a short drive away, it's a prime location in Buena Vista. It's also one of the best values in the Sunshine State, offering all-inclusive amenities like rock climbing, a world-class spa, basketball, racquetball, and state of the art kids' camp. What more could you ask for?
Do you have any questions or comments for us? We would love to hear them. Please feel free to message us below. We will get back with you shortly.
Related Article: Best All-Inclusive Resorts In The USA