Looking for a unique winter activity? Consider ice fishing.
If you enjoy fishing during warm summer days, consider ice fishing, the winter alternative. While this version is slightly more complex than just tossing a fishing line in the water, it is also quite exciting. Every winter enthusiast should try their hand at ice fishing at least once in their lifetime. It is not every day that you get to drill a massive perch through a sheet of ice on a lake and then cozy up inside a hut as you drop the fishing line into the freezing depths. If any of this sounds even slightly intriguing, then you might want to pay a visit to some ice fishing lakes this winter.
Of course, a good ice fishing experience begins with having a great location. You need to know that the ice is reliable and that you have a good chance of securing a catch. Also, do you want a completely secluded location, or do you mind more crowded areas? Some ice fishing lakes also offer convenient lodging, if you stay overnight. As there are numerous factors that go into a quality ice fishing spot, it helps to know some favorites. There are many excellent ice fishing spots throughout the United States, and of course Canada, so it can be difficult to tally up a list.
Check out any of these top five ice fishing lakes in North America.
1. Devils Lake, North Dakota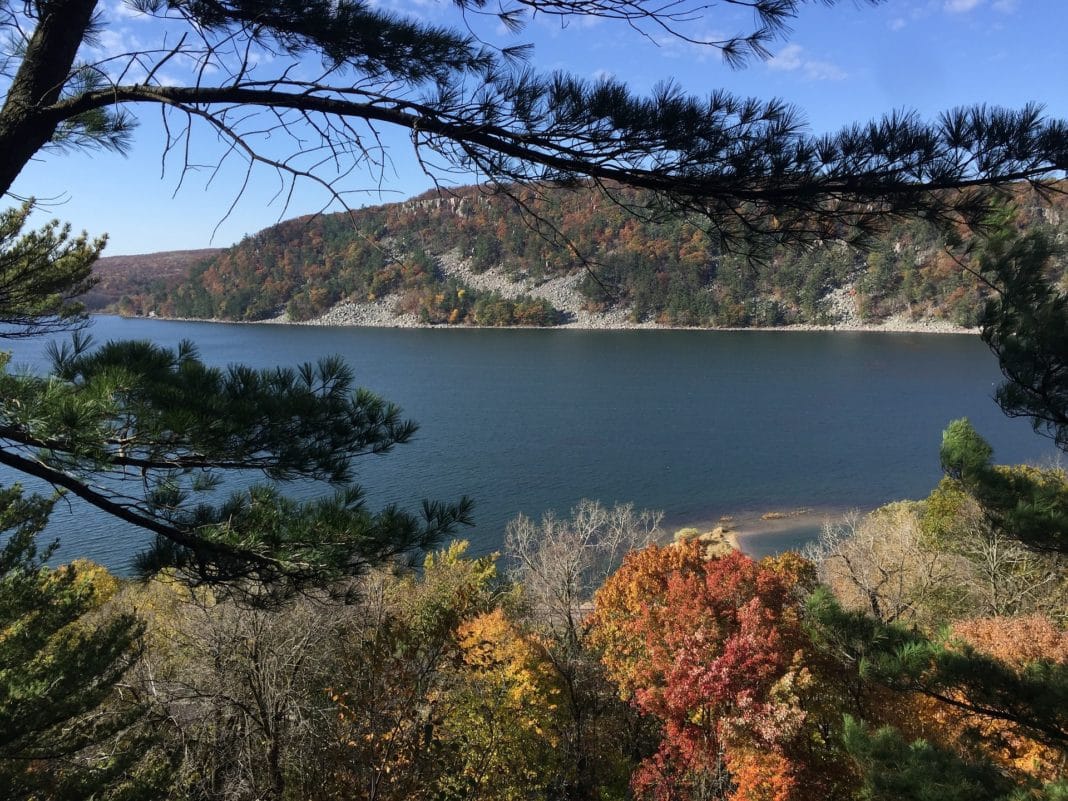 Have you ever been the person who fibs a little when telling old fishing tales? If you particularly enjoy exclaiming, "It was this big" while recalling your catch, then you will like Devils Lake. As a matter of fact, you won't even have to exaggerate, because the fish in this lake really are huge. Devils Lake, North Dakota draws ice fishers from all over due to its unusually sized fish. In recent years, Devils Lake experienced a lull in popularity. This is not so the case anymore, as one of the prime ice fishing lakes, Devils Lake is again on the rise. While it is a favorite destination, Devils Lake is not ideal for beginner ice fishers. The complex set-up and nature of this type of ice fishing work best for those who have been doing this for some time. Keep this in mind as you plan your winter adventure so you are not frustrated or discouraged upon arrival.
2. Chambers Lake, Colorado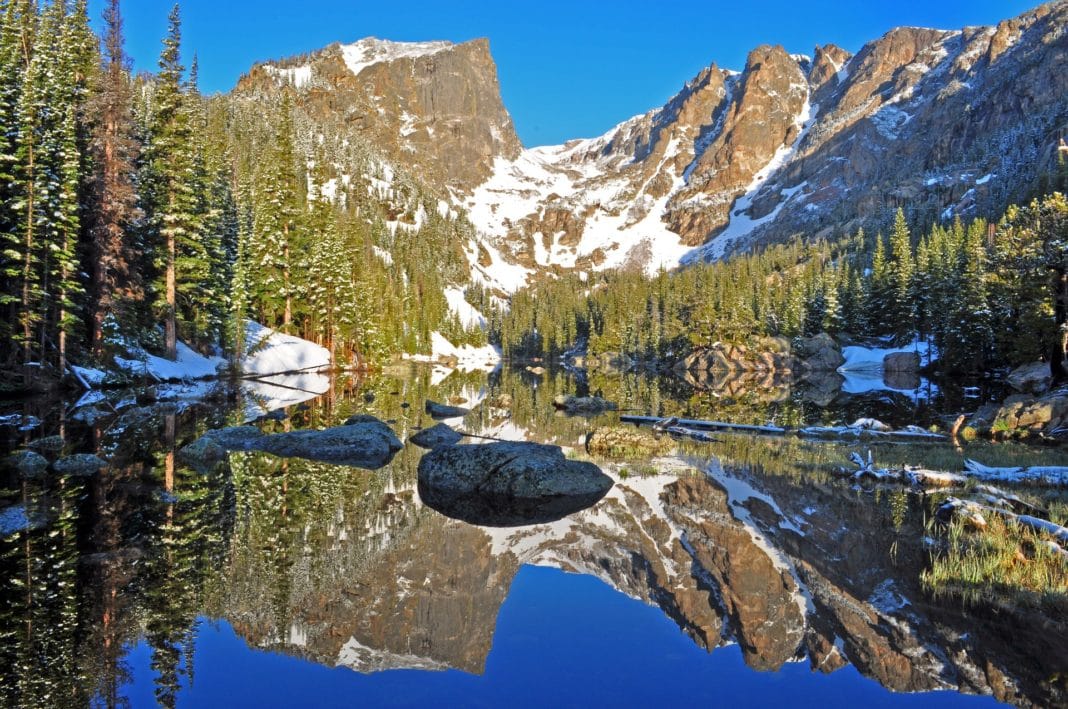 Colorado is the U.S. mecca of all things outdoors related. With this, there are many excellent ice fishing lakes within this state. Spots like Eleven Mile Reservoir, Lake Granby, and Trinidad Lake State park are sure to provide an incredible wintery experience. One particular lake that is worth noting is Chambers Lake. Just north of Rocky Mountain National Park, Chambers Lake is exciting in all seasons. Once you finish your time at a ski resort, head over to Chambers Lake for some ice fishing. This 250 acre lake is chalk full of an assortment of fish species such as Kokanee salmon, rainbow trout, lake trout, and cutthroat trout. There are also some cozy cabins to spend the night in if you want to make a weekend of it.
3. Lake Simcoe, Ontario
Arguably the most popular spot for ice fishing in North America, Ontario's Lake Simcoe easily makes the list. Considering this lake is where the Canadian Ice Fishing Championship takes place, you can be sure that the ice fishing is good. Less than an hour from the bustling Toronto, Lake Simcoe helps you connect with nature. Here at Lake Simcoe, the fishing season is actually the busiest throughout the winter months. If you want to join in the seasonal excitement, pay a visit here between January and March. The 280 square miles of ice makes this lake a prime place to set up shop. There are also ice fishing hut rentals available to keep you comfortable.
4. Lake of the Woods, Minnesota
The Lake of the Woods, Minnesota rides the border between the United States and Canada. This destination is popular for inhabitants of both countries, and there are plenty of cabins and resorts to stay in during your visit. The high popularity also means that there are some quality ice fishing huts available. You can even rent a sleeper fish house where you can spend a night or two. Imagine lounging on your bunk bed as you wait for a fish to snag the baited fishing line below the ice. Donned the "Walleye Capital of the World," you can surely guess what kind of fish you'll find below the icy surface of Lake of the Woods. There are also plenty of northern pike, perch, whitefish, and lake trout to snag.
5. Cold Lake, Alberta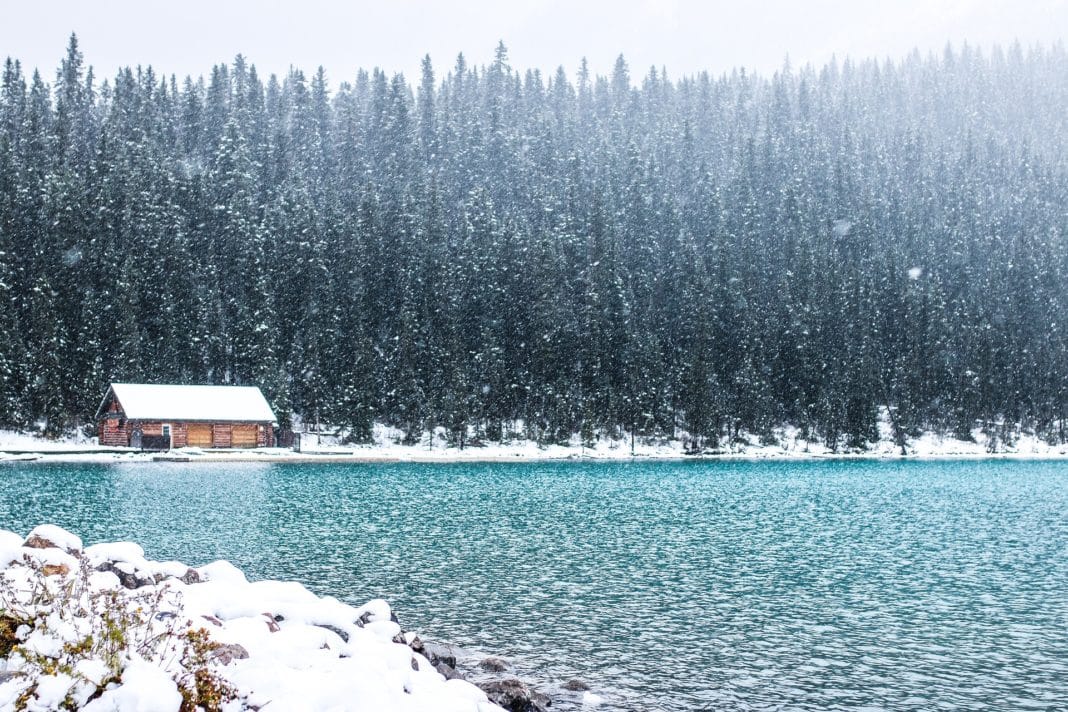 Cold Lake is one of the best ice fishing lakes for two provinces. Its located right on the border between Alberta and Saskatchewan, so both places have a claim to Cold Lake's wintery enchantment. This massive body of water encompasses a surface area of 92,000 acres and is 325 feet deep. Cold Lake's versatility makes it an ideal winter destination, and certainly one of the top ice fishing lakes. The large variety of fish species within the lake leaves plenty of room for surprise at your catch. You can snag a northern pike, yellow perch, walleye, or burbot here at Cold Lake. One thing to keep in mind with the precipitous size is that the lake might not fully freeze over in the winter.
Bundle up in your winter gear and experience an authentically winter adventure.
As you plan where to fish this winter, make sure you do plenty of research. Don't forget to double check your gear and consider what specific species of fish you are hoping to catch. Decide whether you intend to stay in the area for a few days, and if so, what accommodation you need. With all of these considerations, you will surely have an excellent ice fishing experience.
It is also good to have an idea of what to expect with specific locations, so you can get the most of out your ice fishing experience. The large selection of ice fishing lakes allows for a completely personalized winter trip. Each one offers different winter scenery and a variance in fish species selection. Check out one of these top ice fishing lakes in North America this winter.
Related Article: 9 Best Winter Boots For Men: Stylish, Functional Finds