Learn about the ten best Bermuda all inclusive resorts.
With its warm climate and gorgeous landscapes, Bermuda remains a popular vacation destination. The British island contains a huge variety of things to see and do that appeal to every kind of traveler. When you plan a trip to Bermuda, you might not know where to stay. The country has numerous types of accommodations, from boutique hotels to luxury locations. However, if you want the most exciting vacation experience, book a room at an all inclusive resort. These accommodations provide everything you need from a hotel, including meals, rooms, and travel experiences. Our list of the best Bermuda all inclusive resorts will help you decide where to find your ideal accommodation.
1. Fairmont Southampton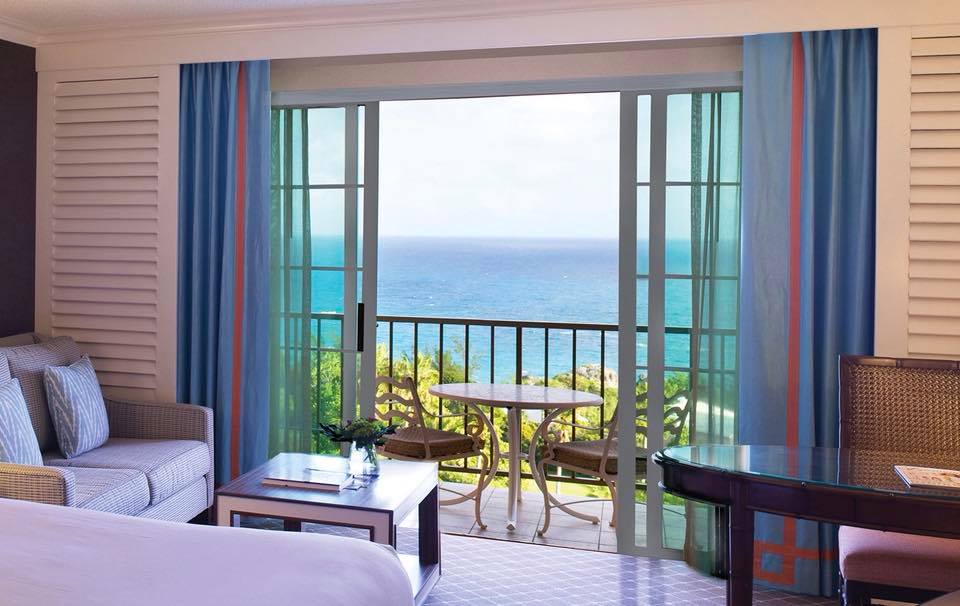 Credit: Fairmont / Facebook
Found on the southern coast of Bermuda, the Fairmont Southampton provides a tropical, luxury getaway for travelers. This accommodation, one of the best Bermuda all inclusive resorts, lets guests enjoy the outdoors in style. While staying here, travelers may explore over 100 acres of lush landscapes, which remain home to flowers and coconut palms. Though pink sand beaches remain a short distance away, you may never want to leave this resort.
The Fairmont Southampton offers guests a huge variety of amenities and services. As an all inclusive resort, this accommodation lets travelers feel pampered and treated like royalty. Guests will have access to pools, golf courses, fitness centers, and a rejuvenating spa center. After working up an appetite, travelers may enjoy a meal at one of the resort's many dining locations. Additionally, if you're looking for somewhere to celebrate a special occasion, the resort contains numerous event spaces to do so.
2. Grotto Bay Beach Resort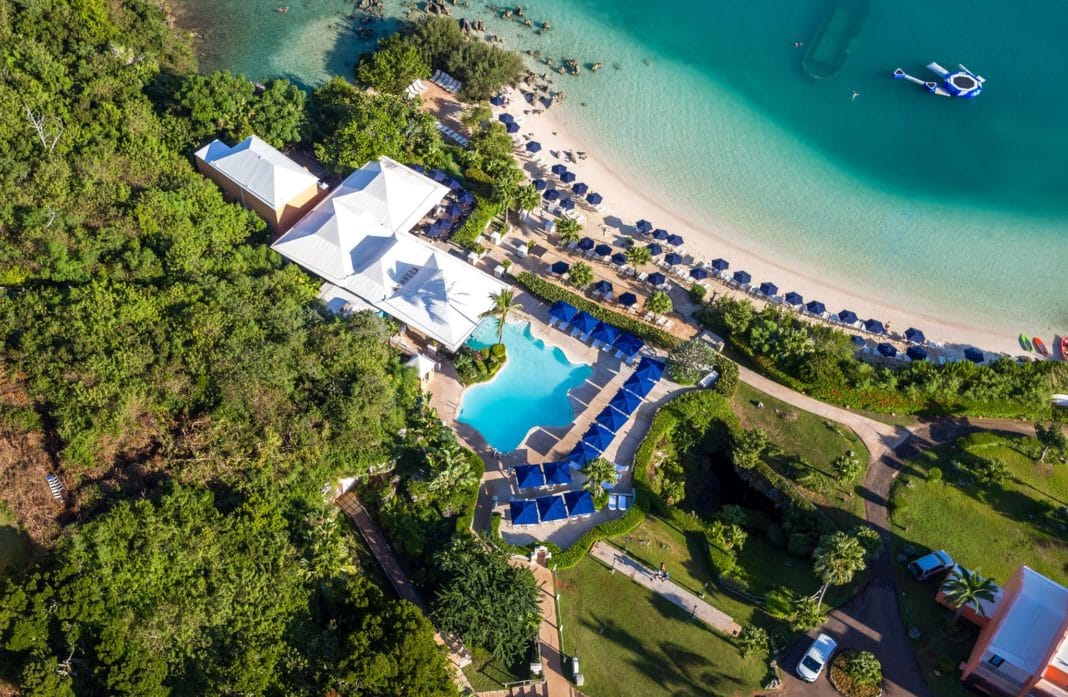 Credit: Grotto Bay / Facebook
At Grotto Bay Beach Resort, travelers will experience true happiness while enjoying an all inclusive vacation. This accommodation offers guests multiple all inclusive packages, so they can choose the ideal one for them. If you want to kick back and leave your worries behind, come to the Grotto. As one of the best Bermuda all inclusive resorts, this accommodation doesn't lack in amazing amenities.
When you come to this accommodation, one of the top Bermuda all inclusive resorts, you'll be very well fed. The all inclusive packages provide three meals a day, theme night buffets, and unlimited bar brand drinks. You'll also be able to have fun outside while playing non-motorized water sports. Visiting the nearby towns proves easy when you stay here, as you'll be given a Bermuda public transport pass. An amazing spa, which remains surrounded by stalagmites and stalactites, feels like a secret paradise with its turquoise healing waters.
3. Cambridge Beaches Resort & Spa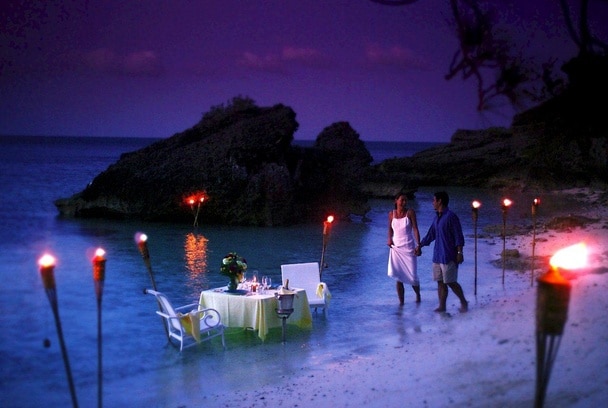 Credit: Cambridge
Travelers searching for a romantic place to spend a vacation should look no further. The Cambridge Beaches Resort & Spa remains one of the top Bermuda all inclusive resorts for couples. This accommodation provides a stunning location to spend a week or two in luxury with your loved one. As you stroll along the hotel's beach at night, you can appreciate the gorgeous weather and views together. The resort's secluded atmosphere and beaches let you enjoy your privacy, instead of vacationing while surrounded by crowds.
Guests who stay at the Cambridge Beaches Resort will get to stay in luxurious rooms along the soft sandy beaches. The beach remains a few steps away from your room, so you can watch the sunrise up-close when you wake. At the Ocean Spa, you can enjoy some rejuvenating treatments performed by talented professionals. You could also visit one of the three on-site restaurants and spend a lovely evening eating a candlelit dinner.
4. Pompano Beach Club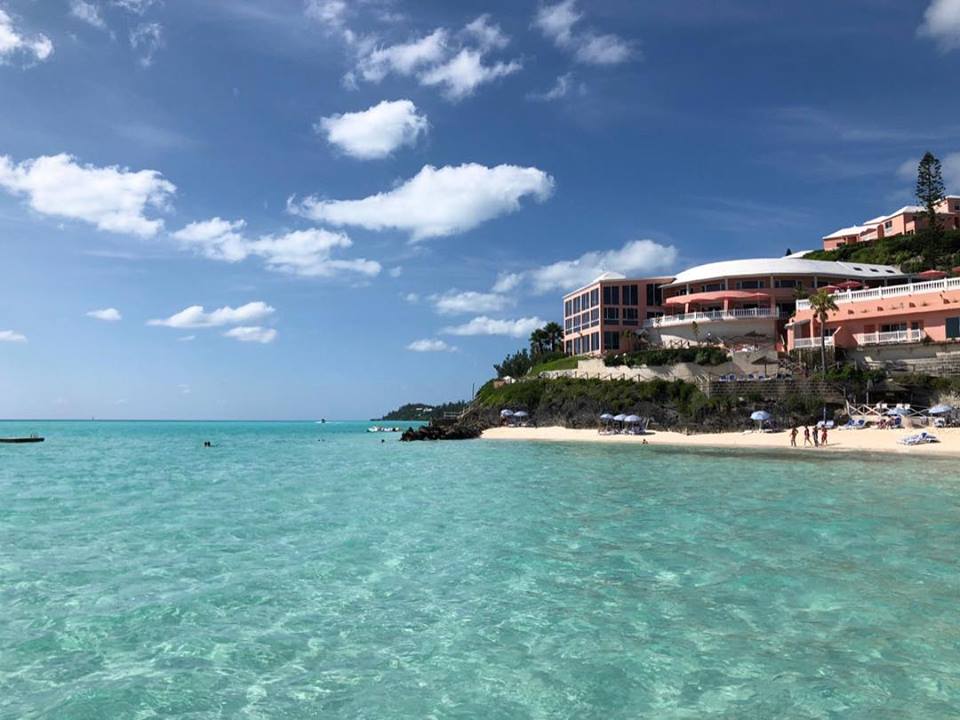 Credit: Pompano / Facebook
Since 1956, the Pompano Beach Club has been providing amazing vacation experiences for travelers from all over the world. As a family-owned resort, the Pompano Beach Club feels charming and quaint, despite its luxurious amenities. The staff here remains passionate about serving their guests and ensuring that travelers have a top-notch Bermuda getaway. Families and single travelers will appreciate the services and amenities available here. One of the top Bermuda all inclusive resorts, Pompano Beach Club doesn't disappoint when it comes to excellent service.
Located on Bermuda's southwest coast, the Pompano Beach Club offers stunning views of the sea from every room. Inside each room, you'll find gorgeous furnishings that feel cozy and beach-themed. The resort also has multiple on-site restaurants serving gourmet fare throughout the day. These dining spots even provide views of the beach, so you can appreciate the sea and your meal simultaneously.
5. Rosewood Tucker's Point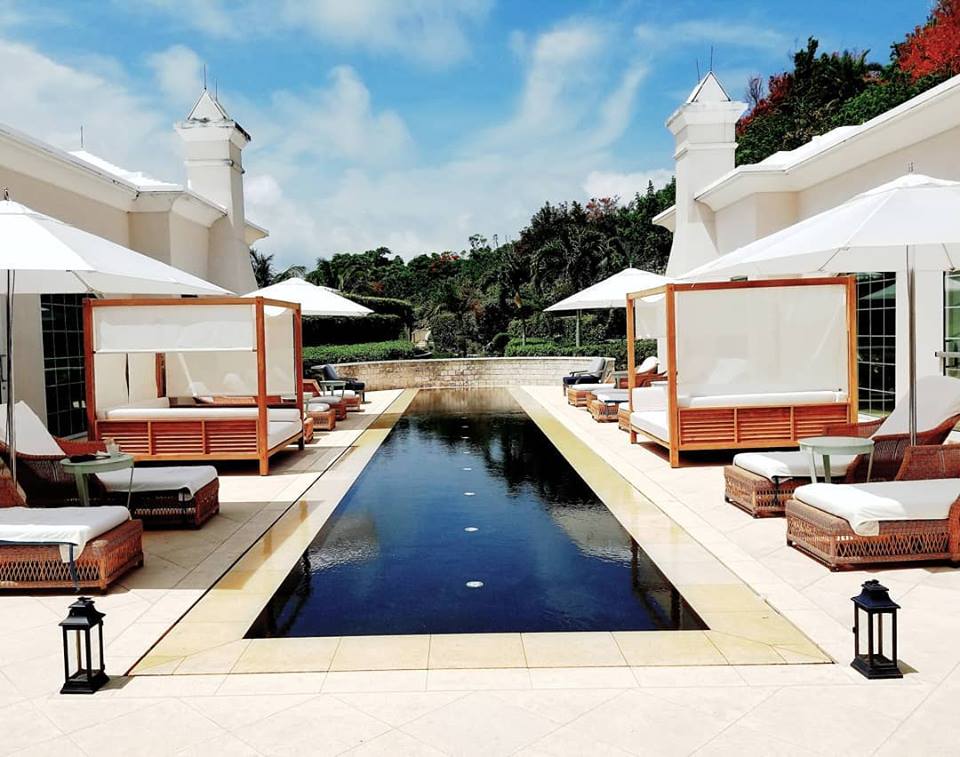 Credit: Rosewood / Facebook
Travelers hoping to unwind during their Bermuda vacation will want to book a room at Rosewood Tucker's Point. As one of the best Bermuda all inclusive resorts, Rosewood Tucker's Point allows guests to feel pampered and relaxed. You won't have to lift a finger while you stay at this amazing Bermuda resort. Spread across 240 acres of land, this resort maintains a variety of amenities and places for travelers to explore.
Rosewood Tucker's Point combines elegant British charm with Bermuda's lush, tropical atmosphere. The hotel's décor utilizes sophisticated features and furnishings to create a luxurious environment. Outside, guests will find a gorgeous golf course, making this resort ideal for fans of the sport. You can practice your swing for hours underneath the sun, then venture to one of the resort's dining facilities. Guests could even shop at the on-site golf shop, as well as other boutiques on the property.
6. Elbow Beach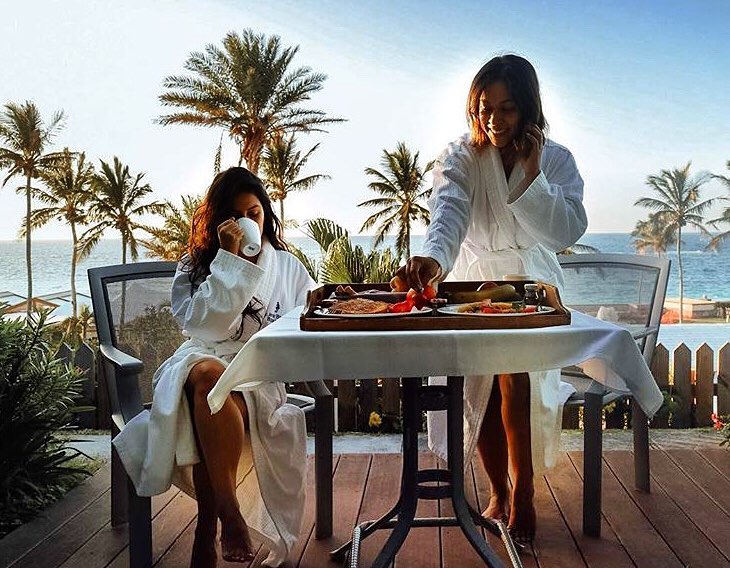 Credit: Elbow Beach / Facebook
If you want to have an exciting Bermuda vacation, check out Elbow Beach, a top-notch, all inclusive resort. This accommodation provides some of the most diverse array of activities out of our list of Bermuda all inclusive resorts. Families will especially love spending a trip here, as they'll have countless things to do while in Bermuda. Travelers of all ages can benefit from the vacation packages available at this resort.
While at Elbow Beach, guests may partake in a variety of fun activities. Lay out on the sands on the resort's private beach or take a dip in the swimming pool. Adventurous travelers may want to charter their own private yacht and enjoy catering from the hotel's employees. Animal-loving travelers should definitely go horseback riding along the beach as they follow trails with stunning views of the landscape. Additionally, the resort's Kids Camp provides educating and fun activities for children between the ages of three and twelve.
7. The Reef's Resort & Club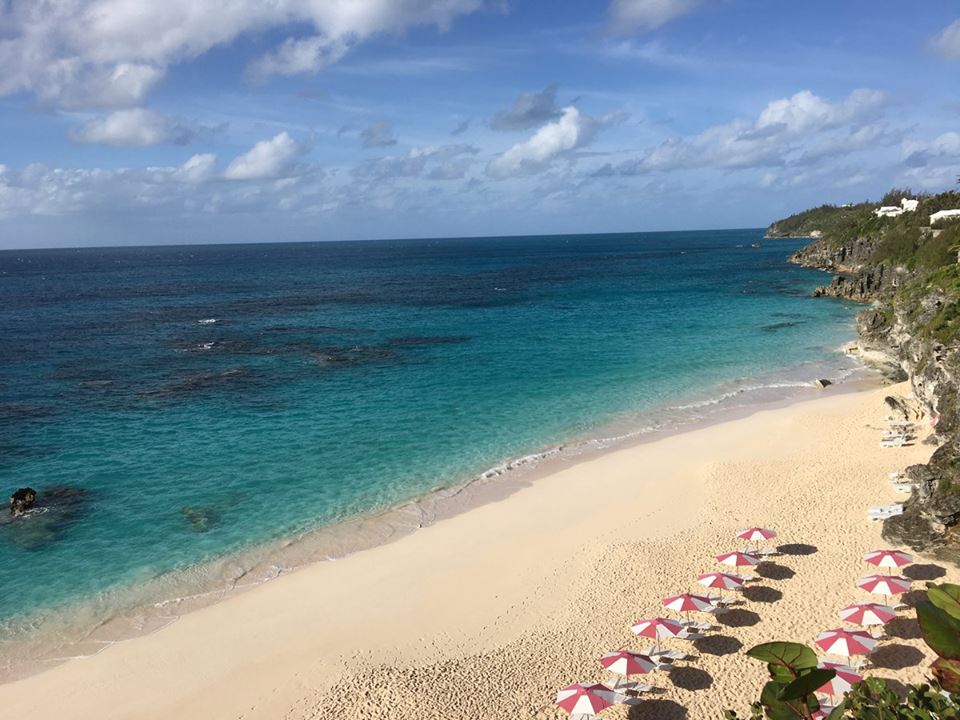 Credit: The Reefs / Facebook
You can find pink sand destinations around the world. However, the sandy spots at The Reefs Resort & Club remain unparalleled in their beauty. When you stay here, you'll have access to the gorgeous pink coasts that make Bermuda such a popular vacation site. The resort's ocean-facing rooms let guests look out at the sea while they drink their morning coffees. You'll get to appreciate Bermuda's finest with The Reefs Resort, one of the top Bermuda all inclusive resorts.
At this family-owned resort, travelers will enjoy the amazing hospitality and premium service that remain fixtures here. Cool off by swimming in this resort's infinity pool or play a few games on the property's well-maintained tennis courts. You'll also have the ability to test your skills on one of the nearby golf courses. Those interested in exploring might want to use the complimentary snorkeling gear that remains available at this resort.
8. The Oxford House
Credit: kansasphoto
Oxford House remains a smaller, intimate hotel for travelers who don't like massive, sprawling accommodations. This hotel, one of the top Bermuda all inclusive resorts, remains located nearby the island's capital of Hamilton. A charming townhouse furnished with authentic Bermuda décor, Oxford House provides a quaint getaway for more private travelers. You'll love the old-fashioned atmosphere found here, with the resort's bed-and-breakfast feel.
While this hotel doesn't provide as many amenities as other accommodations, it still has much to offer travelers. When you book a room at this resort, you'll get to enjoy a complimentary buffet breakfast served every morning. You'll also have access to free Wi-Fi no matter where you go in this resort. If you're looking for more luxury, book one of the larger rooms at Oxford House. These spaces have their own kitchenette, complete with a microwave, refrigerator, and toaster.
9. Coco Reef Bermuda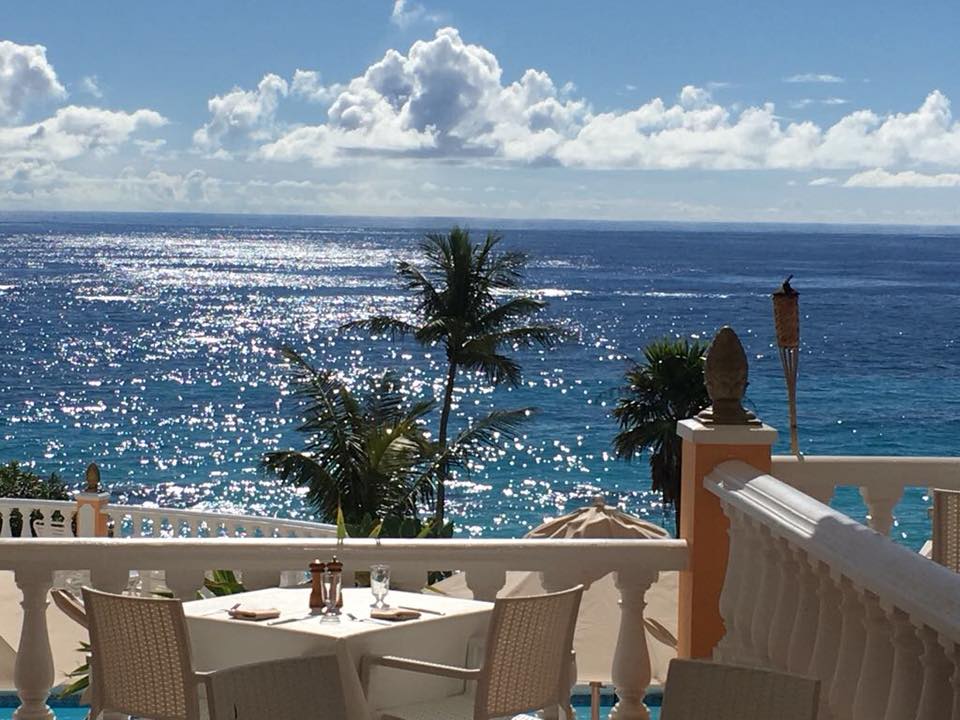 Credit: Coco Reef / Facebook
Recently renovated in 2005, Coco Reef Bermuda maintains a reputation for having the most unique and innovative rooms. As one of the best Bermuda all inclusive resorts, the Coco Reef Bermuda offers guests countless amenities and services. Found on a private beach nearby Hamilton, this resort remains a great choice for travelers wanting a secluded vacation.
All of the rooms at the Coco Reef Bermuda include stunning views of the sea. You'll be able to wake up and watch the sun rise over the ocean when you stay here. Travelers who love golf will also appreciate getting to play free games of golf at the nearby Newstead course. If you want a truly intimate wedding experience, plan your special day at this resort. The Coco Reef Bermuda offers exclusive packages to guests wanting to create their perfect wedding in Bermuda.
10. Windsong Guest Apartments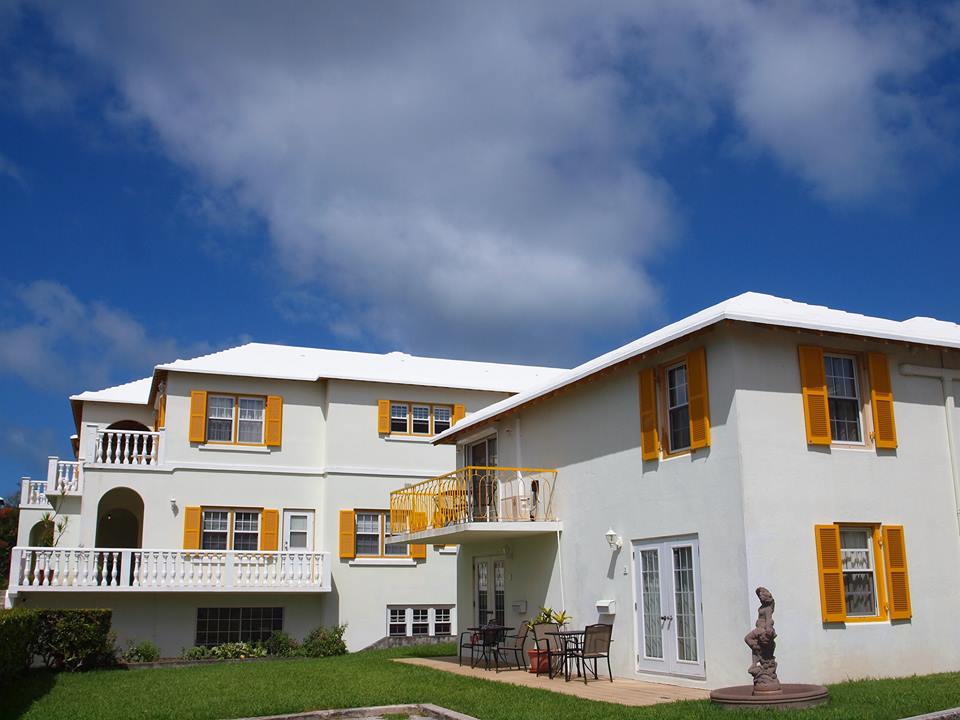 Credit: Windsong / Facebook
The lush garden setting of this Bermuda resort makes it the ideal spot to find tranquility during your vacation. At Windsong Guest Apartments, travelers will get to stay in a quiet residential neighborhood that's a short distance from Hamilton. The nighttime remains ideal for seeing gorgeous views of the city from your hotel room. If you ever get bored of your hotel room, you could easily stop by Bermuda's capital and explore the city. You'll love visiting all the various shops and restaurants that can be found throughout the city streets.
While this resort doesn't have countless amenities, you'll still be treated to excellent service during your stay. Visitors can choose from the various apartments on the property based on their specific needs and wants. The largest of these rooms, which includes two bedrooms, comes equipped with a laundry room, full kitchen, and private patio. Windsong, one of the best Bermuda all inclusive resorts, remains ideal for travelers who like feeling at home while vacationing.
Book a room at one of the ten best Bermuda all inclusive resorts.
When you're traveling to Bermuda, it might be a challenge to find the perfect hotel. Some accommodations don't have the amenities or services that you would prefer. Other hotels might be too pricey for travelers on a budget, leading to frustrations and disappointments. Thankfully, all inclusive resorts provide travelers with a huge variety of amenities. Things like access to pools, restaurants, and travel experience include just some cool, all inclusive resort features. Hopefully, our list of the ten best Bermuda all inclusive resorts inspires you to plan a tropical vacation.
Related Article: The 10 Best Bermuda Hotels for 2018: Tropical Luxury Resorts